What if you could excel in multiple fields, pursue diverse passions, and live a fulfilling life? In this thought-provoking podcast episode, I explore the fascinating concept of being a multipotentialite. Remember the days when you were asked, "What do you want to be when you grow up?" Join us as we shatter the notion that a single answer defines your future. Meet the modern-day Renaissance souls who pursue an array of passions, crafting lives that are as diverse as they are fulfilling.
Want to learn the 12 philosophies that the most successful people use to create a limitless life? Pre-order John R. Miles's new book, Passion Struck, releasing on February 6, 2024.
Like this show? Please leave us a review here – even one sentence helps! Please post a screenshot of you listening on Instagram & tag us to thank you personally!
And in case you didn't already know it, John R. Miles (@John_R_Miles) takes your comments and questions for Momentum Friday right here every week! If you want him to answer your question, register your feedback, or tell your story on one of our upcoming weekly Momentum Friday episodes, drop us a line at [email protected]. Now let's dive in!
Hear the secrets and philosophy of the World's GREATEST high achievers every Tuesday and Thursday, and tune in each week for an inspirational Momentum Friday solo message.
Listen to the episode on Apple Podcasts, Spotify, Podcast Addict, Pocket Casts, Stitcher, Castbox, Google Podcasts, Listen Notes, Amazon Music, or on your favorite podcast platform. You can watch the interview on YouTube below.
Enjoy!
Unpacking Labels: Multi-potentialite, Polymath, Renaissance Man
While these terms often vibe on the same wavelength, a subtle difference exists, according to John. Multipotentialites, polymaths, and Renaissance men are all gifted in their ability to delve into a variety of areas, but their depth, temporal focus, and contextualization differ. Multipotentialites, contrary to polymaths or Renaissance men, blend their wide interests over their lifetime. The difference is not just semantics, but carries significant influence over how one views their own abilities, shapes their identity, and interacts with the world. We can borrow inspiration from each of these profiles, synthesize them and create our own unique persona.
Achieving Balance and Success: Ten Strategies for Thriving as a Multipotentialite
Are you someone with a wide range of interests and passions? Do you find it challenging to focus on just one thing when there are so many exciting avenues to explore? Welcome to our channel, where we dive deep into the world of multipotentiality and guide you on a journey toward maximizing your incredible potential!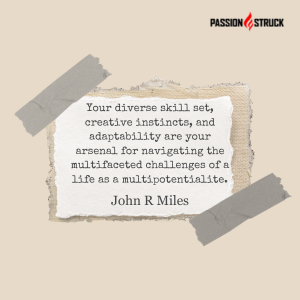 In this episode, we're delving into the art of thriving as a multipotentialite – someone who thrives on pursuing various passions and skills. Whether you're a creative soul, a knowledge enthusiast, or a curious learner, our expert insights and practical tips will help you harness your diverse talents to the fullest.
Discover the captivating stories of legendary figures like Leonardo da Vinci, who embody the spirit of the multipotentialite. We'll journey through the challenges these individuals face, from balancing numerous interests to embracing a world that often favors specialization.
Join us on this enlightening voyage as we challenge norms, ignite curiosity, and inspire you to embrace your diverse passions. It's time to rewrite the script and create a life that thrives in the rich tapestry of your many talents. Welcome to a podcast episode that's more than just a conversation—it's your roadmap to mastering the art of living as a multipotentialite.
In this episode, you will discover how to:
Embrace Your Many Passions: Learn how to view your diverse interests as a strength, not a limitation, and turn them into your unique advantage.
Develop a Dynamic Skillset: We'll share strategies for balancing and developing multiple skills simultaneously, so you can excel in various fields.
Find Your Focus: Dive into techniques that will help you maintain focus and channel your energy effectively, even when juggling multiple projects.
Cultivate Creativity: Unleash your creativity by cross-pollinating ideas from different domains, leading to innovative breakthroughs.
Create a Meaningful Path: Craft a personalized roadmap that aligns with your passions, allowing you to build a fulfilling and purpose-driven life.
And much, much more!
Have any questions, comments, or stories you'd like to share? Drop us a line at

[email protected]

!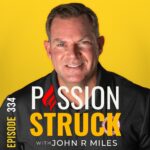 Please Scroll Down For Featured Resources
Thank You, Indeed, For Sponsoring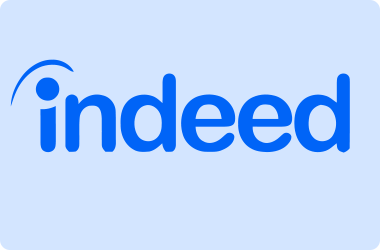 With Indeed, you can search for millions of jobs online to find the next step in your career. With tools for job search, resumes, company reviews, and more.
Head to https://www.indeed.com/passionstruck, where you can receive a $75 credit to attract, interview, and hire in one place.
Thank You, OneSkin, For Sponsoring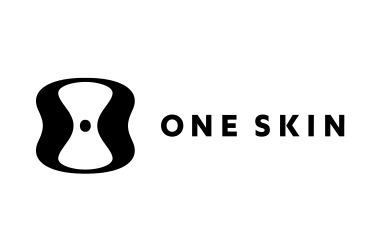 ADDRESS AGING AT THE SOURCE: Powered by our proprietary OS-01 peptide, OS-01 FACE improves skin evenness, radiance, pores, and firmness in 95.5% of users. Get 15% off OneSkin with our code [PassionStruck] at #oneskinpod.
*Our Patreon Page: https://www.patreon.com/passionstruck.
Starter Packs
New to the show? These Starter Packs are collections of our most popular episodes grouped by topic, and we now have them also on Spotify. You can also browse starter packs for existing listeners to find your old favorites. Every week, John interviews everyday heroes from all walks of life. Learn how to subscribe to the show and never miss a new episode and topic.
Like this? Please subscribe, and join me on my new YouTube platform for peak performance, life coaching, and personal mastery.
Modern-Day Multipotentialites Examples
Numerous modern-day multipotentialites have gained recognition for their diverse talents and achievements. Here are a few examples: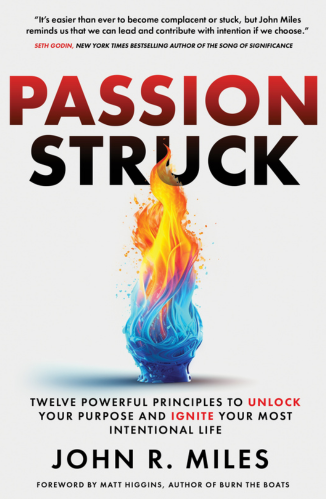 Elon Musk: Known for his work in the technology and space industries, Elon Musk is a modern-day multipotentialite. He's the CEO of SpaceX, Tesla, Neuralink, and The Boring Company. His interests span renewable energy, artificial intelligence, space exploration, and transportation, showcasing his ability to tackle complex challenges across different domains.
Lin-Manuel Miranda: A composer, lyricist, actor, and playwright, Lin-Manuel Miranda is celebrated for creating the Broadway musicals "Hamilton" and "In the Heights." He's also involved in film, activism, and philanthropy, showcasing his multipotential nature in the creative arts and social causes.
Mayim Bialik: Known for her roles in TV shows like "Blossom" and "The Big Bang Theory," Mayim Bialik is not only an actress but also a neuroscientist. She holds a Ph.D. in neuroscience and is an advocate for science education and mental health awareness.
Donald Glover (Childish Gambino): Donald Glover is a multifaceted artist, known for his work in acting, music, writing, and comedy. He's an actor, comedian, writer, producer, director, and musician under the stage name Childish Gambino. His versatility has earned him acclaim in various creative fields.
Alicia Keys: Alicia Keys is a Grammy-winning musician, singer, and songwriter, but her talents extend beyond music. She's an actress, philanthropist, and activist who has been involved in various social and humanitarian causes.
Neil deGrasse Tyson: An astrophysicist, author, and science communicator, Neil deGrasse Tyson is widely recognized for his ability to bridge the gap between scientific expertise and public understanding. He's known for hosting TV shows, podcasts, and documentaries that make complex scientific concepts accessible to the general public.
Emma Watson: Known for her role as Hermione Granger in the "Harry Potter" film series, Emma Watson is also an advocate for gender equality and education. She's a United Nations Women Goodwill Ambassador and has championed various humanitarian causes.
Jamie Oliver: A celebrity chef, restaurateur, and television personality, Jamie Oliver is also an author and advocate for healthier eating habits. He's used his influence to promote culinary education and address issues related to food and nutrition.
Serena Williams: While known primarily as one of the greatest tennis players in history, Serena Williams has also explored other interests. She's a fashion designer, entrepreneur, and philanthropist, contributing to both sports and business worlds.
These examples highlight how modern-day multipotentialites excel in various fields, often blurring the lines between traditional career paths and embracing their diverse interests.
Resources From The Show On 10 Ways to Excel as a Multipotentialite
Please note that some of the links on this page (books, movies, music, etc.) lead to affiliate programs for which The Passion Struck podcast receives compensation. It's just one of the ways we keep the lights on around here. Thank you so much for being so supportive!
Transcript from the episode: https://johnrmiles.com/unveiling-the-multipotentialite/
There are several resources available on habit stacking that can help you understand and implement this powerful strategy for behavior change and personal growth. Here are some recommended resources:
Check out Rebecca Rosen's episode on What is Heaven? to gain insight into fulfilling your unique mission in life.
Discover the soulful art of persuasion with John Harris. Learn how to become a true artist in your own right. Available on Amazon and other major book retailers.
Sign up for our newsletter to receive regular updates on new episodes, guest interviews, and exclusive content designed to help you become the best version of yourself.
Follow us on social media (Facebook, Instagram, Twitter) to join our passionate community and stay connected with like-minded individuals seeking personal growth and inspiration.
Share this episode with your friends, family, and colleagues who could benefit from learning how to ask for what they want and need in life. Spread the power of asking and help others unlock their potential.
Leave a review on your favorite podcast platform, such as Apple Podcasts or Spotify, to let us know how this episode resonated with you and to help others
My interview with Dr. Will Cole: https://passionstruck.com/dr-will-cole-gut-feelings-connection/
About John R. Miles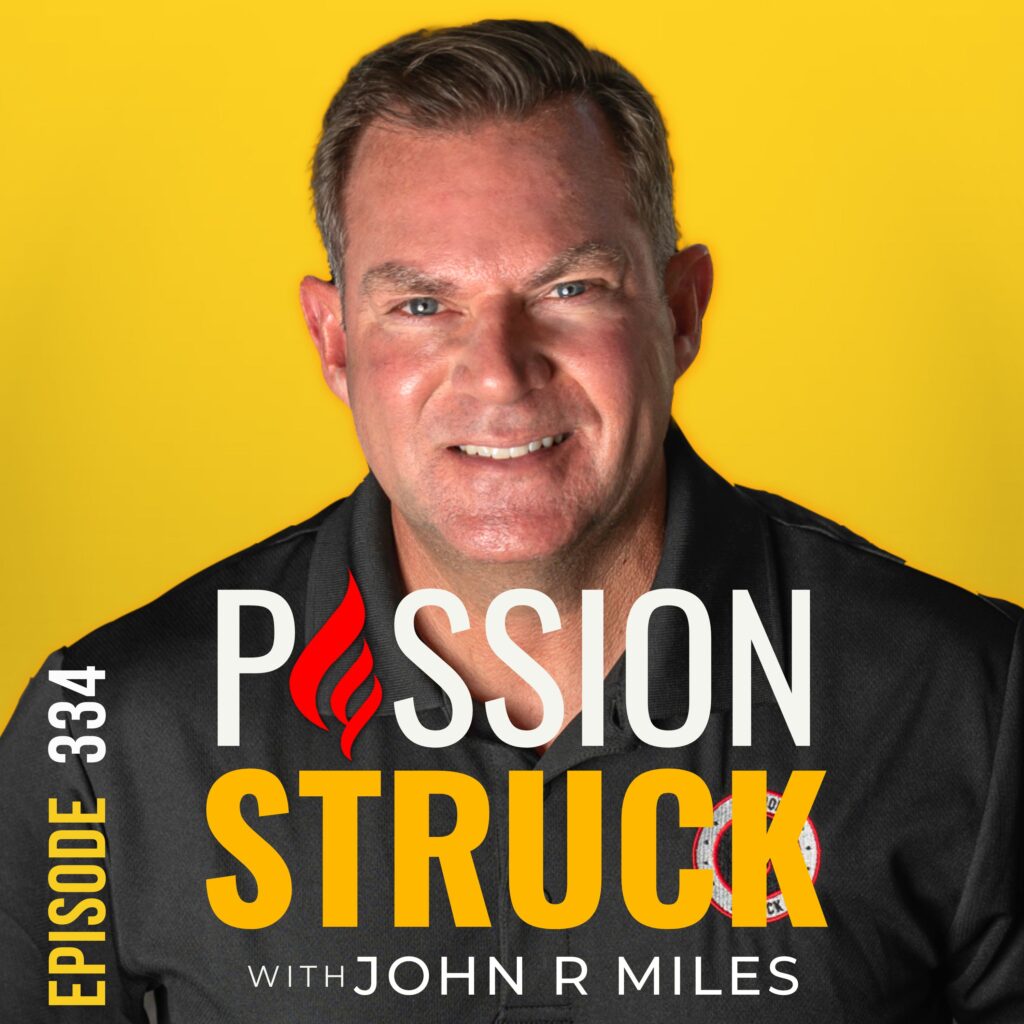 John R. Miles is globally recognized as an expert in intentional behavior change, leadership, personal mastery, and veteran advocacy. He founded and serves as CEO of PASSION STRUCK®, a media company that boasts a significant social media following and tens of millions of annual views on its podcasts and YouTube channels. His podcast, Passion Struck with John R. Miles, sets records and has held the top spot among alternative health podcasts on iTunes. Furthermore, John is the author of the upcoming book "Passion Struck," which is set to be published in early 2024.
Follow John R. Miles On The Socials
* Twitter: https://twitter.com/Milesjohnr
* Facebook: https://www.facebook.com/johnrmiles.c0m
* Medium: https://medium.com/@JohnRMiles​
* Instagram: https://www.instagram.com/john_r_miles
* LinkedIn: https://www.linkedin.com/in/milesjohn/
* Blog: https://johnrmiles.com/blog/
* Instagram: https://www.instagram.com/passion_struck_podcast/
* Gear: https://www.zazzle.com/store/passion_struck/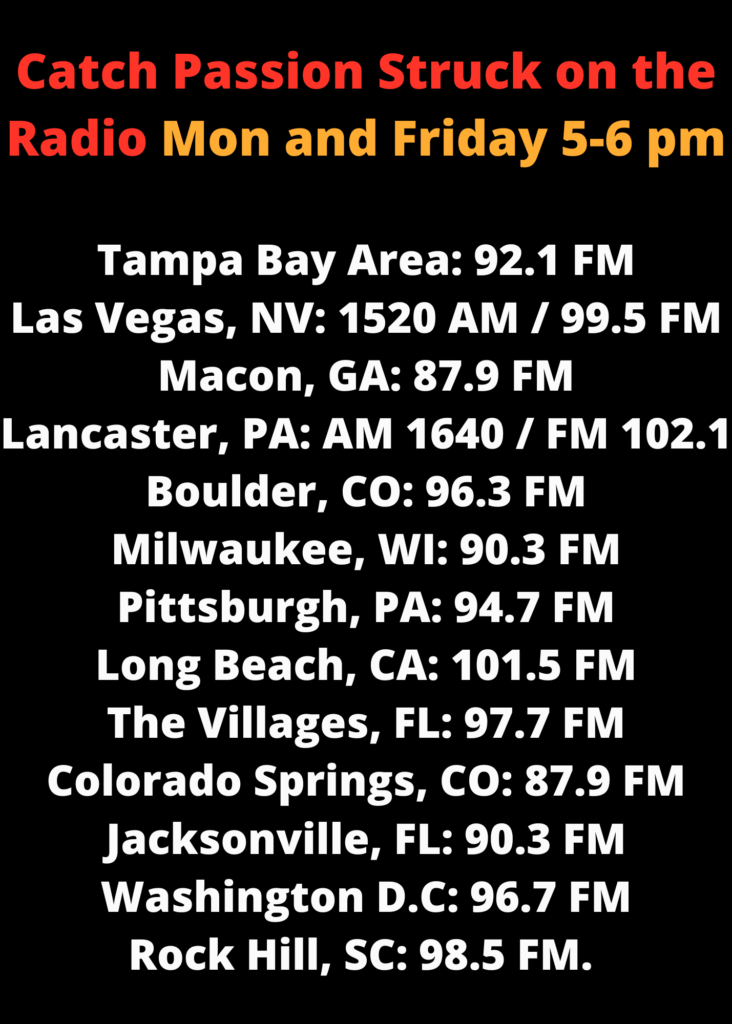 Learn more about me: https://johnrmiles.com.
Passion Struck aspires to speak to the humanity of people in a way that makes them want to better, live better, and impact the world.
P.S.
Passion Struck is now on the AMFM247 broadcasting network every Monday and Friday from 5-6 PM.
Step 1: Go to TuneIn, Apple Music (or any other app, mobile or computer)
Step 2: Search for "AMFM247" Network
Passion Struck's mission is to unlock the power of intentionality for the benefit of us all. To create a world where we live better, be better, and impact the world through our unique and powerful content.