The Passion Struck Core Belief System In 30 Bullet Points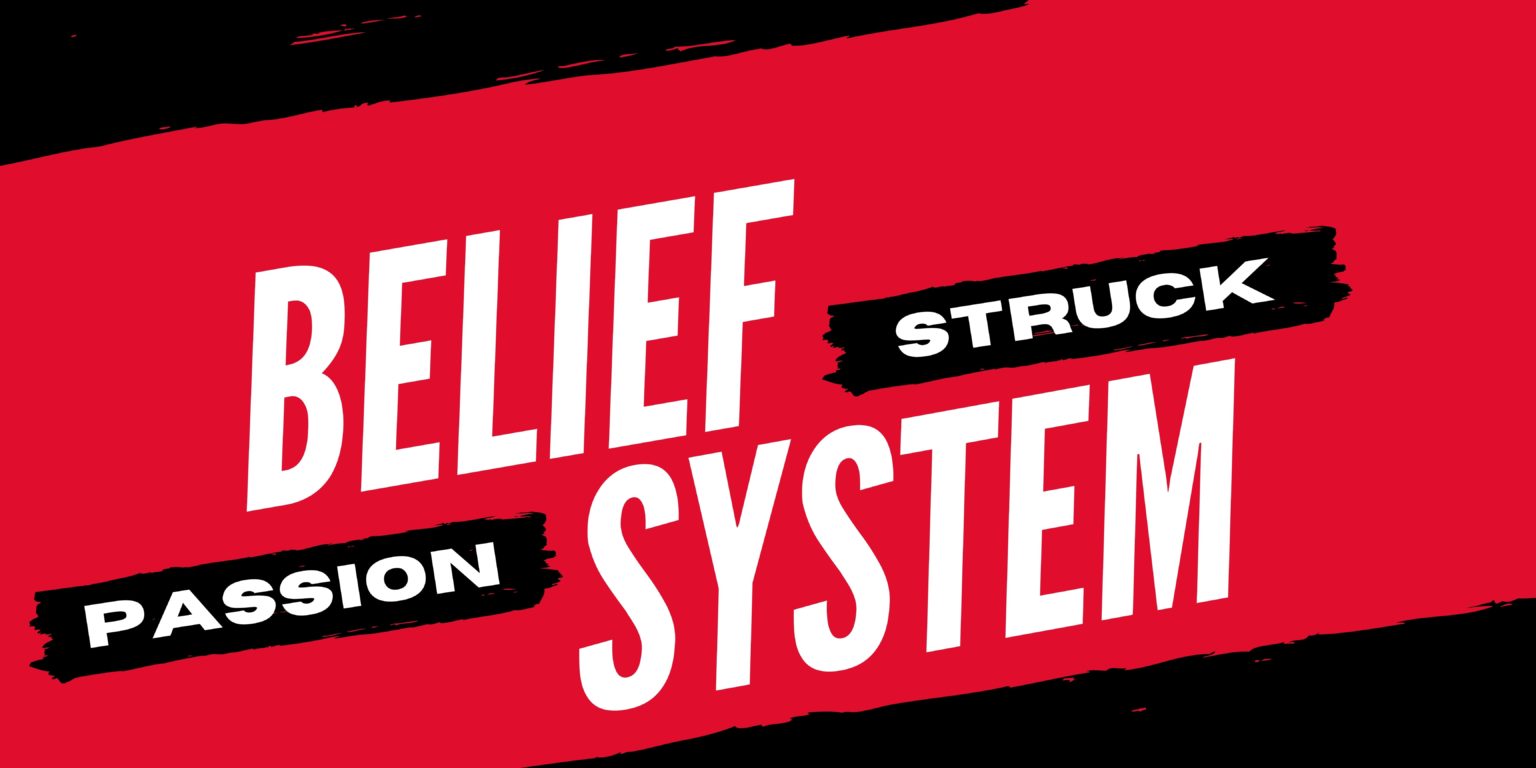 Passion and Perseverance will inspire you to keep fighting when things get difficult. Center your life around them.
You were born to live intentionally. The key to becoming the self-realized self is being intentional in every moment. 
We all possess SISU in our guts and its vital for our core belief system. We must fight with the will to win with bravado, bravery, tenacity of purpose, and ferocity.
Every day you can learn, grow, and elevate your life. Never say I CAN'T. Realize that being masterful, creative, inspirational, and fearless are all inside jobs. 
Accepting the status quo is incompatible with leading a passion-struck life full of purpose.
Defining events don't define your life. It is those critical transition points that occur every day that we often overlook that truly define your life.
It doesn't matter where you are today. It only matters that you commit to mastery over all you do—and in who you are.
You must resist the tyranny of the ordinary, refusing to allow negativity to hijack your sense of wonder.
Always Compete. Thwart any form of slavery to mediocrity from infiltrating your life.
We were born to solve a novel problem that needs solving to better our world.    
The ability to obtain new skillsets is nearly boundless.
The Passion Struck Community and core belief system are safe places to make mistakes.
Display compassion and respect for all other people who occupy this world regardless of their faith, caste, or color.
The way you begin your day really does determine the extent of focus, energy, excitement, and excellence you bring to it.
Each day is a new page in your history that becomes your legacy. Legendary achievers show up differently and with a focus on extreme excellence and a willingness to do what ever it takes to make something great.
Past pains and present frustrations do not diminish your glory or what you can achieve.
You are a warrior of growth and guardian of unconditional love for all humanity.
You MUST never be afraid to reinvent yourself. 
See beyond your current self to unlock the marvels that lie within. Realize you are your biggest competitor.
You are a creative amplifier able to change society's culture for the better and find this dimension within you as a citizen of Earth.
You have the power to evolve into one of those high achievers who upgrade the entire world, not just themselves.
Those who become LEGENDARY have originality at their core. It's impossible to be categorized as Passion Struck if you are merely retracing steps taken by those before you.
Each of us carries a quiet genius and triumphant hero within our hearts.
Evaluate your self-worth not by the tangibles in your life but by the intangibles you have cultivated.
You have the opportunity to show leadership wherever you are and in all that you do.
Win your battle with yourself by intentionally defeating your weaknesses. It is the person in the arena who counts.
Only work in an environment that moves you closer to making your dreams a reality—labor for impact.
Those who become Passion Struck are less concerned with fame, cash, and approval and a lot more invested in the kind of creativity and productivity that inspires—and serves—millions.
Finish strong and never Ignore the Physics of Progress. A NO REGRETS life requires extraordinary discipline and effort.
Make a Choice. Work Hard Every Day. Step Into Your Sharp Edges and Do Something Each Day that Scares You.
Please download the Passion Struck Core Belief System for quick reference.