In this episode, I tell the story of Kieran Behan and, through his account, review the science of creating healthy habits, unhealthy habit elimination, and how the process of neuroplasticity (brain rewiring) facilitates habit formation.
As Ralph Waldo Emerson once said, "That which we persist in doing becomes easier – not that the nature of the task has changed, but our ability to do has increased."
Whether they're beneficial or harmful, habits are those things that you've done countless times and become automatic. Of course, it's those pesky bad habits that we often all fall into instead of the helpful ones. That's because habits are typically formed in reaction to some reward mechanism: a snack or maybe a few extra minutes watching TV or a few additional minutes of sleep that we give ourselves as a reward.
And in case you didn't already know it, John R. Miles (@john_r_miles) takes your requests for topics on Momentum Friday right here every week! If you want us to answer your question, register your feedback, or tell your story on one of our upcoming weekly Momentum Friday episodes, drop us a line at [email protected]. Let's dive in!
In This Week's Episode, John R. Miles Explores The Science of Habits and How to Make Healthy Habits Stick.
I provide an example of a gymanst, Kieran Behan, who through trials and tribulations learns how to create healthy habits and make them stick
I describe the role of the prefrontal cortex, which is grounded in the neuroscience of brain states and our ability to insert conscious effort, intention, and thought into the process.
I discuss neuroplasticity, also known as neural plasticity, or brain plasticity, and the neural networks' ability to change through growth and reorganization.
I then dive into how you create healthy habits and what makes habits stick using gymnastics and Kieran's story to help illustrate the points.
I offer seven suggestions based on science that should help anyone create better habits and eliminate bad habits for fitness, relationships, school, career, and more–indeed, becoming empowered in the task of creating meaningful, prosperous, and productive habits.
Once the habit formation cycle is formed, you can confidently creep closer and closer to your goals.
Have any questions, comments, or stories you'd like to share with us? Drop us a line at

[email protected]

m!
Connect with John R Miles on Twitter at @John_RMiles and Instagram at @John_R_Miles.
Like this show? Please leave us a review here – even one sentence helps! Post a screenshot of you listening on Instagram & tag us so we can thank you personally.
Please Scroll Down For Featured Resources
Have You Tried Athletic Greens?
AG1 contains over 75 essential vitamins, minerals, and whole-food sourced ingredients giving you a multivitamin, probiotic, prebiotic, adaptogens, and more. One daily scoop supports your immunity, gut health, healthy aging, and energy. Better nutrition made a lot simpler. Free One Year Supply of Vitamin D + 5 Travel Packs using my discount code.
Check Out Magic Mind
Magic Mind is the world's first productivity drink. Each shot contains a magical combination of 12 active ingredients designed to stimulate focus, creativity, energy, and motivation while decreasing stress, oxidation, and post-exercise inflammation in the body. Get 20% off Magic Mind by using code passionstruck.
Protect Your Web Presence With Surf Shark
Surfshark is an award-winning, secure VPN that encrypts your online data to help you stay private & protected every day, hassle-free. Receive three months free and 83% off Surfshark using code passionstruck.
4x4x48 Challenge In Support Of Special Forces And Veteran Non-Profits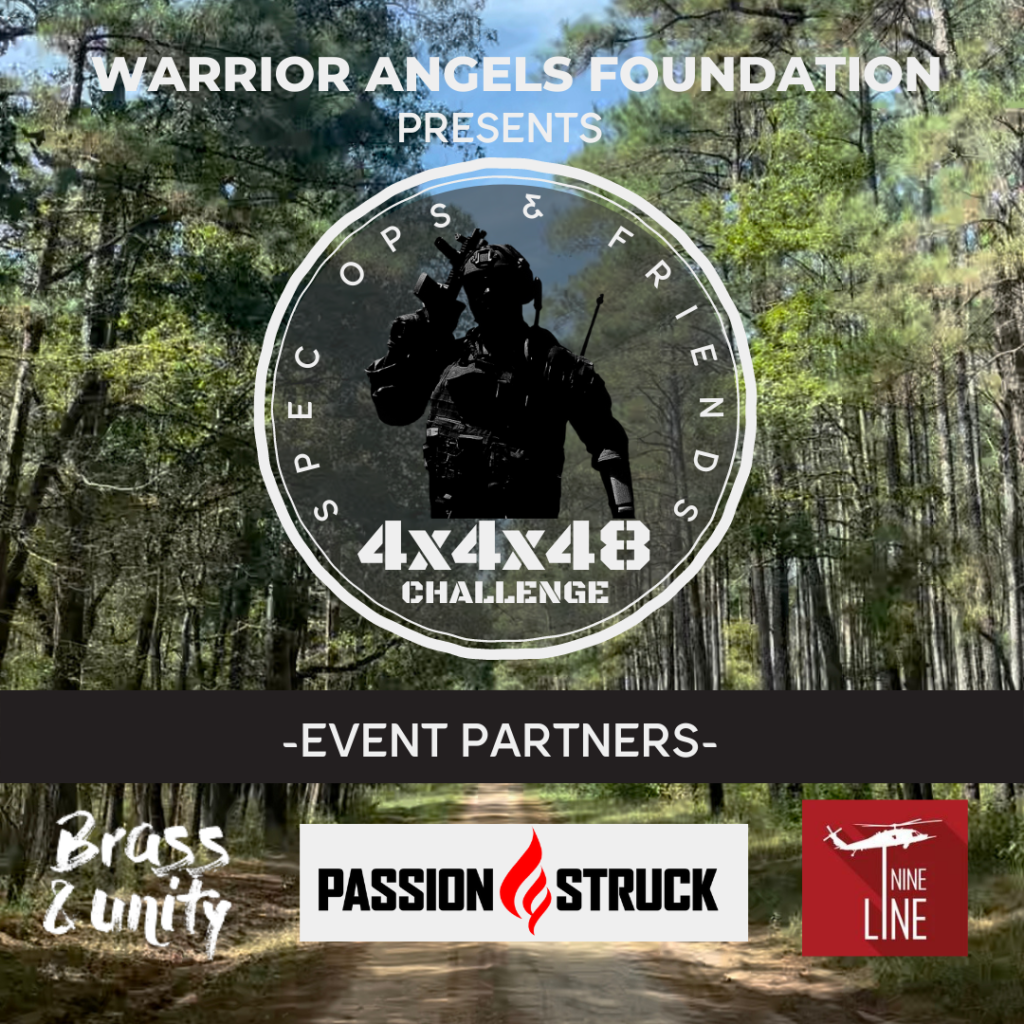 We have an exciting and important announcement. I was asked by my friend, retired Green Beret Andrew Marr, and his brother Adam Marr (Army Apache Pilot) to sponsor, fundraise, and participate in this year's 4x4x48 challenge. This challenge is a cause near and dear to my heart as I am one of the veterans that these organizations have helped overcome my struggles with mental health and the long-term impact of Traumatic Brain Injury. If you are interested in supporting our efforts, please go to: https://give.warriorangelsfoundation.org/team/400731.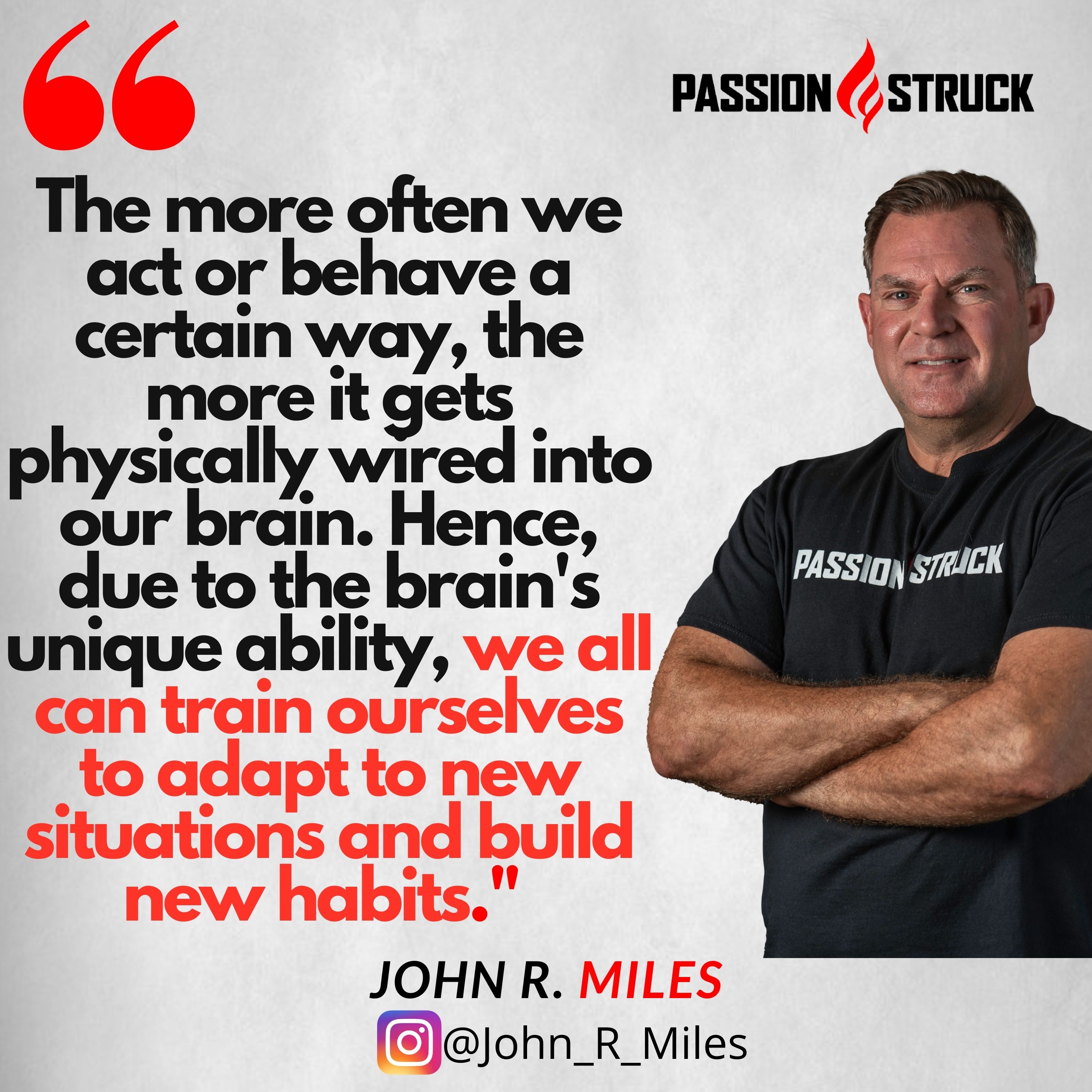 New to the show? These Starter Packs are collections of our most popular episodes grouped by topic, and we now have them also on Spotify. You can also browse starter packs for existing listeners to find your old favorites. Every week, John interviews fascinating high achievers at the top of their game. Learn how to subscribe to the show and never miss a new episode and topic.
Like this? Please subscribe, and join me on my new YouTube platform for peak performance, life coaching, and personal growth: https://www.youtube.com/c/JohnRMiles/.
Timestamps:
0:00 Introducing habits and new programs
3:36 Athletic Greens,SurfShark
6:54 The story of gymnast Kieran Behan
11:32 Magic Mind
13:07 Neuroscience process of habit formation
14:15 Neuroplasticity and how neural pathways work
15:40 How to choose and develop healthy habits
16:39 Tool 1: practice mindfulness and meditation
17:15 Tool 2: understand the habit loop
17:50 Tool 3: find an accountability partner
18:28 Tool 4: reflect and improve
18:51 Tool 5: practice habit stacking
19:39 Tool 6: make habits realistic and achievable
20:26 Tool 7: be consistent
20:48 Conclusion & Synthesis
RESOURCES FROM THE SHOW ON USING JOY AS YOUR COMPASS
Please note that some of the links on this page (books, movies, music, etc.) lead to affiliate programs for which The Passion Struck podcast receives compensation. It's just one of the ways we keep the lights on around here. Thank you so much for being so supportive!
Atomic Habits by James Clear
* Momentum Dash: https://momentumdash.com/
* Lifetick: https://lifetick.com/
* Goalify: https://goalifyapp.com/en/reach-your-goals/
* Habitbull: http://www.habitbull.com/
Are you having trouble prioritizing yourself? John discusses where you invest your love; you invest your life in Episode 104
John Explains how to become our best authentic selves and what is getting its way in episode 88.
Is the Hustle Culture is Making You Miserable? John explores this in-depth in Episode 70.
Suppose you missed our interview with Lily Walford on creating compatible love. Don't panic! You can catch up by downloading it here.
About John R. Miles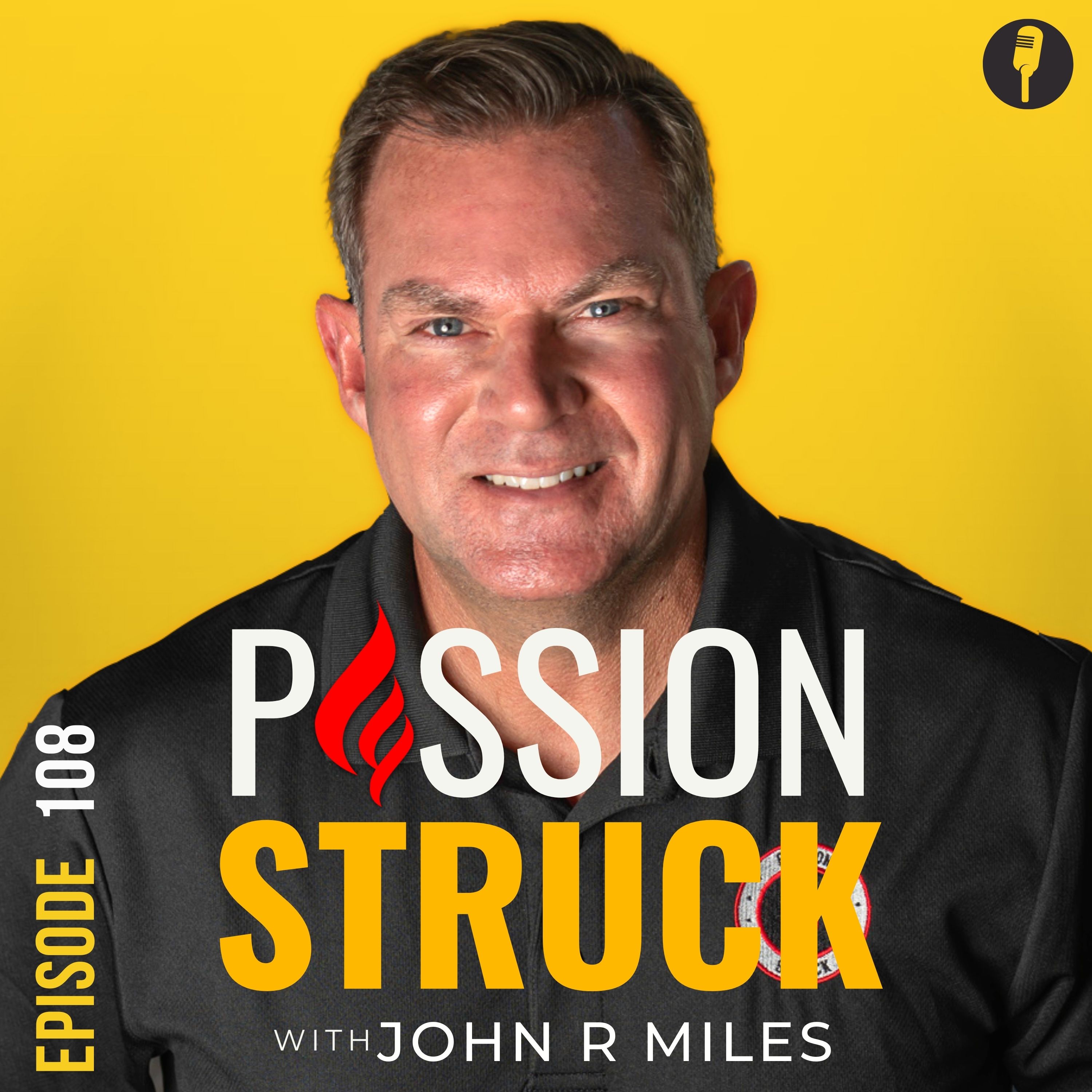 John R. Miles is a serial entrepreneur and the CEO and founder of Passion Struck. This full-service media company helps people live intentionally by creating best-in-class educational and entertainment content.
John is also a prolific public speaker, venture capitalist, author, and named to the ComputerWorld Premier 100 IT Leaders. John is the host of the #PassionStruckPodcast, a show focused on exploring the mindset and philosophy of the world's highest achievers to learn their lessons to living intentionally.
Passion Struck aspires to speak to the humanity of people in a way that makes them want to live better, be better and impact. Stay tuned for John's latest project, his upcoming book, which will be published in summer 2022.
ENGAGE WITH JOHN R. MILES
* Subscribe to my channel: https://www.youtube.com/c/JohnRMiles
* Leave a comment, 5-star rating (please!)
* Support me: https://johnrmiles.com
* About: https://johnrmiles.com/my-story/
* Twitter: https://twitter.com/John_RMiles
* Facebook: https://www.facebook.com/Johnrmiles.c0m.
* Medium: https://medium.com/@JohnRMiles​
* Instagram: https://www.instagram.com/john_r_miles
PASSION STRUCK
*Subscribe to Podcast: https://podcasts.apple.com/us/podcast/the-passion-struck-podcast/id1553279283
* Gear: https://www.zazzle.com/store/passion_struck
*About: https://passionstruck.com/about-passionstruck-johnrmiles/
*Instagram: https://www.instagram.com/passion_struck_podcast
*LinkedIn: https://www.linkedin.com/company/passionstruck