Dr. Will Cole, IFMCP, DNM, DC, a functional medicine practitioner, sheds light on the gut-brain connection and the correlation between our physical and emotional health in his latest book, "Gut Feelings: Healing the Shame-Fueled Relationship Between What You Eat and How You Feel." Based on his patients' experiences and research, he shares insights with me on Passion Struck on how to nurture the nervous system, the benefits of consuming gut-calming foods for mental well-being, and the techniques he employs to help his patients tame shameflammation, regain body awareness, and intuition.
Like this show? Please leave us a review here – even one sentence helps! Post a screenshot of you listening on Instagram & tag us to thank you personally!
Hear the secrets and philosophy of the World's GREATEST high achievers every Tuesday and Thursday, and tune in each week for an inspirational Momentum Friday solo message.
Listen to the episode on Apple Podcasts, Spotify, Podcast Addict, Pocket Casts, Stitcher, Castbox, Google Podcasts, Listen Notes, Amazon Music, or on your favorite podcast platform. You can watch the interview on YouTube below.
Enjoy!
In This Episode, Dr. Will Cole And I Discuss His Book: "Gut Feelings" and Shameflammation
Dr. Cole, a functional medicine expert with over a decade of experience, has identified a phenomenon he calls "Shameflammation," where shame can lead to gut inflammation and negatively impact overall wellness. When the brain receives signals of being overwhelmed, overworked, or overtired, the body reacts, which can result in chronic health conditions such as autoimmune disorders, depression, and IBS.
In our interview, Dr. Cole explains how the connection between the head and the gut microbiome can become disrupted and severely damaged and offers solutions to repair it. He discusses how chronic stress, excessive sugar consumption, toxic productivity, and unresolved trauma can all negatively impact gut health.
To help listeners restore their gut health, Dr. Cole provides a 21-day wellness journey that includes 50 nutrient-dense recipes to aid in gut restoration. Each day, he offers an intention, a teaching, a challenge, a moment of contemplation, or an action step to guide readers toward a nourishing lifestyle.
Listen and learn as Dr. Will Cole and I cover the following subjects:
What exactly is the connection between the gut and the brain?
Why is food so crucial to establishing and maintaining the gut-brain connection?
What are the main physiological factors that can disrupt the gut-brain connection?
What is the autonomic nervous system, and what is dysautonomia?
What are the most common signs of an individual with a dysregulated nervous system?
How does inflammation affect our mood and brain function?
Can you explain the concept of "Shameflammation" and how individuals can deal with it?
How do you define "medical gaslighting"?
How does unresolved trauma present itself in physical form?
Why is chronic stress often referred to as the "ultimate junk food"?
You mention intergenerational trauma – can you explain what this is?
What is "food peace," and how can individuals achieve it?
How does the Gut-Feelings plan address the negative aspects of diet culture?
How do hormones function as the internal communication system for our bodies?
Can you walk us through the 21-Day-Gut-Feeling Plan and what it's designed to heal?
And much, much more!
Have any questions, comments, or stories you'd like to share? Drop us a line at

[email protected]

m!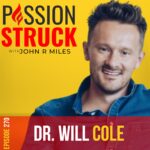 Please Scroll Down For Featured Resources
Thank You, Indeed, For Sponsoring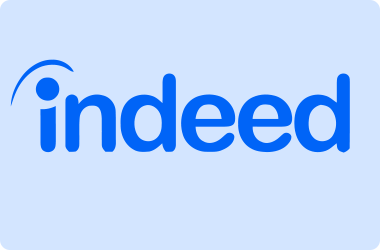 With Indeed, you can search for millions of jobs online to find the next step in your career. With tools for job search, resumes, company reviews, and more..
Head to https://www.indeed.com/passionstruck, where you can receive a $75 credit to attract, interview, and hire in one place.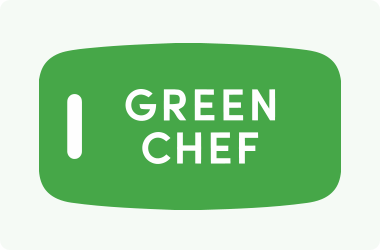 The #1 Meal Kit for Eating Well … Now offering more options than ever before! Choose from Keto+Paleo, Mediterranean, Fast & Fit, Vegan, Vegetarian, and Gluten-free. Use code passionstruck60 to get $60 off, plus free shipping!"
*Our Patreon Page: https://www.patreon.com/passionstruck.
Starter Packs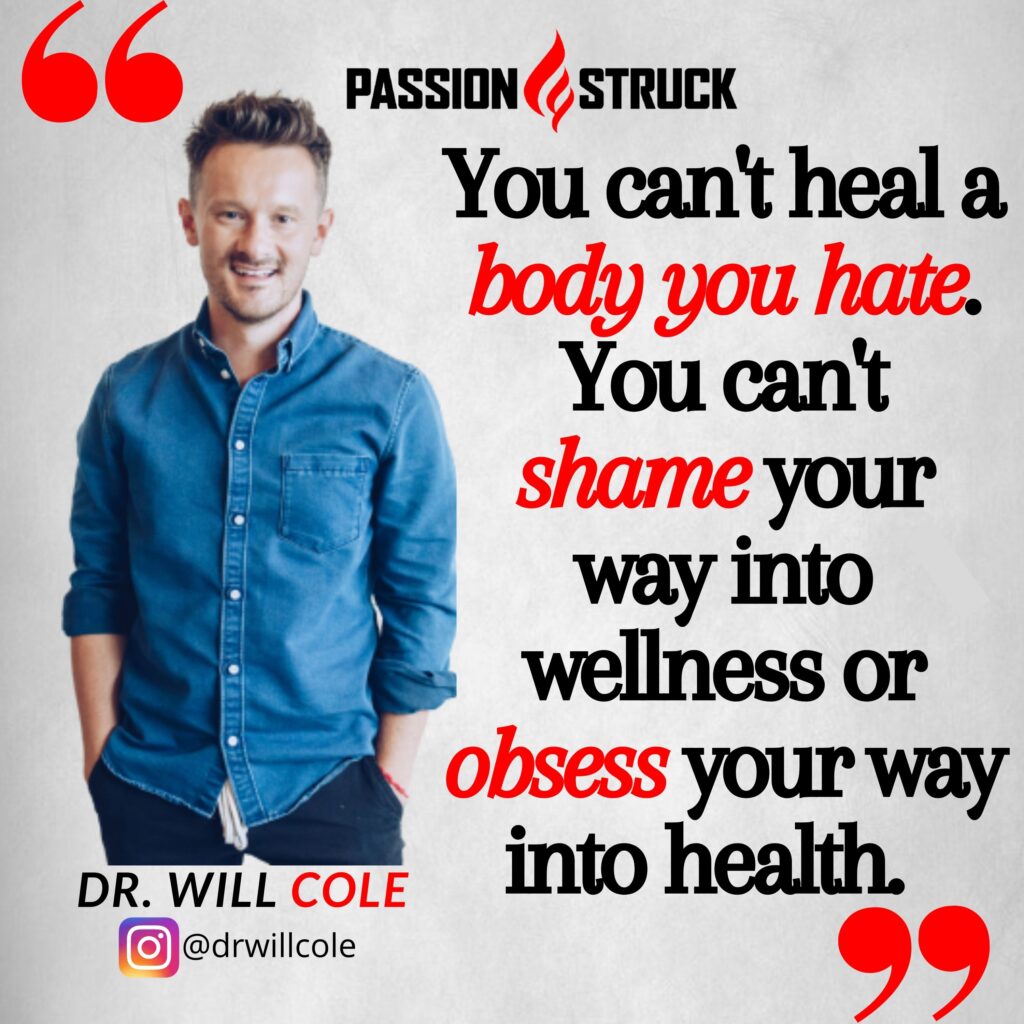 New to the show? These Starter Packs are collections of our most popular episodes grouped by topic, and we now have them also on Spotify. You can also browse starter packs for existing listeners to find your old favorites. Every week, John interviews everyday heroes from all walks of life. Learn how to subscribe to the show and never miss a new episode and topic.
Like this? Please subscribe, and join me on my new YouTube platform for peak performance, life coaching, and personal growth: https://www.youtube.com/c/JohnRMiles/.
More From My Interview With Dr. Will Cole
During our interview, I asked Dr. Cole why crying is healthy.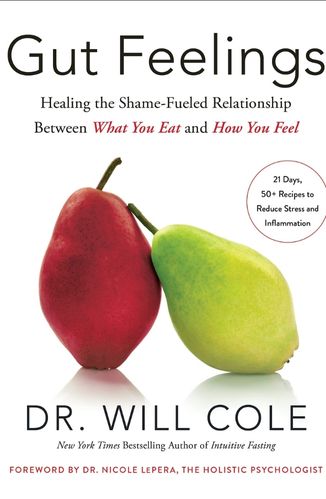 Dr. Cole explains, "So I laugh because it's not like a sad crime per se. But it's a catharsis. It could be sad at the moment to release it. But I quote Glennon Doyle, in the book, how she calls it crying an organic baptism because you submerge and reemerge again anew. And there's a Japanese practice called rui-katsu, which translates to English as tear seeking. So it's these communal institutions within certain communities of Japan that come together to cry together as a community.
It impacts our endorphins and our opiates in the body to support that parasympathetic to lower inflammation levels back to that whole modulating of the nervous system into more of a parasympathetic state. And supporting lowered inflammation levels was part of that. So yeah, it's how we can use crying to metabolize stored trauma. And I think of going back to the somatic practices of yoga. I think of all the yoga teachers that talk about the hip openers of class, and I've heard so many yoga teachers talk about the hip openers; people start crying. Why are they crying?
Well, that can be stored trauma, just like crying can be for some people. There are many different somatic ways we can release our trauma. It doesn't have to be crying. It can be. But there are many ways to release these things that keep us unwell.
Thanks, Dr. Will Cole
If you enjoyed this interview with Dr. Will Cole, let him know by clicking on the link below and sending him a quick shout on Instagram:
Click here to show Dr. Will Cole your thoughts about today's episode on Instagram!
Click here to let John R. Miles know about your number one takeaway from this episode!
And if you want us to answer your questions or you have a topic you would like John to discuss on one of our upcoming weekly Momentum Friday episodes, drop us a line at [email protected].
Resources From The Show With Dr. Will Cole
Please note that some of the links on this page (books, movies, music, etc.) lead to affiliate programs for which The Passion Struck podcast receives compensation. It's just one of the ways we keep the lights on around here. Thank you so much for being so supportive!
My solo episode on why you need to stop chasing perfection: https://passionstruck.com/stop-chasing-perfection/
Want to catch my best interviews from 2022? Check out episode 233 on intentional greatness and episode 234 on intentional behavior change.
Watch my interview with Dr. Mark Hyman on how to defy aging: https://passionstruck.com/dr-mark-hyman-secrets-to-living-young-forever/
Catch my interview with Dr. Amy Shah on how you can control your food cravings: https://passionstruck.com/dr-amy-shah-you-can-control-your-food-cravings/
My solo episode on why micro choices matter: https://passionstruck.com/why-your-micro-choices-determine-your-life/
About Today's Guest, Dr. Will Cole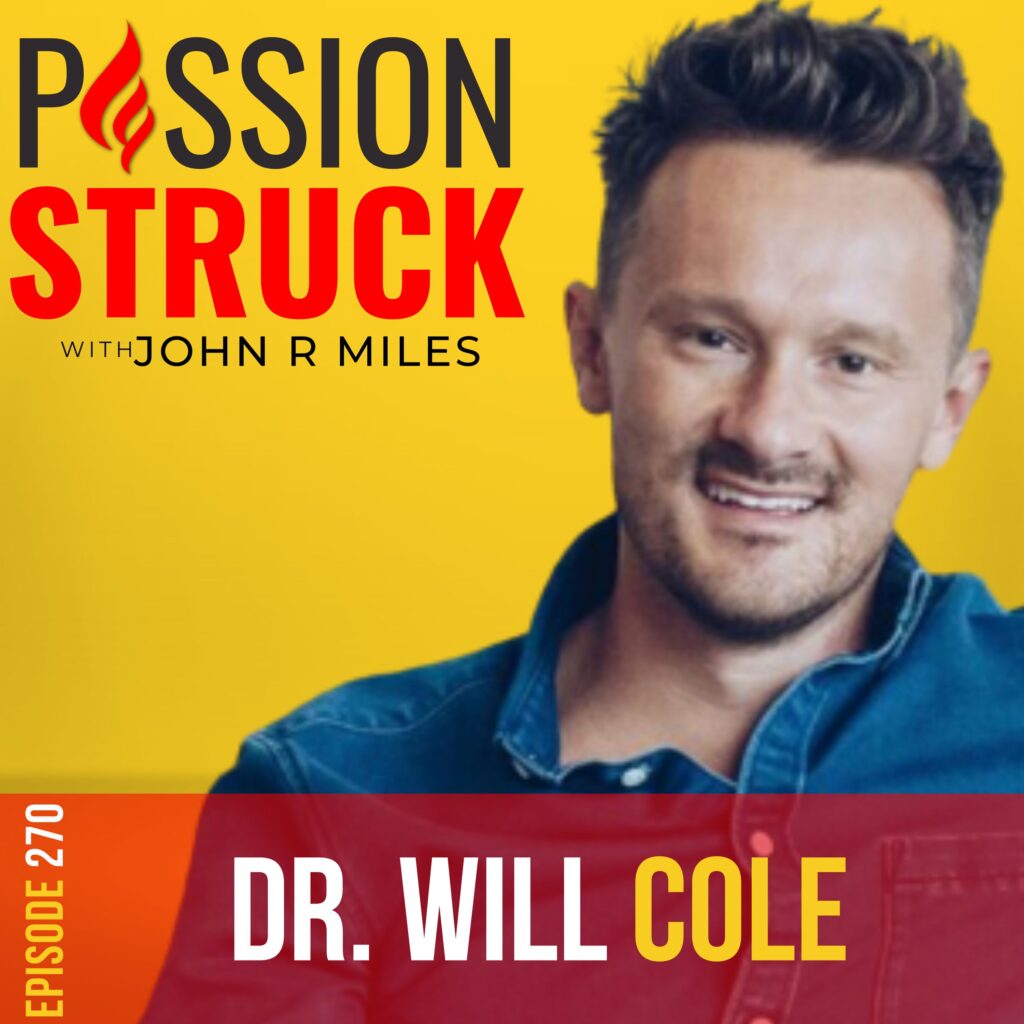 Dr. Will Cole is a prominent practitioner of functional medicine who offers remote consultations to clients worldwide via webcam. He established one of the first functional medicine telehealth centers globally and has been recognized as one of the top 50 integrative and functional physicians in the United States. Cole's expertise lies in conducting clinical investigations into the underlying causes of chronic diseases and tailoring functional medicine techniques to address thyroid problems, autoimmune disorders, hormonal imbalances, digestive issues, and brain disorders.
In addition to his clinical work, Cole hosts the highly regarded podcast The Art of Being Well and has authored several bestselling books, including Ketotarian, The Inflammation Spectrum, and the New York Times bestseller Intuitive Fasting.
Follow John R. Miles On The Socials
* Twitter: https://twitter.com/Milesjohnr
* Facebook: https://www.facebook.com/johnrmiles.c0m
* Medium: https://medium.com/@JohnRMiles​
* Instagram: https://www.instagram.com/john_r_miles
* LinkedIn: https://www.linkedin.com/in/milesjohn/
* Blog: https://johnrmiles.com/blog/
* Instagram: https://www.instagram.com/passion_struck_podcast/
* Gear: https://www.zazzle.com/store/passion_struck/
John R. Miles is a serial entrepreneur and the CEO and founder of Passion Struck. This full-service media company helps people live intentionally by creating best-in-class educational and entertainment content. John is also a prolific public speaker, venture capitalist, and author named to the ComputerWorld Top 100 IT Leaders.
John is the host of the top-ranked Passion Struck Podcast. The show focused on exploring the mindset and philosophy of the world's most inspiring people to learn their lessons to living intentionally. Passion Struck aspires to speak to the humanity of people in a way that makes them want to live better, be better, and impact.