In this thought-provoking episode of the Passion Struck podcast, host John R. Miles takes listeners on an extraordinary journey down "The Road Less Traveled," inspired by the iconic words of Robert Frost. Join John as he explores the remarkable life of Malala Yousafzai, the Nobel Peace Prize laureate and education activist, whose unwavering commitment to education and gender equality has reshaped the world's perception.
Through captivating storytelling and insightful analysis, this episode delves into the significance of embracing an unconventional path, finding strength in solitude, and collaborating to ignite change. Discover the extraordinary possibilities that await those who dare to dream big.
And in case you didn't already know it, John R. Miles (@John_R_Miles) takes your comments and questions for Momentum Friday right here every week! If you want him to answer your question, register your feedback, or tell your story on one of our upcoming weekly Momentum Friday episodes, drop us a line at [email protected]. Now let's dive in!
Hear the secrets and philosophy of the World's GREATEST high achievers every Tuesday and Thursday, and tune in each week for an inspirational Momentum Friday solo message.
Listen to the episode on Apple Podcasts, Spotify, Podcast Addict, Pocket Casts, Stitcher, Castbox, Google Podcasts, Listen Notes, Amazon Music, or on your favorite podcast platform. You can watch the interview on YouTube below.
Enjoy!
The Courageous Path: How Malala Yousafzai Embraced the Road Less Traveled
Host John R. Miles embarks on a transformative journey down "The Road Less Traveled" by delving into the inspiring life of Malala Yousafzai. The episode explores Yousafzai's early experiences in the Swat Valley of Pakistan, where oppressive norms limited opportunities for girls' education. Despite the challenges, Yousafzai's thirst for knowledge burned brightly, leading her to become an unwavering advocate for education and social change.
The episode explores the power of recognizing signs of progress on our own paths, the transformative potential of solitude, and the importance of collaboration and empowerment in igniting global change. From Yousafzai's defining moment of survival against all odds to her remarkable global impact, this episode offers invaluable lessons and inspiration for listeners to embark on their own roads less traveled.
In this episode, you will learn how to:
Embrace solitude as an opportunity for self-reflection and personal growth.
Stand firm in your beliefs and convictions, even in the face of opposition.
Be prepared to confront challenges and setbacks with resilience and determination.
Surround yourself with like-minded individuals who amplify your impact through collaboration.
Defining moments can test your resolve, but they also have the potential to spark global change.
Remember that positive change is possible, even in the face of the most formidable challenges.
And much, much more!
Have any questions, comments, or stories you'd like to share? Drop us a line at

[email protected]

m!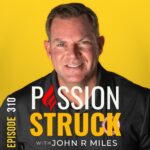 Please Scroll Down For Featured Resources
Thank You, Indeed, For Sponsoring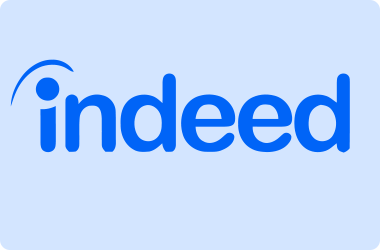 With Indeed, you can search for millions of jobs online to find the next step in your career. With tools for job search, resumes, company reviews, and more.
Head to https://www.indeed.com/passionstruck, where you can receive a $75 credit to attract, interview, and hire in one place.
Thank You, Hello Fresh, For Sponsoring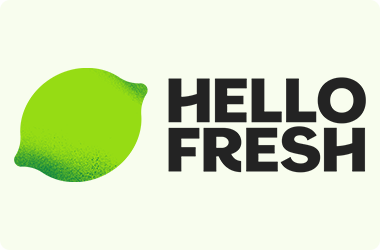 Hello Fresh provides delicious and wholesome meals with easy-to-follow recipes and fresh, high-quality ingredients. Use code passion16 to get 16 free meals plus free shipping!"
Thank You, Nom Nom, For Sponsoring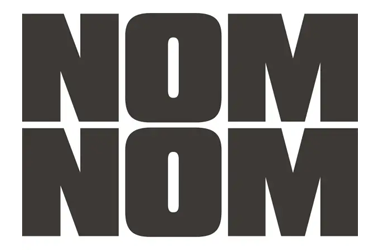 Nom Nom is healthy, fresh food for dogs formulated by top Board Certified Veterinary Nutritionists, prepped in their kitchens with free delivery to your door.
Get 50% off and unlock a two-week risk-free trial at https://trynow.com/passionstruck.
*Our Patreon Page: https://www.patreon.com/passionstruck.
Starter Packs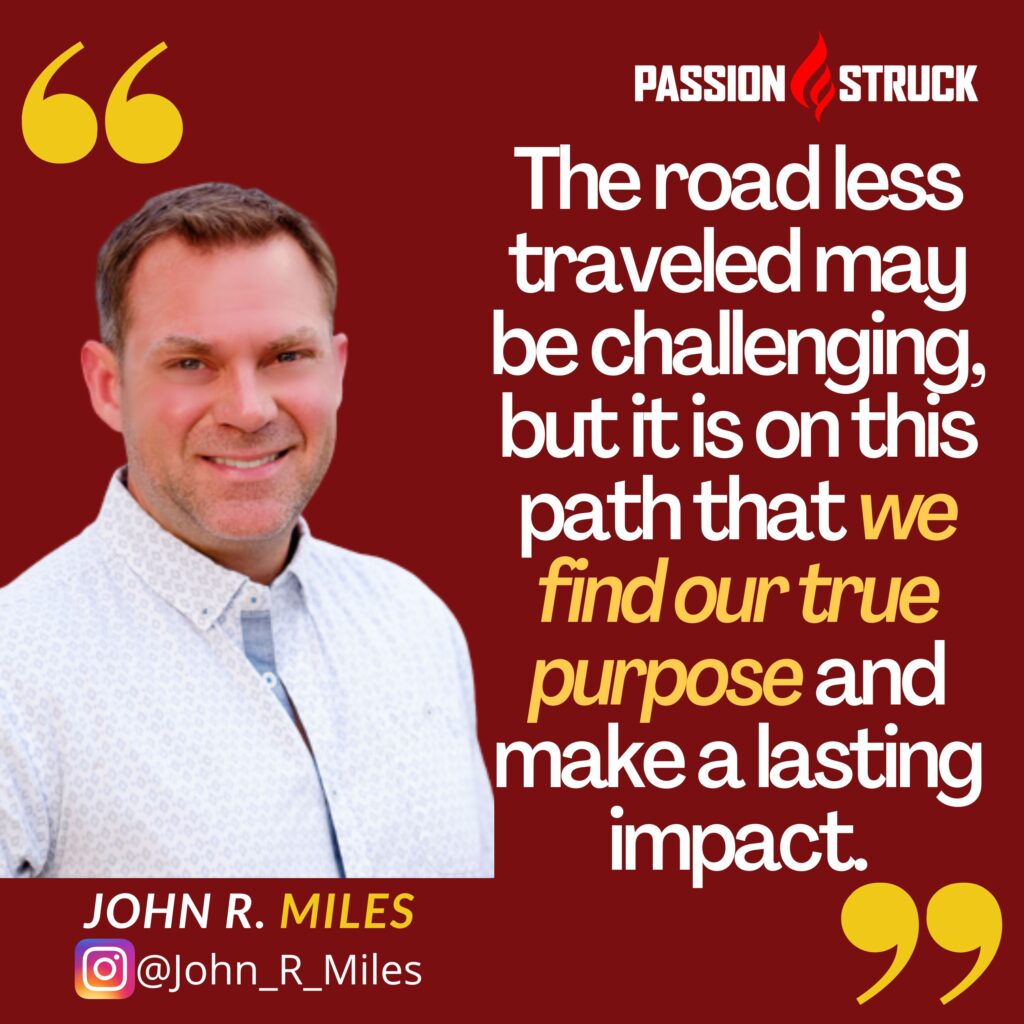 New to the show? These Starter Packs are collections of our most popular episodes grouped by topic, and we now have them also on Spotify. You can also browse starter packs for existing listeners to find your old favorites. Every week, John interviews everyday heroes from all walks of life. Learn how to subscribe to the show and never miss a new episode and topic.
Like this? Please subscribe, and join me on my new YouTube platform for peak performance, life coaching, and personal growth: https://www.youtube.com/c/JohnRMiles
More About The Road Less Traveled
In this episode, we explore the power of venturing off the beaten path and embracing the road less traveled. We draw inspiration from the remarkable journey of Malala Yousafzai, whose story serves as a shining example of the rewards that await those who dare to take unconventional paths.
Malala's journey began in the Swat Valley, where she faced oppressive norms and limited access to education. Despite these obstacles, she displayed unwavering determination to pursue her education, even in the face of the Taliban's rule. Her courage in defying societal expectations and fighting for her right to learn inspires us all.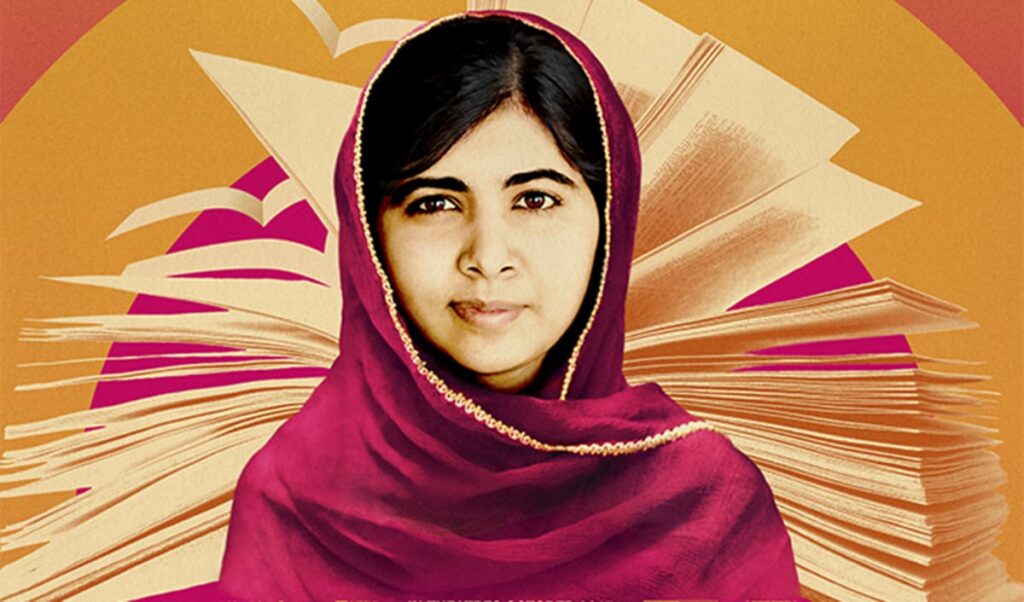 Loneliness became a constant companion on Malala's path, as she often isolated herself in pursuing education and advocacy. However, she transformed this solitude into strength by using it as an opportunity for introspection and reflection. Embracing solitude allowed her to develop resilience and find the inner confidence needed to overcome the challenges she encountered.
Collaboration and empowerment played pivotal roles in Malala's journey. She actively sought allies and formed partnerships with like-minded individuals who shared her vision. By working together, they could amplify their voices and effect positive change in their communities.
Malala's journey took a tragic turn when she survived an attack by the Taliban. This horrific event only strengthened her resolve and turned her into a symbol of hope and resilience. Her story touched hearts worldwide and garnered recognition through numerous accolades and advocacy work.
The key takeaway from embracing the road less traveled is that it requires an open mind, courage, and a willingness to face challenges head-on. This path makes personal growth, learning, and making a lasting impact on the world possible. Malala's story reminds us that by daring to step off the well-trodden path, we can uncover our true potential and inspire others along the way.
Resources From The Show On Embracing the Road Less Traveled
Please note that some of the links on this page (books, movies, music, etc.) lead to affiliate programs for which The Passion Struck podcast receives compensation. It's just one of the ways we keep the lights on around here. Thank you so much for being so supportive!
Transcript from the episode: https://passionstruck.com/unleashing-change-malala-yousafzai-inspiration/
These resources offer valuable insights and inspiration for exploring the road less traveled and understanding Malala Yousafzai's extraordinary journey. They provide different perspectives on courage, resilience, and the pursuit of one's unique path in life.
"I Am Malala: The Girl Who Stood Up for Education and Was Shot by the Taliban" by Malala Yousafzai
"The Road Less Traveled: A New Psychology of Love, Traditional Values and Spiritual Growth" by M. Scott Peck
"Daring Greatly: How the Courage to Be Vulnerable Transforms the Way We Live, Love, Parent, and Lead" by Brené Brown
"Big Magic: Creative Living Beyond Fear" by Elizabeth Gilbert
TED Talks:

"My Escape from North Korea" by Hyeonseo Lee
"The Power of Vulnerability" by Brené Brown
"The Danger of a Single Story" by Chimamanda Ngozi Adichie

Malala Yousafzai's official website: www.malala.org
Interview with Malala Yousafzai on Forbes: www.forbes.com/malala-yousafzai-interview
"The Road Less Traveled: Embracing Unconventional Paths to Success" on Lifehack: www.lifehack.org/the-road-less-traveled-unconventional-paths-success
Use the knowledge gained from the show to unlock the power of intentionality and become the best version of yourself.
Check out the Passion Struck website for episode Starter Packs to introduce new listeners to the show.
Consider giving Passion Struck a five-star rating and review to help improve the popularity of the show and bring more people into the community.
My interview with Dr. Will Cole: https://passionstruck.com/dr-will-cole-gut-feelings-connection/
Follow John R. Miles On The Socials
* Twitter: https://twitter.com/Milesjohnr
* Facebook: https://www.facebook.com/johnrmiles.c0m
* Medium: https://medium.com/@JohnRMiles​
* Instagram: https://www.instagram.com/john_r_miles
* LinkedIn: https://www.linkedin.com/in/milesjohn/
* Blog: https://johnrmiles.com/blog/
* Instagram: https://www.instagram.com/passion_struck_podcast/
* Gear: https://www.zazzle.com/store/passion_struck/
About John R. Miles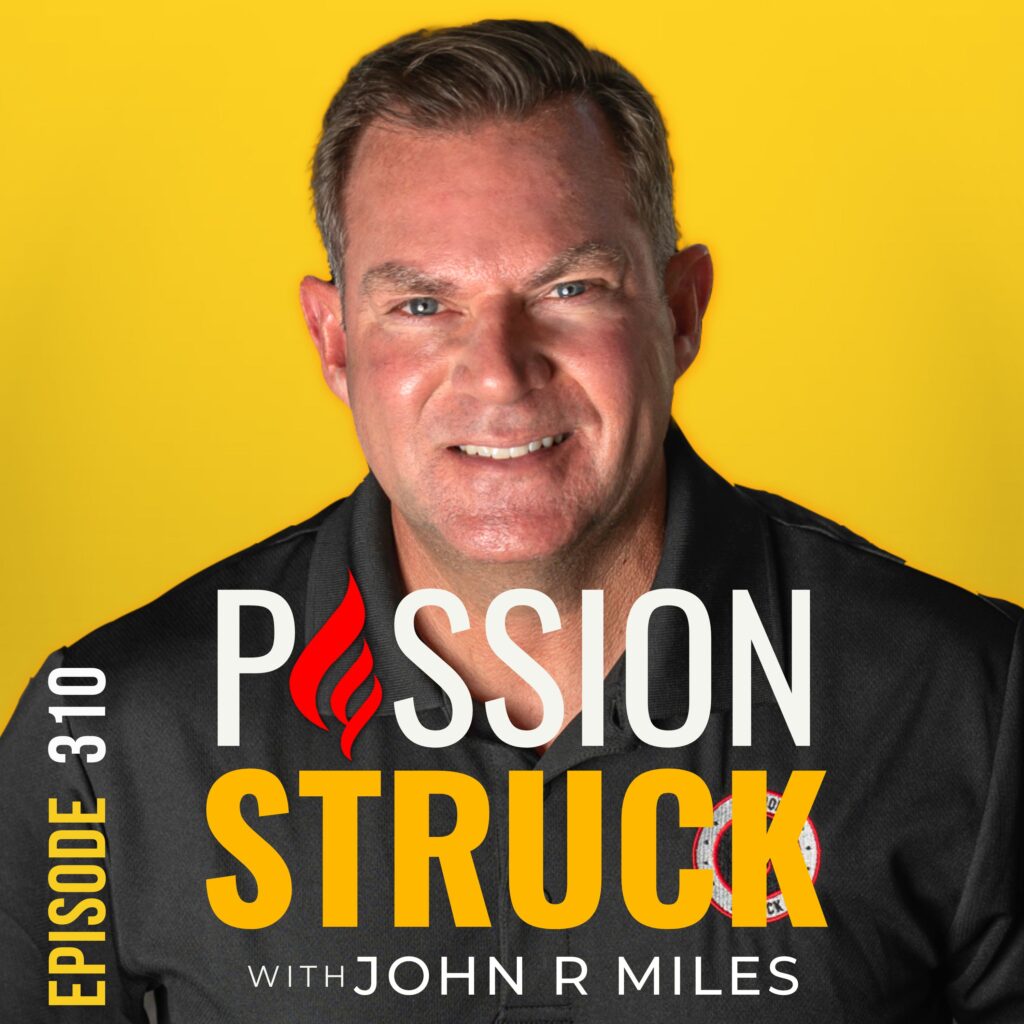 John R. Miles is globally recognized as an expert in intentional behavior change, leadership, personal mastery, and veteran advocacy. He founded and serves as CEO of PASSION STRUCK®, a media company that boasts a significant social media following and tens of millions of annual views on its podcasts and YouTube channels. His podcast, Passion Struck with John R. Miles, sets records and has held the top spot among alternative health podcasts on iTunes. Furthermore, John is the author of the upcoming book "Passion Struck," which is set to be published in early 2024.
Learn more about me: https://johnrmiles.com.
Passion Struck aspires to speak to the humanity of people in a way that makes them want to better, live better, and impact the world.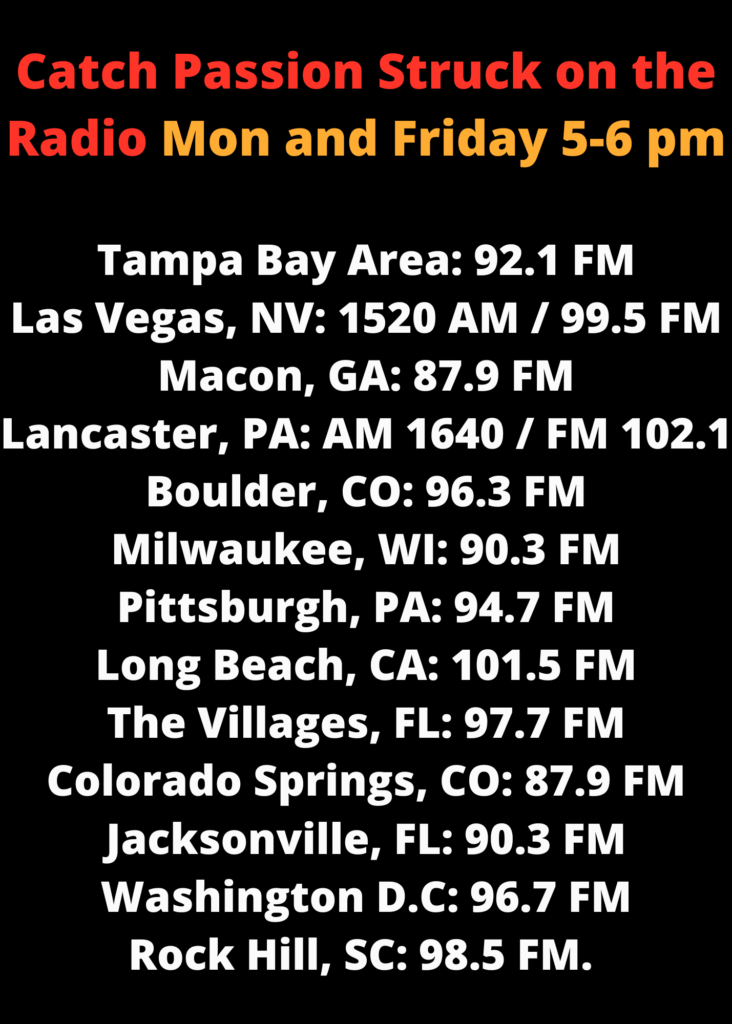 P.S.
Passion Struck is now on the AMFM247 broadcasting network every Monday and Friday from 5-6 PM.
Step 1: Go to TuneIn, Apple Music (or any other app, mobile or computer)
Step 2: Search for "AMFM247" Network
Passion Struck's mission is to unlock the power of intentionality for the benefit of us all. To create a world where we live better, be better, and impact the world through our unique and powerful content.