In the fight against pancreatic cancer, being your own advocate is crucial. Join host John R. Miles as he interviews Julie Fleshman, CEO of the Pancreatic Cancer Action Network (PanCAN), to uncover the challenges, breakthroughs, and life-saving strategies in treating this deadly disease.
Click here to donate to PanCAN.
Brought to you by OneSkin. Get 15% off OneSkin with our code [PassionStruck] at https://www.oneskin.co/ #oneskinpod.
In the episode, Julie and I discuss why pancreatic cancer is one of the deadliest forms of cancer, with a five-year survival rate of only 12%, making it the third leading cause of cancer-related deaths in the United States. We explore why the disease is often diagnosed in its later stages, making it more challenging to treat effectively, and why the number of deaths caused by pancreatic cancer and all cancer is sadly on the rise. We explore what PanCAN is doing to raise the survival rate and their work in research, new treatment, and earlier detection.
Want to learn the 12 philosophies that the most successful people use to create a limitless life? Pre-order John R. Miles's new book, Passion Struck, releasing on February 6, 2024.
Like this show? Please leave us a review here – even one sentence helps! Please post a screenshot of you listening on Instagram & tag us to thank you personally!
Hear the secrets and philosophy of the World's GREATEST high achievers every Tuesday and Thursday, and tune in each week for an inspirational Momentum Friday solo message.
Listen to the episode on Apple Podcasts, Spotify, Podcast Addict, Pocket Casts, Stitcher, Castbox, Google Podcasts, Listen Notes, Amazon Music, or on your favorite podcast platform. You can watch the interview on YouTube below.
Enjoy!
Unleashing the Power of Advocacy: Proactive Steps to Raise the Pancreatic Cancer Survival Rate
In this poignant episode, I have the privilege of sitting down with Julie Fleshman, the Pancreatic Cancer Action Network (PanCAN) CEO. If you or a loved one is fighting pancreatic cancer, this conversation with Julie Fleshman underlines the incredible power of advocacy and the significance it can bring to the journey. Throughout this heartfelt discussion, we address critical questions to provide essential insights for those affected by pancreatic cancer.
In a world where knowledge is our most potent weapon, this conversation with Julie Fleshman underscores the critical importance of being armed with the right information when confronting pancreatic cancer. For those directly impacted by this disease, gaining insights into organizations like PanCAN, understanding the treatment landscape, and the power of advocacy can make a significant difference in their fight.
Throughout this enlightening discussion, we address key questions that aim to provide you with essential insights and guidance toward a more informed and proactive approach to managing pancreatic cancer. Julie shares invaluable knowledge to navigate the pancreatic cancer journey confidently, advocate for the best possible care, and actively contribute to the broader fight against pancreatic cancer.
Join us as we delve into the world of pancreatic cancer with Julie Fleshman, and empower yourself with the tools to make a difference in this critical battle. Listen now to gain the knowledge you need to make informed decisions and drive positive change in the face of this challenging disease.
By listening to Julie and John, you will be able to:
Get familiar with PanCAN's bold initiative to eradicate pancreatic cancer and its commitment to those battling the disease.
Unearth the challenges that make pancreatic cancer a silent killer and the push for enhancing early detection techniques.
Discover PanCan's multi-faceted mission to back high-impact research and dedicated patient services.
Connect with true stories of those touched by pancreatic cancer, sharing their powerful journey towards making a significant difference.
Identify the fundamental importance of personal advocacy in the harsh struggle against pancreatic cancer and what it could cost to look away.
And much, much more!
Have any questions, comments, or stories you'd like to share? Drop us a line at

[email protected]

!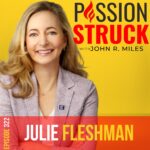 Please Scroll Down For Featured Resources
Thank You, Indeed, For Sponsoring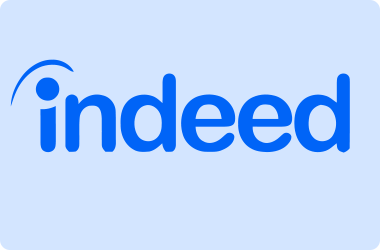 With Indeed, you can search for millions of jobs online to find the next step in your career. With tools for job search, resumes, company reviews, and more.
Head to https://www.indeed.com/passionstruck, where you can receive a $75 credit to attract, interview, and hire in one place.
Thank You, Hello Fresh, For Sponsoring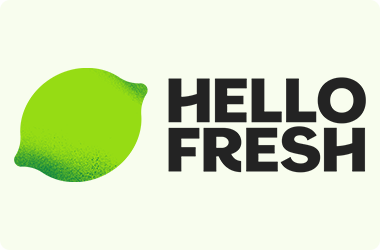 Hello Fresh provides delicious and wholesome meals with easy-to-follow recipes and fresh, high-quality ingredients. Use code passion 50 to get 50% off plus free shipping!
Thank You, Nom Nom, For Sponsoring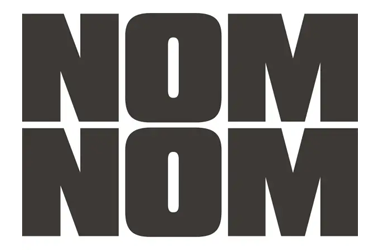 Nom Nom is healthy, fresh food for dogs formulated by top Board Certified Veterinary Nutritionists, prepped in their kitchens with free delivery to your door.
Get 50% off and unlock a two-week risk-free trial at https://trynom.com/passionstruck.
Thank You, Lifeforce, For Sponsoring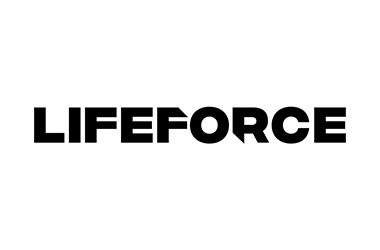 Join me and thousands of others who have transformed their lives through Lifeforce's proactive and personalized approach to healthcare. Visit MyLifeforce.com today to start your membership and receive an exclusive $200 off.
*Our Patreon Page: https://www.patreon.com/passionstruck.
Starter Packs
New to the show? These Starter Packs are collections of our most popular episodes grouped by topic, and we now have them also on Spotify. You can also browse starter packs for existing listeners to find your old favorites. Every week, John interviews everyday heroes from all walks of life. Learn how to subscribe to the show and never miss a new episode and topic.
Like this? Please subscribe, and join me on my new YouTube platform for peak performance, life coaching, and personal growth: https://www.youtube.com/c/JohnRMiles
More From My Conversation With Julie Fleshman
For Julie Fleshman, the devastating impact of pancreatic cancer is personal. When her father fell ill at 52, the medical advice was nothing more than to take some antacids. A mere four months after diagnosis, her father's tragic passing threw Julie into a whirl of bewilderment, frustration, and despair because of the alarming lack of treatment options and resources available. During this challenging time, Julie was introduced to PanCAN, a small grassroots organization started by three individuals who also lost their parents to pancreatic cancer. This connection sparked a journey in Julie, leading to her becoming PanCAN's first employee. She has since dedicated her time and energy to raise awareness and drive advancement in pancreatic cancer research.
What is PanCAN's strategy for funding pancreatic cancer research, and why is it important?
Understanding PanCAN's strategic approach to funding pancreatic cancer research gives us insight into how impactful efforts against this devastating disease are being led. PanCAN has utilized a multi-pronged strategy that begins with the funding of junior investigators in the field of pancreatic cancer research. The idea behind this is to spark interest and encourage researchers to direct their focus towards this less-studied, yet deadly disease.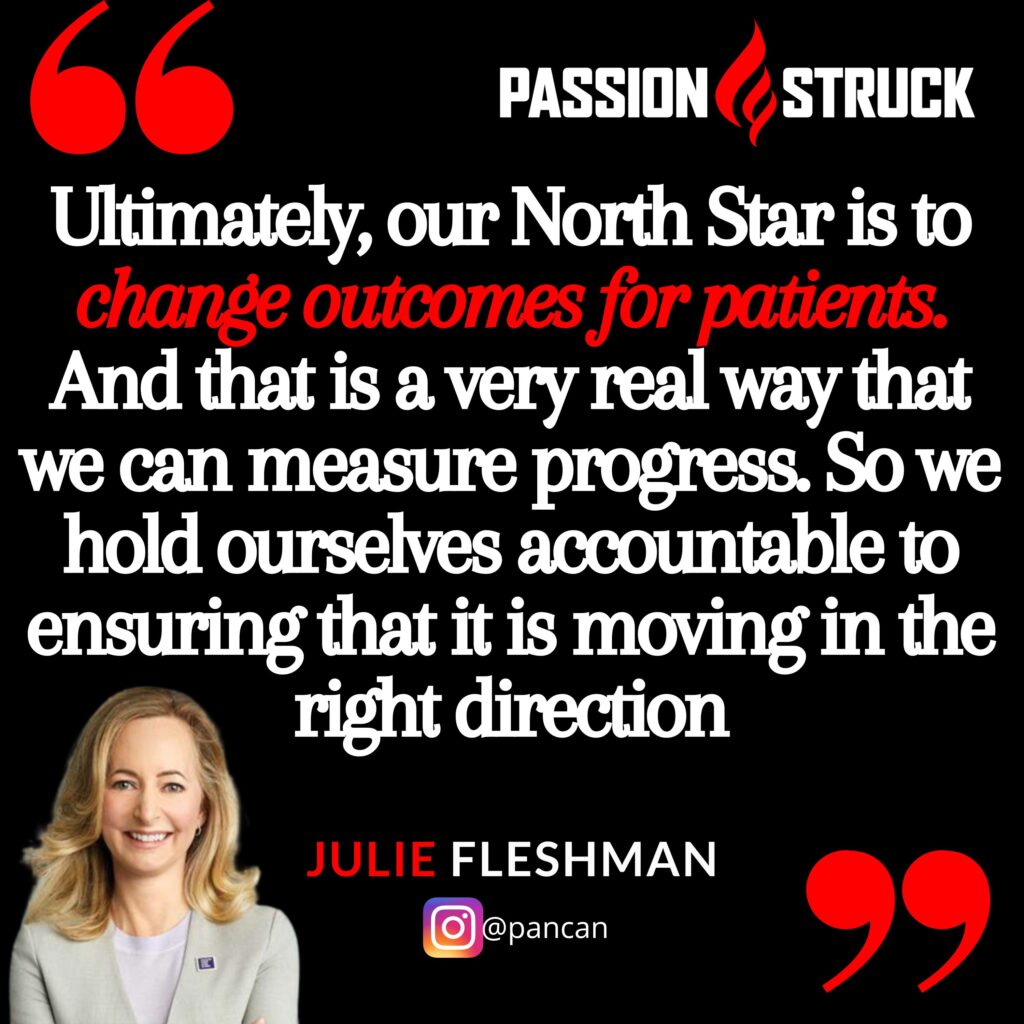 In addition, PanCAN also carries out advocacy in Washington, DC, with the aim of boosting federal resources dedicated to the fight against pancreatic cancer. Another aspect of their strategy is the emphasis on early detection and propelling the development of new treatments. This diverse strategy paints the picture of an organization actively adapting and pushing boundaries to ensure no stone is left unturned in the fight against pancreatic cancer.
From Julie Fleshman's perspective, these strategic steps aren't just about the science and logistics of battling pancreatic cancer. Julie helps us remember that at the heart of it all, it's about people – those grappling with the disease, their loved ones, and the professionals working tirelessly towards finding a cure. Seeing how advocacy impacts federal resources emphasizes the importance of ensuring our representatives know pancreatic cancer is a priority.
Awareness of the vital importance of early detection can lead to more conversations and further development in this area. Ultimately, this key question shows us how a strategic and dynamic approach, grounded in personal dedication and a robust support system, presents a model for battling pancreatic cancer and any formidable challenge against humanity.
How does PanCAN plan to address the urgent need for early detection of pancreatic cancer?
Pancreatic cancer remains one of the deadliest forms of cancer due to its silent onset and late-stage diagnosis. With no standardized early detection test currently available, most patients are diagnosed when the disease has already advanced, significantly lowering survival rates. Addressing this issue is a priority for organizations like PanCAN, whose mission is to improve patient outcomes through research, patient services, community engagement, and advocacy.
In addition to funding studies exploring novel treatment approaches, PanCAN invests resources into research on early detection methods. Developing an accurate, cost-effective testing tool for pancreatic cancer will revolutionize how this disease is treated, offering hope for better patient outcomes. During our conversation, Julie Fleshman underscored PanCAN's commitment to early detection through their investment in research grants. A central part of their strategy has been funding emerging researchers to encourage innovative solutions and fresh insights into pancreatic cancer management.
The question of how PanCAN intends to address this need is crucial to anyone touched by pancreatic cancer. It's not just about optimizing current treatment practices but extending the reach of these interventions by diagnosing patients with pancreatic cancer earlier. The ripple effect will be unprecedented as this research progresses, eventually leading to a reliable early detection test.
Patients will stand a better chance against this disease, families will have more memories with their loved ones, and the medical community can refocus its resources on other equally important areas of cancer research. But for this to happen, we'll need everyone's support. So, let's remember that every effort to increase awareness, fundraise, or advocate for more resources can potentially save a life in the future.
Say Thanks To Julie Fleshman
If you enjoyed this interview with Julie Fleshman, let her know by clicking on the link below and sending her a quick shout on Instagram:
Click here to show Julie Fleshman your thoughts about today's episode on Instagram!
Click here to let John R. Miles know about your number one takeaway from this episode!
And if you want us to answer your questions or you have a topic you would like John to discuss on one of our upcoming weekly Momentum Friday episodes, drop us a line at [email protected].
Resources From The Show With Julie Fleshman
Please note that some of the links on this page (books, movies, music, etc.) lead to affiliate programs for which The Passion Struck podcast receives compensation. It's just one of the ways we keep the lights on around here. Thank you so much for being so supportive!
Catch my interview with pancreatic cancer pioneer Dr. Michael Pishvaian: https://passionstruck.com/dr-michael-pishvaian-fighting-pancreatic-cancer/
Listen to the enlightening story of Sindy Hooper's heroic pancreatic cancer survival story: https://milesjohnn.podbean.com/e/10-sindy-hooper-awe-inspiring-story-of-overcoming-pancreatic-cancer-and-taking-life-to-new-heights/
Website: https://pancan.org/
Twitter: https://twitter.com/PanCAN
Instagram: https://www.instagram.com/pancan/
Visit the Pancreatic Cancer Action Network (PanCan) website to learn more about the organization's mission and how you can get involved.
Consider donating PanCan to support their research, advocacy, and community engagement efforts in the fight against pancreatic cancer.
Get involved with PanCAN's network of volunteers and help raise awareness of pancreatic cancer in your community.
Contact PanCAN's patient services to speak with a case manager and get information on finding a high-volume center for Whipple surgery or other treatment options.
Stay updated with the latest news and breakthroughs in pancreatic cancer research by following PanCAN on social media and subscribing to their newsletter.
Share this episode of Passion Struck with your friends and family to help spread awareness about pancreatic cancer and PanCAN's mission.
Consider organizing a fundraising event or participating in a PanCAN event in your area to support pancreatic cancer research and patient advocacy.
Advocate for increased federal resources for pancreatic cancer research by contacting your elected officials and sharing your support for PanCAN's initiatives.
American Cancer Society: Provides comprehensive information on pancreatic cancer, including risk factors, symptoms, treatment options, and support resources.
National Cancer Institute (NCI): Offers up-to-date information on pancreatic cancer research, clinical trials, and treatment advancements.
Lustgarten Foundation: Focused solely on pancreatic cancer research, the foundation aims to improve early detection and find better treatment options for patients.
Website: https://www.lustgarten.org/
Stand Up To Cancer (SU2C): Funds innovative pancreatic cancer research and brings together scientists and clinicians from various institutions to collaborate on finding new therapies.
Website: https://standuptocancer.org/
Pre-order John R. Miles's book, Passion Struck, releasing on February 6, 2024.
Pre-order Kris Carr's latest book, I'm Not a Morning Person, releasing on September 19, 2023.
Listen to the special episode featuring Seth Godin and his new book, A Song of Significance.
Listen to the interview with Scott Simon about his book, Scare Your Soul.
Listen to Passion Struck's interviews with New York Times bestselling authors Gretchen Rubin and Seth Godin.
Check out Passion Struck's Episode Starter Packs on Spotify or Passion Struck starter packs to get started with the podcast.
My solo episode on how you unleash your creativity: https://passionstruck.com/unleash-your-creativity/
Want to catch my best interviews from 2022? Check out episode 233 on intentional greatness and episode 234 on intentional behavior change.
Watch my interview with Dr. Mark Hyman on how to defy aging: https://passionstruck.com/dr-mark-hyman-secrets-to-living-young-forever/
Catch my interview with Dr. Amy Shah on how you can control your food cravings: https://passionstruck.com/dr-amy-shah-you-can-control-your-food-cravings/
My solo episode on why micro choices matter: https://passionstruck.com/why-your-micro-choices-determine-your-life/
About Today's Guest, Julie Fleshman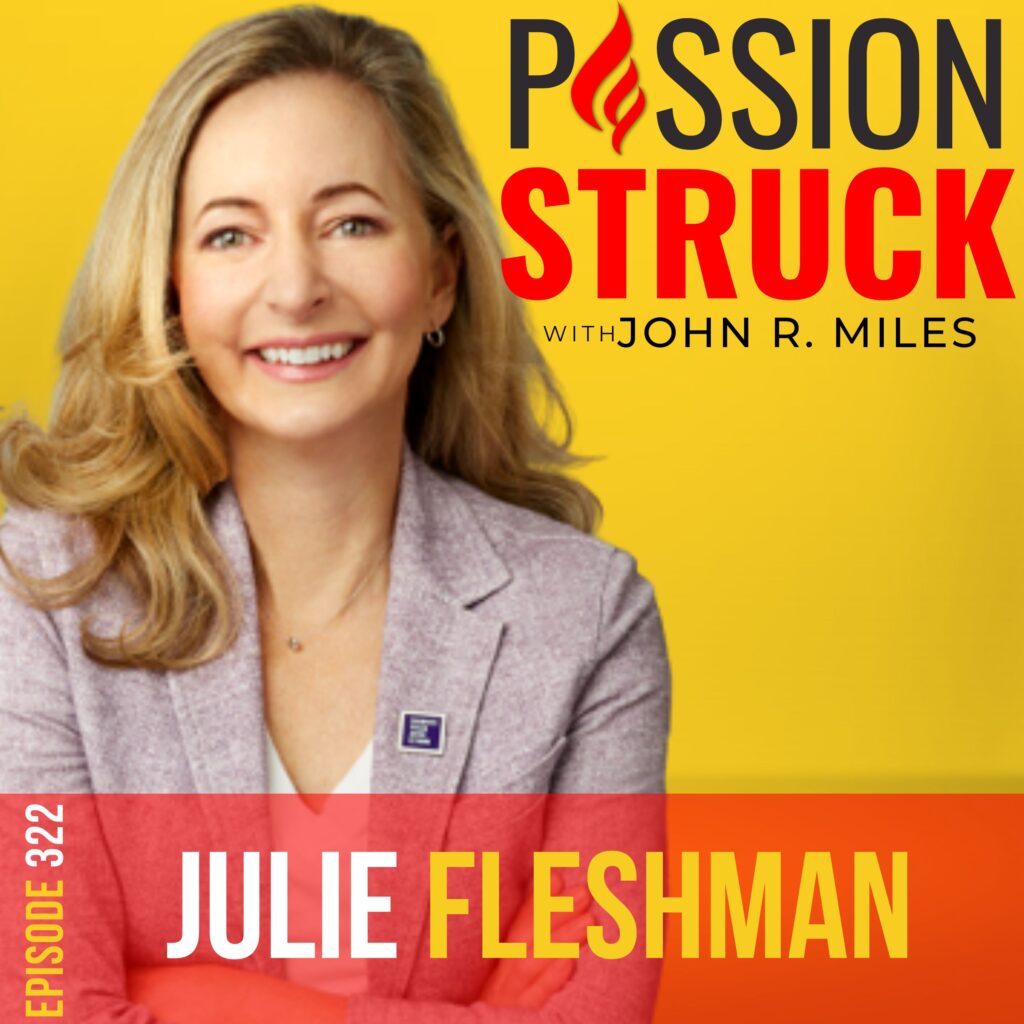 With unmatched dedication and authenticity, Julie Fleshman has devoted her life to the fight against pancreatic cancer. A beacon of hope in a challenging field, Julie is the CEO and President of the Pancreatic Cancer Action Network (PanCan). Her unwavering devotion to the cause stems from a personal tragedy: losing her father to this disease. Since then, Julie has continuously sought innovative solutions and spearheaded numerous initiatives to create a world where pancreatic cancer patients can thrive. Her 24-year journey has reshaped PanCan into a comprehensive platform focused on research, patient support, advocacy, and community engagement.
Follow John R. Miles On The Socials
* Twitter: https://twitter.com/Milesjohnr
* Facebook: https://www.facebook.com/johnrmiles.c0m
* Medium: https://medium.com/@JohnRMiles​
* Instagram: https://www.instagram.com/john_r_miles
* LinkedIn: https://www.linkedin.com/in/milesjohn/
* Blog: https://johnrmiles.com/blog/
* Instagram: https://www.instagram.com/passion_struck_podcast/
* Gear: https://www.zazzle.com/store/passion_struck/
John R. Miles is globally recognized as an expert in intentional behavior change, leadership, personal mastery, and veteran advocacy. He founded and serves as CEO of PASSION STRUCK®. This media company boasts a significant social media following and tens of millions of annual views on its podcasts and YouTube channels. His podcast, Passion Struck with John R. Miles, sets records and has held the top spot among alternative health podcasts. Furthermore, John is the author of the upcoming book "Passion Struck," which is set to be published in early 2024.
Passion Struck aspires to speak to the humanity of people in a way that makes them want to better, live better, and impact the world.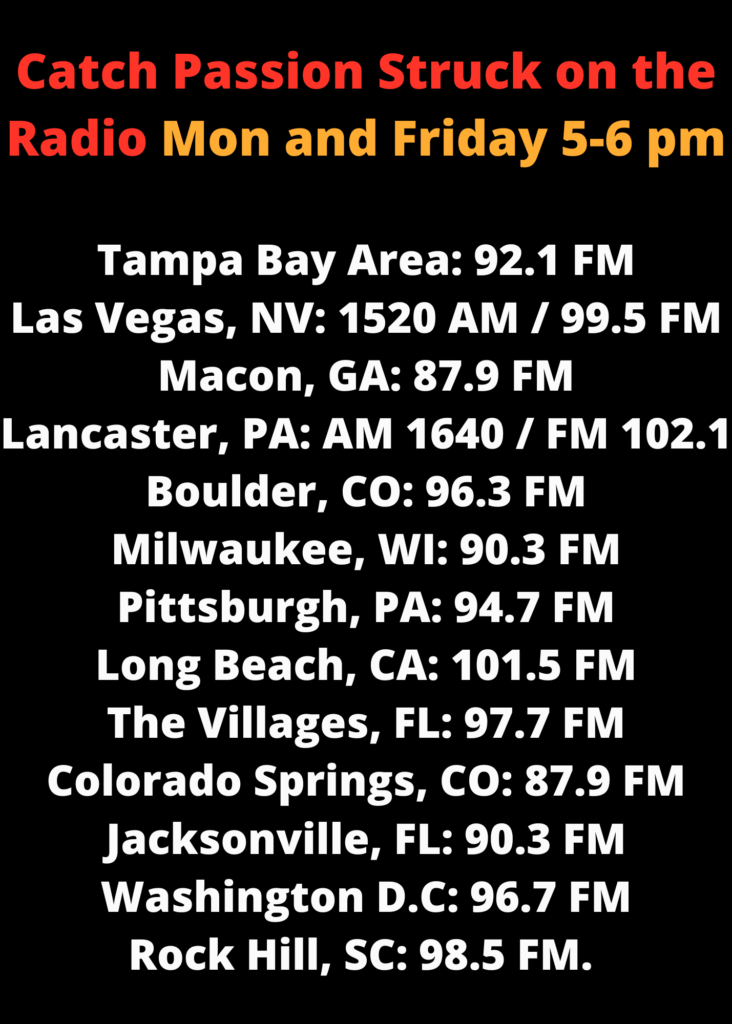 P.S.
Passion Struck is now on the AMFM247 broadcasting network every Monday and Friday from 5-6 PM.
Step 1: Go to TuneIn, Apple Music (or any other app, mobile or computer)
Step 2: Search for "AMFM247" Network
Passion Struck's mission is to unlock the power of intentionality for the benefit of us all. To create a world where we live better, be better, and impact the world through our unique and powerful content.