Johns Hopkins gastrointestinal oncologist Dr. Michael Pishvaian (@mpishvaian) joins us with special guest host Carolyn Miles (John's sister) to examine advances in pancreatic cancer diagnosis and treatment. They discuss why hope is the key to fighting pancreatic cancer, and this interview gives tips on how and where to find it. 
Cynicism is one of the biggest factors contributing to more than 50% of pancreatic cancer patients never getting treated. This interview is designed to help patients learn about the importance of treating pancreatic cancer and dispel misconceptions about the disease. We hope this video will help increase the number of patients who get the treatment they need to live longer and happier lives!
Hear the secrets and philosophy of the World's GREATEST high achievers every Monday and Thursday, and tune in each week for an inspirational Momentum Friday solo message.
Like this show? Please leave us a review here – even one sentence helps! Post a screenshot of you listening on Instagram & tag us to thank you personally!
Listen to the episode on Apple Podcasts, Spotify, Podcast Addict, Pocket Casts, Stitcher, Castbox, Google Podcasts, Listen Notes, Amazon Music, or on your favorite podcast platform. You can watch the interview on YouTube below.
Enjoy!
In This Episode, Dr. Michael Pishvaian, Carolyn Miles, and I Discuss Why Hope is the Key to Fighting Pancreatic Cancer
In this episode of Passion Struck, Dr. Pishvaian, Carolyn Miles, and I discuss the latest advances in pancreatic cancer diagnosis and treatment, including clinical trial therapies, early detection, and biomarker research. They share their insights on finding hope in the face of this deadly disease.
Carolyn is a pancreatic cancer survivor and brings her personal experience with the disease to help ask the critical questions that pancreatic cancer patients need to know about.
Topics covered include currently available pancreatic cancer therapies, alternative health treatments, the most promising research, biomarker-directed therapy, immunotherapy, clinical trials, diet, medical marijuana, homeopathic, and new pancreatic cancer research. Dr. Pishvaian also talks about biomarker research and how it is helping to identify pancreatic cancer earlier.
If you're searching for hope in the face of pancreatic cancer, then this episode is for you. 
Carolyn Miles discusses her pancreatic cancer journey
Why pancreatic cancer is difficult to detect
Treatment options for pancreatic cancer
How MRI and CT are used for pancreatic cancer detection and their differences
Clinical trials for patients with metastatic pancreatic cancer.
Most promising novel treatments for pancreatic cancer?
Why over 50% of patients never get treated
Cannabis as a treatment for cancer.
Best diet for patients with pancreatic cancer
Homeopathic options for pancreatic cancer
What increases the risk of pancreatic cancer
Finding hope for beating pancreatic cancer
Preview of Dr. Johah Berger's interview
Have any questions, comments, or stories you'd like to share? Drop us a line at

[email protected]

m!
And much more…
Please Scroll Down For Featured Resources
Our Patreon Page: https://www.patreon.com/passionstruck
Thank You, Omaha Steaks, For Sponsoring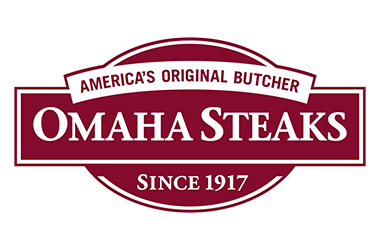 The Steak Experts at Omaha Steaks have put together specially curated gift packages to help take the guesswork out of gifting and make you a holiday hero. Go to Omaha Steaks and take advantage of 50% off sitewide PLUS use code passion at checkout to get an additional $30 off your order.
Thank You, Shopify, For Sponsoring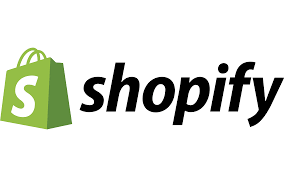 Discover the number one eCommerce platform for all businesses. Start, run + grow your business with Shopify®. Customize your store with their website builder. Trusted by millions of businesses. Sign up for a FREE trial at SHOPIFY DOT COM SLASH "passionstruck."
*Our Patreon Page: https://www.patreon.com/passionstruck.
Starter Packs
New to the show? These Starter Packs are collections of our most popular episodes grouped by topic, and we now have them also on Spotify. You can also browse starter packs for existing listeners to find your old favorites. Every week, John interviews everyday heroes from all walks of life. Learn how to subscribe to the show and never miss a new episode and topic.
Like this? Please subscribe, and join me on my new YouTube platform for peak performance, life coaching, and personal growth: https://www.youtube.com/c/JohnRMiles/.
More From My Interview With Dr. Michael Pishvaian On the Lastest advances in pancreatic cancer diagnosis treatment
During our interview, Carolyn Miles asks Dr. Pishvanian what novel treatments are in phase one or phase two trials should pancreatic cancer patients should be paying close attention to or that you're thinking of the most promising ones coming online.
Dr. Michael Pishvaian explains, "I think the most promise in the next three to five years for pancreas cancer is in biomarker directed therapy, meaning that there's a specific genetic or molecular alteration within the tumor that's been identified that leads to specific therapy. And multiple such biomarkers can exist in pancreas cancer if we look for them.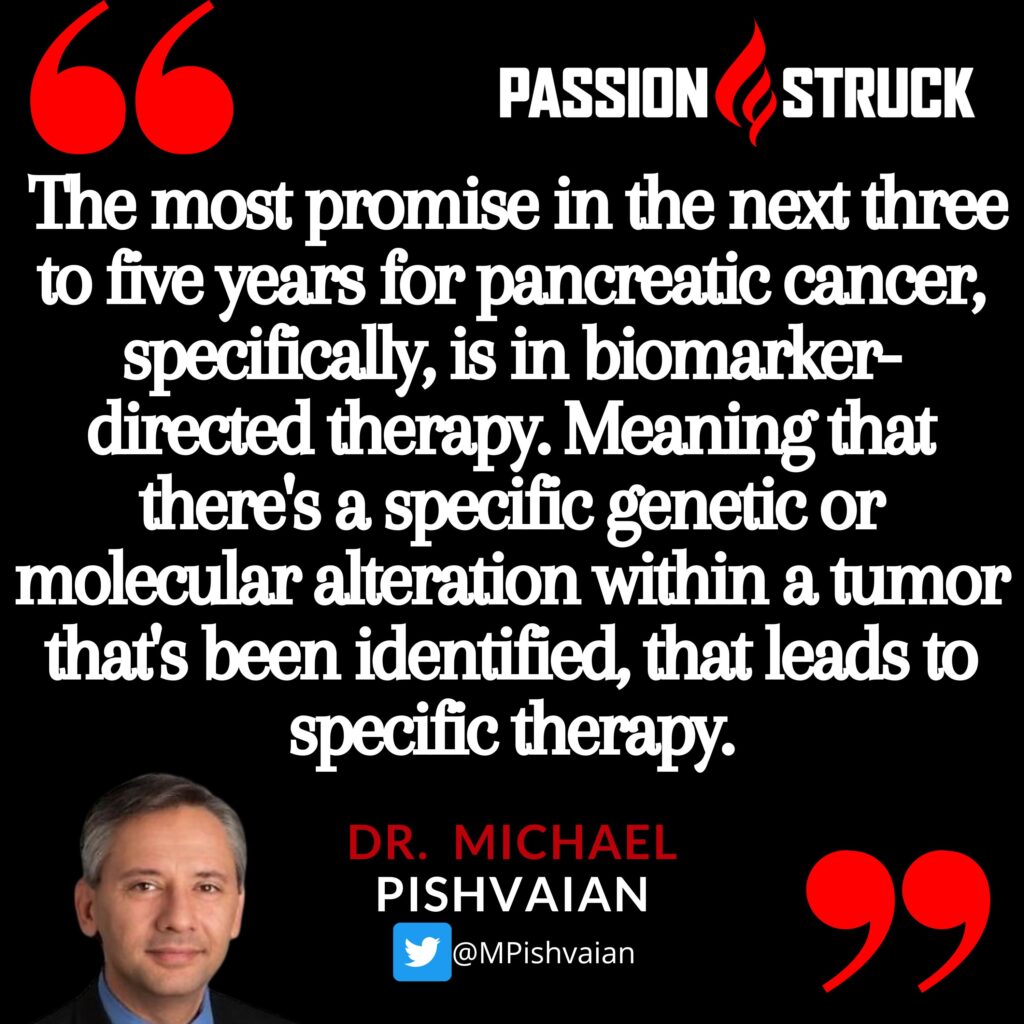 One thing I always emphasize for anybody listening to this is that there's nothing about the patient that tells us that they actually have that genetic alteration. Not even family history or anything like that can necessarily be predictive. So the physician needs to look for these potential molecular alterations, including fusion genes, which are not detected on the traditional simple DNA panel. They usually require an RNA panel as well.
And again, many of the retail testing labs are looking for these fusion genes now, but you've got to go looking for it. Otherwise, you'll never find it. As far as promising trials. I think a lot of them are targeted toward those biomarkers. And the breadth of biomarkers that are being tested now has been growing traditionally in the last year.
To take five to 10 years, we've been focusing in pancreas cancer on microsatellite instability or mismatch repair deficiency, which can occur in any cancer type and occurs in about half a percent of pancreas cancer, so one in 200 patients. So not common. But there are trials for that population of patients. There are the DNA damage response and repair pathway genes, which is a mouthful, but we call it DDR or HR, which is homologous recombination. Most people know it as the BRCA one a BRCA two family of genes, bracket one, bracket two.
is actually an approved drug for called Olaparib for a very specific subgroup of patients. Still, they're actually trials that target this DNA response and repair pathway, such as with bracket one or bracket two. And then other tests are out there. There are New Kids on the Block; if you will, there's an NRG, one fusion that occurs in about 1% of pancreatic cancers. And two new drugs are looking very promising. One might even get FDA approval relatively soon.
Thanks, Dr. Michael Pishvaian, and Carolyn Miles!
If you enjoyed this interview with Michael Pishvaian and Carolyn Miles, let them know by clicking on the link below and sending her a quick shout:
Click here to give Carolyn Miles a shout-out on Instagram!
Click here to give Michael Pishvaian a shout-out on Twitter!
Click here to let John R. Miles know about your number one takeaway from this episode!
And if you want us to answer your questions or you have a topic you would like John to discuss on one of our upcoming weekly Momentum Friday episodes, drop us a line at [email protected].
Resources From The Show With Dr. Michael Pishvaian and Carolyn Miles
Please note that some of the links on this page (books, movies, music, etc.) lead to affiliate programs for which The Passion Struck podcast receives compensation. It's just one of the ways we keep the lights on around here. Thank you so much for being so supportive!
Pancreatic Cancer Action Network
Genetic and BioMarking Testing for Pancreatic Cancer
Pancreatic Cancer Clinical Trials
Using Ketogenic Diet to Kill Pancreatic Cancer Cells
Dr. Michael Pishvaian
Website: https://www.hopkinsmedicine.org/profiles/details/michael-pishvaian
Twitter: https://twitter.com/MPishvaian
Molecular Profiling of Patients with Pancreatic Cancer
Multi-omic molecular comparison of primary versus metastatic pancreatic tumors
Carolyn Miles
Website: https://www.carolynmiles.com/
Instagram: https://www.instagram.com/carolyn.miles/
My solo episode on what it means to be a person of courage: https://passionstruck.com/what-does-it-mean-to-be-a-person-of-courage/
My interview with Seth Godin on why we need systems to change to save the planet and address climate change: https://passionstruck.com/seth-godin-we-need-systems-change-save-planet/.
My interview with Dr. Scott Barry Kaufman and Dr. Jordan Feingold on Choosing Growth and transcending self-doubt, fear, and anxiety: https://passionstruck.com/jordyn-feingold-scott-barry-kaufman-chose-growth/
My interview with NYU Stern School of Business Professor Scott Galloway on Why America is Adrift: https://passionstruck.com/scott-galloway-america-is-adrift/
My solo episode on why micro choices matter: https://passionstruck.com/why-your-micro-choices-determine-your-life/
About Today's Guest, Dr. Michael Pishvaian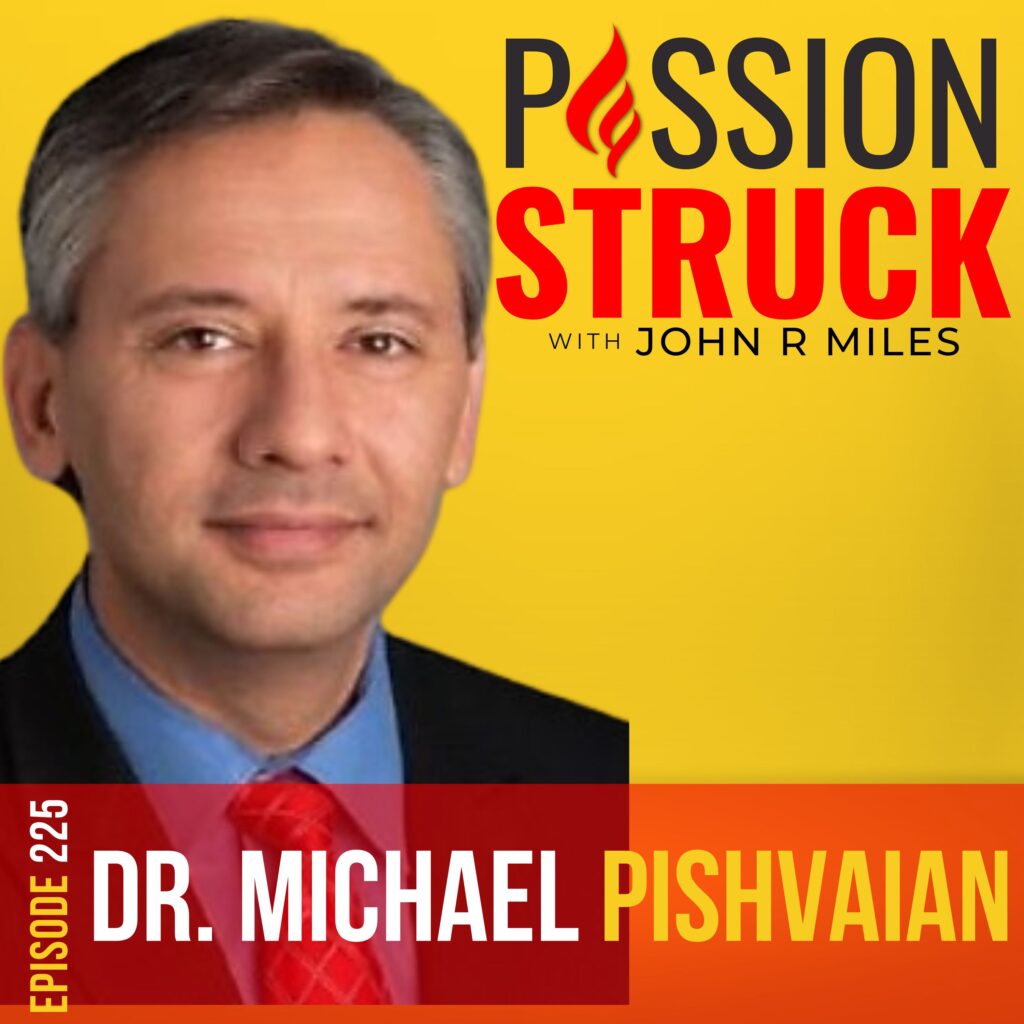 Dr. Michael Pishvaian is the director of Gastrointestinal, Developmental Therapeutics, and Clinical Research Programs for the Johns Hopkins Kimmel Cancer Center in the Greater Washington Area and an associate professor at the School of Medicine. 
Dr. Pishvaian is a fellowship-trained gastrointestinal oncologist specializing in pancreatic and refractory colorectal cancers. He is committed to precision medicine and provides his patients with the most appropriate and advanced level of care. He conducts all phases of clinical trials for all GI cancers and enrolls qualifying patients.
Click here to learn more about oncology clinical trials in the Greater Washington Area.
Follow John R. Miles On The Socials
* Twitter: https://twitter.com/Milesjohnr
* Facebook: https://www.facebook.com/johnrmiles.c0m
* Medium: https://medium.com/@JohnRMiles​
* Instagram: https://www.instagram.com/john_r_miles
* LinkedIn: https://www.linkedin.com/in/milesjohn/
* Blog: https://johnrmiles.com/blog/
* Instagram: https://www.instagram.com/passion_struck_podcast/
* Gear: https://www.zazzle.com/store/passion_struck/
John R. Miles is a serial entrepreneur and the CEO and founder of Passion Struck. This full-service media company helps people live intentionally by creating best-in-class educational and entertainment content. John is also a prolific public speaker, venture capitalist, and author named to the ComputerWorld Top 100 IT Leaders.
John is the host of the PassionStruckPodcast. The show focused on exploring the mindset and philosophy of the world's most inspiring people to learn their lessons to living intentionally. Passion Struck aspires to speak to the humanity of people in a way that makes them want to live better, be better and impact.