In this episode of the Passion Struck podcast, John R. Miles interviews Hilary Billings, the CEO and co-founder of Attentioneers and an expert in short-form video content. They explore the psychology of attention, personal brand building, and the power of creating compelling videos that captivate viewers.
Like this show? Please leave us a review here – even one sentence helps! Please post a screenshot of you listening on Instagram & tag us to thank you personally!
Hear the secrets and philosophy of the World's GREATEST high achievers every Tuesday and Thursday, and tune in each week for an inspirational Momentum Friday solo message.
Listen to the episode on Apple Podcasts, Spotify, Podcast Addict, Pocket Casts, Stitcher, Castbox, Google Podcasts, Listen Notes, Amazon Music, or on your favorite podcast platform. You can watch the interview on YouTube below.
Enjoy!
Mastering Short-Form Video: The Psychology of Attention with Hilary Billings
In this episode of the Passion Struck podcast, host John R. Miles sits down with Hilary Billings, a personal brand strategist, and expert in content creation. Their conversation focuses on the power of short-form video content, the importance of personal branding, and the psychology of attention in content creation. Hilary shares her journey into content creation and the lessons she has learned along the way.
Hilary Billings, a former international travel blogger, was at a crossroads in her life when she suffered second and third-degree burns from a freak accident. This incident forced her to put her career and life on hold. She was at the height of her success but found herself grappling with self-esteem and body image issues. Then, a simple glance in the mirror sparked a turning point.
Tired of her self-pity, she put herself in the most uncomfortable situation she could imagine – a beauty pageant. Despite never having any interest in pageantry, she went on to win and became Miss Nevada. This triumphant journey forged a path for her to work with the Burn Institute and Southern Nevada Firefighters, significantly impacting her community. Hilary's experience in the limelight ultimately led to her passion for helping others overcome their insecurities and build authentic confidence.
By listening to Hilary and John, you will be able to:
Embrace authentic confidence while dismissing self-doubt.
Wield the extraordinary power of focus and intentionality to up your success rate.
Uncover short-form video strategies to keep your content at the forefront of the captive audience's mind.
Foster a resilient mindset as your ultimate tool for overcoming every bump in the journey of life.
Discover deliberate strategies to keep up with the dynamic digital world effectively and mindfully.
And much, much more!
Have any questions, comments, or stories you'd like to share? Drop us a line at

[email protected]

!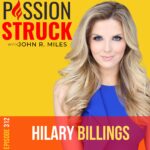 Please Scroll Down For Featured Resources
Thank You, Indeed, For Sponsoring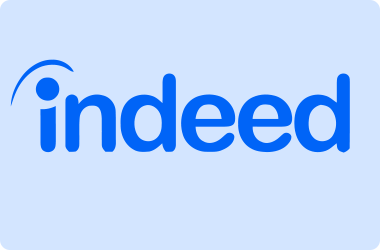 With Indeed, you can search for millions of jobs online to find the next step in your career. With tools for job search, resumes, company reviews, and more.
Head to https://www.indeed.com/passionstruck, where you can receive a $75 credit to attract, interview, and hire in one place.
Thank You, Hello Fresh, For Sponsoring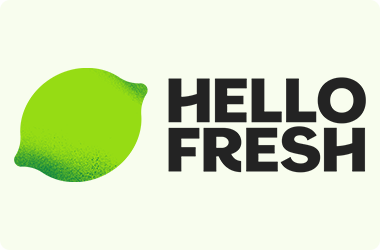 Hello Fresh provides delicious and wholesome meals with easy-to-follow recipes and fresh, high-quality ingredients. Use code passion16 to get 16 free meals plus free shipping!"
Thank You, Nom Nom, For Sponsoring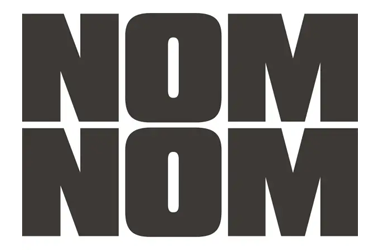 Nom Nom is healthy, fresh food for dogs formulated by top Board Certified Veterinary Nutritionists, prepped in their kitchens with free delivery to your door.
Get 50% off and unlock a two-week risk-free trial at https://trynom.com/passionstruck.
*Our Patreon Page: https://www.patreon.com/passionstruck.
Starter Packs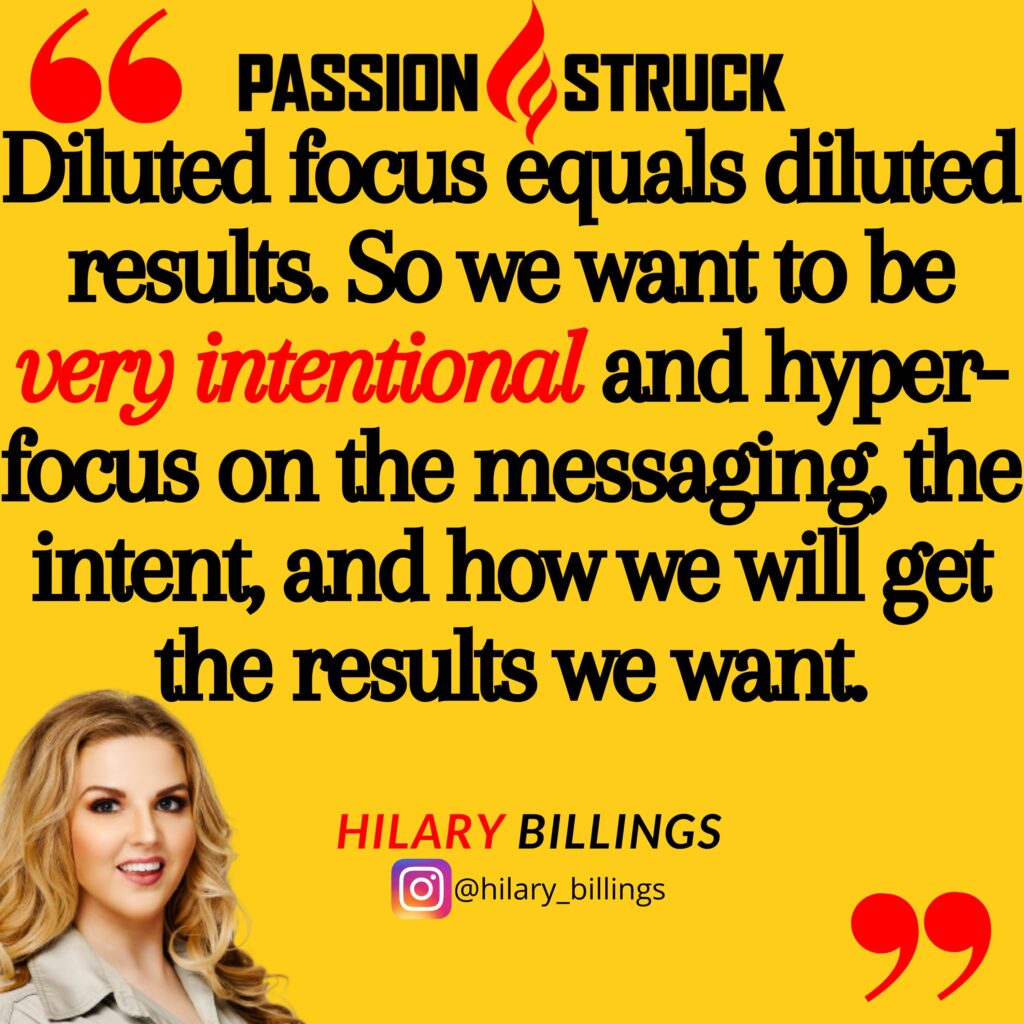 New to the show? These Starter Packs are collections of our most popular episodes grouped by topic, and we now have them also on Spotify. You can also browse starter packs for existing listeners to find your old favorites. Every week, John interviews everyday heroes from all walks of life. Learn how to subscribe to the show and never miss a new episode and topic.
Like this? Please subscribe, and join me on my new YouTube platform for peak performance, life coaching, and personal growth: https://www.youtube.com/c/JohnRMiles.
More From My Conversation With Hilary Billings on the Psychology of Attention
If you're feeling frustrated and overwhelmed by the lack of engagement and success in your short-form video content, despite your efforts to create and share it, then you are not alone! Many content creators and marketers on social media are experiencing this pain as their videos fail to grab and hold their audience's attention. Despite investing time and resources into crafting and promoting their content, they find themselves wondering why their videos aren't generating the desired results and leaving them questioning their strategies. It's time to understand the psychology of attention and harness it to create captivating and successful short-form videos.
The Future of Attention and Short-Form Content
In the world of content creation, understanding how to captivate and hold attention is essential. With attention spans shortening in the digital age, it's vital to know how to communicate a compelling message quickly and concisely. Short-form content is becoming a significant player in the digital world as more and more creators and marketers leverage this approach on platforms like TikTok. Focus on delivering quality rather than quantity and concentrate on creating an emotional impact to engage viewers in this fast-consuming environment.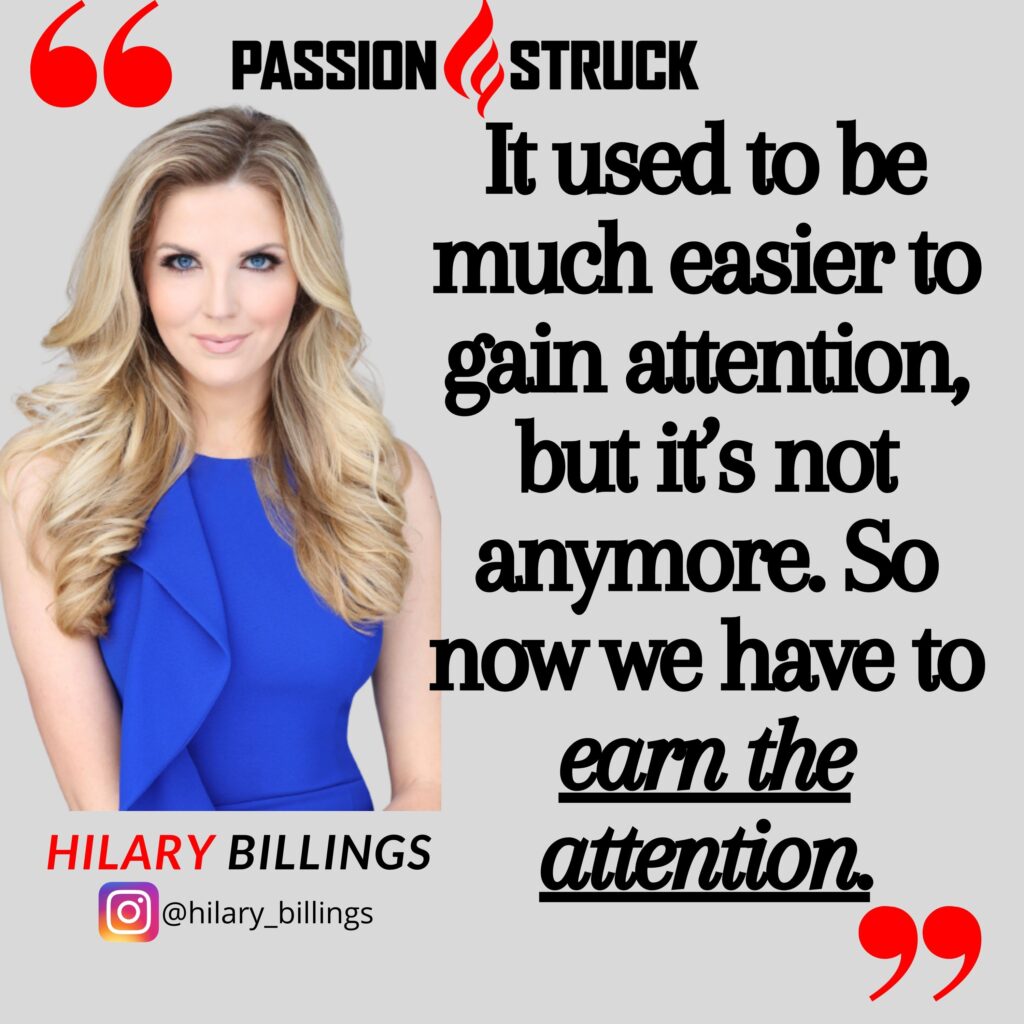 During the podcast, Hilary Billings highlights the importance of short-form content and how it's altering online behavior. She shares how an investment in understanding viewers' decreasing attention spans led to the realization that every second of content must count. Her integrated approach of blending strategy with creativity has resulted in over a billion organic views, cementing her belief in the enduring nature of short-form video content.
The Power of Short-Form Video on TikTok
TikTok has become a hotbed of short-form content, primarily due to its unique format and user base. The platform hosts diverse content types, from entertainment to education and everything in between. TikTok's emphasis on visual storytelling naturally promotes engagement, making it a highly effective platform for content marketers. However, potential success hinges on the quality of the creative rather than merely fitting into trends or using popular hashtags.
Discussing her successful strategies on TikTok, Hilary explains that a content creator's priority should still lie in their video quality. Instead of overloading their content with hashtags and trends, they should aim to create visually rich, compelling narratives that naturally engage their audience.
Earning Attention and Cultivating Personal Brands
In the digital world, attention is a precious commodity. Earning it can elevate a brand's visibility and establish them as thought leaders in their respective industries. Simultaneously, cultivating a personal brand is equally significant in this age. It allows individuals to showcase their unique talents, build a community, and garner opportunities that align with their goals and values.
During her chat with John, Hilary discussed how quality content never fails to capture attention, even in the face of billions of users and numerous brands. She elaborated on the power of compelling content and how it can earn the attention of your target audience. Speaking of personal brands, she conceded their growing importance in building reputations and how organizations can benefit from encouraging personal branding among their employees.
Say Thanks To Hilary Billings
If you enjoyed this interview with Hilary Billings let her know by clicking on the link below and sending her a quick shout on Instagram:
Click here to show Hilary Bilings your thoughts about today's episode on Instagram
Click here to let John R. Miles know about your number one takeaway from this episode!
And if you want us to answer your questions or you have a topic you would like John to discuss on one of our upcoming weekly Momentum Friday episodes, drop us a line at [email protected].
Resources From The Show With Hilary Billings
Please note that some of the links on this page (books, movies, music, etc.) lead to affiliate programs for which The Passion Struck podcast receives compensation. It's just one of the ways we keep the lights on around here. Thank you so much for being so supportive!
My solo episode on how you unleash your creativity: https://passionstruck.com/unleash-your-creativity/
Want to catch my best interviews from 2022? Check out episode 233 on intentional greatness and episode 234 on intentional behavior change.
Watch my interview with Dr. Mark Hyman on how to defy aging: https://passionstruck.com/dr-mark-hyman-secrets-to-living-young-forever/
Catch my interview with Dr. Amy Shah on how you can control your food cravings: https://passionstruck.com/dr-amy-shah-you-can-control-your-food-cravings/
My solo episode on why micro choices matter: https://passionstruck.com/why-your-micro-choices-determine-your-life/
About Today's Guest, Hilary Billings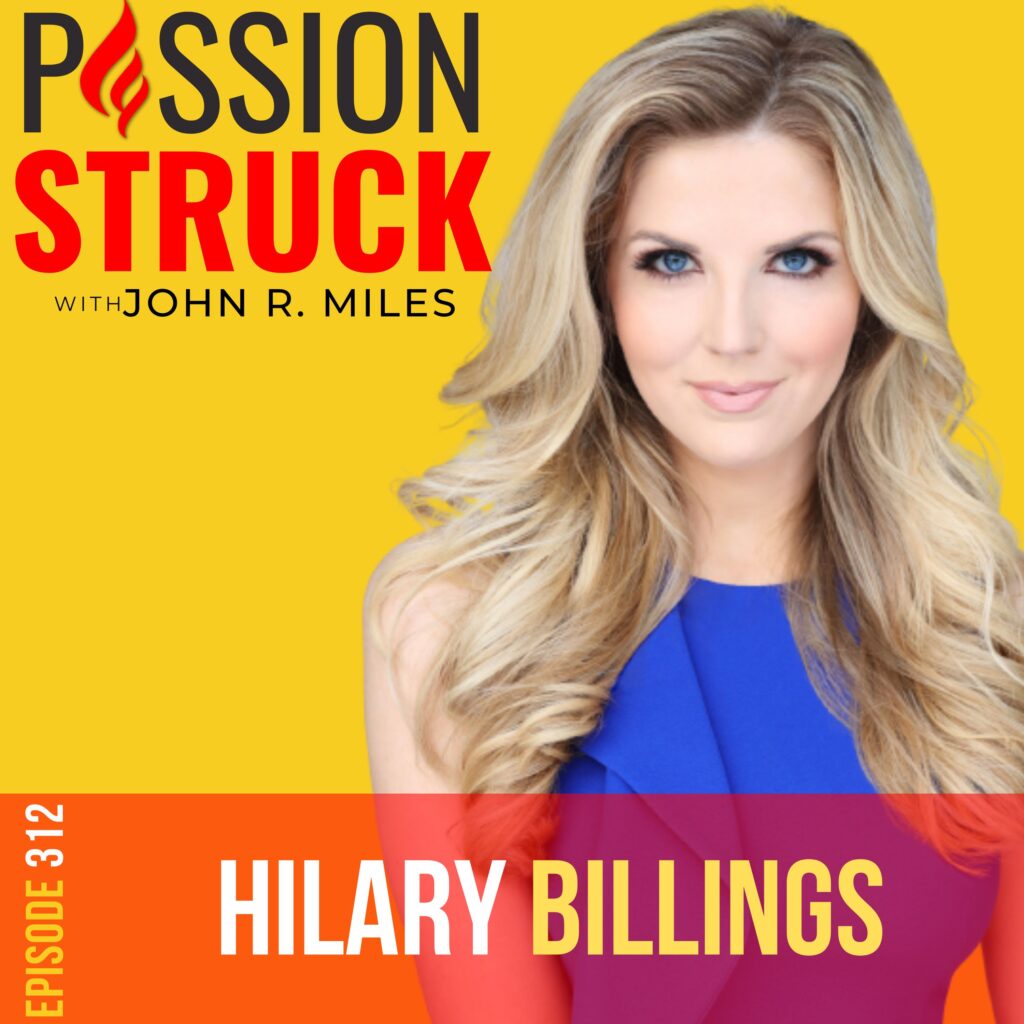 Hilary Billings is one of the world's leading experts on the Psychology of Attention. She is the Co-Founder and CEO of Attentioneers – an award-winning agency that helps entrepreneurs and personal brands drive reach and revenue through short-form video strategy. Hilary Billings is a viral video creator and strategist, renowned for her rapid rise to 400k followers on TikTok in just 40 days. She collaborates directly with TikTok as a member of their Advisory Board.
With a background as a former Miss Nevada, journalist, on-camera host, and TV producer, Hilary has worked with prominent entrepreneurs, including billionaires, Victoria's Secret models, and New York Times best-selling authors. Her expertise has been featured in Entrepreneur, Huffington Post, and Thrive Global, and she has contributed to national media outlets such as USA Today, E! News, and Extra! Entertainment Television. Tune in to gain valuable insights from Hilary's remarkable journey and her profound understanding of personal branding and content creation.
Follow John R. Miles On The Socials
* Twitter: https://twitter.com/Milesjohnr
* Facebook: https://www.facebook.com/johnrmiles.c0m
* Medium: https://medium.com/@JohnRMiles​
* Instagram: https://www.instagram.com/john_r_miles
* LinkedIn: https://www.linkedin.com/in/milesjohn/
* Blog: https://johnrmiles.com/blog/
* Instagram: https://www.instagram.com/passion_struck_podcast/
* Gear: https://www.zazzle.com/store/passion_struck/
John R. Miles is globally recognized as an expert in intentional behavior change, leadership, personal mastery, and veteran advocacy. He founded and serves as CEO of PASSION STRUCK®. This media company boasts a significant social media following and tens of millions of annual views on its podcasts and YouTube channels. His podcast, Passion Struck with John R. Miles, sets records and has held the top spot among alternative health podcasts. Furthermore, John is the author of the upcoming book "Passion Struck," which is set to be published in early 2024.
Passion Struck aspires to speak to the humanity of people in a way that makes them want to better, live better, and impact the world.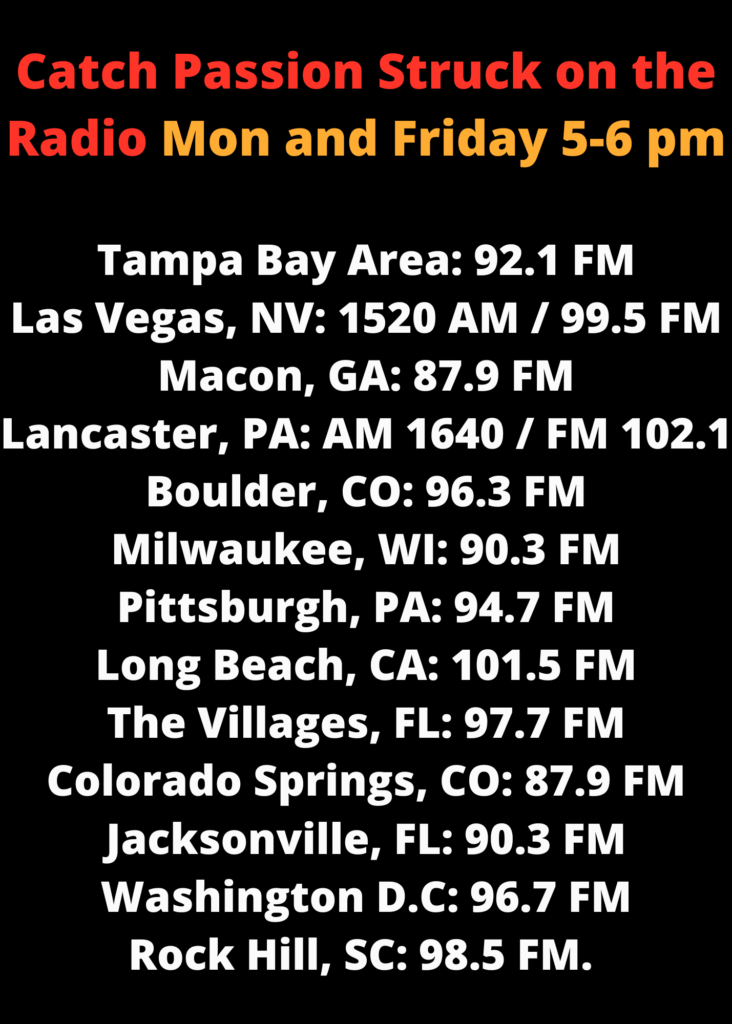 P.S.
Passion Struck is now on the AMFM247 broadcasting network every Monday and Friday from 5-6 PM.
Step 1: Go to TuneIn, Apple Music (or any other app, mobile or computer)
Step 2: Search for "AMFM247" Network
Passion Struck's mission is to unlock the power of intentionality for the benefit of us all. To create a world where we live better, be better, and impact the world through our unique and powerful content.