Have you ever wondered what power sounds like? In a world where voices are often judged and classified, one woman defied the odds and changed the narrative. Samara Bay, a voice coach and language specialist, shares her captivating journey of self-discovery and empowerment. From early childhood observations to losing her voice at 24, Samara's story takes an unexpected twist that will leave you on the edge of your seat. Samara is the author of the new book, Permission to Speak: How to Change What Power Sounds Like, Starting with You.
Join us as we delve into the nuances of communication, challenge unconscious voice biases, and explore the diverse and varied sounds of power. Get ready for a podcast that will inspire you to embrace your authentic voice and redefine what it means to be powerful. Stay tuned for this incredible story of resilience and transformation.
Brought to you by OneSkin. Get 15% off OneSkin with our code [PassionStruck] at https://www.oneskin.co/ #oneskinpod.
Want to learn the 12 philosophies that the most successful people use to create a limitless life? Pre-order John R. Miles's new book, Passion Struck, releasing on February 6, 2024.
Like this show? Please leave us a review here – even one sentence helps! Please post a screenshot of you listening on Instagram & tag us to thank you personally!
Hear the secrets and philosophy of the World's GREATEST high achievers every Tuesday and Thursday, and tune in each week for an inspirational Momentum Friday solo message.
Listen to the episode on Apple Podcasts, Spotify, Podcast Addict, Pocket Casts, Stitcher, Castbox, Google Podcasts, Listen Notes, Amazon Music, or on your favorite podcast platform. You can watch the interview on YouTube below.
Enjoy!
Embrace Your Authentic Voice and Redefine What Power Sounds Like with Samara Bay
Join John R. Miles as he sits down on the Passion Struck podcast with Samara Bay, a speech coach and dialect expert. This episode delves into the transformative power of embracing and reclaiming our voices. Samara sheds light on the biases and standards surrounding the idea of a powerful voice, emphasizing the importance of challenging these norms and finding our unique voices. From public speaking to personal relationships, our voices play a significant role in connecting with others and asserting ourselves.
By listening to this episode, you'll gain valuable insights and practical tips on expressing yourself confidently and communicating authentically. If you've ever felt hesitant or unsure about using your voice, this episode will empower you to step into your own power and embrace the true essence of who you are. Don't miss out on this enlightening conversation that will inspire you to reclaim and celebrate the power of your voice.
By listening to Samara and John, you will be able to:
Uncover innovative approaches to redefine power in public speaking.
Empower your voice through guidance on conquering vocal threats and self-shame.
Delve into the world of bias in voice and its influence on perspectives and authenticity.
Adopt expert methods to perfect accents, dialects, and character portrayal in acting.
Acquire tactics to boost confidence in public speaking, focusing on creating audience connection.
And much, much more!
Have any questions, comments, or stories you'd like to share? Drop us a line at

[email protected]

!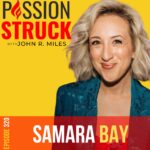 Please Scroll Down For Featured Resources
Thank You, Indeed, For Sponsoring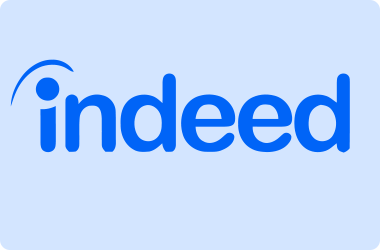 With Indeed, you can search for millions of jobs online to find the next step in your career. With tools for job search, resumes, company reviews, and more.
Head to https://www.indeed.com/passionstruck, where you can receive a $75 credit to attract, interview, and hire in one place.
Thank You, Hello Fresh, For Sponsoring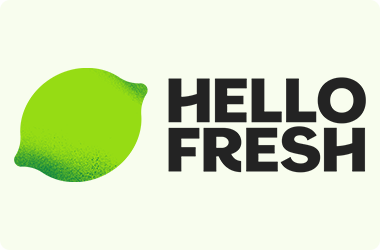 Hello Fresh provides delicious and wholesome meals with easy-to-follow recipes and fresh, high-quality ingredients. Use code passion 50 to get 50% off plus free shipping!
Thank You, Nom Nom, For Sponsoring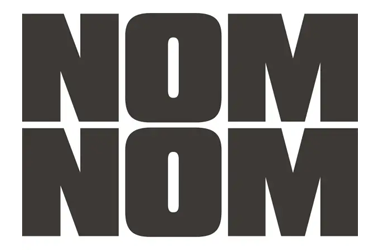 Nom Nom is healthy, fresh food for dogs formulated by top Board Certified Veterinary Nutritionists, prepped in their kitchens with free delivery to your door.
Get 50% off and unlock a two-week risk-free trial at https://trynom.com/passionstruck.
Thank You, Lifeforce, For Sponsoring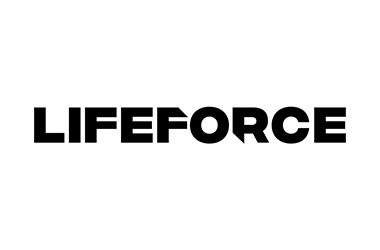 Join me and thousands of others who have transformed their lives through Lifeforce's proactive and personalized approach to healthcare. Visit MyLifeforce.com today to start your membership and receive an exclusive $200 off.
*Our Patreon Page: https://www.patreon.com/passionstruck.
Starter Packs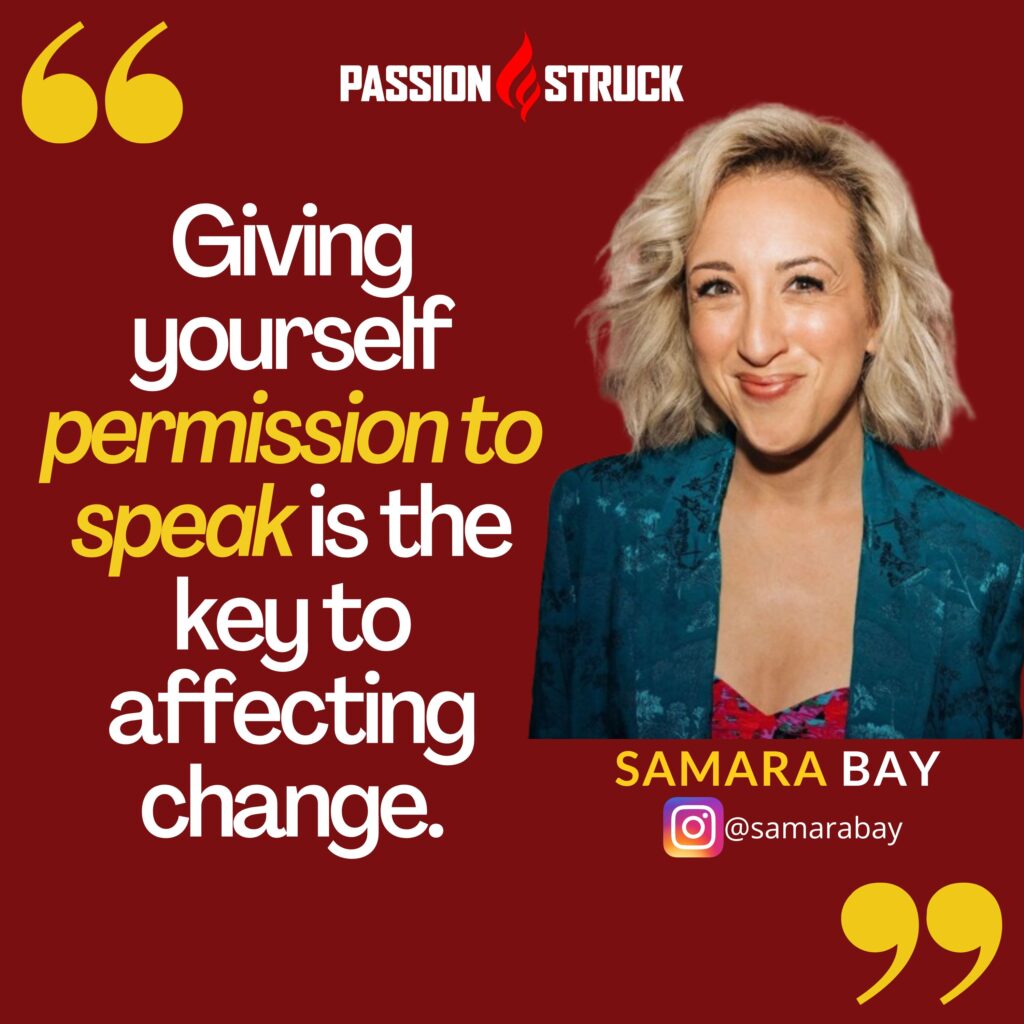 New to the show? These Starter Packs are collections of our most popular episodes grouped by topic, and we now have them also on Spotify. You can also browse starter packs for existing listeners to find your old favorites. Every week, John interviews everyday heroes from all walks of life. Learn how to subscribe to the show and never miss a new episode and topic.
Like this? Please subscribe, and join me on my new YouTube platform for peak performance, life coaching, and personal growth: https://www.youtube.com/c/JohnRMiles
More From My Conversation With Samara Bay
Samantha Bay, the effervescent voice coach, and language specialist, has a fascinating narrative drawn from a Hollywood movie's annals. As an early observer, she picked up the nuances of communication, the silent cues that told her when her caregivers would turn towards or away from her. She grew up absorbing people's many opinions about her voice, the casual comments that stuck with her like burrs on her coat. And then, she lost her own voice. At 24, Samara was forced to confront her own voice story, the habits she had unknowingly picked up to "fit in" or be taken seriously.
She began to understand that power didn't have one sound or pitch; it could be as diverse and varied as the people who wield it. She understood the biases that subtly influenced how we received and processed voices, and she knew she had to change the narrative – for herself, and for all those whose voices were being stifled by the world's unconscious voice bias.
Permission to Speak and Embracing Individuality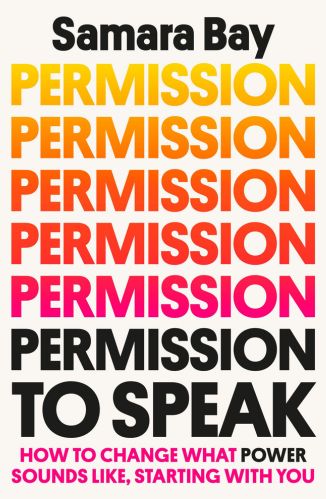 It's crucial to permit ourselves to express our thoughts, emotions, and ideas without shackling them under fear, judgment, or prejudices. By doing so, we honor our individuality, harness our uniqueness and empower ourselves. From her standpoint, Samara Bay emphasizes the importance of granting ourselves the liberty to speak and defying traditional voice stereotypes.
She shares snippets about her book, "Giving Yourself Permission to Speak: How to Change What Power Sounds Like, Starting with You," offering it as a confidence booster and a guide to discovering, shaping, and embracing personal voices. The author invites readers to rewrite their voice stories, dismantle power dynamics and elevate individuality.
The Power of Embracing Your Voice
Knowing how to use your voice effectively can profoundly impact your life. The voice isn't just a medium for communication, it's a tool that can influence others, convey confidence, and shape your personal brand. The power lies not in mimicking someone else's voice but in embracing and nurturing your unique voice despite societal biases or personal insecurities.
In the episode, Samara Bay talks about her personal journey of finding acceptance for her individual voice. She divulges how the struggle was not easy but inevitable and how embracing her uniqueness had a transformative impact on her life and career. As Samara puts it, the beauty and strength of a voice lie in its authenticity, regardless of societal norms or biases. It's about feeling neutral or even positive about your personal voice and expressing ideas confidently.
Say Thanks To Samara Bay
If you enjoyed this interview with Samara Bay, let her know by clicking on the link below and sending her a quick shout on Instagram:
Click here to show Samara Bay your thoughts about today's episode on Instagram!
Click here to let John R. Miles know about your number one takeaway from this episode!
And if you want us to answer your questions or you have a topic you would like John to discuss on one of our upcoming weekly Momentum Friday episodes, drop us a line at [email protected].
Resources From The Show With Samara Bay
Please note that some of the links on this page (books, movies, music, etc.) lead to affiliate programs for which The Passion Struck podcast receives compensation. It's just one of the ways we keep the lights on around here. Thank you so much for being so supportive!
Website: https://www.ladialectcoach.com/
LinkedIn: https://www.linkedin.com/in/samarabay/
Instagram: https://www.instagram.com/samarabay/
Check out Samara Bay's book, Permission to Speak: How to Change What Power Sounds Like on Amazon or your favorite book retailer.
Visit Samara Bay's website, samarabay.com, to learn more about her speech coach work and book a coaching session.
Listen to Samara Bay's interview on the Passion Struck podcast, episode 320, to hear more about her public speaking and voice empowerment insights.
Follow Samara Bay on social media (Instagram: @samarabay, Twitter: @samarabay) for tips and inspiration on finding your own powerful voice.
Explore the Alan Alda Center for Communicating Science's website (communicatingscience.stonybrook.edu) to learn more about their programs and resources for scientists and researchers.
Pre-order John R. Miles's book, Passion Struck, releasing on February 6, 2024.
Pre-order Kris Carr's latest book, I'm Not a Morning Person, releasing on September 19, 2023.
Listen to the special episode featuring Seth Godin and his new book, A Song of Significance.
Listen to the interview with Scott Simon about his book, Scare Your Soul.
Listen to Passion Struck's interviews with New York Times bestselling authors Gretchen Rubin and Seth Godin.
Check out Passion Struck's Episode Starter Packs on Spotify or Passion Struck starter packs to get started with the podcast.
My solo episode on how you unleash your creativity: https://passionstruck.com/unleash-your-creativity/
Want to catch my best interviews from 2022? Check out episode 233 on intentional greatness and episode 234 on intentional behavior change.
Watch my interview with Dr. Mark Hyman on how to defy aging: https://passionstruck.com/dr-mark-hyman-secrets-to-living-young-forever/
Catch my interview with Dr. Amy Shah on how you can control your food cravings: https://passionstruck.com/dr-amy-shah-you-can-control-your-food-cravings/
My solo episode on why micro choices matter: https://passionstruck.com/why-your-micro-choices-determine-your-life/
About Today's Guest, Samara Bay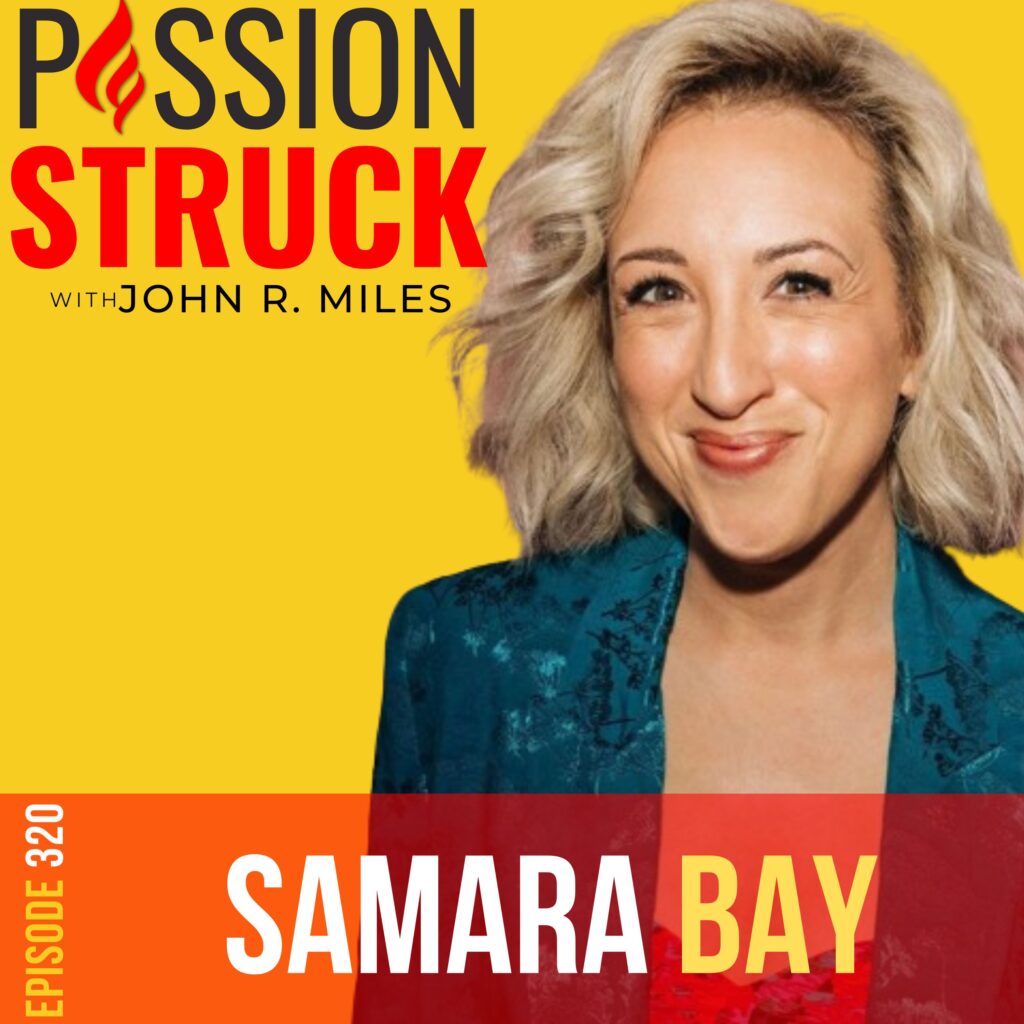 Samara Bay is a visionary speech coach who is determined to help individuals from all walks of life reclaim and embrace their authentic voices. Born and raised in a household where her father was a world-renowned astrophysicist, she developed an early fascination with communication patterns and the power of the spoken word. With her groundbreaking approach, she challenges the established paradigms of public speaking and advocates for a more personal, human-centered approach. Her clients range from Hollywood stars to business leaders, each of them benefitting from her ability to draw out their unique vocal strengths and use them to their advantage.
Follow John R. Miles On The Socials
* Twitter: https://twitter.com/Milesjohnr
* Facebook: https://www.facebook.com/johnrmiles.c0m
* Medium: https://medium.com/@JohnRMiles​
* Instagram: https://www.instagram.com/john_r_miles
* LinkedIn: https://www.linkedin.com/in/milesjohn/
* Blog: https://johnrmiles.com/blog/
* Instagram: https://www.instagram.com/passion_struck_podcast/
* Gear: https://www.zazzle.com/store/passion_struck/
John R. Miles is globally recognized as an expert in intentional behavior change, leadership, personal mastery, and veteran advocacy. He founded and serves as CEO of PASSION STRUCK®. This media company boasts a significant social media following and tens of millions of annual views on its podcasts and YouTube channels. His podcast, Passion Struck with John R. Miles, sets records and has held the top spot among alternative health podcasts. Furthermore, John is the author of the upcoming book "Passion Struck," which is set to be published in early 2024.
Passion Struck aspires to speak to the humanity of people in a way that makes them want to better, live better, and impact the world.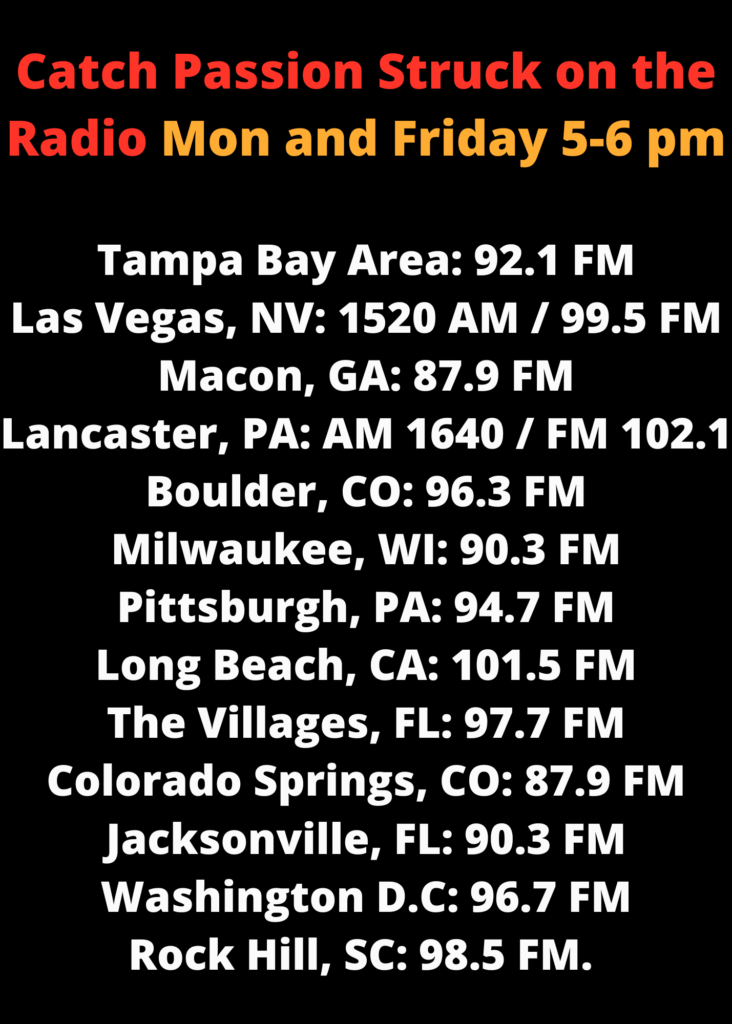 P.S.
Passion Struck is now on the AMFM247 broadcasting network every Monday and Friday from 5-6 PM.
Step 1: Go to TuneIn, Apple Music (or any other app, mobile or computer)
Step 2: Search for "AMFM247" Network
Passion Struck's mission is to unlock the power of intentionality for the benefit of us all. To create a world where we live better, be better, and impact the world through our unique and powerful content.