In a captivating episode of the Passion Struck podcast, Sally Jenkins, a renowned sportswriter, shares insights from her new book, "The Right Call." Through her research and observations, Jenkins unveils the shared characteristics of athletes and successful individuals. Inspired by her father's wisdom, she came to understand the unwavering dedication and relentless drive of champions.
Sally's exploration reveals that greatness is not inherent but a product of continuous improvement. By embracing small steps of progress and rejecting mediocrity, she empowers readers to take charge of their lives and pursue their aspirations. Sally's uplifting message reminds us that excellence is attainable for anyone willing to master their own agency.
Like this show? Please leave us a review here – even one sentence helps! Post a screenshot of you listening on Instagram & tag us to thank you personally!
Hear the secrets and philosophy of the World's GREATEST high achievers every Tuesday and Thursday, and tune in each week for an inspirational Momentum Friday solo message.
Listen to the episode on Apple Podcasts, Spotify, Podcast Addict, Pocket Casts, Stitcher, Castbox, Google Podcasts, Listen Notes, Amazon Music, or on your favorite podcast platform. You can watch the interview on YouTube below.
Enjoy!
Sally Jenkins Discusses Her New Book The Right Call
In this episode of Passion Struck, Sally Jenkins, a celebrated sports columnist, and author, joins John R. Miles to discuss how athletes can teach ordinary individuals to elevate their performance and achieve extraordinary results. Jenkins shares critical insights into the decision-making processes and successful practices of athletes and coaches. Her discussion centers on the importance of hard work, great habits, and being fully invested in one's chosen profession, offering valuable lessons about agency and the pursuit of success.
Jenkins's unique perspective on sports and its applications to everyday life in her book The Right Call makes it a must-read for people who want to excel in all areas of life. This episode is perfect for individuals seeking inspiration and guidance on how to improve their decision-making and learn from successful athletes and coaches.
By listening to Sally and John, you will be able to:
Discover how to utilize sports strategies for your daily routine.
Learn the significance of conscious choices for overall success.
Uncover the shared qualities among prosperous athletes and mentors.
Grasp techniques to thrive even during high-pressure situations.
Develop appreciation towards sportspersons and their societal impact.
And much, much more!
Have any questions, comments, or stories you'd like to share? Drop us a line at

[email protected]

!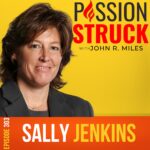 Please Scroll Down For Featured Resources
Thank You, Indeed, For Sponsoring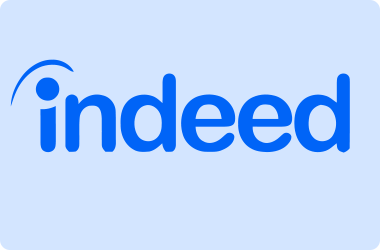 With Indeed, you can search for millions of jobs online to find the next step in your career. With tools for job search, resumes, company reviews, and more.
Head to https://www.indeed.com/passionstruck, where you can receive a $75 credit to attract, interview, and hire in one place.
Thank You, Hello Fresh, For Sponsoring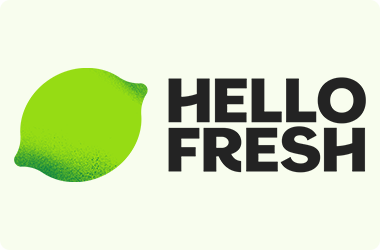 Hello Fresh provides delicious and wholesome meals with easy-to-follow recipes and fresh, high-quality ingredients. Use code passion16 to get 16 free meals plus free shipping!"
Thank You, Nom Nom, For Sponsoring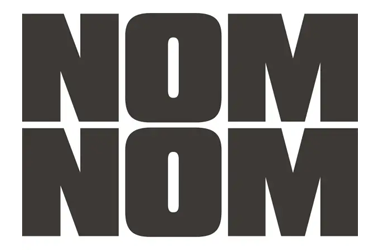 Nom Nom is healthy, fresh food for dogs formulated by top Board Certified Veterinary Nutritionists, prepped in their kitchens with free delivery to your door.
Get 50% off and unlock a two-week risk-free trial at https://trynow.com/passionstruck.
*Our Patreon Page: https://www.patreon.com/passionstruck.
Starter Packs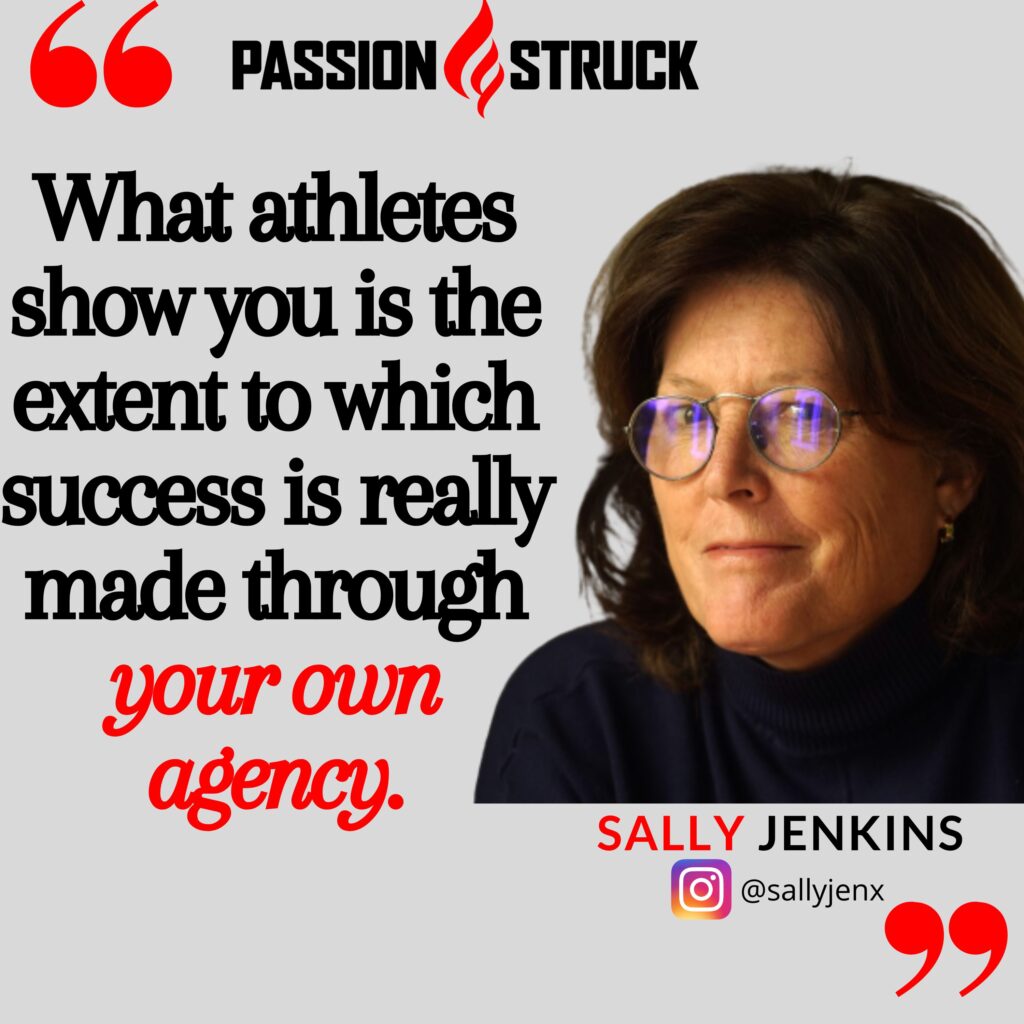 New to the show? These Starter Packs are collections of our most popular episodes grouped by topic, and we now have them also on Spotify. You can also browse starter packs for existing listeners to find your old favorites. Every week, John interviews everyday heroes from all walks of life. Learn how to subscribe to the show and never miss a new episode and topic.
Like this? Please subscribe, and join me on my new YouTube platform for peak performance, life coaching, and personal growth: https://www.youtube.com/c/JohnRMiles.
More From My Conversation With Sally Jenkins about How to Master Your Own Agency for Success
From observing champions like Peyton Manning and Steph Curry, Sally Jenkins learned that successful athletes work tirelessly to improve every aspect of their game. They focus on making incremental improvements, never settling for mediocrity or searching for shortcuts. Throughout her career as a sports journalist, Sally has continued to explore the decision-making processes used by athletes and coaches, seeking to understand the neurological processes behind their split-second choices.
The Seven Principles of Mastering Your Own Agency for Success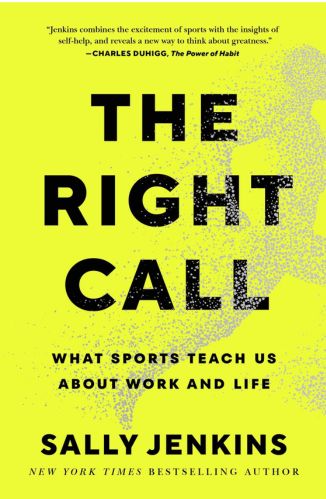 Success in sports and other areas of life can be achieved by adhering to a set of principles that help guide our actions and decisions. Sally Jenkins discusses seven such principles in her book, which are based on her interviews with extraordinary athletes and coaches. These principles include conditioning, practice, discipline, attitude, focusing on the process, making intentional decisions, and cultivating a positive outlook. By integrating these principles into our lives, we can elevate our performance and achieve remarkable results.
Throughout the podcast episode, Jenkins shares examples of athletes embodying these principles, such as Michael Phelps' intense conditioning regimen, Tom Brady's dedication to practice, and the positive outlook exhibited by Bill Belichick's teams. By studying the stories of these sports figures, we can gain valuable insights and inspiration to adopt similar values in our own lives, empowering ourselves to achieve extraordinary accomplishments.
Reinventing Yourself
Reinventing oneself is a powerful strategy for personal growth and development. By facing our weaknesses, learning from past mistakes, and adapting to new situations, we can overcome obstacles and emerge stronger than before. Adopting a mindset of constant self-improvement can lead to an extraordinary transformation in our lives. During the podcast, Sally Jenkins discusses stories of athletes and coaches who have successfully reinvented themselves, such as Andre Agassi.
Jenkins specifically highlights the story of Peyton Manning, who once led the league in interceptions. Under the guidance of coach Tony Dungy, Manning worked diligently on improving his decision-making and ultimately shifted his career trajectory towards becoming a Hall of Fame quarterback and Super Bowl champion. By learning from athletes like Manning, we can inspire ourselves to embrace change, confront our weaknesses, and strive for continuous growth in our own lives.
Say Thanks To Sally Jenkins
If you enjoyed this interview with Sally Jenkins, let her know by clicking on the link below and sending her a quick shout on Instagram:
Click here to show Sally Jenkins your thoughts about today's episode on Instagram
Click here to let John R. Miles know about your number one takeaway from this episode!
And if you want us to answer your questions or you have a topic you would like John to discuss on one of our upcoming weekly Momentum Friday episodes, drop us a line at [email protected].
Resources From The Show With Sally Jenkins
Please note that some of the links on this page (books, movies, music, etc.) lead to affiliate programs for which The Passion Struck podcast receives compensation. It's just one of the ways we keep the lights on around here. Thank you so much for being so supportive!
Instagram: https://www.instagram.com/sallyjenx/
Learn from Sally Jenkins' insights on decision-making and achieving greatness in work and life by reading The Right Call.
Emulate the habits of successful athletes like Peyton Manning and Tom Brady to improve your own performance.
Follow Sally Jenkins' work in sports journalism and read her New York Times bestselling books.
Listen to the special episode featuring Seth Godin and his new book, A Song of Significance.
Listen to the interview with Scott Simon about his book, Scare Your Soul.
Listen to Passion Struck's interviews with New York Times bestselling authors Gretchen Rubin and Seth Godin.
Check out Passion Struck's Episode Starter Packs on Spotify or Passion Struck starter packs to get started with the podcast.
My solo episode on how you unleash your creativity: https://passionstruck.com/unleash-your-creativity/
Want to catch my best interviews from 2022? Check out episode 233 on intentional greatness and episode 234 on intentional behavior change.
Watch my interview with Dr. Mark Hyman on how to defy aging: https://passionstruck.com/dr-mark-hyman-secrets-to-living-young-forever/
Catch my interview with Dr. Amy Shah on how you can control your food cravings: https://passionstruck.com/dr-amy-shah-you-can-control-your-food-cravings/
My solo episode on why micro choices matter: https://passionstruck.com/why-your-micro-choices-determine-your-life/
About Today's Guest, Sally Jenkins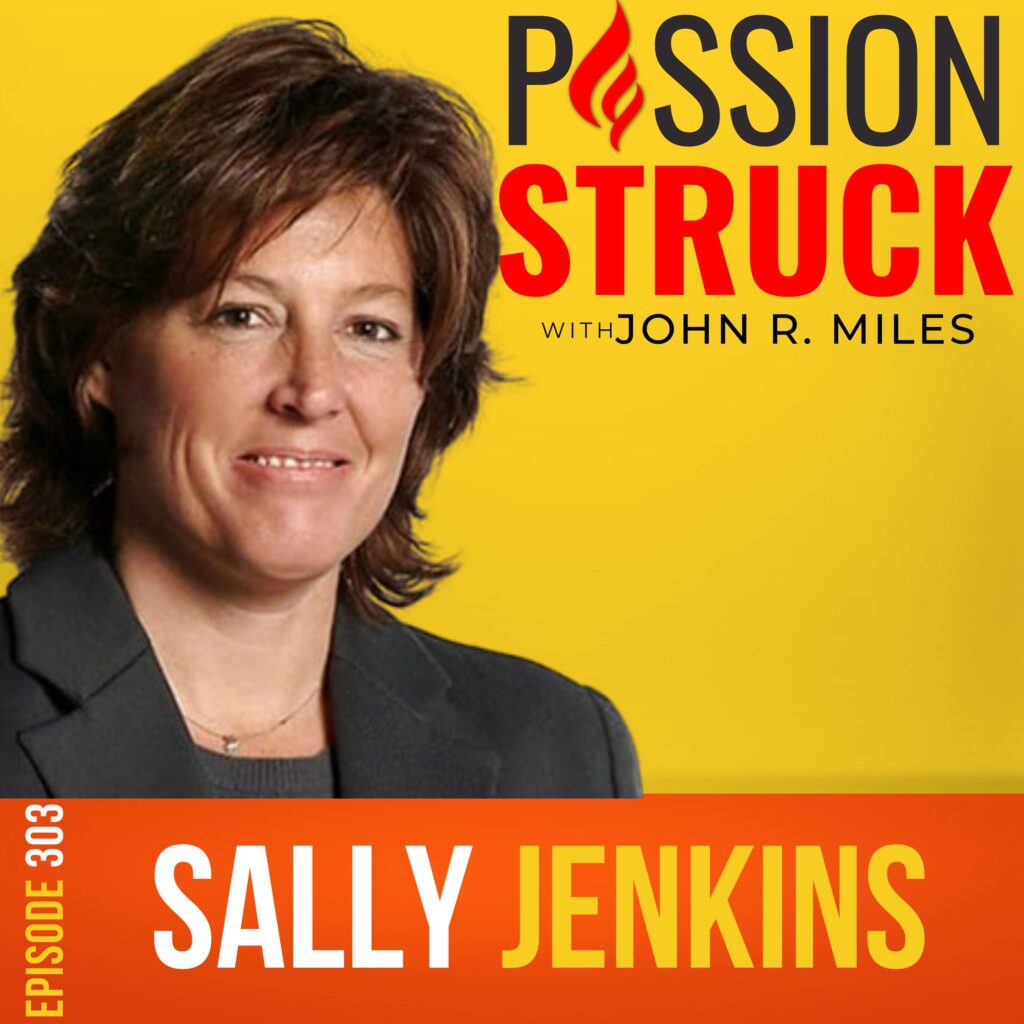 Sally Jenkins is an acclaimed sports journalist and New York Times bestselling author with more than two decades of experience as a columnist and feature writer. In her latest book, Sally shares insightful stories from some of the world's top athletes, uncovering the qualities that drive their extraordinary success. From Peyton Manning's meticulous study of failure to Steve Kerr's incredible resilience, Sally demonstrates how harnessing one's own agency can lead to remarkable results, both in sports and in everyday life.
Follow John R. Miles On The Socials
* Twitter: https://twitter.com/Milesjohnr
* Facebook: https://www.facebook.com/johnrmiles.c0m
* Medium: https://medium.com/@JohnRMiles​
* Instagram: https://www.instagram.com/john_r_miles
* LinkedIn: https://www.linkedin.com/in/milesjohn/
* Blog: https://johnrmiles.com/blog/
* Instagram: https://www.instagram.com/passion_struck_podcast/
* Gear: https://www.zazzle.com/store/passion_struck/
John R. Miles is globally recognized as an expert in intentional behavior change, leadership, personal mastery, and veteran advocacy. He founded and serves as CEO of PASSION STRUCK®. This media company boasts a significant social media following and tens of millions of annual views on its podcasts and YouTube channels. His podcast, Passion Struck with John R. Miles, sets records and has held the top spot among alternative health podcasts. Furthermore, John is the author of the upcoming book "Passion Struck," which is set to be published in early 2024.
Passion Struck aspires to speak to the humanity of people in a way that makes them want to better, live better, and impact the world.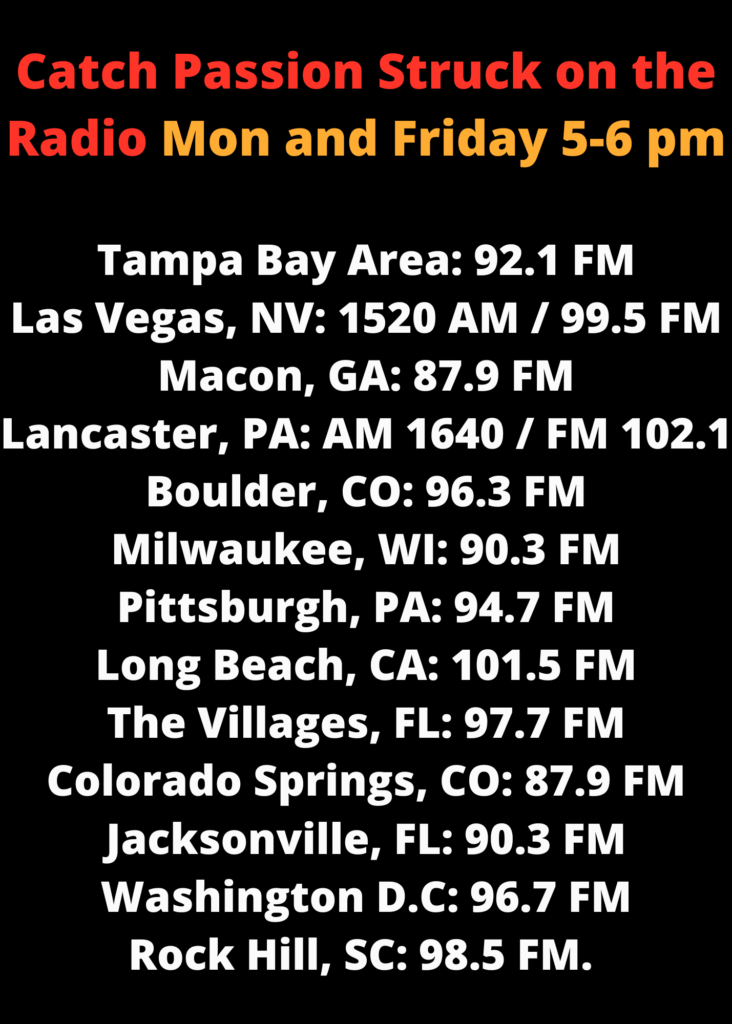 P.S.
Passion Struck is now on the AMFM247 broadcasting network every Monday and Friday from 5-6 PM.
Step 1: Go to TuneIn, Apple Music (or any other app, mobile or computer)
Step 2: Search for "AMFM247" Network
Passion Struck's mission is to unlock the power of intentionality for the benefit of us all. To create a world where we live better, be better, and impact the world through our unique and powerful content.
.