Joining me today is Kris Carr, a renowned speaker, wellness activist, and bestselling author whose life took an unforeseen turn when she faced a rare stage four cancer diagnosis at the age of 31. But the unexpected twist of her adoptive father's battle with pancreatic cancer ignited a profound journey of emotional growth and transformation. Kris's upcoming book, "I'm Not a Mourning Person," releasing on September 19, 2023, beautifully captures her experiences. Her remarkable story serves as a poignant reminder that unexpected twists can pave the way for remarkable opportunities for growth and healing.
Like this show? Please leave us a review here – even one sentence helps! Please post a screenshot of you listening on Instagram & tag us to thank you personally!
Hear the secrets and philosophy of the World's GREATEST high achievers every Tuesday and Thursday, and tune in each week for an inspirational Momentum Friday solo message.
Listen to the episode on Apple Podcasts, Spotify, Podcast Addict, Pocket Casts, Stitcher, Castbox, Google Podcasts, Listen Notes, Amazon Music, or on your favorite podcast platform. You can watch the interview on YouTube below.
Enjoy!
The Power of Emotions: Kris Carr Shares How to Find Strength in Life's Challenges
In this powerful episode of Passion Struck, Kris Carr delves into the importance of embracing vulnerability and harnessing the strength that lies within our emotions. Her personal journey serves as a poignant reminder that unexpected twists can unexpectedly pave the way for profound opportunities for growth and healing. Through her story, Kris Carr inspires readers to navigate the complexities of life with courage and resilience, encouraging them to see adversity not as a barrier but as a catalyst for personal evolution.
Having lived with a rare and incurable cancer for 20 years, Kris Carr knows all too well the importance of embracing vulnerability and emotions as a source of strength. When her adoptive father, who had been her rock through her cancer journey, was diagnosed with pancreatic cancer, Kris was forced to confront her own buried emotions and grief. This experience inspired her to write a book that tackles the often taboo subject of loss and emotional pain, using humor and personal anecdotes to guide readers through their own healing journeys.
By openly sharing her story and experiences, Kris has become a beacon of hope for those facing their own challenges and a powerful reminder of the importance of vulnerability and emotional growth.
By listening to Kris and John, you will be able to:
Unlock the potential of resilience and self-care for navigating life's hurdles.
Absorb the importance of emotional openness and vulnerability in personal development.
Realize the impact of self-love, healing, and boundary-setting in living fully.
Unravel the process of confronting trauma and identifying life's sense of purpose.
Recognize the need for mental well-being and find the right resources in difficult situations.
And much, much more!
Have any questions, comments, or stories you'd like to share? Drop us a line at

[email protected]

!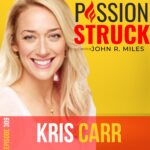 Please Scroll Down For Featured Resources
Thank You, Indeed, For Sponsoring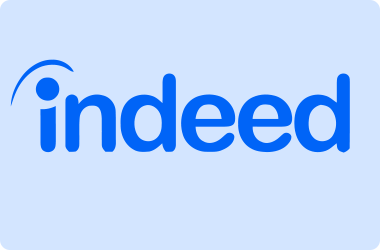 With Indeed, you can search for millions of jobs online to find the next step in your career. With tools for job search, resumes, company reviews, and more.
Head to https://www.indeed.com/passionstruck, where you can receive a $75 credit to attract, interview, and hire in one place.
Thank You, Hello Fresh, For Sponsoring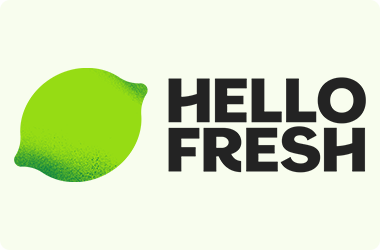 Hello Fresh provides delicious and wholesome meals with easy-to-follow recipes and fresh, high-quality ingredients. Use code passion16 to get 16 free meals plus free shipping!"
Thank You, Nom Nom, For Sponsoring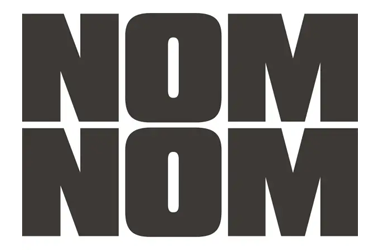 Nom Nom is healthy, fresh food for dogs formulated by top Board Certified Veterinary Nutritionists, prepped in their kitchens with free delivery to your door.
Get 50% off and unlock a two-week risk-free trial at https://trynom.com/passionstruck.
*Our Patreon Page: https://www.patreon.com/passionstruck.
Starter Packs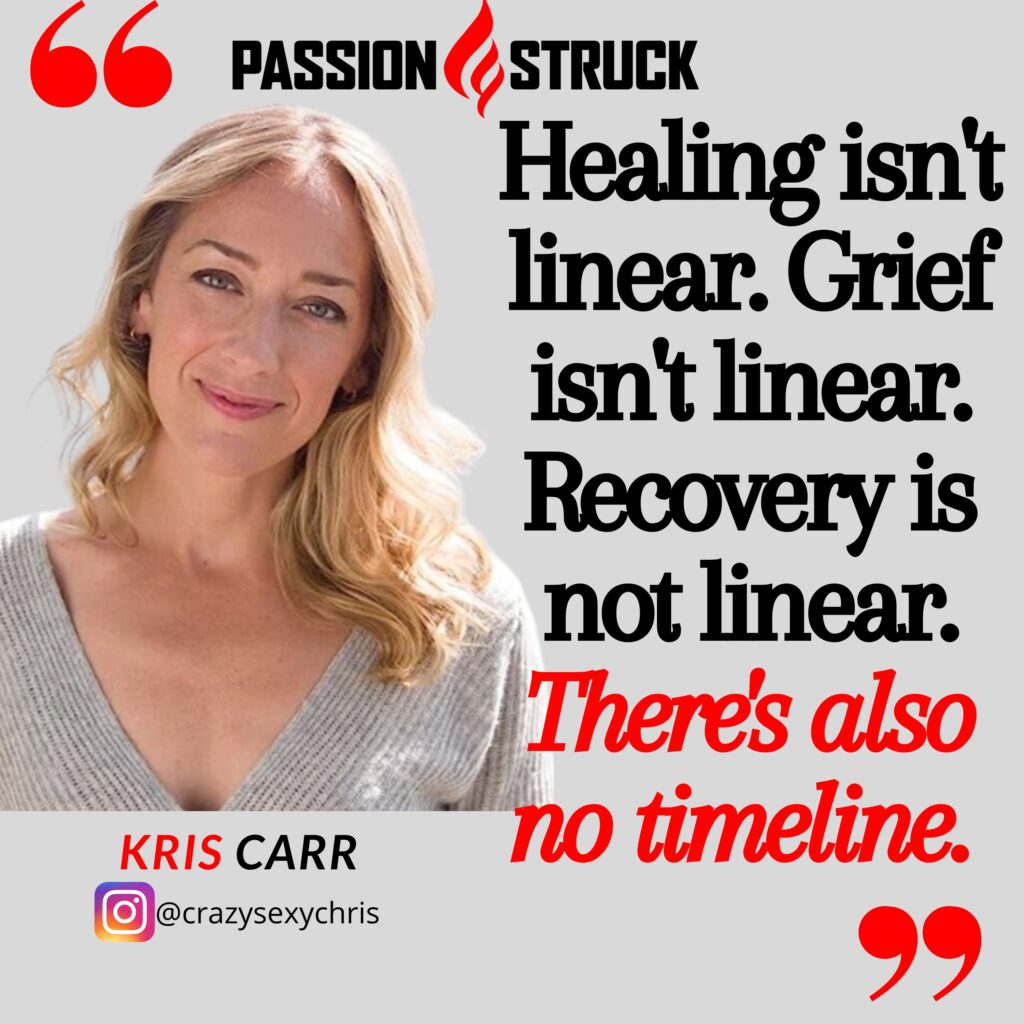 New to the show? These Starter Packs are collections of our most popular episodes grouped by topic, and we now have them also on Spotify. You can also browse starter packs for existing listeners to find your old favorites. Every week, John interviews everyday heroes from all walks of life. Learn how to subscribe to the show and never miss a new episode and topic.
Like this? Please subscribe, and join me on my new YouTube platform for peak performance, life coaching, and personal growth: https://www.youtube.com/c/JohnRMiles
More From My Conversation With Kris Carr About Her Book I'm Not a Mourning person
When Kris Carr was first diagnosed with a rare stage four cancer at the age of 31, she embarked on a difficult journey to take control of her health. As she learned to navigate the uncertainties of her diagnosis, Kris discovered that embracing her emotions and vulnerability was a source of strength. Throughout her 20-year battle with cancer, Kris has learned to live with the disease and dedicated her life to teaching others about the importance of wellness and self-care. In her new book, Kris explores the topic of grief and loss, using humor and her own personal experiences to help others navigate their own emotional healing process.
Increased resilience and self-care through embracing vulnerability
Embracing vulnerability can lead to increased resilience and improved self-care, as it allows individuals to confront and work through difficult emotions. Vulnerability is often seen as a weakness, but it can become a powerful tool for personal growth when embraced. By being open and honest about their feelings, individuals can better understand themselves and their emotional triggers, leading to better emotional regulation and healthier coping mechanisms.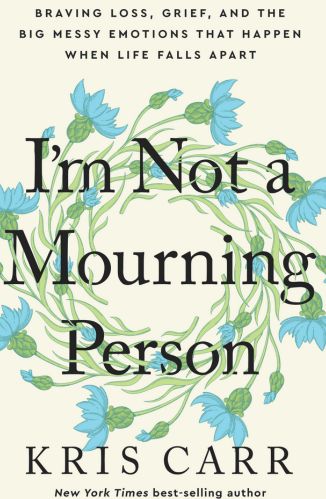 Kris Carr's cancer diagnosis profoundly impacted her life, ultimately leading her to embrace vulnerability as a source of strength. Instead of succumbing to fear and denial, she confronted her emotions head-on and sought support from others. This openness allowed her to tap into her inner resources, develop resilience, and prioritize self-care in the face of adversity. Her journey highlights vulnerability's transformative power when we face our emotions with compassion and courage.
Healing Isn't Linear: Navigating Life's Challenges with Resilience and Authenticity
Whether emotional or physical, healing is a complex process that doesn't follow a set path. It's essential to recognize that the journey toward healing is full of ups and downs and that being patient and kind to oneself during this time is crucial. Resilience and authenticity are vital in accepting the non-linear nature of healing and fostering personal growth.
In the podcast, Kris Carr explains how orbiting through the same themes and emotions throughout our lives helped her understand that healing, grief, and recovery are not linear processes. She stresses the importance of practicing self-love, defined as a commitment to compassion, curiosity, and kindness towards oneself.
By being honest about her emotional struggles, Carr became more resilient and better equipped to cope with challenges and setbacks, highlighting the power of authenticity in navigating life's difficulties.
Say Thanks To Kris Carr
If you enjoyed this interview with Kris Carr let her know by clicking on the link below and sending her a quick shout on Instagram:
Click here to show Kris Carr your thoughts about today's episode on Instagram
Click here to let John R. Miles know about your number one takeaway from this episode!
And if you want us to answer your questions or you have a topic you would like John to discuss on one of our upcoming weekly Momentum Friday episodes, drop us a line at [email protected].
Resources From The Show With Kris Carr
Please note that some of the links on this page (books, movies, music, etc.) lead to affiliate programs for which The Passion Struck podcast receives compensation. It's just one of the ways we keep the lights on around here. Thank you so much for being so supportive!
Website: https://kriscarr.com/
Instagram: https://www.instagram.com/crazysexykris/
Facebook: https://www.facebook.com/KrisCarr
Pre-order Kris Carr's latest book, I'm Not a Morning Person, releasing on September 19, 2023.
Explore Kris Carr's five pillars of wellness, which include being mindful, optimizing what you eat and drink, managing your thoughts, and resting and renewing. Stress reduction is the foundation of these pillars.
Practice a whole food, plant-based diet to nourish your body and support your health.
Remember that stress can have a major impact on your health and take steps to manage it.
Read Kris' other books Crazy Sexy Diet, Crazy Sexy Juice, Crazy Sexy Cancer Survivor
Listen to the special episode featuring Seth Godin and his new book, A Song of Significance.
Listen to the interview with Scott Simon about his book, Scare Your Soul.
Listen to Passion Struck's interviews with New York Times bestselling authors Gretchen Rubin and Seth Godin.
Check out Passion Struck's Episode Starter Packs on Spotify or Passion Struck starter packs to get started with the podcast.
My solo episode on how you unleash your creativity: https://passionstruck.com/unleash-your-creativity/
Want to catch my best interviews from 2022? Check out episode 233 on intentional greatness and episode 234 on intentional behavior change.
Watch my interview with Dr. Mark Hyman on how to defy aging: https://passionstruck.com/dr-mark-hyman-secrets-to-living-young-forever/
Catch my interview with Dr. Amy Shah on how you can control your food cravings: https://passionstruck.com/dr-amy-shah-you-can-control-your-food-cravings/
My solo episode on why micro choices matter: https://passionstruck.com/why-your-micro-choices-determine-your-life/
About Today's Guest, Kris Carr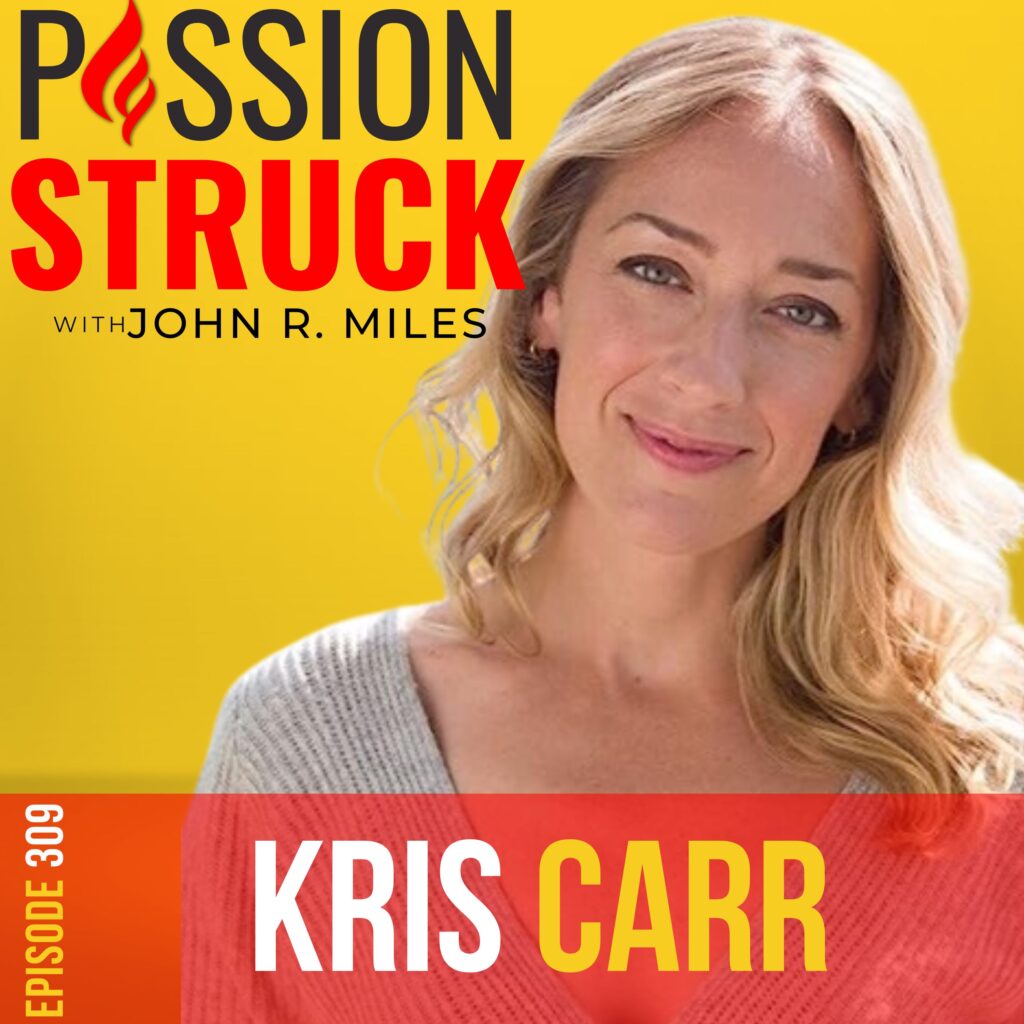 Kris Carr is a renowned speaker, wellness activist, and bestselling author whose inspirational journey battling a rare stage four cancer has touched the lives of millions worldwide. Through her incredible experiences, Kris discovered the power of embracing vulnerability and emotional growth as a source of strength. Her wholehearted approach to living, as well as her plant-based diet, and transformative lifestyle practices, has become a beacon of hope to countless individuals seeking a vibrant and fulfilling life.
Follow John R. Miles On The Socials
* Twitter: https://twitter.com/Milesjohnr
* Facebook: https://www.facebook.com/johnrmiles.c0m
* Medium: https://medium.com/@JohnRMiles​
* Instagram: https://www.instagram.com/john_r_miles
* LinkedIn: https://www.linkedin.com/in/milesjohn/
* Blog: https://johnrmiles.com/blog/
* Instagram: https://www.instagram.com/passion_struck_podcast/
* Gear: https://www.zazzle.com/store/passion_struck/
John R. Miles is globally recognized as an expert in intentional behavior change, leadership, personal mastery, and veteran advocacy. He founded and serves as CEO of PASSION STRUCK®. This media company boasts a significant social media following and tens of millions of annual views on its podcasts and YouTube channels. His podcast, Passion Struck with John R. Miles, sets records and has held the top spot among alternative health podcasts. Furthermore, John is the author of the upcoming book "Passion Struck," which is set to be published in early 2024.
Passion Struck aspires to speak to the humanity of people in a way that makes them want to better, live better, and impact the world.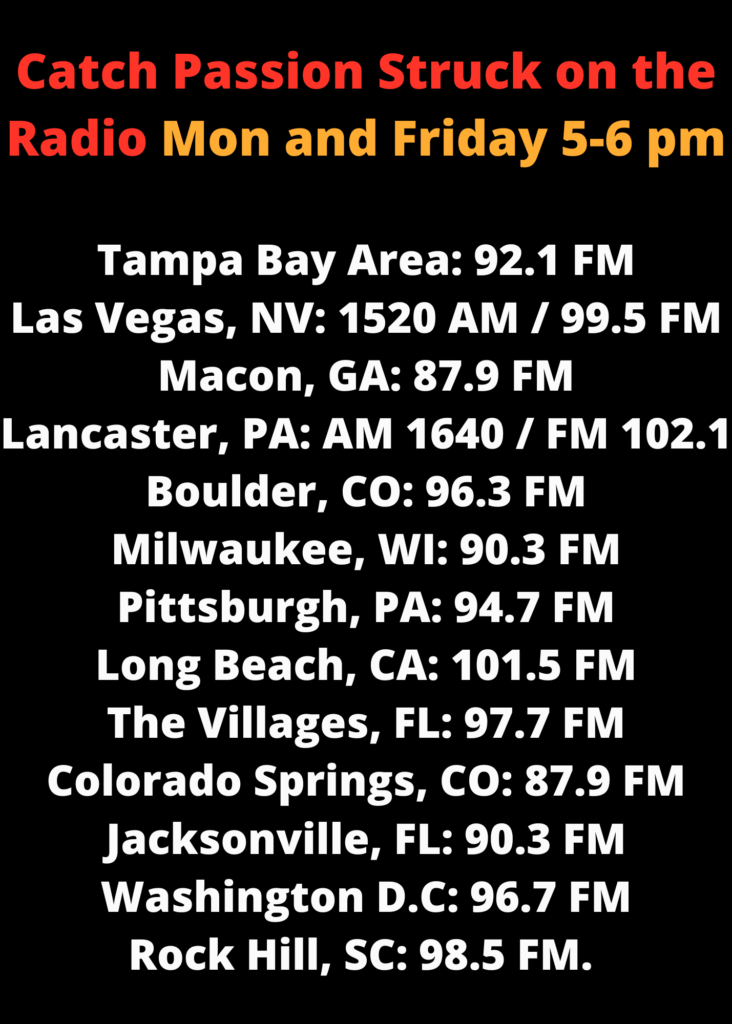 P.S.
Passion Struck is now on the AMFM247 broadcasting network every Monday and Friday from 5-6 PM.
Step 1: Go to TuneIn, Apple Music (or any other app, mobile or computer)
Step 2: Search for "AMFM247" Network
Passion Struck's mission is to unlock the power of intentionality for the benefit of us all. To create a world where we live better, be better, and impact the world through our unique and powerful content.