Dr. Hitendra Wadhwa, a professor at Columbia Business School and Founder of the Mentora Institute, joins host John R. Miles on the Passion Struck podcast to discuss the importance of inner work and personal development in achieving success. Hitendra is the author of the new book Inner Mastery, Outer Impact: How Your Five Core Energies Hold the Key to Success.
Want to learn the 12 philosophies that the most successful people use to create a limitless life? Pre-order John R. Miles's new book, Passion Struck, releasing on February 6, 2024.
Like this show? Please leave us a review here – even one sentence helps! Please post a screenshot of you listening on Instagram & tag us to thank you personally!
Hear the secrets and philosophy of the World's GREATEST high achievers every Tuesday and Thursday, and tune in each week for an inspirational Momentum Friday solo message.
Listen to the episode on Apple Podcasts, Spotify, Podcast Addict, Pocket Casts, Stitcher, Castbox, Google Podcasts, Listen Notes, Amazon Music, or on your favorite podcast platform. You can watch the interview on YouTube below.
Enjoy!
Bridging the Gap: Balancing Inner Core and Outer Success – Dr. Hitendra Wadhwa
Ready to unlock your full potential and achieve success in all areas of your life? In this episode, we have Dr. Hitendra Wadhwa, a renowned leadership coach, and author, who will guide you through the importance of inner work and personal development in achieving your goals. Drawing from his own experiences, Dr. Wadhwa will share how finding the hero within ourselves can inspire us to take action and embark on a beautiful growth journey. Understanding the connection between inner and outer success can cultivate greater self-awareness, resilience, and wisdom, leading to transformative leadership and personal success.
By listening to Hitendra and John, you will be able to:
Gain insights into how personal growth and self-reflection act as catalysts in achieving remarkable success.
Learn to tap into and foster your five vital energies for an enriched life.
Acknowledge the significance of staying true to your identity and introspection in shaping a prosperous future.
Master the art of self-acceptance and self-love to unveil your leadership potential.
Comprehend the merit in perseverance and transforming life's failures into growth opportunities.
And much, much more!
Have any questions, comments, or stories you'd like to share? Drop us a line at

[email protected]

!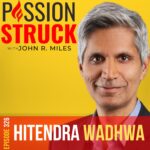 Please Scroll Down For Featured Resources
Thank You, Indeed, For Sponsoring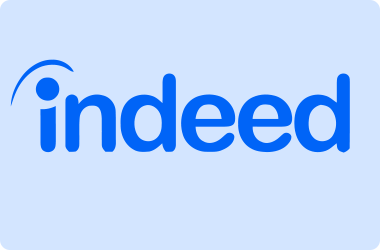 With Indeed, you can search for millions of jobs online to find the next step in your career. With tools for job search, resumes, company reviews, and more.
Head to https://www.indeed.com/passionstruck, where you can receive a $75 credit to attract, interview, and hire in one place.
Thank You, Netsuite by Oracle, For Sponsoring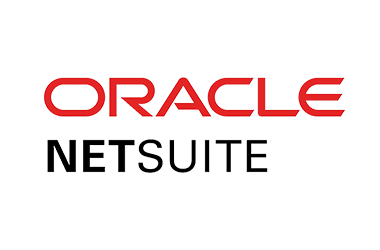 NetSuite is the leading integrated cloud business software suite, including business accounting, ERP, CRM, and e-commerce software. Visit netsuite.com/passionstruck to defer payments of a FULL NetSuite implementation for six whole months.
*Our Patreon Page: https://www.patreon.com/passionstruck.
Starter Packs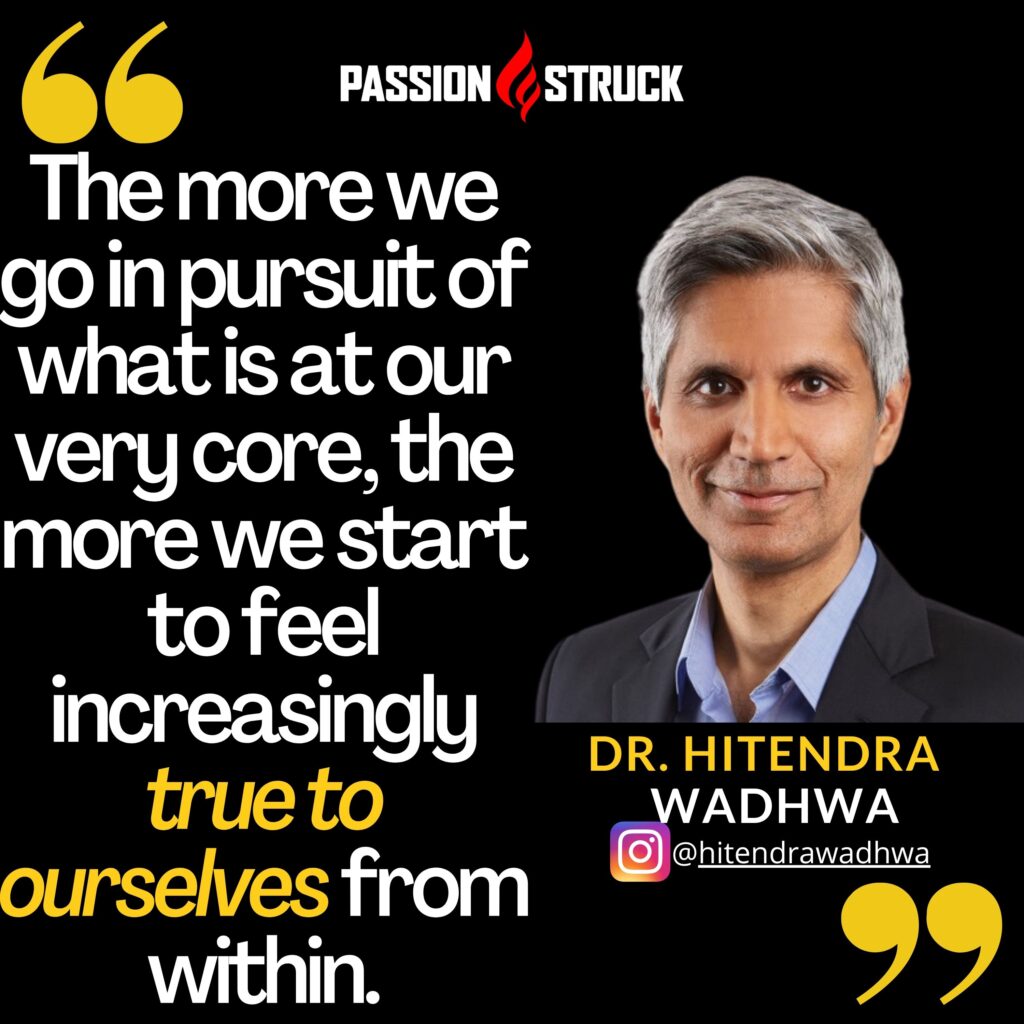 New to the show? These Starter Packs are collections of our most popular episodes grouped by topic, and we now have them also on Spotify. You can also browse starter packs for existing listeners to find your old favorites. Every week, John interviews everyday heroes from all walks of life. Learn how to subscribe to the show and never miss a new episode and topic.
Like this? Please subscribe, and join me on my new YouTube platform for peak performance, life coaching, and personal growth: https://www.youtube.com/c/JohnRMiles
More From My Conversation With Hitendra Wadhwa
Hitendra Wadhwa's first taste of rejection came when he was declined after his first interview with Booz & Co. This setback, however, was a catalyst in molding his professional journey. It propelled him to prepare harder, laying the groundwork for his eventual success. His years at McKinsey were grueling yet valuable, forcing him to reframe his mindset and approach to problem-solving. He drew parallels between mathematics and life, applying precision of thinking to both quantitative and qualitative data. This journey wasn't easy, but it armed him with invaluable insights that he carries today.
Now, as an academic, he's helping others navigate their professional journeys, integrating timeless truths, scientific research, and lived stories into his teachings. His classes at Columbia Business School might have started as a small sliver of interest among the MBA crowd, but they've become an integral part of the curriculum over time.
How can the concept of the five core energies help in personal growth?
In pursuing personal growth and success, many of us find ourselves adrift, yearning for a sense of purpose and fulfillment. The journey can be overwhelming without a clear roadmap to guide us. Thankfully, Dr. Wadhwa offers a transformative concept – the five core energies – purpose, wisdom, growth, love, and self-realization, that can serve as our compass on this voyage of self-evolution.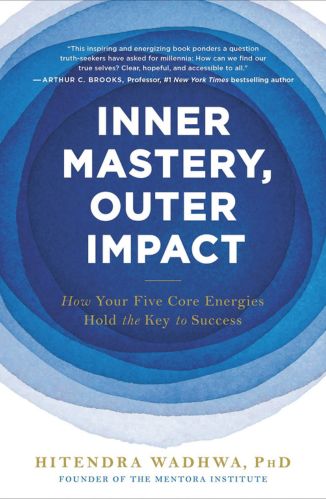 During our captivating interview, Dr. Wadhwa shared his profound insights on these energies, emphasizing that they are tangible forces within us, not abstract notions. When we fully harness these energies, he witnessed remarkable transformations in individuals' personal and professional lives, including executives and students at Columbia Business School.
Unveiling the depths of these energies delves beyond mere goal-setting, as it touches our conscious and subconscious mind, revealing our true, authentic selves. The energy of love fosters empathy and compassion, paving the way for meaningful connections. Purpose ignites our actions, propelling us towards tasks that resonate with our core. The key lies in harmonizing these energies, creating beautiful synchrony between our internal and external worlds.
Dr. Wadhwa's message resounds with authenticity, reminding us to align our actions with our core essence. When we master the five core energies, personal growth transcends mere self-improvement; it becomes a profound journey of understanding and embracing our true selves. This newfound harmony enriches our lives and leaves a lasting impact on the world around us.
Say Thanks To Hitendra Wadhwa
If you enjoyed this interview with Hitendra Wadhwa, let him know by clicking on the link below and sending him a quick shout on Instagram:
Click here to show Hitendra Wadhwa your thoughts about today's episode on Instagram!
Click here to let John R. Miles know about your number one takeaway from this episode!
And if you want us to answer your questions or you have a topic you would like John to discuss on one of our upcoming weekly Momentum Friday episodes, drop us a line at [email protected].
Resources From The Show With Hitendra Wadhwa
Please note that some of the links on this page (books, movies, music, etc.) lead to affiliate programs for which The Passion Struck podcast receives compensation. It's just one of the ways we keep the lights on around here. Thank you so much for being so supportive!
Website: https://www.hitendra.com/
Twitter: https://twitter.com/HitendraWadhwa
Instagram: https://www.instagram.com/HitendraWadhwa/
Purchase and read Hitendra Wadhwa's book Inner Mastery, Outer Impact: How Your Five Core Energies Hold the Key to Success
Enroll in Hitendra Wadhwa's Personal Leadership and Success course at Columbia's Business School
Explore the Mentora Institute, founded by Hitendra Wadhwa, for coaching and transformational programs
Incorporate inner work into your daily routine by practicing silence and solitude
Cultivate self-love and acceptance as key steps to achieve enlightenment and apply them to leadership
Tap into your inner core and unlock your true potential by understanding and developing your five core energies: purpose, wisdom, growth, love, and self-realization
Learn about authenticity, leadership, and unlocking human potential from Hitendra Wadhwa's invaluable insights
Create the conditions for both inner and outer success by fostering a harmonious alignment between the two
Explore the significance of inner work and how to incorporate it into your life for personal and leadership success
Gain knowledge on finding answers to challenging questions and applying them to your journey of creating an intentional life.
Pre-order John R. Miles's book, Passion Struck, releasing on February 6, 2024.
Pre-order Kris Carr's latest book, I'm Not a Morning Person, releasing on September 19, 2023.
Listen to the special episode featuring Seth Godin and his new book, A Song of Significance.
Listen to the interview with Scott Simon about his book, Scare Your Soul.
Listen to Passion Struck's interviews with New York Times bestselling authors Gretchen Rubin and Seth Godin.
Check out Passion Struck's Episode Starter Packs on Spotify or Passion Struck starter packs to get started with the podcast.
My solo episode on how you unleash your creativity: https://passionstruck.com/unleash-your-creativity/
Want to catch my best interviews from 2022? Check out episode 233 on intentional greatness and episode 234 on intentional behavior change.
Watch my interview with Dr. Mark Hyman on how to defy aging: https://passionstruck.com/dr-mark-hyman-secrets-to-living-young-forever/
Catch my interview with Dr. Amy Shah on how you can control your food cravings: https://passionstruck.com/dr-amy-shah-you-can-control-your-food-cravings/
My solo episode on why micro choices matter: https://passionstruck.com/why-your-micro-choices-determine-your-life/
About Today's Guest, Hitendra Wadwa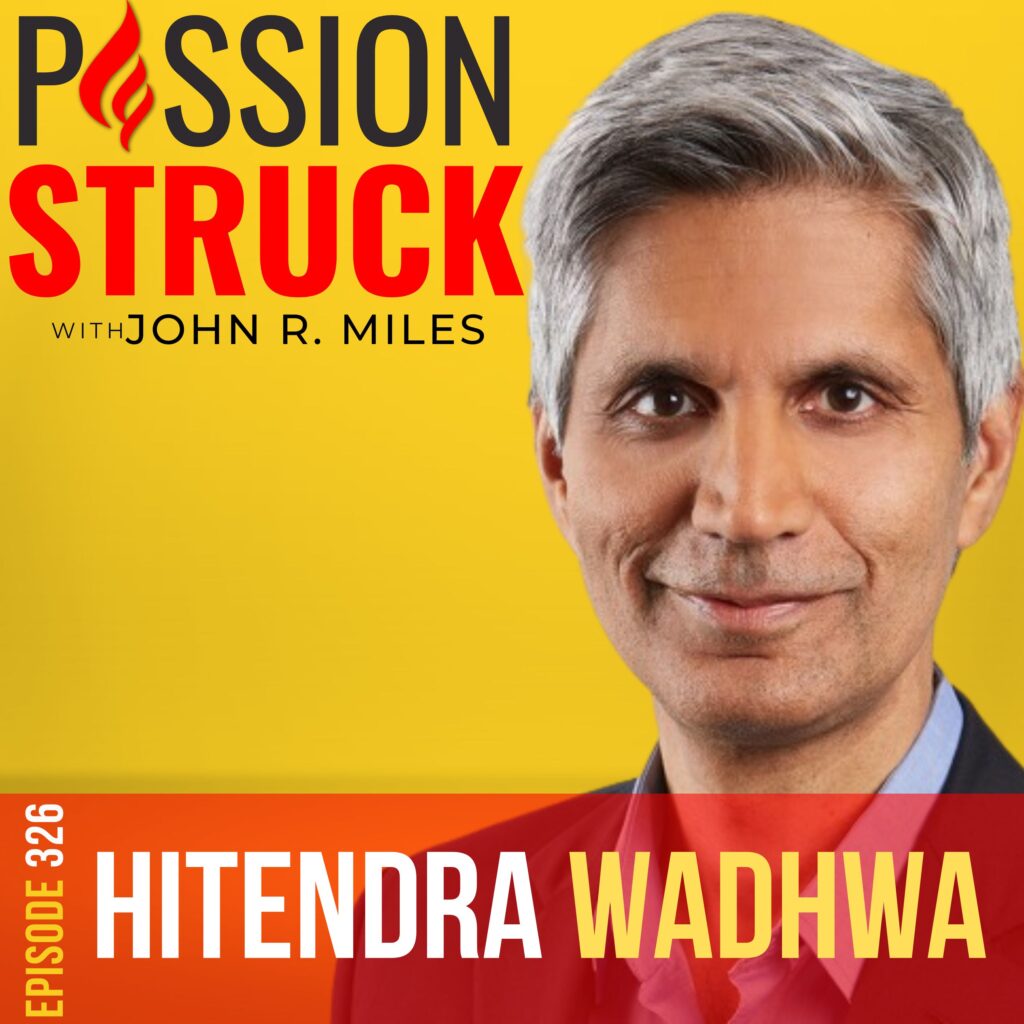 Meet Hitendra Wadhwa, a passionate explorer on a quest to unveil, systematize, and share the laws of success in life and leadership. Armed with an MBA and Ph.D. from MIT's esteemed Sloan School of Management, and fueled by a lifelong fascination with the world's mystic traditions, Wadhwa brings the unwavering rigor of a mathematician and the insatiable curiosity of a truth-seeker to grapple with some of today's most profound questions about authenticity, success, leadership, and human potential.
In his captivating book, "Inner Mastery, Outer Impact: How Your Five Core Energies Hold the Key to Success," published by Hachette Book Group in 2022, Wadhwa has skillfully distilled many of these life-transforming principles.
Beyond the pages of his book, Wadhwa serves as an Adjunct Professor at the prestigious Columbia Business School and stands as the visionary Founder of the Mentora Institute. Through these esteemed roles, he has expertly coached numerous Fortune 100 C-suite executives, while imparting wisdom to over ten thousand MBAs, executives, doctors, lawyers, social activists, and educators. Notably, his class on Personal Leadership & Success at Columbia has garnered unwavering popularity over the years, earning him well-deserved accolades like the Dean's Award for Teaching Excellence and the Executive-MBA Commitment to Excellence Award.
Follow John R. Miles On The Socials
* Twitter: https://twitter.com/Milesjohnr
* Facebook: https://www.facebook.com/johnrmiles.c0m
* Medium: https://medium.com/@JohnRMiles​
* Instagram: https://www.instagram.com/john_r_miles
* LinkedIn: https://www.linkedin.com/in/milesjohn/
* Blog: https://johnrmiles.com/blog/
* Instagram: https://www.instagram.com/passion_struck_podcast/
* Gear: https://www.zazzle.com/store/passion_struck/
John R. Miles is globally recognized as an expert in intentional behavior change, leadership, personal mastery, and veteran advocacy. He founded and serves as CEO of PASSION STRUCK®. This media company boasts a significant social media following and tens of millions of annual views on its podcasts and YouTube channels. His podcast, Passion Struck with John R. Miles, sets records and has held the top spot among alternative health podcasts. Furthermore, John is the author of the upcoming book "Passion Struck," which is set to be published in early 2024.
Passion Struck aspires to speak to the humanity of people in a way that makes them want to better, live better, and impact the world.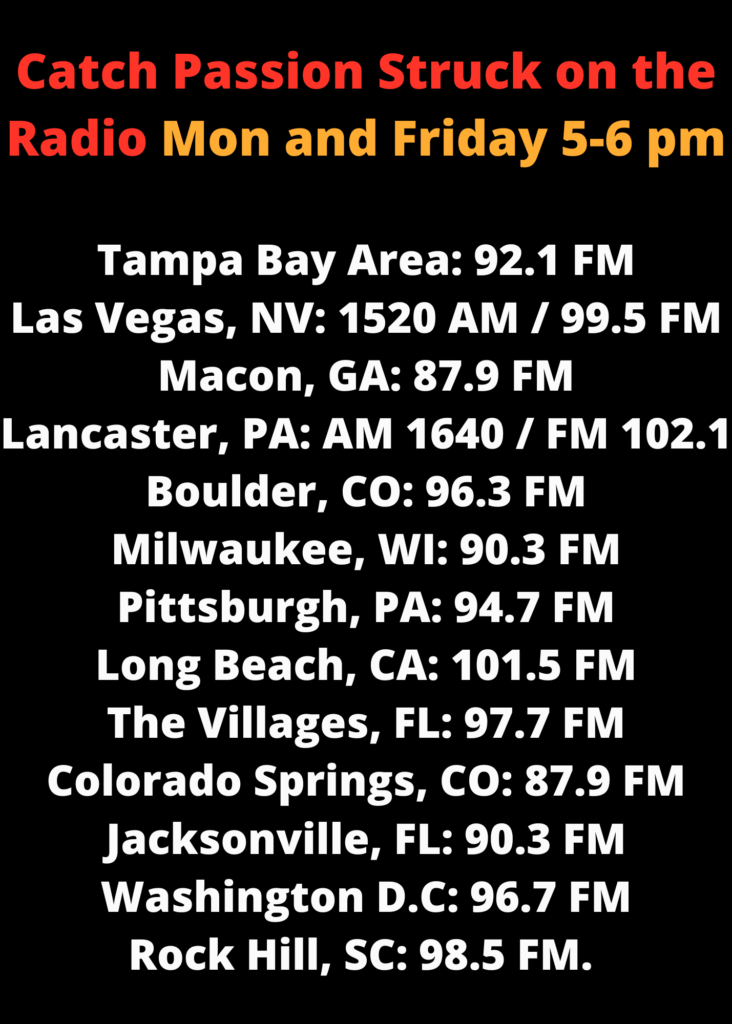 P.S.
Passion Struck is now on the AMFM247 broadcasting network every Monday and Friday from 5-6 PM.
Step 1: Go to TuneIn, Apple Music (or any other app, mobile or computer)
Step 2: Search for "AMFM247" Network
Passion Struck's mission is to unlock the power of intentionality for the benefit of us all. To create a world where we live better, be better, and impact the world through our unique and powerful content.