In a world where our future selves are often neglected, UCLA Anderson School of Management professor Hal Hershfield confronts the chasm between the present and the untapped potential of our future. Prepare to challenge the status quo, redefine your relationship with time, and forge a path that leads you closer to the resplendent reality you envision for yourself. The time has come to bridge the gap between who we are and who we strive to be. Hershfield is the author of the new book, Your Future Self: How to Make Tomorrow Better Today.
Like this show? Please leave us a review here – even one sentence helps! Post a screenshot of you listening on Instagram & tag us to thank you personally!
Hear the secrets and philosophy of the World's GREATEST high achievers every Tuesday and Thursday, and tune in each week for an inspirational Momentum Friday solo message.
Listen to the episode on Apple Podcasts, Spotify, Podcast Addict, Pocket Casts, Stitcher, Castbox, Google Podcasts, Listen Notes, Amazon Music, or on your favorite podcast platform. You can watch the interview on YouTube below.
Enjoy!
Embrace Your Future Self with Hal Hershfield
Prepare to be captivated as the Passion Struck podcast unfolds its most riveting episode yet. Join host John R. Miles as he embarks on an enlightening conversation with the brilliant Hal Hershfield. Together, they unravel the profound significance of forging a deep connection with our future selves.
In this spellbinding episode, Hershfield unveils his groundbreaking research that illuminates the transformative power of nurturing a robust relationship with the versions of ourselves yet to come. Brace yourself for insights that transcend time as he unravels the profound impact of this connection on vital aspects of our lives.
Unveiling a tapestry of knowledge, Hershfield shines a light on our future selves' pivotal role in shaping our destinies. Prepare to be astonished as he uncovers the awe-inspiring correlation between this profound connection and our ability to make ethically sound decisions, maintain consistent exercise routines, and cultivate sound financial planning practices.
But beware, as Hershfield exposes the common pitfalls that ensnare us when contemplating our future selves. He exposes the fallacy of projecting our current feelings onto these magnificent beings we aspire to become, urging us to delve deeper, beyond the superficial, and embrace the boundless potential that lies within us.
Join us on this extraordinary journey as we unlock the secrets to unlocking our future selves' true power. Brace yourself for a paradigm-shifting conversation that will challenge your perspective and empower you to forge an unbreakable bond with the incredible person you are destined to become. The Passion Struck podcast proudly presents an episode that will ignite your soul and transform how you envision your future.
By listening to Hal and John, you will be able to:
Understand the crucial role of building a bond with your future self.
Learn powerful techniques to make sacrifices feel easier and more valuable.
Uncover the potential of virtual reality in bringing your future self to life.
Develop a meaningful sense of purpose to picture your future self more vividly.
Delve into the importance of looking beyond yourself to forge a meaningful legacy.
And much, much more!
Have any questions, comments, or stories you'd like to share? Drop us a line at

[email protected]

!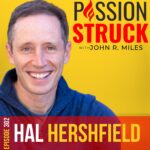 Please Scroll Down For Featured Resources
Thank You, Indeed, For Sponsoring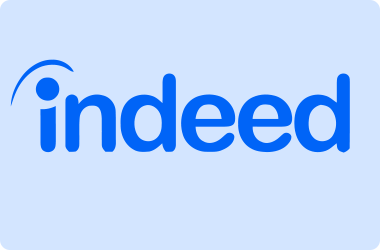 With Indeed, you can search for millions of jobs online to find the next step in your career. With tools for job search, resumes, company reviews, and more.
Head to https://www.indeed.com/passionstruck, where you can receive a $75 credit to attract, interview, and hire in one place.
Thank You, Hello Fresh, For Sponsoring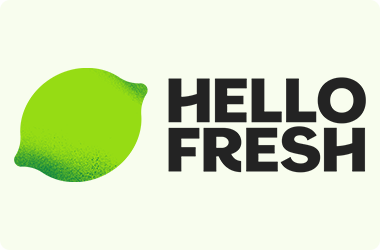 Hello Fresh provides delicious and wholesome meals with easy-to-follow recipes and fresh, high-quality ingredients. Use code passion16 to get 16 free meals plus free shipping!"
Thank You, Nom Nom, For Sponsoring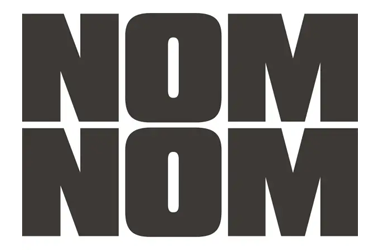 Nom Nom is healthy, fresh food for dogs formulated by top Board Certified Veterinary Nutritionists, prepped in their kitchens with free delivery to your door.
Get 50% off and unlock a two-week risk-free trial at https://trynow.com/passionstruck.
*Our Patreon Page: https://www.patreon.com/passionstruck.
Starter Packs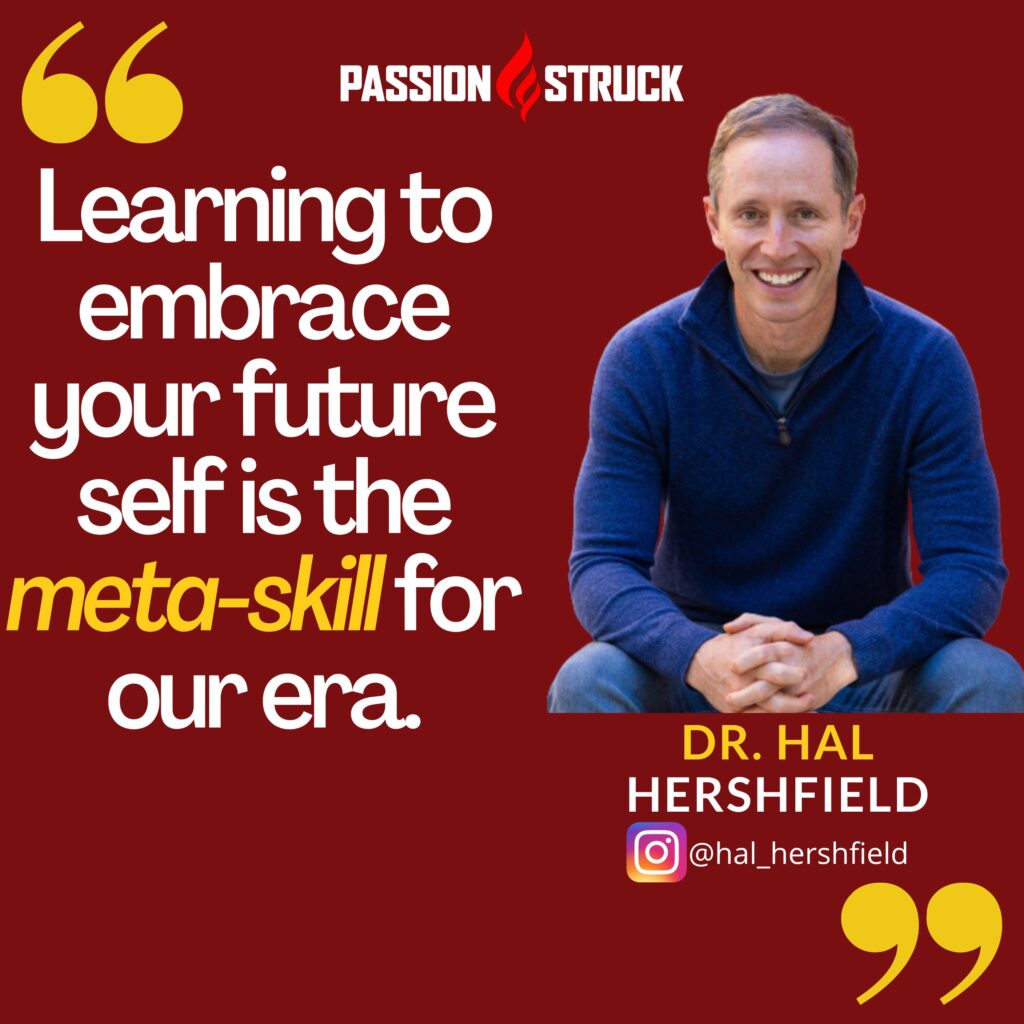 New to the show? These Starter Packs are collections of our most popular episodes grouped by topic, and we now have them also on Spotify. You can also browse starter packs for existing listeners to find your old favorites. Every week, John interviews everyday heroes from all walks of life. Learn how to subscribe to the show and never miss a new episode and topic.
Like this? Please subscribe, and join me on my new YouTube platform for peak performance, life coaching, and personal growth: https://www.youtube.com/c/JohnRMiles.
More From My Conversation With Hal Hershfield About How to Embrace Your Future Self
Growing up, Hal Hershfield always knew what he didn't want to be – a psychologist like his parents. However, fate took a twist when an unintended scheduling conflict in college landed him in an Intro Social Psychology course, sparking his passion for understanding how people make decisions. He became increasingly fascinated with the idea of connecting to one's future self and subsequently devoted his career to this topic. As life progressed, such focus seeped into his personal life, influencing how he spent quality time with his family, ensuring his future self would have no regrets.
Embracing Our Future Selves
In the podcast, Hal Hershfield encourages listeners to discover their authentic selves and the person they want to be. He emphasizes the significance of setting intentions and being present in our actions, as these steps will contribute to achieving our future goals. We can pave the way toward a more rewarding and successful life by considering our present choices and acknowledging how they impact our future.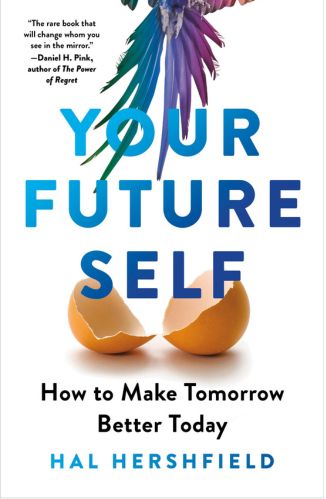 Embracing our authentic selves and forging our desired future go hand-in-hand. Our decisions reflect who we are in the present and where we want to be in the future. We can create a more fulfilling and purpose-driven life by identifying the core aspects of our desired future selves and taking intentional actions toward self-improvement.
The Science of Future Self
In this ever-evolving world, it is crucial for individuals to understand their ability to envision their future selves and the influence it can have on their present decisions. Cultivating a stronger connection with our future selves opens many possibilities, leading to better decision-making and more meaningfully shaping our life's direction. Our ability to see and relate to our future selves helps bridge the gap between our present choices and an ideal future. Hal Hershfield's research delves into the psychology behind envisioning our future selves and how it plays a significant role in everyday decision-making.
Discussing his book, "Your Future Self: How to Make Tomorrow Better Today," Hershfield emphasizes the need to explore where we want to be and recognize the importance of our actions today in shaping our future. Doing so can set the foundation for a more fulfilling life that aligns with our long-term goals.
Say Thanks To Hal Hershfield
If you enjoyed this interview with Gloria Mark, let him know by clicking on the link below and sending him a quick shout on Twitter:
Click here to show Hal Hershfield your thoughts about today's episode on Twitter
Click here to let John R. Miles know about your number one takeaway from this episode!
And if you want us to answer your questions or you have a topic you would like John to discuss on one of our upcoming weekly Momentum Friday episodes, drop us a line at [email protected].
Resources From The Show With Hal Hershfield
Please note that some of the links on this page (books, movies, music, etc.) lead to affiliate programs for which The Passion Struck podcast receives compensation. It's just one of the ways we keep the lights on around here. Thank you so much for being so supportive!
Visit Hal Hershfield's website to learn more about his work and upcoming events.
Twitter: https://twitter.com/HalHershfield
Check out Hal Hershfield's brand new book, Your Future Self: How to Make Tomorrow Better Today, which delves into the science of future selves and offers actionable guidance on enhancing your present life and transforming your ideal future into reality.
Follow Hal Hershfield's research on future selves, which has been featured in outlets such as NPR, The New York Times, The Wall Street Journal, The Boston Globe, The Passion Struck, and The Atlantic.
Learn more about the Behavioral Change for Good initiative founded by Katy Milkman and Angela Duckworth, which gathers top researchers around
Listen to the special episode featuring Seth Godin and his new book, A Song of Significance.
Listen to the interview with Scott Simon about his book, Scare Your Soul.
Listen to Passion Struck's interviews with New York Times bestselling authors Gretchen Rubin and Seth Godin.
Check out Passion Struck's Episode Starter Packs on Spotify or Passion Struck starter packs to get started with the podcast.
My solo episode on how you unleash your creativity: https://passionstruck.com/unleash-your-creativity/
Want to catch my best interviews from 2022? Check out episode 233 on intentional greatness and episode 234 on intentional behavior change.
Watch my interview with Dr. Mark Hyman on how to defy aging: https://passionstruck.com/dr-mark-hyman-secrets-to-living-young-forever/
Catch my interview with Dr. Amy Shah on how you can control your food cravings: https://passionstruck.com/dr-amy-shah-you-can-control-your-food-cravings/
My solo episode on why micro choices matter: https://passionstruck.com/why-your-micro-choices-determine-your-life/
About Today's Guest, Hal Hershfield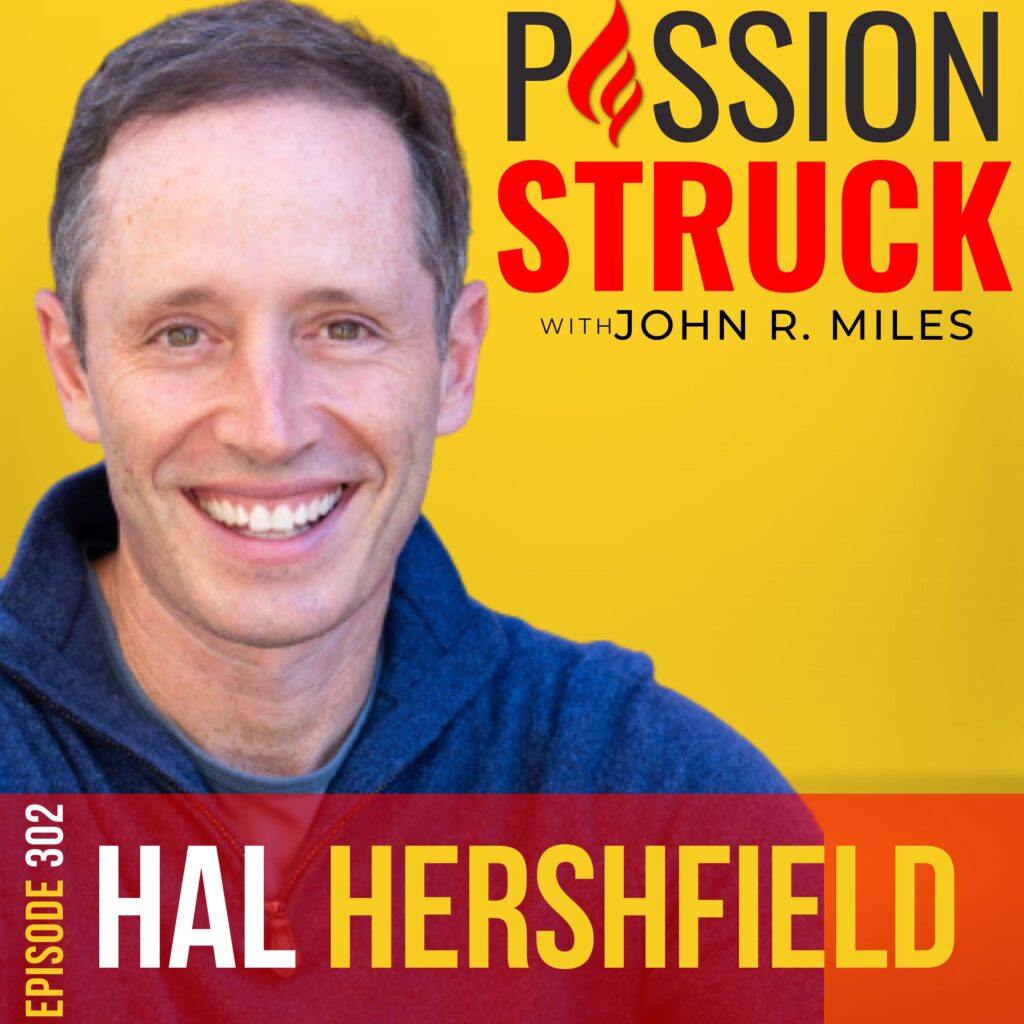 Meet Hal Hershfield, a renowned professor, psychologist, and expert in the field of marketing, behavioral decision-making, and future self. A respected faculty member at UCLA's Anderson School of Business, Hal has received numerous accolades for his outstanding teaching skills and innovative research. His groundbreaking work on future selves has attracted widespread attention, with features in esteemed outlets such as NPR, The New York Times, The Wall Street Journal, The Boston Globe, The Passion Struck, and The Atlantic. A master of understanding how people relate to their future selves and helping them improve those relationships, Hal's insights are invaluable to those seeking to make better decisions and connect with their future selves.
Follow John R. Miles On The Socials
* Twitter: https://twitter.com/Milesjohnr
* Facebook: https://www.facebook.com/johnrmiles.c0m
* Medium: https://medium.com/@JohnRMiles​
* Instagram: https://www.instagram.com/john_r_miles
* LinkedIn: https://www.linkedin.com/in/milesjohn/
* Blog: https://johnrmiles.com/blog/
* Instagram: https://www.instagram.com/passion_struck_podcast/
* Gear: https://www.zazzle.com/store/passion_struck/
John R. Miles is globally recognized as an expert in intentional behavior change, leadership, personal mastery, and veteran advocacy. He founded and serves as CEO of PASSION STRUCK®. This media company boasts a significant social media following and tens of millions of annual views on its podcasts and YouTube channels. His podcast, Passion Struck with John R. Miles, sets records and has held the top spot among alternative health podcasts. Furthermore, John is the author of the upcoming book "Passion Struck," which is set to be published in early 2024.
Passion Struck aspires to speak to the humanity of people in a way that makes them want to better, live better, and impact the world.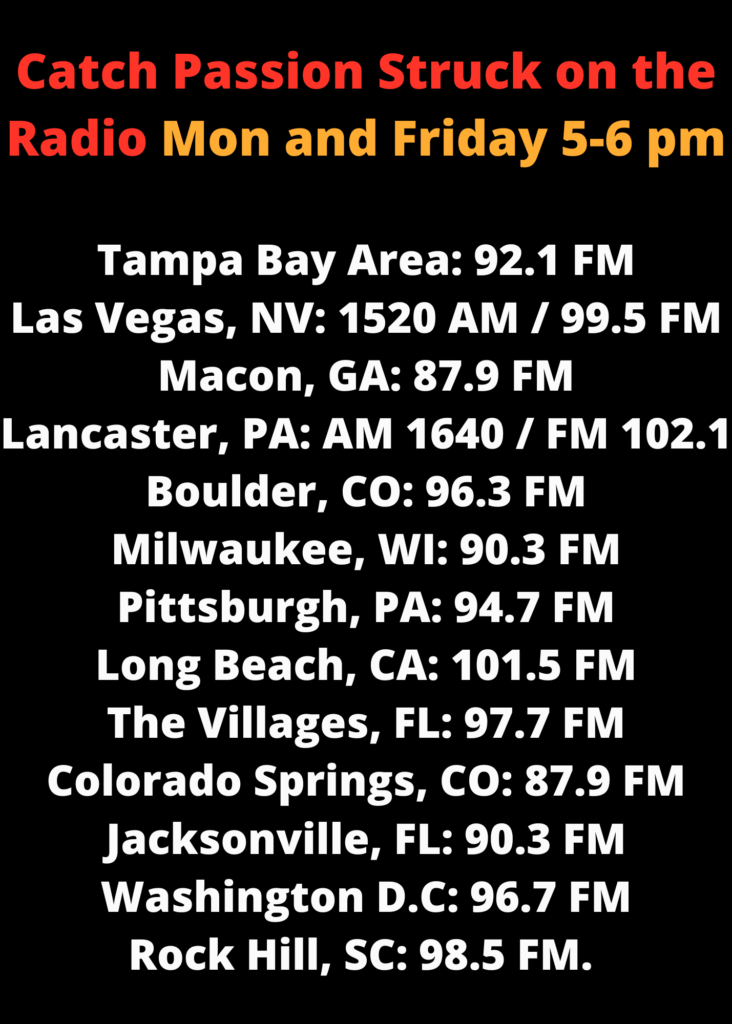 P.S.
Passion Struck is now on the AMFM247 broadcasting network every Monday and Friday from 5-6 PM.
Step 1: Go to TuneIn, Apple Music (or any other app, mobile or computer)
Step 2: Search for "AMFM247" Network
Passion Struck's mission is to unlock the power of intentionality for the benefit of us all. To create a world where we live better, be better, and impact the world through our unique and powerful content.
.