Psychologist Gloria Mark joins me to delve into two decades of groundbreaking research on attention and discover the keys to reclaiming control in a world of endless distractions. Join us on an eye-opening journey as we explore the science behind attention, uncover the reasons for our constant distractions, and unlock the secrets to restoring balance, happiness, and unmatched productivity in our lives. Gloria is the author of the book Attention Span: A Groundbreaking Way to Restore Balance, Happiness, and Productivity.
Like this show? Please leave us a review here – even one sentence helps! Post a screenshot of you listening on Instagram & tag us to thank you personally!
Hear the secrets and philosophy of the World's GREATEST high achievers every Tuesday and Thursday, and tune in each week for an inspirational Momentum Friday solo message.
Listen to the episode on Apple Podcasts, Spotify, Podcast Addict, Pocket Casts, Stitcher, Castbox, Google Podcasts, Listen Notes, Amazon Music, or on your favorite podcast platform. You can watch the interview on YouTube below.
Enjoy!
Gloria Mark's Guide to Unleashing the Power of Attention
Gloria Mark discovered the importance of breaks, sleep, and decluttering for focus and productivity through her personal experiences and research. As a passionate artist, she shifted her path to psychology, eventually pursuing a Ph.D. at Columbia University. As a professor, Gloria was exposed to numerous projects, students, and meetings, where she found herself glued to her computer and struggling to stay focused. Her curiosity led her to investigate this widespread experience of distraction, allowing her to delve into the world of human-computer interaction.
Witnessing the stark difference between her lunchtime experiences in Germany and the U.S. inspired Gloria to conduct extensive research on multitasking and the impact of technology on attention. She discovered the effects of taking meaningful breaks and learning to manage one's peak focus times, which vary for early birds and night owls.
In a riveting episode of the Passion Struck podcast, host John R. Miles engages in a dynamic discussion with the brilliant Gloria Mark, an esteemed professor of informatics. Driven by their shared passion for unraveling the impact of technology on human attention and productivity, they delve into the present-day challenges we face. Dr. Mark's powerful insights shed light on the crucial role of attention and its steady decline in the face of technological advancements. She propels us forward, urging the cultivation of meta-awareness as a gateway to reclaiming mastery over our attention and optimizing our relationship with technology.
The conversation delves deeper, unearthing the significance of rejuvenating breaks, restorative sleep, and mindful decluttering as transformative tools to enhance focus and unlock boundless productivity. Prepare to be captivated by this eye-opening exploration of attention in the modern era.
By listening to Gloria and John, you will be able to:
Investigate diverse attention span types and how they shape individual productivity and well-being.
Reveal the detrimental effects technology may have on psychological health and day-to-day well-being.
Emphasize the importance of integrating breaks, sleep, and decluttering practices for optimal focus and productivity.
Perceive technology's impacts on personal behavior and the critical need for increased self-awareness.
Scrutinize the effectiveness of shared resolutions, highlighting AI and the Right to Disconnect policy.
And much, much more!
Have any questions, comments, or stories you'd like to share? Drop us a line at

[email protected]

!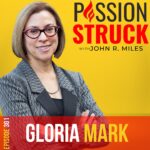 Please Scroll Down For Featured Resources
Thank You, Indeed, For Sponsoring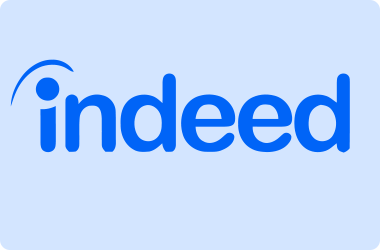 With Indeed, you can search for millions of jobs online to find the next step in your career. With tools for job search, resumes, company reviews, and more.
Head to https://www.indeed.com/passionstruck, where you can receive a $75 credit to attract, interview, and hire in one place.
Thank You, Hello Fresh, For Sponsoring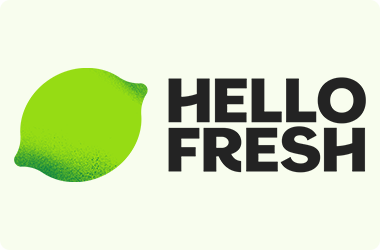 Hello Fresh provides delicious and wholesome meals with easy-to-follow recipes and fresh, high-quality ingredients. Use code passion16 to get 16 free meals plus free shipping!"
Thank You, Nom Nom, For Sponsoring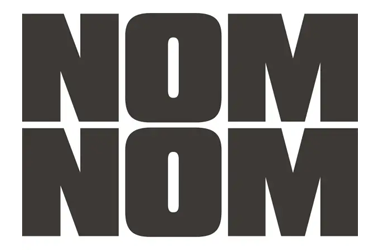 Nom Nom is healthy, fresh food for dogs formulated by top Board Certified Veterinary Nutritionists, prepped in their kitchens with free delivery to your door.
Get 50% off and unlock a two-week risk-free trial at https://trynow.com/passionstruck.
*Our Patreon Page: https://www.patreon.com/passionstruck.
Starter Packs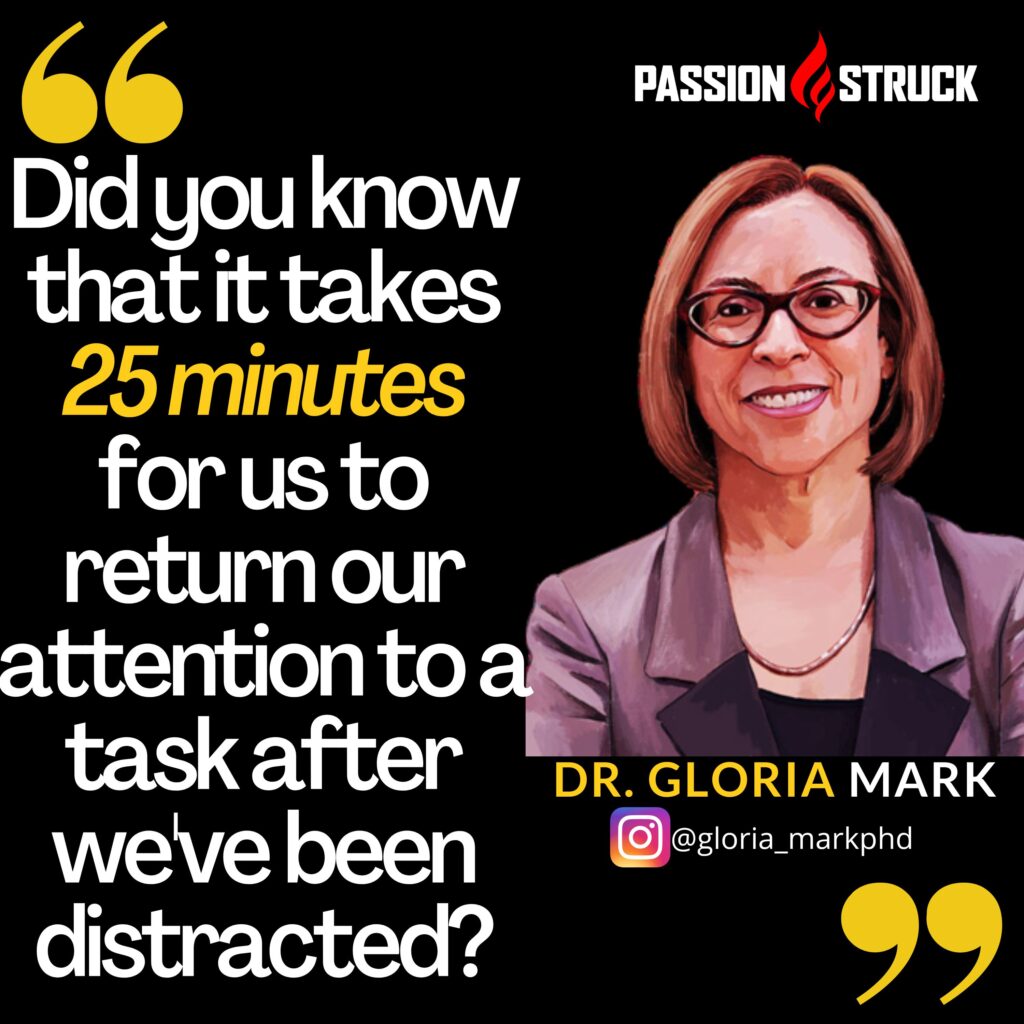 New to the show? These Starter Packs are collections of our most popular episodes grouped by topic, and we now have them also on Spotify. You can also browse starter packs for existing listeners to find your old favorites. Every week, John interviews everyday heroes from all walks of life. Learn how to subscribe to the show and never miss a new episode and topic.
Like this? Please subscribe, and join me on my new YouTube platform for peak performance, life coaching, and personal growth: https://www.youtube.com/c/JohnRMiles.
More From My Conversation With Gloria Mark About Attention Span
In this digital age, our attention is constantly pulled in different directions, making it hard to stay focused on our goals. But what if there was a way to take control of our attention and be more intentional with our device use?
Multitasking: The Antithesis of Focus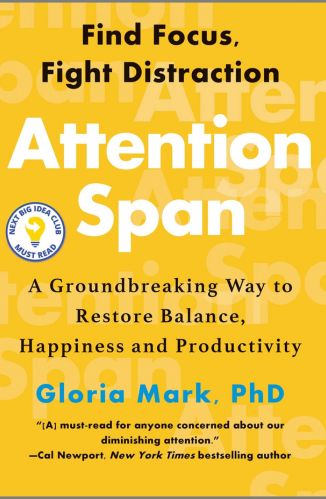 Multitasking may seem like an efficient way to get things done, but it often hinders focus and productivity. The act of juggling several tasks at once can lead to incomplete work, errors, and increased stress. Focusing on one task at a time, on the other hand, enables individuals to give their full attention and achieve better results.
Dr. Mark discussed the negative impact of multitasking in her conversation with John R. Miles and highlighted that it is a major culprit for reduced focus. She mentioned that people often take about 25 minutes to return to their tasks after being distracted. To combat this, she encouraged listeners to avoid multitasking and prioritize single-tasking, allowing them to invest their full attention in each task and be more productive in the long run.
The Importance of Being Intentional
Being intentional with time and attention is essential for optimizing focus and productivity. This means deliberately allocating time and energy to the most pressing tasks while also carving out moments for breaks and leisure. Awareness of one's strengths, vulnerabilities, and peak productivity periods can help individuals craft schedules supporting their overall well-being.
Gloria Mark emphasized that individuals should be mindful of their actions and allocate time for specific tasks, including decluttering their digital and physical environments to reduce distractions. She suggested that creating dedicated time for relaxation, social media use, and other leisure activities can help individuals better control their focus and remain engaged throughout the day.
Say Thanks To Gloria Mark
If you enjoyed this interview with Gloria Mark, let her know by clicking on the link below and sending her a quick shout on Twitter:
Click here to show Gloria Mark your thoughts about today's episode on Twitter
Click here to let John R. Miles know about your number one takeaway from this episode!
And if you want us to answer your questions or you have a topic you would like John to discuss on one of our upcoming weekly Momentum Friday episodes, drop us a line at [email protected].
Resources From The Show With Gloria Mark
Please note that some of the links on this page (books, movies, music, etc.) lead to affiliate programs for which The Passion Struck podcast receives compensation. It's just one of the ways we keep the lights on around here. Thank you so much for being so supportive!
Visit Gloria Mark's website to learn more about his work and upcoming events.
Twitter: https://twitter.com/GloriaMark_PhD
LinkedIn: https://www.linkedin.com/in/gloriamark/
Check out Dr. Gloria Mark's book, Attention Span: Finding Focus and Fighting Distraction.
Follow Dr. Gloria Mark's work on human-computer interaction and computer-supported cooperative work.
Learn more about how to regain control of your attention span in the digital age by reading Dr. Gloria Mark's book, Multitasking in the Digital Age.
Take a deeper dive into the four types of attention and how to identify them by listening to the episode featuring Dr. Gloria Mark.
Listen to the special episode featuring Seth Godin and his new book, A Song of Significance.
Listen to the interview with Scott Simon about his book, Scare Your Soul.
Listen to Passion Struck's interviews with New York Times bestselling authors Gretchen Rubin and Seth Godin.
Check out Passion Struck's Episode Starter Packs on Spotify or Passion Struck starter packs to get started with the podcast.
My solo episode on how you unleash your creativity: https://passionstruck.com/unleash-your-creativity/
Want to catch my best interviews from 2022? Check out episode 233 on intentional greatness and episode 234 on intentional behavior change.
Watch my interview with Dr. Mark Hyman on how to defy aging: https://passionstruck.com/dr-mark-hyman-secrets-to-living-young-forever/
Catch my interview with Dr. Amy Shah on how you can control your food cravings: https://passionstruck.com/dr-amy-shah-you-can-control-your-food-cravings/
My solo episode on why micro choices matter: https://passionstruck.com/why-your-micro-choices-determine-your-life/
About Today's Guest, Gloria Mark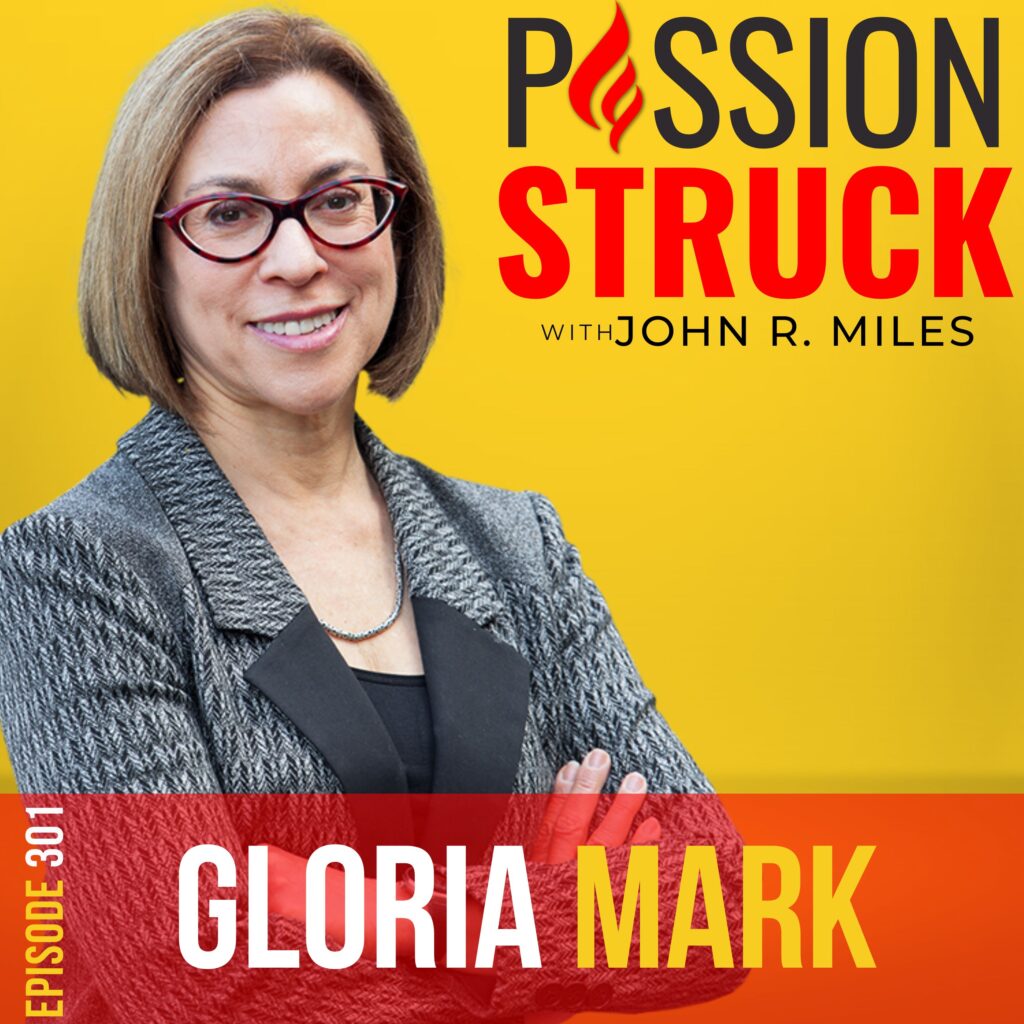 Meet Gloria Mark, a leading authority in the field of focus and productivity, who has spent years researching the effects of technology on our ability to concentrate. As a Chancellor's Professor of Informatics at the University of California, Irvine, Gloria is well-equipped to explore the complex relationship between digital distractions and human behavior. She has authored numerous publications on multitasking and its impact on our daily lives, offering valuable advice on how to reclaim control of our attention spans. With a diverse background in both art and psychology, Gloria brings a fresh and innovative perspective to the topic at hand, making her an ideal guest to discuss the essential role of breaks, sleep, and decluttering in boosting productivity.
Follow John R. Miles On The Socials
* Twitter: https://twitter.com/Milesjohnr
* Facebook: https://www.facebook.com/johnrmiles.c0m
* Medium: https://medium.com/@JohnRMiles​
* Instagram: https://www.instagram.com/john_r_miles
* LinkedIn: https://www.linkedin.com/in/milesjohn/
* Blog: https://johnrmiles.com/blog/
* Instagram: https://www.instagram.com/passion_struck_podcast/
* Gear: https://www.zazzle.com/store/passion_struck/
John R. Miles is globally recognized as an expert in intentional behavior change, leadership, personal mastery, and veteran advocacy. He founded and serves as CEO of PASSION STRUCK®. This media company boasts a significant social media following and tens of millions of annual views on its podcasts and YouTube channels. His podcast, Passion Struck with John R. Miles, sets records and has held the top spot among alternative health podcasts. Furthermore, John is the author of the upcoming book "Passion Struck," which is set to be published in early 2024.
Passion Struck aspires to speak to the humanity of people in a way that makes them want to better, live better, and impact the world.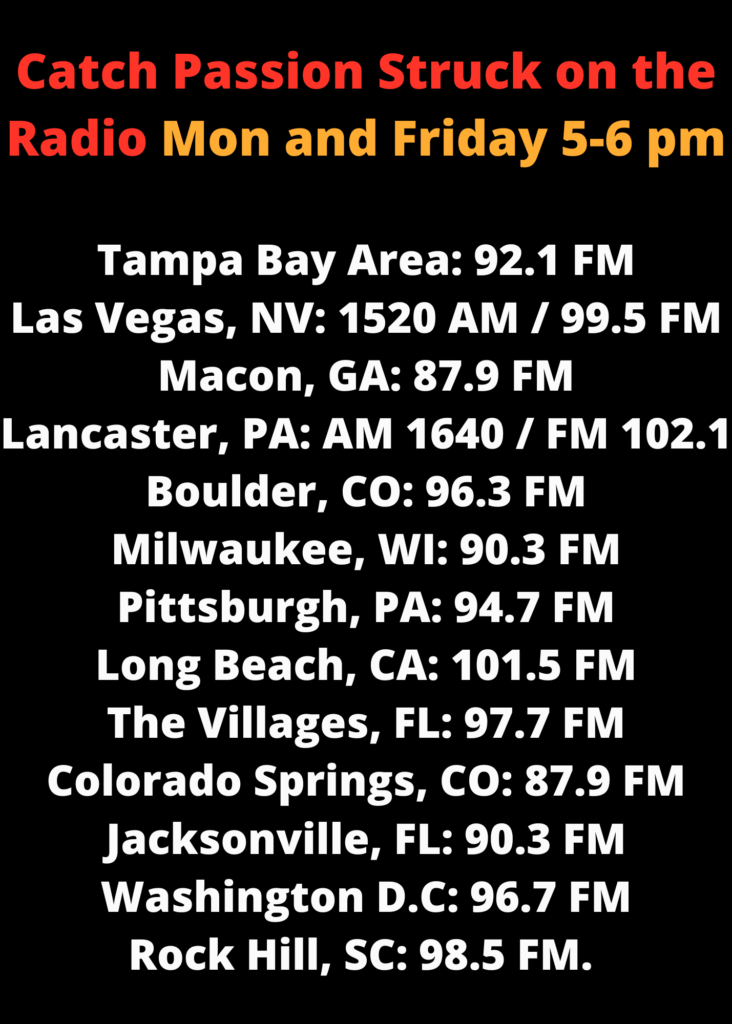 P.S.
Passion Struck is now on the AMFM247 broadcasting network every Monday and Friday from 5-6 PM.
Step 1: Go to TuneIn, Apple Music (or any other app, mobile or computer)
Step 2: Search for "AMFM247" Network
Passion Struck's mission is to unlock the power of intentionality for the benefit of us all. To create a world where we live better, be better, and impact the world through our unique and powerful content.
.