Learn how to improve brain function with a powerful combination of nootropics and methylene blue. Join host John R. Miles and special guest Dr. Scott Sherr as they delve into the world of cognitive enhancement and health optimization medicine. Discover the science behind the groundbreaking nootropics Blue Carnitine, Just Blue, and Trocalm, designed to optimize brain health and unlock your mental clarity. Tune in and explore the path to a sharper mind and boundless potential.
Get 10% off your Troscriptions order with code passionstruck. This is a special deal for Passion Struck listeners on single or bulk orders. Remember to use code "passionstruck" for 10% off.
Brought to you by OneSkin. Get 15% off OneSkin with our code [PassionStruck] at https://www.oneskin.co/ #oneskinpod.
Want to learn the 12 philosophies that the most successful people use to create a limitless life? Pre-order John R. Miles's new book, Passion Struck, releasing on February 6, 2024.
Like this show? Please leave us a review here – even one sentence helps! Please post a screenshot of you listening on Instagram & tag us to thank you personally!
Hear the secrets and philosophy of the World's GREATEST high achievers every Tuesday and Thursday, and tune in each week for an inspirational Momentum Friday solo message.
Listen to the episode on Apple Podcasts, Spotify, Podcast Addict, Pocket Casts, Stitcher, Castbox, Google Podcasts, Listen Notes, Amazon Music, or on your favorite podcast platform. You can watch the interview on YouTube below.
Enjoy!
How to Improve Brain Function with Nootropics and Methylene Blue
In this episode of Passion Struck, join host John R. Miles and special guest Dr. Scott Sherr as they dive into the fascinating world of nootropics and the mind's limitless potential. They explore the concept of the movie "Limitless" and discuss whether methylene blue, a compound with unique properties, could be the magic ingredient that unlocks extraordinary cognitive abilities.
Dr. Sherr introduces Blue Carnitine, their groundbreaking nootropic formula that combines methylene blue, nicotine, caffeine, and CBD. They explore the benefits and effects of each ingredient and how they synergistically enhance energy, focus, and cognitive function.
Get 10% off your Troscriptions order with code Passion Struck. This is a special deal for Passion Struck listeners on single or bulk orders.
Dr. Sherr also introduces TroCalm, a new product focused on supporting the GABA system in the brain, which helps alleviate stress and anxiety. They discuss the importance of a balanced nervous system for optimal performance and how TroCalm can provide relaxation and mental clarity when needed.
Dr. Sherr sheds light on individual factors that influence the effects of nootropics, such as age and baseline health. He explains the importance of starting with lower doses and gradually titrating up, particularly for individuals with chronic inflammation or sensitivities. The conversation highlights the unique benefits of methylene blue and its potential to support various health conditions, including brain fog, fatigue, joint pain, and even blood pressure regulation.
Tune in to this captivating episode and discover how the limitless formula of methylene blue and nootropics can help unlock your cognitive potential and optimize your path to a healthier, more focused life.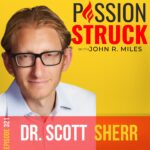 Please Scroll Down For Featured Resources
Thank You, Indeed, For Sponsoring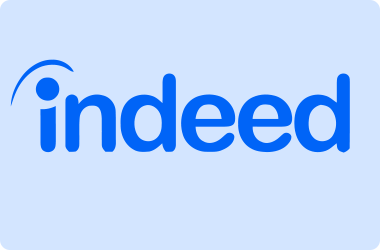 With Indeed, you can search for millions of jobs online to find the next step in your career. With tools for job search, resumes, company reviews, and more.
Head to https://www.indeed.com/passionstruck, where you can receive a $75 credit to attract, interview, and hire in one place.
Thank You, Hello Fresh, For Sponsoring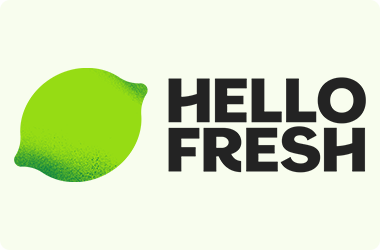 Hello Fresh provides delicious and wholesome meals with easy-to-follow recipes and fresh, high-quality ingredients. Use code passion 50 to get 50% off plus free shipping!
Thank You, Nom Nom, For Sponsoring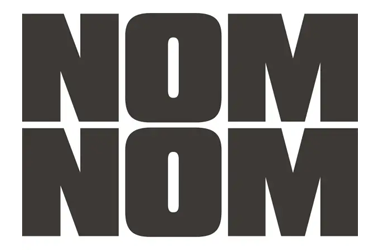 Nom Nom is healthy, fresh food for dogs formulated by top Board Certified Veterinary Nutritionists, prepped in their kitchens with free delivery to your door.
Get 50% off and unlock a two-week risk-free trial at https://trynom.com/passionstruck.
Thank You, Lifeforce, For Sponsoring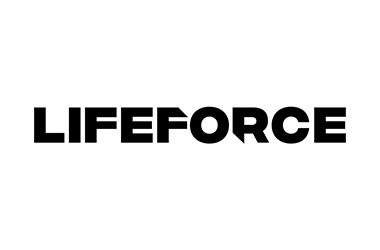 Join me and thousands of others who have transformed their lives through Lifeforce's proactive and personalized approach to healthcare. Visit MyLifeforce.com today to start your membership and receive an exclusive $200 off.
*Our Patreon Page: https://www.patreon.com/passionstruck.
Starter Packs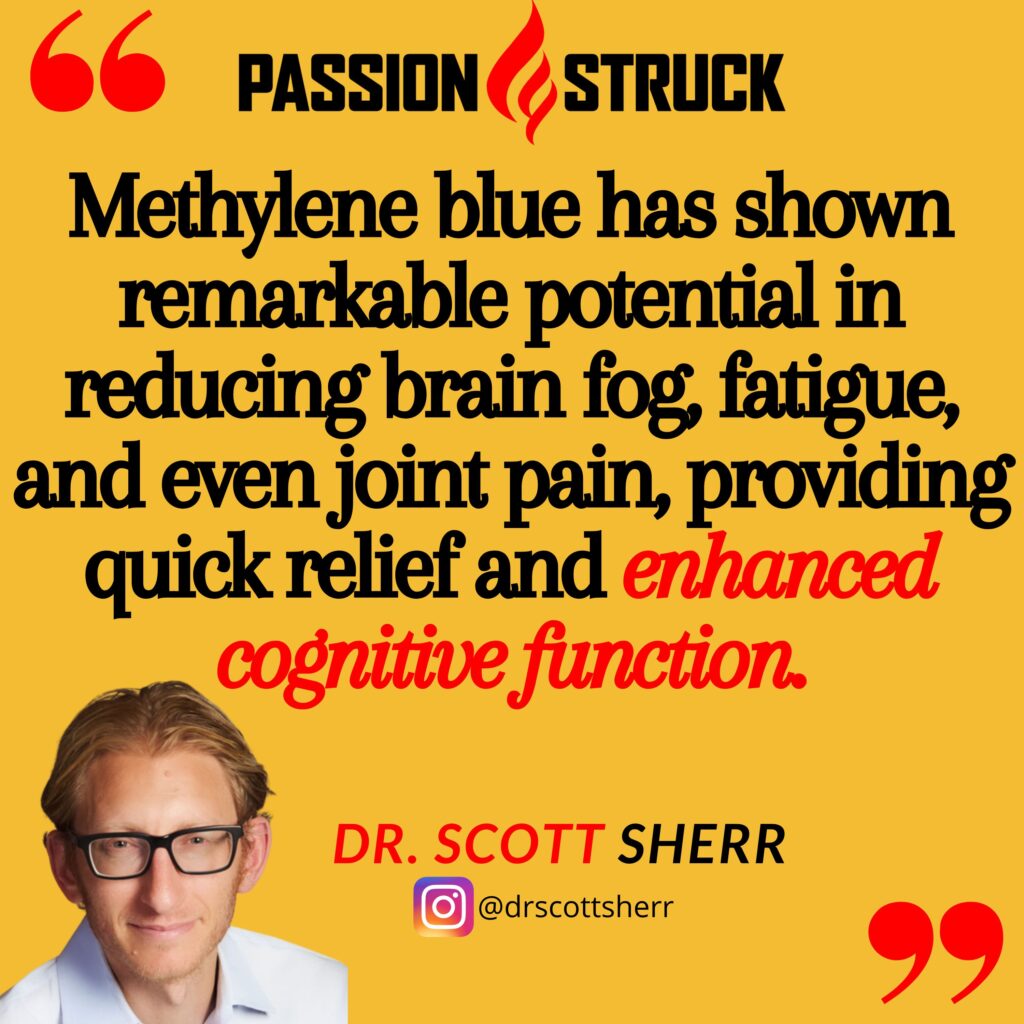 New to the show? These Starter Packs are collections of our most popular episodes grouped by topic, and we now have them also on Spotify. You can also browse starter packs for existing listeners to find your old favorites. Every week, John interviews everyday heroes from all walks of life. Learn how to subscribe to the show and never miss a new episode and topic.
Like this? Please subscribe, and join me on my new YouTube platform for peak performance, life coaching, and personal growth: https://www.youtube.com/c/JohnRMiles
More From My Conversation With Dr. Scott Sherr on How to Improve Brain Function
Do you want to unlock your full cognitive potential and optimize the health of your brain? Join us as Dr. Scott Sherr reveals the solution to achieving enhanced cognitive performance and improved brain function. Discover how to unleash your limitless potential with the power of Methylene Blue and Nootropics.
The Role of Nootropics in Cognitive Enhancement
In the ever-evolving landscape of cognitive development tools, nootropics have emerged as a game-changer for individuals aiming to enhance their mental capacity. Known for their significant benefits in optimizing brain health and improving cognitive performance, nootropics represent an addition to a broader strategy that includes a balanced diet, regular physical exercise, and adequate sleep, among other components.
As a prominent figure in the field, Dr. Scott Sherr cleverly incorporates the use of these mind-enhancing supplements into his practice. Dr. Sherr's approach to cognitive enhancement presents an interesting shift from traditional methods. He advocates for understanding nootropics as more than mere performance enhancers, focusing instead on their ability to support brain health concurrently. These supplements, he explains, should not be viewed as a standalone solution for achieving heightened mental capacity. Instead, their purpose is to act as an augmentation to an already healthy lifestyle. He particularly emphasizes on ingredients like methylene blue and nicotine, applauding their dual ability to boost cognition, while offering neuroprotective properties as well.
The significance of leveraging nootropics in a balanced cognitive boost strategy lies in their potential to support brain health and promote mental sharpness. It's essential to remember that the path to enhanced cognition is not a sprint but a marathon. Short-term enhancements, while helpful, are not the goal. The true objective is to nurture a brain environment that is inherently capable of optimal function. The practice, as demonstrated by Dr. Sherr, underscores the importance of sustainable and balanced well-being rather than solely focusing on transient performance improvement. The art of cognitive enhancement lies in achieving a harmonious blend of lifestyle factors, including diet, physical exercise, mindfulness practices, and the strategic use of potent nootropic supplements.
Proactive Approach: Key to Unlocking Cognitive Potential
Our lifestyle choices and overall health can significantly impact our cognitive abilities and mental edge. With rapid advancements in science and medicine, we now have access to a plethora of techniques and substances that can help us maximize our mental prowess. One such strategy involves the use of methylene blue and nootropics, which are showing great promise in unlocking cognitive potential. Intriguingly, these compounds can potentially optimize brain function and enhance cognitive performance when integrated into a wellness routine.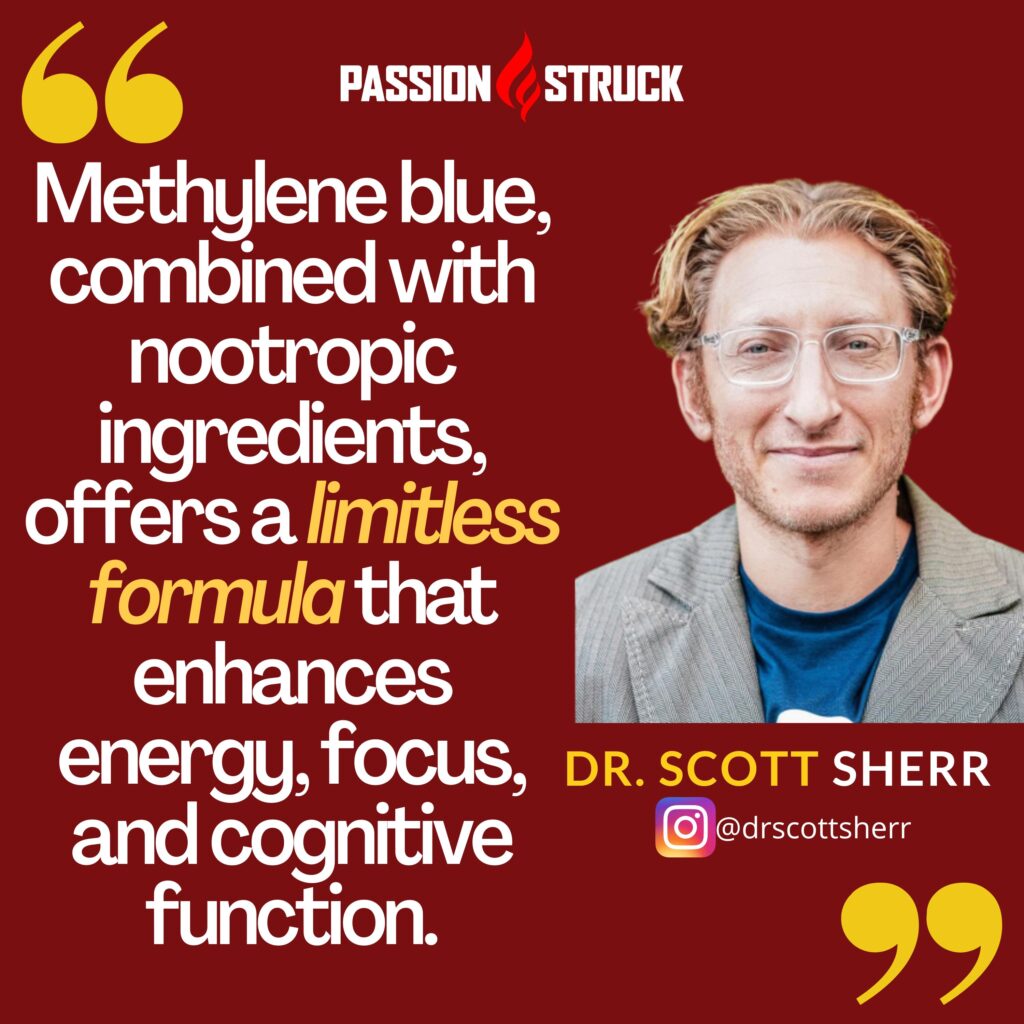 Hence, we are looking at just 'brain-boosting' options and different, more complex ways to enhance and protect our mental faculties. During the podcast, Dr. Scott Sherr sheds light on methylene blue's immense potential and nootropics's potential. He discusses how these compounds can be used as a part of a bigger, holistic health strategy. Methylene blue, for instance, has been found to be neuroprotective, and when it is combined with nootropics, it can provide a cognitive uplift along with overall neural protection. He emphasizes that the goal should be health optimization rather than simply addressing specific symptoms or ailments. It is about harnessing the benefits of these supplements while promoting fundamental health improvements through disciplines like functional medicine.
Clearly, taking a proactive approach is crucial when it comes to unlocking our cognitive potential. But why is this? This key takeaway gains significance because of the intimate connection between our cognitive potential and general health. Our brain is not an isolated organ; its functions and health are closely tied to the rest of our body. Inflammatory conditions, vitamin deficiencies, gut health, and various other factors can be mirrored in our cognitive abilities. Hence, adopting a proactive approach means looking at the bigger picture and focusing on overall health optimization.
It's about using substances like methylene blue and nootropics judiciously, and in conjunction with a well-rounded health strategy, will not only pave the path for enhanced cognitive performance but will also contribute to improved overall well-being.
Say Thanks To Dr. Scott Sherr
If you enjoyed this interview with Dr. Scott Sherr, let him know by clicking on the link below and sending him a quick shout on Instagram:
Click here to show Scott Sherr your thoughts about today's episode on Instagram!
Click here to let John R. Miles know about your number one takeaway from this episode!
And if you want us to answer your questions or you have a topic you would like John to discuss on one of our upcoming weekly Momentum Friday episodes, drop us a line at [email protected].
Resources From The Show With Dr. Scott Sherr on How to Improve Brain Function
Please note that some of the links on this page (books, movies, music, etc.) lead to affiliate programs for which The Passion Struck podcast receives compensation. It's just one of the ways we keep the lights on around here. Thank you so much for being so supportive!
Website: https://troscriptions.com/
Twitter: https://twitter.com/DrSherr
Instagram: https://www.instagram.com/drscottsherr/
Visit Dr. Scott Sherr's website to learn about Health Optimization Medicine and Practice (homehope.org).
Explore the benefits of hyperbaric oxygen therapy (HBOT) and find a clinic near you that offers this treatment.
Check out Troscriptions, a company co-founded by Dr. Sherr, that offers groundbreaking nootropic products.
Learn about the philanthropic ventures associated with Troscriptions, including the Home and Hope initiatives.
Discover the power of nootropics in enhancing cognitive function and explore different types of brain-boosting supplements.
Dive into the science behind methylene blue and its potential therapeutic benefits.
Explore the innovative Troche delivery method for nootropic products.
Take a deep dive into health optimization medicine and how it focuses on optimizing health rather than just treating disease.
Pre-order John R. Miles's book, Passion Struck, releasing on February 6, 2024.
Pre-order Kris Carr's latest book, I'm Not a Morning Person, releasing on September 19, 2023.
Listen to the special episode featuring Seth Godin and his new book, A Song of Significance.
Listen to the interview with Scott Simon about his book, Scare Your Soul.
Listen to Passion Struck's interviews with New York Times bestselling authors Gretchen Rubin and Seth Godin.
Check out Passion Struck's Episode Starter Packs on Spotify or Passion Struck starter packs to get started with the podcast.
My solo episode on how you unleash your creativity: https://passionstruck.com/unleash-your-creativity/
Want to catch my best interviews from 2022? Check out episode 233 on intentional greatness and episode 234 on intentional behavior change.
Watch my interview with Dr. Mark Hyman on how to defy aging: https://passionstruck.com/dr-mark-hyman-secrets-to-living-young-forever/
Catch my interview with Dr. Amy Shah on how you can control your food cravings: https://passionstruck.com/dr-amy-shah-you-can-control-your-food-cravings/
My solo episode on why micro choices matter: https://passionstruck.com/why-your-micro-choices-determine-your-life/
About Today's Guest, Dr. Scott Sherr
A board-certified Internal Medicine Physician with deep insight into health optimization, Dr. Scott Sherr is reshaping the wellness landscape. His unique approach fuses standard medical practices with unconventional treatments for astonishing outcomes. His clientele, including elite athletes and Silicon Valley professionals, vouch for his proficiency in Hyperbaric Oxygen Therapy (HBOT). Mindful of the power of the mind, Dr. Sherr cuts through the noise, exploring nootropics to enhance cognitive potential.
Follow John R. Miles On The Socials
* Twitter: https://twitter.com/Milesjohnr
* Facebook: https://www.facebook.com/johnrmiles.c0m
* Medium: https://medium.com/@JohnRMiles​
* Instagram: https://www.instagram.com/john_r_miles
* LinkedIn: https://www.linkedin.com/in/milesjohn/
* Blog: https://johnrmiles.com/blog/
* Instagram: https://www.instagram.com/passion_struck_podcast/
* Gear: https://www.zazzle.com/store/passion_struck/
John R. Miles is globally recognized as an expert in intentional behavior change, leadership, personal mastery, and veteran advocacy. He founded and serves as CEO of PASSION STRUCK®. This media company boasts a significant social media following and tens of millions of annual views on its podcasts and YouTube channels. His podcast, Passion Struck with John R. Miles, sets records and has held the top spot among alternative health podcasts. Furthermore, John is the author of the upcoming book "Passion Struck," which is set to be published in early 2024.
Passion Struck aspires to speak to the humanity of people in a way that makes them want to better, live better, and impact the world.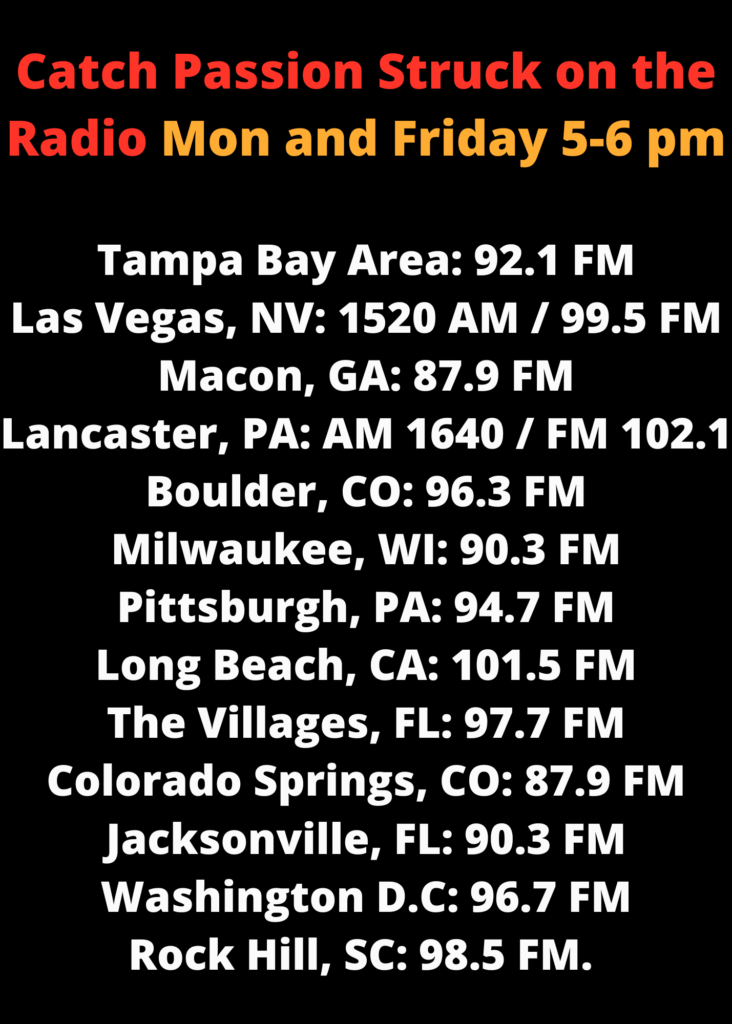 P.S.
Passion Struck is now on the AMFM247 broadcasting network every Monday and Friday from 5-6 PM.
Step 1: Go to TuneIn, Apple Music (or any other app, mobile or computer)
Step 2: Search for "AMFM247" Network
Passion Struck's mission is to unlock the power of intentionality for the benefit of us all. To create a world where we live better, be better, and impact the world through our unique and powerful content.