Do you want to enhance your sexual experiences and increase your self-awareness? Have you been searching for ways to boost your sex IQ and own your pleasure? Look no further, as our guest, Dr. Emily Morse, is here to share the solution. She will provide the keys to Smart Sex so that you can achieve the desired outcome of heightened sexual satisfaction and self-awareness.
🚨 For Mature Audiences Only – This week's episode brings an exciting show that delves into mature topics. If there are young ears/eyes present, we advise parental discretion.
Like this show? Please leave us a review here – even one sentence helps! Post a screenshot of you listening on Instagram & tag us to thank you personally!
Hear the secrets and philosophy of the World's GREATEST high achievers every Tuesday and Thursday, and tune in each week for an inspirational Momentum Friday solo message.
Listen to the episode on Apple Podcasts, Spotify, Podcast Addict, Pocket Casts, Stitcher, Castbox, Google Podcasts, Listen Notes, Amazon Music, or on your favorite podcast platform. You can watch the interview on YouTube below.
Enjoy!
Boosting Your Sex IQ: Practical Tips from Dr. Emily Morse
Does this sound familiar? You've tried everything to improve your sex life, but nothing seems to work. Maybe you've been told to try new positions or use fancy toys, but the pleasure still eludes you. The reality is the solution isn't external—it's internal. The problem lies in your Sex IQ or lack thereof. Without the proper knowledge and tools, it's impossible to achieve the sexual satisfaction you crave. But don't worry; we're here to help. In this episode, Dr. Emily Morse will guide you on the keys to boosting your Sex IQ and owning your pleasure. Say goodbye to frustration and hello to a fulfilling sex life.
During John R. Miles' interview with Dr. Emily Morse on the Passion Struck podcast, Dr. Morse discusses ways to boost sexual IQ and own one's pleasure. She shares her five pillars of sex IQ, which include embodiment, health, collaboration/communication, self-knowledge, and self-acceptance. Dr. Morse emphasizes the need for self-awareness and communication in having a fulfilling sex life. She discusses the importance of being sexually healthy and explores the connection between self-awareness and sex.
Emily Morse also shares practical tips for exploring one's body without shame and communicating desires with partners. This episode is ideal for people who struggle with their sexuality and want to improve their sex lives. By embracing self-love and practicing mindful masturbation, people can explore and embrace their desires without embarrassment. Effective communication is the key to living a passionate life and owning sexual pleasure.
By listening to Emily and John, you will be able to:
Explore the connection between sexual wellness and the practice of conscious self-exploration for improved intimacy.
Delve into the critical importance of open discussions in both fostering and maintaining thriving sexual connections.
Recognize the pitfalls arising from the current state of sexual education in the US and tactics for efficiently overcoming them.
Find out how to break free from sex-related fears and shame to cultivate a more genuine sexual experience.
Grasp the concept of Sex IQ and master the five crucial aspects that collectively promote a healthier perspective on sexuality.
And much, much more!
Have any questions, comments, or stories you'd like to share? Drop us a line at

[email protected]

!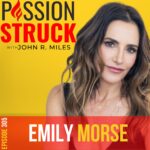 Please Scroll Down For Featured Resources
Thank You, Indeed, For Sponsoring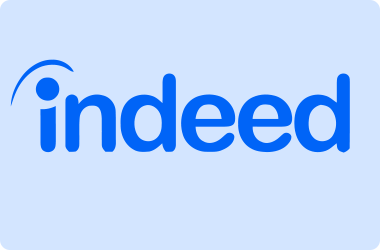 With Indeed, you can search for millions of jobs online to find the next step in your career. With tools for job search, resumes, company reviews, and more.
Head to https://www.indeed.com/passionstruck, where you can receive a $75 credit to attract, interview, and hire in one place.
Thank You, Hello Fresh, For Sponsoring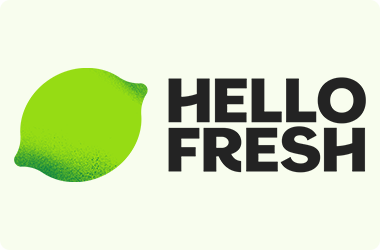 Hello Fresh provides delicious and wholesome meals with easy-to-follow recipes and fresh, high-quality ingredients. Use code passion16 to get 16 free meals plus free shipping!"
Thank You, Nom Nom, For Sponsoring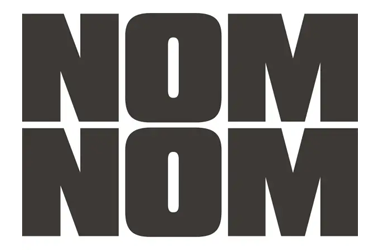 Nom Nom is healthy, fresh food for dogs formulated by top Board Certified Veterinary Nutritionists, prepped in their kitchens with free delivery to your door.
Get 50% off and unlock a two-week risk-free trial at https://trynow.com/passionstruck.
*Our Patreon Page: https://www.patreon.com/passionstruck.
Starter Packs
New to the show? These Starter Packs are collections of our most popular episodes grouped by topic, and we now have them also on Spotify. You can also browse starter packs for existing listeners to find your old favorites. Every week, John interviews everyday heroes from all walks of life. Learn how to subscribe to the show and never miss a new episode and topic.
Like this? Please subscribe, and join me on my new YouTube platform for peak performance, life coaching, and personal growth: https://www.youtube.com/c/JohnRMiles.
More From My Conversation With Emily Morse About Her Book Smart Sex
Dr. Emily Morse never imagined she would become a leading voice in the world of sex education and pleasure when she first embarked on her journey as a journalist and documentary filmmaker. Emily was busy exploring the secrets and stories of the people of San Francisco through her cable access show when a chance encounter with an intern introduced her to podcasting. With a passion for the audio format, Emily decided to take the plunge, diving headfirst into the realm of podcasting with Sex with Emily.
As she tackled the sensitive topic of sex and pleasure, she began to uncover the pervasive presence of shame and fear in our society. Driven by her own experiences and the countless stories she heard from her listeners, Emily set out to empower people to take control of their own pleasure and understand their sexual needs, ultimately leading to the creation of her book, Smart Sex: How to Boost Your Sex IQ and Own Your Pleasure.
Five Pillars of Sex IQ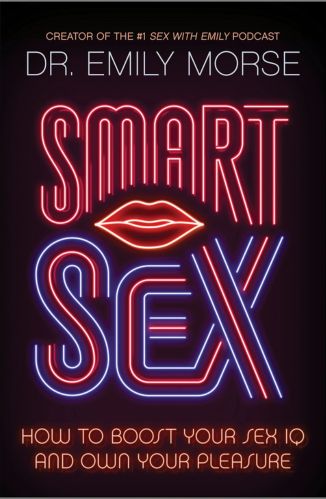 The five pillars of Sex IQ include embodiment, health, collaboration/communication, self-knowledge, and self-acceptance. Embodiment focuses on being present and connected with oneself during sex, while health encompasses both physical and mental well-being. Collaboration and communication are key in forming deeper intimacy with partners, and self-knowledge involves understanding personal arousal patterns. Lastly, self-acceptance means embracing oneself wholly, including one's sexuality and desires.
Dr. Emily Morse discussed these five pillars, explaining that each plays a crucial role in achieving a fulfilling sex life. For example, through embodiment, an individual is more in tune with their body and desires, thus setting the stage for improved communication with their partner. By acknowledging the importance of each pillar and actively working to strengthen them, individuals can create a more well-rounded understanding of their sexuality and cultivate a more satisfying sex life.
The Impact of Shame on Sex and Relationships
Shame can have a significant effect on an individual's sex life and relationships, as it can deter open communication about desires, create insecurities, and hinder intimacy. This emotion can manifest itself in many ways, such as body shame, feelings of inadequacy, or guilt around personal pleasure. It is essential to address and overcome shame in order to have a fulfilling sexual experience and build stronger connections with partners.
During the interview, Dr. Emily Morse shared her insights on how shame affects people's ability to talk about sex and feel comfortable in their bodies. She emphasized the importance of shedding light on our shame and discussing it openly to help dismantle it. By promoting open conversation and reframing how we view pleasure, particularly masturbation, we can take steps toward building sexual confidence and reclaiming our sense of self.
Say Thanks To Emily Morse
If you enjoyed this interview with Emily Morse, let her know by clicking on the link below and sending her a quick shout on Instagram:
Click here to show Emily Morse your thoughts about today's episode on Instagram
Click here to let John R. Miles know about your number one takeaway from this episode!
And if you want us to answer your questions or you have a topic you would like John to discuss on one of our upcoming weekly Momentum Friday episodes, drop us a line at [email protected].
Resources From The Show With Emily Morse
Please note that some of the links on this page (books, movies, music, etc.) lead to affiliate programs for which The Passion Struck podcast receives compensation. It's just one of the ways we keep the lights on around here. Thank you so much for being so supportive!
Website: https://sexwithemily.com/
Instagram: https://www.instagram.com/sexwithemily/
Facebook: https://www.facebook.com/sexwithemily
Check out Dr. Emily Morse's new book, Smart Sex: How to Boost Your Sex IQ and Own Your Pleasure.
Listen to Dr. Morse's award-winning podcast, Sex with Emily, for expert advice on sex and relationships.
Follow Dr. Emily Morse on social media for additional insights and advice on sex and relationships.
Consider seeking out a professional sex therapist or counselor to address any shame or other barriers to a fulfilling sex life.
Listen to the special episode featuring Seth Godin and his new book, A Song of Significance.
Listen to the interview with Scott Simon about his book, Scare Your Soul.
Listen to Passion Struck's interviews with New York Times bestselling authors Gretchen Rubin and Seth Godin.
Check out Passion Struck's Episode Starter Packs on Spotify or Passion Struck starter packs to get started with the podcast.
My solo episode on how you unleash your creativity: https://passionstruck.com/unleash-your-creativity/
Want to catch my best interviews from 2022? Check out episode 233 on intentional greatness and episode 234 on intentional behavior change.
Watch my interview with Dr. Mark Hyman on how to defy aging: https://passionstruck.com/dr-mark-hyman-secrets-to-living-young-forever/
Catch my interview with Dr. Amy Shah on how you can control your food cravings: https://passionstruck.com/dr-amy-shah-you-can-control-your-food-cravings/
My solo episode on why micro choices matter: https://passionstruck.com/why-your-micro-choices-determine-your-life/
About Today's Guest, Dr. Emily Morse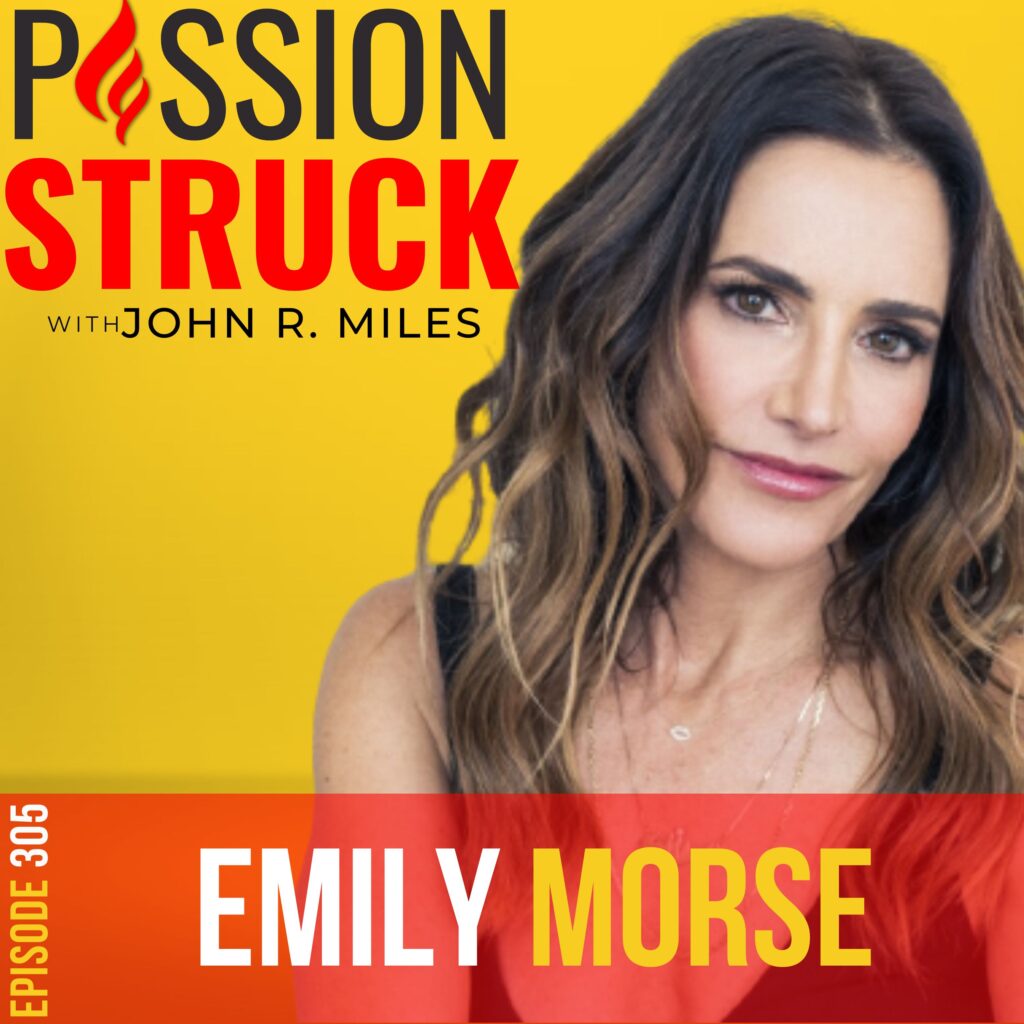 Introducing Dr. Emily Morse, the go-to expert for all things related to sex and relationships. As the host of the highly acclaimed podcast, Sex with Emily, she has garnered a loyal fanbase and helped countless individuals work through their intimate challenges. Dr. Morse holds a doctorate in human sexuality, and her vast experience and knowledge are showcased in her book, Smart Sex: How to Boost Your Sex IQ and Own Your Pleasure. She has also made appearances in prestigious publications such as The New York Times, Forbes, and Men's Health, solidifying her status as a credible and trustworthy source of guidance.
Follow John R. Miles On The Socials
* Twitter: https://twitter.com/Milesjohnr
* Facebook: https://www.facebook.com/johnrmiles.c0m
* Medium: https://medium.com/@JohnRMiles​
* Instagram: https://www.instagram.com/john_r_miles
* LinkedIn: https://www.linkedin.com/in/milesjohn/
* Blog: https://johnrmiles.com/blog/
* Instagram: https://www.instagram.com/passion_struck_podcast/
* Gear: https://www.zazzle.com/store/passion_struck/
John R. Miles is globally recognized as an expert in intentional behavior change, leadership, personal mastery, and veteran advocacy. He founded and serves as CEO of PASSION STRUCK®. This media company boasts a significant social media following and tens of millions of annual views on its podcasts and YouTube channels. His podcast, Passion Struck with John R. Miles, sets records and has held the top spot among alternative health podcasts. Furthermore, John is the author of the upcoming book "Passion Struck," which is set to be published in early 2024.
Passion Struck aspires to speak to the humanity of people in a way that makes them want to better, live better, and impact the world.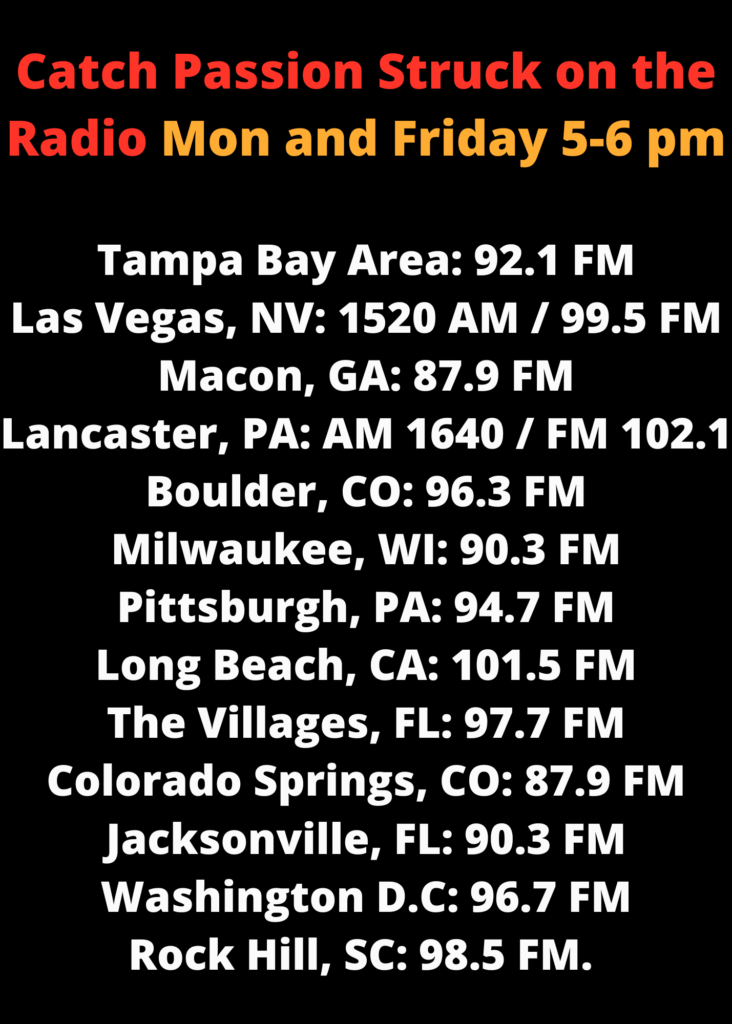 P.S.
Passion Struck is now on the AMFM247 broadcasting network every Monday and Friday from 5-6 PM.
Step 1: Go to TuneIn, Apple Music (or any other app, mobile or computer)
Step 2: Search for "AMFM247" Network
Passion Struck's mission is to unlock the power of intentionality for the benefit of us all. To create a world where we live better, be better, and impact the world through our unique and powerful content.
.