In this captivating episode, we have the privilege of hosting renowned neuroscientist and mental health expert Dr. Caroline Leaf. Are you a parent or caregiver looking to equip your kids with the tools for a healthy and strong mind? Then this is a must-listen for you! Dr. Leaf will share invaluable insights and practical strategies to promote mental well-being in children. Learn how to empower your kids with mind management skills, leading to transformative results in their overall health and wellness. We discuss Dr. Leaf's new book How to Help Your Child Clean Up Their Mental Mess: A Guide to Building Resilience and Managing Mental Health.
Want to learn the 12 philosophies that the most successful people use to create a limitless life? Pre-order John R. Miles's new book, Passion Struck, releasing on February 6, 2024.
Like this show? Please leave us a review here – even one sentence helps! Please post a screenshot of you listening on Instagram & tag us to thank you personally!
Hear the secrets and philosophy of the World's GREATEST high achievers every Tuesday and Thursday, and tune in each week for an inspirational Momentum Friday solo message.
Listen to the episode on Apple Podcasts, Spotify, Podcast Addict, Pocket Casts, Stitcher, Castbox, Google Podcasts, Listen Notes, Amazon Music, or on your favorite podcast platform. You can watch the interview on YouTube below.
Enjoy!
Fostering a Healthy and Strong Mind in Kids: Insights from Dr. Caroline Leaf
Are you eager to empower your children with the tools to nurture a healthy and strong mind? Look no further! Join Dr. Caroline Leaf in this enlightening conversation as she shares valuable insights on promoting mental well-being in kids. Discover practical strategies to unlock their potential for mind management, leading to profound changes and significant improvements in their overall health and wellness. Prepare to learn how to support your child's journey toward a brighter and more resilient future.
Dr. Caroline Leaf, a devoted scholar, embarked on a journey 38 years ago, driven by her fascination with the mind. Originally intending to follow a career in neurosurgery and medicine, Caroline found herself intrigued by the field of neuroscience. This curiosity led her to a unique degree combining medicine, communication, pathology, psychology, and neuroscience. As she delved deeper into her studies, she was challenged by a professor who believed that the brain couldn't change. This became a turning point for Caroline.
She countered this notion, asserting that we're constantly evolving as humans, so surely our brains must adapt too. This spurred her to pioneer some of the first neuroplasticity research in the late eighties and early nineties, forever changing her path. Today, Caroline's scope extends beyond the brain. She investigates the interconnection between the mind, brain, and body as a psychoneurobiologist, helping people navigate complex behaviors and mental health issues.
By listening to Dr. Caroline Leaf and John, you will be able to:
Discover uncharted benefits of mind management for your mental and physical well-being.
Take a journey through the amazing process of neuroplasticity and how it helps conquer real-life challenges.
Delve into the intriguing contrast between the mind and brain and their intertwined relationship.
Learn about the mind's significant character in controlling bodily functions.
Uncover the power of resilience and life transformation through a conscious understanding of the mind-brain-body connection.
And much, much more!
Have any questions, comments, or stories you'd like to share? Drop us a line at

[email protected]

!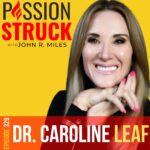 Please Scroll Down For Featured Resources
Thank You, Indeed, For Sponsoring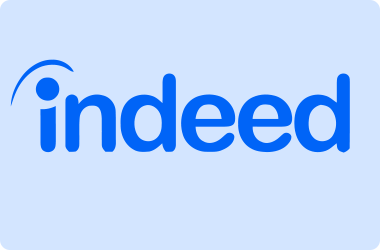 With Indeed, you can search for millions of jobs online to find the next step in your career. With tools for job search, resumes, company reviews, and more.
Head to https://www.indeed.com/passionstruck, where you can receive a $75 credit to attract, interview, and hire in one place.
Thank You, Hello Fresh, For Sponsoring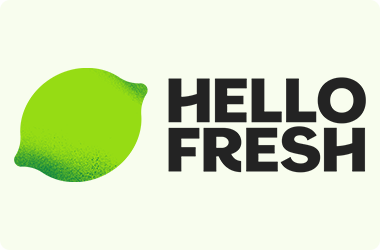 Hello Fresh provides delicious and wholesome meals with easy-to-follow recipes and fresh, high-quality ingredients. Use code passion 50 to get 50% off plus free shipping!
Thank You, Lifeforce, For Sponsoring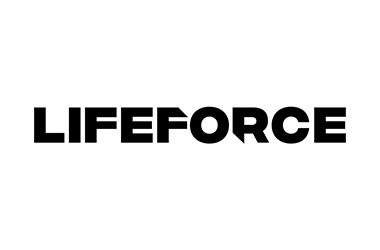 Join me and thousands of others who have transformed their lives through Lifeforce's proactive and personalized approach to healthcare. Visit MyLifeforce.com today to start your membership and receive an exclusive $200 off.
*Our Patreon Page: https://www.patreon.com/passionstruck.
Starter Packs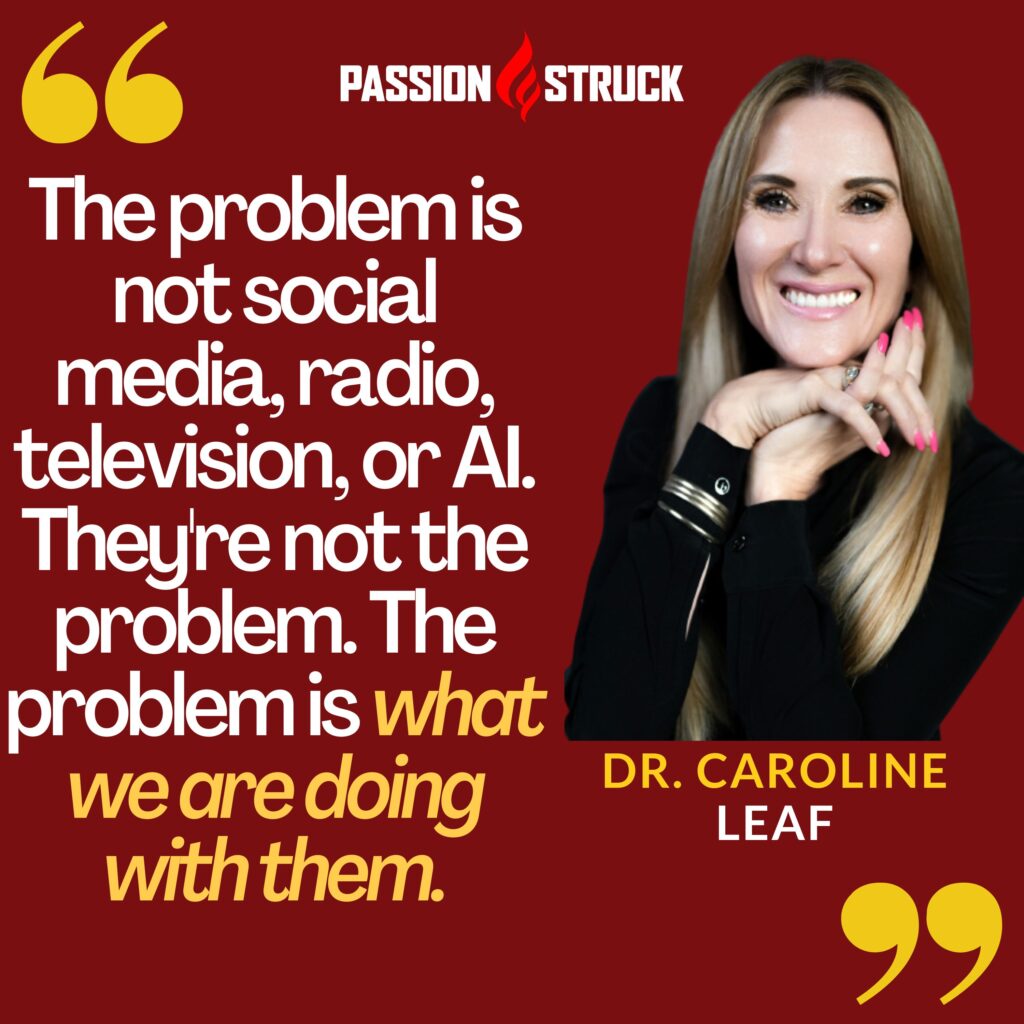 New to the show? These Starter Packs are collections of our most popular episodes grouped by topic, and we now have them also on Spotify. You can also browse starter packs for existing listeners to find your old favorites. Every week, John interviews everyday heroes from all walks of life. Learn how to subscribe to the show and never miss a new episode and topic.
Like this? Please subscribe, and join me on my new YouTube platform for peak performance, life coaching, and personal growth: https://www.youtube.com/c/JohnRMiles
More From My Conversation With Dr. Caroline Leaf on the keys to Parenting for a Healthy and Strong Mind
Taking a deep dive into the complexities of the human mind, we realize that it's a journey that's both intricate and rewarding. This episode with Dr. Leaf offers us a roadmap to navigate through the mind-brain-body connection. As we journey through this intricate network, we learn to manage our emotions, control our reactions, and ultimately improve our overall well-being.
Mind Management and Mental Health
Mind management lies at the heart of mental health. It involves cultivating the ability to manage our thoughts, emotions, and behaviors consciously. We can learn to do this by identifying stressors, emotional triggers, or unhelpful patterns in our lives and mindfully seeking ways to counteract or navigate them. This kind of intentional work can profoundly improve our mental health and overall well-being.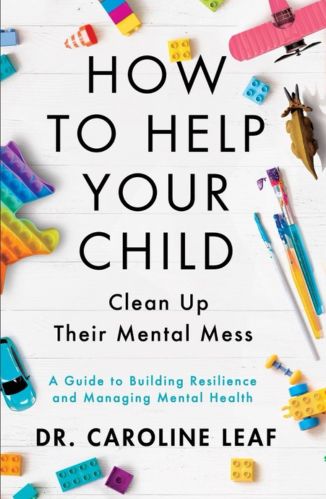 Dr. Leaf took the concept of mind management to another level by focusing on the need to understand how we manage various aspects of life, including social media and the external world's influences on us. In her conversation with John, she emphasized how beneficial it is to reel in the reins of how we perceive and react to external factors. It's all about realizing our power in shaping our internal world, thereby manifesting changes in the external world. This transformation, Caroline believes, holistically improves our mental health.
Habit Formation and Behavior Change
We've all heard it before. It takes 21 days to form a habit. But when discussing complex behaviors and profound mental shifts, things can take a bit longer. Recognizing that change isn't a rapid process and giving ourselves the grace and time to move through different growth stages can lead to long-lasting changes and new, healthier habits.
As Dr. Leaf explained, changing complex behaviors is more than just a quick fix. It requires a deep understanding of the psycho-neurobiological framework and its effective application. According to Caroline, forming new habits and inducing changes in complex behaviors can take anywhere between 21 to even 60 days, distinguishing the narrative from the conventional belief that it takes just three weeks.
Say Thanks To Caroline Leaf
If you enjoyed this interview with Dr. Caroline Leaf, let her know by clicking on the link below and sending her a quick shout on Instagram:
Click here to show Dr. Caroline Leaf your thoughts about today's episode on Instagram!
Click here to let John R. Miles know about your number one takeaway from this episode!
And if you want us to answer your questions or you have a topic you would like John to discuss on one of our upcoming weekly Momentum Friday episodes, drop us a line at [email protected].
Resources From The Show With Dr. Caroline Leaf
Please note that some of the links on this page (books, movies, music, etc.) lead to affiliate programs for which The Passion Struck podcast receives compensation. It's just one of the ways we keep the lights on around here. Thank you so much for being so supportive!
Website: https://drleaf.com/
Instagram: https://www.instagram.com/drcarolineleaf/
Purchase Dr. Caroline Leaf's book, How to Help Your Child Clean Up Their Mental Mess: A Guide to Building Resilience and Managing Mental Health
Explore Dr. Caroline Leaf's website for more information on her work and research in psychoneurobiology.
Learn about the power of neuroplasticity and how you can rewire your brain with intentionality.
Find resources and support for individuals with traumatic brain injuries or concussions, including hormonal treatment options and techniques for rewiring the mind.
Understand the difference between the brain and the mind, and how they work together to create our thoughts, feelings, and actions.
Explore the concept of micro habits and how they can be used as a genius strategy for behavioral change.
Follow Dr. Caroline Leaf on social media for updates, tips, and insights on mental health and resilience.
Pre-order John R. Miles's book, Passion Struck, releasing on February 6, 2024.
Listen to the special episode featuring Seth Godin and his new book, A Song of Significance.
Listen to the interview with Scott Simon about his book, Scare Your Soul.
Listen to Passion Struck's interviews with New York Times bestselling authors Gretchen Rubin and Seth Godin.
Check out Passion Struck's Episode Starter Packs on Spotify or Passion Struck starter packs to get started with the podcast.
My solo episode on how you unleash your creativity: https://passionstruck.com/unleash-your-creativity/
Want to catch my best interviews from 2022? Check out episode 233 on intentional greatness and episode 234 on intentional behavior change.
Watch my interview with Dr. Mark Hyman on how to defy aging: https://passionstruck.com/dr-mark-hyman-secrets-to-living-young-forever/
Catch my interview with Dr. Amy Shah on how you can control your food cravings: https://passionstruck.com/dr-amy-shah-you-can-control-your-food-cravings/
My solo episode on why micro choices matter: https://passionstruck.com/why-your-micro-choices-determine-your-life/
About Today's Guest, Dr. Caroline Leaf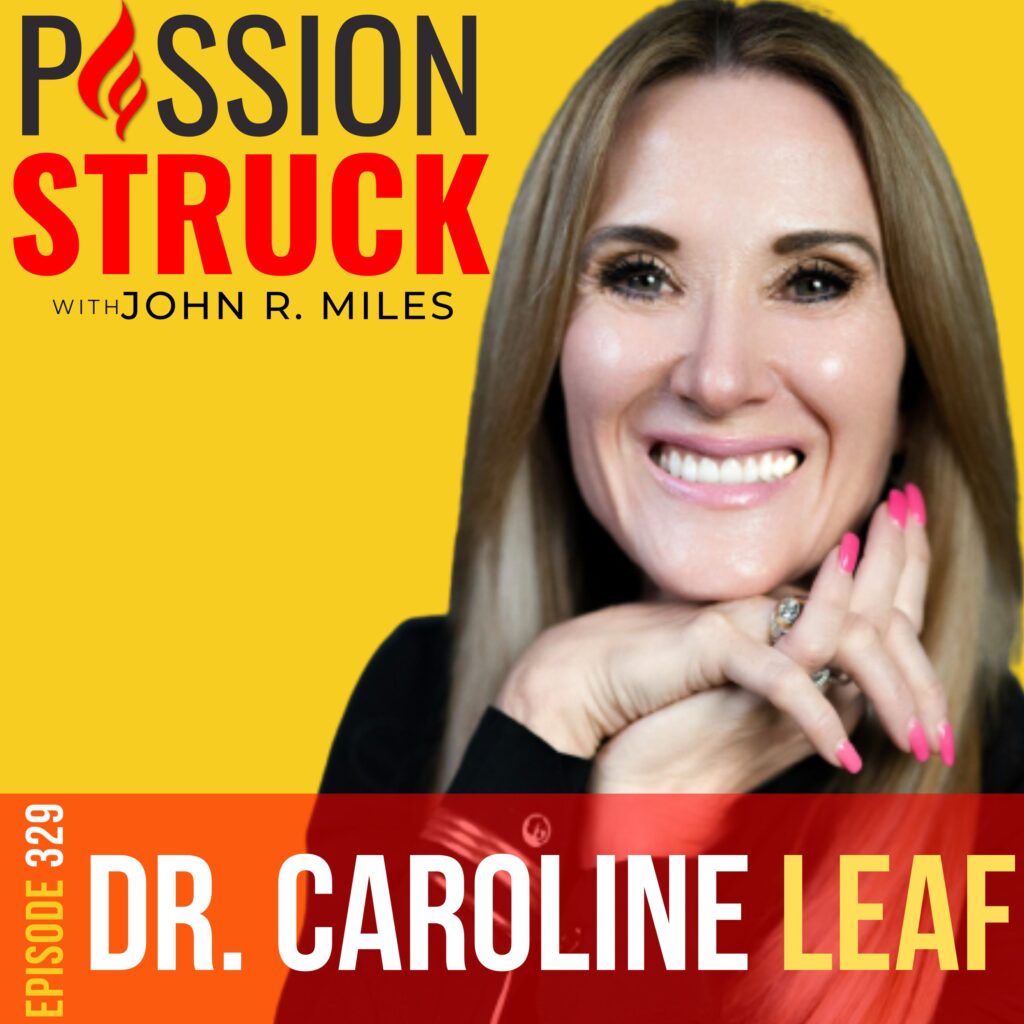 Dr. Caroline Leaf is a distinguished communication pathologist and cognitive neuroscientist, holding a Masters and Ph.D. in Communication Pathology, along with a BSc in Logopaedics. Her expertise lies in cognitive and metacognitive neuropsychology. Since the early 1980s, she has been passionately delving into research on the intricate mind-brain connection, the essence of mental health, and memory formation. Notably, she was among the first to explore how directed mind input can trigger neuroplasticity, causing profound changes in the brain.
Drawing from her clinical experience and impactful work with underprivileged teachers and students in South Africa and the USA, Dr. Leaf developed the groundbreaking Geodesic Information Processing Theory. This theory sheds light on how we think, build memory, and learn. Utilizing its principles, she crafted effective tools and processes that have brought about life-altering transformations for individuals with Traumatic Brain Injury (TBI), Chronic Traumatic Encephalopathy (CTE), learning disabilities (ADD, ADHD), autism, dementia, anxiety, and depression.
As a bestselling author, Dr. Caroline Leaf has penned several influential works, including "Switch on Your Brain," "Think Learn Succeed," and "Think and Eat Yourself Smart." Her impact goes far beyond the written word, as she shares her knowledge at academic, medical, and neuroscience conferences, as well as churches and diverse audiences worldwide.
Dr. Leaf's dedication extends to the global ECHO movement, where she plays a vital role in training physicians worldwide on the mind-brain-body connection, mental health, and preventing physician burnout.
Currently, she is spearheading clinical trials with her five-step program, honed during her private practice. These trials aim to demonstrate the efficacy of mind-directed techniques in alleviating mental ill-health, such as anxiety, depression, and intrusive thoughts. Dr. Caroline Leaf is resolute in her mission to make mental health care more accessible, affordable, and applicable worldwide, while also working towards destigmatizing mental health.
We are immensely honored to feature Dr. Caroline Leaf on the Passion Struck podcast, where she shares her profound knowledge with all of us.
Follow John R. Miles On The Socials
* Twitter: https://twitter.com/Milesjohnr
* Facebook: https://www.facebook.com/johnrmiles.c0m
* Medium: https://medium.com/@JohnRMiles​
* Instagram: https://www.instagram.com/john_r_miles
* LinkedIn: https://www.linkedin.com/in/milesjohn/
* Blog: https://johnrmiles.com/blog/
* Instagram: https://www.instagram.com/passion_struck_podcast/
* Gear: https://www.zazzle.com/store/passion_struck/
John R. Miles is globally recognized as an expert in intentional behavior change, leadership, personal mastery, and veteran advocacy. He founded and serves as CEO of PASSION STRUCK®. This media company boasts a significant social media following and tens of millions of annual views on its podcasts and YouTube channels. His podcast, Passion Struck with John R. Miles, sets records and has held the top spot among alternative health podcasts. Furthermore, John is the author of the upcoming book "Passion Struck," which is set to be published in early 2024.
Passion Struck aspires to speak to the humanity of people in a way that makes them want to better, live better, and impact the world.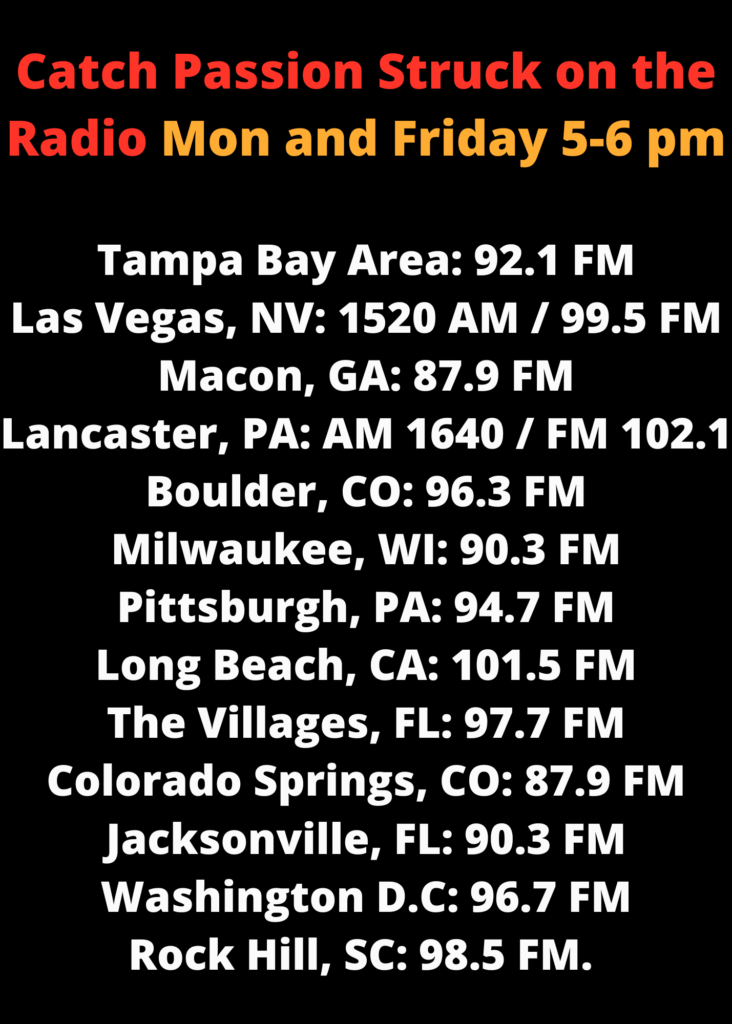 P.S.
Passion Struck is now on the AMFM247 broadcasting network every Monday and Friday from 5-6 PM.
Step 1: Go to TuneIn, Apple Music (or any other app, mobile or computer)
Step 2: Search for "AMFM247" Network
Passion Struck's mission is to unlock the power of intentionality for the benefit of us all. To create a world where we live better, be better, and impact the world through our unique and powerful content.