Dr. Anupam B. Jena joins host John R. Miles on the Passion Struck podcast to discuss his research on natural experiments and their impact on healthcare outcomes. Dr. Jena's studies provide valuable insights into the effects of being a world leader on health, the consequences of playing professional football, and even the influence of birth month on ADHD diagnoses. Dr. Jena is the co-author of the new book, "Random Acts of Medicine: The Hidden Forces That Sway Doctors, Impact Patients, and Shape Our Health."
Want to learn the 12 philosophies that the most successful people use to create a limitless life? Pre-order John R. Miles's new book, Passion Struck, releasing on February 6, 2024.
Like this show? Please leave us a review here – even one sentence helps! Please post a screenshot of you listening on Instagram & tag us to thank you personally!
Hear the secrets and philosophy of the World's GREATEST high achievers every Tuesday and Thursday, and tune in each week for an inspirational Momentum Friday solo message.
Listen to the episode on Apple Podcasts, Spotify, Podcast Addict, Pocket Casts, Stitcher, Castbox, Google Podcasts, Listen Notes, Amazon Music, or on your favorite podcast platform. You can watch the interview on YouTube below.
Enjoy!
Unlocking the Secrets of Healthcare Outcomes: Insights from Natural Experiments with Dr. Anupam B. Jena
In this episode of the Passion Struck podcast, host John R. Miles interviews Dr. Anupam B. Jena (Bapu Jena), a physician, and economist, about his research on natural experiments and their insights into healthcare outcomes. Dr. Jena shares fascinating findings from his studies, including the impact of being a world leader on health, the effects of playing professional football, and even the influence of birth month on ADHD diagnoses. Listeners will gain a deeper understanding of the complexities of medical decision-making and the need to consider various factors in delivering optimal patient care.
Dr. Jena's research highlights the importance of thorough and unhurried patient care, as well as the benefits of considering non-direct costs and obstacles that may affect healthcare decisions. Healthcare providers and professionals seeking to improve patient outcomes will find this episode particularly insightful and relevant to their work. Tune in to gain valuable insights from Dr. Jena's research and enhance your understanding of healthcare outcomes.
By listening to Bapu and John, you will be able to:
Uncover the fascinating intersection of economics and medical science and its implication in healthcare research.
Explore the insightful world of Natural experiments and their transformative impacts on healthcare outcomes.
Understand the critical role played by randomization in improving the success rate of clinical trials, especially for cancer patients.
Dive into the influence of external factors on healthcare decision-making processes and their consequential effects on patient outcomes.
Learn how timing and response times play a crucial part in shaping the quality of medical care.
And much, much more!
Have any questions, comments, or stories you'd like to share? Drop us a line at 

[email protected]

!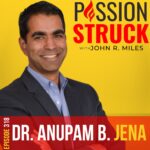 Please Scroll Down For Featured Resources
Thank You, Indeed, For Sponsoring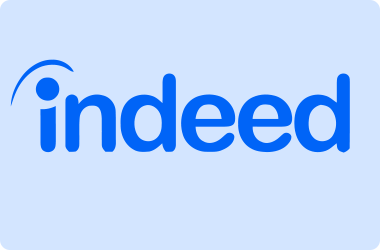 With Indeed, you can search for millions of jobs online to find the next step in your career. With tools for job search, resumes, company reviews, and more.
Head to https://www.indeed.com/passionstruck, where you can receive a $75 credit to attract, interview, and hire in one place.
Thank You, Hello Fresh, For Sponsoring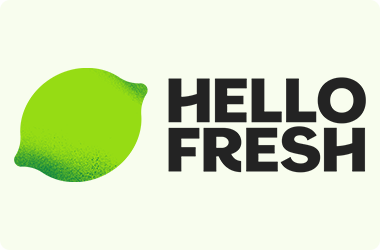 Hello Fresh provides delicious and wholesome meals with easy-to-follow recipes and fresh, high-quality ingredients. Use code passion 50 to get 50% off plus free shipping!
Thank You, Nom Nom, For Sponsoring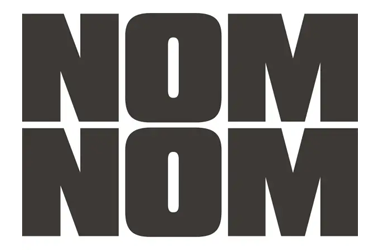 Nom Nom is healthy, fresh food for dogs formulated by top Board Certified Veterinary Nutritionists, prepped in their kitchens with free delivery to your door.
Get 50% off and unlock a two-week risk-free trial at https://trynom.com/passionstruck.
Thank You, Lifeforce, For Sponsoring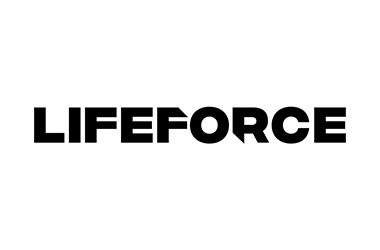 Join me and thousands of others who have transformed their lives through Lifeforce's proactive and personalized approach to healthcare. Visit MyLifeforce.com today to start your membership and receive an exclusive $200 off.
*Our Patreon Page: https://www.patreon.com/passionstruck.
Starter Packs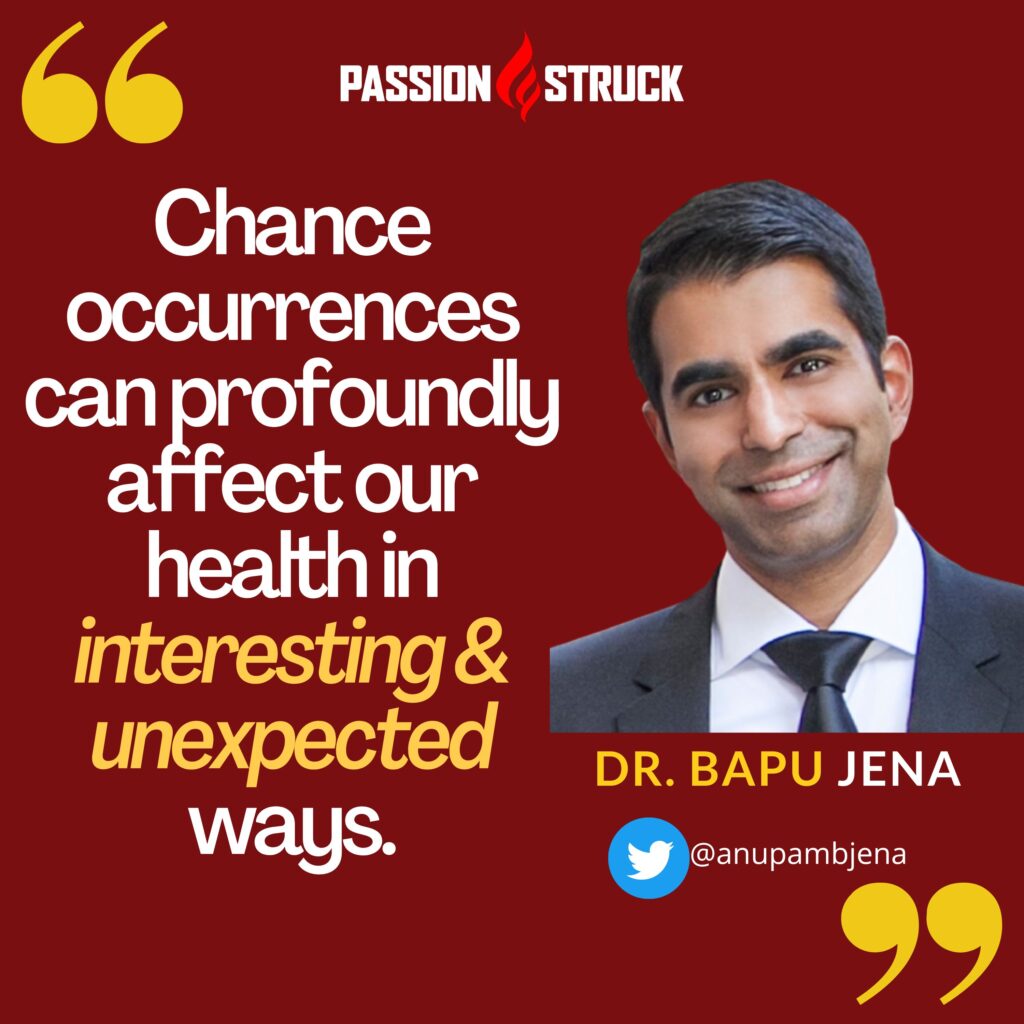 New to the show? These Starter Packs are collections of our most popular episodes grouped by topic, and we now have them also on Spotify. You can also browse starter packs for existing listeners to find your old favorites. Every week, John interviews everyday heroes from all walks of life. Learn how to subscribe to the show and never miss a new episode and topic.
Like this? Please subscribe, and join me on my new YouTube platform for peak performance, life coaching, and personal growth: https://www.youtube.com/c/JohnRMiles
More From My Conversation With Dr. Anupam B. Jena
Dr. Anupam B. Jena's journey into the world of natural experiments began rather unexpectedly, sparked by a seemingly insignificant comment his wife made during a marathon in Boston. As a medical doctor and economist, Dr. Jena was always intrigued by the intricate interplay between health and economics. He was particularly interested in how various factors such as proximity to a hospital or insurance status could impact a person's health. Yet, the idea of examining the impact of large-scale events on healthcare outcomes was novel and unexplored.
Driven by curiosity, Dr. Jena delved into the research, uncovering startling data about the increase in mortality rates during large events like marathons. This not only provided profound insights into healthcare but also served as a powerful reminder of the intricate, often overlooked factors that significantly impact our health.
Impact of Marathons on Healthcare Outcomes
High-impact sports events like marathons bring their own set of challenges for healthcare systems. They often lead to immediate health scares as well as long term implications for participants and spectators. However, it's the surrounding audience and non-participant residents that often go unnoticed when assessing health outcomes. In his conversation with John, Dr. Jena spotlighted the overlooked impact of marathons on residents living in the vicinity. He explained how road closures due to marathons affected response times for acute emergencies, leading to observable changes in patient outcomes. He also raised questions about balancing the societal, economic, and health impacts of such large-scale events, stressing their significance in shaping healthcare policies.
Improved understanding of the impact of natural experiments on healthcare outcomes.
When we think about improving patient care, we often refer to factors directly related to the healthcare system such as thorough diagnosis, proper medication, cutting-edge equipment, and well-trained medical staff. But, have we ever stopped to ponder the influence of random, everyday life occurrences? That's where the importance of natural experiments in healthcare surfaces.
These are unplanned events that surprisingly, can result in changing health outcomes. During the conversation with John R. Miles, Dr. Anupam B. Jena shed light on this intriguing concept. He described how his observation of better cardiac patient outcomes during annual cardiology conventions led him to delve deeper into the subject. This seemingly strange correlation between medical staffing levels and patient outcomes posed a compelling argument about the role of 'doing less' in certain scenarios to improve patient care.
Say Thanks To Dr. Anupam B. Jena
If you enjoyed this interview with Dr. Anupam B. Jena, let him know by clicking on the link below and sending him a quick shout on Twitter:
Click here to show Dr. Anupam B. Jena your thoughts about today's episode on Twitter!
Click here to let John R. Miles know about your number one takeaway from this episode!
And if you want us to answer your questions or you have a topic you would like John to discuss on one of our upcoming weekly Momentum Friday episodes, drop us a line at [email protected].
Resources From The Show With Dr. Anupam B. Jena
Please note that some of the links on this page (books, movies, music, etc.) lead to affiliate programs for which The Passion Struck podcast receives compensation. It's just one of the ways we keep the lights on around here. Thank you so much for being so supportive!
Freakonomics MD: https://freakonomics.com/series-full/bapu/
Twitter: https://twitter.com/AnupamBJena 
Check out Dr. Bapu Jena's Ted Med Talk from 2020 to gain insights into the intricacies of the healthcare system.
Listen to the Freakonomics MD podcast hosted by Dr. Jena to uncover the hidden side of healthcare.
Dive into Dr. Jena's newly launched book, Random Acts of Medicine: The Hidden Forces that Sway Doctors, Impact Patients, and Shape Our Health, to explore the impact of behavioral science, health, and medicine on our lives.
Discover the hidden truths that shape our wellbeing through natural experiments by reading Dr. Jena's book.
Learn about the unexpected and predictable events that influence our health, such as the impact of annual events and the presence of cardiologists at national conferences.
Gain a deeper understanding of the intricate world of medicine and its impact on all of us by joining the thought-provoking conversation with Dr. Bapoo Jena.
Explore the intersection of economics and medicine by delving into Dr. Jena's research on how economic principles and big data insights can improve healthcare.
Pre-order John R. Miles's book, Passion Struck, releasing on February 6, 2024.
Pre-order Kris Carr's latest book, I'm Not a Morning Person, releasing on September 19, 2023.
Listen to the special episode featuring Seth Godin and his new book, A Song of Significance.
Listen to the interview with Scott Simon about his book, Scare Your Soul.
Listen to Passion Struck's interviews with New York Times bestselling authors Gretchen Rubin and Seth Godin.
Check out Passion Struck's Episode Starter Packs on Spotify or Passion Struck starter packs to get started with the podcast.
My solo episode on how you unleash your creativity: https://passionstruck.com/unleash-your-creativity/
Want to catch my best interviews from 2022? Check out episode 233 on intentional greatness and episode 234 on intentional behavior change.
Watch my interview with Dr. Mark Hyman on how to defy aging: https://passionstruck.com/dr-mark-hyman-secrets-to-living-young-forever/
Catch my interview with Dr. Amy Shah on how you can control your food cravings: https://passionstruck.com/dr-amy-shah-you-can-control-your-food-cravings/
My solo episode on why micro choices matter: https://passionstruck.com/why-your-micro-choices-determine-your-life/
About Today's Guest, Dr. Anupam B. Jena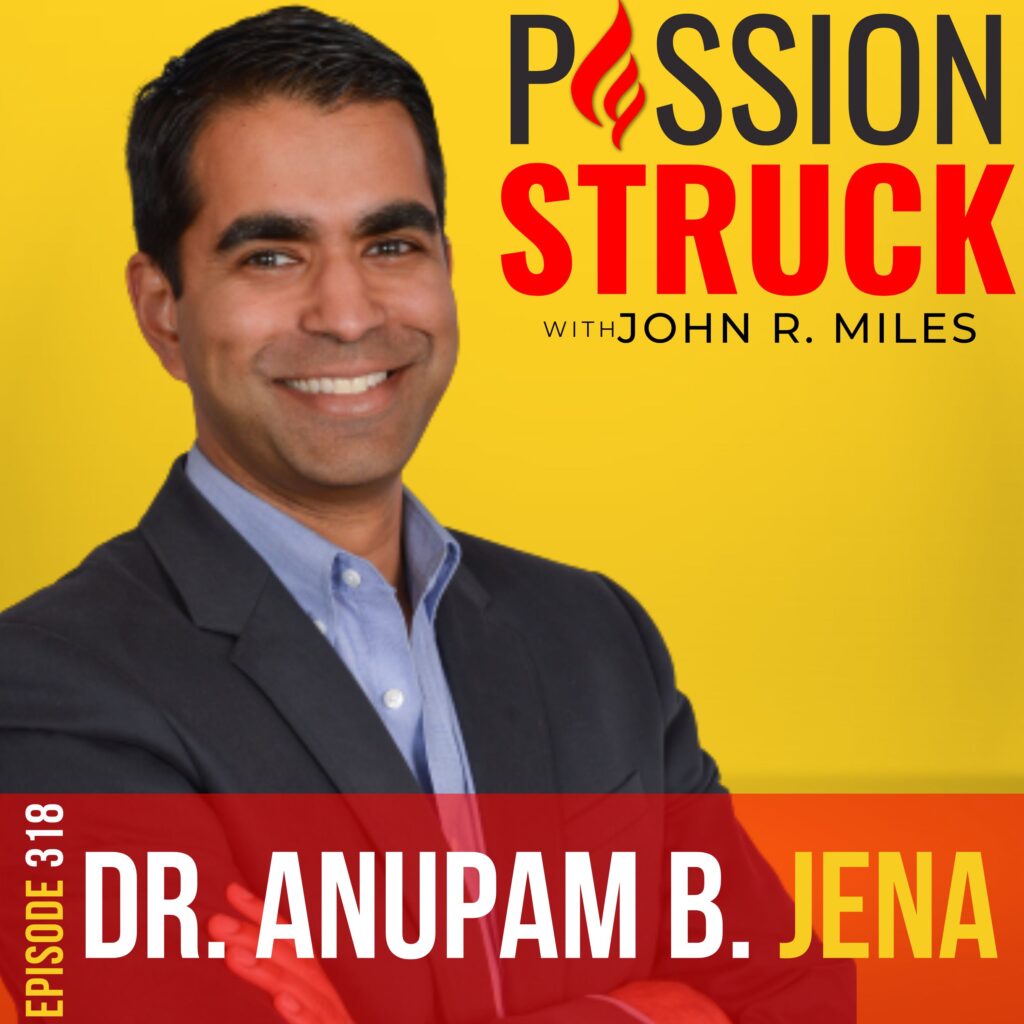 Charting a unique path in the healthcare industry is Dr. Anupam B. Jena, an inspiring figure in both medicine and economics. His role as an internist at Massachusetts General Hospital and a professor at Harvard Medical School gives him a depth of clinical insight, which, when combined with his economic acumen, shapes a fascinating perspective. Always keen to share his knowledge, Dr. Jena hosts the Freakonomics MD podcast. His novel approach has the capacity to transform our understanding of the healthcare system, making him a figure to definitely watch.
Follow John R. Miles On The Socials
* Twitter: https://twitter.com/Milesjohnr
* Facebook: https://www.facebook.com/johnrmiles.c0m
* Medium: https://medium.com/@JohnRMiles​
* Instagram: https://www.instagram.com/john_r_miles
* LinkedIn: https://www.linkedin.com/in/milesjohn/
* Blog: https://johnrmiles.com/blog/
* Instagram: https://www.instagram.com/passion_struck_podcast/
* Gear: https://www.zazzle.com/store/passion_struck/
John R. Miles is globally recognized as an expert in intentional behavior change, leadership, personal mastery, and veteran advocacy. He founded and serves as CEO of PASSION STRUCK®. This media company boasts a significant social media following and tens of millions of annual views on its podcasts and YouTube channels. His podcast, Passion Struck with John R. Miles, sets records and has held the top spot among alternative health podcasts. Furthermore, John is the author of the upcoming book "Passion Struck," which is set to be published in early 2024.
Passion Struck aspires to speak to the humanity of people in a way that makes them want to better, live better, and impact the world.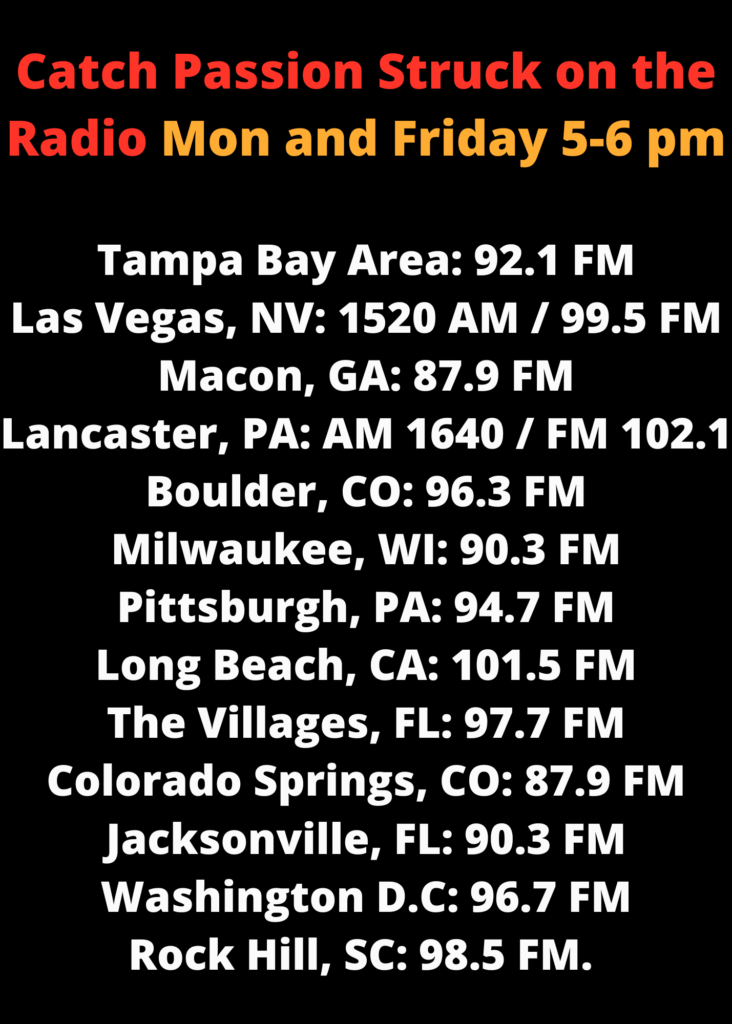 P.S.
Passion Struck is now on the AMFM247 broadcasting network every Monday and Friday from 5-6 PM.
Step 1: Go to TuneIn, Apple Music (or any other app, mobile or computer)
Step 2: Search for "AMFM247" Network
Passion Struck's mission is to unlock the power of intentionality for the benefit of us all. To create a world where we live better, be better, and impact the world through our unique and powerful content.