In this episode of the Passion Struck podcast, host John R. Miles sits down with Cynthia Thurlow, a functional nutritionist and nurse practitioner, to dive into the world of intermittent fasting and its impact on overall health and wellness. Cynthia is the bestselling author of Intermittent Fasting Transformation: The 45-Day Program for Women to Lose Stubborn Weight, Improve Hormonal Health, and Slow Aging.
Want to learn the 12 philosophies that the most successful people use to create a limitless life? Pre-order John R. Miles's new book, Passion Struck, releasing on February 6, 2024.
Like this show? Please leave us a review here – even one sentence helps! Please post a screenshot of you listening on Instagram & tag us to thank you personally!
Hear the secrets and philosophy of the World's GREATEST high achievers every Tuesday and Thursday, and tune in each week for an inspirational Momentum Friday solo message.
Listen to the episode on Apple Podcasts, Spotify, Podcast Addict, Pocket Casts, Stitcher, Castbox, Google Podcasts, Listen Notes, Amazon Music, or on your favorite podcast platform. You can watch the interview on YouTube below.
Enjoy!
Take Control of Your Health: Expert Insights on Intermittent Fasting and Hormonal Balance with Cynthia Thurlow
If you're feeling frustrated and defeated by your efforts to improve your overall health and wellness through various methods like dieting and exercising, only to see little to no results, then you are not alone! Despite your dedication, you may be experiencing a lack of progress, struggling with weight loss, or even feeling constantly fatigued. In today's episode, Cynthia Thurlow and I explore the transformative power of intermittent fasting for enhanced metabolic health and hormonal balance. We discuss her tips on clean fasting, managing cravings, and metabolic health.
Cynthia starts by explaining the concept of clean intermittent fasting, where only bitter coffee, bitter teas, water, and plain electrolytes are consumed during fasting periods. She also provides valuable insights on supplement intake during fasting, managing cravings, and dealing with hesitations about trying intermittent fasting. With her expertise in functional nutrition and emphasis on individual needs, Cynthia is an excellent source of information in the field of intermittent fasting. Listeners seeking to enhance their metabolic health and hormonal balance through intermittent fasting will find this episode to be a valuable resource.
By listening to Cynthia and John, you will be able to:
Discover the transformative power of intermittent fasting and unique nutritional approaches.
Learn about the profound effects of intermittent fasting on your wellness and vitality.
Explore the intriguing link between your gut's well-being and your mental health.
Peel away the limitations of allopathic medicine and delve into the world of lifestyle medicine.
Harness your nervous energy and elevate your public speaking skills.
And much, much more!
Have any questions, comments, or stories you'd like to share? Drop us a line at

[email protected]

!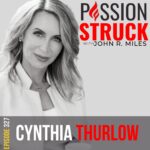 Please Scroll Down For Featured Resources
Thank You, Indeed, For Sponsoring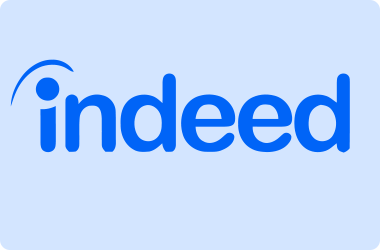 With Indeed, you can search for millions of jobs online to find the next step in your career. With tools for job search, resumes, company reviews, and more.
Head to https://www.indeed.com/passionstruck, where you can receive a $75 credit to attract, interview, and hire in one place.
Thank You, Netsuite By Oracle, For Sponsoring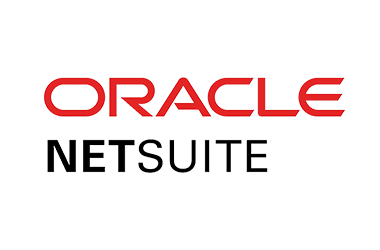 NetSuite is the leading integrated cloud business software suite, including business accounting, ERP, CRM, and e-commerce software. Visit netsuite.com/passionstruck to defer payments of a FULL NetSuite implementation for six whole months.
*Our Patreon Page: https://www.patreon.com/passionstruck.
Starter Packs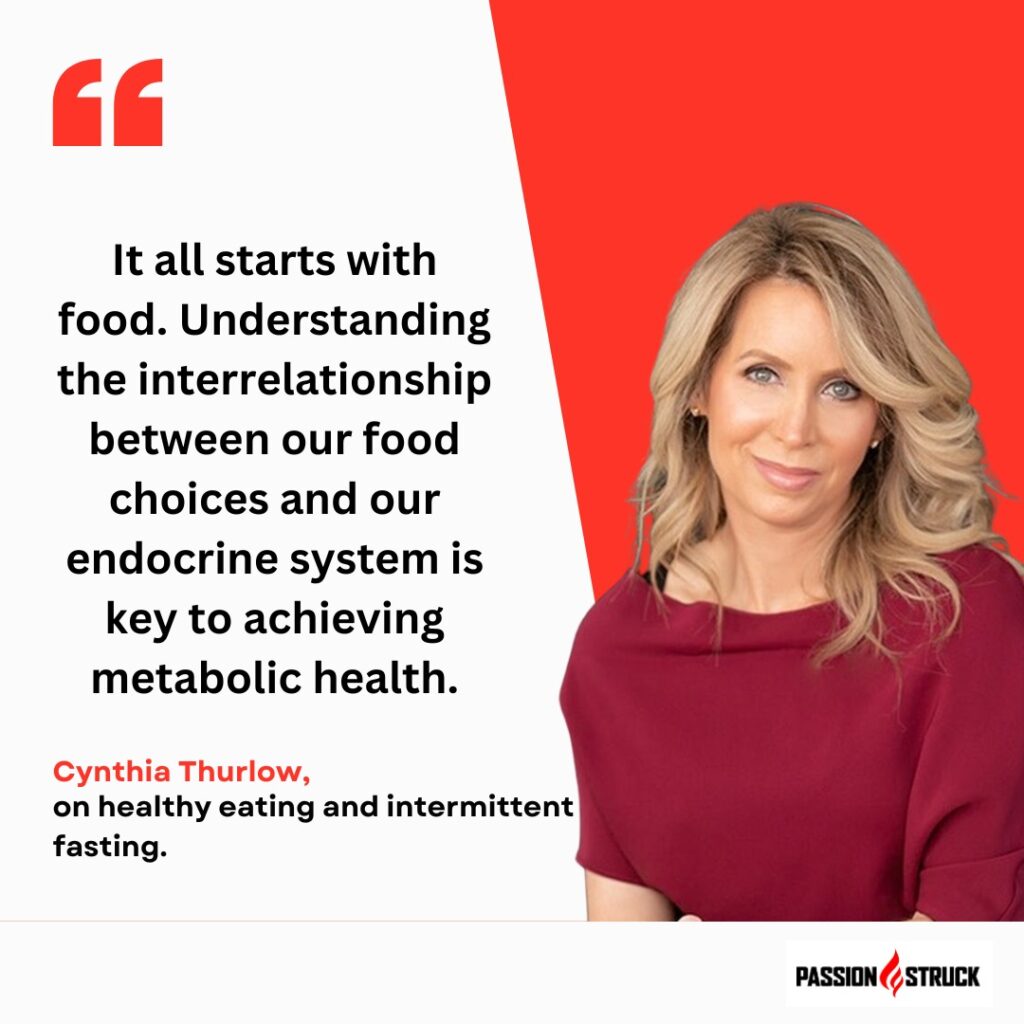 New to the show? These Starter Packs are collections of our most popular episodes grouped by topic, and we now have them also on Spotify. You can also browse starter packs for existing listeners to find your old favorites. Every week, John interviews everyday heroes from all walks of life. Learn how to subscribe to the show and never miss a new episode and topic.
Like this? Please subscribe, and join me on my new YouTube platform for peak performance, life coaching, and personal growth: https://www.youtube.com/c/JohnRMiles
More From My Conversation With Cynthia Thurlow
Life has a funny way of making decisions for us, and it was no different for Cynthia Thurlow. As a young college graduate, she was on the brink of embracing a career in law, but life had other plans. Her journey, however, took a more decisive turn when a professor suggested she consider becoming a nurse practitioner. Initially resistant, Cynthia found herself drawn towards the prospect and thus began her journey in healthcare. But while she excelled in her role as a nurse practitioner, she began to question the limitations of traditional allopathic medicine.
Despite Cynthia's meticulous diet, this curiosity was further piqued when her youngest son developed severe eczema and life-threatening food allergies. This led her to explore the link between food and health, prompting her to shift her focus toward lifestyle medicine and ultimately discover the health and wellness benefits of intermittent fasting.
Enhanced Metabolic Health and Hormonal Balance through Intermittent Fasting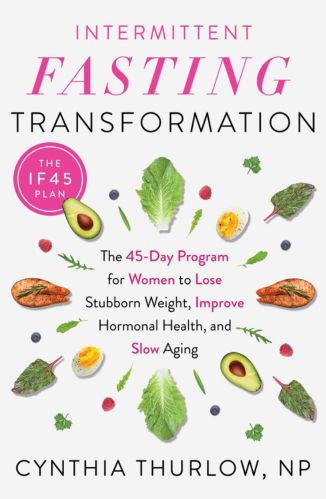 Intermittent fasting is more than just a buzzword in the health industry. It forms a pivotal part of a health regimen to enhance metabolic health and hormonal balance. Why is this important? Well, metabolic health is critical to the body's ability to use different fuel substrates effectively. Meanwhile, hormonal balance is a key driver in how our bodies function, from mood regulation to digestion and sleep patterns.
Cynthia Thurlow – a firm believer in intermittent fasting – has seen firsthand how life-changing it can be. She highlighted its significance in maintaining a metabolically healthy state and shared how this fasting methodology has historical roots in religious practices. Delving into the science and history, Cynthia emphasizes it's not a quick fix but a sustainable lifestyle choice, offering long-term health benefits.
Misconceptions About Metabolic Health
Despite the growing popularity of health and wellness trends, many misconceptions are still looming. In terms of metabolic health, one common belief is that a fasting blood sugar level below 100 is normal – an assertion Cynthia debunks. Recent studies show that a fasting blood sugar level of 90-99 indicates a three times greater risk for developing insulin resistance.
In her conversation with John, Cynthia quickly cleared the air around the misconceptions of metabolic health. She revealed the facts about blood sugar levels and emphasized that being metabolically healthy extends beyond lab parameters. It includes aspects like the quality of one's sleep, level of physical activity, and the avoidance of sedentary behavior.
Say Thanks To Cynthia Thurlow
If you enjoyed this interview with Cynthia Throlow, let her know by clicking on the link below and sending her a quick shout on Instagram:
Click here to show Cynthia Thurlow your thoughts about today's episode on Instagram!
Click here to let John R. Miles know about your number one takeaway from this episode!
And if you want us to answer your questions or you have a topic you would like John to discuss on one of our upcoming weekly Momentum Friday episodes, drop us a line at [email protected].
Resources From The Show With Cynthia Thurlow
Please note that some of the links on this page (books, movies, music, etc.) lead to affiliate programs for which The Passion Struck podcast receives compensation. It's just one of the ways we keep the lights on around here. Thank you so much for being so supportive!
Website: https://cynthiathurlow.com/
Instagram: https://www.instagram.com/cynthia_thurlow_/
Visit Cynthia Thurlow's website to learn more about her customized nutrition strategies and programs.
Purchase Cynthia's groundbreaking book, Intermittent Fasting Transformation, to discover her game-changing approach to intermittent fasting.
Sign up for one of Cynthia's specialty fasting programs to receive personalized guidance and support on your intermittent fasting journey.
Explore Cynthia's podcast and TEDx talks to gain further insight into the transformative power of intermittent fasting and personalized nutrition.
Connect with Cynthia on social media to stay updated on her latest insights, tips, and resources for achieving optimal health and wellness.
Consider booking a consultation with Cynthia to receive personalized nutrition recommendations and guidance tailored to your specific needs and goals.
Check out Robin O'Brien's book, The Unhealthy Truth, which inspired Cynthia to shift her perspectives on healthcare and explore alternative health options.
Pre-order John R. Miles's book, Passion Struck, releasing on February 6, 2024.
Pre-order Kris Carr's latest book, I'm Not a Morning Person, releasing on September 19, 2023.
Listen to the special episode featuring Seth Godin and his new book, A Song of Significance.
Listen to the interview with Scott Simon about his book, Scare Your Soul.
Listen to Passion Struck's interviews with New York Times bestselling authors Gretchen Rubin and Seth Godin.
Check out Passion Struck's Episode Starter Packs on Spotify or Passion Struck starter packs to get started with the podcast.
My solo episode on how you unleash your creativity: https://passionstruck.com/unleash-your-creativity/
Want to catch my best interviews from 2022? Check out episode 233 on intentional greatness and episode 234 on intentional behavior change.
Watch my interview with Dr. Mark Hyman on how to defy aging: https://passionstruck.com/dr-mark-hyman-secrets-to-living-young-forever/
Catch my interview with Dr. Amy Shah on how you can control your food cravings: https://passionstruck.com/dr-amy-shah-you-can-control-your-food-cravings/
My solo episode on why micro choices matter: https://passionstruck.com/why-your-micro-choices-determine-your-life/
About Today's Guest, Cynthia Thurlow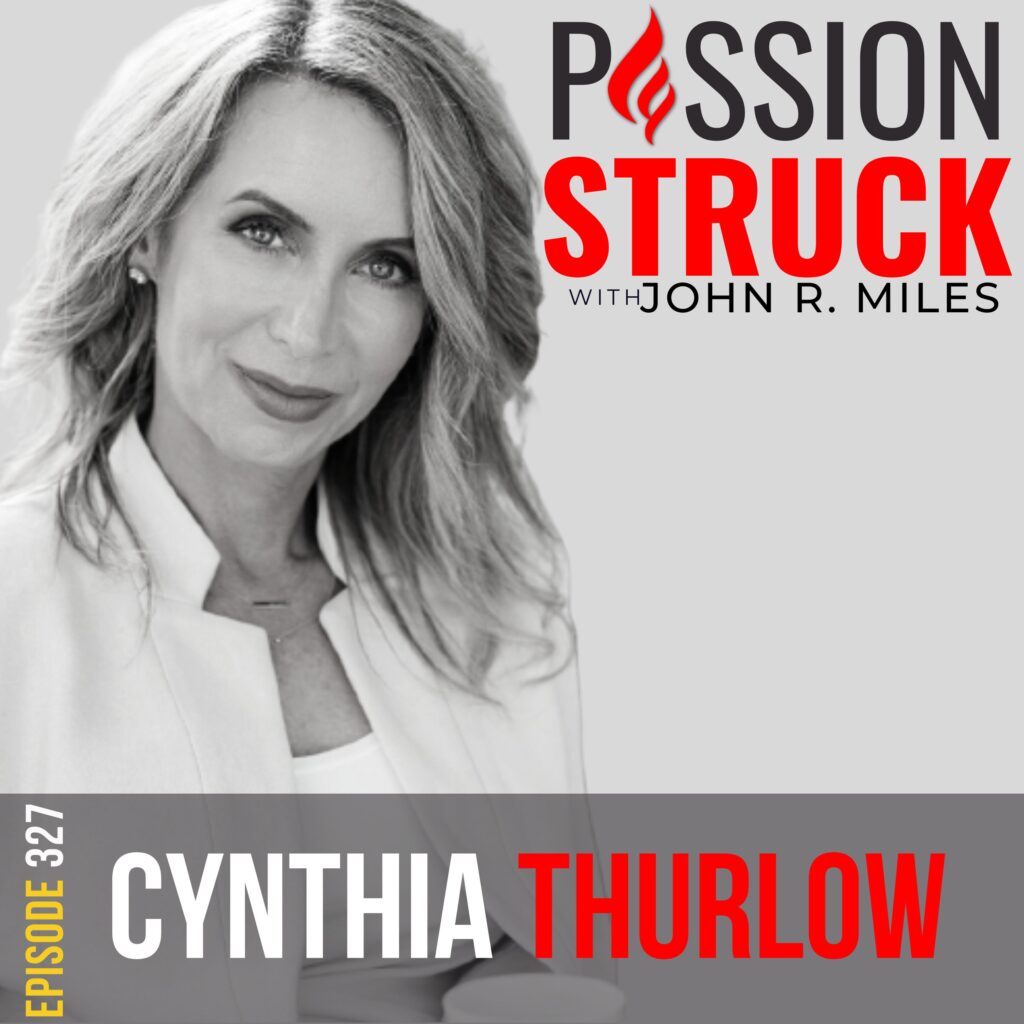 Let me introduce Cynthia Thurlow, a woman whose groundbreaking work on intermittent fasting transforms lives worldwide. Not just a renowned nutrition expert, Cynthia wears multiple hats, including a nurse practitioner, two-time TEDx speaker, podcast host, and author. With her wealth of professional and personal experience, she enlightens people about an individualized six-week fasting regime designed to achieve metabolic health and hormonal balance at any stage of life. With her scientific-backed advice, her audience learns about a life free from hunger, cravings, and weight plateaus. Not just weight loss, she promises therapeutic benefits, such as detoxification and relief from perimenopause symptoms.
Follow John R. Miles On The Socials
* Twitter: https://twitter.com/Milesjohnr
* Facebook: https://www.facebook.com/johnrmiles.c0m
* Medium: https://medium.com/@JohnRMiles​
* Instagram: https://www.instagram.com/john_r_miles
* LinkedIn: https://www.linkedin.com/in/milesjohn/
* Blog: https://johnrmiles.com/blog/
* Instagram: https://www.instagram.com/passion_struck_podcast/
* Gear: https://www.zazzle.com/store/passion_struck/
John R. Miles is globally recognized as an expert in intentional behavior change, leadership, personal mastery, and veteran advocacy. He founded and serves as CEO of PASSION STRUCK®. This media company boasts a significant social media following and tens of millions of annual views on its podcasts and YouTube channels. His podcast, Passion Struck with John R. Miles, sets records and has held the top spot among alternative health podcasts. Furthermore, John is the author of the upcoming book "Passion Struck," which is set to be published in early 2024.
Passion Struck aspires to speak to the humanity of people in a way that makes them want to better, live better, and impact the world.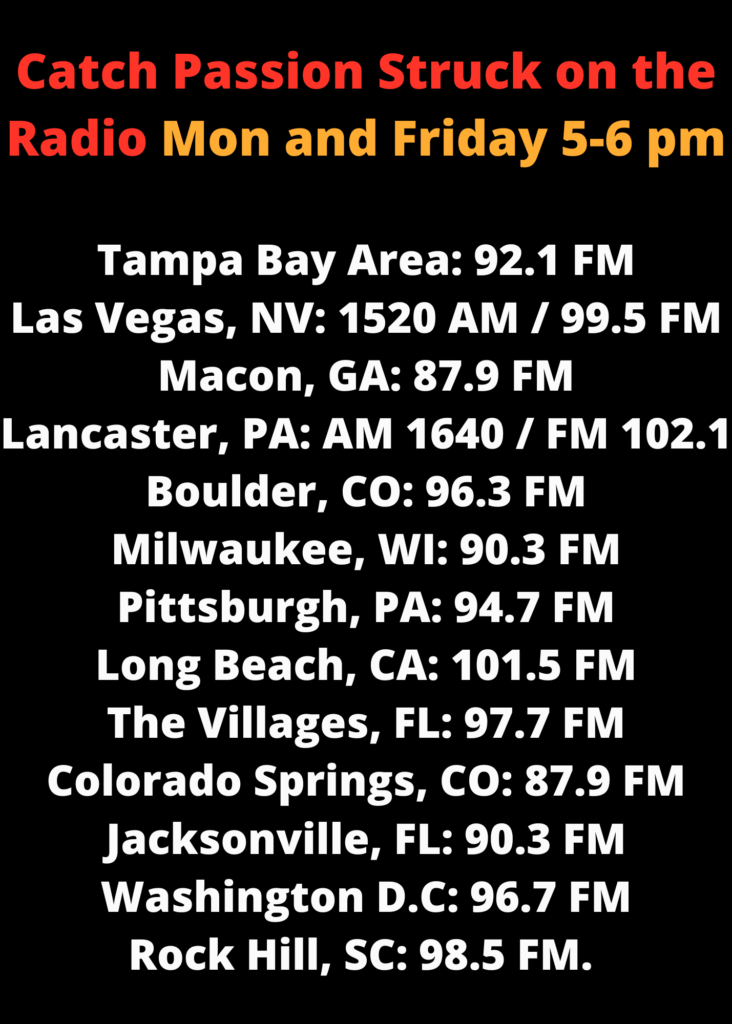 P.S.
Passion Struck is now on the AMFM247 broadcasting network every Monday and Friday from 5-6 PM.
Step 1: Go to TuneIn, Apple Music (or any other app, mobile or computer)
Step 2: Search for "AMFM247" Network
Passion Struck's mission is to unlock the power of intentionality for the benefit of us all. To create a world where we live better, be better, and impact the world through our unique and powerful content.