Brace yourself for a groundbreaking conversation as MIT economist Amy Finkelstein challenges conventional economic thinking and presents a radical proposal to revolutionize the U.S. healthcare system. In this episode, Finkelstein's thought-provoking argument advocates for fully free, automatic, universal coverage, shaking the very foundation of patient cost-sharing. Are we ready for a transformation that could shape the future of American healthcare?
Co-authoring the eye-opening book We've Got You Covered: Rebooting American Health Care. with Larin Einav, Amy unveils a powerful vision for a healthcare system that leaves no one behind. Please tune in to the Passion Struck podcast as we delve into a conversation that will challenge your beliefs and compel you to rethink everything you thought you knew about healthcare. Don't miss this game-changing episode! 🎧
Want to learn the 12 philosophies that the most successful people use to create a limitless life? Pre-order John R. Miles's new book, Passion Struck, releasing on February 6, 2024.
Like this show? Please leave us a review here – even one sentence helps! Please post a screenshot of you listening on Instagram & tag us to thank you personally!
Hear the secrets and philosophy of the World's GREATEST high achievers every Tuesday and Thursday, and tune in each week for an inspirational Momentum Friday solo message.
Listen to the episode on Apple Podcasts, Spotify, Podcast Addict, Pocket Casts, Stitcher, Castbox, Google Podcasts, Listen Notes, Amazon Music, or on your favorite podcast platform. You can watch the interview on YouTube below.
Enjoy!
From Patchwork to Perfection: Amy Finkelstein's Call for Comprehensive Healthcare Reform
Did you know that 30 million Americans lack formal health insurance? And even those with coverage constantly fear losing it due to various life circumstances. The American health insurance system is in dire need of reform, but many existing proposals fall short.
In today's episode, we have a special guest, Amy Finkelstein, Professor of Economics at MIT and a leading expert in the field of health economics. Together, we will delve into the pressing issue of health insurance in the United States. In our interview, Amy challenges the conventional approach to reform and offers a fresh perspective on what US health insurance policy should truly accomplish.
Through meticulous research, historical insights, and comparative analyses of global systems, Amy argues that we must rebuild our healthcare system from the ground up. Her provocative blueprint advocates for universal coverage for essentials while providing the option for supplemental insurance. In this episode, Amy Finkelstein will share her expertise, discussing why the current approach to healthcare reform is bound to fail and how we can chart a new path forward. Her insights, balanced and accessible, will reshape the conversation around healthcare and offer hope for patients, healthcare professionals, and policymakers alike.
Join us as we explore this revolutionary plan for a coherent, evidence-based healthcare system that can't be ignored. Let's dive into the future of American health care together.
By listening to Amy and John, you will be able to:
Decode the importance of universal healthcare coverage in the United States, and grasp its potential ripple effects on society.
Recognize the desperate call for a holistic healthcare reform and the immense impact it could have on the well-being of the nation.
Identify the multitiered challenges faced by insured policy holders, and gain insights into practical solutions.
Ponder upon the concept of entirely free, automatic, universal coverage and its ability to reshape the healthcare industry.
Perceive the cross-party endorsement for universal coverage, and the unified front required to ensure its implementation.
And much, much more!
Have any questions, comments, or stories you'd like to share? Drop us a line at

[email protected]

!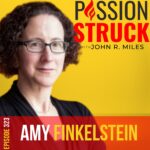 Please Scroll Down For Featured Resources
Thank You, Indeed, For Sponsoring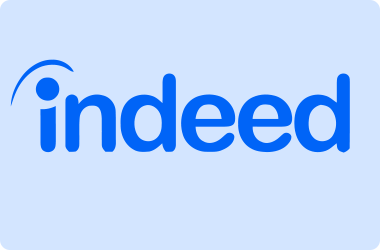 With Indeed, you can search for millions of jobs online to find the next step in your career. With tools for job search, resumes, company reviews, and more.
Head to https://www.indeed.com/passionstruck, where you can receive a $75 credit to attract, interview, and hire in one place.
Thank You, Lifeforce, For Sponsoring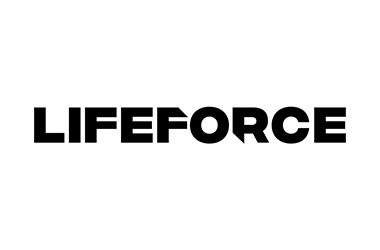 Join me and thousands of others who have transformed their lives through Lifeforce's proactive and personalized approach to healthcare. Visit MyLifeforce.com today to start your membership and receive an exclusive $200 off.
*Our Patreon Page: https://www.patreon.com/passionstruck.
Starter Packs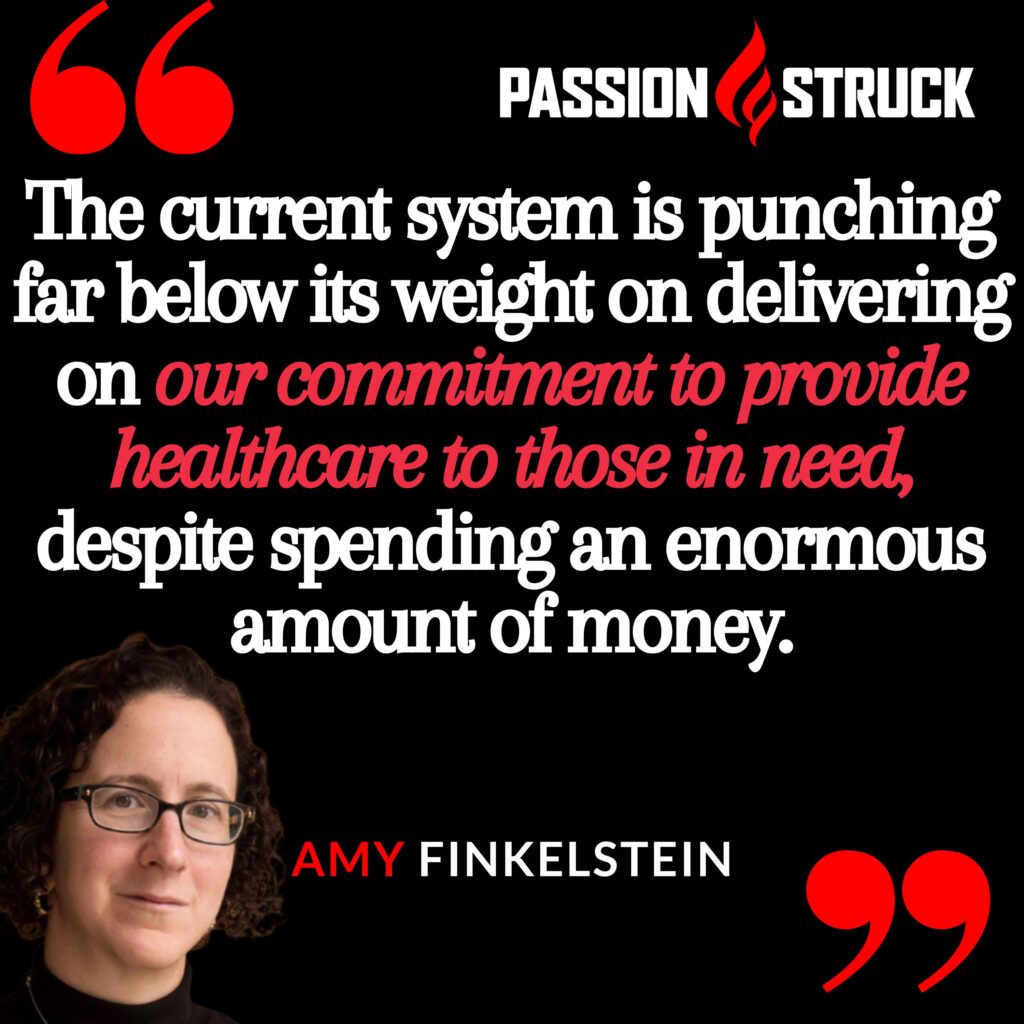 New to the show? These Starter Packs are collections of our most popular episodes grouped by topic, and we now have them also on Spotify. You can also browse starter packs for existing listeners to find your old favorites. Every week, John interviews everyday heroes from all walks of life. Learn how to subscribe to the show and never miss a new episode and topic.
Like this? Please subscribe, and join me on my new YouTube platform for peak performance, life coaching, and personal growth: https://www.youtube.com/c/JohnRMiles
More From My Conversation With Amy Finkelstein
Amy Finkelstein, a dedicated academic with a keen interest in economics, was asked a challenging question by her father-in-law that shifted her perspective. She was asked about her stance on Medicare for all, a query that led her to reassess her narrow focus on health policy. With her collaborator, Lauren, they began evaluating the larger picture of the U.S. healthcare system.
The more they explored, the more they recognized the system's fundamental flaw – it was meant to provide essential medical care to those in dire need but was drastically falling short. This realization sparked a deep-seated drive in Amy, igniting a fierce determination to tackle and transform an inherently flawed system. This encounter stirred profound emotions and a renewed sense of purpose in her mission.
The Inadequacy of Incremental Reform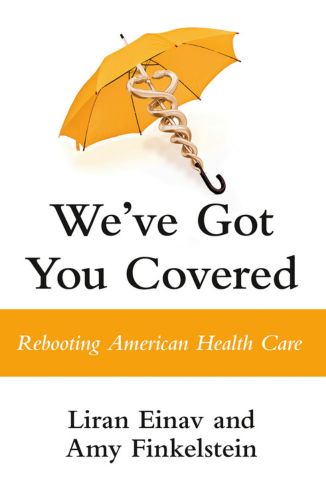 Incremental changes might feel like small victories, but do they add value in the long run? It's like adding sprinkles to your ice cream when you're lactose intolerant. The issue is with the ice cream, not the lack of sprinkles! Amy Finkelstein thinks so too. The idea of incrementalism doesn't sit well with her. She criticizes the current healthcare system for its half-baked approach, arguing that it leaves many loopholes and people uninsured or intermittently lacking coverage. Don't we all secretly dislike complicated processes? Amy clearly does, pointing out that such systems lack efficiency and fairness.
The Problem with Health Insurance
Let's talk about the ins and outs of health insurance in the bulky, complex U.S. healthcare system. Acquiring it may seem like a sigh of relief, but it comes with its own drama. Picture this, you're insured but haunted ceaselessly by the risk of losing the coverage and the burning holes it leaves in your pocket due to significant gaps. It's like walking on thin ice, even the slightest misstep can send you spinning into a whirlpool of medical bills. Like many of us,
Amy Finkelstein isn't a fan of this scary labyrinth. During her chat with John, she dissects the rigidity of the current healthcare system. Drawing examples from actual circumstances, she suggests that even those supposedly sheltered by their policies can be suddenly left stranded with an avalanche of medical bills. So, nobody's really safe, further emphasizing the need for a radical shake-up.
Resources From The Show With Amy Finkelstein
Please note that some of the links on this page (books, movies, music, etc.) lead to affiliate programs for which The Passion Struck podcast receives compensation. It's just one of the ways we keep the lights on around here. Thank you so much for being so supportive!
Dive into Amy Finkelstein's expertise on health economics and the pressing issue of health insurance in the United States.
Discover the book We've Got You Covered: Rebooting American Healthcare by Amy Finkelstein and Lyren Enoff for a fresh perspective on healthcare reform.
Gain insights on why the current approach to healthcare reform is bound to fail and how to chart a new path forward.
Join the conversation on the revolutionary plan for a coherent, evidence-based healthcare system.
Centers for Medicare & Medicaid Services (CMS): The CMS website offers information about government healthcare programs, policy changes, and updates on healthcare reform initiatives.
The Commonwealth Fund: This independent organization conducts research and analysis on healthcare policy and reform, aiming to improve the U.S. healthcare system.
The Kaiser Family Foundation: The Kaiser Family Foundation provides in-depth research, analysis, and data on healthcare reform, health policy, and health trends.
The Brookings Institution: This think tank conducts research on a wide range of policy areas, including healthcare reform and health policy.
The Urban Institute: The Urban Institute conducts research on social and economic policy issues, including healthcare reform and health insurance coverage.
Health Affairs: This peer-reviewed journal publishes research on healthcare policy, reform, and health system issues.
The National Institute for Health Care Management (NIHCM): NIHCM provides research and analysis on health care cost and quality issues, including healthcare reform efforts.
The American Medical Association (AMA): The AMA offers policy analysis and advocacy related to healthcare reform and physician perspectives on healthcare policy.
The Robert Wood Johnson Foundation (RWJF): RWJF conducts research and provides funding for projects focused on improving health and healthcare, including healthcare reform initiatives.
Pre-order John R. Miles's book, Passion Struck, releasing on February 6, 2024.
Pre-order Kris Carr's latest book, I'm Not a Morning Person, releasing on September 19, 2023.
Listen to the special episode featuring Seth Godin and his new book, A Song of Significance.
Listen to the interview with Scott Simon about his book, Scare Your Soul.
Listen to Passion Struck's interviews with New York Times bestselling authors Gretchen Rubin and Seth Godin.
Check out Passion Struck's Episode Starter Packs on Spotify or Passion Struck starter packs to get started with the podcast.
My solo episode on how you unleash your creativity: https://passionstruck.com/unleash-your-creativity/
Want to catch my best interviews from 2022? Check out episode 233 on intentional greatness and episode 234 on intentional behavior change.
Watch my interview with Dr. Mark Hyman on how to defy aging: https://passionstruck.com/dr-mark-hyman-secrets-to-living-young-forever/
Catch my interview with Dr. Amy Shah on how you can control your food cravings: https://passionstruck.com/dr-amy-shah-you-can-control-your-food-cravings/
My solo episode on why micro choices matter: https://passionstruck.com/why-your-micro-choices-determine-your-life/
About Today's Guest, Amy Finkelstein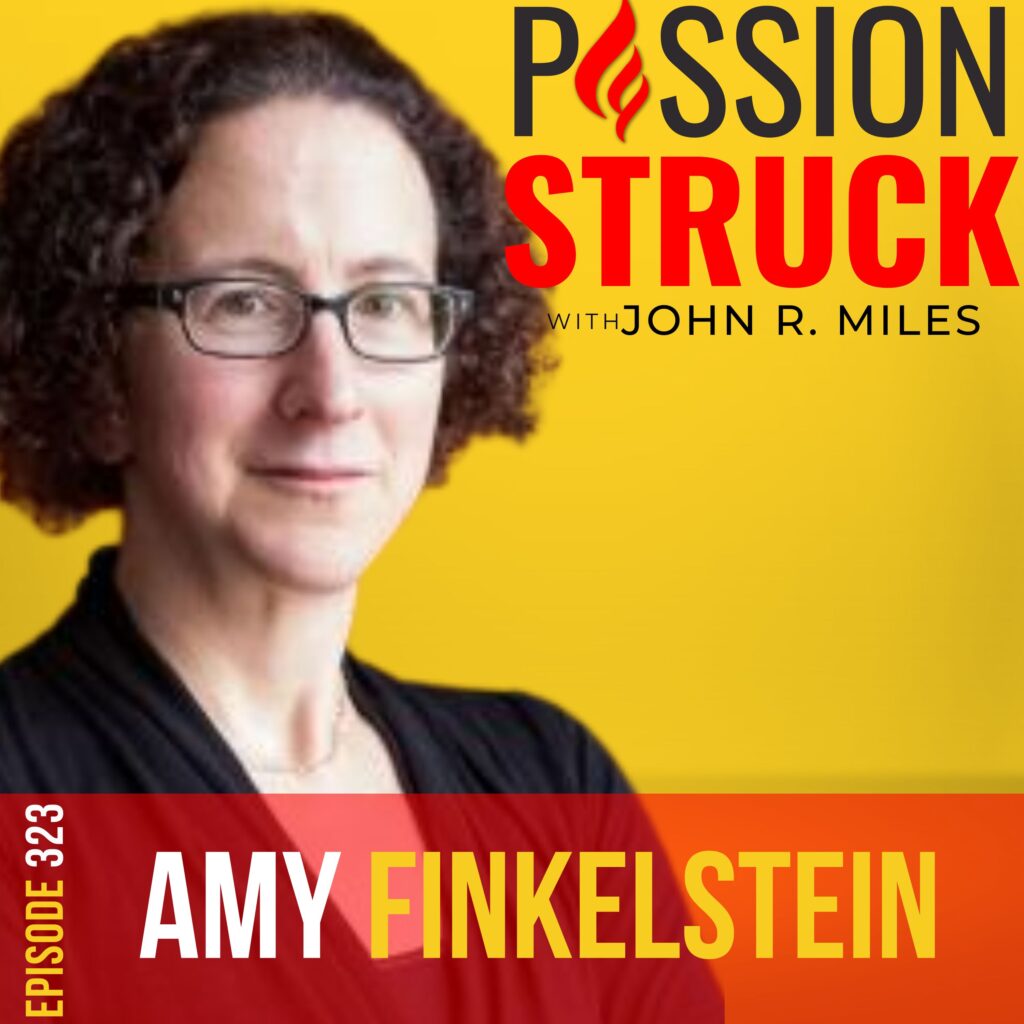 Amy Finkelstein is the John & Jennie S. MacDonald Professor of Economics at Massachusetts Institute of Technology.
Her research focuses on market failures and government intervention in insurance markets, and the economics of health care delivery. She won the John Bates Clark Medal in 2012 and a MacArthur Foundation "Genius" Fellowship in 2018. She is the co-founder of J-PAL North America, Founding Editor of American Economic Review: Insights, and a member of the Panel of Health Advisers at the Congressional Budget Office.
Follow John R. Miles On The Socials
* Twitter: https://twitter.com/Milesjohnr
* Facebook: https://www.facebook.com/johnrmiles.c0m
* Medium: https://medium.com/@JohnRMiles​
* Instagram: https://www.instagram.com/john_r_miles
* LinkedIn: https://www.linkedin.com/in/milesjohn/
* Blog: https://johnrmiles.com/blog/
* Instagram: https://www.instagram.com/passion_struck_podcast/
* Gear: https://www.zazzle.com/store/passion_struck/
John R. Miles is globally recognized as an expert in intentional behavior change, leadership, personal mastery, and veteran advocacy. He founded and serves as CEO of PASSION STRUCK®. This media company boasts a significant social media following and tens of millions of annual views on its podcasts and YouTube channels. His podcast, Passion Struck with John R. Miles, sets records and has held the top spot among alternative health podcasts. Furthermore, John is the author of the upcoming book "Passion Struck," which is set to be published in early 2024.
Passion Struck aspires to speak to the humanity of people in a way that makes them want to better, live better, and impact the world.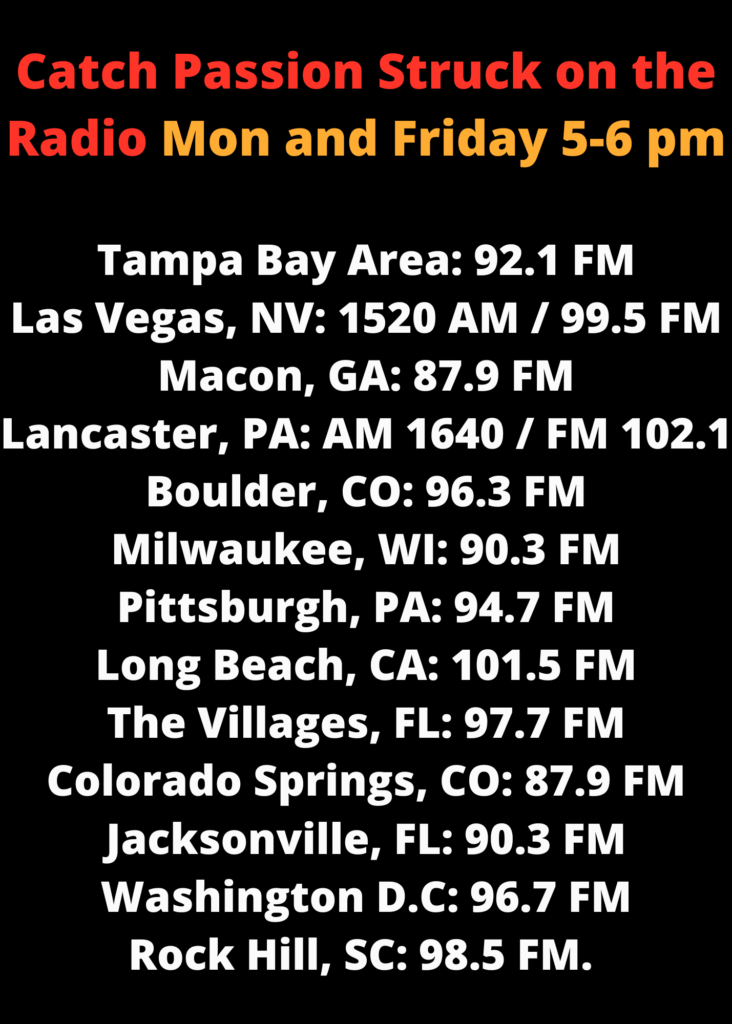 P.S.
Passion Struck is now on the AMFM247 broadcasting network every Monday and Friday from 5-6 PM.
Step 1: Go to TuneIn, Apple Music (or any other app, mobile or computer)
Step 2: Search for "AMFM247" Network
Passion Struck's mission is to unlock the power of intentionality for the benefit of us all. To create a world where we live better, be better, and impact the world through our unique and power