In this heartfelt episode of the Passion Struck podcast, host John R. Miles engages in a deeply personal and timely conversation with Dr. Lynn Matrisian, the Chief Science Officer at the Pancreatic Cancer Action Network (PanCAN), in recognition of World Pancreatic Cancer Day. John shares the story of his sister Carolyn's brave fight against pancreatic cancer, a battle that mirrors the experiences of many families worldwide.
This episode is a tribute to the resilience and courage of all those affected by pancreatic cancer, like John's sister Carolyn. It is a beacon of hope and science in the ongoing battle against this silent killer.
Igniting Hope: Dr. Lynn Matrisian Explores PanCAN's Impactful Journey in Pancreatic Cancer Research and Advocacy
Dr. Matrisian brings her extensive expertise to the discussion, highlighting PanCAN's pioneering research in early detection and the strides being made in treatment options. The episode places a strong emphasis on the importance of public education, particularly for those in high-risk communities, underscoring the potential life-saving power of knowledge.
Listeners are invited to explore the latest advancements in the field, understand the significance of awareness, and learn how each individual can contribute to the fight against this formidable disease.
Key Takeaways from this episode:
The importance of early detection in improving pancreatic cancer outcomes.
Educational efforts are crucial, especially for high-risk populations.
Ongoing research is opening new avenues for treatment.
Personal stories like Carolyn's highlight the human impact of the disease.
Listener involvement and awareness can make a significant difference.
Join us for an insightful and compassionate dialogue with Dr. Lynn Matrisian, as we explore the intricacies of pancreatic cancer research and advocacy. This conversation goes beyond boundaries, urging you to embrace the journey with authenticity and courage.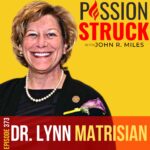 Please Scroll Down For Featured Resources
Thank You, Indeed, For Sponsoring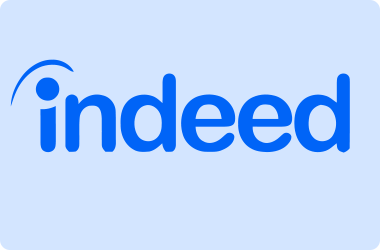 With Indeed, you can search for millions of jobs online to find the next step in your career. With tools for job search, resumes, company reviews, and more.
Head to https://www.indeed.com/passionstruck, where you can receive a $75 credit to attract, interview, and hire in one place.
Thank You, One Skin, For Sponsoring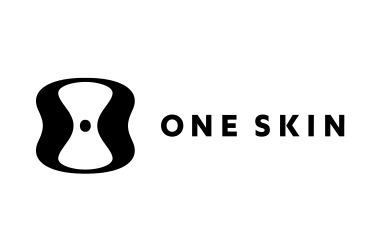 Change how your skin ages with the help of OneSkin. All OneSkin Topical Supplements are formulated with OS-01, the first ingredient scientifically proven to reverse skin's biological age at the molecular level. Use the code PASSIONSTRUCK to get 15% off your order.
*Our Patreon Page: https://www.patreon.com/passionstruck.
Starter Packs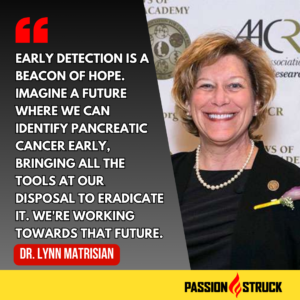 New to the show? These Starter Packs are collections of our most popular episodes grouped by topic, and we now have them also on Spotify.
You can also browse starter packs for existing listeners to find your old favorites. Every week, John interviews everyday heroes from all walks of life. Learn how to subscribe to the show and never miss a new episode and topic.
Like this? Please subscribe and join me on my new YouTube platform for peak performance, life coaching, and personal mastery.
Navigating Hope: Understanding Maria Menounos' Pancreatic Cancer Journey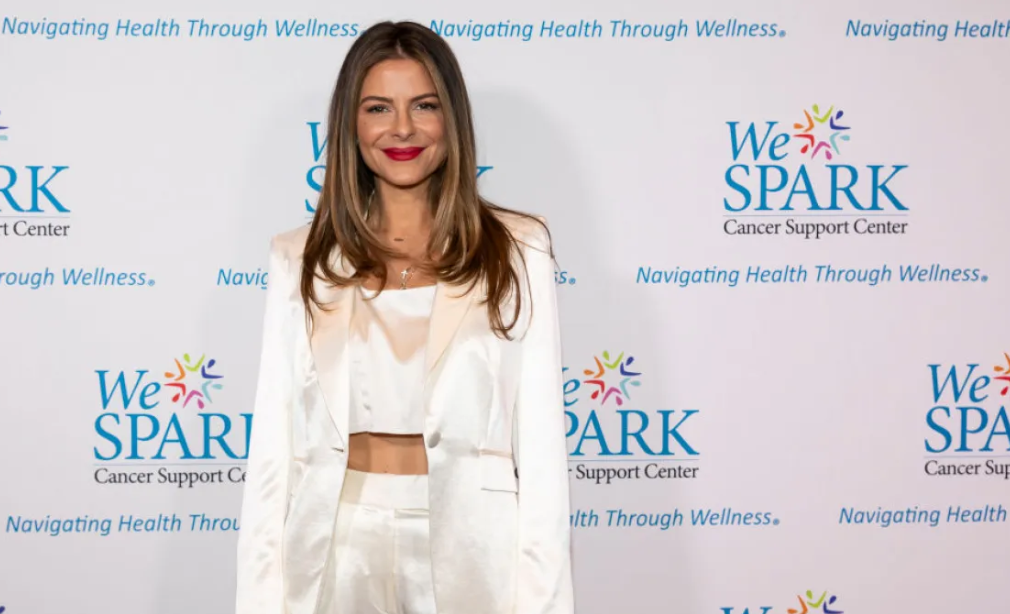 In this segment, Dr. Lynn Matrisian sheds light on Maria Menounos' unique case, offering insights into the challenges and discoveries surrounding her pancreatic cancer diagnosis.
Exploring the specifics of Menounos' situation, the conversation touches upon the role of whole-body MRI scans and the potential impact of such advanced diagnostic tools in early detection.
While Menounos' case differs due to the cancer's location, the discussion raises questions about the future accessibility of comprehensive screening methods and their potential to revolutionize cancer detection.
Join us in unraveling the nuances of Maria Menounos' journey and the broader implications for pancreatic cancer awareness and research.
Jane Mclelland's Revolutionary Journey: Starving Cancer and Inspiring Global Change
After receiving a terminal cancer diagnosis and being told she had only a few weeks to live, Jane embarked on an extraordinary journey of survival. Her research, which included revisiting decades-old studies, led her to an unconventional approach focused not on curing cancer but on halting its growth. Astonishingly, this method not only stopped the cancer's progression but also resulted in its complete disappearance. Jane's groundbreaking strategy has inspired clinics worldwide, yielding impressive results in cancer treatment.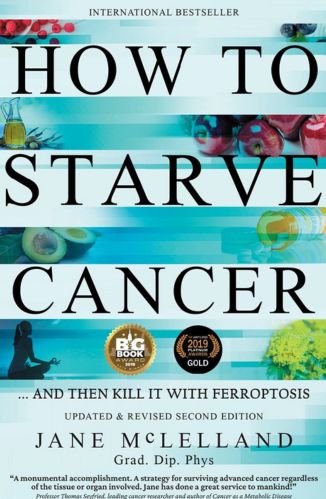 This book, a phenomenal success globally, offers an inspiring narrative combined with Jane's revolutionary 'Metro Map.' This unique guide provides a novel pathway to starving cancer cells. The book is divided into two parts: the first part narrates Jane's incredible journey from a terminal cancer diagnosis to complete recovery. She details her discovery of a specific combination of off-label drugs (usually prescribed for other conditions) and supplements that target and starve the elusive cancer stem cell – considered the Holy Grail in cancer treatment. This approach fills a critical gap in our understanding of why a cure for cancer has remained elusive.
Leading cancer researchers at prominent oncology centers now use this book as a reference. Jane has garnered a substantial following, with tens of thousands of supporters on Facebook. The book is replete with testimonials from patients who have recovered and oncologists who have adopted her methods. Jane's pioneering work has attracted national press, TV, and radio coverage, with more attention anticipated, including two documentaries and a potential movie. She has been recognized for her contributions with the 'Amazing Women Global' Lifetime Achievement Award in 2019 and the New York Big Book Award in the same year. The book also includes a new glossary and index, making it an accessible and essential read for anyone interested in innovative cancer treatments.
Thanks, Dr. Lynn Matrisian
If you enjoyed this interview with Lynn Matrisian, let her know by clicking on the link below and sending her a quick shout on Twitter:
Click here to show Lynn Matrisian your thoughts about today's episode on Twitter!
Click here to let John R. Miles know about your number one takeaway from this episode!
If you want us to answer your questions or you have a topic you would like John to discuss on one of our upcoming weekly Momentum Friday episodes, drop us a line at [email protected].
Resources From The Show With Lynn Matrisian
Please note that some of the links on this page (books, movies, music, etc.) lead to affiliate programs for which The Passion Struck podcast receives compensation. It's just one of the ways we keep the lights on around here. Thank you so much for being so supportive!
Website: https://pancan.org/
Facebook: https://www.facebook.com/pancan
Take PanCAN's 10-question test to learn more about pancreatic cancer risk factors and what might increase your risk.
If you are a first-degree relative of someone diagnosed with pancreatic cancer, you may have an increased risk of developing pancreatic cancer. Your family member with pancreatic cancer is strongly recommended to undergo genetic testing for inherited mutations. Negative results often mean you do not need to get genetic testing.
Use PanCAN's family history worksheet to better understand your risk of hereditary pancreatic cancer.
Download PanCAN's Conversation Guide and bring it with you to your doctor to help understand your risk and identify your symptoms.
Mutations in the BRCA1 and BRCA2 genes increase a person's lifetime risk of developing breast, ovarian and other cancer types, including pancreatic. Ashkenazi Jews have a higher rate of BRCA mutations than the general American population.
The Native American/Alaska Native community has the worst pancreatic cancer survival rate of any major racial or ethnic group, a statistic driven by a variety of factors stemming from systemic oppression and racism.
PanCAN encourages high-risk individuals to know the symptoms of pancreatic cancer and learn more about genetic counseling and surveillance. Individuals with one or more first-degree relatives with pancreatic cancer should consult with a genetic counselor and consider genetic testing.
PanCAN supports research to understand more about how ancestry plays a role in risk for pancreatic cancer. We also fund research focused on health disparities related to pancreatic cancer, including those experienced by the Native American/Alaska Native community.
A PanCAN-funded study called REGENERATE, which stands for Racial/ethnic Equity in GENetic Education, Risk Assessment and Testing, aims to assess perceptions of genetic education and testing among Black and Latino/a/x groups, with a goal to advance equitable access to genetics care.
Passion Struck Core Value System: https://passionstruck.com/the-passion-struck-core-belief-system/
Listen to Passion Struck's interviews with New York Times bestselling authors Gretchen Rubin and Seth Godin.
Check out Passion Struck's Episode Starter Packs on Spotify or Passion Struck starter packs to get started with the podcast.
Want to learn the 12 philosophies that the most successful people use to create a limitless life? Pre-order John R. Miles's new book, Passion Struck, which will be released on February 6, 2024.
My solo episode on Master Self-Awareness By Becoming The Best Version Of You: https://passionstruck.com/master-self-awareness/
Watch my interview with Julie Fleshman On How PanCAN Is Raising The Pancreatic Cancer Survival Rate: https://passionstruck.com/julie-fleshman-pancreatic-cancer-action-network/
Catch my interview with John Hopkins Dr. Mike Pishvaian on the latest in clinical trials available for pancreatic cancer patients: https://passionstruck.com/dr-michael-pishvaian-fighting-pancreatic-cancer/
Watch my episode with pancreatic cancer survivor Sindy Hooper on having the power never to give up: https://youtu.be/yOo4Tlf_6uo?si=Hscq-j1WXESWVytI
Catch my interview with six-time cancer survivor Bill Potts on beating cancer by being your own best advocate: https://passionstruck.com/bill-potts-beat-cancer-be-your-own-best-advocate/
My solo episode on Why We Need Hope Now More Than Ever: https://passionstruck.com/why-we-need-hope-now-more-than-ever/
About Today's Guest, Dr. Kate Bowler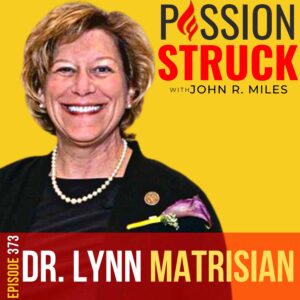 Dr. Lynn Matrisian is a distinguished figure in the realm of pancreatic cancer research—an accomplished scientist, advocate, and Chief Science Officer at the Pancreatic Cancer Action Network (PanCAN). With a background in molecular biology, Dr. Matrisian has devoted her career to unraveling the complexities of pancreatic cancer, aiming to improve early detection methods and advance treatment options.
In her pivotal role at PanCAN, Dr. Matrisian leads pioneering research initiatives focused on early detection, emphasizing the critical role of public education, particularly in high-risk communities. Her efforts extend to advocacy, where she works nationally and globally to influence conversations and policies surrounding pancreatic cancer.
Dr. Matrisian's commitment to the cause goes beyond the laboratory, as she actively engages with individuals affected by pancreatic cancer. Through PanCAN's resources, including personalized case management, she strives to empower patients with the knowledge needed to navigate their journey effectively.
With a vision of a future where pancreatic cancer is not only detected early but also effectively controlled, Dr. Lynn Matrisian stands at the forefront of the fight against this formidable disease. Her expertise, compassion, and dedication inspire hope and instill a sense of purpose in the pursuit of advancements that will impact lives around the world.
Follow John R. Miles On The Socials
* Twitter: https://twitter.com/Milesjohnr
* Facebook: https://www.facebook.com/johnrmiles.c0m
* Medium: https://medium.com/@JohnRMiles​
* Instagram: https://www.instagram.com/john_r_miles