Katie Chonacas (@Chonacas) is a Greek international actress, filmmaker, voice actor, author, host of the She's All Over the Place podcast, and musician. Katie discusses with me how she because a rebel with a cause in our interview.
Katie globalized network television, landing roles on top series such as CSI New York-Cold Case, It's Always Sunny in Philadelphia, and Law and Order. The author, actress, musician, voiceover artist, and social media influencer has crossed paths with Al Pacino, Robert DeNiro, Jennifer Aniston, Morgan Freeman, Nicolas Cage, and Gary Sinise, just to name a few. She is also an artist who uses her love of creativity to spread hope and love.
Hear the secrets and philosophy of the World's GREATEST high achievers every Tuesday and tune in each week for an inspirational Momentum Friday solo message.
Like this show? Please leave us a review here – even one sentence helps! Post a screenshot of you listening on Instagram & tag us to thank you personally!
What I Discuss With Katie Chonacas About Being a Rebel With a Cause
Katie talks about becoming an international actor who went from passion to profession.
How that experience launched into being a voiceover artist and getting the nickname "cartoon Katie."
Why does she feel so strongly about mental health and staying true to her morals and values?
She outlines her tangible steps to achieve any goal you want to accomplish in life.
Why she wants to be a leader and role model for future generations.
We discuss her new podcast season focusing on women's empowerment and divine feminity.
Why she is doubling down on NFTs.
Have any questions, comments, or stories you'd like to share with us? Drop us a line at

[email protected]

m!
And much more…
Please Scroll Down For Featured Resources
Have You Tried Athletic Greens?
AG1 contains over 75 essential vitamins, minerals, and whole-food sourced ingredients giving you a multivitamin, probiotic, prebiotic, adaptogens, and more. One daily scoop supports your immunity, gut health, healthy aging, and energy. Better nutrition made a lot simpler. Free One Year Supply of Vitamin D + 5 Travel Packs using my discount code.
Check Out Ten Thousand Apparel
Durable, top-quality training gear developed and tested by core athletes, representing a stoic dedication to continuous improvement and a better, stronger you.
Get 15% off with code PASSIONSTRUCKk.
Get Online Counseling with BetterHelp
BetterHelp offers affordable, online counseling at your convenience. If you're coping with depression, stress, anxiety, addiction, or any number of issues, you're not alone.
Get 10% off your first month at betterhelp.com/passionstruckck.
4x4x48 Challenge In Support Of Special Forces And Veteran Non-Profits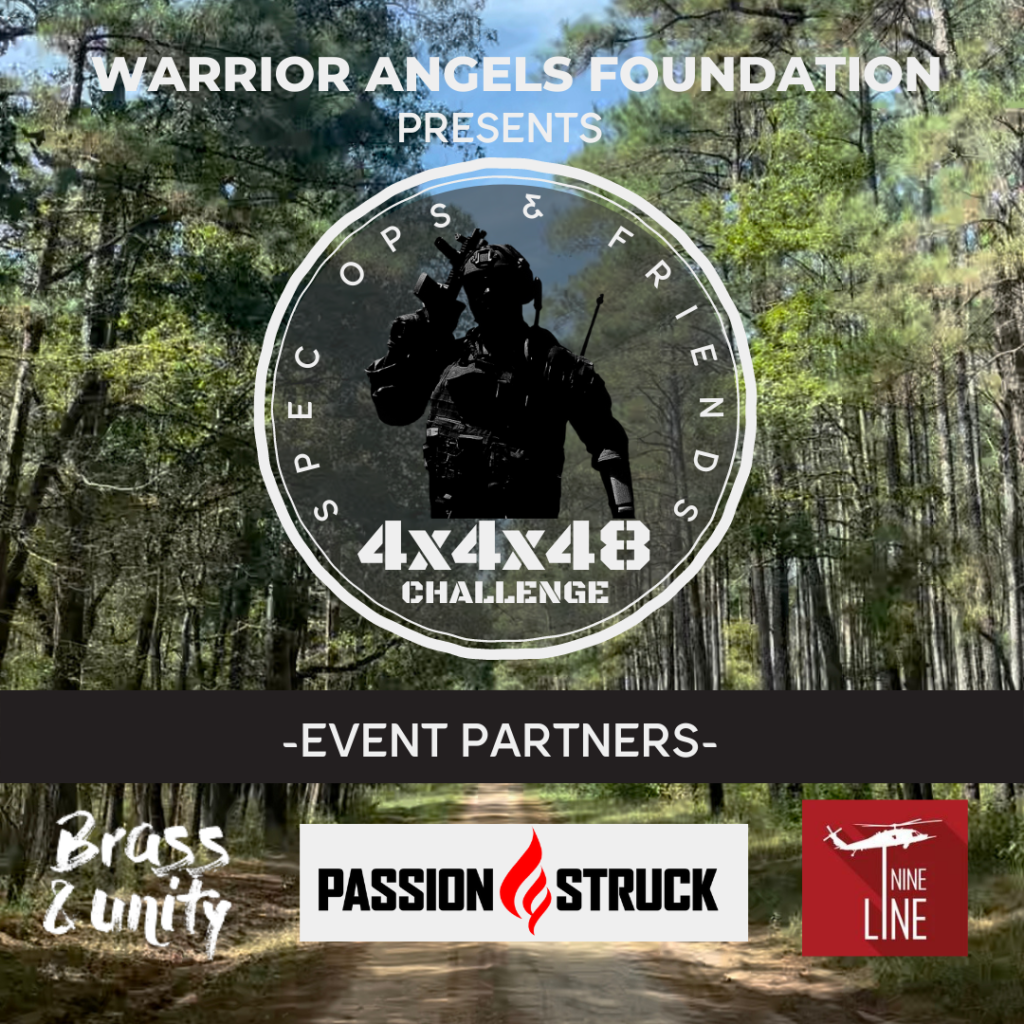 We have an exciting and important announcement. I was asked by my friend, retired Green Beret Andrew Marr, and his brother Adam Marr (Army Apache Pilot) to sponsor, fundraise, and participate in this year's 4x4x48 challenge. This challenge is a cause near and dear to my heart as I am one of the veterans that these organizations have helped overcome my struggles with mental health and the long-term impact of Traumatic Brain Injury. If you are interested in supporting our efforts, please go to: https://give.warriorangelsfoundation.org/team/400731.
New to the show? These Starter Packs are collections of our most popular episodes grouped by topic and we now have them also on Spotify. You can also browse starter packs for existing listeners to find your old favorites. Every week, John interviews fascinating high achievers at the top of their game. Learn how to subscribe to the show and never miss a new episode and topic.
Like this? Please subscribe, and join me on my new YouTube platform for peak performance, life coaching, and personal growth: https://www.youtube.com/c/JohnRMiles/.
More About This Show On A Rebel with a Cause with Katie Chonacas
And I'm sure a listener who's tuning in to this would be sitting here thinking, Katie has got all of this. She's an actress. She's friends with Jennifer Aniston. She knows Nicolas Cage. She doesn't have bad days. And I think what people fail to realize is we all have bad days. I ask Katie about this and what has allowed her to become this authentic, vulnerable woman we hear on today's show?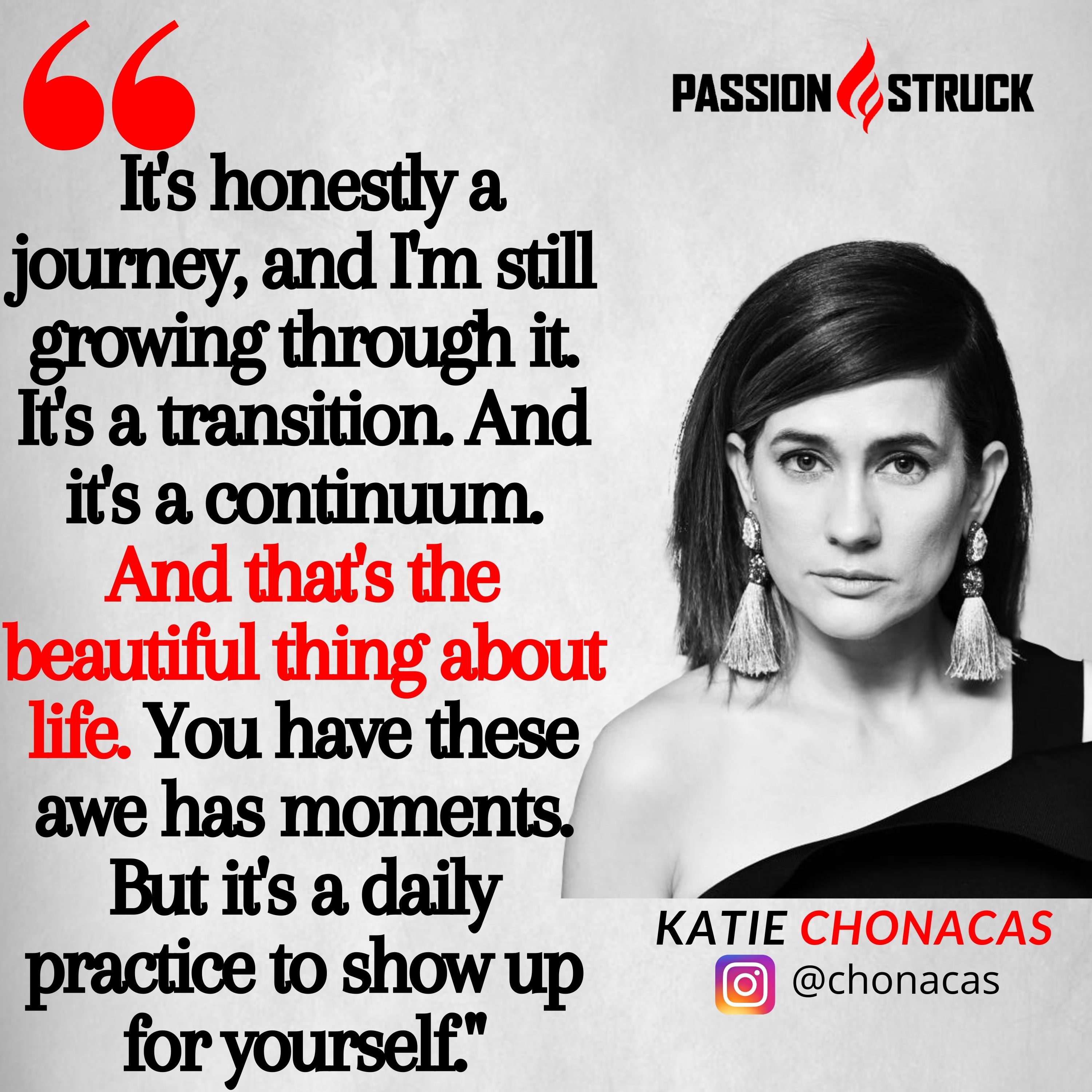 Katie explains, "It's honestly a journey, and I'm still growing through it. It's a transition. And it's a continuum. And that's the beautiful thing about life. You have these awe has moments. But it's a daily practice to show up for yourself. It's how we respond to what happens. So for example, a lot of people they don't want that scary bad thing to happen or that breakup or to be alone or that thing because of how tormenting it was.
But we're not going to react to it how we once were because we have evolved and grown so much. We're not going to react to in the same way. So Although it may be a scary place to go to, we don't have to react how we once did. And in our minds, we think we're going to do that's the fear. But we're actually going to have God's grace and the tools that we've learned from listening to podcasts and people like Abraham Hicks, Carolyn Myss, Dr. Joe Dispenza, and Gabor Ma Tei, who demystify trauma and how we're all traumatized.
We live in the day of information, and actually knowing the knowledge, then hacking it and applying it. We're not alone; we don't have to grieve alone. We don't have to do the hard days alone. We are taught to isolate, go to our room and cry, put our head in a pillow and cry, and be alone. But it doesn't have to be like that."
Thanks, Katie Chonacas!
If you enjoyed this session with Katie Chonacas, let her know by clicking on the link below and sending her a quick shout out at Instagram:
Click here to thank Katie Chonacas on Instagram!
Click here to let John R. Miles know about your number one takeaway from this episode!
And if you want us to answer your questions or you have a topic you would like John to discuss on one of our upcoming weekly Momentum Friday episodes, drop us a line at [email protected].
Show Notes
0:00 Introducing Katie Chonacas and new programs
3:48 Athletic Greens and Ten Thousand
6:50 The influence growing up in Michigan had on her life
11:38 How cross-country influence who she is today
18:53 Her advice for aspiring actors
21:01 How she got the acting bug
24:10 Better Help Online Therapy
25:54 How Katie Chonacas became a rebel with a cause
33:12 How she became known as "Cartoon Katie."
41:21 We discuss her celebrity prototype
45:45 How being an empath has helped her career
49:14 Shapeshifting her energy
54:31 Don't feel guilty about your past
57:00 She's All Over the Place podcast
1:01:16 Why everyone should pay attention to NFTs
1:06:35 Who is SAINT KYRIAKI
1:10:33 Women empowerment coupled with the divine femininity
1:11:48 Lightning round of questions
LINKS
Please note that some of the links on this page (books, movies, music, etc.) lead to affiliate programs for which The Passion Struck podcast receives compensation. It's just one of the ways we keep the lights on around here. Thank you so much for being so supportive!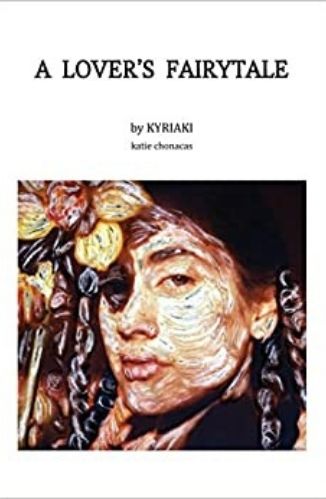 Get a copy of Katie's Poetry Book a Lover's Fairytale
Check out John's past episode on Stop Hiding Your Authentic Self. Catch up with Episode 88.
Are you showing yourself self-compassion? John discusses Self-Love in episode 104.
Is the Hustle Culture is Making You Miserable? John explores this in-depth in Episode 70.
Suppose you missed our interview with Amy Malin on living life from a place of love. Don't panic! You can catch up by downloading it here.
Catch the episode I did with Dara Kurtz, on how to create a crazy, perfect life. You can find the episode here.
About this Episode's Guest Katie Chonacas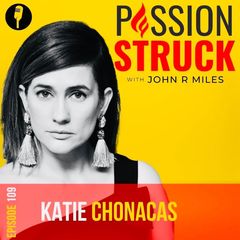 Katie Chonacas is a globally outstanding Greek-American actress with over two decades of experience in the Hollywood entertainment industry. She began her career as a classically trained actor, model, poet, producer, painter, and philanthropist at an early age. Katie rapidly gained a reputation for her natural beauty and went on to work for prominent companies. Her modeling career quickly led her to Los Angeles, where she relocated full-time and discovered a true love for acting.
After dominating in modeling, appearing on television, and working with famous stars in cinema. Katie opted to pursue her love of music, and landed a deal with 50 Cent and G-Unit, superstars in the music industry, and went on tour with them throughout Spain and South Africa. She also starred in a number of popular music videos, like P! nk's "Who Knew", Hilary Duff's "Stranger" and The Chemical Brothers' "The Golden Path", to add to the list.
She made her television debut on CBS's CSI: NY, Cold Case, FX Network's It's Always Sunny in Philadelphia, Law & Order SVU to name a few. She appeared in films such as A Perfect Getaway with Milla Jovovich and Steve Zhan, Morgan Freeman and Antonio Banderas' The Code, as well as a sensual scene with Nicolas Cage in Werner Herzog's Bad Lieutenant: Port of Call New Orleans.
Katie works as a professional voice-over actor specializing in cartoon animation voices with her branded name Cartoon Katie. She brought to life characters such as Soup from the popular international video game Minecraft: Story Mode – Season 2, Georgia as Nancy Drew's best friend in Nancy Drew's Codes and Clues. Katie has a raspy golden voice such as Emma Stone, Scarlett Johansson, Demi Moore. She aims to be on the pulse of all the brands and upcoming brands in the voiceover commercial industry.
FOLLOW JOHN ON THE SOCIALS
* Twitter: https://twitter.com/Milesjohnr
* Facebook: https://www.facebook.com/johnrmiles.c0m
* Medium: https://medium.com/@JohnRMiles​
* Instagram: https://www.instagram.com/john_r_miles
* LinkedIn: https://www.linkedin.com/in/milesjohn/
* Blog: https://passionstruck.com/blog/
* Instagram: https://www.instagram.com/passion_struck_podcast/
* Gear: https://www.zazzle.com/store/passion_struck/
John R. Miles is a serial entrepreneur and the CEO and founder of Passion Struck. This full-service media company helps people live intentionally by creating best-in-class educational and entertainment content. John is also a prolific public speaker, venture capitalist, and author named to the ComputerWorld Top 100 IT Leaders.
John is the host of the PassionStruckPodcast. A show focused on exploring the mindset and philosophy of the world's highest achievers to learn their lessons to living intentionally. Passion Struck aspires to speak to the humanity of people in a way that makes them want to live better, be better and impact.
Stay tuned for John's latest project, his upcoming book, which will be published in summer 2022. Learn more about me: https://johnrmiles.com.