And at the end of the day, it's about how do you live a crazy perfect life, right? You're not going to wake up, and it's all not going to be perfect every day. And that's okay, it's not supposed to be. But you've got to stay the course. And keep on doing what makes you feel good and what you feel passionate about. It is a willingness to make mistakes and take risks.
In this week's episode of the Passion Struck podcast, John R. Miles interviews speaker, author, and podcaster Dara Kurtz about her secrets to living a crazy perfect life and how it all starts with the daily choices we make.
We Need to Live a Crazy Perfect Life
It is vital to understand that if you want to live a crazy perfect life, you've got to push yourself out of your comfort zone a little bit, and you've got to be willing to live with intention. Spend your time with intention, be around the people you want to be with intentionally and be intentional about what you want to pass on from one generation to the next.
"If I had to sum up one thing, I would say it's just living with intention is how you're going to get what you want to get out of this life."

Dara Kurtz
Dara describes how over the last seven years, she went on a crucial growth journey of self-discovery. She focused on really learning a lot about herself and connecting to what she wants, trusting her intuition, and listening to that little voice that we all have inside ourselves that we don't want to pay attention to.
Dara Kurtz discusses how the experience of going through breast cancer transformed her life in terms of giving herself permission to let go of the pain and the sadness of the grief that I've been carrying around with her. By doing so, she was able to live a crazy perfect life.
Through that experience, she became aware and intentional about how and what she wants her daughters to carry forward, what she hopes they one day share with their families, and how to establish family traditions. She discusses the importance of preserving your family's past and making sure that we honor the people who came before us by carrying some of that forward.
The Passion Struck podcast publishes new episodes every Tuesday and Friday.
Show Notes
Passion struck podcast episode 50
Dara discusses her financial advisor career
Her unlikely cancer diagnosis
The impact her mom's sickness had on her life
Treating the entire person body, mind, and soul
Why choosing to change is so hard
Creating the crazy perfect life
How she used social media to boost her brand to 200,000 followers
Dara discusses her book Crush Cancer
The power of your daily choices
Why Not making a choice is making a choice
Lighting round of questions
Quotes by Dara Kurtz
FOLLOW DARA KURTZ
Dara left her twenty-year career as a financial advisor, after being diagnosed with breast cancer at forty-two, to focus on writing, speaking, and podcasting. Today her personal blog, Crazy Perfect Life, reaches over 200,000 followers. Her latest book, I am My Mother's Daughter: Wisdom on Life, Loss, and Love, was released in September 2020. It is all about the connection between mothers and daughters from one generation to the next.
*Website: https://crazyperfectlife.com/
*LinkedIn: https://www.linkedin.com/in/dara-kurtz-025267126/
*Instagram: https://www.instagram.com/crazyperflife/
*Facebook: https://www.facebook.com/dara.h.kurtz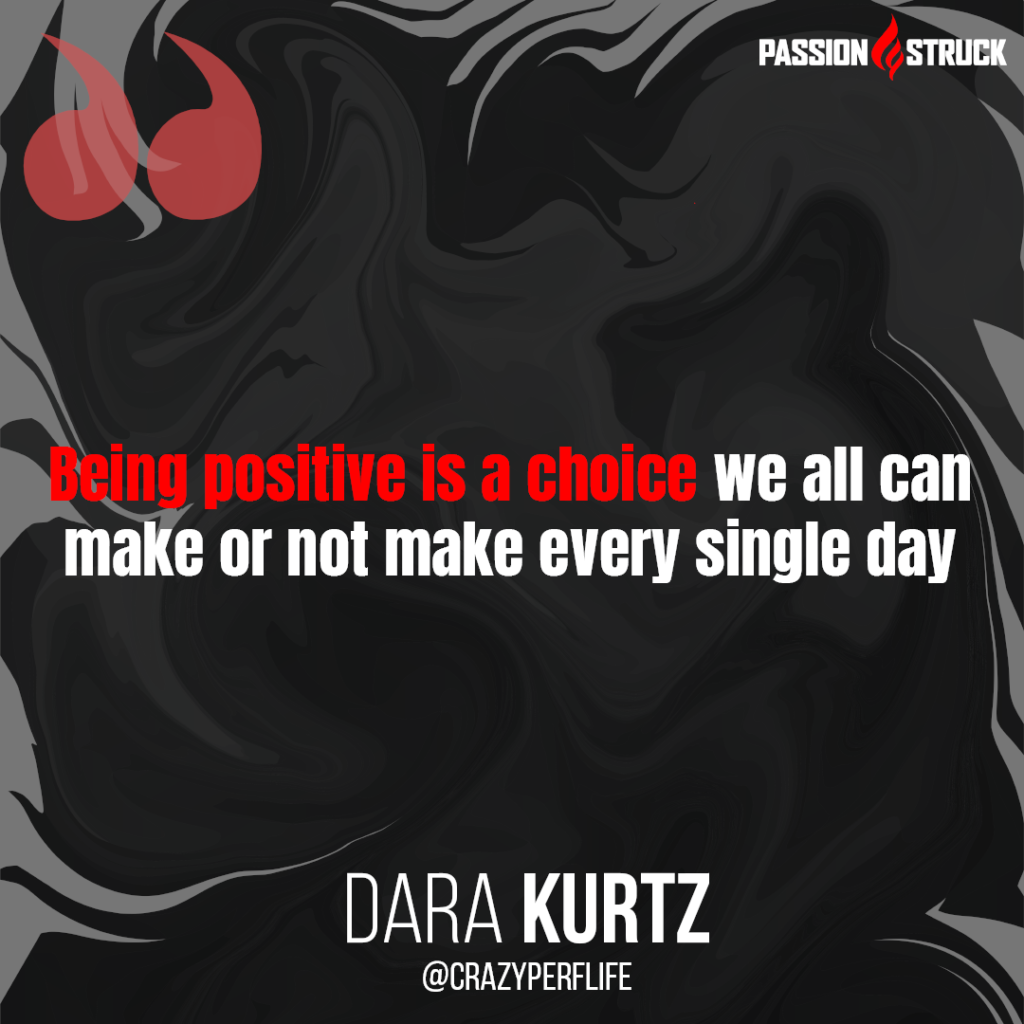 ENGAGE WITH JOHN R. MILES
* Subscribe to my channel: https://www.youtube.com/c/JohnRMiles
* Leave a comment, 5-star rating (please!)
* Support me: https://johnrmiles.com
* Twitter: https://twitter.com/Milesjohnr
* Facebook: https://www.facebook.com/Johnrmiles.c0m​.
* Medium: https://medium.com/@JohnRMiles​
* Instagram: https://www.instagram.com/john_r_miles