Join me on an insightful episode of the Passion Struck podcast as I engage in a captivating conversation with esteemed guests, renowned psychologist Dr. Connell Cowan and internalist Dr. David Kipper. Together, we delve into the illuminating pages of their book, Override: Discover Your Brain Type, Why You Do What You Do, and How to Do it Better. In this thought-provoking discussion, they introduce a groundbreaking theory of personality that unravels the profound impact of neurotransmitters on human behavior.
Like this show? Please leave us a review here – even one sentence helps! Please post a screenshot of you listening on Instagram & tag us to thank you personally!
Hear the secrets and philosophy of the World's GREATEST high achievers every Tuesday and Thursday, and tune in each week for an inspirational Momentum Friday solo message.
Listen to the episode on Apple Podcasts, Spotify, Podcast Addict, Pocket Casts, Stitcher, Castbox, Google Podcasts, Listen Notes, Amazon Music, or on your favorite podcast platform. You can watch the interview on YouTube below.
Enjoy!
Overriding Brain Chemistry and Behavior Patterns with Dr. Connell Cowan and Dr. David Kipper
The episode illuminates the intricate workings of these chemical messengers within our nervous system by exploring the fascinating realm of serotonin types and dopamine types. Listeners are invited to embark on a journey of self-discovery to gain a deeper understanding of their unique brain type and how it shapes their thoughts, actions, and choices.
Dr. Connell Cowan and Dr. David Kipper explain why we often sabotage our best intentions and struggle to change our habitual behaviors. They highlight the importance of having a personalized understanding of individual brain chemistry, which is critical in implementing strategies for change. This conversation provides interesting insights into the power of our brains and how we can overcome our innate challenges to unlock our true potential. Prepare to be captivated by the captivating revelations presented in this episode as Dr. Connell Cowan and Dr. David Kipper illuminate the transformative power of understanding and harnessing the influence of neurotransmitters in our lives.
By listening to Dr. Cowan, Dr. Kipper, and John, you will be able to:
Delve into the fascinating relationship between our brain chemistry and behavior, opening new perspectives on human actions.
Learn about the two distinct brain types – Shields and Swords, and their respective behavioral patterns.
Gain insights into the diverse effects of PTSD on Swords and Shields, shedding light on suitable coping strategies.
Tap into your intentional self-control, empowering you to address resistance to change effectively.
Prioritize brain health and well-being with informed decisions on diet, sleep, and stress management.
And much, much more!
Have any questions, comments, or stories you'd like to share? Drop us a line at

[email protected]

!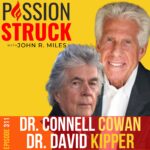 Please Scroll Down For Featured Resources
Thank You, Indeed, For Sponsoring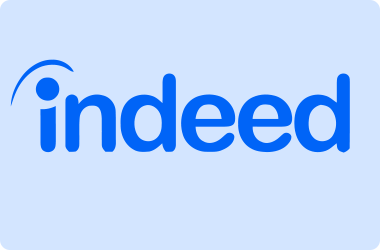 With Indeed, you can search for millions of jobs online to find the next step in your career. With tools for job search, resumes, company reviews, and more.
Head to https://www.indeed.com/passionstruck, where you can receive a $75 credit to attract, interview, and hire in one place.
Thank You, Hello Fresh, For Sponsoring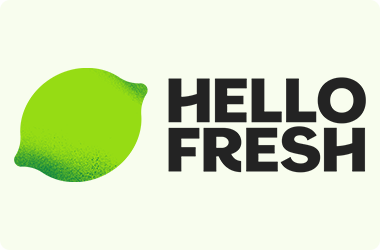 Hello Fresh provides delicious and wholesome meals with easy-to-follow recipes and fresh, high-quality ingredients. Use code passion16 to get 16 free meals plus free shipping!"
Thank You, Nom Nom, For Sponsoring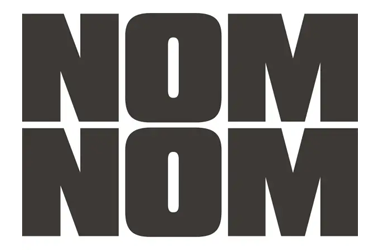 Nom Nom is healthy, fresh food for dogs formulated by top Board Certified Veterinary Nutritionists, prepped in their kitchens with free delivery to your door.
Get 50% off and unlock a two-week risk-free trial at https://trynom.com/passionstruck.
*Our Patreon Page: https://www.patreon.com/passionstruck.
Starter Packs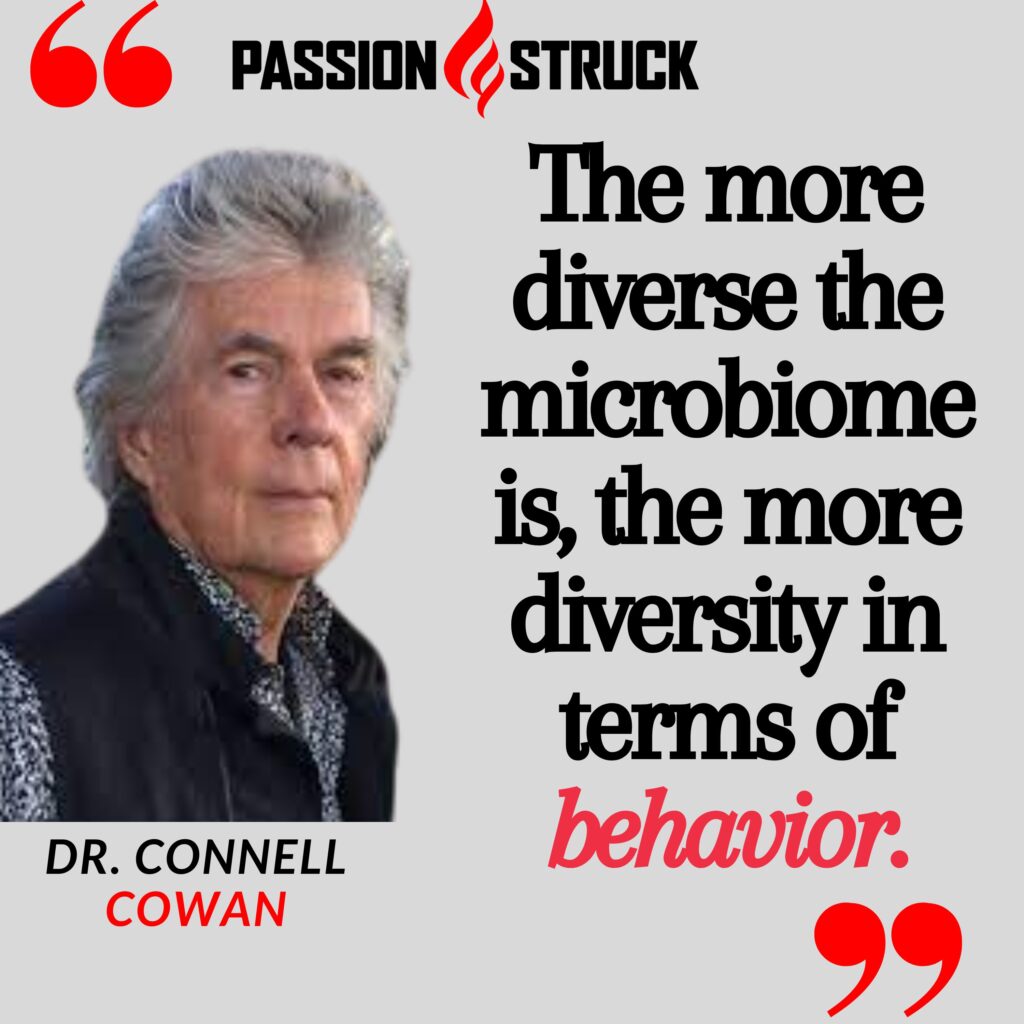 New to the show? These Starter Packs are collections of our most popular episodes grouped by topic, and we now have them also on Spotify. You can also browse starter packs for existing listeners to find your old favorites. Every week, John interviews everyday heroes from all walks of life. Learn how to subscribe to the show and never miss a new episode and topic.
Like this? Please subscribe, and join me on my new YouTube platform for peak performance, life coaching, and personal growth: https://www.youtube.com/c/JohnRMiles.
More From My Conversation With Dr. Connell Cowan and Dr. David Kipper about Their Book Override
Connell Cowan and David Kipper were two experts from different fields, a medical doctor and a psychologist, who realized that their advice to their patients and clients wasn't working as effectively as they had hoped. They wanted to find a deeper understanding of human behavior, leading them to research the connection between brain chemistry and behavior. Together, they discovered that people's behavior could be attributed to deficiencies in one of two neurotransmitters: dopamine, the activating neurotransmitter, or serotonin, the calming neurotransmitter. This groundbreaking discovery allowed them to develop personalized approaches to helping people understand and change their behaviors, leading to a more fulfilling life.
The Two Brain Types
Have you ever wondered why some people seem to dive headfirst into new experiences while others prefer to play it safe? It turns out there's some fascinating science behind these differences, which are based on two distinct brain types – Swords and Shields. Swords are individuals who are imbalanced on the dopamine side, meaning they are often impulsive, seek immediate gratification, and are more prone to taking risks. Conversely, Shields are those whose brains are imbalanced on the serotonin side, leading to more cautious, protective behavior patterns. Knowing your brain type is essential to understanding how you respond to various situations and how you can better shape your actions based on these natural tendencies.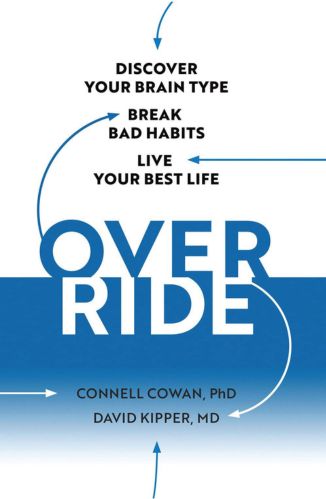 Drs. Connell Cowan and David Kipper shed light on the differences between Swords and Shields during their conversation with John R. Miles on the Passion Struck podcast. They highlighted the importance of understanding one's brain chemistry and its impact on our emotions, thoughts, and actions. Recognizing our brain type and chemical imbalances can help us develop intentional self-control and reshape our reflexive behaviors.
Brain Chemistry and Growth
Personal growth is largely dependent on our ability to push ourselves outside our comfort zones. However, this process can be hindered by the brain's natural tendencies to seek emotional comfort, even if it's contrary to our well-being. Serotonin and dopamine imbalances may perpetuate patterns that don't serve us, leading to stagnation or self-sabotage. Therefore, by understanding and addressing the underlying brain chemistry, we can begin to overcome our intrinsic challenges and unlock our true potential.
During the Passion Struck podcast, Drs. Cowan and Kipper emphasized the importance of self-awareness in fostering personal growth. By recognizing the roles of serotonin and dopamine in our behaviors and emotions, we can work to overcome negative patterns and habits that hold us back, ultimately leading to a more fulfilling and purposeful life.
Say Thanks To Connel Cowan and David Kipper
If you enjoyed this interview with Dr. David Kipper, let him know by clicking on the link below and sending him a quick shout on Twitter:
Click here to show David Kipper your thoughts about today's episode on Twitter!
Click here to let John R. Miles know about your number one takeaway from this episode!
And if you want us to answer your questions or you have a topic you would like John to discuss on one of our upcoming weekly Momentum Friday episodes, drop us a line at [email protected].
Resources From The Show With Connell Cowan and David Kipper
Please note that some of the links on this page (books, movies, music, etc.) lead to affiliate programs for which The Passion Struck podcast receives compensation. It's just one of the ways we keep the lights on around here. Thank you so much for being so supportive!
Website: http://overridebooks.com/
Twitter: https://twitter.com/DrDavidKipper
Sword and Shield quiz: http://overridebooks.com/shield-vs-sword-quiz/
Check out the book Override by Dr. Connell Cowan and Dr. David Kipper for a deeper understanding of the two brain types and how to leverage them for intentional self-control.
Follow Dr. Connell Cowan and Dr. David Kipper on social media for more insights and updates on their work.
Listen to Passion Struck's interviews with New York Times bestselling authors Gretchen Rubin and Seth Godin.
Check out Passion Struck's Episode Starter Packs on Spotify or Passion Struck starter packs to get started with the podcast.
My solo episode on how you unleash your creativity: https://passionstruck.com/unleash-your-creativity/
Want to catch my best interviews from 2022? Check out episode 233 on intentional greatness and episode 234 on intentional behavior change.
Watch my interview with Dr. Mark Hyman on how to defy aging: https://passionstruck.com/dr-mark-hyman-secrets-to-living-young-forever/
Catch my interview with Dr. Amy Shah on how you can control your food cravings: https://passionstruck.com/dr-amy-shah-you-can-control-your-food-cravings/
My solo episode on why micro choices matter: https://passionstruck.com/why-your-micro-choices-determine-your-life/
About Today's Guests, Dr. Connel Cowan and Dr. David Kipper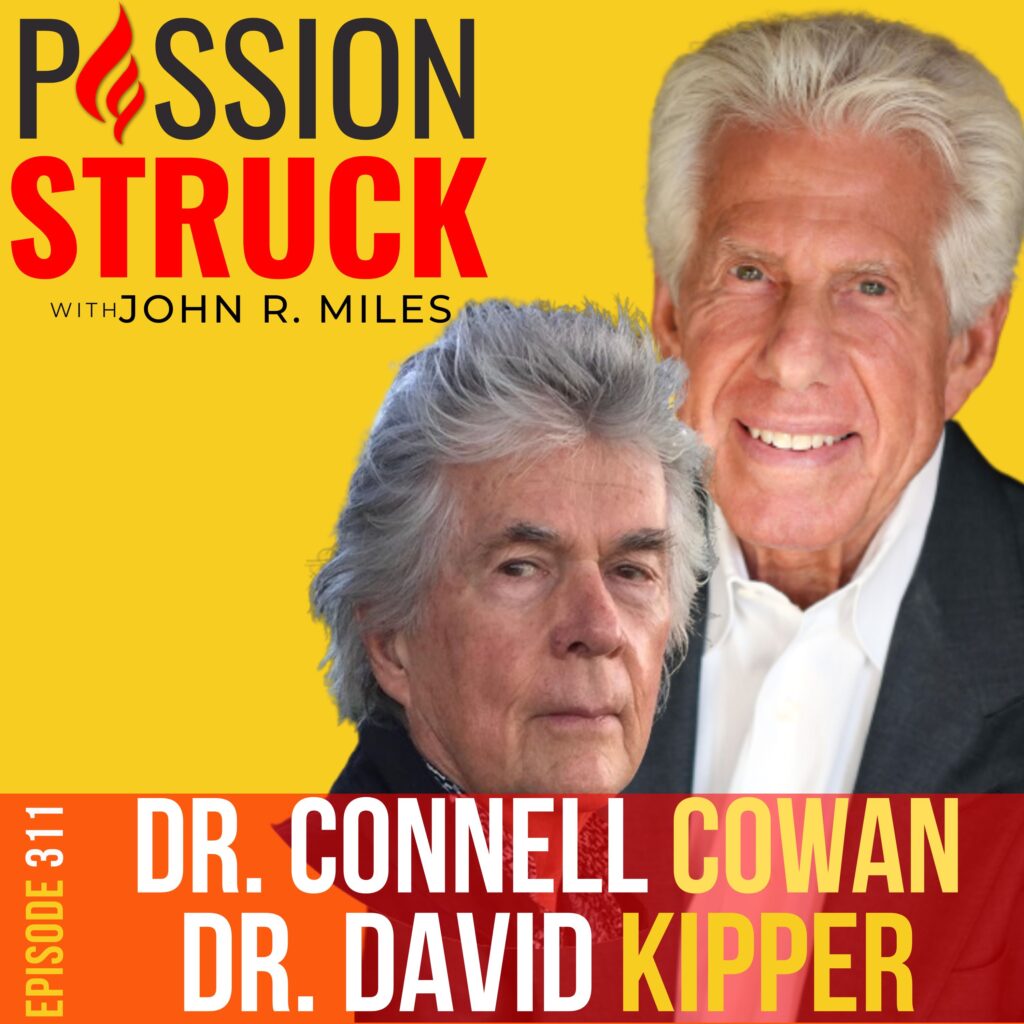 Join Dr. Connell Cowan and Dr. David Kipper as they share their remarkable expertise in understanding the complex world of brain chemistry and its impact on human behavior. Dr. Cowan, a seasoned psychologist, and Dr. Kipper, a gifted internist, combine their skills and knowledge to unveil neurotransmitters' critical role in shaping our thoughts, feelings, and actions. Their extensive research provides a unique and personalized insight into mastering our behavior to help us live more intentional and meaningful lives.
Dr. Connell Cowan is a clinical psychologist. He co-wrote Smart Women/Foolish Choices, a runaway bestseller that spawned an entire genre of books dealing with male/female dilemmas. The book spent nearly a year on the New York Times bestseller list, sold millions of copies, has been published in 23 different languages, and was made into a hit musical. His second book, Women Men Love/Women Men Leave, also became a NYT bestseller. Husbands & Wives completed the relationship trio.
He has appeared on hundreds of radio and television shows and his writings have been published in a number of journals, magazines, and newspapers internationally. Dr. Cowan also established the Human Sciences Center in Los Angeles––a non-profit center for research and treatment funded in part by a grant from the Eli Lilly Foundation.
Dr. David Kipper has practiced internal medicine in Los Angeles for over three decades. He has appeared as an expert commentator on all major networks, has produced numerous programs on health and health care, appeared on the Today Show, and contributed to the Huffington Post. Dr. Kipper is currently a co-host for ABC radio's The Medical Show, a weekly national call-in show addressing all areas of medicine. After 12 years on the air, The Medical Show will be syndicated to a broad national audience with podcasts and a web presence that advocates for patients seeking personalized solutions to complicated health problems. Dr. Kipper co-founded the Medical Group of Beverly Hills, the largest multidisciplinary healthcare provider in Los Angeles.
Follow John R. Miles On The Socials
* Twitter: https://twitter.com/Milesjohnr
* Facebook: https://www.facebook.com/johnrmiles.c0m
* Medium: https://medium.com/@JohnRMiles​
* Instagram: https://www.instagram.com/john_r_miles
* LinkedIn: https://www.linkedin.com/in/milesjohn/
* Blog: https://johnrmiles.com/blog/
* Instagram: https://www.instagram.com/passion_struck_podcast/
* Gear: https://www.zazzle.com/store/passion_struck/
John R. Miles is globally recognized as an expert in intentional behavior change, leadership, personal mastery, and veteran advocacy. He founded and serves as CEO of PASSION STRUCK®. This media company boasts a significant social media following and tens of millions of annual views on its podcasts and YouTube channels. His podcast, Passion Struck with John R. Miles, sets records and has held the top spot among alternative health podcasts. Furthermore, John is the author of the upcoming book "Passion Struck," which is set to be published in early 2024.
Passion Struck aspires to speak to the humanity of people in a way that makes them want to better, live better, and impact the world.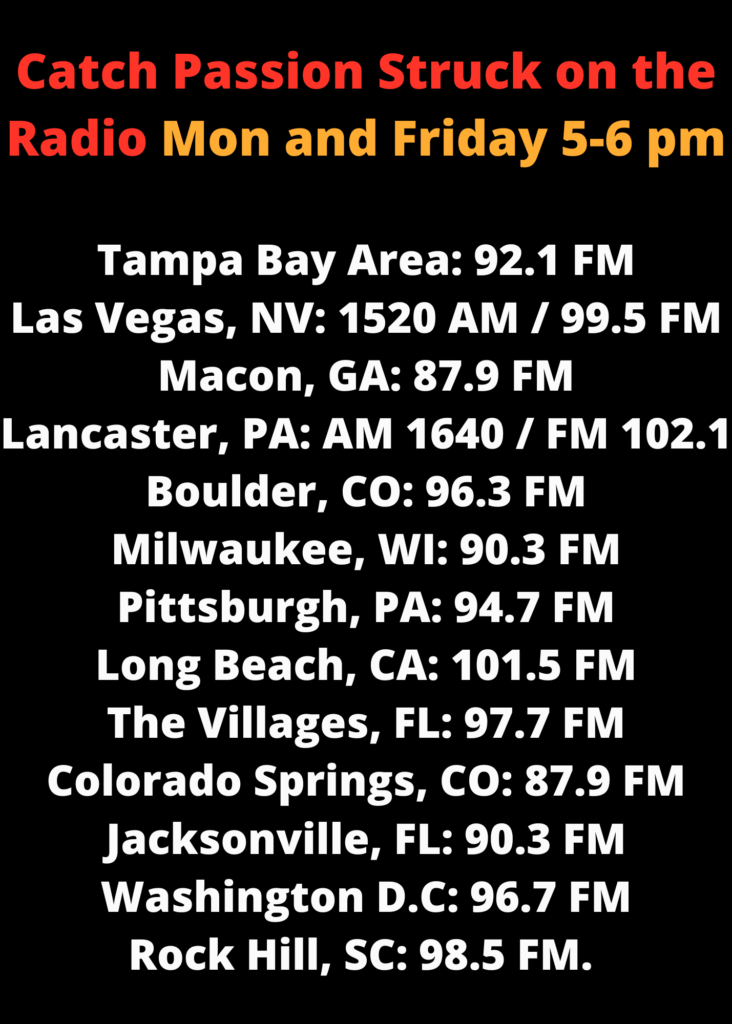 P.S.
Passion Struck is now on the AMFM247 broadcasting network every Monday and Friday from 5-6 PM.
Step 1: Go to TuneIn, Apple Music (or any other app, mobile or computer)
Step 2: Search for "AMFM247" Network
Passion Struck's mission is to unlock the power of intentionality for the benefit of us all. To create a world where we live better, be better, and impact the world through our unique and powerful content.
.