Rabbi Avremi Zippel shares his story of childhood abuse and how he changed his story to one of hope, strength, and inspiration by finding purpose through his pain. For victims of any form of trauma or abuse, this is a podcast you don't want to miss. | Brought to you by Gusto. Go to (https://www.gusto.com/passionstruck) for three months free.
Rabbi Avremi Zippel is the program director at the Chabad Lubavitch of Utah. Avremi and his wife Sheina founded Young Jewish Professionals Utah, which has since grown to become the most prominent community of its kind across the State. In 2019, Avremi testified publicly about the decade of sexual abuse he endured at the hands of a family caregiver as part of the criminal proceedings against her. Believed to be the first Orthodox Rabbi to speak out on the topic, it has sparked a career in the advocacy space for Avremi, as he has become a sought-after speaker and mentor to communities around the world grappling with this challenge, among other mental health-related issues.
Hear the secrets and philosophy of the World's GREATEST high achievers every Monday and Wednesday, and tune in each week for an inspirational Momentum Friday solo message.
Like this show? Please leave us a review here – even one sentence helps! Post a screenshot of you listening on Instagram & tag us to thank you personally!
Listen to the episode on Apple Podcasts, Spotify, Podcast Addict, Pocket Casts, Stitcher, Castbox, Google Podcasts, Listen Notes, Amazon Music, or on your favorite podcast platform. You can watch the interview on YouTube below.
Enjoy!
What I Discuss With Rabbi Avremi Zippel About How to Find Purpose In Your Pain
Rabbi Avremi Zippel came forward publicly in 2019 about the decade of sexual abuse he survived from a trusted childhood caretaker who was found guilty of the crime. Since then, Avremi discussed why he took an advocacy role in battling sexual abuse worldwide and championing survivors. During our discussion, Rabbi Zippel shows survivors of child sexual abuse how they can overcome their ordeal through support, love, and acceptance.
Avremi's childhood growing up in an orthodox Jewish family where he was homeschooled.
How his caretaker, who entered his life as a close family friend, ultimately altered it forever.
The misunderstanding around grooming.
Avremi discusses the moment watching Law and Order in his early twenties when he realized he had suffered child sexual abuse.
Why he felt self-blame for the abuse and decided to keep it a secret from his family and wife.
How burying it ultimately had devastating effects on his life.
Why going through talk therapy opened allowed him to start to heal from his past.
We then turn to the healing journey he has been on.
Why he chose to report the incident to the police.
We discuss the eventual trial and its ultimate verdict.
We examine how his life has changed following the verdict.
Advice for victims of abuse.
The Dos and Don'ts for handling abuse.
Why you should allow yourself to live a life that is not remotely what you've expected?
Have any questions, comments, or stories you'd like to share? Drop us a line at 

[email protected]

m!
And much more…
Please Scroll Down For Featured Resources
Our Patreon Page: https://www.patreon.com/passionstruck
Thank You, Gusto, For Sponsoring This Episode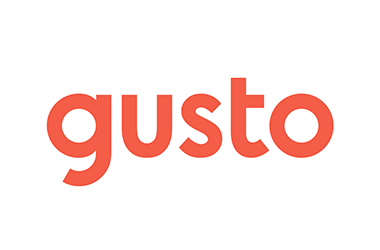 This episode of Passion Struck with John R. Miles is brought to you by Gusto, which provides cloud-based payroll, benefits, and human resource management software for businesses based in the United States. For three months free, go to https://www.gusto.com/passionstruck.
New to the show? These Starter Packs are collections of our most popular episodes grouped by topic, and we now have them also on Spotify. To find your old favorites, you can also browse starter packs for existing listeners. Every week, John interviews everyday heroes from all walks of life. Learn how to subscribe to the show and never miss a new episode and topic.
Like this? Please subscribe, and join me on my new YouTube platform for peak performance, life coaching, and personal growth: https://www.youtube.com/c/JohnRMiles/.
More From My Interview With Rabbi Avremi Zippel How You Find Purpose In Your Pain
During our interview, I asked Rabbi Avremi Zippel how survivors can be resilient, successful, and strong following a traumatic situation.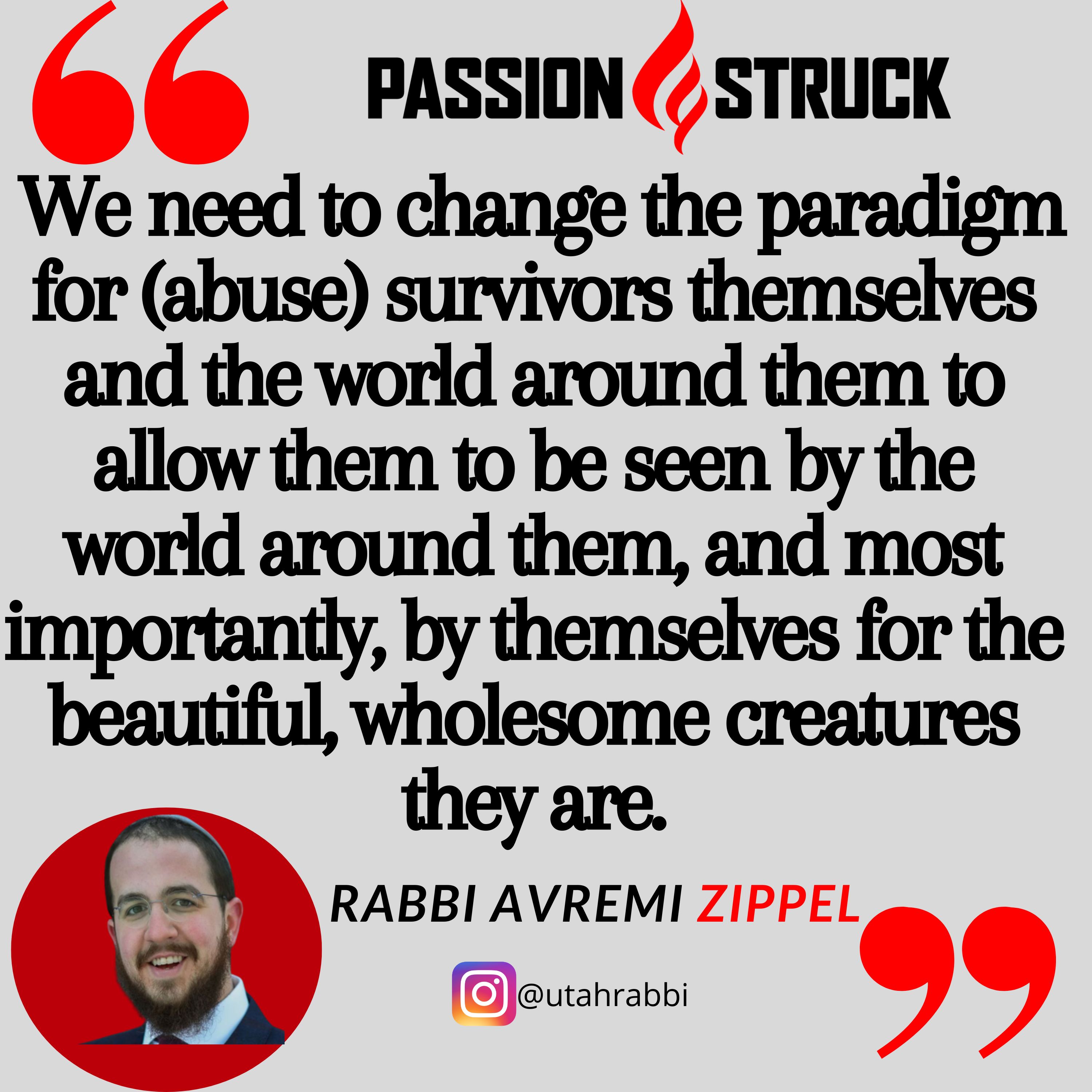 Rabbi Zippel explains, "I think the most important thing that a survivor can do is to tap into the fact of how resilient, successful, and strong they already are. For me, so much of my journey has been having the ability to look at how far I've come to be grateful for that, and to want to inspire others to make that same realization and recognition about themselves.
Bravery is something that manifests in a number of different forms. I think that there are a lot of people out there that we look at as being uniquely qualified to be brave when we sometimes don't realize that what we are doing, the life that we are living, the path that we have decided to go down in somebody else's eyes might be the bravest and strongest choice known to mankind.
I think that for a survivor to want to go down a path of resiliency, strength, and success, so much of that begins with having the grace and the acceptance to realize how incredibly strong they are already. I'll get calls from random people who say, you know, Rabbi, I came across your story on social media, I heard you on a podcast, and I want to let you know, and they'll begin to lift off a list off what's happened to them in their lives. And they'll end up and say, but I don't know how you're so brave. And I don't know how you're so strong. I don't know how you've done what you've done.
I'll tell them, are you sure we have this to write because I have listened to everything you've been through and what you've gone through to get to where you are today? And I think you're incredibly brave, and you're incredibly strong. And God knows how you get yourself out of bed every morning. And so, I think that it's important that survivors are mindful that the ability you have to be here today to want to continue to fight and be inspired to fight shows remarkable resiliency, strength, and success and just really need to tap into that.
If you enjoyed this interview with Rabbi Avremi Zippel, let him know by clicking on the link below and sending him a quick shout on Instagram or Twitter:
Click here to thank Avremi Zippel on Twitter!
Click here to thank Avremi Zippel on Instagram!
Click here to let John R. Miles know about your number one takeaway from this episode!
And if you want us to answer your questions or you have a topic you would like John to discuss on one of our upcoming weekly Momentum Friday episodes, drop us a line at [email protected].
Resources From The Show With Rabbi Avremi Zippel
Please note that some of the links on this page (books, movies, music, etc.) lead to affiliate programs for which The Passion Struck podcast receives compensation. It's just one of the ways we keep the lights on around here. Thank you so much for being so supportive!
* Website: https://www.jewishutah.com/
* LinkedIn: https://www.linkedin.com/in/avremi-zippel-a82574178/
* Instagram: https://www.instagram.com/utahrabbi/
* Twitter: https://twitter.com/UtahRabbi
* Facebook: https://www.facebook.com/utahrabbi
* My solo episode on how to heal from the consequences of abuse: https://passionstruck.com/heal-from-the-shattering-consequences-of-abuse/
* My interview with Kara Robinson Chamberlain on how she escaped from a kidnapping by a serial killer: https://passionstruck.com/kara-robinson-chamberlain-be-vigilant/
* My interview with Carrington Smith about surviving emotional and sexual abuse but not letting it define who we are: https://passionstruck.com/carrington-smith-moments-that-define-us/
* My interview with screenwriter and director Abi Morgan on the power of Hope in our lives: https://passionstruck.com/abi-morgan-on-the-importance-of-hope/
* My solo episode on why you must feel to heal: https://passionstruck.com/why-you-must-feel-to-find-emotional-healing/
* My solo episode on Why Do We Fail to Take Responsibility for our Life: https://passionstruck.com/why-we-fail-to-take-responsibility-for-our-life/
About Today's Guest Rabbi Avremi Zippel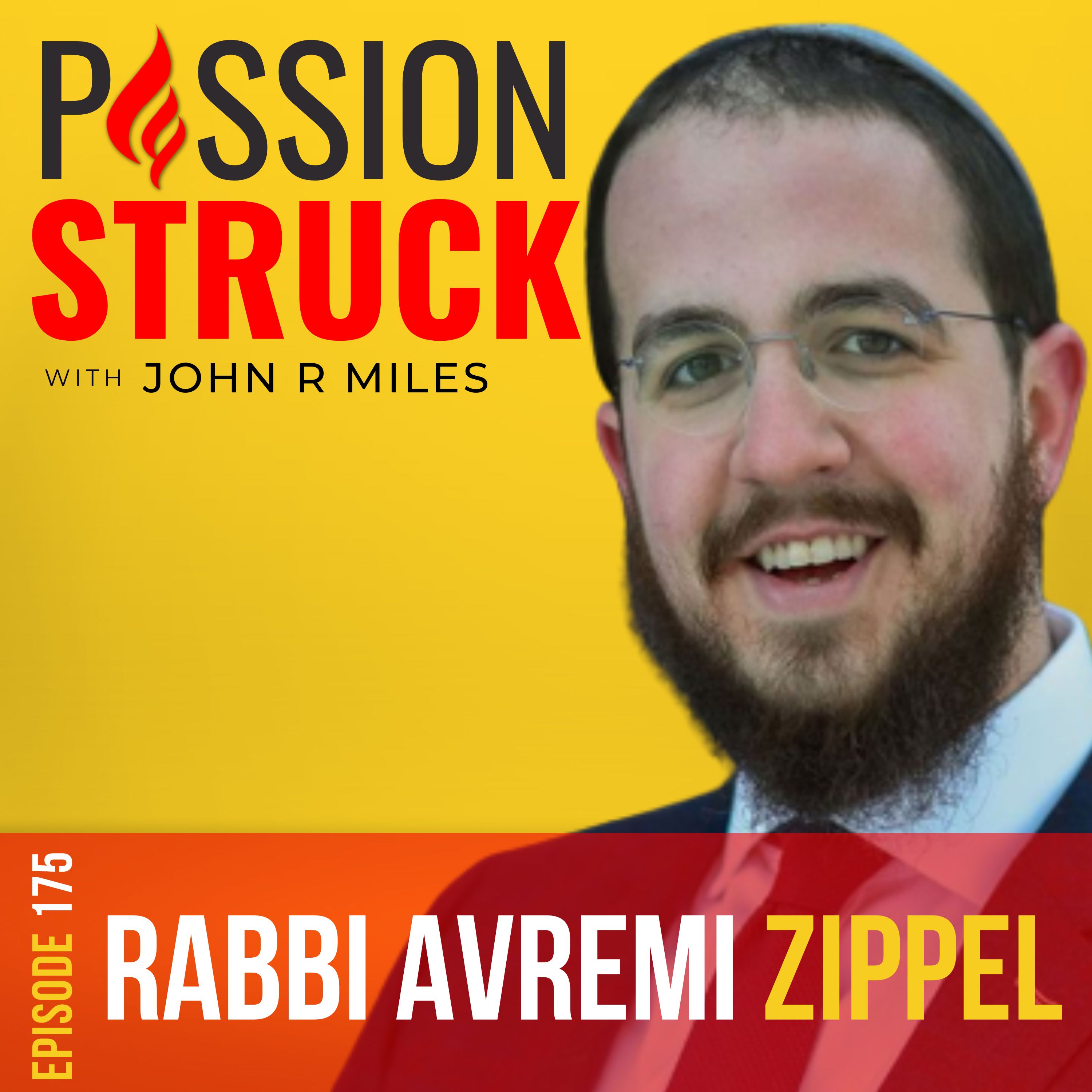 Rabbi Avremi Zippel was born in Toronto, Canada, and moved to Salt Lake City with his parents in July of 1992. The oldest of 6, Avremi was homeschooled through his Bar Mitzvah (13th Birthday), then left home for 8th grade and on to pursue a more full-time Jewish education. He attended a Jewish High School in Chicago and attended Rabbinical College in London, England. Avremi participated in Jewish outreach and humanitarian missions in Denmark, Germany, France, Italy, Wales, and numerous cities throughout the U.S.
He was ordained at the Rabbinical College of America in Morristown, NJ, by the Chief Rabbi of Israel, Rabbi I.M. Lau, in December of 2013. He married Sheina in January of 2014, and together they moved to Utah in December of 2014 to work at Chabad as Directors of Young Jewish Professionals Utah. They are the proud parents of two adorable little boys, Menny (5) and Menachem (3). In February of 2019, Avremi publicly came forward about the decade of sexual abuse he had endured at the hands of a childhood caretaker. Since then, Avremi has taken a leadership role in combating sexual abuse in religious communities worldwide and advocating for survivors.
Follow John R. Miles On The Socials
* Twitter: https://twitter.com/Milesjohnr
* Facebook: https://www.facebook.com/johnrmiles.c0m
* Medium: https://medium.com/@JohnRMiles​
* Instagram: https://www.instagram.com/john_r_miles
* LinkedIn: https://www.linkedin.com/in/milesjohn/
* Blog: https://johnrmiles.com/blog/
* Instagram: https://www.instagram.com/passion_struck_podcast/
* Gear: https://www.zazzle.com/store/passion_struck/
John R. Miles is a serial entrepreneur and the CEO and founder of Passion Struck. This full-service media company helps people live intentionally by creating best-in-class educational and entertainment content. John is also a prolific public speaker, venture capitalist, and author named to the ComputerWorld Top 100 IT Leaders.
John is the host of the PassionStruckPodcast. The show focused on exploring the mindset and philosophy of the world's most inspiring people to learn their lessons to living intentionally. Passion Struck aspires to speak to the humanity of people in a way that makes them want to live better, be better and impact.
Stay tuned for JJohn'slatest project, his upcoming book, which will be published in summer 2022.
Learn more about me: https://johnrmiles.com