Kara Robinson Chamberlain – Why you must be vigilant about your safety. Brought to you by AppSumo's application marketplace (https://social.appsumo.com/passion), Gusto's all-in-one HR solution https://www.gusto.com/passionstruck, the Policygenius insurance comparison website (https://www.policygenius.com/), and Indeed the platform for hiring (https://www.indeed.com/passionstruck).
Kara Robinson Chamberlain was 15 years old when she was approached by a man in her friend's front yard in Columbia, South Carolina. At first, the gentleman appeared friendly, but then he drew a gun, shoved it against her neck, and forced Kara into the back of his car into a storage bin.
Over the next 18 hours, Kara was held and sexually assaulted before she miraculously escaped her capture. Kara's quick action and extensive information she provided law enforcement unveiled that her kidnapper was not only a pedophile but a serial killer who had murdered three other female victims in Virginia: 16-year-old Sofia Silva in 1996 and a year later, sisters 12-year-old Kati Lisk and 15-year-old Kristin Lisk.
Hear the secrets and philosophy of the World's GREATEST high achievers every Monday and Wednesday, and tune in each week for an inspirational Momentum Friday solo message.
Like this show? Please leave us a review here – even one sentence helps! Post a screenshot of you listening on Instagram & tag us to thank you personally!
Listen to the episode on Apple Podcasts, Spotify, Podcast Addict, Pocket Casts, Stitcher, Castbox, Google Podcasts, Amazon Music, or on your favorite podcast platform. You can watch the interview on YouTube below.
Enjoy!
What I Discuss With Kara Robinson Chamberlain About Her Kidnapping, Trauma Recovery, and Advice For Other Trauma Victims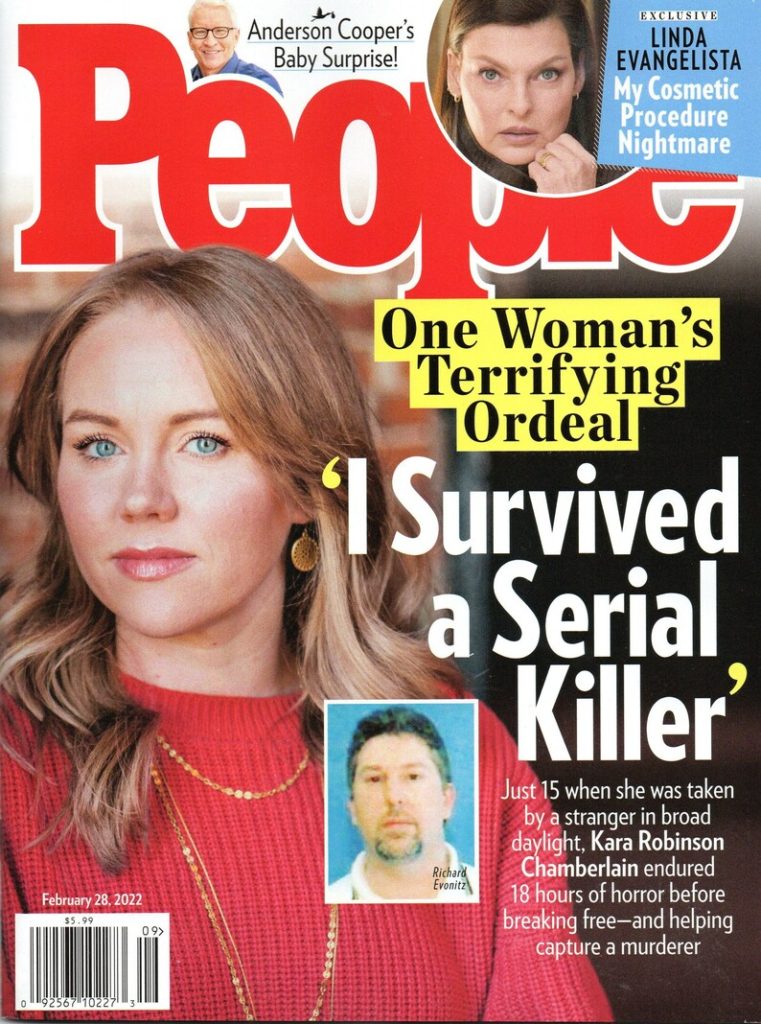 Kara Robinson Chamberlain's story is nothing short of remarkable. Not only did Kara Robinson Chamberlain heroically escape her kidnapper, but her bravery was instrumental in aiding the police in catching a serial killer before he could murder another victim.
I thought her story and her long recovery of overcoming the trauma it caused needed to be told. I invited Kara to be on the Passion Struck podcast to narrate her account in her own words. In addition to discussing what happened in 2002, we also discuss why outwardly showing strength can hide how a victim is dealing with their trauma. Kara explains how her coping with trauma started to take over her life and the steps she took to overcome it. She describes how she is now using her ordeal and years of work in law enforcement to communicate to groups worldwide.
Kara tells her account as a tool to help train those who work with victims. She also wants to empower people to become their best version regardless of their past.
Her harrowing story of survival
The lessons she learned from her ordeal.
Her guidance to others on how to protect themselves from similar situations.
How she learned to overcome her trauma.
Her advice to other trauma suffers.
Her recommendations on how you stay vigilant for your safety.
Have any questions, comments, or stories you'd like to share? Drop us a line at

[email protected]

m!
And much more…
Please Scroll Down For Featured Resources
Thank You, Gusto, For Sponsoring.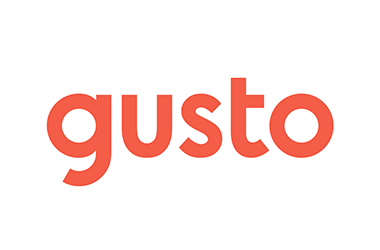 Gusto offers all-in-one payroll and HR for growing businesses. From full-service payroll and benefits to team management tools, Gusto makes it easy to support your hardworking team in one intuitive platform. Gusto is offering our listeners three months free: https://www.gusto.com/passionstruck.
Our Patreon Page: https://www.patreon.com/passionstruck
Thank You, AppSumo, For Sponsoring.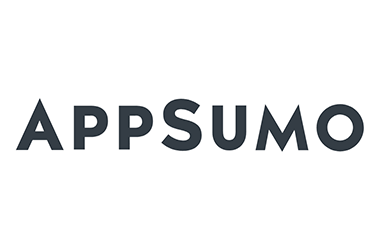 Over 1 million entrepreneurs and creators trust AppSumo to help them discover, buy, and sell the products they need to grow their business and audience. As a special bonus, AppSumo is giving 10% off the already discounted price to the first 100 people who click the link in the show notes: https://social.appsumo.com/passion.
Thank You, Policygenius, For Sponsoring.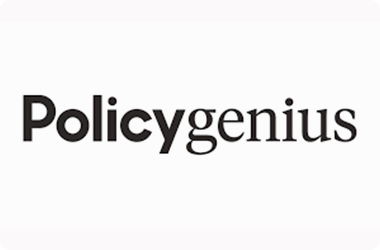 Policygenius provides free quotes tailored to your needs with support from licensed agents, helping you get insurance coverage fast so you can get on with life. Save 50% or more on life insurance at https://www.policygenius.com/.
Thank You, Indeed, For Sponsoring.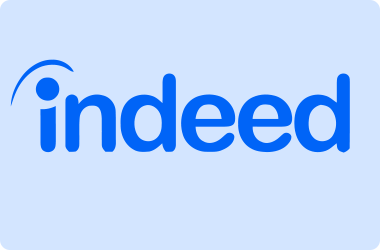 With Indeed, you can search for millions of jobs online to find the next step in your career. With tools for job search, resumes, company reviews, and more. Head to https://www.indeed.com/passionstruck, where you can receive a $75 credit to attract, interview, and hire in one place.
New to the show? These Starter Packs are collections of our most popular episodes grouped by topic, and we now have them also on Spotify. To find your old favorites, you can also browse starter packs for existing listeners. Every week, John interviews everyday heroes from all walks of life. Learn how to subscribe to the show and never miss a new episode and topic.
Like this? Please subscribe, and join me on my new YouTube platform for peak performance, life coaching, and personal growth: https://www.youtube.com/c/JohnRMiles/.
More From My Interview With Kara Robinson Chamberlain
During our interview, I asked Kara the biggest takeaway you would want the audience to have is?
Kara Robinson Chamberlain explains, "I think the biggest takeaway is that we all go through difficult things in our lives. And we get to decide after something difficult happens, what we take from that situation, and how we can move forward. So one of the things that have always stuck with me is I am not defined by what happened to me. I do not choose to let that person continue to control me by defining me by what decisions he made.
So I choose to be refined by what happened. I choose to take only the things that make me stronger from that situation. And that is something that's within everyone's power when you go through difficult things, to choose the parts that make you stronger."
Thanks, Kara Robinson Chamberlain!
If you enjoyed this interview with Kara Robinson Chamberlain, let her know by clicking on the link below and sending her a quick shout on Instagram or Twitter:
Click here to thank Kara Robinson Chamberlain on Twitter!
Click here to thank Kara Robinson Chamberlain on Instagram!
Click here to let John R. Miles know about your number one takeaway from this episode!
And if you want us to answer your questions or you have a topic you would like John to discuss on one of our upcoming weekly Momentum Friday episodes, drop us a line at [email protected].
Resources From The Show With Kara Robinson Chamberlain
Please note that some of the links on this page (books, movies, music, etc.) lead to affiliate programs for which The Passion Struck podcast receives compensation. It's just one of the ways we keep the lights on around here. Thank you so much for being so supportive!
* Website: https://www.kararobinsonchamberlain.com/
* Instagram: https://www.instagram.com/kararobinsonchamberlain/
* Tiktok: https://www.tiktok.com/@kararobinsonchamberlain
* Facebook: https://www.facebook.com/kararobinsonchamberlain
* YouTube: https://www.youtube.com/c/karachamberlain
* Twitter: https://twitter.com/KR_Chamberlain
* PEOPLE.com, 2022, https://people.com/crime/kara-robinson-chamberlain-survived-serial-killer-helped-catch-him-as-teen/.
* Fox News, FOX News Network, 14 Oct. 2021, https://www.foxnews.com/entertainment/kara-robinson-true-crime-documentary.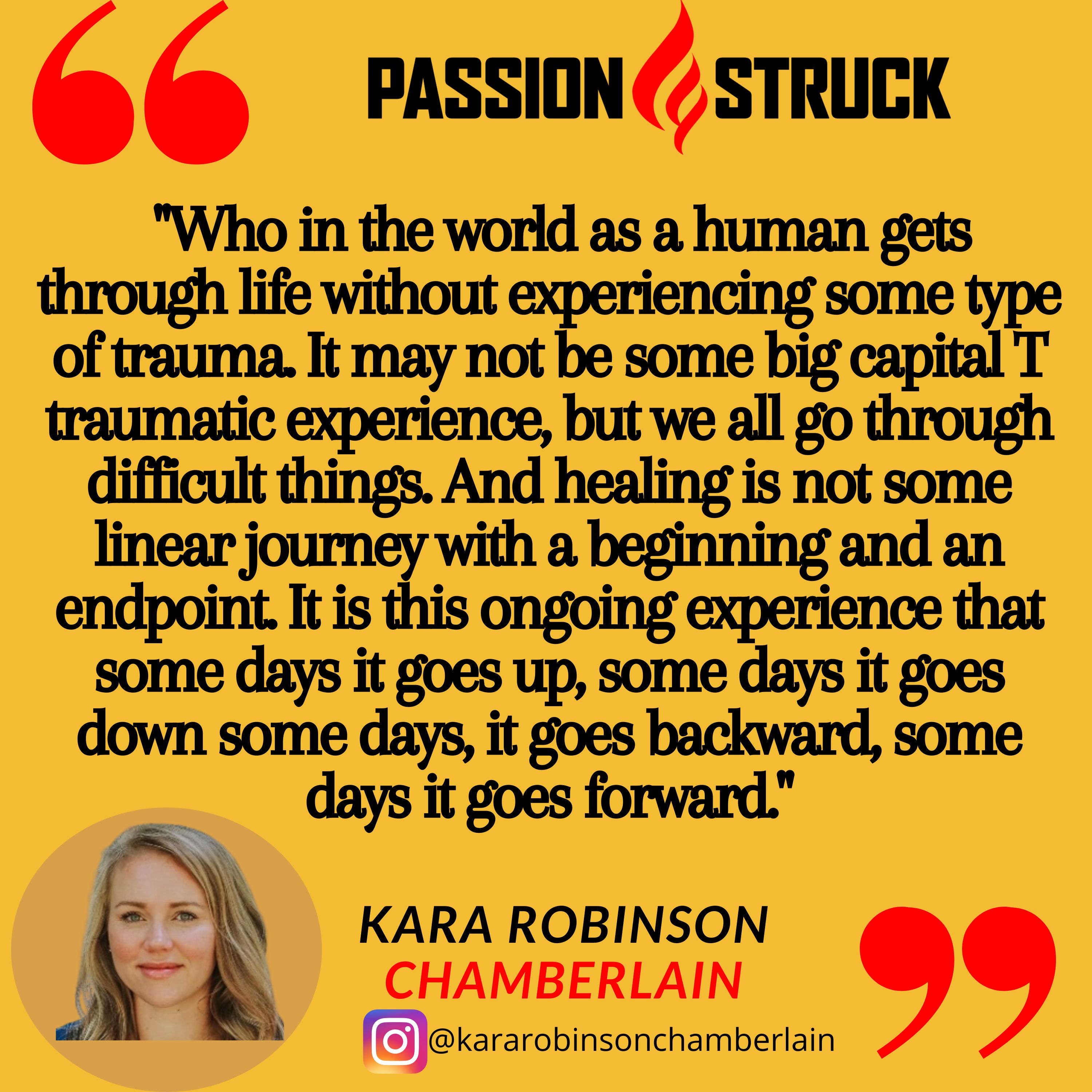 * Listen to my solo episode from last week on how you overcome the culture of exceptionalism: https://passionstruck.com/how-do-you-overcome-culture-of-exceptionalism/
* Check out my interview with Virgin Unite President Jean Oelwang if you want to learn how to build powerful partnerships.
* My interview with Sara Mednick Ph.D. on the power of the downstate and its impact on performance and health: https://passionstruck.com/sara-mednick-recharge-your-brain-body/
* My interview with Katy Milkman, Ph.D. on how to create lasting behavior change: https://passionstruck.com/katy-milkman-behavior-change-for-good/
* My interview with David Yaden Ph.D. on self-transcendence, psychedelics, and behavior change: https://passionstruck.com/david-yaden-on-self-transcendence-experiences/
* My interview with Michael Slepian Ph.D.: https://passionstruck.com/michael-slepian-the-secret-life-of-secrets/
* My interview with Admiral Sandy Stosz on how to lead in unchartered waters: https://passionstruck.com/admiral-sandy-stosz-leader-with-moral-courage/
* My solo episode on why micro choices matter: https://passionstruck.com/why-your-micro-choices-determine-your-life/
* My solo episode on why you must feel to heal: https://passionstruck.com/why-you-must-feel-to-find-emotional-healing/
About Today's Guest Kara Robinson Chamberlain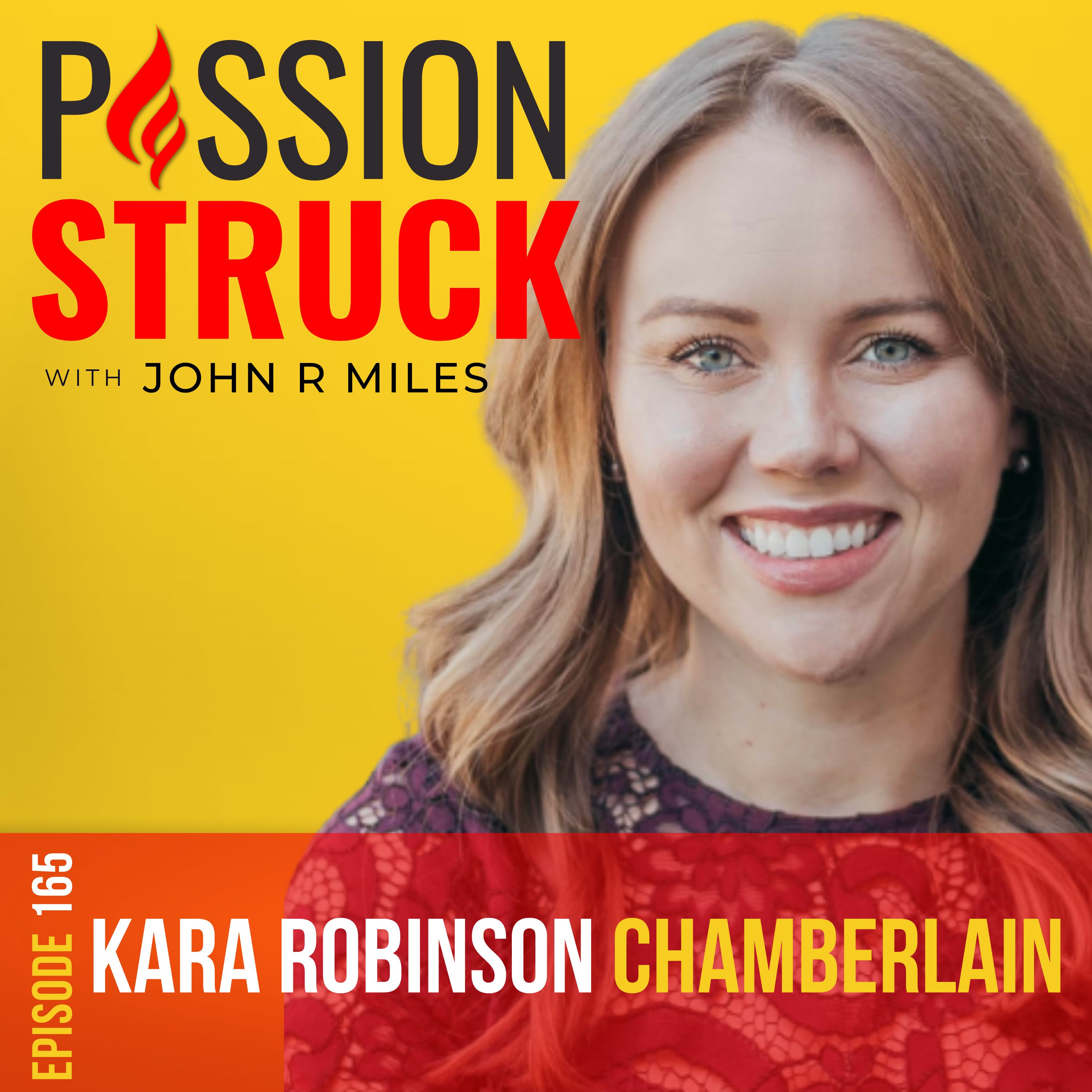 Kara Robinson Chamberlain is a public speaker and survivor advocate. In 2002, at 15 years old, Kara was kidnapped by and escaped from what she would later find out to be a serial killer. Following her experience, Kara formed relationships with law enforcement and worked with Richland County Sheriff's Department as a school resource officer, investigator, and victim's advocate. Kara now uses her experiences to spread awareness, education, and inspiration.
Follow John R. Miles On The Socials
* Twitter: https://twitter.com/Milesjohnr
* Facebook: https://www.facebook.com/johnrmiles.c0m
* Medium: https://medium.com/@JohnRMiles​
* Instagram: https://www.instagram.com/john_r_miles
* LinkedIn: https://www.linkedin.com/in/milesjohn/
* Blog: https://johnrmiles.com/blog/
* Instagram: https://www.instagram.com/passion_struck_podcast/
* Gear: https://www.zazzle.com/store/passion_struck/
John R. Miles is a serial entrepreneur and the CEO and founder of Passion Struck. This full-service media company helps people live intentionally by creating best-in-class educational and entertainment content. John is also a prolific public speaker, venture capitalist, and author named to the ComputerWorld Top 100 IT Leaders.
John is the host of the PassionStruckPodcast. The show focused on exploring the mindset and philosophy of the world's most inspiring people to learn their lessons to living intentionally. Passion Struck aspires to speak to the humanity of people in a way that makes them want to live better, be better and impact.
Stay tuned for JJohn'slatest project, his upcoming book, which will be published in summer 2022.
Learn more about me: https://johnrmiles.com