Little did twelve-year-old Will Guidara know that his life-changing encounter with hospitality at the Four Seasons in New York would lead him on a journey of leadership and connection, inspiring him to create unforgettable experiences for others. Through his unwavering dedication to connecting people and his passion for hospitality, Will has discovered a career that transcends mere service to creating unreasonable hospitality — but what will be the ultimate outcome of his mission?
Like this show? Please leave us a review here – even one sentence helps! Post a screenshot of you listening on Instagram & tag us to thank you personally!
Hear the secrets and philosophy of the World's GREATEST high achievers every Tuesday and Thursday, and tune in each week for an inspirational Momentum Friday solo message.
Listen to the episode on Apple Podcasts, Spotify, Podcast Addict, Pocket Casts, Stitcher, Castbox, Google Podcasts, Listen Notes, Amazon Music, or on your favorite podcast platform. You can watch the interview on YouTube below.
Enjoy!
Will Guidara Joins Me to Discuss How to Master the Art of Human Connection to Create Unreasonable Hospitality
In this engaging episode of the Passion Struck podcast, host John R. Miles speaks with Will Guidara, renowned restaurateur and former owner of Eleven Madison Park, recognized as the best restaurant in the world. Guidara shares his insights on the art of hospitality and its transformative potential for businesses and individuals. He believes that focusing on building intentional connections and providing unreasonable hospitality can lead to memorable experiences for customers.
As he progressed through his career, Will transformed Eleven Madison Park with a mission to create unforgettable experiences for their guests. Throughout his journey, Will has always prioritized fostering human connections and creating magical moments for others, proving that true hospitality goes beyond just providing a service.
Guidara also highlights the importance of creativity and intentionality in fostering human connection, stressing that businesses must create conditions for their teams to connect organically, unlocking their collective creativity and capacity. Through these insights, Guidara offers valuable advice for entrepreneurs looking to create meaningful connections and extraordinary experiences for their customers in today's human-centric economy.
By listening to Will and John, you will be able to:
Discover the impact of going above and beyond with hospitality to leave lasting impressions.
Cultivate meaningful relationships as the foundation for extraordinary customer experiences.
Harness the power of intention and innovation to revolutionize your business approach.
Forge unbeatable teams capable of achieving hospitality success.
Grasp the significance of hospitality in shaping a consumer-focused economy.
And much, much more!
Have any questions, comments, or stories you'd like to share? Drop us a line at

[email protected]

!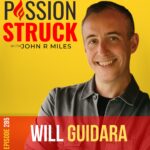 Please Scroll Down For Featured Resources
Thank You, Indeed, For Sponsoring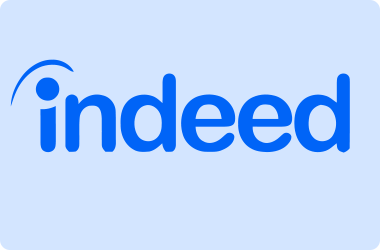 With Indeed, you can search for millions of jobs online to find the next step in your career. With tools for job search, resumes, company reviews, and more..
Head to https://www.indeed.com/passionstruck, where you can receive a $75 credit to attract, interview, and hire in one place.
Thank You, Green Chef, For Sponsoring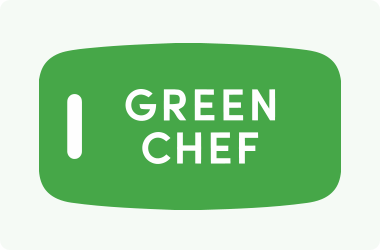 The #1 Meal Kit for Eating Well … Now offering more options than ever before! Choose from Keto+Paleo, Mediterranean, Fast & Fit, Vegan, Vegetarian, and Gluten-free. Use code passionstruck60 to get $60 off, plus free shipping!"
Thank You, Fabric, For Sponsoring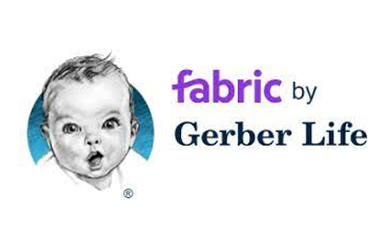 Fabric by Gerber Life is a new addition to the Gerber Life family, offering parents more ways to help protect their family's financial futures. Protect your family today with Fabric by Gerber Life.
Go to Apply today in just 10 minutes at https://meetfabric.com/passion.
*Our Patreon Page: https://www.patreon.com/passionstruck.
Starter Packs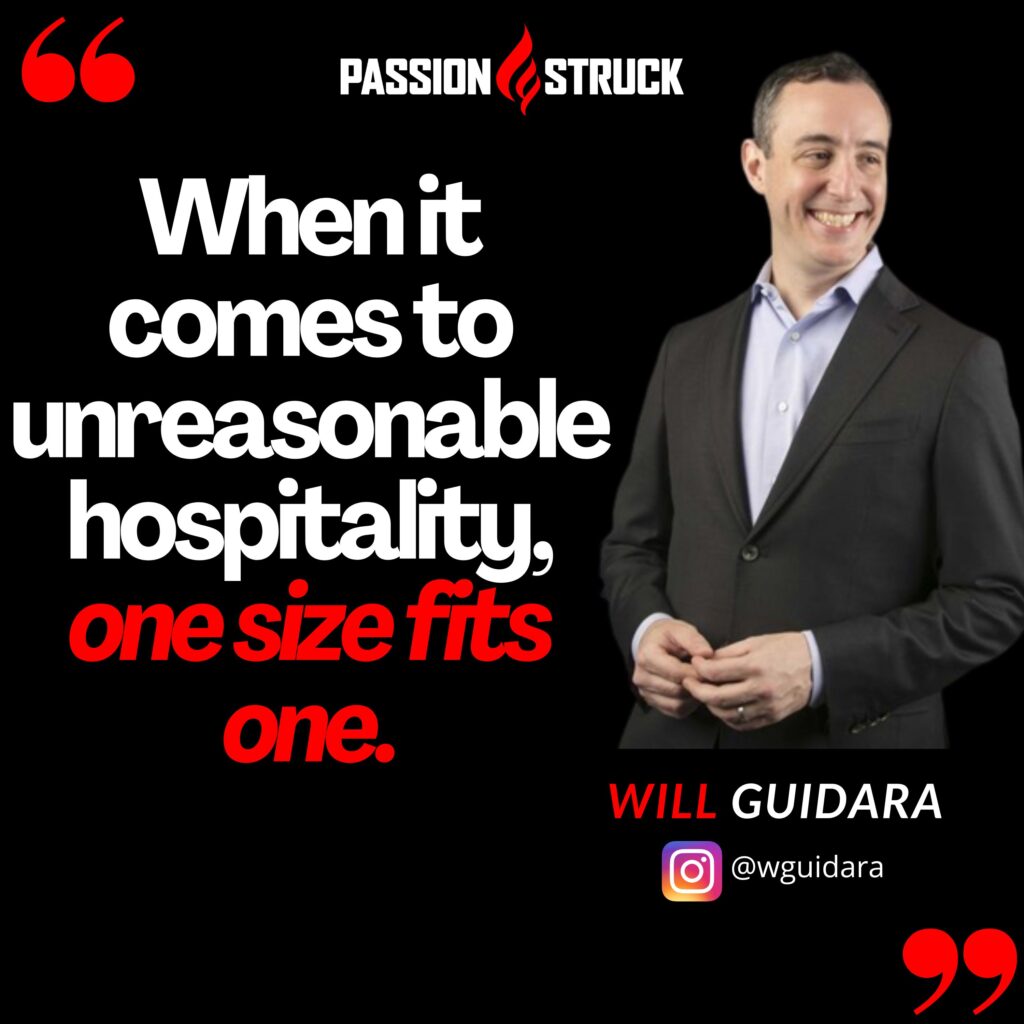 New to the show? These Starter Packs are collections of our most popular episodes grouped by topic, and we now have them also on Spotify. You can also browse starter packs for existing listeners to find your old favorites. Every week, John interviews everyday heroes from all walks of life. Learn how to subscribe to the show and never miss a new episode and topic.
Like this? Please subscribe, and join me on my new YouTube platform for peak performance, life coaching, and personal growth: https://www.youtube.com/c/JohnRMiles.
More From My Conversation With Will Guidara
Unreasonable Hospitality
Creating a memorable and impactful experience for customers goes beyond excellent service; it requires "unreasonable hospitality." This concept captivates guests by going above and beyond in tending to their needs, desires, and interests. It is the embodiment of making customers feel not just well-taken care of but entirely delighted and seen throughout their connection with the business. Will Guidara emphasizes the importance of unreasonable hospitality in making guests feel valued and appreciated, citing a personal experience in which he went beyond the standard service and made an unforgettable impact on his customers by providing them with a catered New York City hot dog experience.
Ingredients in the Recipe of Human Connection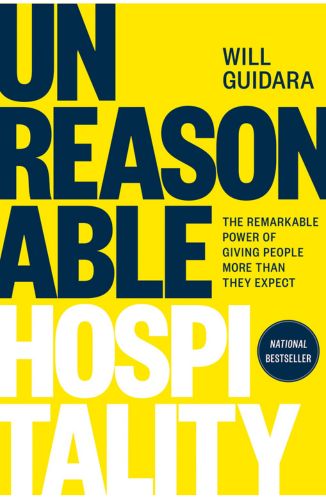 Hospitality, when used artfully, can be the secret ingredient to forging strong, lasting human connections. Providing the right blend of intention, generosity, and creativity yields a powerful connection that elevates an ordinary experience to an extraordinary one. Will Guidara emphasizes that food, service, and design are all crucial components in a restaurant setting, but they are just the base elements in the greater recipe of human connection. By prioritizing hospitality and intentionally engaging customers on a deeper level, businesses not only create memorable experiences but also foster a sense of community and belonging that is invaluable to both their customers and themselves.
The Hospitality Economy
Will Guidara believes that in the evolving economy, placing a higher emphasis on hospitality will lead businesses toward tremendous success. As the world becomes more human-centered, entrepreneurs must prioritize creating genuine relationships with customers that are built on genuine care and exceptional hospitality. Guidara's insight into the hospitality industry is applicable to any enterprise looking to make an impact in this advancing economy. By combining a steadfast commitment to hospitality and a focus on human connection, businesses of all types can foster extraordinary experiences and relationships that redefine their place in the market.
Say Thanks To Will Guidara
If you enjoyed this interview with Will Guidara, let him know by clicking on the link below and sending him a quick shout on Twitter:
Click here to show Will Guidara your thoughts about today's episode on Twitter!
Click here to let John R. Miles know about your number one takeaway from this episode!
And if you want us to answer your questions or you have a topic you would like John to discuss on one of our upcoming weekly Momentum Friday episodes, drop us a line at [email protected].
Resources From The Show With Will Guidara
Please note that some of the links on this page (books, movies, music, etc.) lead to affiliate programs for which The Passion Struck podcast receives compensation. It's just one of the ways we keep the lights on around here. Thank you so much for being so supportive!
About Will: https://en.wikipedia.org/wiki/Will_Guidara
Instagram: https://www.instagram.com/wguidara/
Twitter: https://twitter.com/wguidara
Purchase Will Guidara's book, Unreasonable Hospitality, available from major online book retailers.
Watch Will Guidara's television show, The Big Brunch, on HBO Max.
Listen to more episodes of the Passion Struck podcast on Spotify, Apple Podcasts, or other podcast platforms.
Check out the Wall Street Journal bestselling book, The Long Game: How to Be a Long-Term Thinker in a Short-Term World, by Dori Clark.
Visit Daniel Boulud's restaurants and experience his renowned cuisine.
Learn about and support the Independent Restaurant Coalition, co-founded by Will Guidara.
Attend the Welcome Conference, also co-founded by Will Guidara, if you're in the hospitality industry or interested in learning more about it.
Follow Will Guidara on social media to stay updated on his latest projects and insights.
Listen to Passion Struck's interviews with New York Times bestselling author Gretchen Rubin and Dr. Julianne Holt Lunstead.
Check out Passion Struck's Episode Starter Packs on Spotify or Passion Struck starter packs to get started with the podcast.
My solo episode on how you unleash your creativity: https://passionstruck.com/unleash-your-creativity/
Want to catch my best interviews from 2022? Check out episode 233 on intentional greatness and episode 234 on intentional behavior change.
Watch my interview with Dr. Mark Hyman on how to defy aging: https://passionstruck.com/dr-mark-hyman-secrets-to-living-young-forever/
Catch my interview with Dr. Amy Shah on how you can control your food cravings: https://passionstruck.com/dr-amy-shah-you-can-control-your-food-cravings/
My solo episode on why micro choices matter: https://passionstruck.com/why-your-micro-choices-determine-your-life/
About Today's Guest, Will Guidara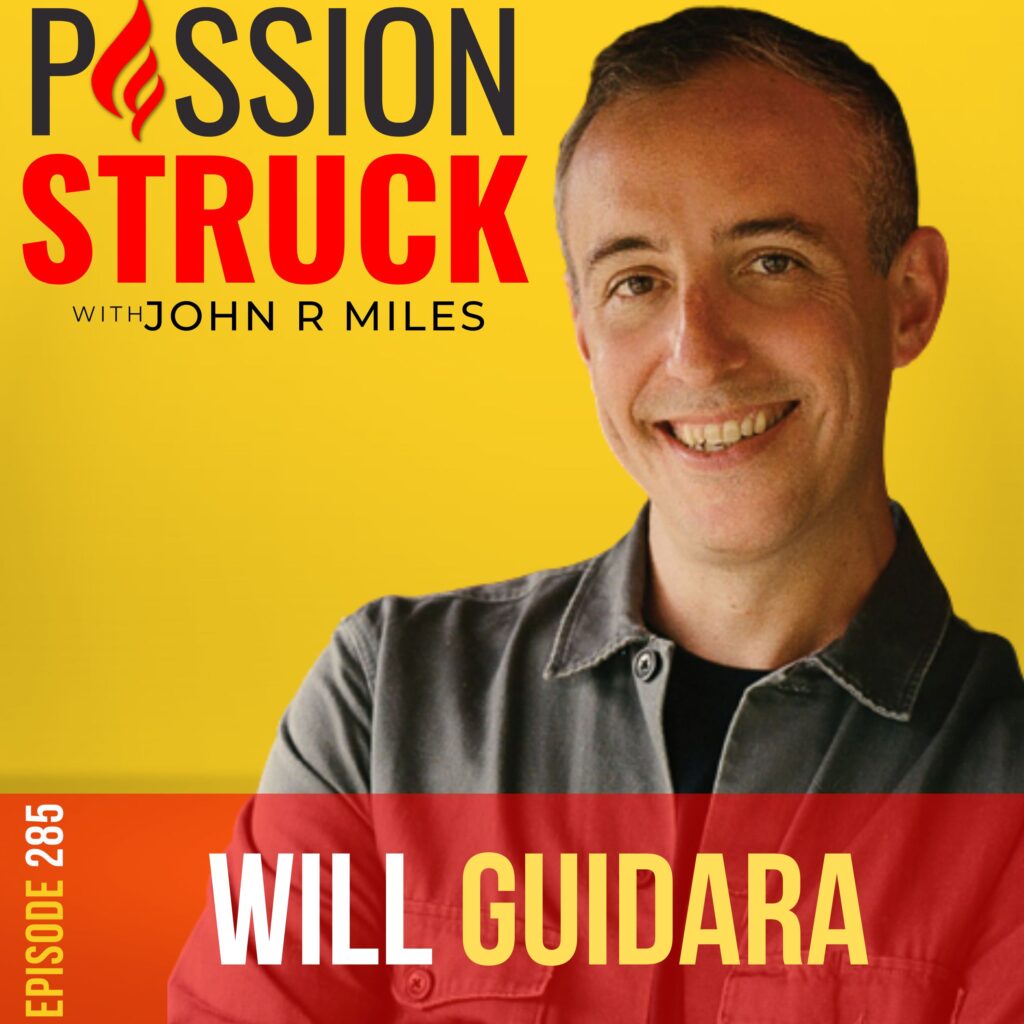 Meet Will Guidara, an esteemed hospitality expert with a passion for creating extraordinary customer experiences through the power of human connection. At just 26, Will took the helm of a faltering brasserie, Eleven Madison Park, and remarkably turned it into the world's top restaurant. His unique approach to hospitality emphasizes deeply personal and enchanting moments for guests while also fostering a nurturing and empowering atmosphere for his staff. Will's dedication to exceptional hospitality extends beyond his own ventures, as he co-founded the Welcome Conference and the Independent Restaurant Coalition to inspire and support others in the industry.
.
Follow John R. Miles On The Socials
* Twitter: https://twitter.com/Milesjohnr
* Facebook: https://www.facebook.com/johnrmiles.c0m
* Medium: https://medium.com/@JohnRMiles​
* Instagram: https://www.instagram.com/john_r_miles
* LinkedIn: https://www.linkedin.com/in/milesjohn/
* Blog: https://johnrmiles.com/blog/
* Instagram: https://www.instagram.com/passion_struck_podcast/
* Gear: https://www.zazzle.com/store/passion_struck/
John R. Miles is a serial entrepreneur and the CEO and founder of Passion Struck. This full-service media company helps people live intentionally by creating best-in-class educational and entertainment content. John is also a prolific public speaker, venture capitalist, and author named to the ComputerWorld Top 100 IT Leaders.
John is the host of the top-ranked Passion Struck Podcast. The show focused on exploring the mindset and philosophy of the world's most inspiring people to learn their lessons to living intentionally. Passion Struck aspires to speak to the humanity of people in a way that makes them want to better, live better, and impact the world.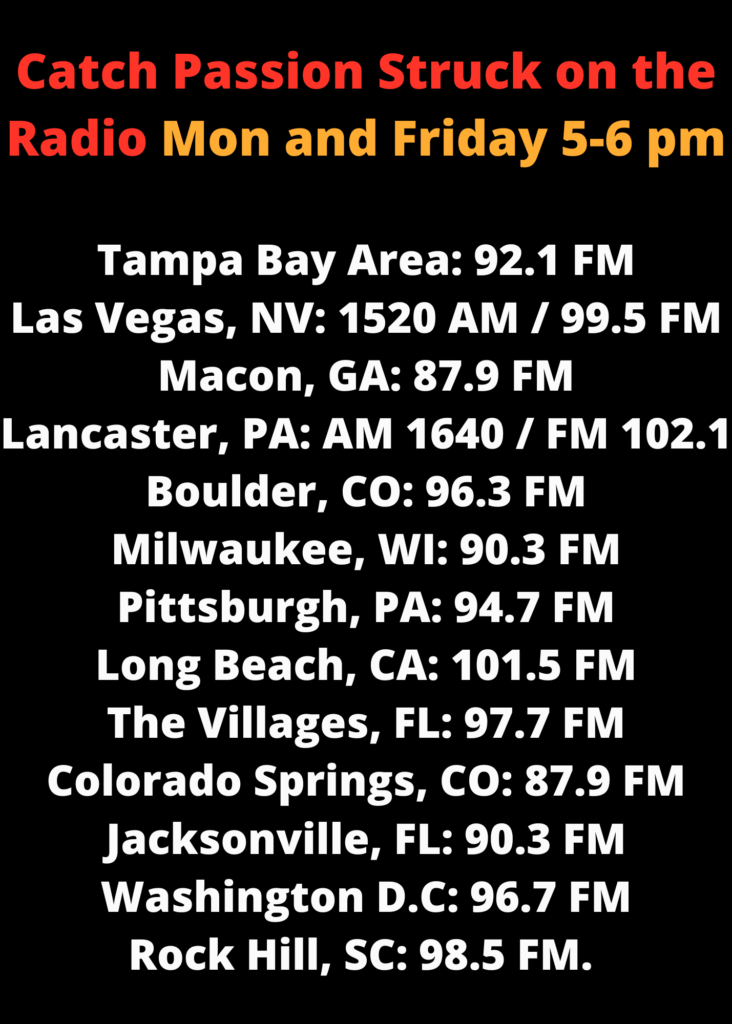 P.S.
Passion Struck is now on the AMFM247 broadcasting network every Monday and Friday from 5-6 PM.
Step 1: Go to TuneIn, Apple Music (or any other app, mobile or computer)
Step 2: Search for "AMFM247" Network
Passion Struck's mission is to unlock the power of intentionality for the benefit of us all. To create a world where we live better, be better, and impact the world through our unique and powerful contributions and, more importantly, our actualized selves.