Tesla, Waze, Google, WhatsApp, Facebook, Uber, and Netflix are some of the most successful tech firms in the world that were start-ups not long ago. And according to our guest today, Uri Levine, the co-founder of Waze and author of Fall in Love with the Problem, Not the Solution, the next generation of industry leaders will have an even more significant impact. But to do that, he believes that you must fall in love with the problem, not with yourself or money.
Hear the secrets and philosophy of the World's GREATEST high achievers every Monday and Thursday, and tune in each week for an inspirational Momentum Friday solo message.
Like this show? Please leave us a review here – even one sentence helps! Post a screenshot of you listening on Instagram & tag us to thank you personally!
Listen to the episode on Apple Podcasts, Spotify, Podcast Addict, Pocket Casts, Stitcher, Castbox, Google Podcasts, Listen Notes, Amazon Music, or on your favorite podcast platform. You can watch the interview on YouTube below.
Enjoy!
In This Episode, Uri Levine And I Discuss Why You Must Fall in Love with the Problem, Not the Solution
Falling in love with the problem entails valuing the customer as the key to success rather than your own concepts and creations. It means having a deep interest and commitment to understanding the problem, its causes, and potential solutions. It is to view the problem as an opportunity to learn, grow, and make a positive impact.
Falling in love with the problem implies that one is interested in finding a quick fix, understanding the underlying issues, and working toward a long-term and sustainable solution. It means seeing the problem as a challenge rather than an obstacle to be avoided. It is to be curious and creative in finding different ways to approach the problem and persevere in facing challenges and setbacks.
This mindset is important in various fields, such as innovation, problem-solving, and entrepreneurship. When an individual or a team falls in love with the problem, they are more likely to come up with innovative solutions and take calculated risks to achieve their goals. They are also more likely to be resilient when facing setbacks and challenges and to be persistent in their efforts to solve problems.
As a mentor and teacher, Uri and I will explore the most important factors in solving big problems:
How to determine whether a business idea has potential
How to determine whether your product is marketable (PMF)
How to settle on a business model and a growth strategy
The essential elements of creating an innovative start-up that will challenge "broken" markets
The significance of choosing the appropriate people to fire and hire (yes, in that order).
How to prepare entrepreneurs for their ultimate exit from the company, including when to sell,
The value of helping others and mentoring entrepreneurs
And much, much more!
Have any questions, comments, or stories you'd like to share? Drop us a line at

[email protected]

m!
And much more…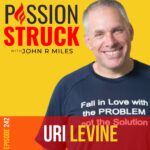 Please Scroll Down For Featured Resources
Our Patreon Page: https://www.patreon.com/passionstruck
Thank You, ZocDoc, For Sponsoring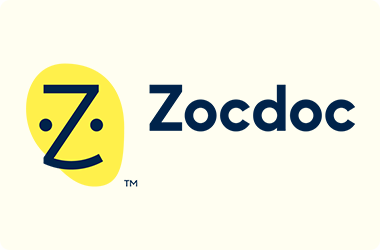 Zocdoc is the start of a better healthcare journey for you. Find and book top-rated local doctors on demand. Visit them in their offices or video chat with them from home.
Go to https://www.zocdoc.com/passionstruck and download the Zocdoc app for FREE. Then start your search for a top-rated doctor today.
*Our Patreon Page: https://www.patreon.com/passionstruck.
Starter Packs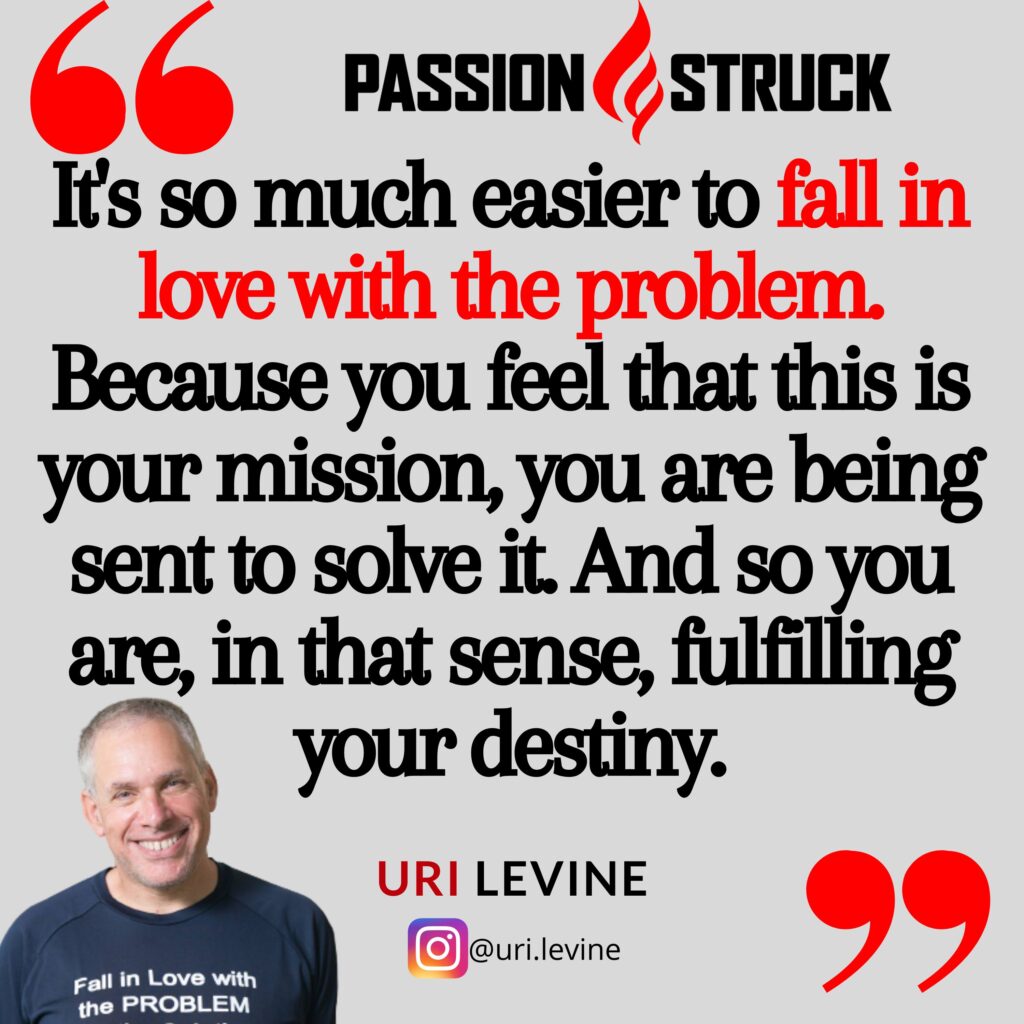 New to the show? These Starter Packs are collections of our most popular episodes grouped by topic, and we now have them also on Spotify. You can also browse starter packs for existing listeners to find your old favorites. Every week, John interviews everyday heroes from all walks of life. Learn how to subscribe to the show and never miss a new episode and topic.
Like this? Please subscribe, and join me on my new YouTube platform for peak performance, life coaching, and personal growth: https://www.youtube.com/c/JohnRMiles/.
More From My Interview With Uri Levine
During my interview with Uri, I asked him how an entrepreneur locks down a growth path by embracing disruption instead of being afraid of it.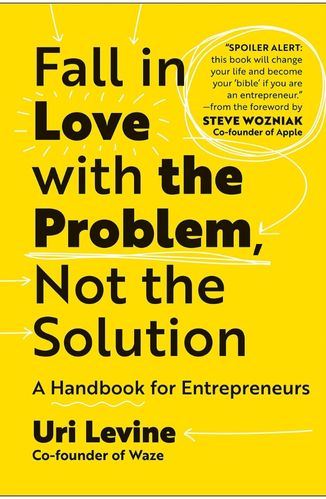 Uri Levine explains, "Let me define the structure that has changed in the market equilibrium, right? So it's not about technology, it could be a derivative of technology. And there are maybe four cornerstones that can change the market equilibrium. One of them is a new product, which could be a derivative of new technology. One of them is price. Gmail is free, and Waze is free. No one can compete with that, right.
Another one of them is the business model. Many cities around the globe that have on-demand scooters and those on-demand scooters have introduced a new business model. That's it, right, because electric scooters were not there before. Or maybe it's new information that exists in the market. And as a result change, the demand or the supply changes the market equilibrium.
Now, there are a few conclusions from that. One is that, by and large, only newcomers will disrupt their market. They have nothing to lose. Those could be entrepreneurs or someone who is moving into a new market with no presence in this market. And if I don't have any presence in the market, then I have nothing to lose. I can find different things. I can buy things that are not used by the market now.
So this is one approach. And the other conclusion is that if we think of disruption as changing the market equilibrium, then the new market equilibrium is way better than before because otherwise, the market will not go there.
Thanks, Uri Levine!
If you enjoyed this interview with Uri Levine, let him know by clicking on the link below and sending her a quick shout on Twitter:
Click here to show Uri Levine your thoughts about today's episode on Twitter!
Click here to let John R. Miles know about your number one takeaway from this episode!
And if you want us to answer your questions or you have a topic you would like John to discuss on one of our upcoming weekly Momentum Friday episodes, drop us a line at [email protected].
Resources From The Show With Uri Levine
Please note that some of the links on this page (books, movies, music, etc.) lead to affiliate programs for which The Passion Struck podcast receives compensation. It's just one of the ways we keep the lights on around here. Thank you so much for being so supportive!
My solo episode on what it means to be a person of courage: https://passionstruck.com/what-does-it-mean-to-be-a-person-of-courage/
My interview with Seth Godin on why we need systems to change to save the planet and address climate change: https://passionstruck.com/seth-godin-we-need-systems-change-save-planet/.
My interview with Dr. Scott Barry Kaufman and Dr. Jordan Feingold on Choosing Growth and transcending self-doubt, fear, and anxiety: https://passionstruck.com/jordyn-feingold-scott-barry-kaufman-chose-growth/
My interview with NYU Stern School of Business Professor Scott Galloway on Why America is Adrift: https://passionstruck.com/scott-galloway-america-is-adrift/
My solo episode on why micro choices matter: https://passionstruck.com/why-your-micro-choices-determine-your-life/
About Today's Guest, Uri Levine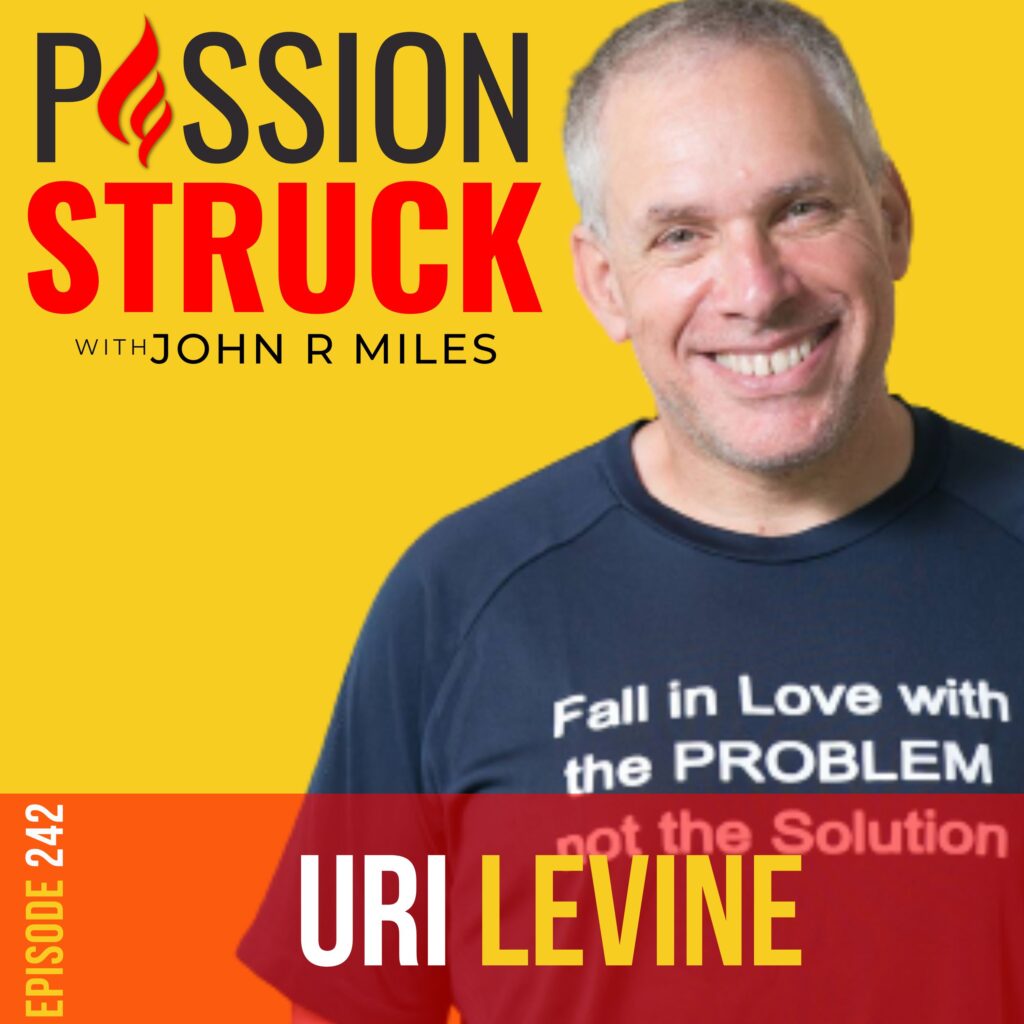 Uri Levine is a passionate entrepreneur and disruptor, a two-time 'unicorn' builder (Duocorn). He is co-founder of Waze, the world's largest community-based driving traffic and navigation app, which was acquired by Google for $1.1 billion in 2013, and former investor and first board member in Moovit, 'Waze of public transportation', which was acquired by Intel for $1 Billion in 2020. Levine has built over a dozen startups and seen everything ranging from failure and midlevel success to immense success.
Follow John R. Miles On The Socials
* Twitter: https://twitter.com/Milesjohnr
* Facebook: https://www.facebook.com/johnrmiles.c0m
* Medium: https://medium.com/@JohnRMiles​
* Instagram: https://www.instagram.com/john_r_miles
* LinkedIn: https://www.linkedin.com/in/milesjohn/
* Blog: https://johnrmiles.com/blog/
* Instagram: https://www.instagram.com/passion_struck_podcast/
* Gear: https://www.zazzle.com/store/passion_struck/
John R. Miles is a serial entrepreneur and the CEO and founder of Passion Struck. This full-service media company helps people live intentionally by creating best-in-class educational and entertainment content. John is also a prolific public speaker, venture capitalist, and author named to the ComputerWorld Top 100 IT Leaders.
John is the host of the PassionStruckPodcast. The show focused on exploring the mindset and philosophy of the world's most inspiring people to learn their lessons to living intentionally. Passion Struck aspires to speak to the humanity of people in a way that makes them want to live better, be better and impact.