Get ready for an empowering episode of the Passion Struck podcast as Tinx takes center stage, sharing her transformative journey to self-esteem, revealing the profound impact of perspective shifts, and emphasizing the significance of living life with unwavering integrity. Brace yourself for a heartfelt conversation that will ignite your inner fire and fuel your personal growth and ignite your passion for a life of authenticity and fulfillment. Tinx is the author of The Shift: Change Your Perspective, Not Yourself.
Like this show? Please leave us a review here – even one sentence helps! Post a screenshot of you listening on Instagram & tag us to thank you personally!
Hear the secrets and philosophy of the World's GREATEST high achievers every Tuesday and Thursday, and tune in each week for an inspirational Momentum Friday solo message.
Listen to the episode on Apple Podcasts, Spotify, Podcast Addict, Pocket Casts, Stitcher, Castbox, Google Podcasts, Listen Notes, Amazon Music, or on your favorite podcast platform. You can watch the interview on YouTube below.
Enjoy!
Unleash Your True Potential with Tinx: Small Mindset Shifts for Happiness
Are you tired of trying to improve your self-esteem and relationships with no success? Have you been following ineffective advice and still feeling the pain of low self-worth and lonely nights? In this episode, we'll show you the real solutions to transforming your mindset, navigating the dating landscape, and fostering authentic connections. Brace yourself for a heartfelt conversation that will ignite your inner fire and leave you inspired to embrace your truest self and create meaningful connections.
John R. Miles interviews Tinx on the Passion Struck podcast to discuss her book, The Shift, and the importance of mindset shifts for self-esteem and happiness. Tinx emphasizes the need for self-awareness and introspection as the foundation for personal growth. The conversation covers various topics, including vulnerability, creativity, and finding happiness within oneself. Listeners seeking self-improvement and personal growth will find Tinx's insights valuable and applicable to their lives. Her perspective on self-esteem and relationships offers a fresh and unique take on the topic, making this episode a must-listen for anyone looking to improve their self-esteem and cultivate meaningful relationships.
By listening to Tinx and John, you will be able to:
Unearth the impact of shifting mental attitudes for improved self-worth and life satisfaction.
Successfully navigate the contemporary dating landscape to forge lasting relationships.
Utilize the strength of community to contribute to personal happiness and fulfillment.
Conquer the apprehension of criticism and chase your dreams fearlessly.
Recognize the value of genuine expression and customization in generating widely-shared content.
And much, much more!
Have any questions, comments, or stories you'd like to share? Drop us a line at

[email protected]

!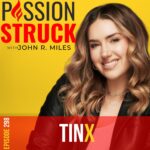 Please Scroll Down For Featured Resources
Thank You, Indeed, For Sponsoring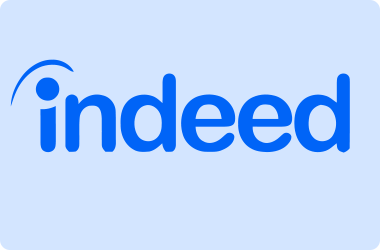 With Indeed, you can search for millions of jobs online to find the next step in your career. With tools for job search, resumes, company reviews, and more.
Head to https://www.indeed.com/passionstruck, where you can receive a $75 credit to attract, interview, and hire in one place.
Thank You, Hello Fresh, For Sponsoring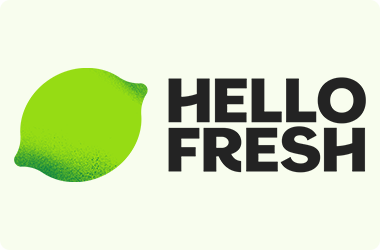 Hello Fresh provides delicious and wholesome meals with easy-to-follow recipes and fresh, high-quality ingredients. Use code passion16 to get 16 free meals plus free shipping!"
Thank You, Fabric, For Sponsoring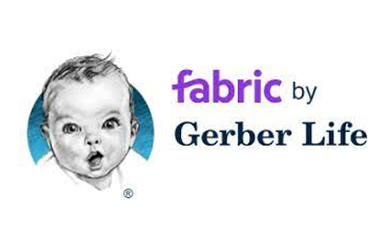 Fabric by Gerber Life is a new addition to the Gerber Life family, offering parents more ways to help protect their family's financial futures. Protect your family today with Fabric by Gerber Life.
Go to Apply today in just 10 minutes at https://meetfabric.com/passion.
*Our Patreon Page: https://www.patreon.com/passionstruck.
Starter Packs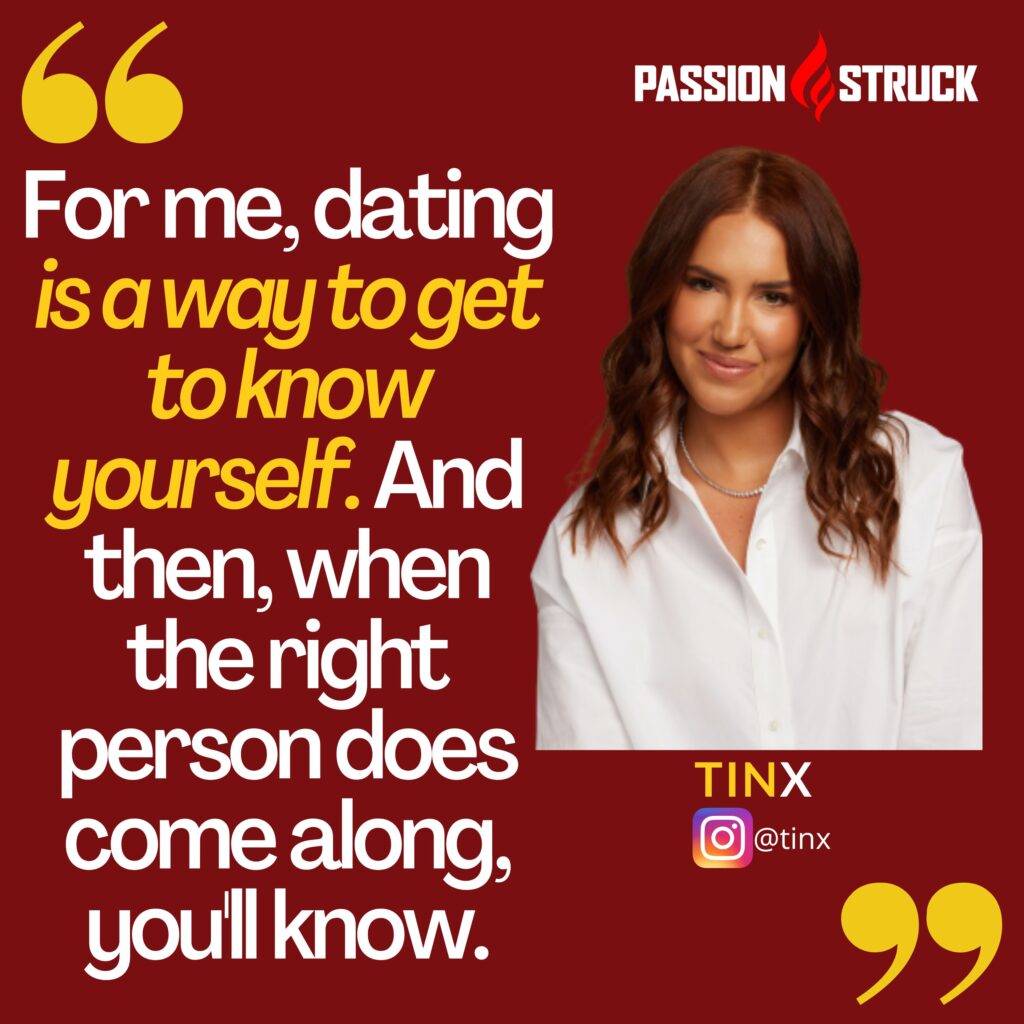 New to the show? These Starter Packs are collections of our most popular episodes grouped by topic, and we now have them also on Spotify. You can also browse starter packs for existing listeners to find your old favorites. Every week, John interviews everyday heroes from all walks of life. Learn how to subscribe to the show and never miss a new episode and topic.
Like this? Please subscribe, and join me on my new YouTube platform for peak performance, life coaching, and personal growth: https://www.youtube.com/c/JohnRMiles.
More From My Conversation With Tinx
Tinx's life was at a crossroads when she discovered the power of mindset shifts for self-esteem and happiness. As she finished grad school in New York, she felt lost and unsure of her next steps. It was during this difficult time that she came across a book called Super Attractor by Gabby Bernstein. This book became her guiding light, showing her the way to transform her perspective and find happiness within herself.
Gradually, Tinx began to understand that by making small changes in her thought process, she could significantly impact her happiness and self-esteem. She started to believe that everything in life happens for a reason, and rather than feeling like a victim, she focused on the idea that every challenge was an opportunity for growth and learning. This new outlook on life not only improved her overall mental well-being but also set her on a path to success and personal fulfillment. Tinx now shares this wisdom with others, helping them realize the importance of mindset shifts in overcoming obstacles and achieving happiness.
The Shift and Self-Esteem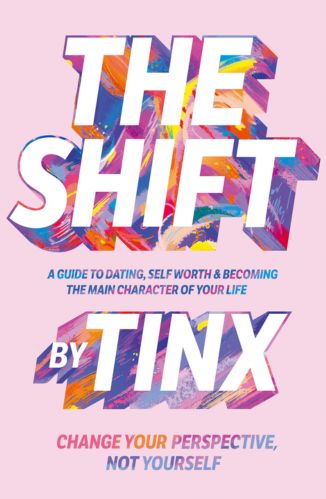 Tinx's book, The Shift, is centered around the concept of self-esteem and its significance in one's life. This includes recognizing the importance of mindset shifts in achieving happiness and empowerment. When individuals change their perspective and focus on the positive aspects of life, they can effectively alter their own self-image, subsequently improving their self-esteem. Boosting self-esteem is crucial, as it impacts one's overall well-being, relationships, and success.
During the conversation with John R. Miles, Tinx shared valuable insight from her book. She encourages people to replace the question "Why is this happening to me?" with "Everything is happening for me." With this empowering mindset shift, individuals can learn to see the silver lining in challenging situations and foster a more positive outlook on life. Tinx emphasizes that adopting such a perspective can have profound effects on personal happiness and self-esteem.
Knowing Yourself and Micro Choices
Understanding oneself is a crucial aspect of personal development and growth. Tinx believes in the importance of getting to know yourself, your preferences, and your values. This self-awareness allows individuals to make better decisions, prioritize their well-being, and create a more fulfilling life.
As part of the conversation, Tinx shared her thoughts on micro choices, which are seemingly small decisions we make daily. She believes these choices compound to shape one's life and character. Tinx discussed the significance of turning inwards, getting comfortable with solitude, and focusing on self-reflection to help make wiser, more purposeful decisions that align with one's true self.
Say Thanks To Tinx
If you enjoyed this interview with Rani Tinx, let him know by clicking on the link below and sending her a quick shout on Instagram:
Click here to show Tinx your thoughts about today's episode on Instagram!
Click here to let John R. Miles know about your number one takeaway from this episode!
And if you want us to answer your questions or you have a topic you would like John to discuss on one of our upcoming weekly Momentum Friday episodes, drop us a line at [email protected].
Resources From The Show With Tinx
Please note that some of the links on this page (books, movies, music, etc.) lead to affiliate programs for which The Passion Struck podcast receives compensation. It's just one of the ways we keep the lights on around here. Thank you so much for being so supportive!
Website: theshift-book.com
Twitter: https://twitter.com/tinx
Instagram: https://www.instagram.com/tinx/
Follow Tinx on TikTok and Instagram for more content.
Listen to It's Met Tinx.
Check out Tinx's new book, The Shift.
Listen to Tinx's interview with Gabby Bernstein.
Consider taking Gabby Bernstein's courses or reading her books.
Try to create content that is authentic to your interests rather than what you think will go viral.
Be consistent with posting content on TikTok.
Don't let the fear of judgment hold you back from pursuing your passions.
Listen to Passion Struck's interviews with New York Times bestselling author Gretchen Rubin and Dr. Julianne Holt Lunstead.
Check out Passion Struck's Episode Starter Packs on Spotify or Passion Struck starter packs to get started with the podcast.
My solo episode on how you unleash your creativity: https://passionstruck.com/unleash-your-creativity/
Want to catch my best interviews from 2022? Check out episode 233 on intentional greatness and episode 234 on intentional behavior change.
Watch my interview with Dr. Mark Hyman on how to defy aging: https://passionstruck.com/dr-mark-hyman-secrets-to-living-young-forever/
Catch my interview with Dr. Amy Shah on how you can control your food cravings: https://passionstruck.com/dr-amy-shah-you-can-control-your-food-cravings/
My solo episode on why micro choices matter: https://passionstruck.com/why-your-micro-choices-determine-your-life/
About Today's Guest, Tinx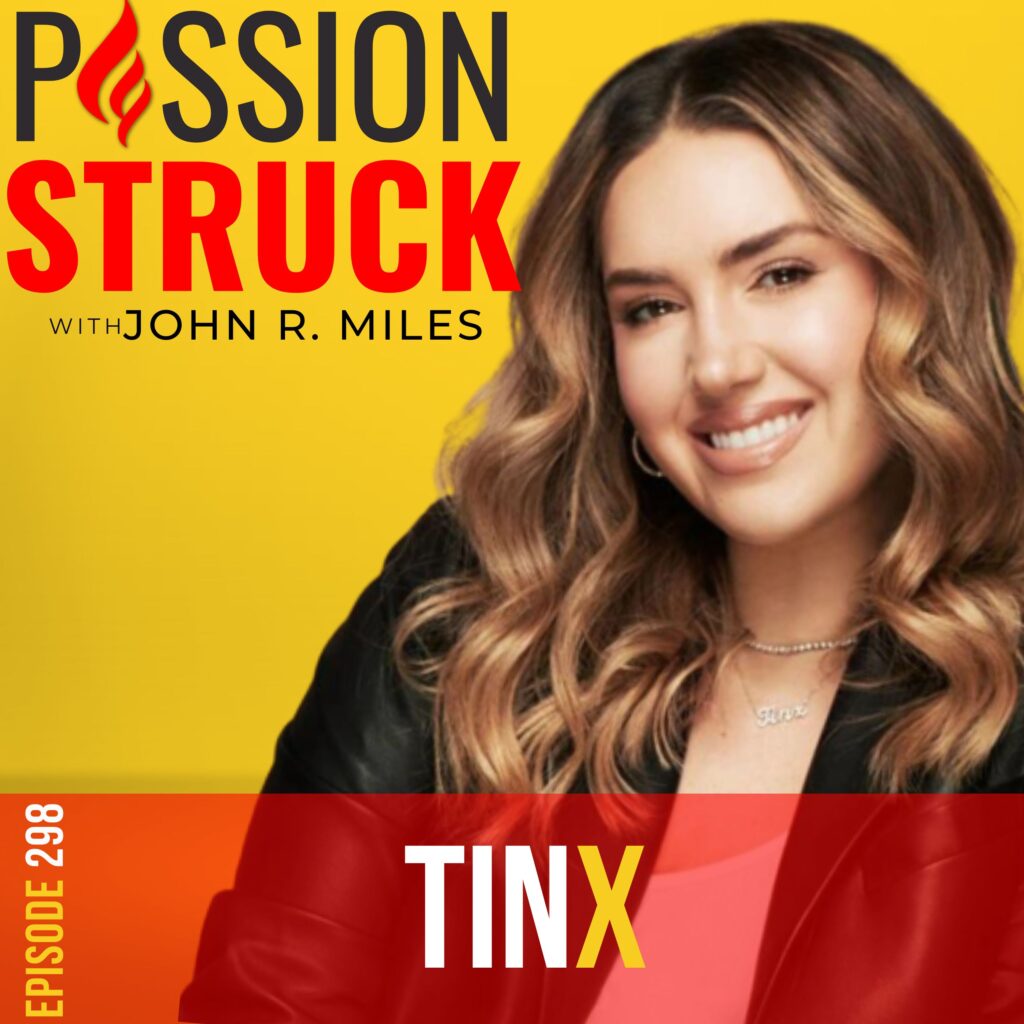 Meet Tinx, an influential lifestyle creator, advice expert, and podcast host who has become a prominent voice for women all around the world. Her engaging and empathetic approach to content has resonated with millions, covering a wide range of topics from satirical rich mom content to honest reviews on food, beauty, and fashion. With her new book, "The Shift," Tinx shares her revolutionary insights and personal anecdotes, offering simple mindset shifts to revolutionize your approach to decision-making and relationships. As a former all-girls school student and sorority president, Tinx believes in the power of female friendships and the importance of sharing information to empower one another.
Follow John R. Miles On The Socials
* Twitter: https://twitter.com/Milesjohnr
* Facebook: https://www.facebook.com/johnrmiles.c0m
* Medium: https://medium.com/@JohnRMiles​
* Instagram: https://www.instagram.com/john_r_miles
* LinkedIn: https://www.linkedin.com/in/milesjohn/
* Blog: https://johnrmiles.com/blog/
* Instagram: https://www.instagram.com/passion_struck_podcast/
* Gear: https://www.zazzle.com/store/passion_struck/
John R. Miles is globally recognized as an expert in intentional behavior change, leadership, personal mastery, and veteran advocacy. He founded and serves as CEO of PASSION STRUCK®. This media company boasts a significant social media following and tens of millions of annual views on its podcasts and YouTube channels. His podcast, Passion Struck with John R. Miles, sets records and has held the top spot among alternative health podcasts. Furthermore, John is the author of the upcoming book "Passion Struck," which is set to be published in early 2024.
Passion Struck aspires to speak to the humanity of people in a way that makes them want to better, live better, and impact the world.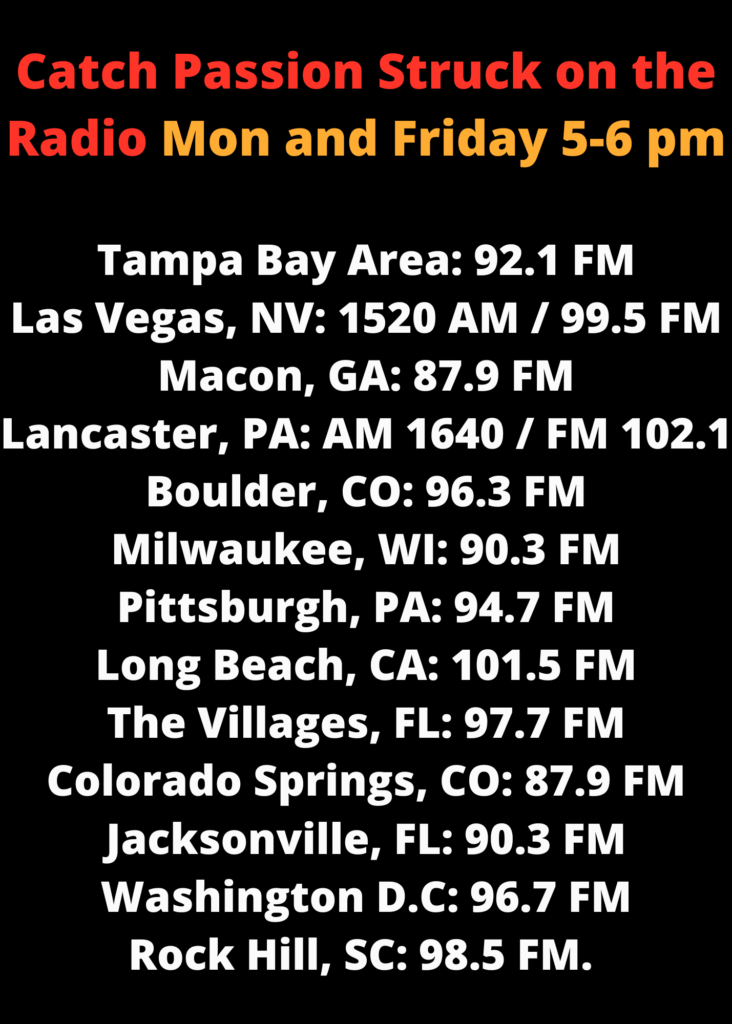 P.S.
Passion Struck is now on the AMFM247 broadcasting network every Monday and Friday from 5-6 PM.
Step 1: Go to TuneIn, Apple Music (or any other app, mobile or computer)
Step 2: Search for "AMFM247" Network
Passion Struck's mission is to unlock the power of intentionality for the benefit of us all. To create a world where we live better, be better, and impact the world through our unique and powerful content.