Terri Cole thought she'd find happiness by achieving success as a top talent agent, but instead, she was met with a surprising twist. Her journey of self-discovery led her to leave her job, pursue grad school, and start a new career in the mental health field – and in doing so, she learned how to prioritize her own needs and desires and set healthy boundaries for a more fulfilling life. What will Terri do next on her inspiring journey of personal growth?
Like this show? Please leave us a review here – even one sentence helps! Post a screenshot of you listening on Instagram & tag us to thank you personally!
Hear the secrets and philosophy of the World's GREATEST high achievers every Tuesday and Thursday, and tune in each week for an inspirational Momentum Friday solo message.
Listen to the episode on Apple Podcasts, Spotify, Podcast Addict, Pocket Casts, Stitcher, Castbox, Google Podcasts, Listen Notes, Amazon Music, or on your favorite podcast platform. You can watch the interview on YouTube below.
Enjoy!
Terri Cole Joins Me To Discuss How To Create Healthy Boundaries and Inner Peace
In this insightful episode of the Passion Struck podcast, I speak with Terri Cole, a renowned licensed psychotherapist and relationship expert. The conversation delves into the crucial topic of setting healthy boundaries in both personal and professional aspects of life. Terri shares her expertise on identifying when boundaries have been violated and provides practical guidance on enforcing them properly. We also discuss codependency and how it can negatively impact emotional well-being.
Terri's therapeutic journey helped her understand the importance of setting healthy boundaries, both personally and professionally. She realized that her over-giving and codependent tendencies were rooted in her need for external validation, which only led to bitterness and resentment. Embracing radical responsibility for her own happiness, Terri made a life-altering decision – she quit her job, enrolled in grad school, and forged a new path in the world of mental health. Terri now helps others live mentally healthier lives by teaching them how to prioritize their needs and desires and set boundaries that promote a more fulfilling existence.
By listening to Terri and John, you will be able to:
Grasp the significance of striking a balance between personal and professional boundaries for success.
Master techniques to detect and address breached boundaries with confidence.
Manage emotional triggers effectively to foster personal growth
Skillfully tackle life's pivotal moments and warmly welcome meaningful changes.
Triumph over codependency by nurturing self-care and establishing healthy boundaries.
And much, much more!
Have any questions, comments, or stories you'd like to share? Drop us a line at

[email protected]

!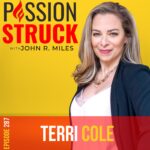 Please Scroll Down For Featured Resources
Thank You, Indeed, For Sponsoring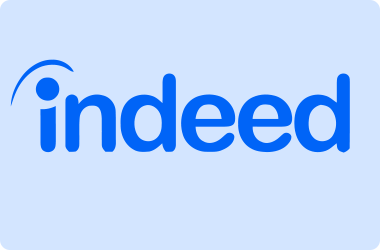 With Indeed, you can search for millions of jobs online to find the next step in your career. With tools for job search, resumes, company reviews, and more..
Head to https://www.indeed.com/passionstruck, where you can receive a $75 credit to attract, interview, and hire in one place.
Thank You, Green Chef, For Sponsoring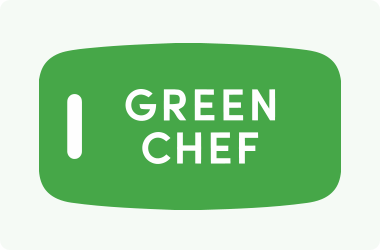 The #1 Meal Kit for Eating Well … Now offering more options than ever before! Choose from Keto+Paleo, Mediterranean, Fast & Fit, Vegan, Vegetarian, and Gluten-free. Use code passionstruck60 to get $60 off, plus free shipping!"
Thank You, Fabric, For Sponsoring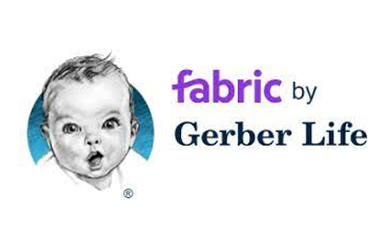 Fabric by Gerber Life is a new addition to the Gerber Life family, offering parents more ways to help protect their family's financial futures. Protect your family today with Fabric by Gerber Life.
Go to Apply today in just 10 minutes at https://meetfabric.com/passion.
*Our Patreon Page: https://www.patreon.com/passionstruck.
Starter Packs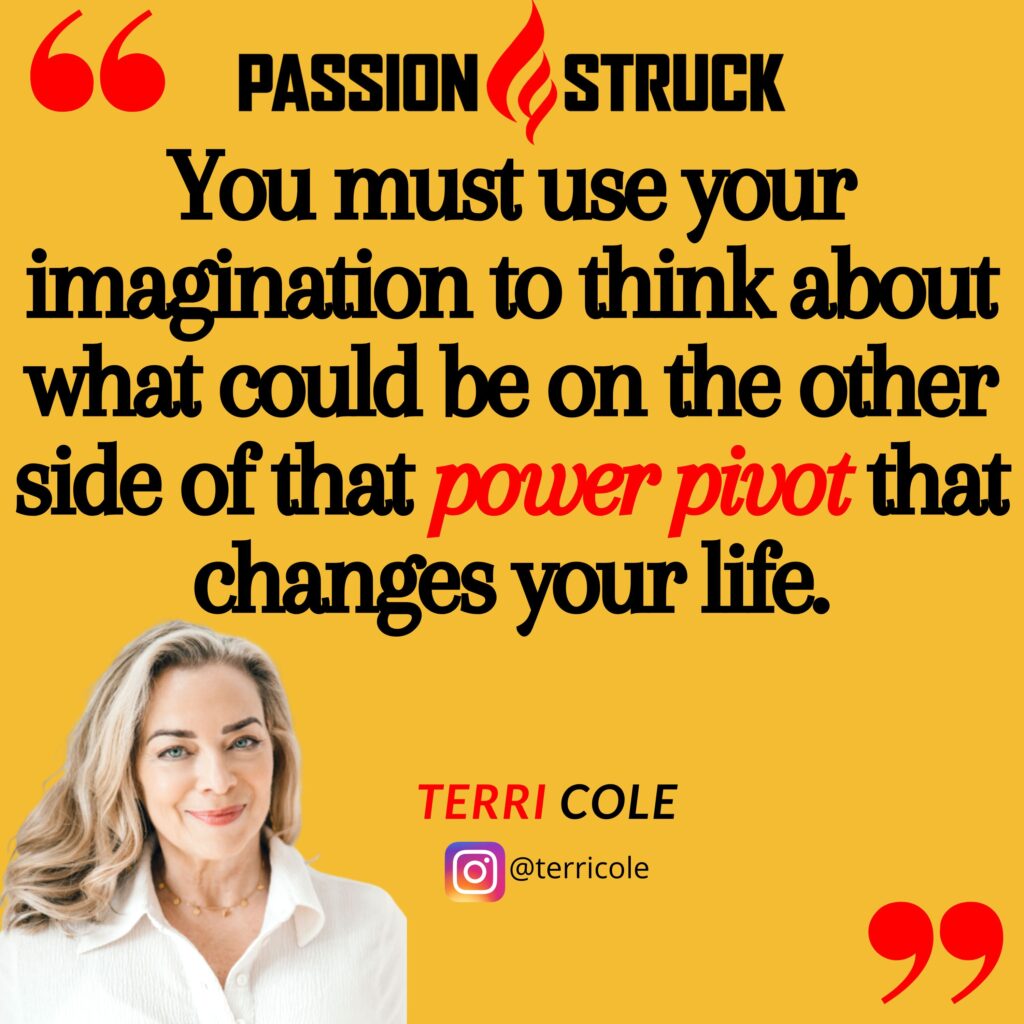 New to the show? These Starter Packs are collections of our most popular episodes grouped by topic, and we now have them also on Spotify. You can also browse starter packs for existing listeners to find your old favorites. Every week, John interviews everyday heroes from all walks of life. Learn how to subscribe to the show and never miss a new episode and topic.
Like this? Please subscribe, and join me on my new YouTube platform for peak performance, life coaching, and personal growth: https://www.youtube.com/c/JohnRMiles.
More From My Conversation With Terri Cole
The Importance of Setting Healthy Boundaries
Setting healthy boundaries is a vital skill for anyone seeking a balanced and fulfilling life. By defining and enforcing healthy boundaries, individuals can ensure that they are respecting their own needs and desires while also fostering meaningful connections with others. Properly established boundaries not only promote self-respect but also form the basis for healthy communication and mutual understanding within relationships.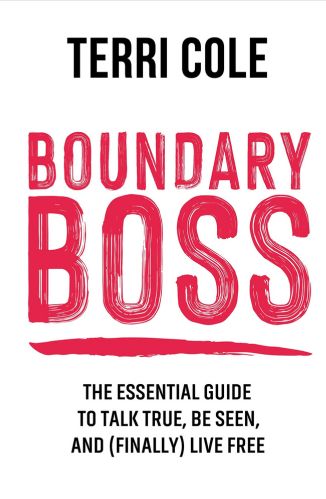 During our conversation, Terri Cole highlights the significance of setting boundaries in both personal and professional settings. She underscores the fact that failing to set boundaries can lead to feelings of resentment, exhaustion, and emotional stress. Cole also discusses the idea of boundary-first timers and boundary destroyers, emphasizing the importance of distinguishing between these two types of people and responding appropriately to maintain healthy boundaries.
Understanding Boundaries
Boundaries are essential aspects of personal and professional relationships that enable individuals to maintain their sense of self and protect their mental and emotional well-being. The establishment of clear and effective boundaries helps to delineate personal preferences, needs, and limits, allowing for improved communication and more satisfying interpersonal connections. It is crucial for individuals to understand the concept of boundaries, as they play a significant role in overall emotional health and quality of life.
During the podcast, Terri Cole explains that boundaries can be thought of as personal rules of engagement. She notes that understanding one's own boundaries and effectively communicating them to others allows for an authentic representation of oneself and facilitates genuine connections. Cole emphasizes the importance of recognizing and honoring one's emotions and needs as the first step in developing stable and healthy boundaries within relationships.
Say Thanks To Terri Cole
If you enjoyed this interview with Terri Cole, let her know by clicking on the link below and sending her a quick shout on Twitter:
Click here to show Terri Cole your thoughts about today's episode on Twitter!
Click here to let John R. Miles know about your number one takeaway from this episode!
And if you want us to answer your questions or you have a topic you would like John to discuss on one of our upcoming weekly Momentum Friday episodes, drop us a line at [email protected].
Resources From The Show With Terri Cole
Please note that some of the links on this page (books, movies, music, etc.) lead to affiliate programs for which The Passion Struck podcast receives compensation. It's just one of the ways we keep the lights on around here. Thank you so much for being so supportive!
Website: https://www.terricole.com/
Instagram: https://www.instagram.com/terricole/
Twitter: https://twitter.com/terri_cole
LinkedIn: https://www.linkedin.com/in/terri-cole/
Reflect on your life and identify any transition points or areas where you may need to make a change.
Consider seeking therapy or counseling to help you navigate through these transition points and gain a deeper understanding of yourself.
Assess your boundaries and relationships, and consider whether they are healthy or need improvement.
Develop a plan to improve your boundaries and communication skills, using Terri Cole's book Boundary Boss: The Essential Guide to Talk True, Be Seen, and Finally Live Free as a resource.
Identify any shadow addictions or unhealthy coping mechanisms that may be holding you back from embracing change and growth.
Practice radical responsibility for your own happiness, emotions, and actions rather than blaming others for your struggles or discontent.
Listen to Terri Cole's podcast, The Terri Cole Show, for additional insights and guidance on personal growth and mental health.
Explore Terri Cole's blog and social media platforms for more inspiration and practical advice on living a mentally healthier life.
Consider enrolling in one of Terri Cole's signature courses to dive deeper into the topics of boundaries, relationships, and personal growth.
Share your journey with others, whether it's through conversations with friends or family members or joining a supportive online community, to help hold yourself accountable and learn from the experiences of others.
Listen to Passion Struck's interviews with New York Times bestselling author Gretchen Rubin and Dr. Julianne Holt Lunstead.
Check out Passion Struck's Episode Starter Packs on Spotify or Passion Struck starter packs to get started with the podcast.
My solo episode on how you unleash your creativity: https://passionstruck.com/unleash-your-creativity/
Want to catch my best interviews from 2022? Check out episode 233 on intentional greatness and episode 234 on intentional behavior change.
Watch my interview with Dr. Mark Hyman on how to defy aging: https://passionstruck.com/dr-mark-hyman-secrets-to-living-young-forever/
Catch my interview with Dr. Amy Shah on how you can control your food cravings: https://passionstruck.com/dr-amy-shah-you-can-control-your-food-cravings/
My solo episode on why micro choices matter: https://passionstruck.com/why-your-micro-choices-determine-your-life/
About Today's Guest, Terri Cole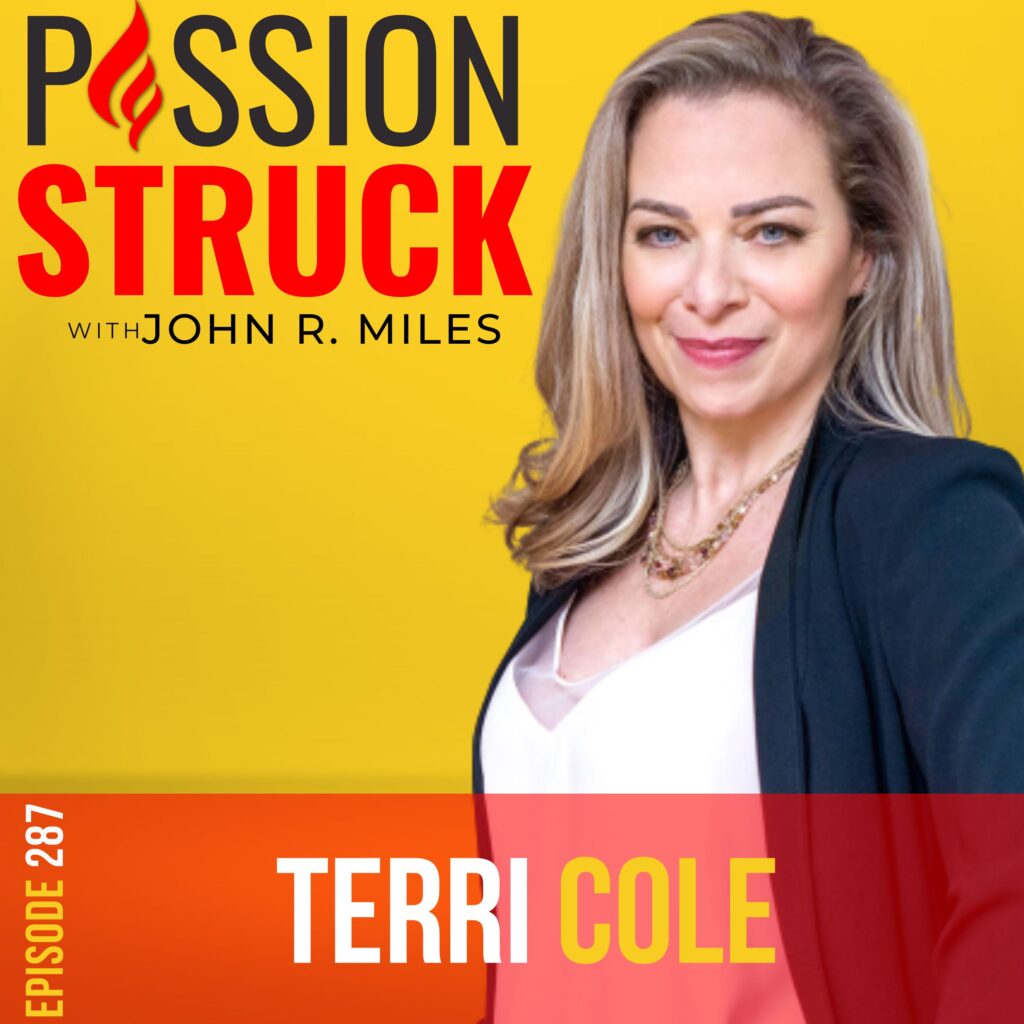 As a licensed psychotherapist and global relationship expert, Terri Cole is passionate about helping others establish healthy boundaries in their personal and professional lives. With a diverse clientele that includes celebrities, Fortune 50 CEOs, and stay-at-home parents, Terri's expertise and approach to emotional well-being have resonated with many. In addition to her over 450,000 weekly followers across various platforms, Terri is also the author of the bestselling book Boundary Boss: The Essential Guide to Talk True, Be Seen, and Finally Live Free. Combining practical advice with actionable strategies, Terri empowers individuals to develop and strengthen their boundary-setting skills to live more fulfilled lives.
.
Follow John R. Miles On The Socials
* Twitter: https://twitter.com/Milesjohnr
* Facebook: https://www.facebook.com/johnrmiles.c0m
* Medium: https://medium.com/@JohnRMiles​
* Instagram: https://www.instagram.com/john_r_miles
* LinkedIn: https://www.linkedin.com/in/milesjohn/
* Blog: https://johnrmiles.com/blog/
* Instagram: https://www.instagram.com/passion_struck_podcast/
* Gear: https://www.zazzle.com/store/passion_struck/
John R. Miles is globally recognized as an expert in intentional behavior change, leadership, personal mastery, and veteran advocacy. He founded and serves as CEO of PASSION STRUCK®. This media company boasts a significant social media following and tens of millions of annual views on its podcasts and YouTube channels. His podcast, Passion Struck with John R. Miles, sets records and has held the top spot among alternative health podcasts. Furthermore, John is the author of the upcoming book "Passion Struck," which is set to be published in early 2024.
Passion Struck aspires to speak to the humanity of people in a way that makes them want to better, live better, and impact the world.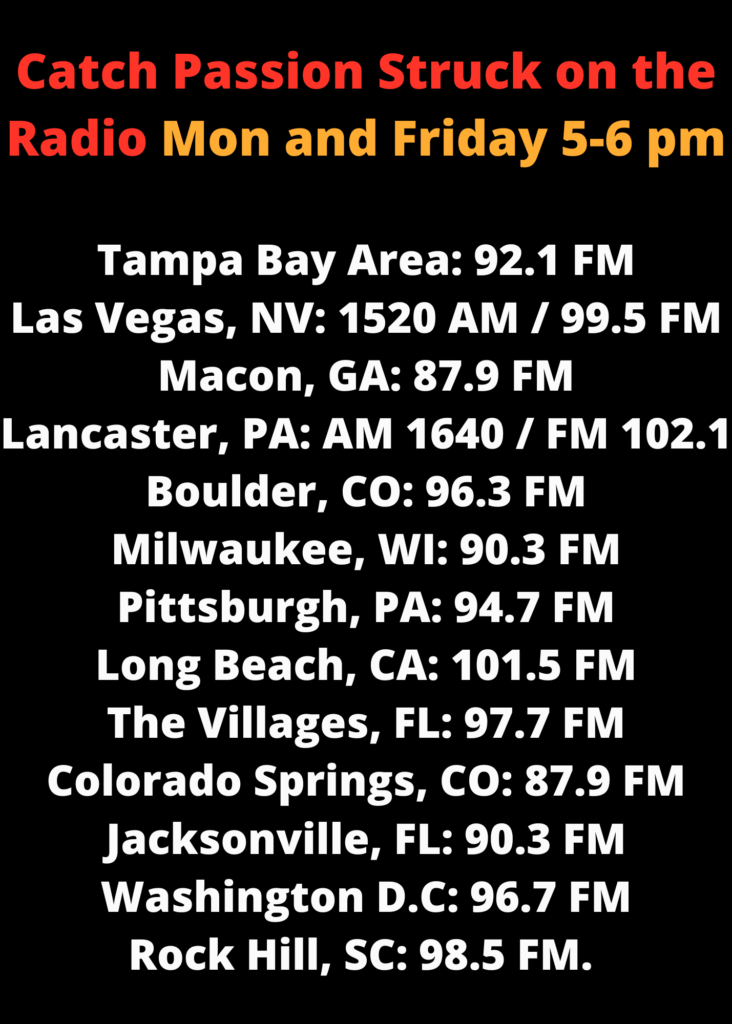 P.S.
Passion Struck is now on the AMFM247 broadcasting network every Monday and Friday from 5-6 PM.
Step 1: Go to TuneIn, Apple Music (or any other app, mobile or computer)
Step 2: Search for "AMFM247" Network
Passion Struck's mission is to unlock the power of intentionality for the benefit of us all. To create a world where we live better, be better, and impact the world through our unique and powerful contributions and, more importantly, our actualized selves.