In this episode of the Passion Struck podcast, host John R. Miles sits down with Rusty Shelton, Chairman of Zilker Media and author of "The Authority Advantage," to discuss the power of personal branding. Rusty Shelton discusses the importance of being the messenger rather than the message. He emphasizes that building an ego-driven brand is not the goal, but rather, being authentic and vulnerable as a leader in order to make a greater impact.
Want to learn the 12 philosophies that the most successful people use to create a limitless life? Pre-order John R. Miles's new book, Passion Struck, which will be released on February 6, 2024.
Like this show? Please leave us a review here – even one sentence helps! Please post a screenshot of you listening on Instagram & tag us to thank you personally!
And in case you didn't already know it, John R. Miles (@John_R_Miles) takes your comments and questions for Momentum Friday right here every week! If you want him to answer your question, register your feedback, or tell your story on one of our upcoming weekly Momentum Friday episodes, drop us a line at [email protected]. Now, let's dive in!
Hear the secrets and philosophy of the World's GREATEST high achievers every Tuesday and Thursday, and tune in each week for an inspirational Momentum Friday solo message.
Listen to the episode on Apple Podcasts, Spotify, Podcast Addict, Pocket Casts, Stitcher, Castbox, Google Podcasts, Listen Notes, Amazon Music, or on your favorite podcast platform. You can watch the interview on YouTube below.
Unlocking the Authority Advantage: Rusty Shelton on Becoming the Messenger, Not the Message
In this enlightening episode of the Passion Struck podcast, Rusty Shelton delves deep into the transformative power of positioning oneself as the messenger rather than the focal point of the message. Drawing from his extensive experience in the world of branding and media, Rusty sheds light on how influential leaders and change-makers can magnify their impact by amplifying the message they stand for rather than merely promoting themselves.
He underscores the importance of authenticity, vulnerability, and purpose-driven communication, providing listeners with actionable strategies to elevate their brand and resonate with their audience. Whether you're a budding entrepreneur, a seasoned professional, or anyone looking to make a genuine connection in today's digital age, this episode offers invaluable insights into the art of impactful messaging. Join us as Rusty Shelton revolutionizes how we perceive and harness the power of communication.
In this episode, you'll learn:
The criticality of branding for thought leaders.
The importance of upgrading one's LinkedIn profile for personal branding
The concept of owned media and emphasizes its importance in today's media landscape
How to uild trust through authority association
The podcast emphasizes the importance of authenticity and vulnerability in leadership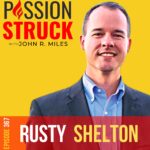 Tune in to gain a deeper understanding of consent and influence and discover actionable strategies to enhance your interpersonal interactions.
Please Scroll Down For Featured Resources
Thank You, Indeed, For Sponsoring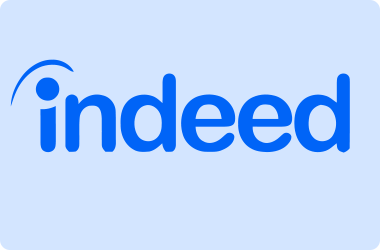 With Indeed, you can search for millions of jobs online to find the next step in your career. With tools for job search, resumes, company reviews, and more.
Head to https://www.indeed.com/passionstruck, where you can receive a $75 credit to attract, interview, and hire in one place.
Thank You, One Skin, For Sponsoring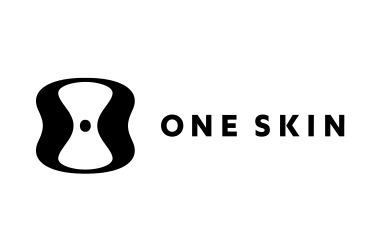 Change how your skin ages with the help of OneSkin. All OneSkin Topical Supplements are formulated with OS-01, the first ingredient scientifically proven to reverse skin's biological age at the molecular level. Use the code PASSIONSTRUCK to get 15% off your order.
*Our Patreon Page: https://www.patreon.com/passionstruck.
Starter Packs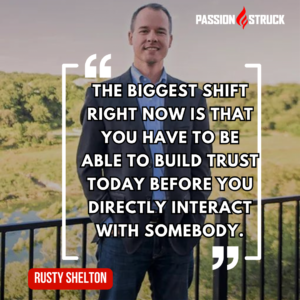 New to the show? These Starter Packs are collections of our most popular episodes grouped by topic, and we now have them also on Spotify.
You can also browse starter packs for existing listeners to find your old favorites. Every week, John interviews everyday heroes from all walks of life. Learn how to subscribe to the show and never miss a new episode and topic.
Like this? Please subscribe and join me on my new YouTube platform for peak performance, life coaching, and personal mastery.
Build Thought Leadership for Impact: Perspectives from Rusty Shelton
Building thought leadership for impact is a concept that Rusty Shelton and I explore in depth. Rusty emphasizes the importance of creating a fantastic culture and environment that people want to be a part of. He also highlights the growing trend of companies seeking specialized expertise in various areas of marketing, such as thought leadership and SEO.
Rusty Shelton discusses the competitive advantage that companies gain by building a fantastic culture. In today's market, where talent retention is challenging, creating a positive work environment becomes even more crucial. The podcast encourages leaders to focus on building a brand as a servant leader or a mission-driven leader, as this will accelerate trust with a skeptical talent base.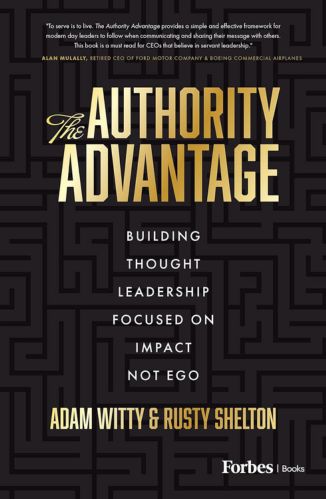 John and Rusty explore the concept of the "authority advantage." The book emphasizes building thought leadership focused on impact, not ego. It asks leaders to consider whether they are perceived as operators with something to sell or as mission-driven thought leaders with something to teach.
Rusty argues that getting more visible or building thought leadership does not mean compromising on over-delivering for teams, clients, or partners. It suggests that leaders who focus solely on delivering for their stakeholders limit the reach and impact of their company. The book encourages servant leaders to embrace personal branding and thought leadership, showing them how to do it the right way.
The book suggests that personal branding and thought leadership allow businesses to punch above their weight class in terms of visibility. By earning impressions and getting in front of people organically, leaders can make a greater impact without paying for those impressions through their corporate brand. The book also highlights the personal benefits of embracing thought leadership, such as making a bigger impact, having more fun, and creating a significant amount of leverage over the long term.
In conclusion, the interview highlights the importance of building thought leadership for impact. They encourage leaders to embrace personal branding, authenticity, and a mission-driven approach to establish a strong and influential presence. By doing so, leaders can accelerate trust, make a lasting impact, and build a loyal following.
Thanks, Rusty Shelton
If you enjoyed this interview with Rusty Shelton, let him know by clicking on the link below and sending her a quick shout on Instagram:
Click here to show Rusty Shelton your thoughts about today's episode on Instagram!
Click here to let John R. Miles know about your number one takeaway from this episode!
If you want us to answer your questions or you have a topic you would like John to discuss on one of our upcoming weekly Momentum Friday episodes, drop us a line at [email protected].
Resources From The Show With Rusty Shelton
Please note that some of the links on this page (books, movies, music, etc.) lead to affiliate programs for which The Passion Struck podcast receives compensation. It's just one of the ways we keep the lights on around here. Thank you so much for being so supportive!
Website: https://rustyshelton.com/
Instagram: https://www.instagram.com/rustyrshelton/
Twitter: https://twitter.com/RustyShelton
Buy Rusty Shelton's Book: https://amzn.to/47e9Q7l
Passion Struck Core Value System: https://passionstruck.com/the-passion-struck-core-belief-system/
Listen to Passion Struck's interviews with New York Times bestselling authors Gretchen Rubin and Seth Godin.
Check out Passion Struck's Episode Starter Packs on Spotify or Passion Struck starter packs to get started with the podcast.
Want to learn the 12 philosophies that the most successful people use to create a limitless life? Pre-order John R. Miles's new book, Passion Struck, which will be released on February 6, 2024.
My solo episode on The Illusion Of Eternal Now: The Problem With Living In The Present: https://passionstruck.com/the-problem-with-living-in-the-present/
Watch my interview with Jacob Morgan On The Vital Power Of Leading With Vulnerability: https://passionstruck.com/jacob-morgan-leading-with-vulnerability/
Catch my interview with Dr. Jill Bolte Taylor On How You Embrace Whole Brain Living: https://passionstruck.com/dr-jill-bolte-taylor-whole-brain-living/
My solo episode on 7 Reasons Why Acts Of Kindness Are More Than Meets The Eye: https://passionstruck.com/acts-of-kindness-are-more-than-meets-the-eye/
About Today's Guest, Rusty Shelton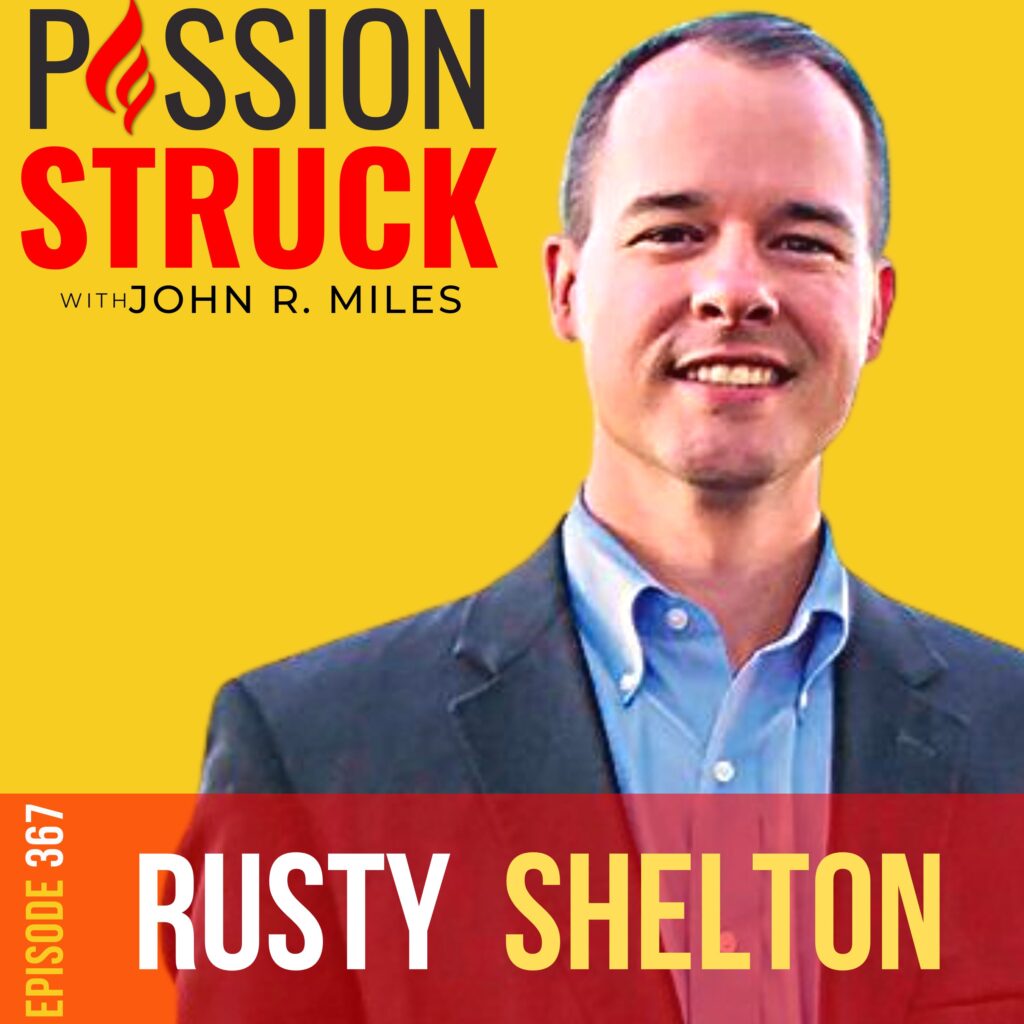 Rusty Shelton first spoke at Harvard on the changing world of marketing and PR at the age of 23. He is a bestselling author, dynamic keynote
speaker and successful entrepreneur who has focused his career on helping leaders build thought leadership focused on impact, not ego, writing three acclaimed books and speaking worldwide to various audiences, from YPO to SXSW Interactive to Forbes.
He is Chairman of Zilker Media, an award-winning agency based in Austin, TX, that builds people-driven brands, and Senior Marketing Strategist at Forbes Books. His newest book, The Authority Advantage: Building Thought Leadership Focused on Impact, Not Ego (ForbesBooks, 2023), which is co-authored with Adam Witty and features a foreword from David Meerman Scott, shows leaders how to make an impact with their personal brand and build trust in an increasingly skeptical world.
Follow John R. Miles On The Socials
* Twitter: https://twitter.com/Milesjohnr
* Facebook: https://www.facebook.com/johnrmiles.c0m
* Medium: https://medium.com/@JohnRMiles​
* Instagram: https://www.instagram.com/john_r_miles
* LinkedIn: https://www.linkedin.com/in/milesjohn/
* Blog: https://johnrmiles.com/blog/
* Instagram: https://www.instagram.com/passion_struck_podcast/
* Gear: https://www.zazzle.com/store/passion_struck/
Learn more about me: https://johnrmiles.com.
Passion Struck aspires to speak to the humanity of people in a way that makes them want to better, live better, and impact the world.
Passion Struck's mission is to unlock the power of intentionality for the benefit of us all. To create a world where we live better, be better, and impact the world through our unique and powerful content.