Have you ever pondered the elusive keys to unlocking the potential of top leaders, building unwavering trust in their teams, and gracefully navigating the turbulent tides of change? Prepare for an illuminating journey led by visionary leadership thought leader and futurist Jacob Morgan, the author of the groundbreaking book, "Leading with Vulnerability: Unlock Your Greatest Superpower to Transform Yourself, Your Team, and Your Organization," available now for pre-order.
This transformative odyssey began with a deceptively simple question: Does vulnerability hold the same meaning for leaders as it does for the rest of us? Jacob's resounding discovery is a paradigm shift—it's not the same. But he didn't stop there. He unveiled the enigma of harnessing vulnerability as a superpower for leaders, unveiling what he aptly terms "The Vulnerable Leader Equation."
Today's episode is not just another leadership discussion. It's an open invitation to a mind-bending adventure—one that will forever redefine your perception of leadership, setting you on a course toward newfound understanding and mastery.
Discover how courageous leadership, human-centered approaches, and empathetic connections can revolutionize your leadership style and redefine your strength as a leader. Join us as we delve deep into Jacob's leadership philosophy and gain wisdom on the power of vulnerable leadership. Tune in to unlock valuable leadership insights and elevate your impact as a leader.
Want to learn the 12 philosophies that the most successful people use to create a limitless life? Pre-order John R. Miles's new book, Passion Struck, which will be released on February 6, 2024.
Like this show? Please leave us a review here – even one sentence helps! Please post a screenshot of you listening on Instagram & tag us to thank you personally!
Hear the secrets and philosophy of the World's GREATEST high achievers every Tuesday and Thursday, and tune in each week for an inspirational Momentum Friday solo message.
Listen to the episode on Apple Podcasts, Spotify, Podcast Addict, Pocket Casts, Stitcher, Castbox, Google Podcasts, Listen Notes, Amazon Music, or on your favorite podcast platform. You can watch the interview on YouTube below.
And in case you didn't already know it, John R. Miles (@John_R_Miles) takes your comments and questions for Momentum Friday right here every week! If you want him to answer your question, register your feedback, or tell your story on one of our upcoming weekly Momentum Friday episodes, drop us a line at [email protected]. Now, let's dive in!
Shaping the Future of Work: Part 1 with Jacob Morgan
In Part 1, Jacob delves into a wide range of crucial topics that are shaping the current and future landscape of work. Here's a glimpse of what you can expect to learn:
Upskilling and Reskilling: With the rapid rise of automation, artificial intelligence (AI), and robotics, there's a growing concern about job displacement. Jacob shares strategies for individuals to be intentional about upskilling and organizations about reskilling their workforce. Discover how to ensure that jobs not only survive but evolve in meaningful ways, creating a win-win scenario for employees and employers alike.
Employee Well-being: In recent years, employee well-being and mental health have gained significant attention. Jacob explores intentional strategies that organizations should adopt to create workplaces that genuinely support their employees in thriving both professionally and personally.
Workplace Flexibility: The concept of workplace flexibility is increasingly important in modern work environments. Find out how organizations can be intentional in designing policies and practices that empower employees to balance their work and personal lives effectively. This approach ultimately enhances job satisfaction, employee loyalty, and overall productivity.
The Gig Economy and Freelancing: The gig economy and freelancing are on the rise, and this trend is reshaping the traditional employer-employee relationship. Jacob sheds light on how this phenomenon is influencing the employment landscape and the challenges it poses for organizations in terms of talent acquisition and retention.
This episode promises to be a treasure trove of insights for anyone interested in the future of work, leadership, and personal and professional development. Join us as we explore these pressing topics and discover the intentional strategies that will play a pivotal role in shaping the future of work for the better.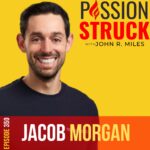 Leading with Vulnerability: Part 2 with Jacob Morgan
In Part 2, we delve deeply into a fundamental question that Jacob sought to unravel: Does vulnerability hold the same meaning and significance for leaders as it does for everyone else?
Balancing Vulnerability in Leadership: Jacob distinguishes between vulnerability and leading with vulnerability, emphasizing the need for balance with good judgment and clear communication.
The Rarity of Leading With Vulnerability: Jacob sheds light on the rarity of leaders embracing vulnerability and the factors contributing to this disparity in understanding. Discover why it's essential for leaders to grasp the art of leading with vulnerability.
The Consequences of Suppressing Emotions: Both hosts share personal stories about the consequences of suppressing emotions and not embracing vulnerability, highlighting its impact on individuals and workplaces.
Intentionality and Vulnerability: Discover how intentionality and vulnerability intersect, influencing each other in the context of authentic leadership and purpose-driven actions.
Rare but Crucial Leadership Trait: Jacob explores why leading with vulnerability is relatively rare among leaders and identifies factors contributing to this gap in understanding.
Thick Skin but not Armor: Explore the misconception that armoring up means not showing emotion, as demonstrated through the story of Penny Pennington, Managing Partner of Edward Jones Investments.
In this episode, you'll have access to meaningful value bombs such as:
Jacob Morgan's journey into leadership and his passion for redefining leadership in the modern age.
The significance of vulnerability, authenticity, and trust in leadership.
Courageous leadership and its role in driving organizational success.
How to create human-centered workplaces that empower employees.
The key elements of authentic leadership and their impact on influence.
Navigating the leadership revolution and adapting to the changing world of work.
Jacob's thoughts on vulnerability as a powerful leadership quality.
Strategies for leading with heart and fostering connection within teams.
Redefining strength in leadership and embracing vulnerability.
Jacob's valuable leadership insights with the power to transform your approach to leadership.
And much, much more!
Have any questions, comments, or stories you'd like to share? Drop us a line at

[email protected]

!
Please Scroll Down For Featured Resources
Thank You, Indeed, For Sponsoring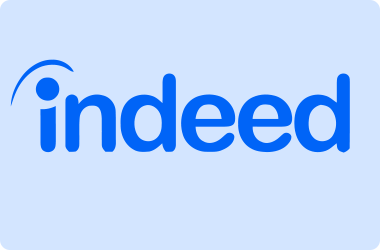 With Indeed, you can search for millions of jobs online to find the next step in your career. With tools for job search, resumes, company reviews, and more.
Head to https://www.indeed.com/passionstruck, where you can receive a $75 credit to attract, interview, and hire in one place.
Thank You, One Skin, For Sponsoring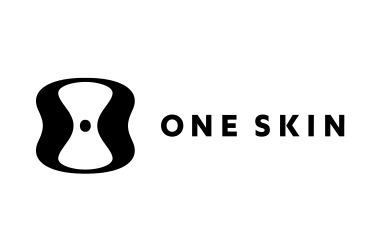 Change how your skin ages with the help of OneSkin. All OneSkin Topical Supplements are formulated with OS-01, the first ingredient scientifically proven to reverse skin's biological age at the molecular level. Use the code PASSIONSTRUCK to get 15% off your order.
*Our Patreon Page: https://www.patreon.com/passionstruck.
Starter Packs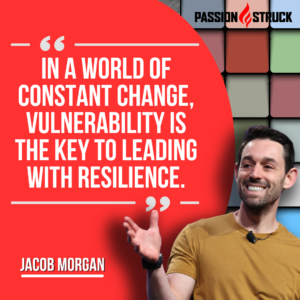 New to the show? These Starter Packs are collections of our most popular episodes grouped by topic, and we now have them also on Spotify. You can also browse starter packs for existing listeners to find your old favorites. Every week, John interviews everyday heroes from all walks of life. Learn how to subscribe to the show and never miss a new episode and topic.
Like this? Please subscribe and join me on my new YouTube platform for peak performance, life coaching, and personal growth.
Insights from Jacob Morgan's Book 'Leading With Vulnerability'
In this episode of the PassionStruck podcast, we delve into the transformative world of leadership with a focus on Jacob Morgan's groundbreaking book, "Leading With Vulnerability." This compelling work challenges conventional leadership paradigms and offers a fresh perspective on how embracing vulnerability can lead to remarkable success in today's dynamic organizational landscape.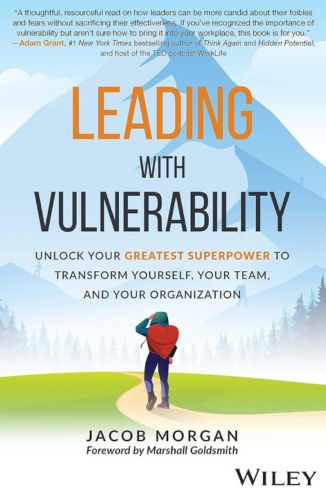 Jacob Morgan's "Leading With Vulnerability" serves as a beacon for leaders seeking to navigate the complexities of the modern business world with authenticity and heart. This book offers a powerful roadmap for fostering trust, building connections, and nurturing empathy, all of which are essential elements of courageous and authentic leadership. As our podcast guests passionately discuss the insights from this book, you'll gain valuable wisdom on how to redefine strength and purposefully craft your leadership philosophy.
Through engaging narratives, thought-provoking anecdotes, and practical strategies, "Leading With Vulnerability" provides a comprehensive guide to the leadership revolution happening right now. Jacob Morgan invites you to explore the profound impact of leading with your heart, redefining strength as compassion, and embracing vulnerability as a superpower.
Whether you're a seasoned leader or an emerging one, this episode will inspire you to challenge the status quo and embark on a journey toward becoming a more human-centered and influential leader. Join us as we unlock the wisdom contained within Jacob Morgan's book, "Leading With Vulnerability," and discover how it can reshape your leadership narrative.
Thanks, Jacob Morgan
If you enjoyed this interview with Jacob Morgan, let him know by clicking on the link below and sending him a quick shout on Instagram:
Click here to show Jacob Morgan your thoughts about today's episode on Instagram!
Click here to let John R. Miles know about your number one takeaway from this episode!
If you want us to answer your questions or you have a topic you would like John to discuss on one of our upcoming weekly Momentum Friday episodes, drop us a line at [email protected].
Resources From The Show With Jacob Morgan
Please note that some of the links on this page (books, movies, music, etc.) lead to affiliate programs for which The Passion Struck podcast receives compensation. It's just one of the ways we keep the lights on around here. Thank you so much for being so supportive!
Website: https://thefutureorganization.com/
Instagram: https://www.instagram.com/jacobmorgan8/
Facebook: https://www.facebook.com/FuturistJacob
Twitter: https://twitter.com/jacobm
LinkedIn: https://www.linkedin.com/in/jacobmorgan8
Marshal Goldsmith's Works: Explore Marshal Goldsmith's books, articles, and talks on leadership, including his thoughts on vulnerability in leadership.
Case Studies and Research Papers: Look for relevant case studies and research papers that illustrate the impact of vulnerability in leadership. Academic journals and publications like Harvard Business Review often feature such studies.
Personal Stories and Anecdotes: Gather personal stories and anecdotes from leaders who have embraced vulnerability in their leadership journeys. These can add a human touch to the episode.
Quotes on Vulnerability: Incorporate quotes from well-known leaders and scholars on the topic of vulnerability in leadership to support the discussion.
Passion Struck Core Value System: https://passionstruck.com/the-passion-struck-core-belief-system/
Subscribe to Jacob Morgan's Podcast 'Great Leadership with Jacob Morgan': https://open.spotify.com/show/4NtwiXeQCceo2iayiabYAi
BUY Jacob Morgan's Book:
Want to learn the 12 philosophies that the most successful people use to create a limitless life? Pre-order John R. Miles's new book, Passion Struck, which will be released on February 6, 2024.
My solo episode on How Life Lessons From Sailing Lead To Success And Growth: https://passionstruck.com/life-lessons-from-sailing-success-growth/
Watch my interview with Andre Sólo On Unlock Your Sensitivity For Personal Growth: https://passionstruck.com/andre-solo-on-unlock-your-sensitivity/
Catch my interview with Samara Bay On How You Can Change What Power Sounds Like: https://passionstruck.com/samara-bay-change-what-power-sounds/
My solo episode on 'Walking The Unconventional Path: Embracing The Road Less Traveled': https://passionstruck.com/the-road-less-traveled-john-r-miles/
About Today's Guest, Jacob Morgan.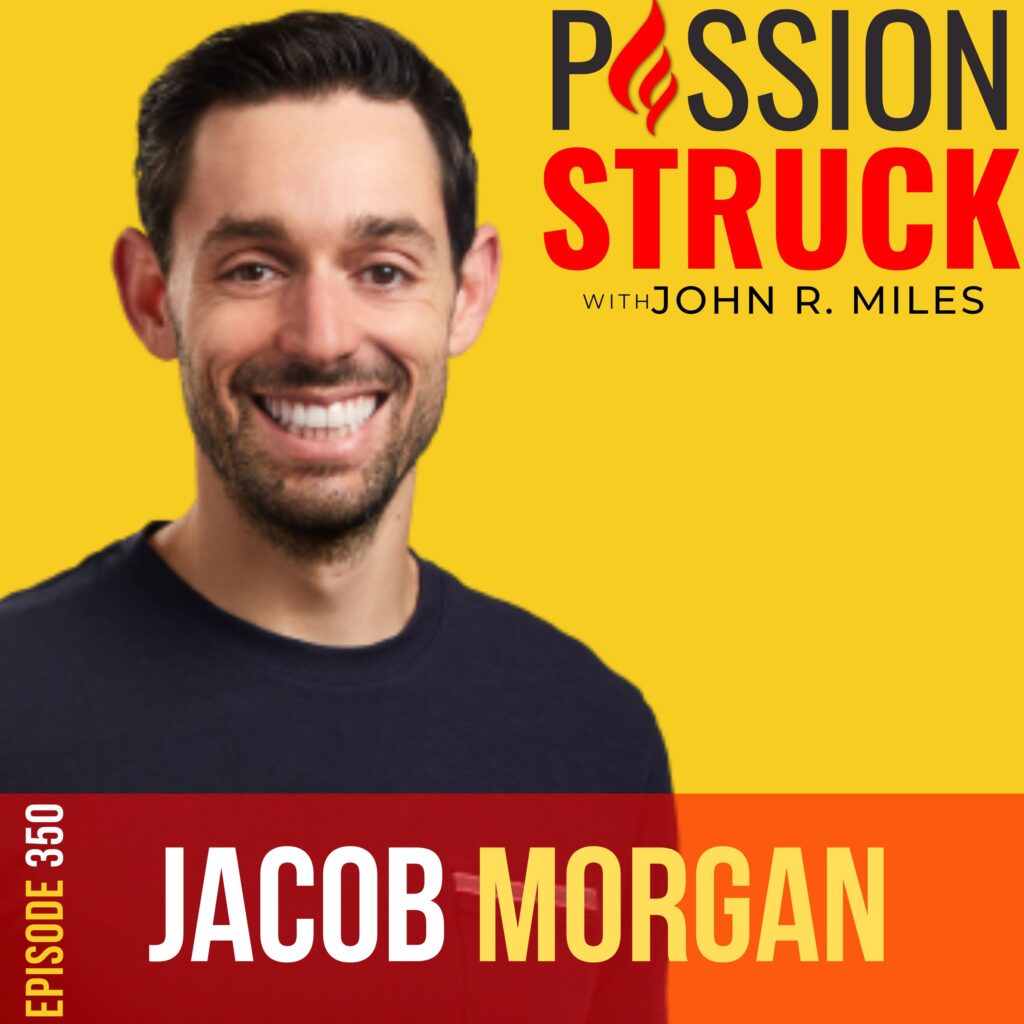 Jacob Morgan is a highly accomplished futurist, renowned keynote speaker, and the bestselling author of five impactful books centered around leadership, the future of work, and employee experience. His unwavering passion and mission revolve around the creation of exceptional leaders, engaged employees, and organizations that are ready to thrive in the future.
Jacob's influence extends further as the host of the top-rated podcast, "Great Leadership With Jacob Morgan." Through his podcast and various other endeavors, he has earned endorsements from distinguished CEOs, including those at Unilever, Cisco, Mastercard, Nestle, Best Buy, SAP, KPMG, T-Mobile, Audi, and Kaiser Permanente, among many others.
His expertise has not only shaped organizations but has also garnered recognition in prominent publications like Cosmopolitan, The Wall Street Journal, NPR, CNN, Glamour, the MIT Sloan Management Review, USA Today, and The Harvard Business Review. Jacob Morgan's commitment to leadership excellence and his vision for the future of work make him a driving force in the field of leadership and organizational development.
Follow John R. Miles On The Socials
* Twitter: https://twitter.com/Milesjohnr
* Facebook: https://www.facebook.com/johnrmiles.c0m
* Medium: https://medium.com/@JohnRMiles​
* Instagram: https://www.instagram.com/john_r_miles
* LinkedIn: https://www.linkedin.com/in/milesjohn/
* Blog: https://johnrmiles.com/blog/
* Instagram: https://www.instagram.com/passion_struck_podcast/
* Gear: https://www.zazzle.com/store/passion_struck/
Learn more about me: https://johnrmiles.com.
Passion Struck aspires to speak to the humanity of people in a way that makes them want to better, live better, and impact the world.
P.S.
Passion Struck is now on the Brushwood Media Network every Monday and Friday from 5-6 PM.
Step 1: Go to TuneIn, Apple Music (or any other app, mobile or computer)
Step 2: Search for "Brushwood Media" Network
Passion Struck's mission is to unlock the power of intentionality for the benefit of us all. To create a world where we live better, be better, and impact the world through our unique and powerful content.