Do you want to make a tangible impact on reducing speciesism? Look no further than Peter Singer, who shares the solution for achieving a more compassionate world through the power of plant-based diets, ethics, and systemic change. Singer explains how embracing a non-speciesist lifestyle can lead to a more equitable and sustainable future for all beings on this planet. Peter Singer is the author of Animal Liberation Now: The Definitive Classic Renewed.
Like this show? Please leave us a review here – even one sentence helps! Post a screenshot of you listening on Instagram & tag us to thank you personally!
Hear the secrets and philosophy of the World's GREATEST high achievers every Tuesday and Thursday, and tune in each week for an inspirational Momentum Friday solo message.
Listen to the episode on Apple Podcasts, Spotify, Podcast Addict, Pocket Casts, Stitcher, Castbox, Google Podcasts, Listen Notes, Amazon Music, or on your favorite podcast platform. You can watch the interview on YouTube below.
Enjoy!
Animal Liberation Now: Peter Singer's Call for Ethical Change.
Peter Singer first heard about animal ethics during his time as a graduate student at the University of Oxford. It was a simple lunchtime conversation with a fellow student, Richard Keshen, that sparked his curiosity about the treatment of animals in the food industry. Richard refused a meal containing meat, expressing his belief that humans shouldn't cause unnecessary suffering to animals. This encounter led Peter to delve deep into the world of factory farming, ultimately shaping his views on speciesism and the need for change to protect animal welfare.
In this riveting episode of Passion Struck, Peter Singer and I discuss the relevance of animal ethics in the ongoing fight against speciesism. We expose the hidden hazards of factory farming on environmental and human health. Peter explains how to leverage your own consumer habits to drive meaningful change in the world. We delve into the alarming consequences of China's surging demand for animal products and the devastating environmental toll caused by rampant meat consumption. Brace yourself for a chilling revelation as we expose the profound risks posed by factory farms, with the potential to unleash new viruses even more devastating than COVID-19. 
By listening to Peter and John, you will be able to:
Delve into the significance of animal ethics and its role in combating speciesism.
Gain insights into the detrimental effects of factory farming on our planet and health.
Appreciate the necessity of questioning conventional wisdom and embracing updated information.
Empower personal consumer choices to influence broader societal changes.
Understand the crucial role of promoting plant-based diets and backing efficient animal charities.
And much, much more!
Have any questions, comments, or stories you'd like to share? Drop us a line at 

[email protected]

!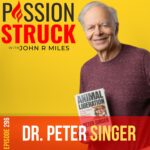 Please Scroll Down For Featured Resources
Thank You, Indeed, For Sponsoring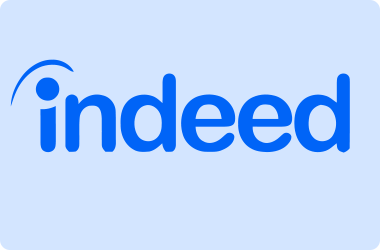 With Indeed, you can search for millions of jobs online to find the next step in your career. With tools for job search, resumes, company reviews, and more.
Head to https://www.indeed.com/passionstruck, where you can receive a $75 credit to attract, interview, and hire in one place.
Thank You, Hello Fresh, For Sponsoring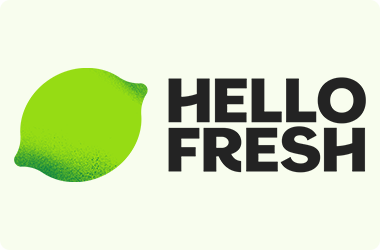 Hello Fresh provides delicious and wholesome meals with easy-to-follow recipes and fresh, high-quality ingredients. Use code passion16 to get 16 free meals plus free shipping!"
Thank You, Fabric, For Sponsoring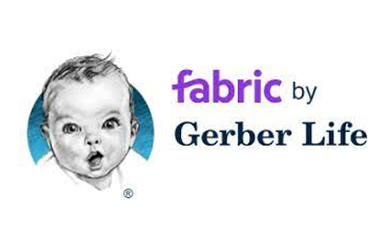 Fabric by Gerber Life is a new addition to the Gerber Life family, offering parents more ways to help protect their family's financial futures. Protect your family today with Fabric by Gerber Life.
Go to Apply today in just 10 minutes at https://meetfabric.com/passion.
*Our Patreon Page: https://www.patreon.com/passionstruck.
Starter Packs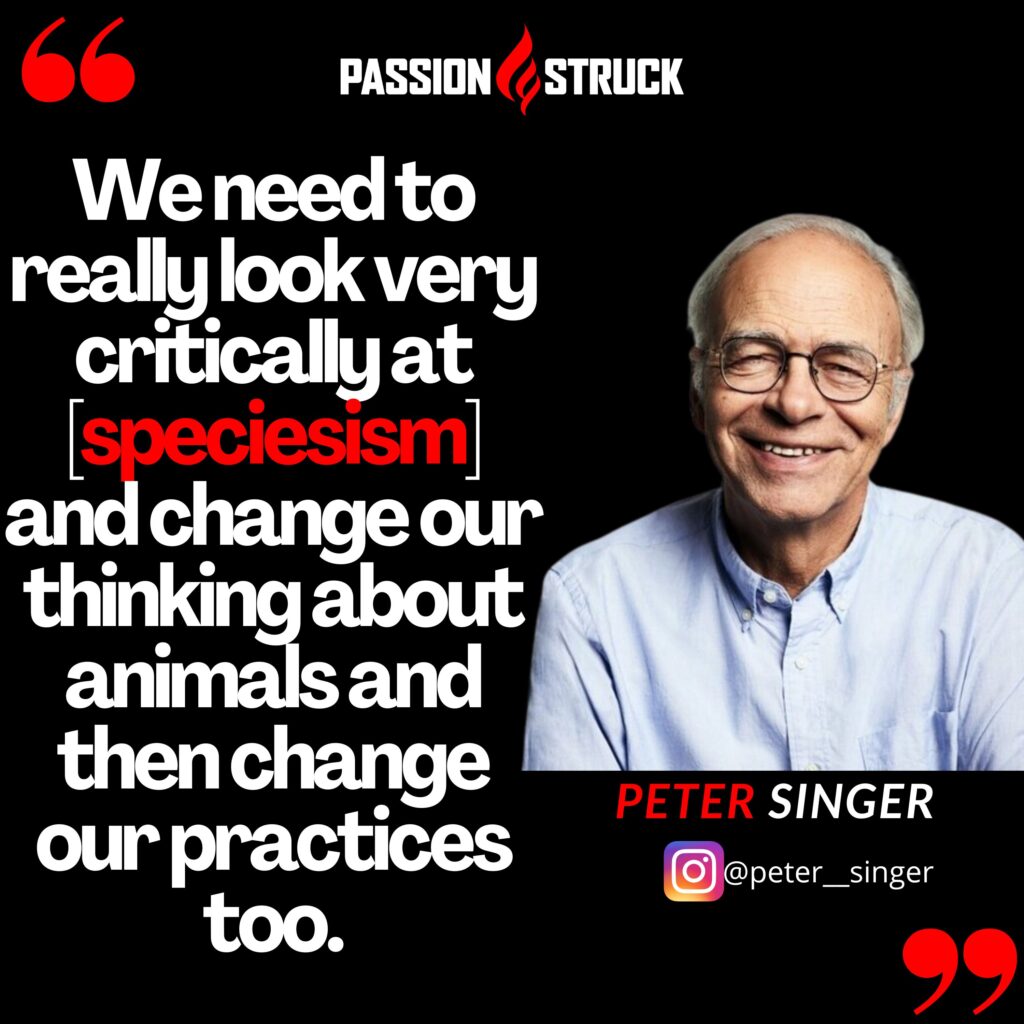 New to the show? These Starter Packs are collections of our most popular episodes grouped by topic, and we now have them also on Spotify. You can also browse starter packs for existing listeners to find your old favorites. Every week, John interviews everyday heroes from all walks of life. Learn how to subscribe to the show and never miss a new episode and topic.
Like this? Please subscribe, and join me on my new YouTube platform for peak performance, life coaching, and personal growth: https://www.youtube.com/c/JohnRMiles.
More From My Conversation With Peter Singer
Back in 1975, the term "vegan" was unfamiliar to almost everyone, and "factory farming" was a concept known to only a handful of individuals. However, today, nearly fifty years later, it's difficult to come across someone who hasn't heard of these terms. Despite the significant changes that have taken place over the past half-century, Peter Singer's commitment to freeing animals and eliminating "speciesism" – our systematic neglect of nonhuman animals – remains unaltered.
Animal Rights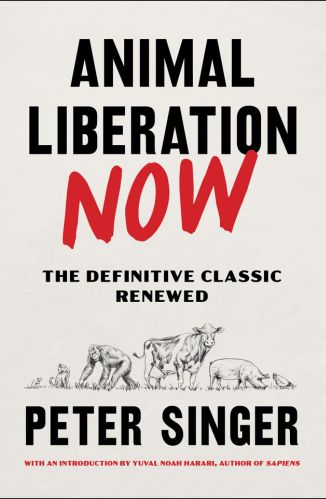 The movement for animal rights, spurred in part by Peter Singer's book Animal Liberation, centers on enhancing the ethical treatment of animals. Campaigners call for the acknowledgment and protection of animals' rights to life and freedom from suffering. Acknowledging and prioritizing animal rights is essential to creating a world that values the interests and well-being of all sentient beings.
During the podcast, Peter Singer discusses the growing animal rights movement and the progress made toward achieving animal welfare reform. He emphasizes the importance of individuals making conscious choices to support more ethical practices, such as adopting plant-based diets and demanding more humane manufacturing standards. Singer also notes that recognition of animal sentience and rights in legal terms is crucial for fostering lasting change.
The Need for Systemic Change
Systemic change in the way society views and treats animals is essential in addressing not only their suffering but also environmental concerns, food scarcity, and pollution, among other issues. Comprehensive solutions to these interconnected problems require a paradigm shift in our consciousness while also enacting policy changes that promote a more ethical lifestyle.
Peter Singer highlights the importance of systemic change in the podcast, stressing that collective effort is necessary to make a significant societal change. He emphasizes the role of individuals in influencing the market and demanding more compassionate and sustainable options, which in turn promotes a shift in corporate practices. Furthermore, Singer calls for greater political action and acknowledgment of the connection between animal welfare and the climate crisis, urging leaders to act and set regulatory frameworks to protect animals and the environment.
Say Thanks To Peter Singer
If you enjoyed this interview with Peter Singer, let him know by clicking on the link below and sending him a quick shout on Instagram:
Click here to show Peter Singer your thoughts about today's episode on Instagram!
Click here to let John R. Miles know about your number one takeaway from this episode!
And if you want us to answer your questions or you have a topic you would like John to discuss on one of our upcoming weekly Momentum Friday episodes, drop us a line at [email protected].
Resources From The Show With Peter Singer
Please note that some of the links on this page (books, movies, music, etc.) lead to affiliate programs for which The Passion Struck podcast receives compensation. It's just one of the ways we keep the lights on around here. Thank you so much for being so supportive!
Website: https://petersinger.info/
Twitter: https://twitter.com/PeterSinger 
Instagram: https://www.instagram.com/peter__singer/
Educate yourself on the treatment of animals in factory farms and laboratories.
Support laws and organizations that recognize animals as sentient beings.
Consider supporting the rights of great apes.
Reduce your carbon footprint by reducing meat consumption.
Take action to make a positive and lasting difference for animals.
Listen to Passion Struck's interviews with New York Times bestselling author Gretchen Rubin and Dr. Julianne Holt Lunstead.
Check out Passion Struck's Episode Starter Packs on Spotify or Passion Struck starter packs to get started with the podcast.
UPCOMING SPEAKING EVENTS WITH PETER SINGER:
THINK INC – WORLD TOUR 2023: AN EVENING WITH PETER SINGER
Washington DC, Friday 26 May 2023 – BOOK YOUR TICKETS
Los Angeles, Monday 29 May 2023 – BOOK YOUR TICKETS
San Francisco, Tuesday 30 May 2023 – BOOK YOUR TICKETS
New York, Thursday 1 June 2023 – BOOK YOUR TICKETS
London, Sunday, 4 June 2023 – BOOK YOUR TICKETS
(International Online Live Stream – BOOK YOUR TICKETS)
Perth, Friday 21 July 2023 – BOOK YOUR TICKETS
(AU Online Live Stream – BOOK YOUR TICKETS)
Adelaide, Sunday 23 July 2023 – BOOK YOUR TICKETS
My solo episode on how you unleash your creativity: https://passionstruck.com/unleash-your-creativity/
Want to catch my best interviews from 2022? Check out episode 233 on intentional greatness and episode 234 on intentional behavior change.
Watch my interview with Dr. Mark Hyman on how to defy aging: https://passionstruck.com/dr-mark-hyman-secrets-to-living-young-forever/
Catch my interview with Dr. Amy Shah on how you can control your food cravings: https://passionstruck.com/dr-amy-shah-you-can-control-your-food-cravings/
My solo episode on why micro choices matter: https://passionstruck.com/why-your-micro-choices-determine-your-life/
About Today's Guest, Peter Singer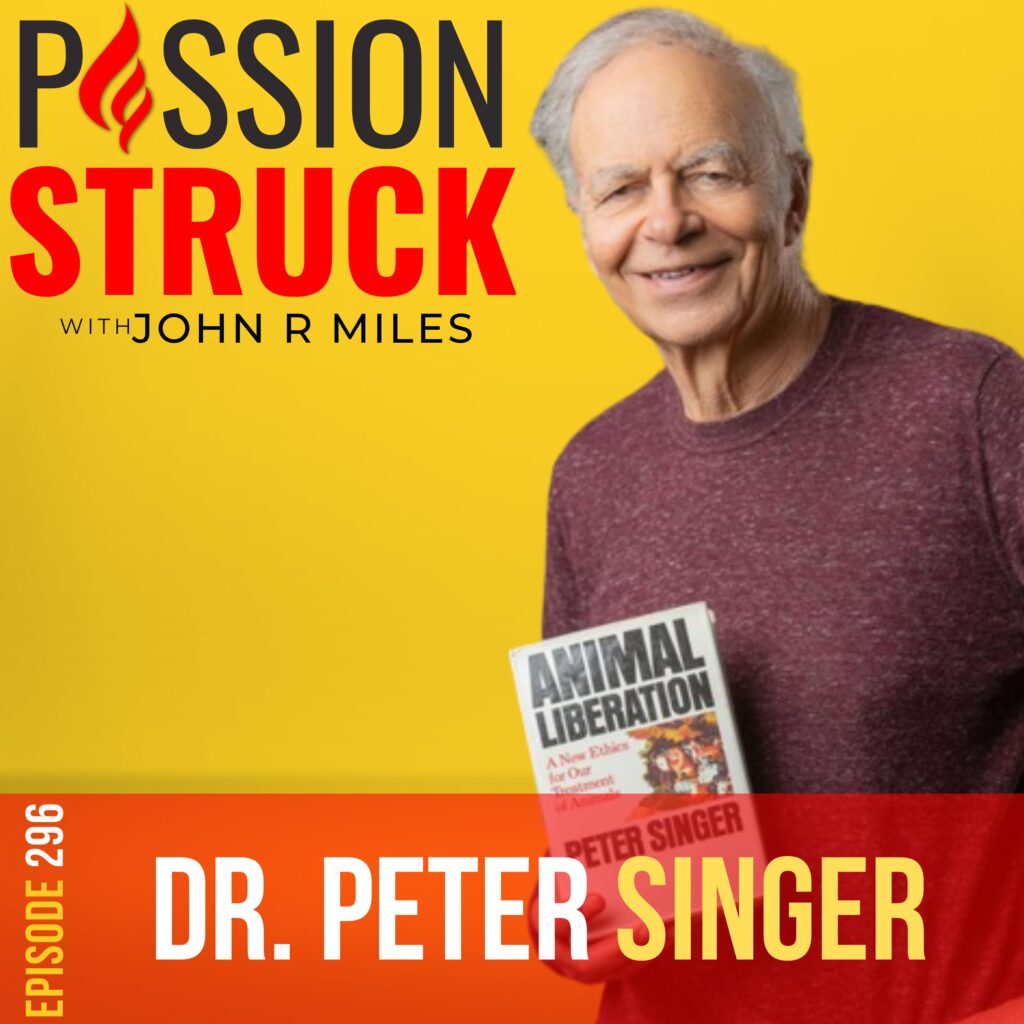 Peter Singer, dubbed "the world's most influential living philosopher" by The New Yorker, has written, co-authored, edited, or co-edited more than 50 books in over 25 languages, including Practical Ethics, Writings on an Ethical Life, The Life You Can Save, and more. His 1975 book Animal Liberation is often credited with starting the modern animal rights movement. His TED Talk has over 2.25 million views.
Singer was educated at the University of Melbourne and the University of Oxford and is currently the Ira W. DeCamp Professor of Bioethics at Princeton University's Center for Human Values.
Follow John R. Miles On The Socials
* Twitter: https://twitter.com/Milesjohnr
* Facebook: https://www.facebook.com/johnrmiles.c0m
* Medium: https://medium.com/@JohnRMiles​
* Instagram: https://www.instagram.com/john_r_miles
* LinkedIn: https://www.linkedin.com/in/milesjohn/
* Blog: https://johnrmiles.com/blog/
* Instagram: https://www.instagram.com/passion_struck_podcast/
* Gear: https://www.zazzle.com/store/passion_struck/
John R. Miles is globally recognized as an expert in intentional behavior change, leadership, personal mastery, and veteran advocacy. He founded and serves as CEO of PASSION STRUCK®. This media company boasts a significant social media following and tens of millions of annual views on its podcasts and YouTube channels. His podcast, Passion Struck with John R. Miles, sets records and has held the top spot among alternative health podcasts. Furthermore, John is the author of the upcoming book "Passion Struck," which is set to be published in early 2024.
Passion Struck aspires to speak to the humanity of people in a way that makes them want to better, live better, and impact the world.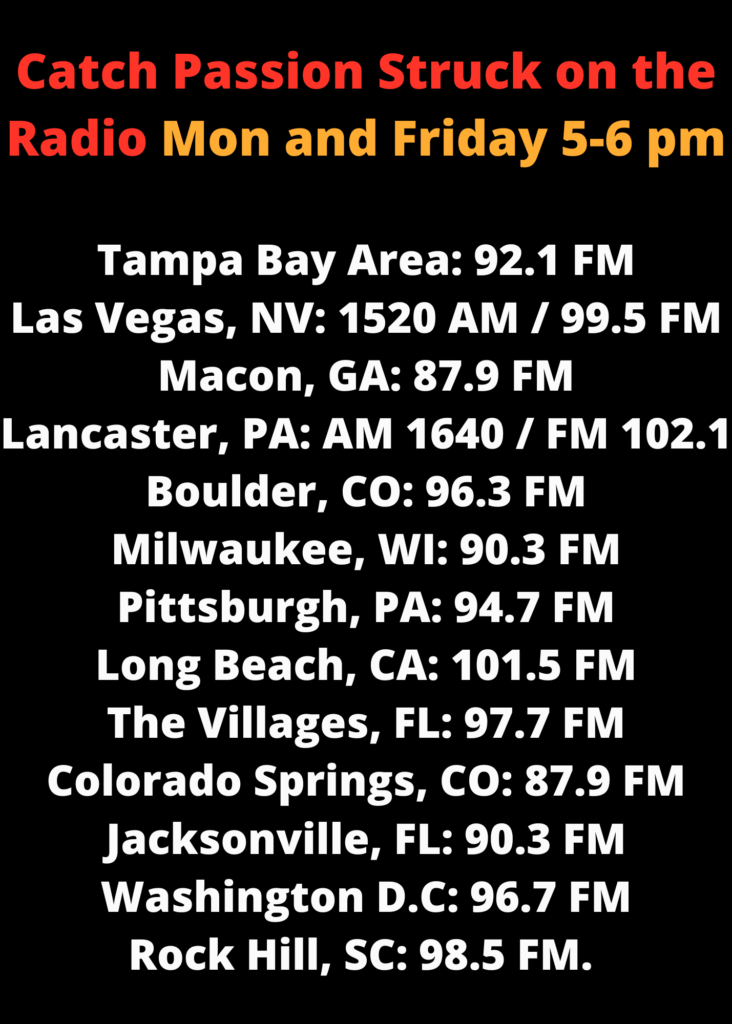 P.S.
Passion Struck is now on the AMFM247 broadcasting network every Monday and Friday from 5-6 PM.
Step 1: Go to TuneIn, Apple Music (or any other app, mobile or computer)
Step 2: Search for "AMFM247" Network
Passion Struck's mission is to unlock the power of intentionality for the benefit of us all. To create a world where we live better, be better, and impact the world through our unique and powerful content.