Sam Seidel and Olatunde Sobomehin's journey to uncover what makes creative hustlers successful took an unexpected turn when they discovered the vital role of strong values and principles. Their findings, captured in their book, Creative Hustle, offer a new perspective on achieving creative success. Keep listening to find out why.
Like this show? Please leave us a review here – even one sentence helps! Post a screenshot of you listening on Instagram & tag us to thank you personally!
Hear the secrets and philosophy of the World's GREATEST high achievers every Tuesday and Thursday, and tune in each week for an inspirational Momentum Friday solo message.
Listen to the episode on Apple Podcasts, Spotify, Podcast Addict, Pocket Casts, Stitcher, Castbox, Google Podcasts, Listen Notes, Amazon Music, or on your favorite podcast platform. You can watch the interview on YouTube below.
Enjoy!
Olatunde Sobomehin and Sam Seidel Join Me to Discuss How to Blaze Your Path and Make Work That Matters.
The Passion Struck podcast welcomed Sam Seidel and Olatunde Sobomehin, co-authors of the book Creative Hustle. Their passion for understanding the intricacies of creative hustle led them to discover the vital role of strong values and principles in one's journey. Through their conversations with successful creative hustlers, they found a common thread: a clear framework of values that guided decision-making and gave direction.
This clarity helped these individuals filter out distractions and focus on their true passions, channeling their creativity into meaningful work. Sam and Olatunde captured these insights in their book, aiming to inspire and guide others in their quest for creative success. The key takeaway: having strong values and principles can profoundly impact one's creative hustle, leading to incredible achievements.
In the episode, Seidel and Sobomehin emphasized the role of having a clear framework to help navigate the infinite possibilities that exist for creative individuals. They also discussed the importance of community and the people one surrounds oneself with in developing and advancing one's career. The authors shared insights and actionable advice on how to combine passions, values, and professional aspirations, as well as the power of routines in achieving goals. Listeners seeking to discover their creative purpose and make meaningful work will find valuable insights and inspiration in this episode.
By listening to Tunde and Sam, you will be able to:
Discover the significance of upholding solid values and principles in your creative endeavors.
Uncover the impact of community and networking on progressing your career.
Recognize the necessity of a well-defined framework when making decisions as a creative professional.
Explore ways to blend your passions, values, and career aspirations for fulfilling outcomes.
Realize the effectiveness of daily routines and practices in attaining your creative objectives.
And much, much more!
Have any questions, comments, or stories you'd like to share? Drop us a line at

[email protected]

!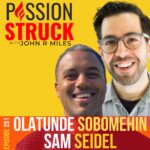 Please Scroll Down For Featured Resources
Thank You, Indeed, For Sponsoring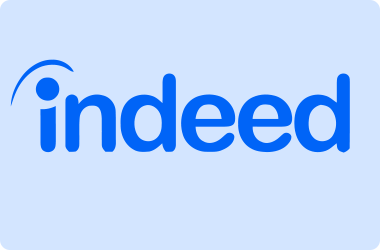 With Indeed, you can search for millions of jobs online to find the next step in your career. With tools for job search, resumes, company reviews, and more.
Head to https://www.indeed.com/passionstruck, where you can receive a $75 credit to attract, interview, and hire in one place.
Thank You, Hello Fresh, For Sponsoring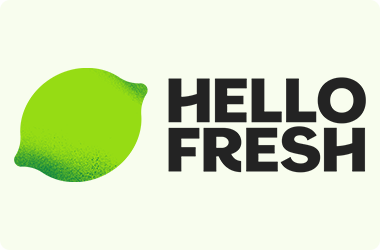 Hello Fresh provides delicious and wholesome meals with easy-to-follow recipes and fresh, high-quality ingredients. Use code passion16 to get 16 free meals plus free shipping!"
Thank You, Fabric, For Sponsoring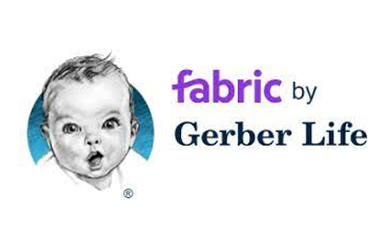 Fabric by Gerber Life is a new addition to the Gerber Life family, offering parents more ways to help protect their family's financial futures. Protect your family today with Fabric by Gerber Life.
Go to Apply today in just 10 minutes at https://meetfabric.com/passion.
*Our Patreon Page: https://www.patreon.com/passionstruck.
Starter Packs
New to the show? These Starter Packs are collections of our most popular episodes grouped by topic, and we now have them also on Spotify. You can also browse starter packs for existing listeners to find your old favorites. Every week, John interviews everyday heroes from all walks of life. Learn how to subscribe to the show and never miss a new episode and topic.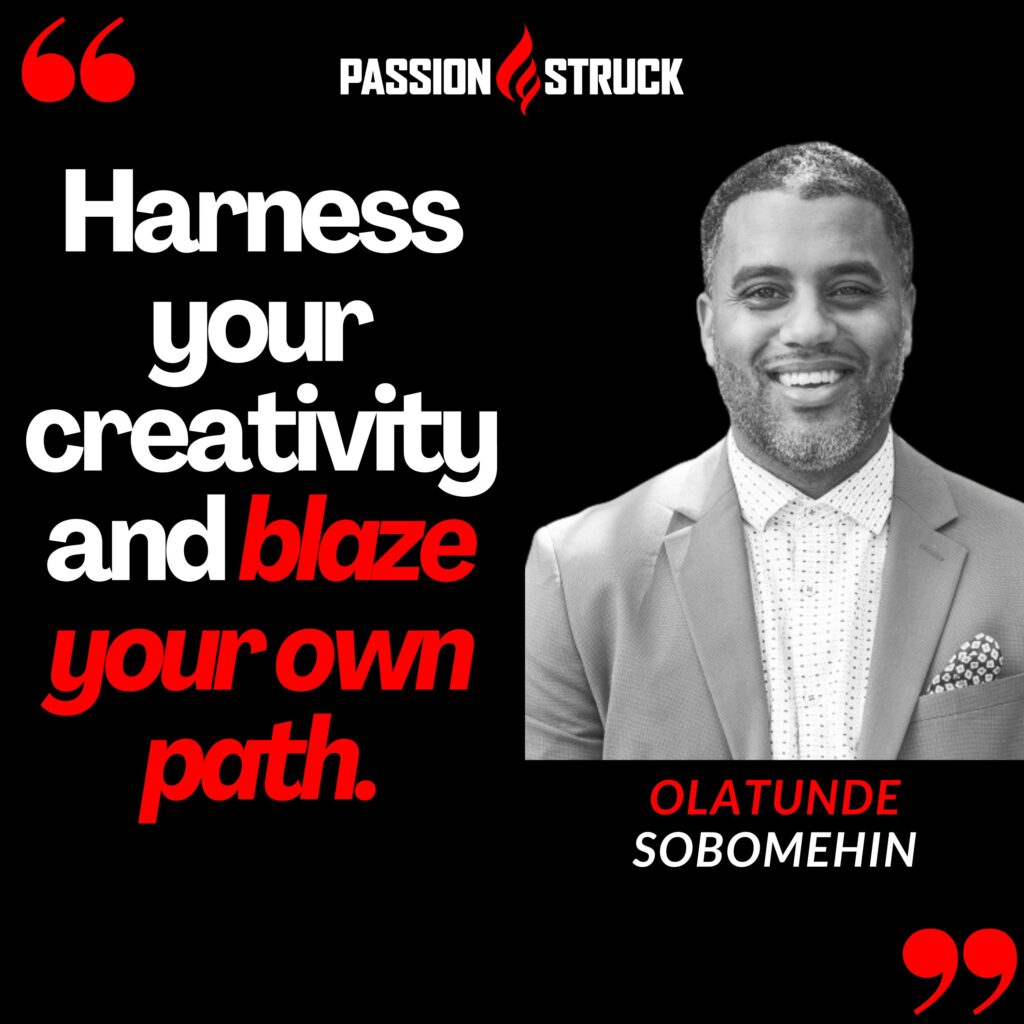 Like this? Please subscribe, and join me on my new YouTube platform for peak performance, life coaching, and personal growth: https://www.youtube.com/c/JohnRMiles.
More From My Conversation With Sam Seidel and Olatunde Sobomehin
Courage and Self-Affirmation
Having the courage to chase one's dreams and the ability to affirm oneself is crucial for achieving a successful creative hustle. Creative professionals must overcome obstacles and doubts while being steadfast in their pursuits. Additionally, self-affirmation builds self-confidence, enabling individuals to face challenges head-on and persevere.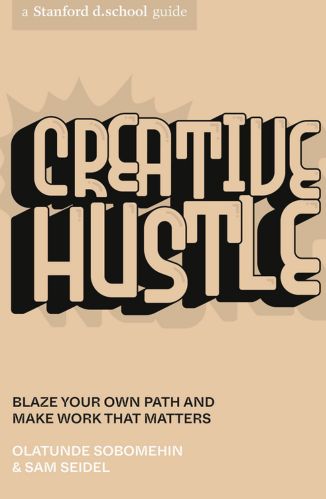 During the podcast, Sam Seidel shares the story of rapper and school founder David TC Ellis, who demonstrated courage and resilience in overcoming personal difficulties to create an impact in the world. As the authors call him a "creative amplifier," David's story serves as an inspiration for other creative professionals to find the courage within themselves and persist in the face of adversity.
Takeaways from the Book
Creative Hustle encourages readers to lead fulfilling lives by embracing and nurturing their creative abilities. The authors challenge conventional thinking by urging people to pursue their passions and use their unique talents to contribute positively to society.
Sam Seidel and Olatunde Sobomehin express their hope that readers will find inspiration and practical advice to guide them in discovering their creative purpose. By embracing strong principles, cultivating habits and practices, and demonstrating courage in the face of challenges, individuals can unlock their full potential, resulting in a successful creative hustle and a more rewarding life overall.
Say Thanks To Sam Seidel and Olatunde Sobomehin
If you enjoyed this interview with Sam Seidel and Olatunde Sobomehin, let them know by clicking on the link below and sending them a quick shout on Instagram:
Click here to show Sam Seidel and Olatunde Sobomehin your thoughts about today's episode on Instagram!
Click here to let John R. Miles know about your number one takeaway from this episode!
And if you want us to answer your questions or you have a topic you would like John to discuss on one of our upcoming weekly Momentum Friday episodes, drop us a line at [email protected].
Resources From The Show With Sam Seidel and Olatunde Sobomehin
Please note that some of the links on this page (books, movies, music, etc.) lead to affiliate programs for which The Passion Struck podcast receives compensation. It's just one of the ways we keep the lights on around here. Thank you so much for being so supportive!
Standord d.School: https://dschool.stanford.edu/
Instagram: https://www.instagram.com/husslington/
Check out the book Creative Hustle by Sam Seidel and Olatunde Sobomehin.
Visit the Passion Struck website or Spotify to find episode starter packs.
Support Circle for Justice Innovations, a Giving Circle that supports those impacted by the justice system.
Check out Street Code Academy, a community-based innovation hub that provides free training in coding, entrepreneurship, and design.
Follow the hosts and guests on social media to stay up-to-date on their latest projects and initiatives.
Listen to Passion Struck's interviews with New York Times bestselling author Gretchen Rubin and Dr. Julianne Holt Lunstead.
Check out Passion Struck's Episode Starter Packs on Spotify or Passion Struck starter packs to get started with the podcast.
My solo episode on how you unleash your creativity: https://passionstruck.com/unleash-your-creativity/
Want to catch my best interviews from 2022? Check out episode 233 on intentional greatness and episode 234 on intentional behavior change.
Watch my interview with Dr. Mark Hyman on how to defy aging: https://passionstruck.com/dr-mark-hyman-secrets-to-living-young-forever/
Catch my interview with Dr. Amy Shah on how you can control your food cravings: https://passionstruck.com/dr-amy-shah-you-can-control-your-food-cravings/
My solo episode on why micro choices matter: https://passionstruck.com/why-your-micro-choices-determine-your-life/
About Today's Guest, Sam Seidel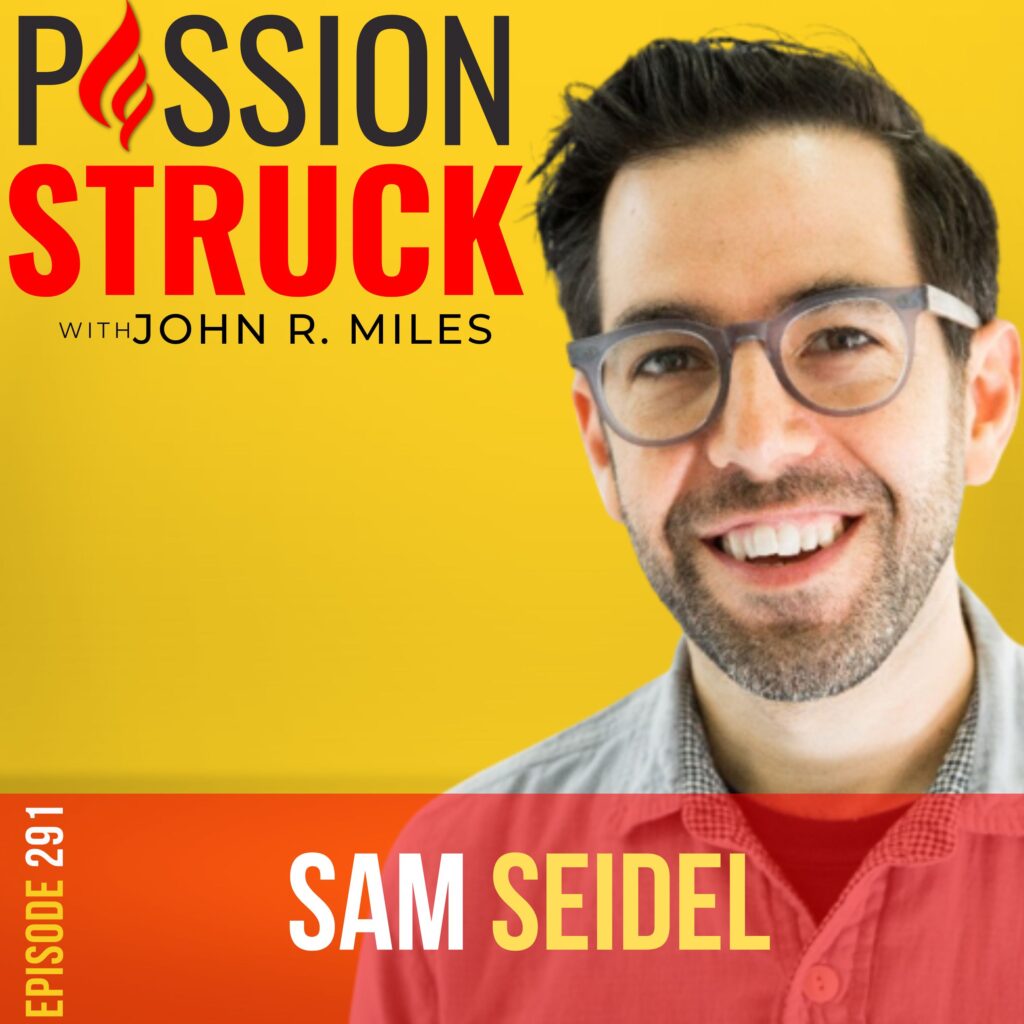 Sam Seidel, a passionate advocate for education and hip-hop culture, is the Director of Strategy and Research at the Stanford D School's K-12 Lab. He is also the author of the book "Hip Hop Genius: Remixing High School Education." Aiming to bridge the gap between educators and hip-hop enthusiasts, Sam's work focuses on the transformative impact that hip-hop culture can have on education. He has dedicated his career to exploring the intersections of these two fields, striving to create better understanding and appreciation between them.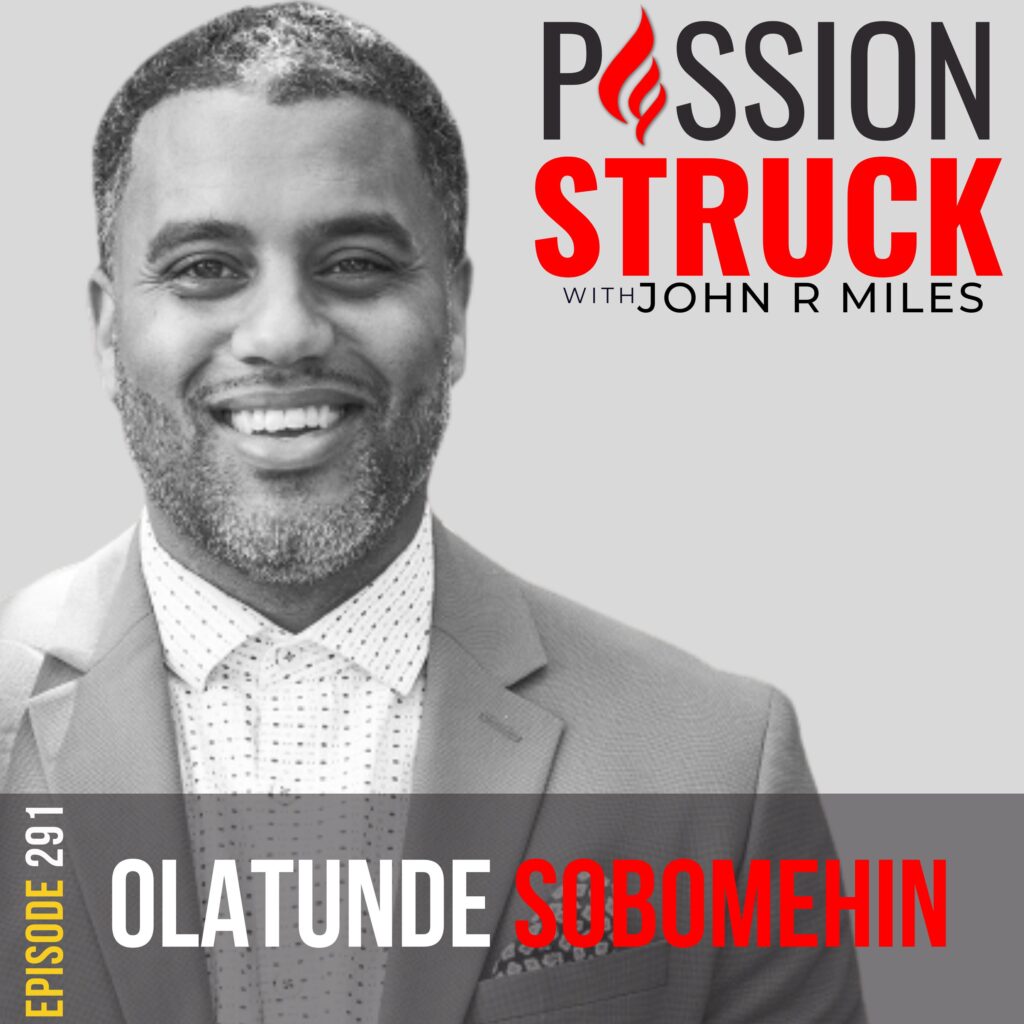 Olatunde Sobomehin is an entrepreneur and social innovator with a lifelong dedication to youth empowerment. He is the founding CEO of Street Code Academy, a community-based innovation hub that provides free training in coding, entrepreneurship, and design. Olatunde has also taught public speaking at Stanford University and the University of California, Berkeley. With a BA in Urban Studies from Stanford, he has used his education and personal experiences to drive positive change in the lives of young people, helping them unlock their potential and achieve their goals.
Follow John R. Miles On The Socials
* Twitter: https://twitter.com/Milesjohnr
* Facebook: https://www.facebook.com/johnrmiles.c0m
* Medium: https://medium.com/@JohnRMiles​
* Instagram: https://www.instagram.com/john_r_miles
* LinkedIn: https://www.linkedin.com/in/milesjohn/
* Blog: https://johnrmiles.com/blog/
* Instagram: https://www.instagram.com/passion_struck_podcast/
* Gear: https://www.zazzle.com/store/passion_struck/
John R. Miles is globally recognized as an expert in intentional behavior change, leadership, personal mastery, and veteran advocacy. He founded and serves as CEO of PASSION STRUCK®. This media company boasts a significant social media following and tens of millions of annual views on its podcasts and YouTube channels. His podcast, Passion Struck with John R. Miles, sets records and has held the top spot among alternative health podcasts. Furthermore, John is the author of the upcoming book "Passion Struck," which is set to be published in early 2024.
Passion Struck aspires to speak to the humanity of people in a way that makes them want to better, live better, and impact the world.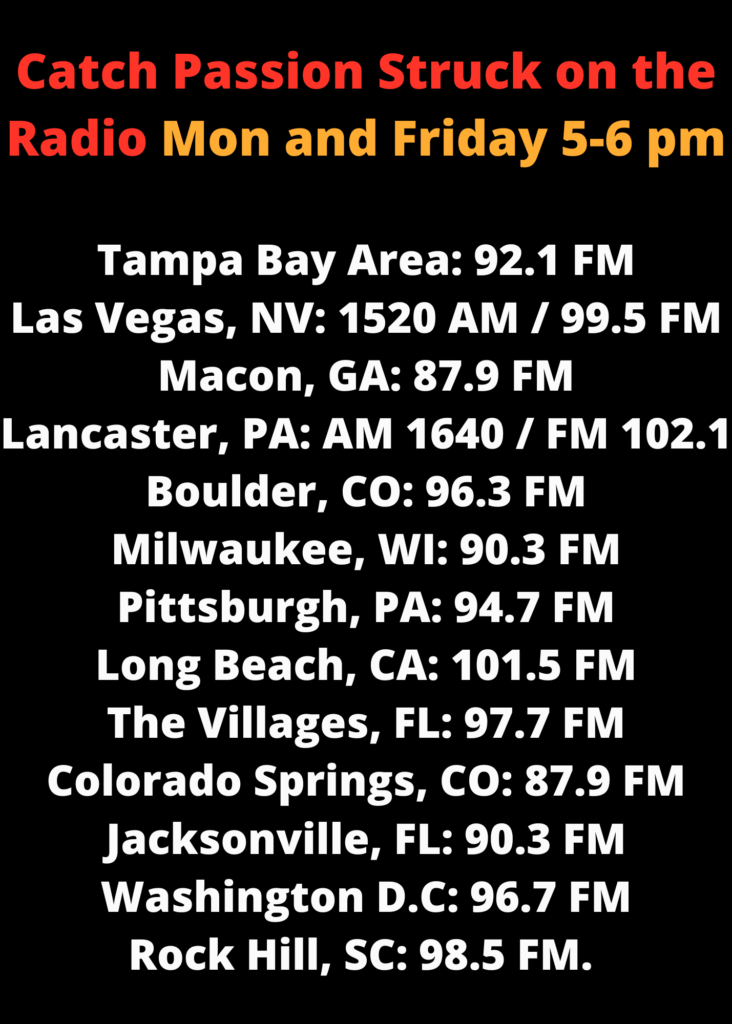 P.S.
Passion Struck is now on the AMFM247 broadcasting network every Monday and Friday from 5-6 PM.
Step 1: Go to TuneIn, Apple Music (or any other app, mobile or computer)
Step 2: Search for "AMFM247" Network
Passion Struck's mission is to unlock the power of intentionality for the benefit of us all. To create a world where we live better, be better, and impact the world through our unique and powerful cont