I welcome Matt Higgins to Passion Struck, who is co-founder and CEO of private investment firm RSE Ventures and an executive fellow at Harvard Business School, where he co-teaches the course Moving Beyond DTC. A guest shark on ABC's Shark Tank seasons 10 and 11, he will soon star in a new spinoff, Business Hunters, also executive produced by Mark Burnett. We explore his new book Burn the Boats: Toss Plan B Overboard and Unleash Your Full Potential.
Hear the secrets and philosophy of the World's GREATEST high achievers every Monday and Thursday, and tune in each week for an inspirational Momentum Friday solo message.
Like this show? Please leave us a review here – even one sentence helps! Post a screenshot of you listening on Instagram & tag us to thank you personally!
Listen to the episode on Apple Podcasts, Spotify, Podcast Addict, Pocket Casts, Stitcher, Castbox, Google Podcasts, Listen Notes, Amazon Music, or on your favorite podcast platform. You can watch the interview on YouTube below.
Enjoy!
In This Episode, Matt Higgins And I Discuss His Debut Book, Burn the Boats
If you want to achieve significant success, you can't fall back on backup plans. Your potential is limitless if you adopt a solid resolution and the perseverance to overcome roadblocks.  This is how our guest today, Matt Higgins, has inspired Gary Vaynerchuk, Bobbi Brown, Julianne Hough, David Chang, and Brian Chesky to embrace his mindset.
Matt's stories are captivating from the beginning of our interview, and his practical strategies and research will significantly enhance how you approach your life and career. You'll feel like you're receiving personal coaching from a Harvard professor who has gone from poverty to incredible success.
The interview with Matt Higgins covers the following subjects:
Only when we know the full scope of our abilities will we know the directions we should take.
Letting your imperfections motivate you: How pain and humiliation may be motivators rather than drag you down.
Not waiting for thunder but responding to lightning: If you wait until others confirm your vision before taking action, it will be too late.
A flash of opportunity is initially noticed far before the undeniable tipping point of evidence.
How he overcame poverty and took charge of the life he wanted.
The challenges and rewards of being a professional sports senior executive.
Overcoming cancer and why it is so important to show your weaknesses during times like that.
Embracing crisis: What at first seems unachievable may be the catalyst that propels you forward.
And much, much more!
Have any questions, comments, or stories you'd like to share? Drop us a line at

[email protected]

m!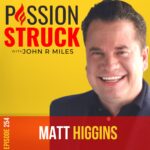 Please Scroll Down For Featured Resources
Our Patreon Page: https://www.patreon.com/passionstruck
Thank You, Fabric, For Sponsoring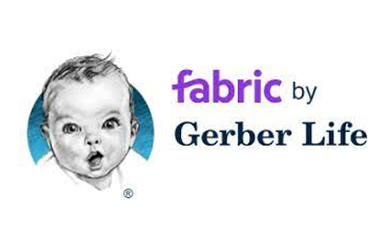 Fabric by Gerber Life is a new addition to the Gerber Life family, offering parents more ways to help protect their family's financial futures. Protect your family today with Fabric by Gerber Life. Apply today in just 10 minutes at https://meetfabric.com/passion.
Thank You, ZocDoc, For Sponsoring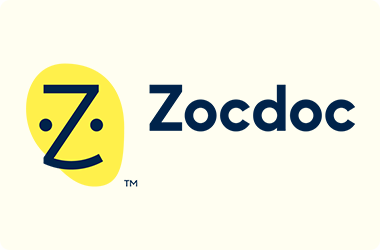 Zocdoc is the start of a better healthcare journey for you. Find and book top-rated local doctors on demand. Visit them in their offices or video chat with them from home Go to https://www.zocdoc.com/passionstruck and download the Zocdoc app for FREE. Then start your search for a top-rated doctor today.
*Our Patreon Page: https://www.patreon.com/passionstruck.
Starter Packs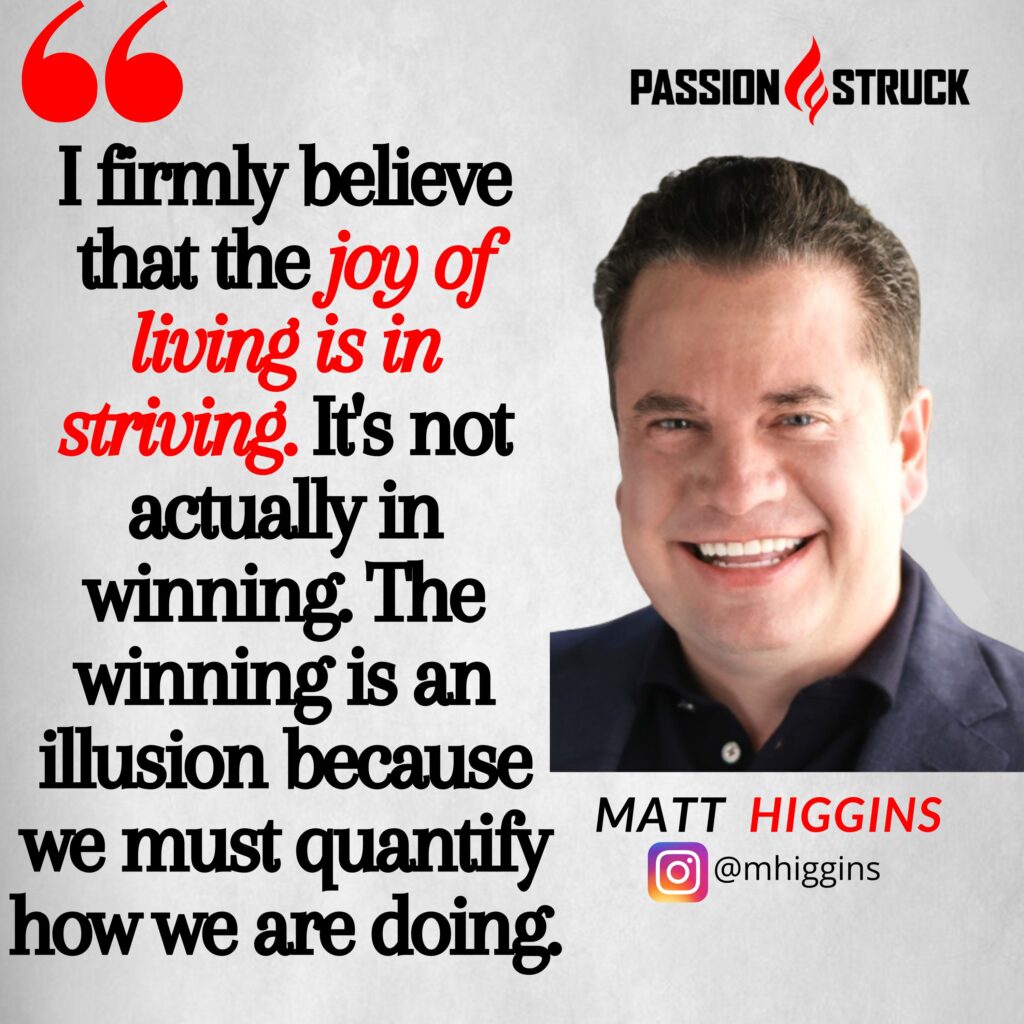 New to the show? These Starter Packs are collections of our most popular episodes grouped by topic, and we now have them also on Spotify. You can also browse starter packs for existing listeners to find your old favorites. Every week, John interviews everyday heroes from all walks of life. Learn how to subscribe to the show and never miss a new episode and topic.
Like this? Please subscribe, and join me on my new YouTube platform for peak performance, life coaching, and personal growth: https://www.youtube.com/c/JohnRMiles/.
More From My Interview With Matt Higgins
During our interview, I asked Matt how do you perform on the edge without going over the edge.
Matt Higgins explains, "Anyone out there who's ever run a marathon can relate to this or any race where you had to train for any endurance event that took months of tremendous focus. And times when you were like, why am I doing this? I've run three marathons mainly as a form of self-torture but also to work a different type of motivational system, where I tend to power through things. You can't power through a marathon. You have to put in the work.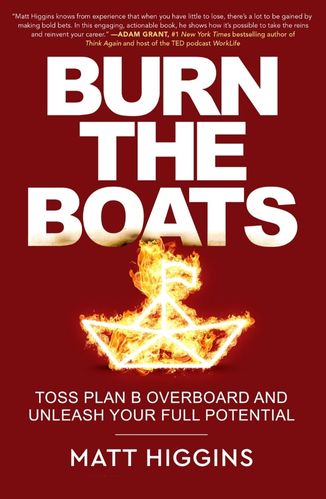 My point is I remember when I ran my first marathon, and I put in so much effort that I dropped almost 50 pounds. The New York Times even wrote an article about my transformation. But I lost so much weight. And then I was depressed. I was like, huh, that was really a big letdown. And I love studies. And I've started doing research and just looking into it. It's a common phenomenon for anybody, even Olympians. It's this sort of letdown that we all feel. So what does that lead me to?
I firmly believe that the joy of living is in the striving. And it's not actually in the winning. The winning is an illusion because we need to quantify how we're doing. But at the end of the day, it's not the objective. The objective is the endless pursuit of growth of trying to touch the ceiling of our potential to bring us closer to God and the universe to know why we're here. What can we do?
And so when you accept that fact, that's when you enlist on the mission of my book, right? It's to pursue a life of perpetual growth. And why is it so important to focus on anxiety, because if you try to eliminate all anxiety from your life, you also will not enlist on missions that make you uncomfortable, which is where the growth lies, because you will see discomfort as something to be avoided. You'll see discomfort as a sign of your body telling you something or your emotions telling you something that you're in the wrong place. And that's actually not true.
If you want to live a life of perpetual growth, you need to see discomfort as part of a feedback loop. That and anxiety go hand in hand. This comfort is what triggers the anxiety. If you eliminate it all, it hinders excellence, and you can't do anything if it overcomes you. It impedes the ability to perform. It paralyzes you.
So when I go into the book, I go into the book, the science of it, and the original sort of York's Dodson law that talks about this, but the science is irrelevant, it's a pervasive sense that you want to try to strike a balance between triggering your anxiety by putting yourself in uncomfortable positions, but managing it so that it does not overtake you,"
Thanks, Matt Higgins
If you enjoyed this interview with Matt Higgins, let him know by clicking on the link below and sending him a quick shout on Twitter:
Click here to show Matt Higgins your thoughts about today's episode on Twitter!
Click here to let John R. Miles know about your number one takeaway from this episode!
And if you want us to answer your questions or you have a topic you would like John to discuss on one of our upcoming weekly Momentum Friday episodes, drop us a line at [email protected].
Resources From The Show With Matt Higgins
Please note that some of the links on this page (books, movies, music, etc.) lead to affiliate programs for which The Passion Struck podcast receives compensation. It's just one of the ways we keep the lights on around here. Thank you so much for being so supportive!
Website: https://www.burntheboatsbook.com/
Shark Tank: https://abc.com/shows/shark-tank/cast/matt-higgins
Business Hunters: https://deadline.com/2022/06/cnbc-greenlights-business-hunters-mark-burnett-mgm-television-1235040628/
Twitter: https://twitter.com/mhiggins
Instagram: https://www.instagram.com/mhiggins/
LinkedIn: https://www.linkedin.com/in/matt-higgins-rse/
My solo episode on what it means to be a person of courage: https://passionstruck.com/what-does-it-mean-to-be-a-person-of-courage/
My interview with Seth Godin on why we need systems to change to save the planet and address climate change: https://passionstruck.com/seth-godin-we-need-systems-change-save-planet/.
My interview with Dr. Scott Barry Kaufman and Dr. Jordan Feingold on Choosing Growth and transcending self-doubt, fear, and anxiety: https://passionstruck.com/jordyn-feingold-scott-barry-kaufman-chose-growth/
My interview with NYU Stern School of Business Professor Scott Galloway on Why America is Adrift: https://passionstruck.com/scott-galloway-america-is-adrift/
My solo episode on why micro choices matter: https://passionstruck.com/why-your-micro-choices-determine-your-life/
About Today's Guest, Matt Higgins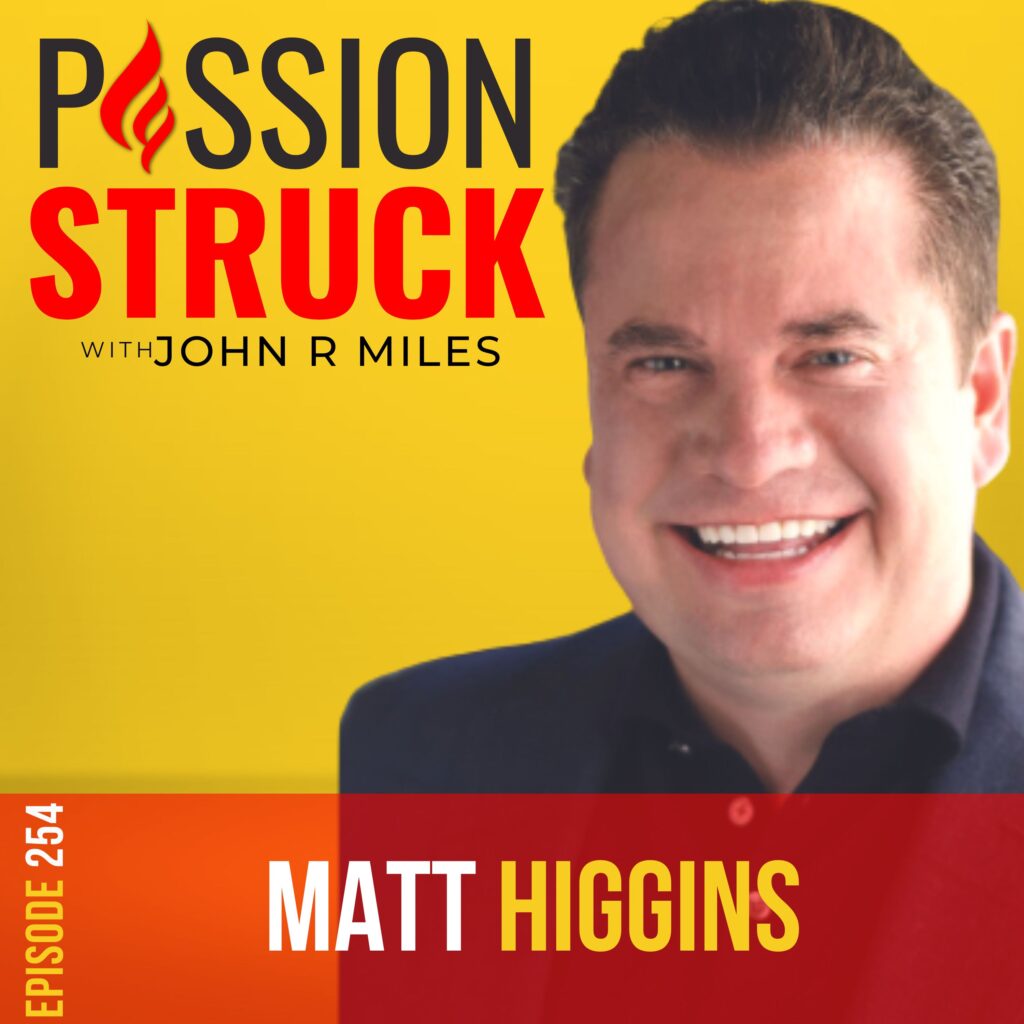 Matt Higgins serves as co-founder and CEO of private investment firm RSE Ventures. He is also an Executive Fellow at the Harvard Business School, co-teaching the course "Moving Beyond Direct-to-Consumer." Higgins' reputation as a self-made serial entrepreneur earned him a spot as a recurring guest shark on ABC's Shark Tank during seasons 10-11, and he'll soon star in a new spinoff also produced by Mark Burnett.
His deep operating experience spans multiple industries over his 25-year career, which he draws upon to help founders navigate complex situations to reach their full potential. Higgins previously spent 15 years in senior leadership positions with two National Football League teams: starting as EVP of Business Operations for the New York Jets before serving as Vice Chairman of the Miami Dolphins for nearly a decade.
He cofounded NYC-based RSE Ventures in 2012 alongside developer Stephen M. Ross, amassing a multi-billion-dollar investment portfolio of leading brands across sports and entertainment, media and marketing, food and lifestyle, and technology industries; NYC's iconic Magnolia Bakery is one of the latest additions to a portfolio that includes David Chang's renowned culinary brand, Momofuku, and Australian-inspired hospitality/lifestyle brand, Bluestone Lane. Higgins was the first client and ultimately only partner in VaynerMedia, the largest social-media first agency in the world founded by Gary Vaynerchuk. William Morrow will publish his first book, Burn the Boats, on February 14, 2023.
Follow John R. Miles On The Socials
* Twitter: https://twitter.com/Milesjohnr
* Facebook: https://www.facebook.com/johnrmiles.c0m
* Medium: https://medium.com/@JohnRMiles​
* Instagram: https://www.instagram.com/john_r_miles
* LinkedIn: https://www.linkedin.com/in/milesjohn/
* Blog: https://johnrmiles.com/blog/
* Instagram: https://www.instagram.com/passion_struck_podcast/
* Gear: https://www.zazzle.com/store/passion_struck/
John R. Miles is a serial entrepreneur and the CEO and founder of Passion Struck. This full-service media company helps people live intentionally by creating best-in-class educational and entertainment content. John is also a prolific public speaker, venture capitalist, and author named to the ComputerWorld Top 100 IT Leaders.
John is the host of the PassionStruckPodcast. The show focused on exploring the mindset and philosophy of the world's most inspiring people to learn their lessons to living intentionally. Passion Struck aspires to speak to the humanity of people in a way that makes them want to live better, be better and impact.