In today's Passion Struck episode, I interview John U. Bacon, the New York Times bestselling author of Let Them Lead: Unexpected Lessons in Leadership from America's Worst High School Hockey Team. John is a highly sought-after expert on shared leadership, and this episode is a must-listen for leaders of any type.
Hear the secrets and philosophy of the World's GREATEST high achievers every Monday and Thursday, and tune in each week for an inspirational Momentum Friday solo message.
Like this show? Please leave us a review here – even one sentence helps! Post a screenshot of you listening on Instagram & tag us to thank you personally!
Listen to the episode on Apple Podcasts, Spotify, Podcast Addict, Pocket Casts, Stitcher, Castbox, Google Podcasts, Listen Notes, Amazon Music, or on your favorite podcast platform. You can watch the interview on YouTube below.
Enjoy!
In This Episode, John U. Bacon And I Discuss His New Book Let Them Lead and The Importance of Shared Leadership
How do you turn the country's worst hockey team into one of the best? My way or the highway' simply doesn't work anymore, especially with younger, intellectually curious men and women. So what does?
Our guest today, John U. Bacon, took over a team that hadn't won a single game the season before and lost the four best players to graduation. With the same players, angry parents, and doubtful administrators, John was able to turn this program around by drawing on the power hiding inside all the players on that team. You will learn that it starts with high expectations, making the players accountable to each other, and before you know it, they're leading the team. That's how everybody wins – and that's how they learn life's valuable lessons.
John discusses the importance of shared leadership and how it can help teams succeed. Bacon builds off the philosophy of John Cooper, the Tampa Bay Lightning coach, who says, "On bad teams, nobody leads. On good teams, leaders lead. On great teams, everybody leads."
Shared leadership is a widely used management concept that suggests that everyone on a team should have a role and a responsibility. It's often seen as a key to great team performance. John U. Bacon discusses the concept and how it can be implemented in any organization.
Let Them Lead is a book that discusses the importance of shared leadership and provides practical advice on how to make it work. John U. Bacon is a leading voice in the field of team leadership, and his book, Let Them Lead, has revolutionized how we think about team building. This episode is a must-listen for anyone who wants to improve their team building and leadership skills.
Have any questions, comments, or stories you'd like to share? Drop us a line at [email protected]m!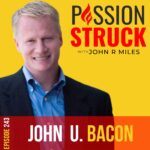 Please Scroll Down For Featured Resources
Our Patreon Page: https://www.patreon.com/passionstruck
Thank You, ZocDoc, For Sponsoring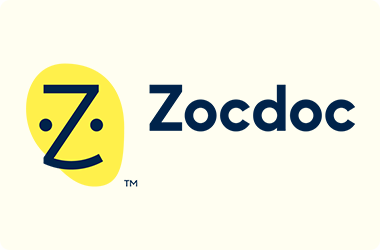 Zocdoc is the start of a better healthcare journey for you. Find and book top-rated local doctors on demand. Visit them in their offices or video chat with them from home.
Go to https://www.zocdoc.com/passionstruck and download the Zocdoc app for FREE. Then start your search for a top-rated doctor today.
*Our Patreon Page: https://www.patreon.com/passionstruck.
Starter Packs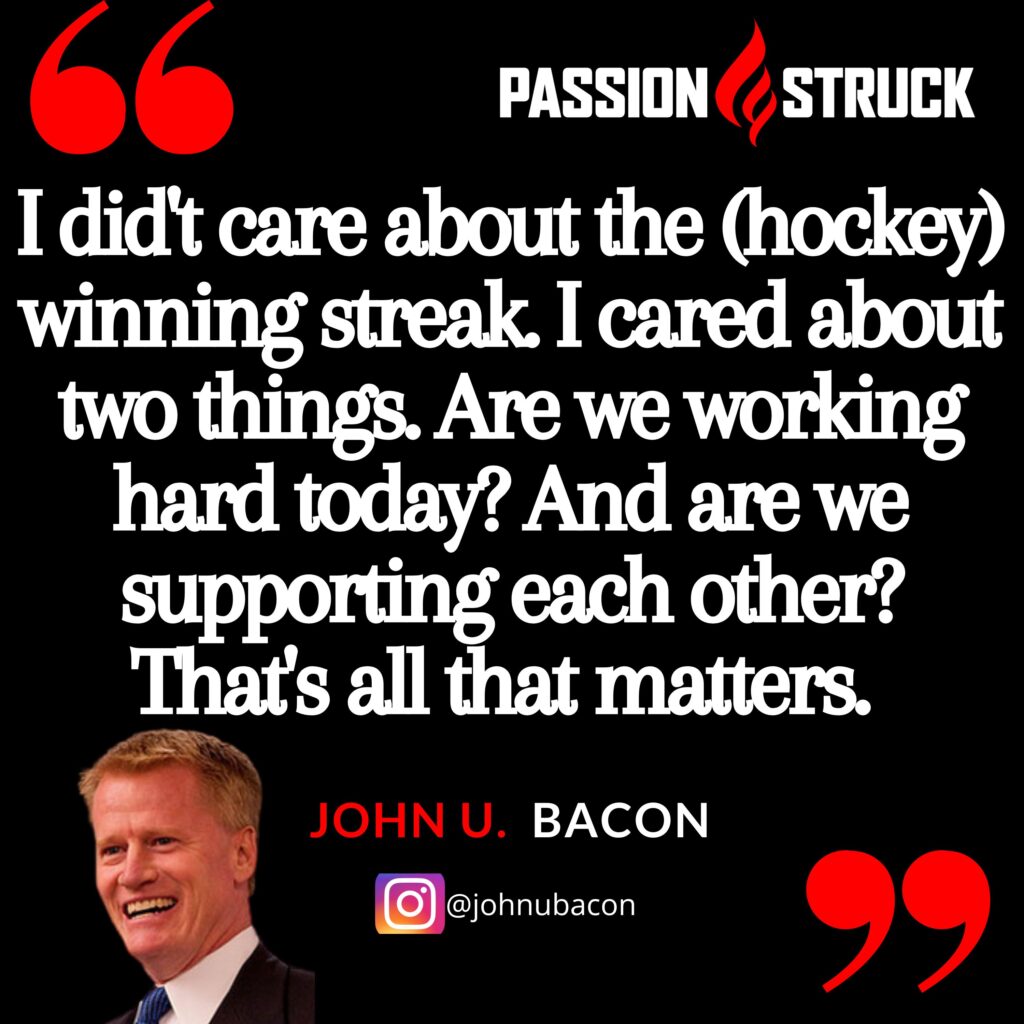 New to the show? These Starter Packs are collections of our most popular episodes grouped by topic, and we now have them also on Spotify. You can also browse starter packs for existing listeners to find your old favorites. Every week, John interviews everyday heroes from all walks of life. Learn how to subscribe to the show and never miss a new episode and topic.
Like this? Please subscribe, and join me on my new YouTube platform for peak performance, life coaching, and personal growth: https://www.youtube.com/c/JohnRMiles/.
More From My Interview With John U. Bacon
During my interview with John, I asked him what possessed him to coach America's worst high school hockey team.
John U. Bacon explains, "It's a great question. My dad asked the same question. My dad's a pediatrician at the University of Michigan. And his first question is, why would you want to do that? It takes a ton of time. It pays $5000 bucks during the season. It pays nothing in the offseason. If you don't work in the offseason, you won't be very good.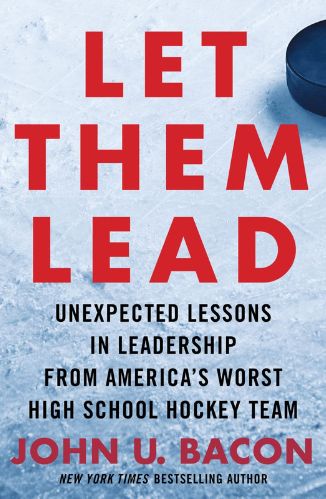 But it's always been a dream of mine. And it sounds utterly corny. Yes, I had metrics in mind. I knew I wanted to win games, and I wanted to beat our rivals, I wanted to go far in the playoffs. I wanted to team to set some records. Yeah, all that. But that's not why I did it. What I really want is the old Supreme Court Justice talking about the difference being pornography and art. And he said, 'I can't define it. But I know it when I see it.'
And that's about how I felt. I can't define a great culture in some ways, but I know when I see it. And I know when I feel what I want, it was a feeling in the locker room that everyone's got your back, that we are better than everyone thinks we are. That we believe in ourselves. That you don't want to play us and that everybody, individually and collectively, knows the habit of finding limitations and surpassing them. Constantly surprising ourselves.
That's the feeling I want. This kind of runaway freight train of greatness, if you will. So that's what I wanted. I didn't always have that myself. As a player, I had some of that with my teammates being out of the team. We had a good team. If we had more of that, we might have won a state title and got to the final four. But anyway, that's what I really want, and I want them the ultimate measure."
Thanks, John U. Bacon!
If you enjoyed this interview with John U. Bacon, let him know by clicking on the link below and sending her a quick shout on Twitter:
Click here to show John U. Bacon your thoughts about today's episode on Twitter!
Click here to let John R. Miles know about your number one takeaway from this episode!
And if you want us to answer your questions or you have a topic you would like John to discuss on one of our upcoming weekly Momentum Friday episodes, drop us a line at [email protected].
Resources From The Show With John U. Bacon
Please note that some of the links on this page (books, movies, music, etc.) lead to affiliate programs for which The Passion Struck podcast receives compensation. It's just one of the ways we keep the lights on around here. Thank you so much for being so supportive!
Website: https://letthemleadbybacon.com/
Personal website: https://johnubacon.com/
Endzone: The Rise, Fall, and Return of Michigan Football
The Great Halifax Explosion: A World War I Story of Treachery, Tragedy, and Extraordinary Heroism
Twitter: https://twitter.com/Johnubacon
Facebook: https://www.facebook.com/johnubacon
My solo episode on what it means to be a person of courage: https://passionstruck.com/what-does-it-mean-to-be-a-person-of-courage/
My interview with Seth Godin on why we need systems to change to save the planet and address climate change: https://passionstruck.com/seth-godin-we-need-systems-change-save-planet/.
My interview with Dr. Scott Barry Kaufman and Dr. Jordan Feingold on Choosing Growth and transcending self-doubt, fear, and anxiety: https://passionstruck.com/jordyn-feingold-scott-barry-kaufman-chose-growth/
My interview with NYU Stern School of Business Professor Scott Galloway on Why America is Adrift: https://passionstruck.com/scott-galloway-america-is-adrift/
My solo episode on why micro choices matter: https://passionstruck.com/why-your-micro-choices-determine-your-life/
About Today's Guest, John U. Bacon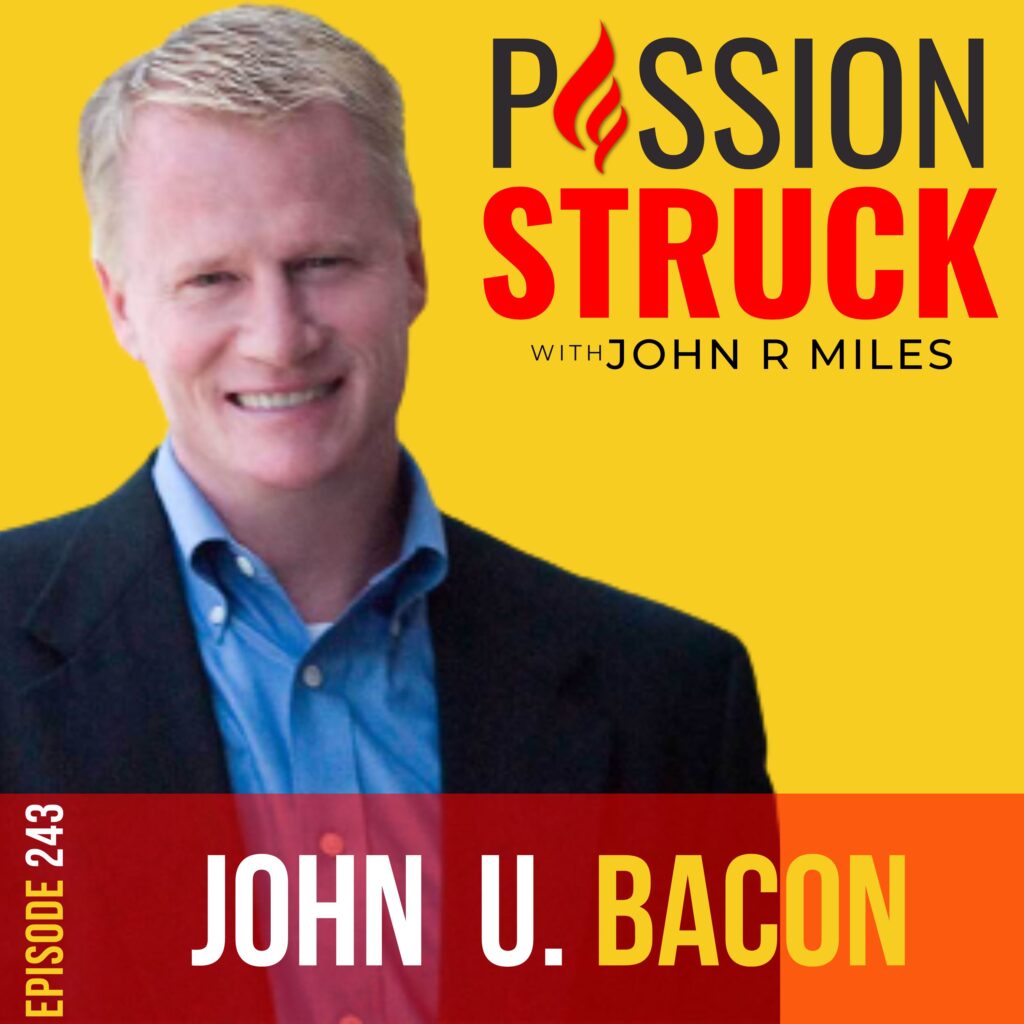 John U. Bacon has worked for nearly three decades as a writer, a public speaker, and a college instructor, winning awards for all three. He has authored twelve books on sports, business, health, and history, seven of which are New York Times best sellers. Today, we discuss his latest book Let Them Lead: Unexpected Lessons in Leadership from America's Worst High School Hockey Team. Bacon has taught at Northwestern's Medill School of Journalism, and teaches at the University of Michigan.
Follow John R. Miles On The Socials
* Twitter: https://twitter.com/Milesjohnr
* Facebook: https://www.facebook.com/johnrmiles.c0m
* Medium: https://medium.com/@JohnRMiles​
* Instagram: https://www.instagram.com/john_r_miles
* LinkedIn: https://www.linkedin.com/in/milesjohn/
* Blog: https://johnrmiles.com/blog/
* Instagram: https://www.instagram.com/passion_struck_podcast/
* Gear: https://www.zazzle.com/store/passion_struck/
John R. Miles is a serial entrepreneur and the CEO and founder of Passion Struck. This full-service media company helps people live intentionally by creating best-in-class educational and entertainment content. John is also a prolific public speaker, venture capitalist, and author named to the ComputerWorld Top 100 IT Leaders.
John is the host of the PassionStruckPodcast. The show focused on exploring the mindset and philosophy of the world's most inspiring people to learn their lessons to living intentionally. Passion Struck aspires to speak to the humanity of people in a way that makes them want to live better, be better and impact.