In this powerful Passion Struck episode, author, speaker, and missionary, James H. Belt III and I discuss his book Hope Realized: How the Power of Practical and Spiritual Development Can Diminish Poverty and Expose the Lie of Hopelessness which challenges the prevailing wisdom on poverty and offers listeners a new perspective on the global poverty crisis and how each of us can have a role to play.
–►Purchase Hope Realized: https://amzn.to/3YE1FOh  (Amazon Link)
Hope is alive and well in the lives of many people, but it needs to be activated to change lives. This is the message that the book, "Hope Realized," and author James H. Belt wants to share with you.
What is the Meaning of All-in Hope?
The phrase "all-in hope" refers to a strong and unwavering expectation that something will occur or be the case. It may also imply that you are fully devoted to a strategy or objective and are certain that it will be effective in the long run.
A person with "all-in hope" for their preferred sports team, for instance, can think they would win their upcoming match despite any obstacles or losses they may experience. Similar to this, someone with "all-in hope" for a project they are working on may be entirely committed to seeing it through to completion and willing to invest the time and effort required.
Overall, "all-in hope" indicates a strong and steadfast belief in something and a willingness to put in the work to make it happen.
Hear the secrets and philosophy of the World's GREATEST high achievers every Monday and Thursday, and tune in each week for an inspirational Momentum Friday solo message.
Like this show? Please leave us a review here – even one sentence helps! Post a screenshot of you listening on Instagram & tag us to thank you personally!
Listen to the episode on Apple Podcasts, Spotify, Podcast Addict, Pocket Casts, Stitcher, Castbox, Google Podcasts, Listen Notes, Amazon Music, or on your favorite podcast platform. You can watch the interview on YouTube below.
Enjoy!
In This Episode, James H. Belt III Discusses His New Book Hope Realized and Why the Power of All-In Hope Can Change Lives and End Poverty.
In this episode, we'll discuss how poverty is spreading not only to underdeveloped countries but also to urban areas across North America, Europe, and Canada. James challenges the idea that poverty is natural or inevitable and offers a radical new perspective that points to the commonalities among all people, no matter their circumstances. Hope Realized challenges how we think about poverty and touches on race, gender, and economic inequality. Hear Belt's powerful message and learn how you can help end poverty in your community.
We'll discuss how persistent hopelessness imprisons people and prevents them from escaping their situation. Why a lack of resources or access to education is only a small part of poverty. But it doesn't have to be this way.
Living in a world without poverty is also possible when we completely comprehend how powerful all-in hope is. Our guest today, James H. Belt III, will talk about that background, emphasizing how to develop hope for everyone that could end poverty and permanently improve lives.
We cover a range of subjects, such as:
An alternative viewpoint on the causes of economic injustice and creative ways to combat it outside the realm of typical missionary and volunteer activities.
Accounts of real-life instances of intergenerational poverty, homelessness, and underprivileged trapping the poor in a state of hopelessness.
The extraordinary ability of both material and spiritual optimism to eradicate poverty, whether locally or globally.
Motivating Bible verses to guide you in converting your personal privilege and faith into hope and identity for others.
Ideas for useful outreach initiatives and neighborhood projects that will enable people to realize their God-given potential.
Why to make a real difference, we need more than just surface-level hope.
Have any questions, comments, or stories you'd like to share? Drop us a line at

[email protected]

m!
And much more…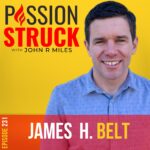 Please Scroll Down For Featured Resources
Our Patreon Page: https://www.patreon.com/passionstruck
Thank You, American Giant, For Sponsoring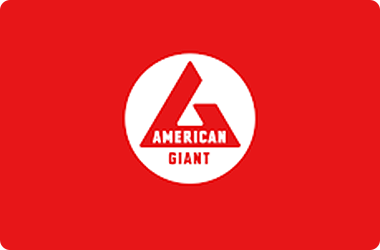 Discover American-made essentials, activewear, and accessories for men and women. Shop durable hoodies, tees, pants, leggings & more from American Giant.
Get 20% off your order using code PassionStruck at https://www.american-giant.com/.
*Our Patreon Page: https://www.patreon.com/passionstruck.
Starter Packs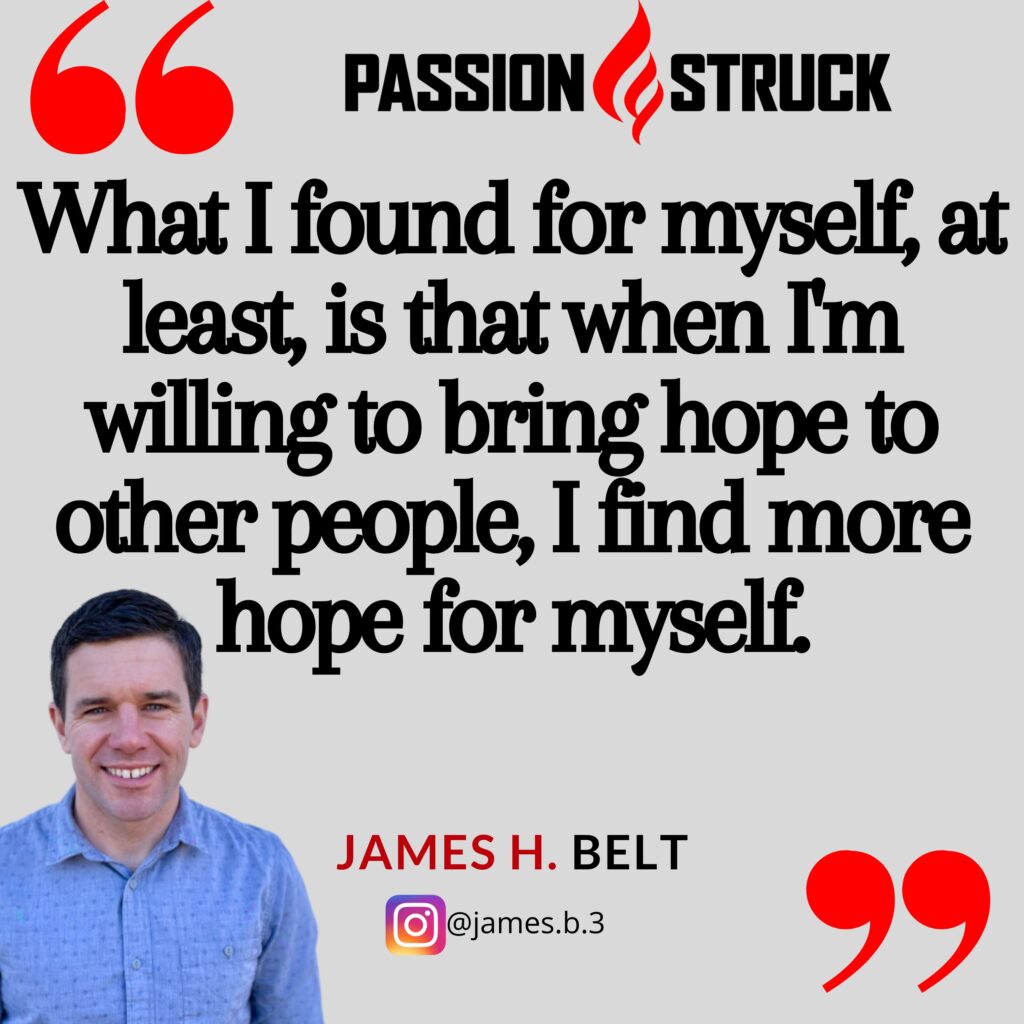 New to the show? These Starter Packs are collections of our most popular episodes grouped by topic, and we now have them also on Spotify. You can also browse starter packs for existing listeners to find your old favorites. Every week, John interviews everyday heroes from all walks of life. Learn how to subscribe to the show and never miss a new episode and topic.
Like this? Please subscribe, and join me on my new YouTube platform for peak performance, life coaching, and personal growth: https://www.youtube.com/c/JohnRMiles/.
More From My Interview With James H. Belt III On How Creating All-in Hope can Change Lives and End Poverty
During our interview, I asked James why he included this quote from Blaise Pascal in his book Hope Realized, "if we're feeling this hopelessness, there's a hole or vacuum that we feel that needs to be filled by an infinite or immutable object, you could call that faith, you could call it purpose. You could call it a passion."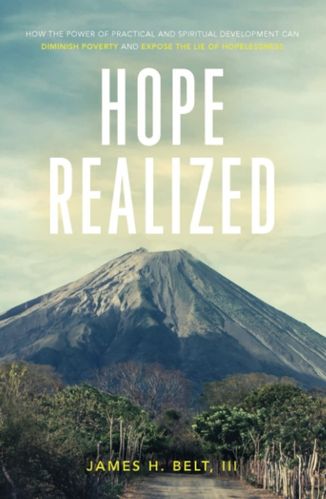 James Belt explains, Yeah, because I think that is really ultimately where we gain that reframed identity because something is missing. Outside of that, in my case, it's been faith. But outside of that. That things beyond us are bigger than us. Without that perspective, it becomes really hard to move beyond hopelessness. And so you think about even thinking about the recovery world, the 12-step process, and one of the first steps you take comes to deciding that you're not in control and that there's a higher power.
And then they start there because they know without that, it's really hard to move beyond the addiction issues that people face. And so it's the same thing, I believe, with hopelessness. That's just another form of it in many cases. And so without this higher power, this perspective, that there's something beyond my present life, there's someone that cares about me beyond my present hopelessness, that it's really hard to move forward beyond it.
And again, for me, that's been realizing that I was created on purpose. And for a purpose. If I believe that's true, that will really impact how I live. I'm going to have moments maybe where I think, gosh, I can't do anything with my life. But then, if I go back to that truth that no, that's not true. And I've replaced that hole again with this against my case, God, believing I'm created on purpose. And for a purpose. It really changes the way I act and the decisions I make in my life. S
Thanks, James H. Belt
If you enjoyed this interview with James H. Belt, let him know by clicking on the link below and sending him a quick shout on Instagram:
Click here to give James H. Belt a shout-out on Instagram!
Click here to let John R. Miles know about your number one takeaway from this episode!
And if you want us to answer your questions or you have a topic you would like John to discuss on one of our upcoming weekly Momentum Friday episodes, drop us a line at [email protected].
Resources From The Show With James H. Belt III
Please note that some of the links on this page (books, movies, music, etc.) lead to affiliate programs for which The Passion Struck podcast receives compensation. It's just one of the ways we keep the lights on around here. Thank you so much for being so supportive!
Website: https://jameshbelt.com/
Instagram: james.b.3
YouTube: https://www.youtube.com/@jamesbelt2321
My solo episode on what it means to be a person of courage: https://passionstruck.com/what-does-it-mean-to-be-a-person-of-courage/
My interview with Seth Godin on why we need systems to change to save the planet and address climate change: https://passionstruck.com/seth-godin-we-need-systems-change-save-planet/.
My interview with Dr. Scott Barry Kaufman and Dr. Jordan Feingold on Choosing Growth and transcending self-doubt, fear, and anxiety: https://passionstruck.com/jordyn-feingold-scott-barry-kaufman-chose-growth/
My interview with NYU Stern School of Business Professor Scott Galloway on Why America is Adrift: https://passionstruck.com/scott-galloway-america-is-adrift/
My solo episode on why micro choices matter: https://passionstruck.com/why-your-micro-choices-determine-your-life/
About Today's Guests, James H. Belt III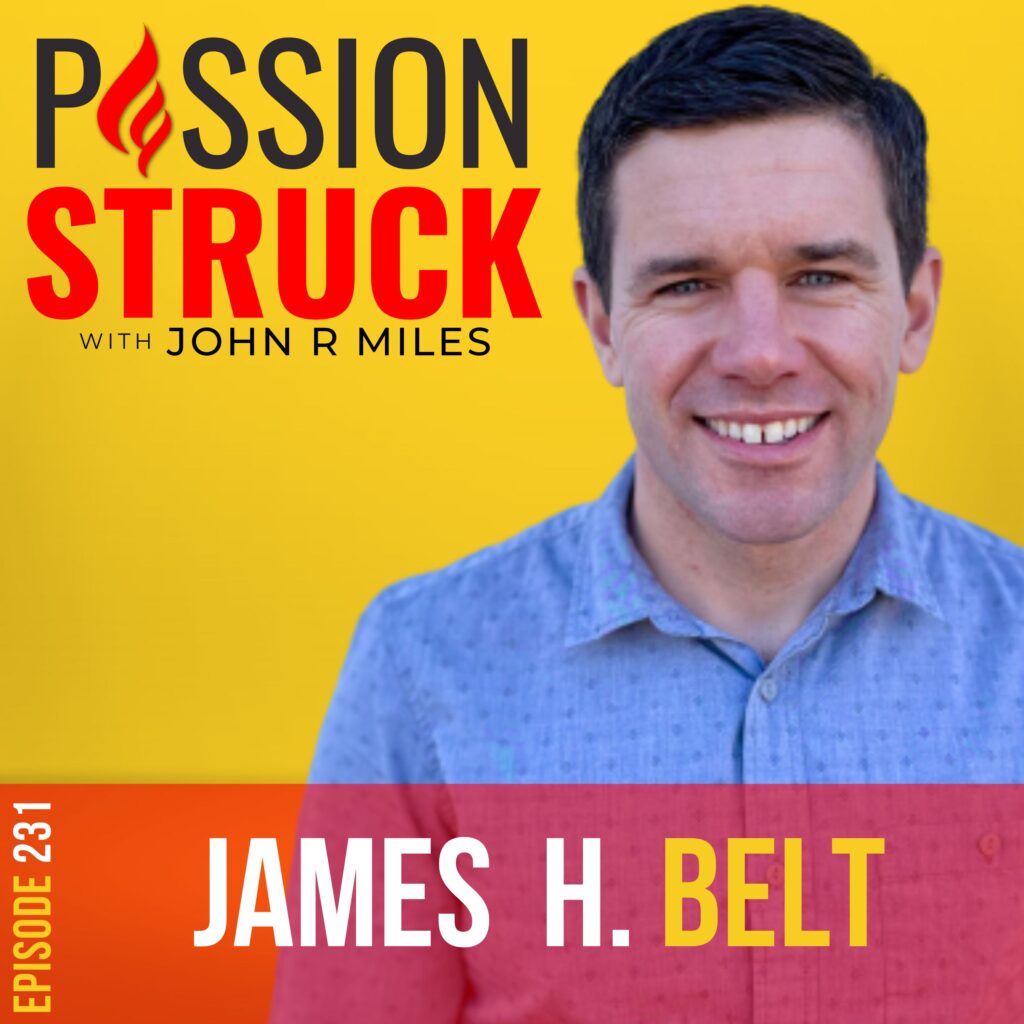 James H. Belt III is the second-generation owner and president of Belt Enterprises, Inc. a church leader and a missionary, he traveled to Nicaragua
in 2007, where he witnessed the realities of poverty firsthand. His experience and his commitment to helping others thrive inspires his hopefilled, world-changing approach to fighting poverty—one of the world's biggest problems.
While living in Nicaragua for three years, James focused on community and small-business development as the field director for NicaWorks!, an organization that creates community-led change to build a hopeful present and future for the vulnerable in Nicaragua. He helped develop
NicaBike Shop, a pre-owned bike retailer in Managua, as well as Fruitvera, a commercial agriculture operation in Veracruz. He continues to work withNicaWorks! and currently serves on their management team.
Follow John R. Miles On The Socials
* Twitter: https://twitter.com/Milesjohnr
* Facebook: https://www.facebook.com/johnrmiles.c0m
* Medium: https://medium.com/@JohnRMiles​
* Instagram: https://www.instagram.com/john_r_miles
* LinkedIn: https://www.linkedin.com/in/milesjohn/
* Blog: https://johnrmiles.com/blog/
* Instagram: https://www.instagram.com/passion_struck_podcast/
* Gear: https://www.zazzle.com/store/passion_struck/
John R. Miles is a serial entrepreneur and the CEO and founder of Passion Struck. This full-service media company helps people live intentionally by creating best-in-class educational and entertainment content. John is also a prolific public speaker, venture capitalist, and author named to the ComputerWorld Top 100 IT Leaders.
John is the host of the PassionStruckPodcast. The show focused on exploring the mindset and philosophy of the world's most inspiring people to learn their lessons to living intentionally. Passion Struck aspires to speak to the humanity of people in a way that makes them want to live better, be better and impact.