Have you ever heard these myths about long-term success? That you have to choose between a job you love and a high-paying career, that playing the long game means giving up short-term rewards, and that there is only one correct path to success. Fortunately, Dorie Clark has the truth to share with career-driven individuals who seek long-term success: How to Create Success Playing the Long Game.
We often psych ourselves out when it comes to pursuing our passions, but the truth is, if we persevere, the competition becomes easier as we progress. But it takes courage to face who we are and what we want and set our minds to it. What will you do?
Like this show? Please leave us a review here – even one sentence helps! Post a screenshot of you listening on Instagram & tag us to thank you personally!
Hear the secrets and philosophy of the World's GREATEST high achievers every Tuesday and Thursday, and tune in each week for an inspirational Momentum Friday solo message.
Listen to the episode on Apple Podcasts, Spotify, Podcast Addict, Pocket Casts, Stitcher, Castbox, Google Podcasts, Listen Notes, Amazon Music, or on your favorite podcast platform. You can watch the interview on YouTube below.
Enjoy!
Dorie Clark Joins Me To Discuss How to Create Success Playing the Long Game
Dorie Clark, an accomplished author and thought leader, was once, like many others, unsure about her career path. When her plans to be an academic failed, and she got laid off from her job as a journalist, Dorie was faced with the harsh reality that life could change in an instant. Through a series of reinventions, she eventually found her way to entrepreneurship and has since become a successful business owner. In her most recent book, "The Long Game," Dorie shares the valuable lessons she's learned from her own experiences and those of others. She emphasizes that the key to creating long-lasting success lies in perseverance and consistency.
Drawing from her own experiences and those of countless others, Dorie demonstrates that it's not about the number of competitors at the starting line but the few who make it to the finish. By being persistent and consistently evaluating one's desires and motivations, anyone can find success playing the long game.
By listening to Dorie and John, you will be able to:
Uncover secrets to achieving lasting success in your career and personal life by focusing on the long game.
Develop a robust, resilient mentality by employing strategic thinking and taking small, calculated steps.
Unleash your full potential through persistent learning and fostering a growth mindset based on curiosity.
Establish a distinguished personal brand and solidify your digital footprint for maximum impact.
Maximize your reach by effectively harnessing social media and online platforms for increased prominence.
And much, much more!
Have any questions, comments, or stories you'd like to share? Drop us a line at

[email protected]

!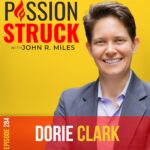 Please Scroll Down For Featured Resources
Thank You, Indeed, For Sponsoring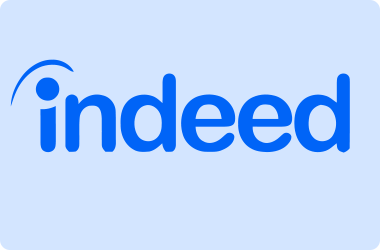 With Indeed, you can search for millions of jobs online to find the next step in your career. With tools for job search, resumes, company reviews, and more..
Head to https://www.indeed.com/passionstruck, where you can receive a $75 credit to attract, interview, and hire in one place.
Thank You, Green Chef, For Sponsoring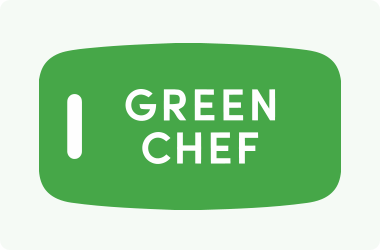 The #1 Meal Kit for Eating Well … Now offering more options than ever before! Choose from Keto+Paleo, Mediterranean, Fast & Fit, Vegan, Vegetarian, and Gluten-free. Use code passionstruck60 to get $60 off, plus free shipping!"
Thank You, Fabric, For Sponsoring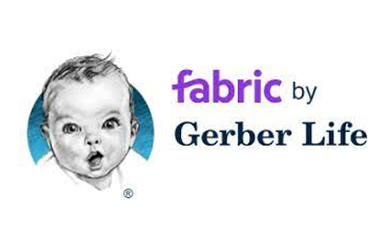 Fabric by Gerber Life is a new addition to the Gerber Life family, offering parents more ways to help protect their family's financial futures. Protect your family today with Fabric by Gerber Life.
Go to Apply today in just 10 minutes at https://meetfabric.com/passion.
*Our Patreon Page: https://www.patreon.com/passionstruck.
Starter Packs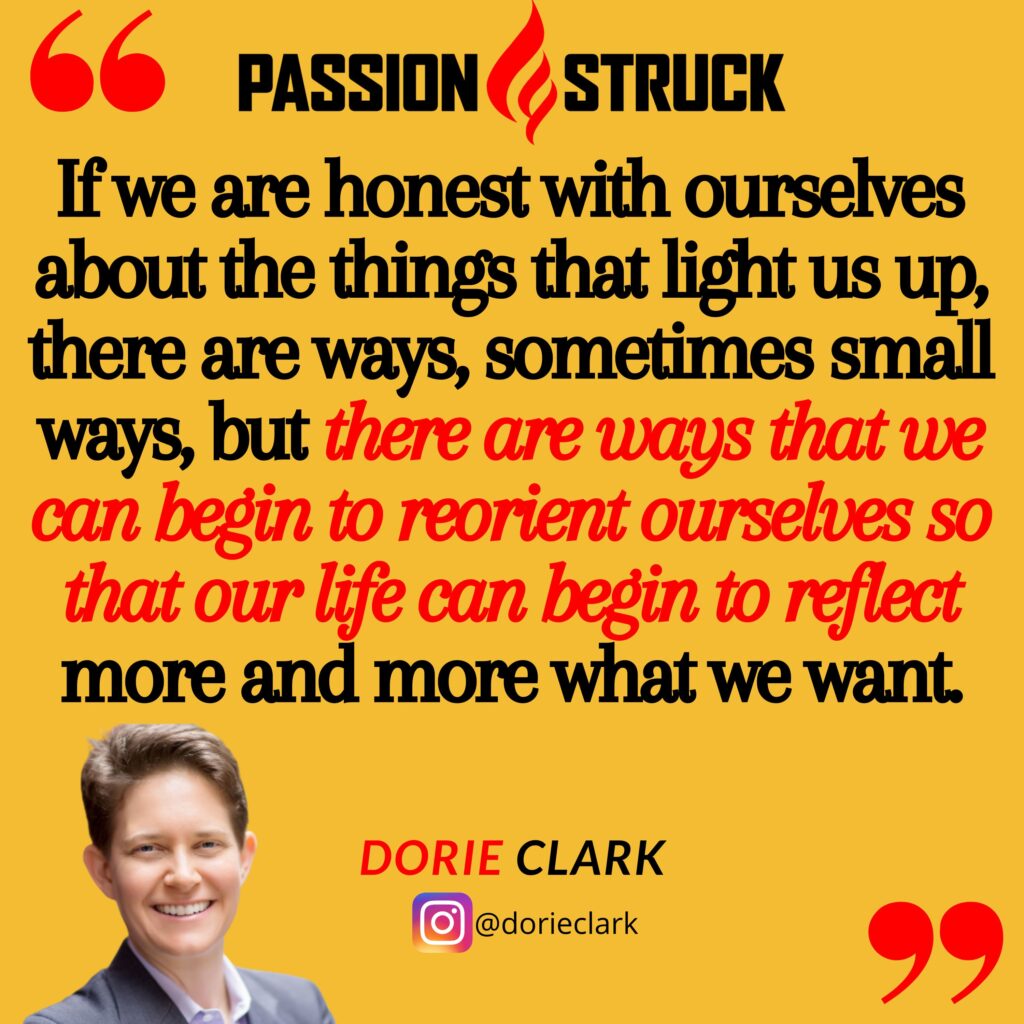 New to the show? These Starter Packs are collections of our most popular episodes grouped by topic, and we now have them also on Spotify. You can also browse starter packs for existing listeners to find your old favorites. Every week, John interviews everyday heroes from all walks of life. Learn how to subscribe to the show and never miss a new episode and topic.
Like this? Please subscribe, and join me on my new YouTube platform for peak performance, life coaching, and personal growth: https://www.youtube.com/c/JohnRMiles.
More From My Conversation With Dorie Clark
The Long Game
The long game refers to the concept of focusing on long-term goals and success rather than being constantly driven by short-term wins. By adopting a long-term perspective, individuals can make more strategic decisions, develop resilience, and cultivate a growth mindset that will serve them well in both their personal and professional lives. The long game requires patience, perseverance, and a dedication to constant learning and improvement as a critical component of long-term success.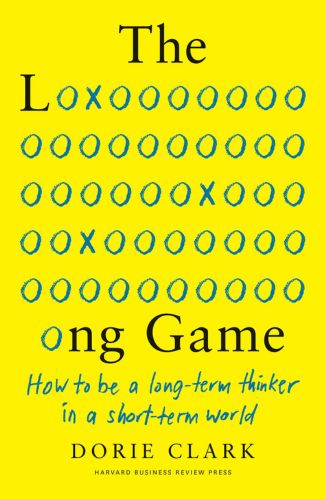 In the Passion Struck podcast, Dorie Clark shares how playing the long game has helped her transition from a journalist to an award-winning author and speaker, revealing her method for building resilience, strategic thinking, and cultivating a personal brand. By learning from her experiences, listeners can gain valuable insights into achieving long-term success and happiness.
The Exponential Power of Perseverance and Patience
Perseverance and patience play a crucial role in achieving long-term success. Success may not come instantly, and it is essential to remain focused on one's goals and not become disheartened by setbacks. By demonstrating perseverance and patience, individuals can surpass the competition and achieve exponential growth in their careers.
During the interview, Dorie Clark highlights the importance of making peace with patience and persevering in one's chosen field. She emphasizes that the rate of the payoff is not linear but exponential, and by putting more dedication and effort into one's craft, one can experience a compounding effect that results in escalating success.
Say Thanks To Dorie Clark
If you enjoyed this interview with Dorie Clark, let her know by clicking on the link below and sending her a quick shout on Twitter:
Click here to show Dorie Clark your thoughts about today's episode on Twitter!
Click here to let John R. Miles know about your number one takeaway from this episode!
And if you want us to answer your questions or you have a topic you would like John to discuss on one of our upcoming weekly Momentum Friday episodes, drop us a line at [email protected].
Resources From The Show With Dorie Clark
Please note that some of the links on this page (books, movies, music, etc.) lead to affiliate programs for which The Passion Struck podcast receives compensation. It's just one of the ways we keep the lights on around here. Thank you so much for being so supportive!
Website: https://dorieclark.com/
Instagram: https://www.instagram.com/dorieclark/
Twitter: https://twitter.com/dorieclark
Reflect on your career path and pivot when necessary to adapt to changing circumstances.
Cultivate multiple sources of revenue and develop passive income streams for financial resilience.
Consider the emotional aspects of your identity beyond your career, and plan for personal growth and fulfillment.
Diversify your life with hobbies, philanthropy, and other interests to create a more balanced sense of self.
Pursue consistent effort and focus on long-term thinking, aiming for incremental to exponential growth in your endeavors.
Build connections with others who are dedicated to playing the long game, as these relationships can lead to unexpected opportunities.
Establish boundaries to protect your time and energy for the focused work necessary for long-term success.
Read Dorie Clark's book The Long Game: How to Be a Long-Term Thinker in a Short-Term World for more insights and strategies.
Read Dorie's books Stand Out Marketing, Reinventing You, and Entrepreneurial You.
Consider joining the Recognized Expert Online Course and Community to connect with others working to gain visibility and grow their platforms.
Reflect on your own answer to the question What do you do? And consider ways to redefine your identity beyond your job title.
Listen to Passion Struck's interviews with New York Times bestselling author Gretchen Rubin and Dr. Julianne Holt Lunstead.
Check out Passion Struck's Episode Starter Packs on Spotify or Passion Struck starter packs to get started with the podcast.
My solo episode on how you unleash your creativity: https://passionstruck.com/unleash-your-creativity/
Want to catch my best interviews from 2022? Check out episode 233 on intentional greatness and episode 234 on intentional behavior change.
Watch my interview with Dr. Mark Hyman on how to defy aging: https://passionstruck.com/dr-mark-hyman-secrets-to-living-young-forever/
Catch my interview with Dr. Amy Shah on how you can control your food cravings: https://passionstruck.com/dr-amy-shah-you-can-control-your-food-cravings/
My solo episode on why micro choices matter: https://passionstruck.com/why-your-micro-choices-determine-your-life/
About Today's Guest, Dori Clark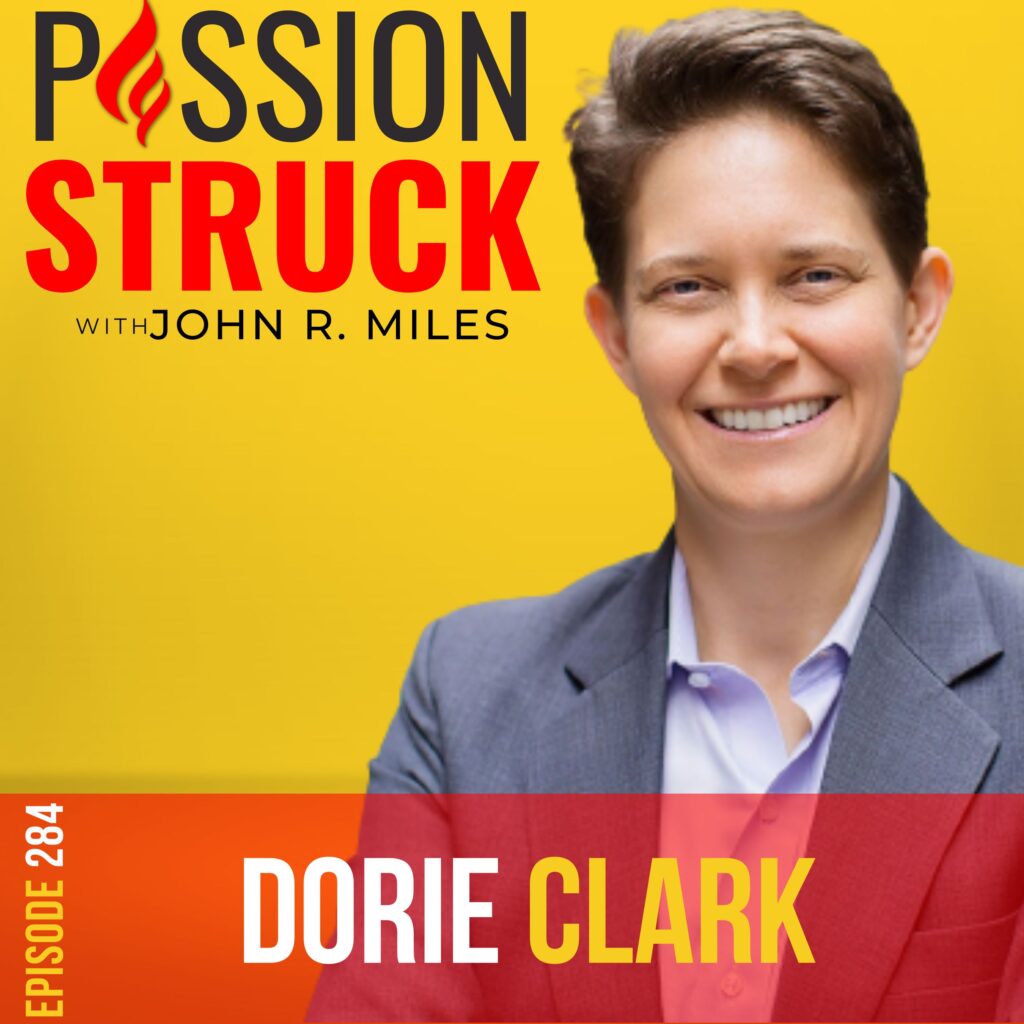 Dorie Clark, a top 50 business thinker as per Thinkers 50, is a world-renowned communications coach, consultant, and keynote speaker who has helped countless individuals unlock their potential and achieve long-term success. With years of experience teaching executive education at prestigious institutions such as Duke University's Fuqua School of Business and Columbia Business School, Dorie brings a wealth of knowledge to the table. As a Wall Street Journal bestselling author, her books, including The Long Game, Entrepreneurial You, Reinventing You, and Stand Out, have garnered recognition and praise from industry leaders.
.
Follow John R. Miles On The Socials
* Twitter: https://twitter.com/Milesjohnr
* Facebook: https://www.facebook.com/johnrmiles.c0m
* Medium: https://medium.com/@JohnRMiles​
* Instagram: https://www.instagram.com/john_r_miles
* LinkedIn: https://www.linkedin.com/in/milesjohn/
* Blog: https://johnrmiles.com/blog/
* Instagram: https://www.instagram.com/passion_struck_podcast/
* Gear: https://www.zazzle.com/store/passion_struck/
John R. Miles is a serial entrepreneur and the CEO and founder of Passion Struck. This full-service media company helps people live intentionally by creating best-in-class educational and entertainment content. John is also a prolific public speaker, venture capitalist, and author named to the ComputerWorld Top 100 IT Leaders.
John is the host of the top-ranked Passion Struck Podcast. The show focused on exploring the mindset and philosophy of the world's most inspiring people to learn their lessons to living intentionally. Passion Struck aspires to speak to the humanity of people in a way that makes them want to better, live better, and impact the world.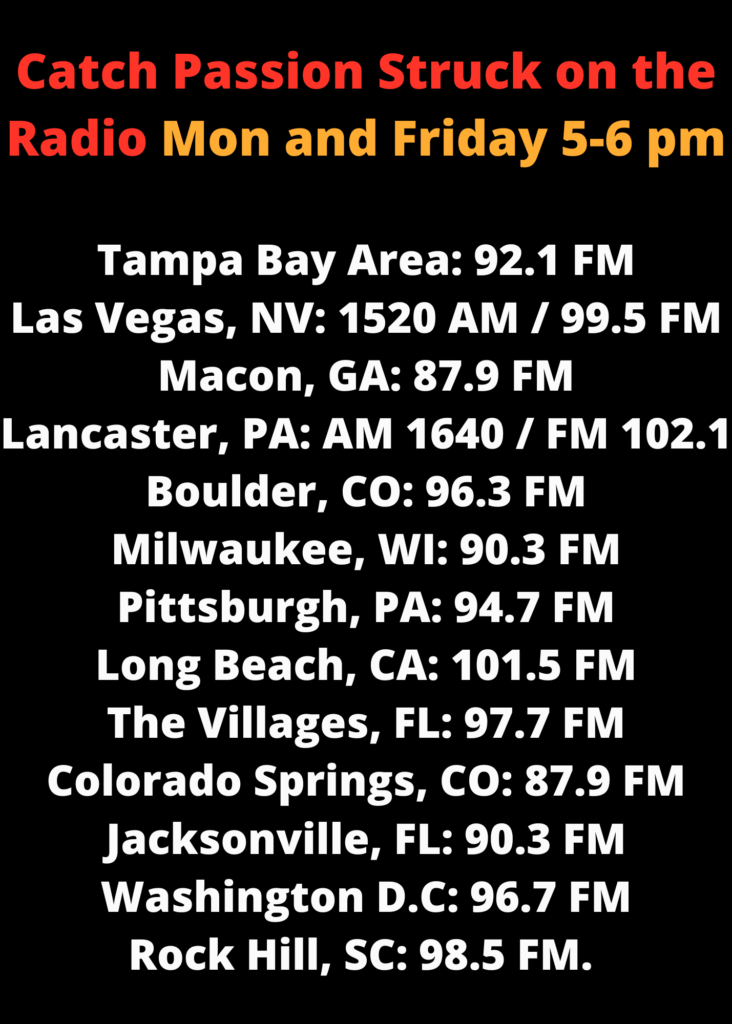 P.S.
Passion Struck is now on the AMFM247 broadcasting network every Monday and Friday from 5-6 PM.
Step 1: Go to TuneIn, Apple Music (or any other app, mobile or computer)
Step 2: Search for "AMFM247" Network
Passion Struck's mission is to unlock the power of intentionality for the benefit of us all. To create a world where we live better, be better, and impact the world through our unique and powerful contributions and, more importantly, our actualized selves.