From modest beginnings, David Rubenstein has pursued a unique form of philanthropy – patriotic philanthropy – to preserve America's iconic symbols and their stories, revealing a twist in history that has the power to foster a greater appreciation for our nation's past. What can we learn from David's journey, and what does the future of patriotic philanthropy hold?
On this episode of Passion Struck, I am joined by David Rubenstein, a billionaire businessman widely known as a "patriotic philanthropist," who is venturing into a new role as a television host. Specifically, he will be the presenter of "Iconic America: Our Symbols and Stories with David Rubenstein," an upcoming PBS series consisting of eight episodes. The show, which is set to debut on April 26 at 10 p.m. and air every Wednesday, aims to delve into the significance of American landmarks and symbols such as the Hollywood sign, the Statue of Liberty, Fenway Park in Boston, and the Gadsden flag. Rubenstein, who co-founded The Carlyle Group, will serve as the program's host and public face.
Like this show? Please leave us a review here – even one sentence helps! Post a screenshot of you listening on Instagram & tag us to thank you personally!
Hear the secrets and philosophy of the World's GREATEST high achievers every Tuesday and Thursday, and tune in each week for an inspirational Momentum Friday solo message.
Listen to the episode on Apple Podcasts, Spotify, Podcast Addict, Pocket Casts, Stitcher, Castbox, Google Podcasts, Listen Notes, Amazon Music, or on your favorite podcast platform. You can watch the interview on YouTube below.
Enjoy!
David Rubenstein Joins Me to Discuss "Iconic America, Patriotic Philanthropy, and Leadership
David M. Rubenstein, the co-founder of The Carlyle Group, patriotic philanthropist, lifelong student of history, and executive producer and host of "Iconic America," takes viewers on a journey through American history by exploring the significance of national symbols, including artifacts, places, and archetypes. Rubenstein engages in conversations with historical thinkers, community members, and subject matter experts while on location to delve deeply into each symbol's history and how its meaning has evolved over time. The Emmy Award-winning production company, Show of Force, is also an executive producer of the series.
The eight episodes of the series focus on iconic national symbols, such as Fenway Park, the Hollywood Sign, the Gadsden Flag, the American Cowboy, the Statue of Liberty, the American Bald Eagle, Stone Mountain, and the Golden Gate Bridge. Through exploring the creation and evolution of these symbols, the series sheds light on how the perception of these cultural icons has formed and changed over time, with different groups investing them with distinct meanings. The enduring symbols speak to the values of a society and how people see themselves, helping us to contextualize a nation's shared past in the present moment.
Listen and learn as David Rubenstein and I discuss the following topics, and you will be able to:
Explore the benefits of philanthropy in promoting medical breakthroughs and protecting historical heritage.
Learn about America's cherished symbols through the enthralling "Iconic America" series.
Delve into the relevance of symbols and myths in sculpting America's unique identity.
Glean wisdom from renowned historical figures on effective leadership in "How to Lead."
Enhance your life through passion projects, meaningful connections, and philanthropic pursuits.
And much, much more!
Have any questions, comments, or stories you'd like to share? Drop us a line at

[email protected]

!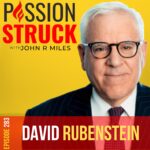 Please Scroll Down For Featured Resources
Thank You, Indeed, For Sponsoring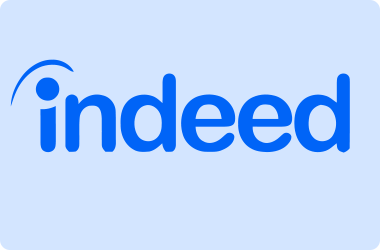 With Indeed, you can search for millions of jobs online to find the next step in your career. With tools for job search, resumes, company reviews, and more..
Head to https://www.indeed.com/passionstruck, where you can receive a $75 credit to attract, interview, and hire in one place.
Thank You, Green Chef, For Sponsoring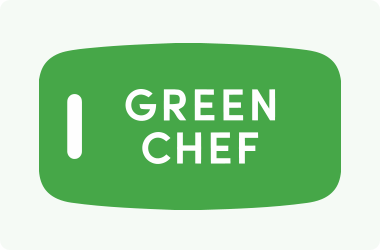 The #1 Meal Kit for Eating Well … Now offering more options than ever before! Choose from Keto+Paleo, Mediterranean, Fast & Fit, Vegan, Vegetarian, and Gluten-free. Use code passionstruck60 to get $60 off, plus free shipping!"
Thank You, Fabric, For Sponsoring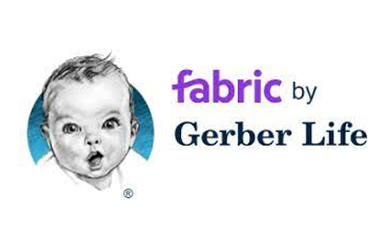 Fabric by Gerber Life is a new addition to the Gerber Life family, offering parents more ways to help protect their family's financial futures. Protect your family today with Fabric by Gerber Life.
Go to Apply today in just 10 minutes at https://meetfabric.com/passion.
*Our Patreon Page: https://www.patreon.com/passionstruck.
Starter Packs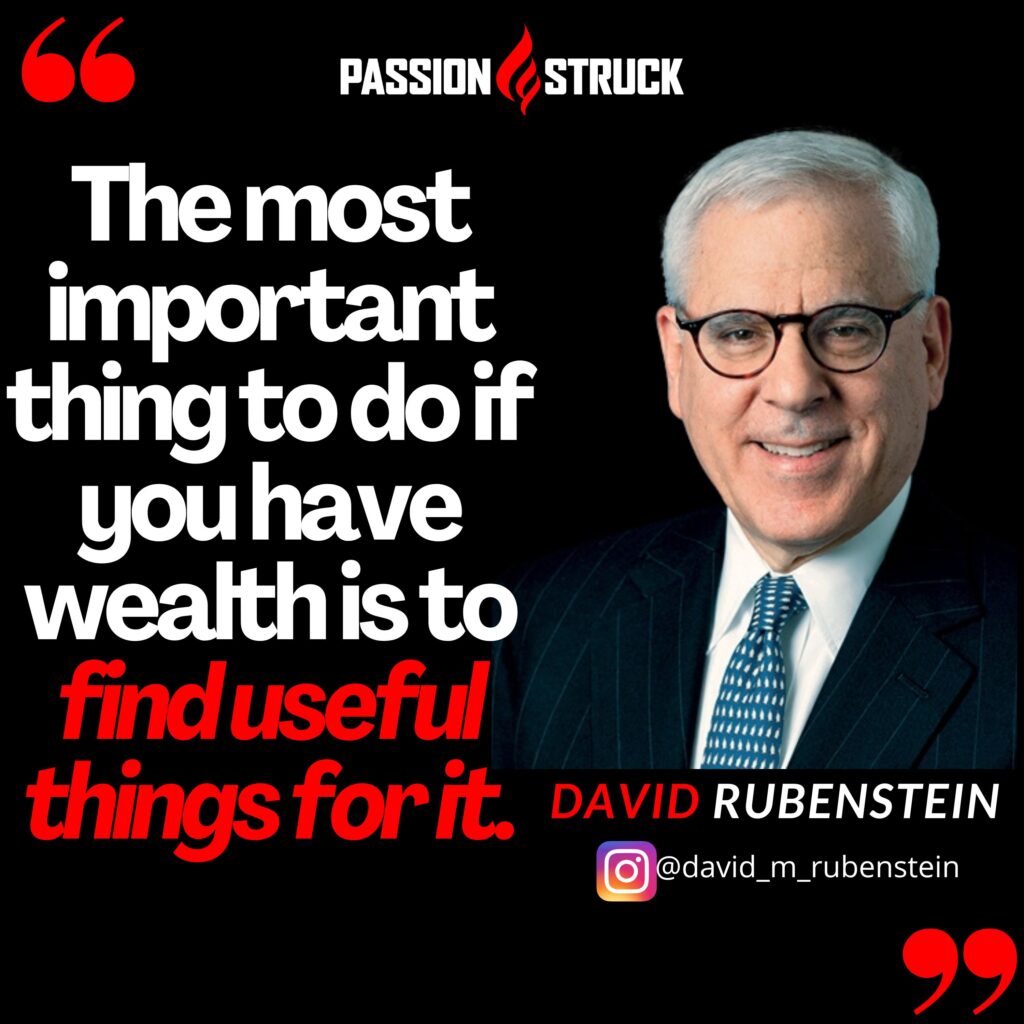 New to the show? These Starter Packs are collections of our most popular episodes grouped by topic, and we now have them also on Spotify. You can also browse starter packs for existing listeners to find your old favorites. Every week, John interviews everyday heroes from all walks of life. Learn how to subscribe to the show and never miss a new episode and topic.
Like this? Please subscribe, and join me on my new YouTube platform for peak performance, life coaching, and personal growth: https://www.youtube.com/c/JohnRMiles.
More From My Conversation With David Rubenstein
Iconic America Our Symbols and Stories
The "Iconic America" series captivates history enthusiasts who appreciate the relevance of national symbols and their stories, providing an engaging glance into the past. Through an exploration of these symbols, the audience gains a deeper understanding of American history, the significance of specific symbols, and their evolution over time. David Rubenstein's perspective on this topic offers valuable insights, revealing how these symbols were conceived, the messages they conveyed, and the personal stories of those involved in their creation.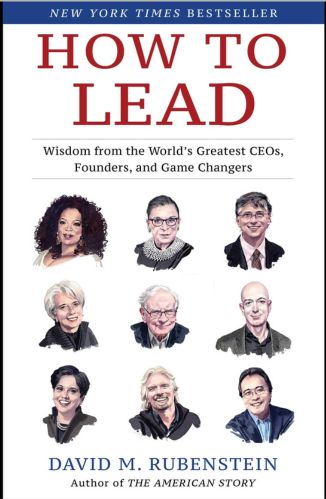 In his conversation with John R. Miles, David Rubenstein shares his fascination with symbols such as the Hollywood Sign and Fenway Park. He further discusses their histories, the forces that shaped their evolution, and the myths that surround them. Rubenstein emphasizes the importance of understanding these symbols' origins and delving deeper into their significance in American culture. His passion for these stories and his research into their origins serves as an inspiration for listeners to appreciate and connect with America's rich history and changing symbolism.
Leaders Behind Iconic Monuments
Behind every monumental creation, there are often passionate leaders with the vision to bring them to life. Understanding the motives, struggles, and triumphs of these visionaries is essential for appreciating the iconic monuments they have created. These leaders fostered cultural awareness, patriotism, and innovation through their works, cementing their place in society's collective memory.
During his chat with John R. Miles, David Rubenstein shares inspiring stories of the leaders behind iconic American monuments, such as the Statue of Liberty and the Golden Gate Bridge. These tales venture into their visions, the obstacles they overcame, and the impact of their creations on the world. Rubenstein's exploration of these visionaries' stories enhances the audience's understanding, admiration, and respect for the iconic monuments that have come to define American history and culture.
Say Thanks To David Rubenstein
If you enjoyed this interview with David Rubenstein, let him know by clicking on the link below and sending him a quick shout on Twitter:
Click here to show David Rubenstein your thoughts about today's episode on Twitter!
Click here to let John R. Miles know about your number one takeaway from this episode!
And if you want us to answer your questions or you have a topic you would like John to discuss on one of our upcoming weekly Momentum Friday episodes, drop us a line at [email protected].
Resources From The Show With David Rubenstein
Please note that some of the links on this page (books, movies, music, etc.) lead to affiliate programs for which The Passion Struck podcast receives compensation. It's just one of the ways we keep the lights on around here. Thank you so much for being so supportive!
Website: https://www.davidrubenstein.com/
Twitter: https://twitter.com/DM_Rubenstein
Watch David Rubenstein's new PBS series, Iconic America Our Symbols and Stories, premiering on Wednesday, April 26 at 10:00 PM.
Read David Rubenstein's books, The American Story, How to Lead, The American Experiment, and How to Invest, available at most book retailers.
Consider supporting the Memorial Sloan Kettering Organization for cancer research and clinical work.
Read the Pulitzer Prize-winning book Cancer: The Emperor of All Maladies by Siddhartha Mukherjee.
Explore the concept of patriotic philanthropy and consider how you can give back to society.
Listen to Passion Struck's interviews with New York Times bestselling author Gretchen Rubin and Dr. Julianne Holt Lunstead.
Check out Passion Struck's Episode Starter Packs on Spotify or Passion Struck starter packs to get started with the podcast.
My solo episode on how you unleash your creativity: https://passionstruck.com/unleash-your-creativity/
Catch my interview with Gaia Bernstein on how to overcome tech addiction: https://passionstruck.com/gaia-bernstein-fix-the-tech-addiction-crisis/
Want to catch my best interviews from 2022? Check out episode 233 on intentional greatness and episode 234 on intentional behavior change.
Watch my interview with Dr. Mark Hyman on how to defy aging: https://passionstruck.com/dr-mark-hyman-secrets-to-living-young-forever/
Catch my interview with Dr. Amy Shah on how you can control your food cravings: https://passionstruck.com/dr-amy-shah-you-can-control-your-food-cravings/
My solo episode on why micro choices matter: https://passionstruck.com/why-your-micro-choices-determine-your-life/
About Today's Guest, David Rubenstein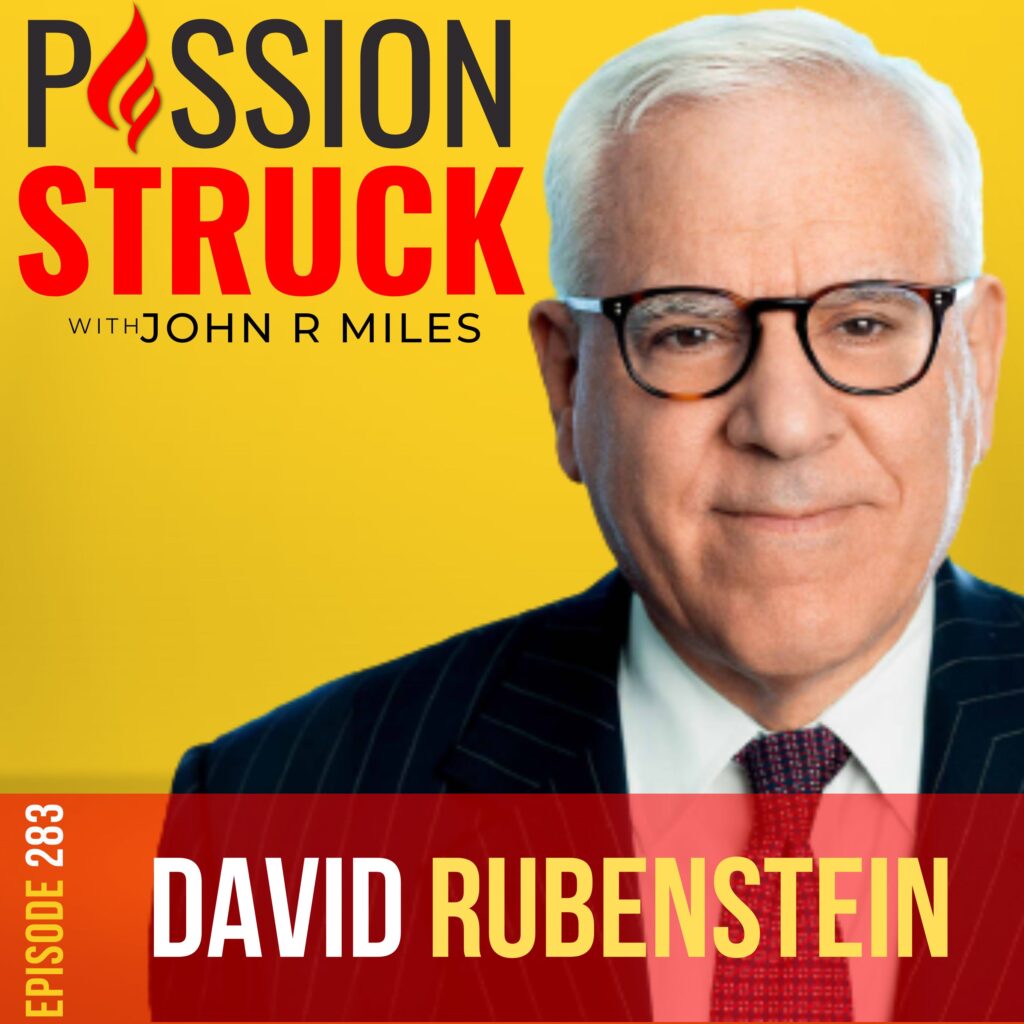 David Rubenstein, a prominent philanthropist, and co-founder of the Carlyle Group, is set to appear on Passion Struck with John R. Miles. A firm believer in giving back to society, David's contributions span across various fields, including educational institutions, cultural organizations, and medical research facilities. Among his many achievements, David is an original signer of the Giving Pledge, a commitment by some of the world's wealthiest individuals to donate the majority of their wealth to address society's most pressing problems. With a keen interest in history, David is now exploring America's national symbols through his new PBS series, Iconic America, which delves into the stories behind these symbols and their significance.
.
Follow John R. Miles On The Socials
* Twitter: https://twitter.com/Milesjohnr
* Facebook: https://www.facebook.com/johnrmiles.c0m
* Medium: https://medium.com/@JohnRMiles​
* Instagram: https://www.instagram.com/john_r_miles
* LinkedIn: https://www.linkedin.com/in/milesjohn/
* Blog: https://johnrmiles.com/blog/
* Instagram: https://www.instagram.com/passion_struck_podcast/
* Gear: https://www.zazzle.com/store/passion_struck/
John R. Miles is a serial entrepreneur and the CEO and founder of Passion Struck. This full-service media company helps people live intentionally by creating best-in-class educational and entertainment content. John is also a prolific public speaker, venture capitalist, and author named to the ComputerWorld Top 100 IT Leaders.
John is the host of the top-ranked Passion Struck Podcast. The show focused on exploring the mindset and philosophy of the world's most inspiring people to learn their lessons to living intentionally. Passion Struck aspires to speak to the humanity of people in a way that makes them want to better, live better, and impact the world.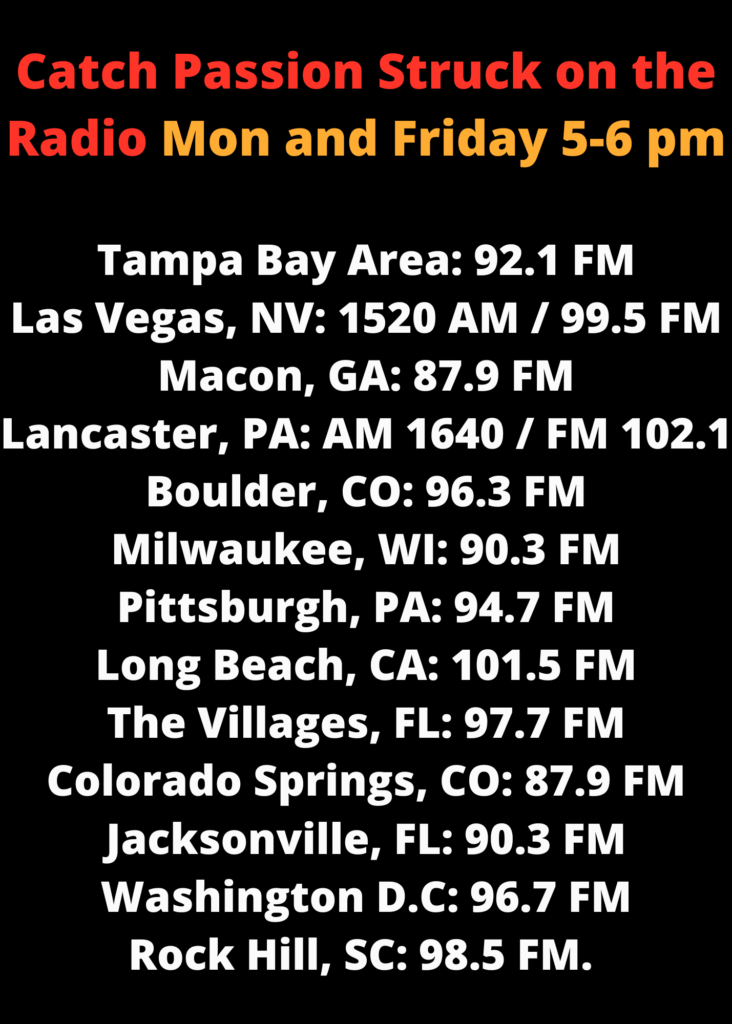 P.S.
Passion Struck is now on the AMFM247 broadcasting network every Monday and Friday from 5-6 PM.
Step 1: Go to TuneIn, Apple Music (or any other app, mobile or computer)
Step 2: Search for "AMFM247" Network
Passion Struck's mission is to unlock the power of intentionality for the benefit of us all. To create a world where we live better, be better, and impact the world through our unique and powerful contributions and, more importantly, our actualized selves.