From the moral beauty of people to the wonders of nature and spirituality, awe has the power to transform our lives. But when tragedy strikes, can awe help us find meaning amid grief? In this emotional journey, UC Berkeley professor Dacher Keltner shares how the search for awe led him to discover a new path to well-being and purpose. Dacher is the author of the new book, "Awe: The New Science of Everyday Wonder and How It Can Transform Your Life.
Like this show? Please leave us a review here – even one sentence helps! Post a screenshot of you listening on Instagram & tag us to thank you personally!
Hear the secrets and philosophy of the World's GREATEST high achievers every Tuesday and Thursday, and tune in each week for an inspirational Momentum Friday solo message.
Listen to the episode on Apple Podcasts, Spotify, Podcast Addict, Pocket Casts, Stitcher, Castbox, Google Podcasts, Listen Notes, Amazon Music, or on your favorite podcast platform. You can watch the interview on YouTube below.
Enjoy!
Dacher Keltner Joins Me To Discuss How to Cultivate Awe and Moral Beauty in Life
The Passion Struck podcast welcomes Dacher Keltner, a professor at UC Berkeley, for a fascinating discussion on cultivating awe and moral beauty. Keltner highlights the physiological and psychological benefits of experiencing awe and how it can transform an individual's perspective. The conversation also delves into the cultural and historical significance of awe in different societies and how it relates to empathy and social influence.
As fate would have it, Dacher Keltner unexpectedly found himself confronting the loss of his beloved brother, Ralph. Navigating a torrent of emotions and the overwhelming grief that followed, Dacher turned to the idea of cultivating everyday awe to help him heal. This journey led him to uncover the power of moral beauty, the kindness, courage, and humility that lie within the hearts of people.
Drawing inspiration from his intriguing childhood spent in Laurel Canyon, he became fascinated by the connection between emotions and the most meaningful moments in one's social life. Dacher's passion for understanding emotions, influenced by his parents' love for art and literature, shaped his remarkable career as a scientist who believes that emotions are the language of our most important relationships.
Listeners are encouraged to visit the Greater Good Science Center for more information on happiness and well-being and to embrace a sense of wonder and curiosity in their daily lives.
By listening to Dacher and John, you will be able to:
Unveil the incredible impact of awe on personal well-being.
Realize the crucial role emotions have in guiding decisions and creating social ties.
Master the skill of fostering everyday awe and moral beauty in your life.
Find out how awe can be an essential tool in fighting loneliness and building social connections.
Examine the compelling interplay between social status and empathy found in the Power Paradox.
And much, much more!
Have any questions, comments, or stories you'd like to share? Drop us a line at 

[email protected]

!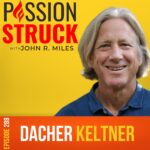 Please Scroll Down For Featured Resources
Thank You, Indeed, For Sponsoring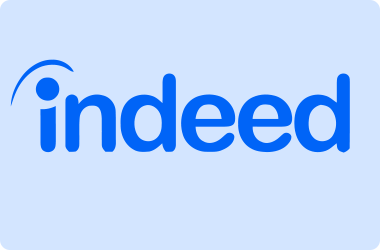 With Indeed, you can search for millions of jobs online to find the next step in your career. With tools for job search, resumes, company reviews, and more..
Head to https://www.indeed.com/passionstruck, where you can receive a $75 credit to attract, interview, and hire in one place.
Thank You, Green Chef, For Sponsoring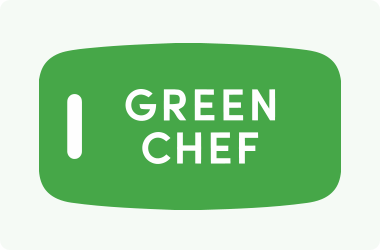 The #1 Meal Kit for Eating Well … Now offering more options than ever before! Choose from Keto+Paleo, Mediterranean, Fast & Fit, Vegan, Vegetarian, and Gluten-free. Use code passionstruck60 to get $60 off, plus free shipping!"
Thank You, Fabric, For Sponsoring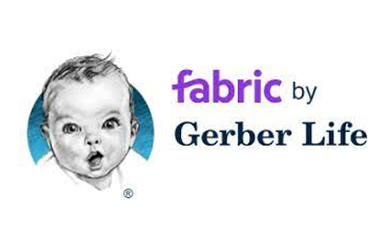 Fabric by Gerber Life is a new addition to the Gerber Life family, offering parents more ways to help protect their family's financial futures. Protect your family today with Fabric by Gerber Life.
Go to Apply today in just 10 minutes at https://meetfabric.com/passion.
*Our Patreon Page: https://www.patreon.com/passionstruck.
Starter Packs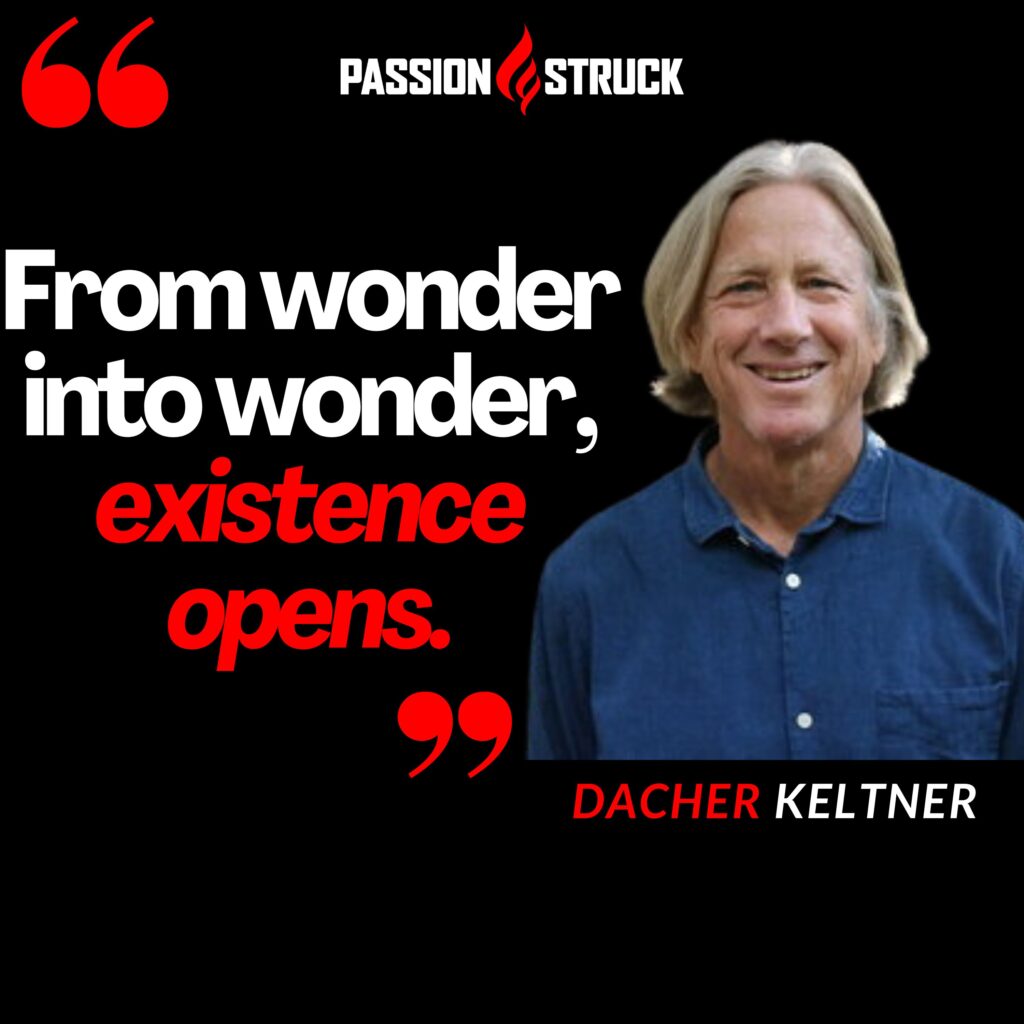 New to the show? These Starter Packs are collections of our most popular episodes grouped by topic, and we now have them also on Spotify. You can also browse starter packs for existing listeners to find your old favorites. Every week, John interviews everyday heroes from all walks of life. Learn how to subscribe to the show and never miss a new episode and topic.
Like this? Please subscribe, and join me on my new YouTube platform for peak performance, life coaching, and personal growth: https://www.youtube.com/c/JohnRMiles.
More From My Conversation With Dacher Keltner
Finding Awe in Everyday Life
Cultivating awe in everyday life can improve mental health and well-being by encouraging a sense of humility, interconnectedness, and transcendence. This sense of awe can be found in daily activities such as walking in nature, listening to music, engaging in spiritual practices, or helping others. By consciously seeking out moments of awe each day, individuals can foster a greater sense of purpose and belonging in their lives.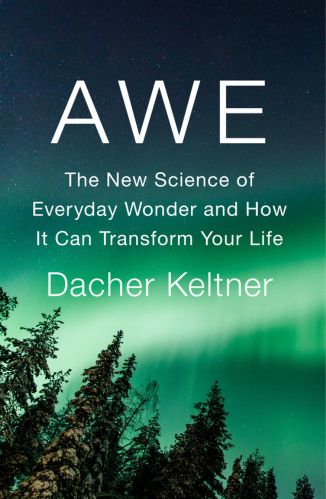 Dacher Keltner recommends finding five or ten minutes of awe daily to enhance one's quality of life. He shared a personal story of his brother Ralph's death, which led him to seek out awe and transformation through his research on near-death experiences. Inspired by his brother's calm demeanor during his transition, Keltner wrote the book Find Awe: A Journey into the World's Most Transformative Emotion, highlighting the powerful impact of awe on our lives.
The Concept of Moral Beauty
Moral beauty refers to the awe-inspiring acts of kindness, sharing, courage, wisdom, humility, and perseverance demonstrated by others. People are often most awed and inspired by the moral beauty of those around them, which can lead to personal growth and positive change. By being open to recognizing and valuing these acts, we can develop a more compassionate and empathetic attitude toward our fellow human beings.
Dacher Keltner cites Emmanuel Kant's philosophy, stating that we can become better people by being open to the goodness of others. In his research, Keltner found that people from 26 countries and 20 language groups were most awed by moral beauty. He emphasizes that moral beauty is crucial in changing our perception of others and connecting more deeply with them, ultimately fostering a more harmonious world.
Say Thanks To Dacher Keltner
If you enjoyed this interview with Dacher Keltner, let him know by clicking on the link below and sending him a quick shout on LinkedIn:
Click here to show Dacher Keltner your thoughts about today's episode on LinkedIn!
Click here to let John R. Miles know about your number one takeaway from this episode!
And if you want us to answer your questions or you have a topic you would like John to discuss on one of our upcoming weekly Momentum Friday episodes, drop us a line at [email protected].
Resources From The Show With Dacher Keltner
Please note that some of the links on this page (books, movies, music, etc.) lead to affiliate programs for which The Passion Struck podcast receives compensation. It's just one of the ways we keep the lights on around here. Thank you so much for being so supportive!
Reflect on your life and identify moments of awe that you have experienced.
Check out Dacher Keltner's latest book, Awe: The New Science of Everyday Wonder, to learn how cultivating awe in everyday life can transform your life.
Visit the Greater Good Science Center website to learn more about Dacher Keltner's emotions, compassion, and awe research.
Consider giving Passion Struck a five-star rating and review on Apple Podcasts to help promote the show's popularity.
Visit the Passion Struck website to find episode starter packs, which are collections of fan-favorite episodes organized by topic.
Develop a plan to improve your boundaries and communication skills, using Terri Cole's book Boundary Boss: The Essential Guide to Talk True, Be Seen, and Finally Live Free as a resource.
Share your journey with others, whether it's through conversations with friends or family members or joining a supportive online community, to help hold yourself accountable and learn from the experiences of others.
Listen to Passion Struck's interviews with New York Times bestselling author Gretchen Rubin and Dr. Julianne Holt Lunstead.
Check out Passion Struck's Episode Starter Packs on Spotify or Passion Struck starter packs to get started with the podcast.
My solo episode on how you unleash your creativity: https://passionstruck.com/unleash-your-creativity/
Want to catch my best interviews from 2022? Check out episode 233 on intentional greatness and episode 234 on intentional behavior change.
Watch my interview with Dr. Mark Hyman on how to defy aging: https://passionstruck.com/dr-mark-hyman-secrets-to-living-young-forever/
Catch my interview with Dr. Amy Shah on how you can control your food cravings: https://passionstruck.com/dr-amy-shah-you-can-control-your-food-cravings/
My solo episode on why micro choices matter: https://passionstruck.com/why-your-micro-choices-determine-your-life/
About Today's Guest, Dacher Keltner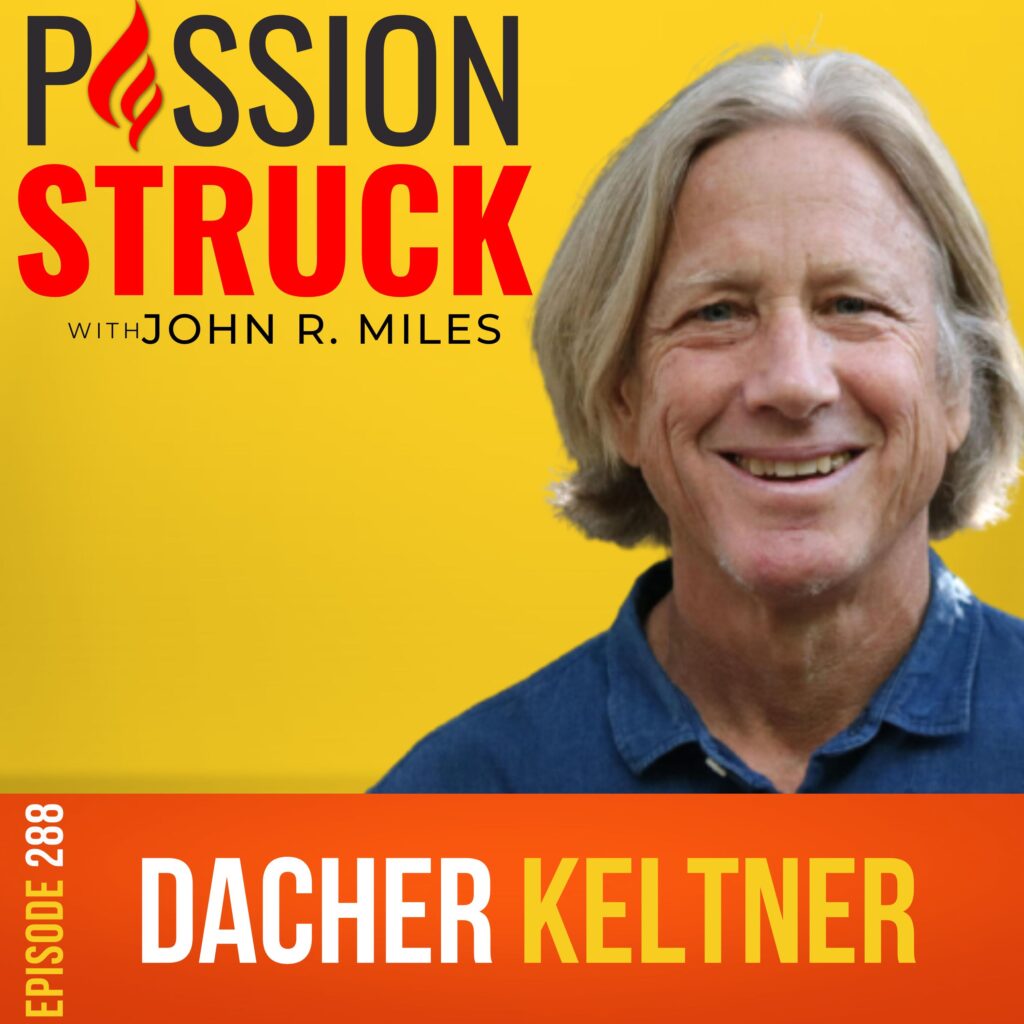 Dacher Keltner, a renowned professor of psychology at the University of California, Berkeley, is one of the world's leading experts on the biology of human emotions. As the Faculty Director of UC Berkeley's Greater Good Science Center, Dacher's research focuses on compassion, awe, and how emotions guide our moral identities and search for meaning. His work spans issues of power, status, inequality, and social class, making him uniquely qualified to discuss how cultivating everyday awe and moral beauty can transform our lives. Dacher is also the author of best-selling books, "Born to be Good" and "The Power Paradox."
.
Follow John R. Miles On The Socials
* Twitter: https://twitter.com/Milesjohnr
* Facebook: https://www.facebook.com/johnrmiles.c0m
* Medium: https://medium.com/@JohnRMiles​
* Instagram: https://www.instagram.com/john_r_miles
* LinkedIn: https://www.linkedin.com/in/milesjohn/
* Blog: https://johnrmiles.com/blog/
* Instagram: https://www.instagram.com/passion_struck_podcast/
* Gear: https://www.zazzle.com/store/passion_struck/
John R. Miles is globally recognized as an expert in intentional behavior change, leadership, personal mastery, and veteran advocacy. He founded and serves as CEO of PASSION STRUCK®. This media company boasts a significant social media following and tens of millions of annual views on its podcasts and YouTube channels. His podcast, Passion Struck with John R. Miles, sets records and has held the top spot among alternative health podcasts. Furthermore, John is the author of the upcoming book "Passion Struck," which is set to be published in early 2024.
Passion Struck aspires to speak to the humanity of people in a way that makes them want to better, live better, and impact the world.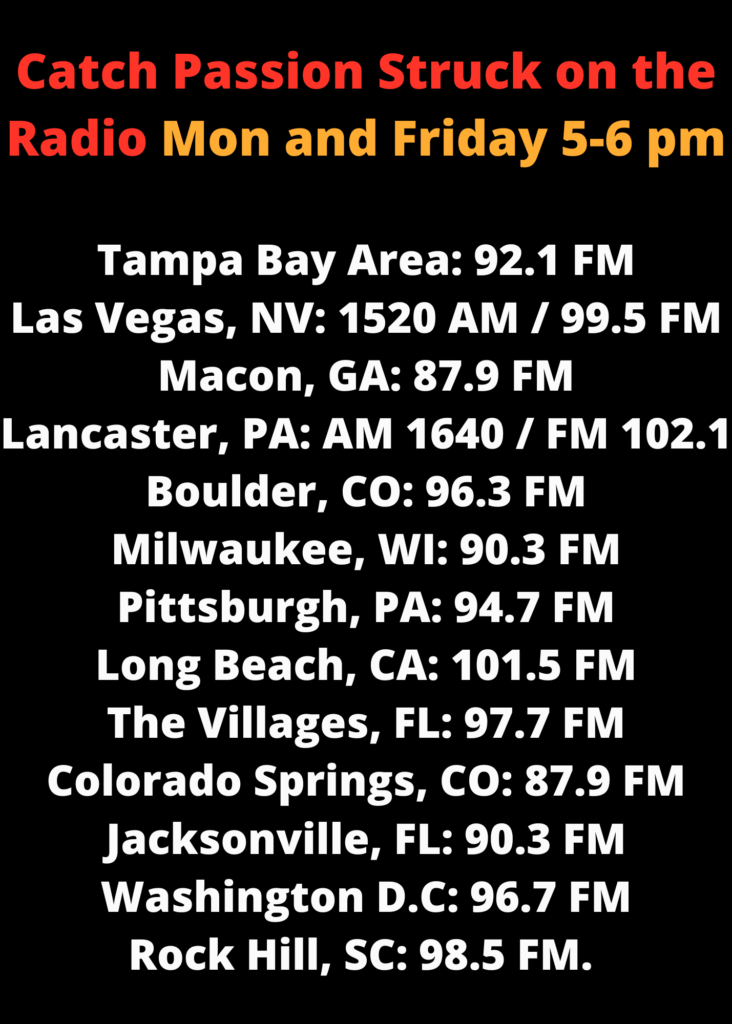 P.S.
Passion Struck is now on the AMFM247 broadcasting network every Monday and Friday from 5-6 PM.
Step 1: Go to TuneIn, Apple Music (or any other app, mobile or computer)
Step 2: Search for "AMFM247" Network
Passion Struck's mission is to unlock the power of intentionality for the benefit of us all. To create a world where we live better, be better, and impact the world through our unique and powerful contributions and, more importantly, our actualized selves.