In today's episode of the Passion Struck podcast, I sit down with Dr. Ayelet Fishbach to discuss her new book Get It Done as well as how to find the fun path to achieving a goal. | Brought to you by Indeed. Receive a $75 credit at: https://www.indeed.com/passionstruck.
Dr. Ayelet Fishbach is a behavioral science and marketing professor at the University of Chicago Booth School of Business. She was president of the Society for the Study of Motivation and continues to publish her insights into motivation research. Her work has appeared in journals such as Psychological Review and the Journal of Personality and has been publicized through media outlets including CNN, the Chicago Tribune, NPR, and the New York Times.
Hear the secrets and philosophy of the World's GREATEST high achievers every Monday and Wednesday, and tune in each week for an inspirational Momentum Friday solo message.
Like this show? Please leave us a review here – even one sentence helps! Post a screenshot of you listening on Instagram & tag us to thank you personally!
Listen to the episode on Apple Podcasts, Spotify, Podcast Addict, Pocket Casts, Stitcher, Castbox, Google Podcasts, Listen Notes, Amazon Music, or on your favorite podcast platform. You can watch the interview on YouTube below.
What I Discuss With Ayelet Fishbach About The Science of Motivation And Her Book Get It Done
Many books have been written about influencing and motivating others but very little is documented on the science of motivating yourself. Dr. Ayelet Fishbach shares how you can set and achieve goals for yourself whether they are at home, at work, or in relationships and why it is harder than it may seem. We discuss how to know where to start, what to do to tackle obstacles, how to intentionally decide which tasks to focus on and how to get help from others to accomplish the goals.
What Ayelet learned from being raised in an Israeli kibbutz and how it shaped who she is today.
Advice on how to overcome chronic loneliness.
The framework for goal mastery.
How to set a goal.
How to keep the momentum going.
How to juggle and prioritize goals.
How to use and help people in your life to reach your goals.
The difference between Do versus Do not goals.
What is suppression and why is it notoriously hard to do?
What we can learn from the loss-aversion principle.
Why incentives matter.
Why human beings are wired to choose immediate gratification over benefits we have to wait to receive?
Why intrinsic motivation is the best predictor of engagement.
Have any questions, comments, or stories you'd like to share? Drop us a line at

[email protected]

m!
And much more…
Please Scroll Down For Featured Resources
Our Patreon Page: https://www.patreon.com/passionstruck
Thank You, Indeed, for Sponsoring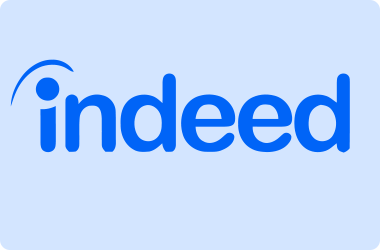 This episode of Passion Struck with John R. Miles is brought to you by Indeed where you can search for millions of jobs online to find the next step in your career. With tools for job search, resumes, company reviews, and more. Head to https://www.indeed.com/passionstruck, where you can receive a $75 credit to attract, interview, and hire in one place./www.gusto.com/passionstruck.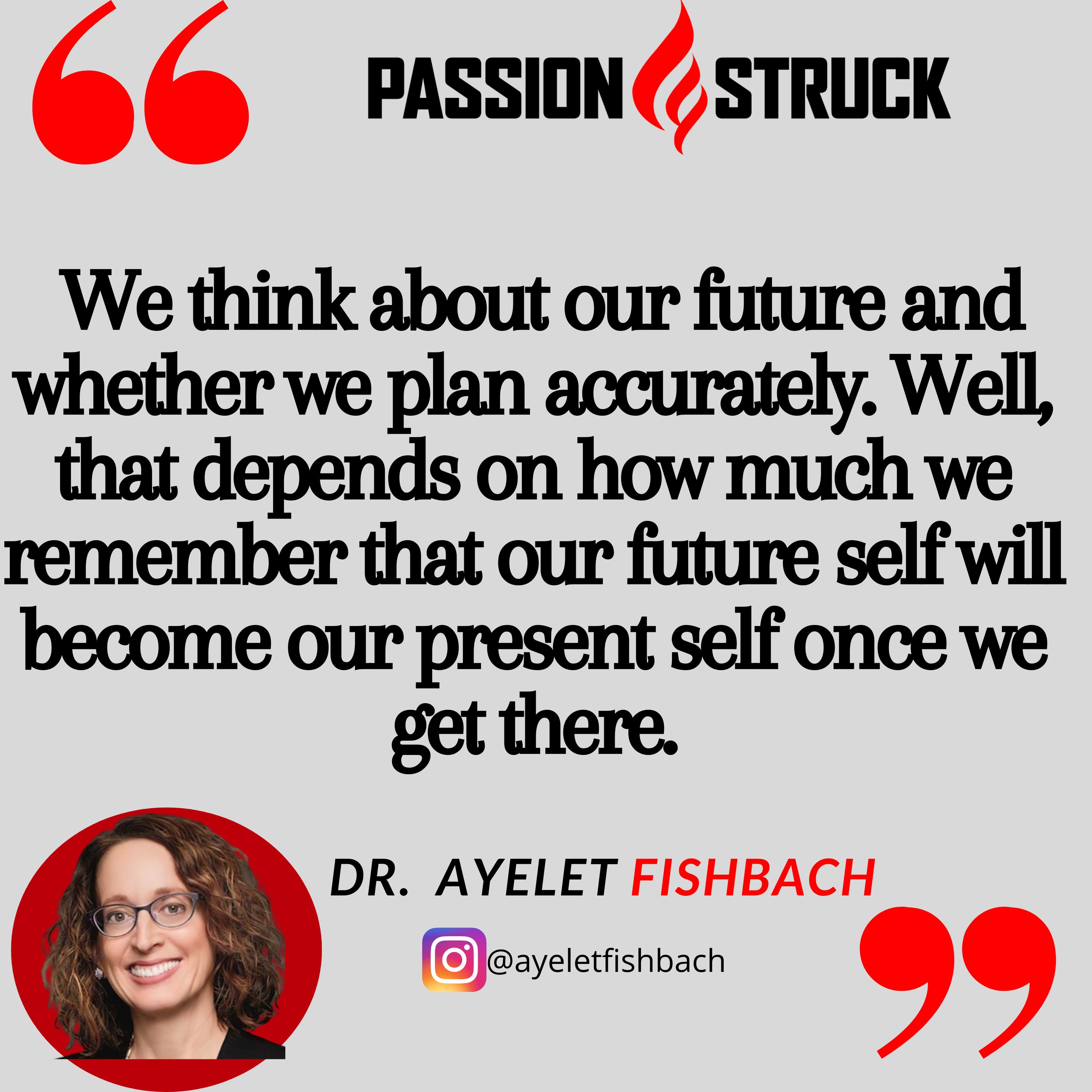 New to the show? These Starter Packs are collections of our most popular episodes grouped by topic, and we now have them also on Spotify. You can also browse starter packs for existing listeners to find your old favorites. Every week, John interviews everyday heroes from all walks of life. Learn how to subscribe to the show and never miss a new episode and topic.
Like this? Please subscribe, and join me on my new YouTube platform for peak performance, life coaching, and personal growth: https://www.youtube.com/c/JohnRMiles/.
More From My Interview With Dr. Ayelet Fishbach On the Science of Motivation and the Cobra Effect
During our interview, I asked Dr. Ayelet Fishbach about the science of motivation and how it relates to intrinsic motivation. I asked her to explain through the story of how Vietnam handled its rat infestation problem.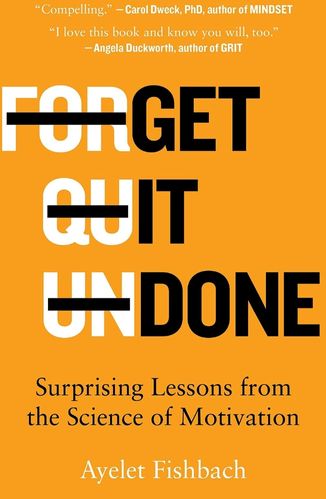 Dr. Fishbach explains, "I love that story. This is the story of the Cobra Effect. It started in Hanoi, when French colonists were trying to get rid of the rats that were running around the streets. And they had a real problem with that too many rats, probably due to the newest sewage system that they installed. And so they came up with a clever bounty system, they would pay one cent per rate, which killed specifically they were paying one cent per rate tail of what was supposed to be a dead rat.
They thought that the program was successful because initially, they were getting a ton of dead rat tails. What they realized very soon is there are actually more, not fewer rats running the streets. And what they then realized is that they were paying people for rats, they were paying for tails. How do you get the tail of a rat? Well, you need to have a rat. And so people of Vietnam were breeding rats. They were creating more rats so they can get the money. And it's such a nice example of how incentives can backfire. How incentives can get exactly the opposite effect of what you are hoping to get.
I mentioned it's called the Cobra Effect because some years later, they tried to get rid of cobras in India by introducing a similar bounty program. And guess what, if you're getting paid to bring in a dead Cobra, you should have a live Cobra first. So you're incentivizing people to have to bread their cobras. But let me also add that this does not mean that incentives don't work incentives work very well incentives can get people to read rats, which is not something that anybody would ever do unless they're incentivized to do.
This means that you should be very careful with presenting incentives because you don't always know what kind of behavior you're incentivizing."
Thanks, Ayelet Fishbach!
If you enjoyed this interview with Ayelet Fishbach, let her know by clicking on the link below and sending her a quick shout on Instagram or Twitter:
Click here to thank Ayelet Fishbach on Instagram!
Click here to thank Ayelet Fishbach on Twitter!
Click here to let John R. Miles know about your number one takeaway from this episode!
And if you want us to answer your questions or you have a topic you would like John to discuss on one of our upcoming weekly Momentum Friday episodes, drop us a line at [email protected].
Resources From The Show With Dr. Ayelet Fishbach
Please note that some of the links on this page (books, movies, music, etc.) lead to affiliate programs for which The Passion Struck podcast receives compensation. It's just one of the ways we keep the lights on around here. Thank you so much for being so supportive!
* Website: https://www.chicagobooth.edu/faculty/directory/f/ayelet-fishbach
* LinkedIn: https://www.linkedin.com/in/ayelet-fishbach-b32a8b4/
* Instagram: https://www.instagram.com/ayeletfishbach/
* Twitter: https://twitter.com/ayeletfishbach
Show Links
* My solo episode on how to heal from the consequences of abuse: https://passionstruck.com/heal-from-the-shattering-consequences-of-abuse/
* My interview with Dr. Katy Milkman on the behavior science behind how we change: https://passionstruck.com/katy-milkman-behavior-change-for-good/
* My interview with Dr. Michael Slepian on understanding the science behind secrets: https://passionstruck.com/michael-slepian-the-secret-life-of-secrets/
* My interview with Dr. Valiere Young on how to overcome imposter syndrome: https://passionstruck.com/dr-valerie-young-on-combating-imposter-syndrome/
* My interview with Dr. Kara Fitzgerald on how to reduce your bio age and increase your lifespan: https://passionstruck.com/dr-kara-fitzgerald-become-younger-you/
* My solo episode on why micro choices matter: https://passionstruck.com/why-your-micro-choices-determine-your-life/
* My solo episode on why you must feel to heal: https://passionstruck.com/why-you-must-feel-to-find-emotional-healing/
About Today's Guest Ayelet Fishbach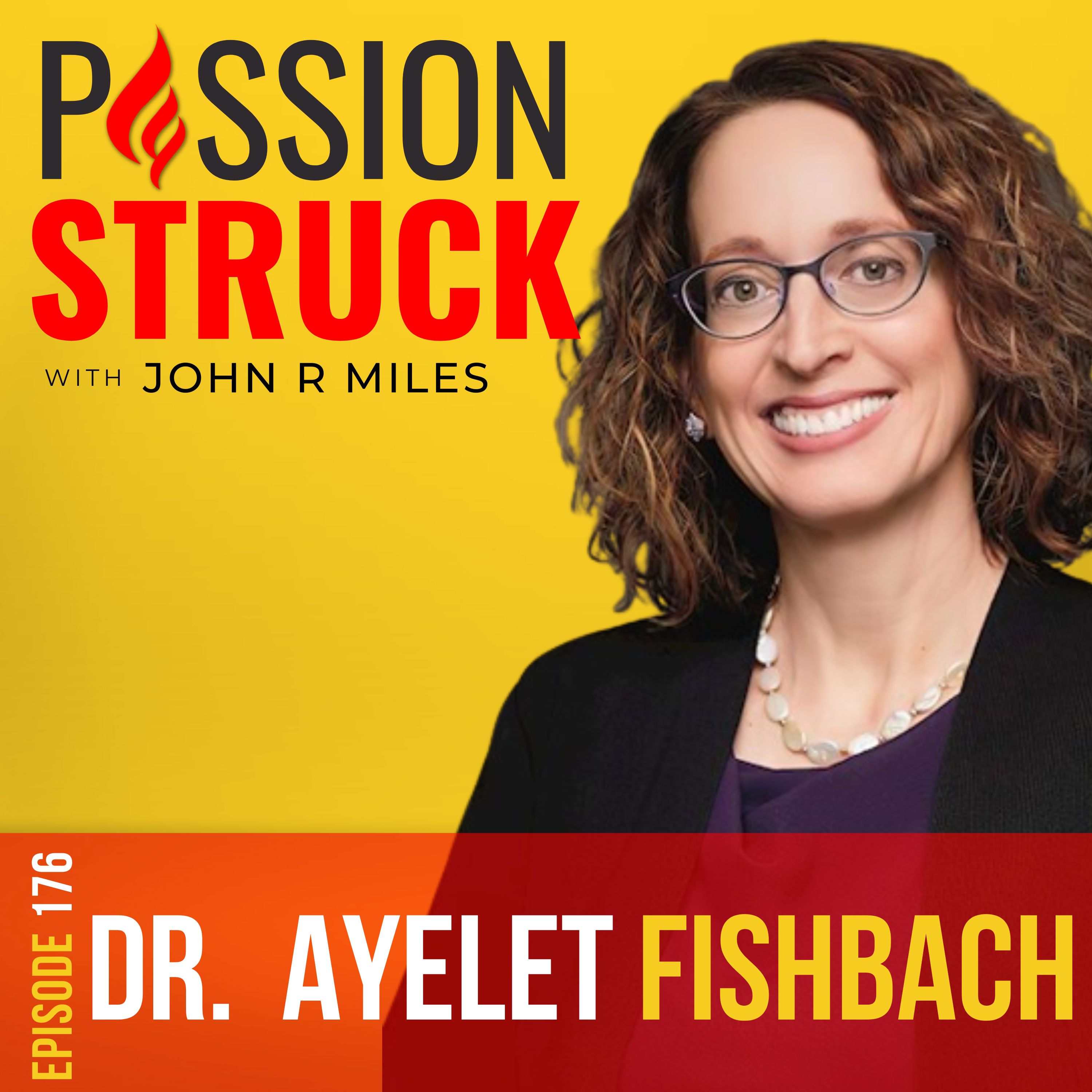 Ayelet Fishbach, Ph.D., is the Jeffrey Breakenridge Keller Professor of Behavioral Science and Marketing at the University of Chicago, Booth School of Business, and the author of GET IT DONE: Surprising Lessons from the Science of Motivation. She is the past president of the Society for the Science of Motivation and the International Social Cognition Network. She is an expert on motivation and decision-making.
Dr. Fishbach's groundbreaking research on human motivation has won the Society of Experimental Social Psychology's Best Dissertation Award and Career Trajectory Award, and the Fulbright Educational Foundation Award.
Follow John R. Miles On The Socials
* Twitter: https://twitter.com/Milesjohnr
* Facebook: https://www.facebook.com/johnrmiles.c0m
* Medium: https://medium.com/@JohnRMiles​
* Instagram: https://www.instagram.com/john_r_miles
* LinkedIn: https://www.linkedin.com/in/milesjohn/
* Blog: https://johnrmiles.com/blog/
* Instagram: https://www.instagram.com/passion_struck_podcast/
* Gear: https://www.zazzle.com/store/passion_struck/
John R. Miles is a serial entrepreneur and the CEO and founder of Passion Struck. This full-service media company helps people live intentionally by creating best-in-class educational and entertainment content. John is also a prolific public speaker, venture capitalist, and author named to the ComputerWorld Top 100 IT Leaders.
John is the host of the PassionStruckPodcast. The show focused on exploring the mindset and philosophy of the world's most inspiring people to learn their lessons to living intentionally. Passion Struck aspires to speak to the humanity of people in a way that makes them want to live better, be better and impact.
Stay tuned for JJohn'slatest project, his upcoming book, which will be published in summer 2022.
Learn more about me: https://johnrmiles.com