In this enlightening episode of Passion Struck, host John R. Miles engages in a captivating conversation with Robin Steinberg, the visionary founder and CEO of The Bail Project and the author of the compelling book "The Courage of Compassion."
Steinberg's profound belief in the inherent worth of compassion for every individual drives the heart of this conversation. She passionately argues that mass incarceration, which has become an unfortunate hallmark of American society, demands our urgent attention and reform. Drawing from a pivotal study in Harris County, Texas, Steinberg highlights the transformative power of dropping bail requirements for nonviolent offenses. This change significantly reduced both convictions and recidivism rates, underlining the immense potential for positive change within the criminal justice system.
Want to learn the 12 philosophies that the most successful people use to create a limitless life? Pre-order John R. Miles's new book, Passion Struck, which will be released on February 6, 2024.
Like this show? Please leave us a review here – even one sentence helps! Please post a screenshot of you listening on Instagram & tag us to thank you personally!
And in case you didn't already know it, John R. Miles (@John_R_Miles) takes your comments and questions for Momentum Friday right here every week! If you want him to answer your question, register your feedback, or tell your story on one of our upcoming weekly Momentum Friday episodes, drop us a line at [email protected]. Now, let's dive in!
Hear the secrets and philosophy of the World's GREATEST high achievers every Tuesday and Thursday, and tune in each week for an inspirational Momentum Friday solo message.
Listen to the episode on Apple Podcasts, Spotify, Podcast Addict, Pocket Casts, Stitcher, Castbox, Google Podcasts, Listen Notes, Amazon Music, or on your favorite podcast platform. You can watch the interview on YouTube below.
Enjoy!
Compassion's Call: Reshaping Justice and Redemption with Robin Steinberg
Our guest, Robin Steinberg, is the visionary founder and CEO of The Bail Project and an author known for her thought-provoking work. Together, we explore the pressing need for reshaping the landscape of justice and redemption in America.
Throughout the episode, Steinberg encourages us all to embark on a journey of curiosity, probing deeply into the roots of our fears and evaluating their real impact. She emphasizes the paramount importance of prioritizing human connection over fear, vengeance, or retribution in reshaping the justice landscape.
Join us on this enlightening journey as we uncover the immense potential for change, all while prioritizing compassion, empathy, and the belief in redemption. It's a discussion that challenges conventional norms and inspires us to embrace a more equitable and compassionate world.
In this episode, you will discover:
The importance of challenging preconceived notions and narratives about individuals accused of crimes.
The value of compassion and recognizing the inherent worth of all individuals, regardless of their mistakes.
The role and dedication of public defenders in representing the vulnerable and powerless.
The impact of the "get tough on crime" era in the United States on mass incarceration.
The significant role of cash bail in driving mass incarceration.
The presence of systemic racism within the criminal justice system at every stage.
The potential of compassion as an antidote to the cruelty within the criminal justice system.
The positive outcomes of bail reform such as reducing convictions and recidivism.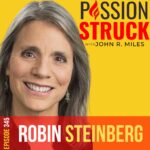 Please Scroll Down For Featured Resources
Thank You, Indeed, For Sponsoring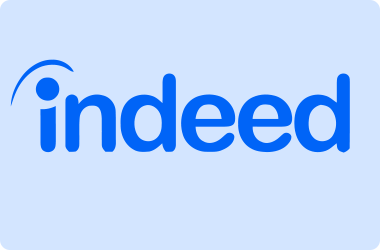 With Indeed, you can search for millions of jobs online to find the next step in your career. With tools for job search, resumes, company reviews, and more.
Head to https://www.indeed.com/passionstruck, where you can receive a $75 credit to attract, interview, and hire in one place.
Thank You, Netsuite, For Sponsoring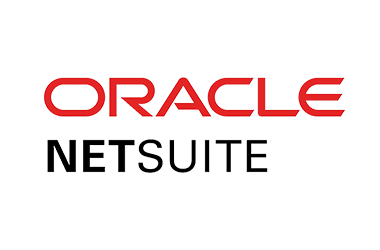 NetSuite is the leading integrated cloud business software suite, including business accounting, ERP, CRM and e-commerce software. Right now, download NetSuite's popular KPI Checklist, designed to give you consistently excellent performance – absolutely free, at NetSuite.com/PassionStruck.
*Our Patreon Page: https://www.patreon.com/passionstruck.
Starter Packs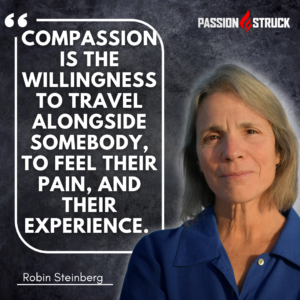 New to the show? These Starter Packs are collections of our most popular episodes grouped by topic, and we now have them also on Spotify. You can also browse starter packs for existing listeners to find your old favorites. Every week, John interviews everyday heroes from all walks of life. Learn how to subscribe to the show and never miss a new episode and topic.
Like this? Please subscribe and join me on my new YouTube platform for peak performance, life coaching, and personal mastery.
How to Replace Fear with Compassion: More Insights from Robin Steinberg
Robin Steinberg's book, "The Courage of Compassion: A Journey from Judgement to Connection," stands as a powerful testament to her unwavering commitment to justice reform and her belief in the transformative power of compassion. In this thought-provoking work, Steinberg takes readers on a profound journey, urging them to challenge their preconceived notions and explore the intricacies of empathy in the context of the criminal justice system.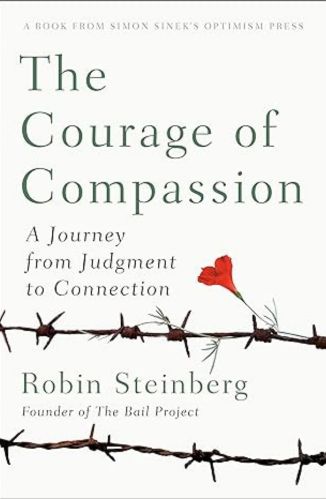 The central theme of the book revolves around the idea that compassion should be at the heart of the justice landscape. Steinberg passionately argues that every individual, regardless of their circumstances or past actions, deserves compassion and understanding. Drawing from her extensive experience as a public defender and advocate for marginalized communities, she presents a compelling case for reshaping the justice system through a lens of empathy.
Throughout the pages of "The Courage of Compassion," Steinberg shares intimate moments of self-reflection, inviting readers to join her in grappling with the complexities of pursuing a more humane and just system. She doesn't shy away from the flaws and challenges inherent in the criminal justice system but rather confronts them head-on, emphasizing the urgent need for comprehensive reform.
Steinberg's book is a poignant call to action, challenging readers to reevaluate their notions of justice, empathy, and the potential for redemption. It serves as a powerful reminder that when society falls into the trap of viewing the world through an "us versus them" lens, divisions persist and shared humanity remains unrecognized.
Ultimately, "The Courage of Compassion" is a compelling exploration of Robin Steinberg's personal journey and a rallying cry for a society that embraces empathy, understanding, and the belief in redemption. It leaves readers inspired to seek a justice system rooted in compassion and to be agents of change in a world where every individual's inherent worth is recognized and valued.
Thanks, Robin Steinberg
If you enjoyed this interview with Robin Steinberg, let her know by clicking on the link below and supporting The Bail Project on Instagram:
Click here to show Robin Steinberg your support for The Bail Project on Instagram!
Click here to let John R. Miles know about your number one takeaway from this episode!
And if you want us to answer your questions or you have a topic you would like John to discuss on one of our upcoming weekly Momentum Friday episodes, drop us a line at [email protected].
Resources From The Show With Robin Steinberg
Please note that some of the links on this page (books, movies, music, etc.) lead to affiliate programs for which The Passion Struck podcast receives compensation. It's just one of the ways we keep the lights on around here. Thank you so much for being so supportive!
Website: https://bailproject.org/
Harris County Bail Reform Study – A groundbreaking study conducted in Harris County, Texas, that examines the impact of bail reform on convictions and recidivism: https://www.harriscountybail.org/
Instagram: https://www.instagram.com/bailproject/
Twitter: https://twitter.com/bailproject
The Marshall Project – A non-profit news organization that covers criminal justice issues, providing in-depth reporting and analysis: https://www.themarshallproject.org/
Equal Justice Initiative – An organization committed to challenging racial and economic injustice within the criminal justice system, providing resources, research, and advocacy: https://eji.org/
Brennan Center for Justice – A think tank and advocacy organization focused on reforming the criminal justice system, offering research, analysis, and policy recommendations: https://www.brennancenter.org/
The Sentencing Project – A non-profit organization working towards criminal justice reform, providing research, reports, and resources on issues such as mass incarceration and racial disparities: https://www.sentencingproject.org/
Leave a five-star review for today's episode and share it with your friends and family.
My solo episode on why you need to stop chasing perfection: https://passionstruck.com/stop-chasing-perfection/
Want to catch my best interviews from 2022? Check out episode 233 on intentional greatness and episode 234 on intentional behavior change.
Watch my interview with Dr. Mark Hyman on how to defy aging: https://passionstruck.com/dr-mark-hyman-secrets-to-living-young-forever/
Catch my interview with Dr. Amy Shah on how you can control your food cravings: https://passionstruck.com/dr-amy-shah-you-can-control-your-food-cravings/
My solo episode on why micro choices matter: https://passionstruck.com/why-your-micro-choices-determine-your-life/
About Today's Guest, Robin Steinberg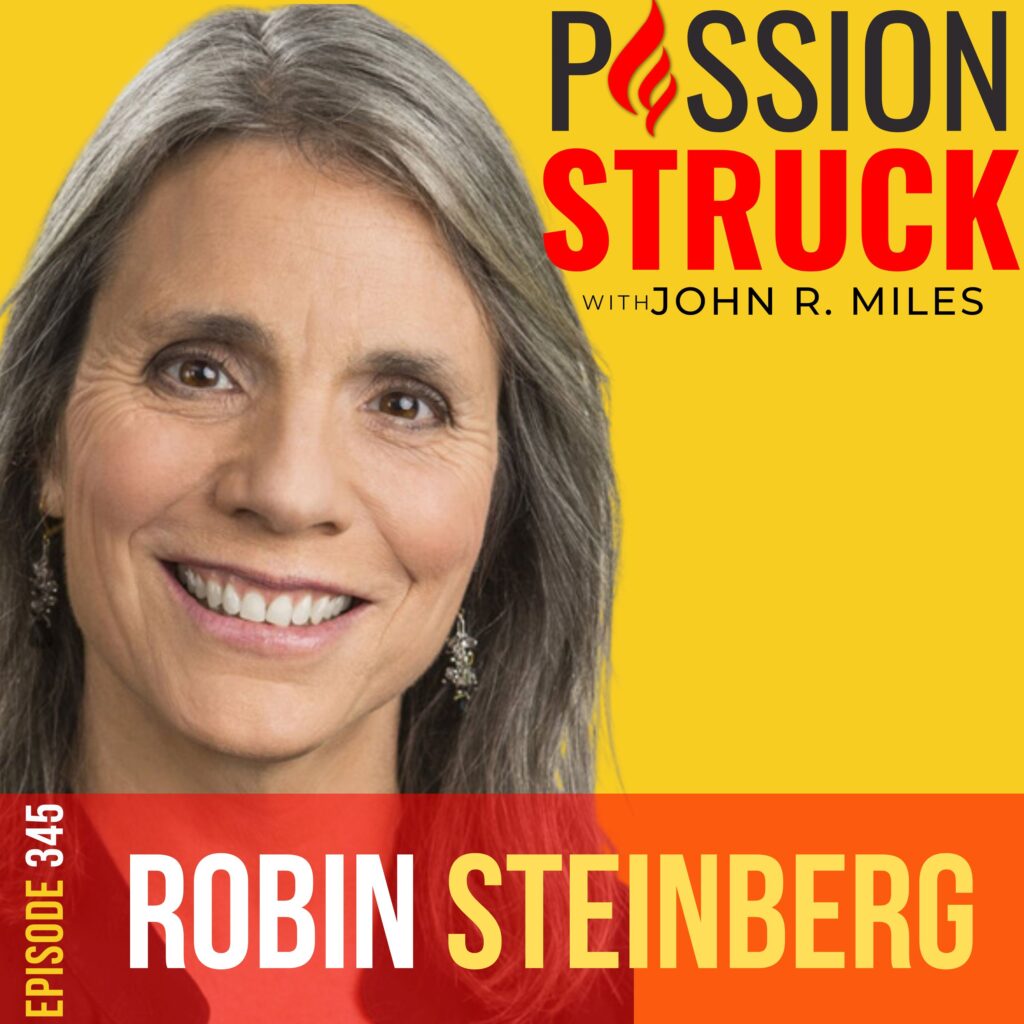 Robin Steinberg is a renowned advocate and visionary leader in criminal justice reform. She is the founder and CEO of The Bail Project, a nationwide initiative dedicated to combatting mass incarceration by transforming the pretrial system in the United States.
Steinberg's remarkable journey into the world of justice reform began with her commitment to social justice and women's rights. She pursued her legal education at New York University (NYU), where her passion for advocating for marginalized individuals started to take shape.
In 1987, Robin Steinberg founded The Bronx Defenders. This innovative organization provided holistic legal representation, social services, and support to individuals in the South Bronx involved in the criminal justice system. Her work at The Bronx Defenders became a pioneering force in the field, focusing on addressing the root causes of criminal involvement.
In 2018, Steinberg embarked on a new chapter in her advocacy journey by founding The Bail Project. This national nonprofit organization aims to address the challenges surrounding cash bail and pretrial detention, ensuring that individuals can await trial from a position of freedom rather than incarceration.
Beyond her organizational leadership, Robin Steinberg is also recognized as the author of the thought-provoking book, "A Courage of Compassion," where she explores the profound role of compassion in reshaping the criminal justice system.
Her legacy is one of unwavering dedication to advocating for the marginalized, reshaping an unjust criminal justice system, and emphasizing the transformative power of compassion and empathy in driving positive change.
Follow John R. Miles On The Socials
* Twitter: https://twitter.com/Milesjohnr
* Facebook: https://www.facebook.com/johnrmiles.c0m
* Medium: https://medium.com/@JohnRMiles​
* Instagram: https://www.instagram.com/john_r_miles
* LinkedIn: https://www.linkedin.com/in/milesjohn/
* Blog: https://johnrmiles.com/blog/
* Instagram: https://www.instagram.com/passion_struck_podcast/
* Gear: https://www.zazzle.com/store/passion_struck/
Learn more about me: https://johnrmiles.com.
Passion Struck aspires to speak to the humanity of people in a way that makes them want to better, live better, and impact the world.
P.S.
Passion Struck is now on the Brushwood Media Network every Monday and Friday from 5-6 PM.
Step 1: Go to TuneIn, Apple Music (or any other app, mobile or computer)
Step 2: Search for "Brushwood Media" Network
Passion Struck's mission is to unlock the power of intentionality for the benefit of us all. To create a world where we live better, be better, and impact the world through our unique and powerful content.