Oksana Masters, the most decorated U.S. Winter Paralympian or Olympian ever, reveals on the Passion Struck Podcast that people often express their admiration for her achievements and assume it was an easy path for her. However, she explains that she faced numerous challenges along the way. She did not qualify for her first Paralympic Games and failed to make the national skiing team. In fact, she was even homeless, living in a car just before the 2014 Winter Games in Sochi, where she won silver and bronze medals for cross-country skiing. She has gone on to win 17 medals in skiing, rowing, cycling, and biathlon. We discuss her new memoir, The Hard Parts.
Oksana Masters' story is one that transcends any single category or definition. It is a tale of both horror and heroism, hate and love, and excruciating pain and immense joy. She has been an orphan, a double-leg amputee, a Ukrainian, an American, and a seven-time Paralympic gold medalist. Yet, none of these labels can fully capture the complexity of her life, which we explore in today's episode.
Hear the secrets and philosophy of the World's GREATEST high achievers every Monday and Thursday, and tune in each week for an inspirational Momentum Friday solo message.
Like this show? Please leave us a review here – even one sentence helps! Post a screenshot of you listening on Instagram & tag us to thank you personally!
Listen to the episode on Apple Podcasts, Spotify, Podcast Addict, Pocket Casts, Stitcher, Castbox, Google Podcasts, Listen Notes, Amazon Music, or on your favorite podcast platform. You can watch the interview on YouTube below.
Enjoy!
In This Episode, Oksana Masters And I Discuss Her New Memoir, The Hard Parts.
Oksana emphasizes that people tend to focus on her current success without realizing the struggles and setbacks she had to overcome. This is why she decided to write her memoir, "The Hard Parts." Our interview delves into her challenging journey, including major injuries, financial difficulties, and deep-seated insecurities. It also recounts her early years growing up in abusive orphanages in Ukraine, where she was born with webbed fingers, one kidney, and no weight-bearing bones below her knees.
The interview with Oksana Masters covers the following subjects: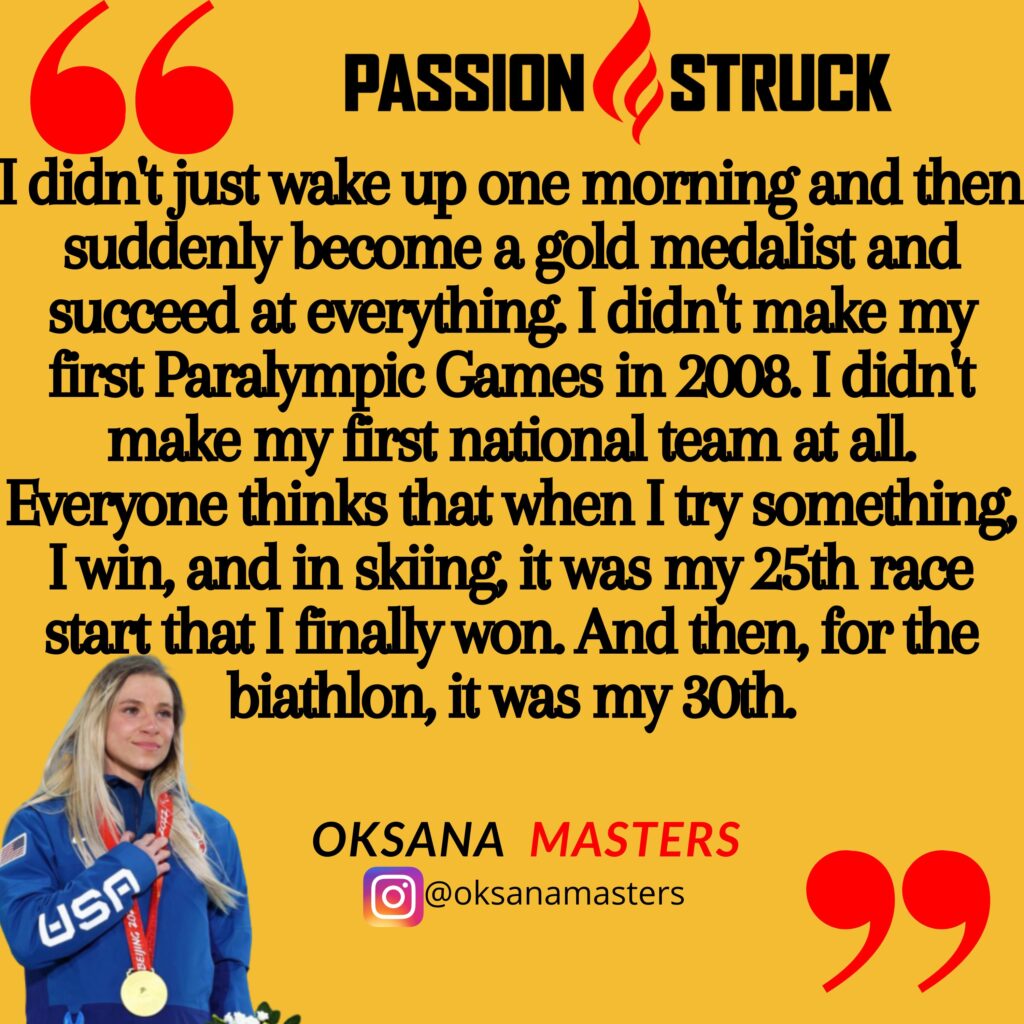 Oksana Masters endured a traumatic childhood at a Ukrainian orphanage, which also functioned as an underground brothel. She was subjected to sexual, physical, and mental abuse from age five to seven and witnessed the murder of her best friend. Furthermore, Oksana was born with birth defects caused by the Chornobyl disaster, including one kidney, no left bicep, webbed fingers, and missing thumbs. Her left leg was shorter than her right, and she had no tibia bones in either leg.
Despite her challenging upbringing, Oksana's American mother, Gay Masters, fought for two years to adopt her and provided her with speech therapy, English lessons, and medical interventions. Oksana began her athletic journey at 13, working her way up from living out of a car to competing at the highest levels and securing sponsorships from major brands such as Nike, Toyota, Visa, and Procter & Gamble.
Oksana is a 17-time Paralympic medalist with a record-breaking career as the most decorated U.S. Winter Paralympian ever. She started rowing and now competes in biathlon, cross-country skiing, and road cycling. She overcame a career-threatening elbow injury to win gold at the 2018 Winter Paralympic Games, which she dedicated to her mother.
Despite being born in Ukraine, Oksana was announced at the start line of her first Winter Paralympics in Sochi, Russia, as "Oksana Masters, born in the former U.S.S.R." due to Russia's recent invasion of Crimea. Oksana identifies strongly with her Ukrainian heritage and has given prize money to support her embattled home country while grappling with the trauma of her upbringing there.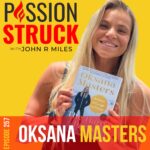 Please Scroll Down For Featured Resources
Thank You, Indeed, For Sponsoring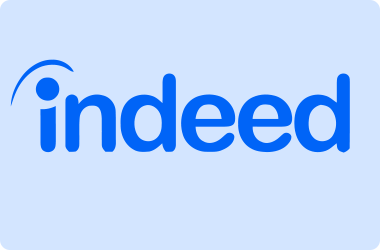 With Indeed, you can search for millions of jobs online to find the next step in your career. With tools for job search, resumes, company reviews, and more..
Head to https://www.indeed.com/passionstruck, where you can receive a $75 credit to attract, interview, and hire in one place.
*Our Patreon Page: https://www.patreon.com/passionstruck.
Starter Packs
New to the show? These Starter Packs are collections of our most popular episodes grouped by topic, and we now have them also on Spotify. To find your old favorites, you can also browse starter packs for existing listeners. Every week, John interviews everyday heroes from all walks of life. Learn how to subscribe to the show and never miss a new episode and topic.
Like this? Please subscribe, and join me on my new YouTube platform for peak performance, life coaching, and personal growth: https://www.youtube.com/c/JohnRMiles/.
More From My Interview With Oksana Masters
During our interview, I asked Oksana how she gave herself permission to dream her dream.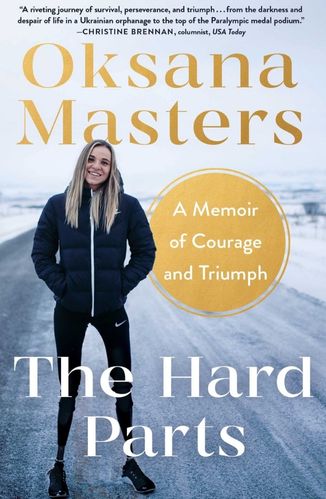 Oksana Masters explains, "I Don't know if I gave myself permission to dream because I think I was guilty of allowing society and myself to think in the same way others did. Looking at me and determining what I was capable of doing based on my appearance and based on my experiences. I had no voice as a little kid when I was in the orphanage.
And then I came to America. And then I had a lot of therapy, and a lot of doctors trying to tell me what medications I have to take to be normal. And then people are telling me what to do with my body and then letting outside noises, telling me how I should view myself and set my goals.
You can't do that. And so I didn't really realize I could dream. And what dreaming really meant, I dreamed of being amazing. But it was hard for me to believe I could achieve something or be something because I never really saw someone who looked like me doing it. And what happened was when I was rowing it really all started turning around.
I started realizing that I would make this dream real because of all the negativity that kept coming and everyone determining so much for me. And I guess maybe my dream was starting to advocate for myself and and that by doing it by showing and not just trying to fight back with words, but proving to people what someone who has no legs can do. What a girl can do. You can come through these really messy, horrible experiences and use those horrible, sad things, or the bad days as fuel and be that secret weapon to guide you where you want to go.
Thanks, Oksana Masters
If you enjoyed this interview with Oksana Masters, let her know by clicking on the link below and sending her a quick shout on Instagram:
Click here to show Oksana Masters your thoughts about today's episode on Instagram!
Click here to let John R. Miles know about your number one takeaway from this episode!
And if you want us to answer your questions or you have a topic you would like John to discuss on one of our upcoming weekly Momentum Friday episodes, drop us a line at [email protected].
Resources From The Show With Oksana masters
Please note that some of the links on this page (books, movies, music, etc.) lead to affiliate programs for which The Passion Struck podcast receives compensation. It's just one of the ways we keep the lights on around here. Thank you so much for being so supportive!
My solo episode on what it means to be a person of courage: https://passionstruck.com/what-does-it-mean-to-be-a-person-of-courage/
Want to hear my best interviews from 2022? Check out episode 233 on intentional greatness and episode 234 on intentional behavior change.
My interview with Dr. Scott Barry Kaufman and Dr. Jordan Feingold on Choosing Growth and transcending self-doubt, fear, and anxiety: https://passionstruck.com/jordyn-feingold-scott-barry-kaufman-chose-growth/
My interview with NYU Stern School of Business Professor Scott Galloway on Why America is Adrift: https://passionstruck.com/scott-galloway-america-is-adrift/
My solo episode on why micro choices matter: https://passionstruck.com/why-your-micro-choices-determine-your-life/
About Today's Guest, Oksana Masters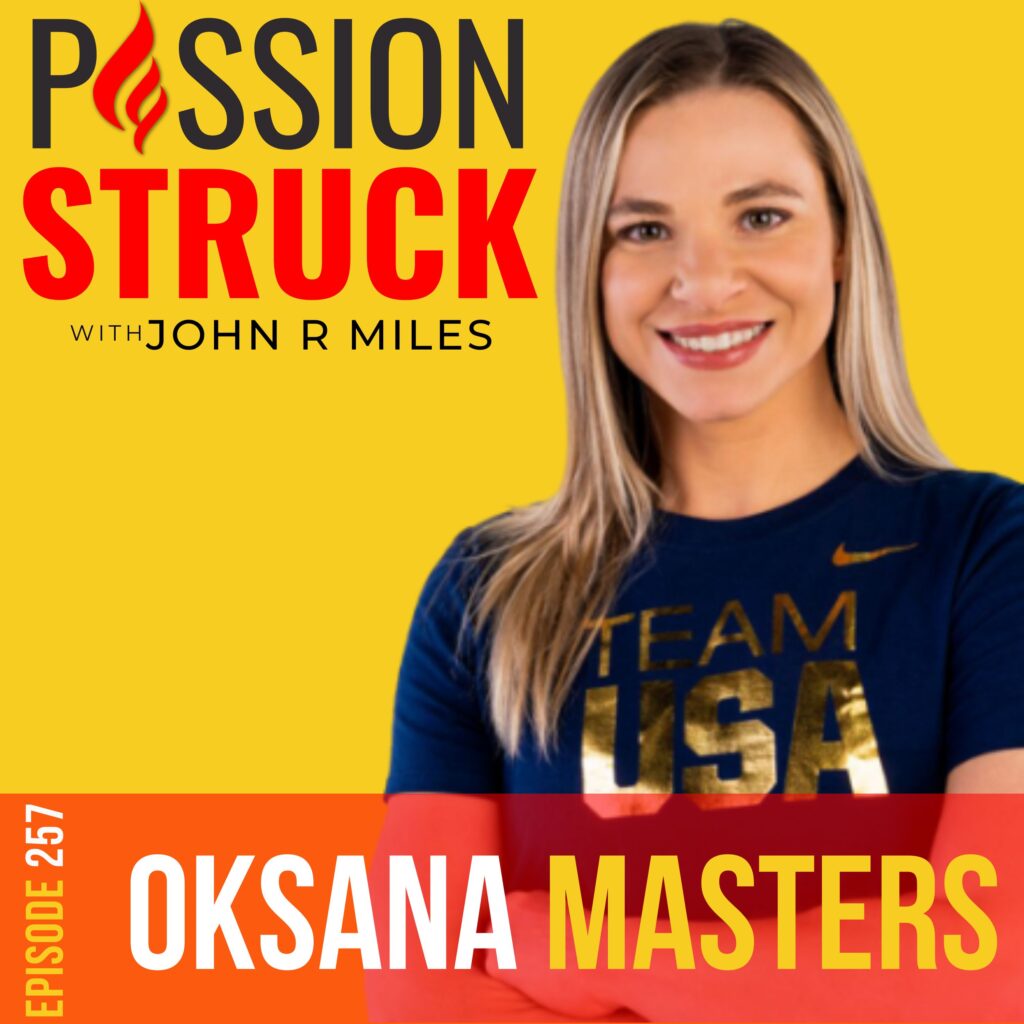 Oksana Masters was born in Ukraine in 1989 and faced numerous physical challenges due to utero radiation poisoning from Chornobyl. After living in three orphanages, Oksana was adopted at the age of seven. Over the course of seven years, she would have both legs amputated and endure a host of other surgeries. At age thirteen, she began rowing and brought home the first of seventeen Paralympic medals in four different sports. In 2020, she won the Laureus World Sports Award in the category of "Sportsperson of the Year with a Disability."
She has been featured in such publications as Sports Illustrated, The New York Times, and the Players Tribune. She has appeared on numerous television programs, including Real Sports with Bryant Gumbel. At the Beijing Paralympics in 2022, Oksana became the most decorated US Winter Paralympian or Olympian ever.
Follow John R. Miles On The Socials
* Twitter: https://twitter.com/Milesjohnr
* Facebook: https://www.facebook.com/johnrmiles.c0m
* Medium: https://medium.com/@JohnRMiles​
* Instagram: https://www.instagram.com/john_r_miles
* LinkedIn: https://www.linkedin.com/in/milesjohn/
* Blog: https://johnrmiles.com/blog/
* Instagram: https://www.instagram.com/passion_struck_podcast/
* Gear: https://www.zazzle.com/store/passion_struck/
John R. Miles is a serial entrepreneur and the CEO and founder of Passion Struck. This full-service media company helps people live intentionally by creating best-in-class educational and entertainment content. John is also a prolific public speaker, venture capitalist, and author named to the ComputerWorld Top 100 IT Leaders.
John is the host of the PassionStruckPodcast. The show focused on exploring the mindset and philosophy of the world's most inspiring people to learn their lessons to living intentionally. Passion Struck aspires to speak to the humanity of people in a way that makes them want to live better, be better and impact.