In this thrilling episode of Passion Struck, I, John R. Miles, had the privilege of sitting down with the remarkable Michelle Curran, a former Thunderbirds pilot and the author of the inspiring children's book 'Upside Down Dreams.'
During our engaging conversation, Michelle opened up about her extraordinary journey of achieving her dreams and goals, flying high in the sky as a Thunderbird, and the personal sacrifices she made along the way. We delve into the powerful lessons she's learned, from pushing past self-doubt to making bold decisions.
We'll explore her pivot in professional paths as she transitioned from the exhilarating world of military aviation to becoming a captivating author. Michelle's story is a testament to pursuing one's passions and the courage to embrace new opportunities. She'll share her insights on the importance of challenging self-imposed limitations and reaching for the stars.
Join us in this riveting episode as we uncover the secrets to accomplishing your dreams, overcoming challenges, embracing new horizons, and inspiring the next generation with the incredible Michelle Curran.
Defying Gravity: Soaring to New Heights with Michelle Curran
Have you ever dared to dream big and chase your passions? In this enlightening episode, we have the pleasure of speaking with Michelle Curran, an extraordinary woman who defied the odds in a male-dominated world to fulfill her dream of becoming a Thunderbird pilot.
We delve into her remarkable journey, hearing firsthand how Michelle battled impostor syndrome and the unique challenges of being a woman in aviation. She shares anecdotes of pushing herself beyond her comfort zone, revealing the hard-earned lessons that shaped her inspiring career. Her experiences make it abundantly clear that being a pilot is not just about glamour and excitement but involves immense dedication, sacrifice, and hard work.
Moreover, we explore her career transition from flying high as a Thunderbird to becoming a bold author, penning the captivating children's book 'Upside Down Dreams.' This transformation exemplifies the resilience required to pivot and achieve new goals in life.
In this episode, you'll learn:
How Michelle Curran shattered gender barriers and pursued her dream of becoming a pilot in a male-dominated field.
The challenges she faced and overcame, including imposter syndrome, on her journey to becoming a Thunderbird.
The importance of avoiding personality conflicts and building a positive team dynamic within elite demonstration teams like the Thunderbirds.
The sacrifices and dedication required to excel in the world of precision aerobatics.
How Michelle pivoted from military aviation to becoming an author and inspiring the next generation through her children's book, "Upside Down Dreams."
Get ready to soar with inspiration! Tune in to Michelle Curran's remarkable journey and unlock the secrets to pursuing your dreams with unwavering determination. You won't want to miss this empowering episode.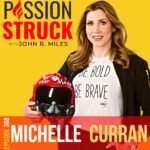 Please Scroll Down For Featured Resources
Thank You, Indeed, For Sponsoring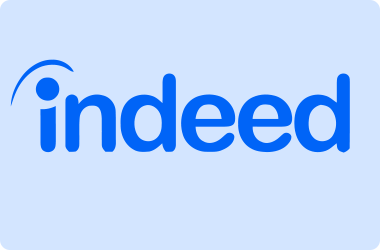 With Indeed, you can search for millions of jobs online to find the next step in your career. With tools for job search, resumes, company reviews, and more.
Head to https://www.indeed.com/passionstruck, where you can receive a $75 credit to attract, interview, and hire in one place.
Thank You, One Skin, For Sponsoring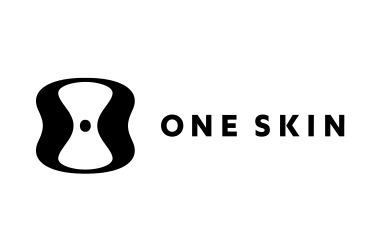 Change how your skin ages with the help of OneSkin. All OneSkin Topical Supplements are formulated with OS-01, the first ingredient scientifically proven to reverse skin's biological age at the molecular level. Use the code PASSIONSTRUCK to get 15% off your order.
*Our Patreon Page: https://www.patreon.com/passionstruck.
Starter Pack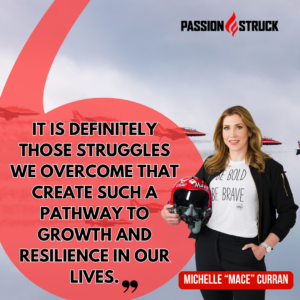 New to the show? These Starter Packs are collections of our most popular episodes grouped by topic, and we now have them also on Spotify.
You can also browse starter packs for existing listeners to find your old favorites. Every week, John interviews everyday heroes from all walks of life. Learn how to subscribe to the show and never miss a new episode and topic.
Like this? Please subscribe and join me on my new YouTube platform for peak performance, life coaching, and personal mastery.
Unveiling the Flight Path to Dreams: Michelle Curran's Inspirational Journey
Michelle Curran, the former Thunderbirds pilot and author of the children's book "Upside Down Dreams," takes us on a remarkable journey filled with unique experiences and unexpected twists.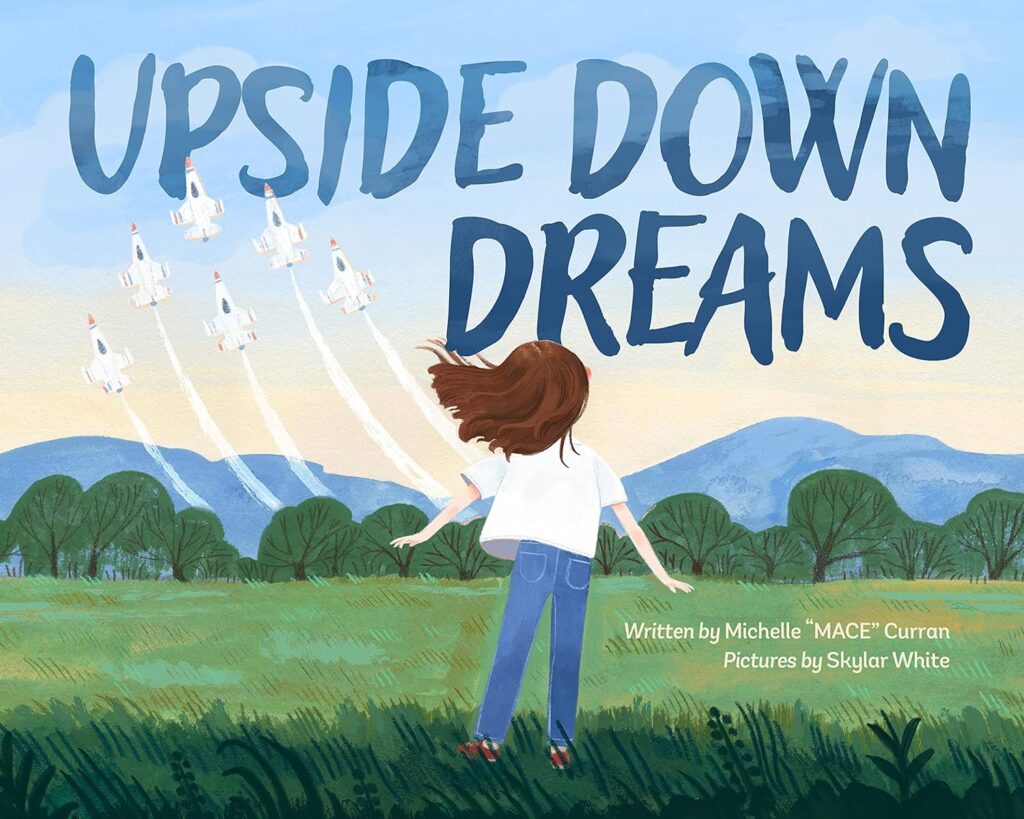 From the Thunderbirds to the Land of the Rising Sun
Our conversation with Michelle Curran delves into her groundbreaking career as one of the first female Thunderbirds pilots. Her journey involved breaking gender stereotypes and overcoming challenges in a traditionally male-dominated profession.
Beyond the cockpit, she shared the profound impact of her time in Japan, where she found her calling by inspiring other young girls to see other possibilities for their future. This chapter in her life became a pivotal moment, leading her on a path she could never have predicted.
The Transition to Children's Authorship
What makes Michelle Curran's journey even more fascinating is her pivot from being a combat pilot to becoming a children's author. Her book, "Upside Down Dreams," is a testament to her unwavering dedication to empowering the next generation.
Through her heartfelt storytelling, she encourages young readers to dream big, defy expectations, and embrace the unique opportunities life offers. Michelle Curran's story serves as a testament to the transformative power of determination and resilience. She's a beacon of inspiration, reminding us that our life's journey is often filled with surprises and unexpected adventures, and that, just like her book title suggests, the sky is not the limit – it's a place to discover and explore
Thanks, Michelle "MACE" Curran
If you enjoyed this interview with Mace Curran, let her know by clicking on the link below and sending her a quick shout on Instagram:
Click here to show Michelle Curran your thoughts about today's episode on Instagram!
Click here to let John R. Miles know about your number one takeaway from this episode!
If you want us to answer your questions or you have a topic you would like John to discuss on one of our upcoming weekly Momentum Friday episodes, drop us a line at [email protected].
Resources From The Show With Michelle Curran
Please note that some of the links on this page (books, movies, music, etc.) lead to affiliate programs for which The Passion Struck podcast receives compensation. It's just one of the ways we keep the lights on around here. Thank you so much for being so supportive!
Website: https://macecurran.com/home/
Instagram: https://www.instagram.com/mace_curran/
Facebook: https://www.facebook.com/macetbird6/
LinkedIn: https://www.linkedin.com/in/macecurran
Buy Michelle "MACE" Curran's Book: https://amzn.to/3u0vTjN
Passion Struck Core Value System: https://passionstruck.com/the-passion-struck-core-belief-system/
Listen to Passion Struck's interviews with New York Times bestselling authors Gretchen Rubin and Seth Godin.
Check out Passion Struck's Episode Starter Packs on Spotify or Passion Struck starter packs to get started with the podcast.
Want to learn the 12 philosophies that the most successful people use to create a limitless life? Pre-order John R. Miles's new book, Passion Struck, which will be released on February 6, 2024.
My solo episode on What Is Sisu? Harnessing The Finnish Art Of Courage For Life: https://passionstruck.com/what-is-sisu-finlands-powerhouse-of-resilience/
Watch my interview with NASCAR Driver Jesse Iwuji On Creating An Unstoppable Life In Racing: https://passionstruck.com/creating-an-unstoppable-life-jesse-iwuji/
Catch my interview with Martinus Evans On Why You Need To Set Audacious Goals: https://passionstruck.com/martinus-evans-on-why-you-need-audacious-goals/
My solo episode on Why We All Crave To Matter: Exploring The Power Of Mattering: https://passionstruck.com/exploring-the-power-of-mattering/
About Today's Guest, Michelle "MACE" Curran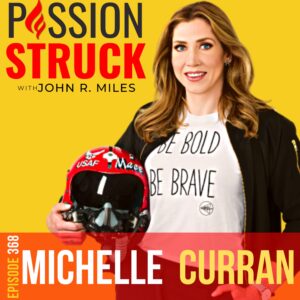 Michelle Curran (born 1987) is a former United States Air Force (USAF) Major and an accomplished pilot, notably as the lead solo pilot for the USAF Air Demonstration Squadron, the Thunderbirds. She's recognized as the fifth woman to join the Thunderbirds, earning the callsign "MACE."
Hailing from Medford, Wisconsin, Curran studied criminal justice at the University of St. Thomas while actively participating in the Air Force Reserve Officer Training Corps (AFROTC) program. Her USAF career began in 2009, and she underwent rigorous pilot training, eventually becoming an F-16 instructor. Her impressive journey led her to the Thunderbirds in 2019, where she served as both opposing solo pilot and lead solo pilot in 2020 and 2021.
Curran has logged over 1,500 total flight hours, including 163 combat hours during a deployment to Afghanistan in 2016 as part of Operation Freedom's Sentinel and Operation Resolute Support. Her career reflects remarkable dedication, pioneering spirit, and achievements in a traditionally male-dominated field.
Follow John R. Miles On The Socials
* Twitter: https://twitter.com/Milesjohnr
* Facebook: https://www.facebook.com/johnrmiles.c0m
* Medium: https://medium.com/@JohnRMiles​
* Instagram: https://www.instagram.com/john_r_miles
* LinkedIn: https://www.linkedin.com/in/milesjohn/
* Blog: https://johnrmiles.com/blog/
* Instagram: https://www.instagram.com/passion_struck_podcast/
* Gear: https://www.zazzle.com/store/passion_struck/
Learn more about me: https://johnrmiles.com.
Passion Struck aspires to speak to the humanity of people in a way that makes them want to better, live better, and impact the world.
Passion Struck's mission is to unlock the power of intentionality for the benefit of us all. To create a world where we live better, be better, and impact the world through our unique and powerful content.