For Naval Officer and NASCAR driver Jesse Iwuji, becoming a race driver was a dream that seemed unreachable. But after deciding to pursue his passion, he told himself he could do it and started to take daily actions that led him closer to a dream that is now a reality. He kept taking the steps to creating an unstoppable life in racing.
"The winner ain't the one with the faster car. It's the one who refuses to lose."

Dale Earnhardt, Jr.
Like this? Please subscribe, and join me on my new platform for peak performance, life coaching, and personal growth: https://www.youtube.com/c/JohnRMiles/.
Here is a link to the video featured at the beginning of this podcast (Credit the U.S. Navy): https://www.navy.com/faces-fleet-ep-0…
How Jesse Iwuji is Creating an Unstoppable Life
Thank you for listening to the Passion Struck podcast. In this powerful episode, John R. Miles and Navy LCDR Jesse Iwuji discuss how the Navy has taught him what success looks like, how to confront adversity and to keep believing, even when the cards are stacked against you. They unpack how he made the decision while on deployment to go after his NASCAR dream. Jesse discusses how everything he did in the military, he is putting into the car. Many times he wanted to quit. He wrecked in his first six races and he doubted himself but persevered by taking action every day to improve.
How many people have these big goals, these big dreams that they're too scared to go after, and they go to the grave with them.? He did not want to be one of those who didn't pursue their bucket list and uses this interview to unveil his secrets for creating an unstoppable life.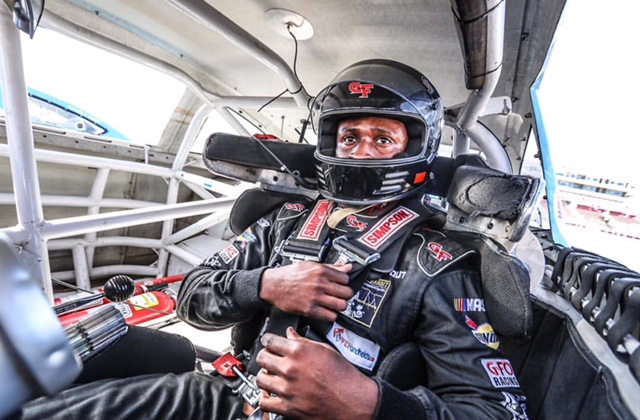 Jesse's episode is the second one during September to salute veterans who served during the 20-year war on terror. The previous episodes featured Motosport Blackall Racing Team, featuring Astronauts Wendy Lawrence and Kayla Barron, Navy SEAL Mark Divine, Navy SEAL, Army Colonel Doctor Bob Adams, and Navy SEAL William Branum.
New Interviews with the World's GREATEST high achievers will be posted every Tuesday with a Momentum Friday inspirational message!
Creating an Unstoppable Life Show Notes
Quotes From NASCAR Racer Jesse Iwuji
FOLLOW JESSE IWUJI
No one has ever tried to enter NASCAR from the Navy–until now. Jesse Iwuji is a Navy Officer and NASCAR Xfinity (sponsored by Emmitt Smith) and Camping World Truck Series driver. He graduated from the U.S. Naval Academy, where he played NCAA Division 1-A college football for four years and was commissioned as a Surface Warfare Officer in the US Navy. He is still currently an officer, and he has been on two Arabian Gulf deployments.
Outside of the Navy, Jesse has always had a passion for Motorsports. In 2015 Jesse made history by becoming the first US Naval Officer and Naval Academy graduate to compete in NASCAR. He is a two-time winner of the NASCAR Diverse Driver award. Outside of racing & the Navy, Jesse has also starred in various TV & Online shows, owns his own drag racing events company called The Red List Group, owns a trucking business called JBJE Transportation, and an esports events company based around sim racing.
*Instagram: https://www.instagram.com/jesse_iwuji/
*YouTube: https://www.youtube.com/user/hhsfball05
*Facebook: https://www.facebook.com/Jesseiwujira…
*Twitter: https://twitter.com/Jesse_Iwuji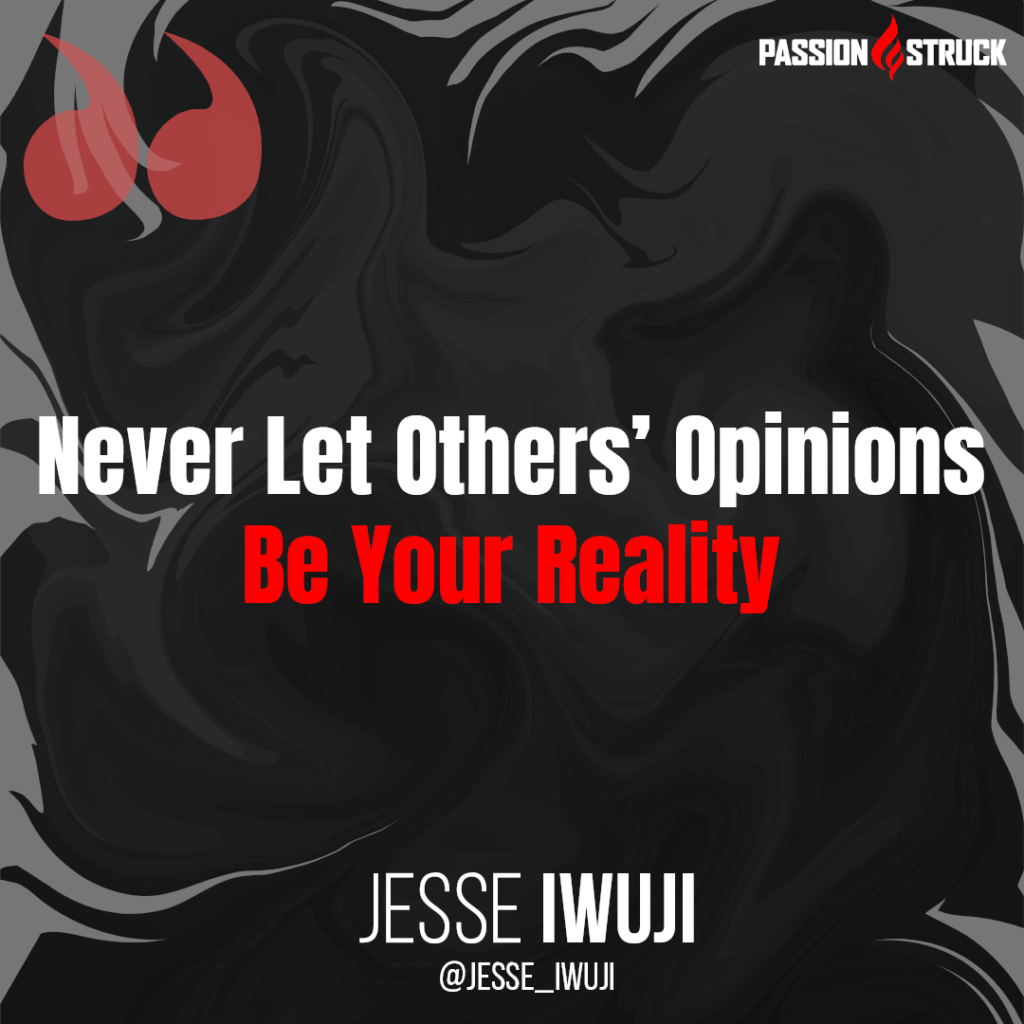 ENGAGE WITH JOHN R. MILES
* Subscribe to my channel: https://www.youtube.com/c/JohnRMiles
* Leave a comment, 5-star rating (please!)
* Support me: https://johnrmiles.com
* Twitter: https://twitter.com/Milesjohnr
* Facebook: https://www.facebook.com/Johnrmiles.c0m​.
* Medium: https://medium.com/@JohnRMiles​
* Instagram: https://www.instagram.com/john_r_miles
ABOUT JOHN R. MILES
* https://johnrmiles.com/my-story/
* Guides: https://johnrmiles.com/blog/
* Coaching: https://passionstruck.com/coaching/
* Speaking: https://johnrmiles.com/speaking-business-transformation/
* Gear: https://www.zazzle.com/store/passion_struck
PASSION STRUCK
*Subscribe to Podcast: https://podcasts.apple.com/us/podcast/the-passion-struck-podcast/id1553279283
*Website: https://passionstruck.com/
*About: https://passionstruck.com/about-passionstruck-johnrmiles/
*Instagram: https://www.instagram.com/passion_struck_podcast
*LinkedIn: https://www.linkedin.com/company/passionstruck