On this episode of Passion Struck, I'm joined by Lisa Honig Buksbaum, Founder and CEO of Soaringwords, to discuss her latest book, "Soaring into Strength: Love Transcends Pain" and how it can support your path towards healing. As a trailblazing figure in the fields of self-improvement and positive psychology, Lisa's leadership has inspired millions.
Discover how "Soaring into Strength" can guide you towards finding your direction, purpose, and reclaiming your inner power. Don't miss this illuminating interview with Lisa Honig Buksbaum as she shares her wisdom on how to soar into strength and transform your healing journey!
Like this show? Please leave us a review here – even one sentence helps! Post a screenshot of you listening on Instagram & tag us to thank you personally!
Hear the secrets and philosophy of the World's GREATEST high achievers every Tuesday and Thursday, and tune in each week for an inspirational Momentum Friday solo message.
Listen to the episode on Apple Podcasts, Spotify, Podcast Addict, Pocket Casts, Stitcher, Castbox, Google Podcasts, Listen Notes, Amazon Music, or on your favorite podcast platform. You can watch the interview on YouTube below.
Enjoy!
In This Episode, Lisa Honig Buksbaum And I Discuss Her Book "Soaring into Strength."
Wouldn't it be wonderful to possess the inner fortitude to "Never give up" and to motivate your loved ones and friends to face challenges head-on with courage, humor, and grace?
Ever since she was a young girl, my guest today Lisa Honig Booksbaum had a strong desire to help others. Whether it was rescuing a blind duck at a park or standing up for her younger brother during his asthma attacks, she always found herself as a helper during times of crisis. However, her life took a dramatic turn as an adult when a phone call in the middle of the night sparked a series of traumatic events. In just ten months, Lisa lost her brother to an asthma-induced heart attack, watched her father battle lymphoma, and saw her son become critically ill.
The overwhelming pain and grief left her feeling as if she had been permanently damaged. But amidst her darkest moments, Lisa found her calling on a sunrise walk along the beach during her son's illness. She heard the word "Soaringwords" and instantly knew her purpose in life. She channeled her passion and resilience into creating a global movement that would inspire millions to never give up hope. Her experiences with tragedy and loss led her to dedicate her life to helping others who were going through similar struggles, becoming a beacon of hope and inspiration for many.
In our interview, Lisa offers a valuable guide for living a life filled with kindness, wisdom, and humor at a time when the world is in great need of hope, faith, and inspiring role models. Her words are particularly relevant given the current challenges of our times. Lisa Honig Buksbaum's unwavering determination, boundless courage, and immense heart enable her to transcend the difficulties and hardships of life, and she discusses how you can too.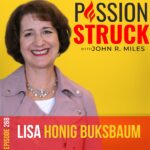 Please Scroll Down For Featured Resources
Thank You, Indeed, For Sponsoring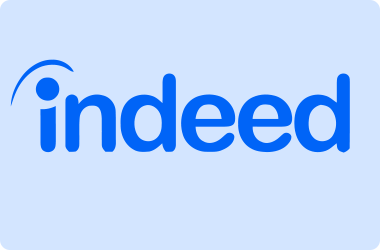 With Indeed, you can search for millions of jobs online to find the next step in your career. With tools for job search, resumes, company reviews, and more..
Head to https://www.indeed.com/passionstruck, where you can receive a $75 credit to attract, interview, and hire in one place.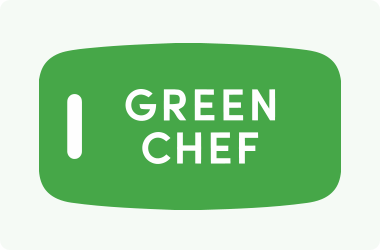 The #1 Meal Kit for Eating Well … Now offering more options than ever before! Choose from Keto+Paleo, Mediterranean, Fast & Fit, Vegan, Vegetarian, and Gluten-free. Use code passionstruck60 to get $60 off, plus free shipping!"
*Our Patreon Page: https://www.patreon.com/passionstruck.
Starter Packs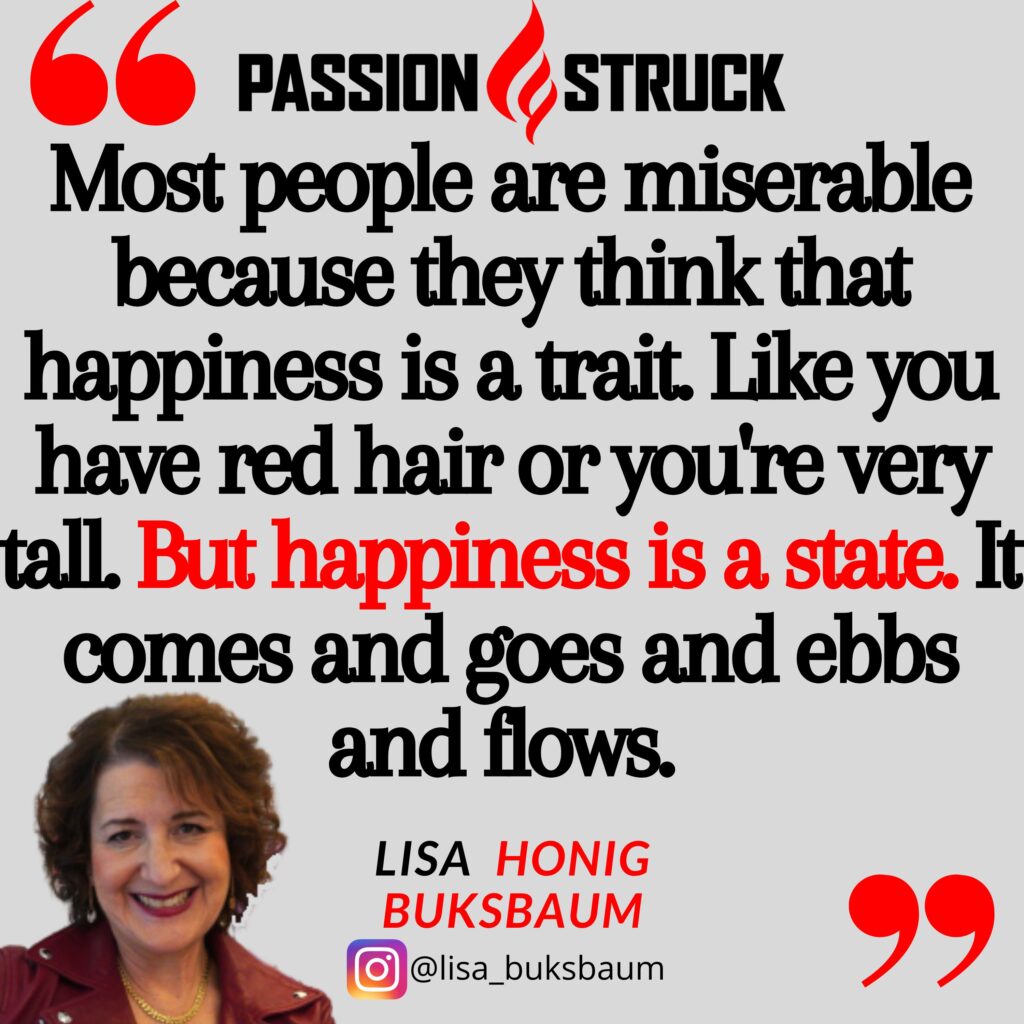 New to the show? These Starter Packs are collections of our most popular episodes grouped by topic, and we now have them also on Spotify. To find your old favorites, you can also browse starter packs for existing listeners. Every week, John interviews everyday heroes from all walks of life. Learn how to subscribe to the show and never miss a new episode and topic.
Like this? Please subscribe, and join me on my new YouTube platform for peak performance, life coaching, and personal growth: https://www.youtube.com/c/JohnRMiles/.
More From My Interview With Lisa Honig Buksbaum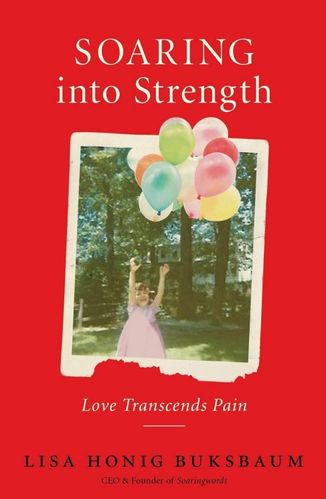 During our interview, I asked Lisa what the impact of ordinary people doing extraordinary things is.
Lisa Honig Buksbaum explains, "It's enormous. And I think it's what fuels the world. It just takes a nanosecond to be kind or gracious or considerate. And I think these everyday heroes are the fuel that drives civility and kindness, and connectivity. We all have that opportunity to be that one caring, loving adult, whether that's a teacher, a neighbor, a school crossing guard, or librarian, or someone who's a coach or someone mentoring people, but we always have that opportunity—unity to be that caring presence for others.
There are so many ways that we could show up and be heroic to someone in our life, just taking that extra 30 or 60 seconds to be kind. And that's one of the benefits that's come out of this through the years, I believe."
Thanks, Lisa Honig Buksbaum
If you enjoyed this interview with Lisa Honig Buksbaum, let her know by clicking on the link below and sending her a quick shout on Instagram:
Click here to show Lisa Honig Buksbaum your thoughts about today's episode on Instagram!
Click here to let John R. Miles know about your number one takeaway from this episode!
And if you want us to answer your questions or you have a topic you would like John to discuss on one of our upcoming weekly Momentum Friday episodes, drop us a line at [email protected].
Resources From The Show With Lisa Honig Buksbaum
Please note that some of the links on this page (books, movies, music, etc.) lead to affiliate programs for which The Passion Struck podcast receives compensation. It's just one of the ways we keep the lights on around here. Thank you so much for being so supportive!
Website: www.soaringwords.org
LinkedIn: https://www.linkedin.com/company/10419286/admin/
Facebook: https://www.facebook.com/Soaringwords
Twitter: https://twitter.com/soaringwords
Instagram: https://www.instagram.com/soaringwords/
YouTube: https://www.youtube.com/user/Soaringwords
My solo episode on how to unleash your creativity: https://passionstruck.com/unleash-your-creativity/
Want to hear my best interviews from 2022? Check out episode 233 on intentional greatness and episode 234 on intentional behavior change.
My interview with Dr. Scott Barry Kaufman and Dr. Jordan Feingold on Choosing Growth and transcending self-doubt, fear, and anxiety: https://passionstruck.com/jordyn-feingold-scott-barry-kaufman-chose-growth/
My interview with NYU Stern School of Business Professor Scott Galloway on Why America is Adrift: https://passionstruck.com/scott-galloway-america-is-adrift/
My solo episode on why micro choices matter: https://passionstruck.com/why-your-micro-choices-determine-your-life/
About Today's Guest, Lisa Honig Buksbaum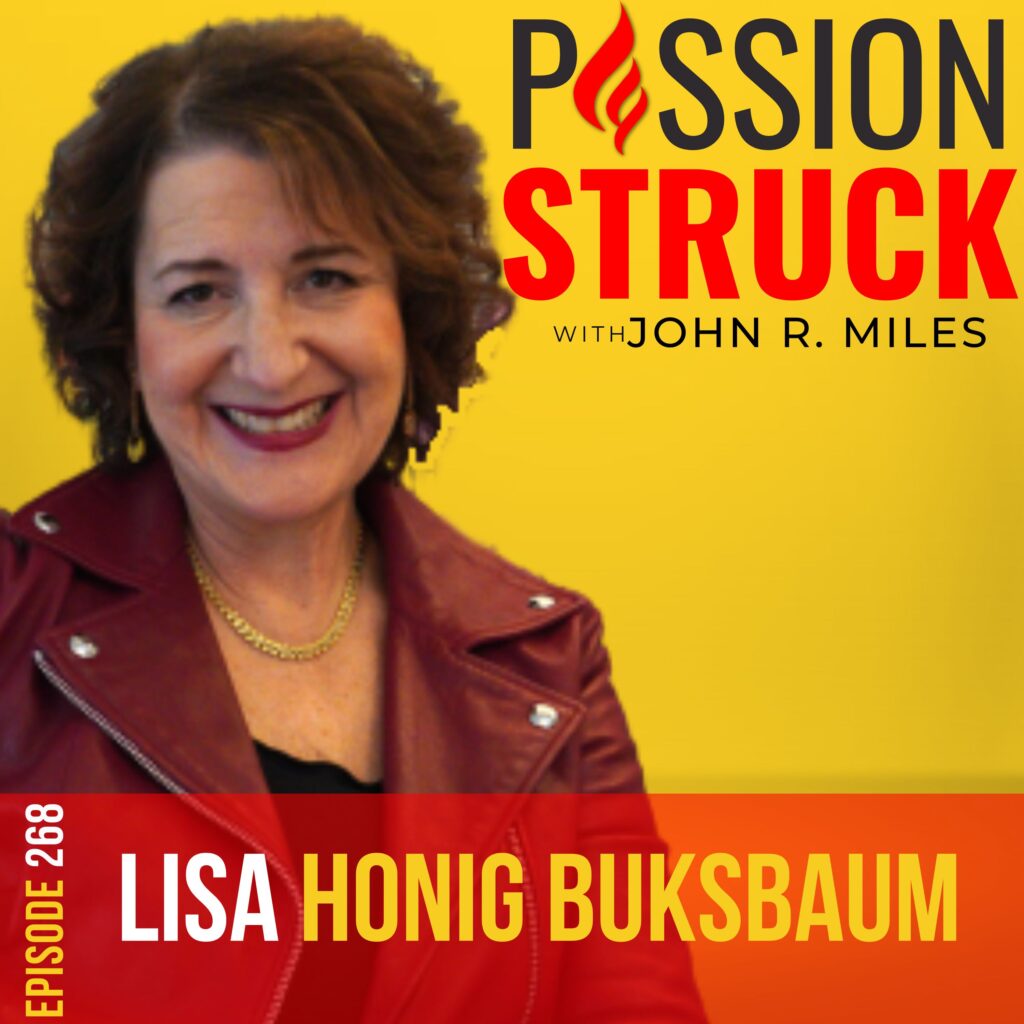 Lisa Honig Booksbaum is a passionary: a visionary driven by great passion and action. An author, intuitive healer, well-loved inspirational speaker, and expert workshop leader and facilitator, Lisa has shared her wisdom with thousands of people worldwide. Three experiences with death and illness in her family during a ten-month period motivated her to launch Soaringwords, a not-for-profit organization devoted to inspiring children, families, adults, seniors, and health care professionals to take active roles in self-healing to experience greater physical, emotional, and mental well-being. Since 2000, Lisa has shared Soaringwords' SOARING into Strength Positive Health Initiatives with more than 500,000 people. She is the author of SOARING into Strength: Love Transcends Pain, her debut memoir.
Follow John R. Miles On The Socials
* Twitter: https://twitter.com/Milesjohnr
* Facebook: https://www.facebook.com/johnrmiles.c0m
* Medium: https://medium.com/@JohnRMiles​
* Instagram: https://www.instagram.com/john_r_miles
* LinkedIn: https://www.linkedin.com/in/milesjohn/
* Blog: https://johnrmiles.com/blog/
* Instagram: https://www.instagram.com/passion_struck_podcast/
* Gear: https://www.zazzle.com/store/passion_struck/
John R. Miles is a serial entrepreneur and the CEO and founder of Passion Struck. This full-service media company helps people live intentionally by creating best-in-class educational and entertainment content. John is also a prolific public speaker, venture capitalist, and author named to the ComputerWorld Top 100 IT Leaders.
John is the host of the top-ranked Passion Struck Podcast. The show focused on exploring the mindset and philosophy of the world's most inspiring people to learn their lessons to living intentionally. Passion Struck aspires to speak to the humanity of people in a way that makes them want to live better, be better, and impact.