Jeremy Fall, a visionary entrepreneur and advocate for change, joins us on this episode of Passion Struck. With a towering height of six foot seven, Jeremy has made a name for himself in Hollywood's elite circles, rubbing shoulders with A-listers and reshaping the nightlife scene. As the first restaurateur to be represented by Jay Z's Rock Nation, Jeremy has opened 14 groundbreaking restaurants across the nation.
However, Jeremy's journey goes beyond the glamorous surface. Battling anxiety and OCD, Jeremy has embraced his mental health as a driving force for creativity. In his new book, "Falling Upwards: Living the Dream One Panic Attack at a Time," Jeremy shares his personal experiences and challenges societal norms around mental health, particularly for men and those with mixed-race backgrounds.
Join us as we delve into his captivating story and gain invaluable insights on embracing authenticity, redefining masculinity, and prioritizing mental well-being. In this episode, we address Mental Health, the importance of creating a Shame-Free environment, and Breaking Stigmas. Jeremy Fall offers a wealth of knowledge on Mental Health, guiding us toward Mental Wellness, raising Awareness, and Advocating for this crucial aspect of our lives. We explore strategies for Overcoming Shame, creating Safe Spaces for Open Conversations, and engaging in Mental Health Dialogues. Tune in to gain powerful Insights on Mental Health, and discover how to navigate this journey with Jeremy as your guide.
Want to learn the 12 philosophies that the most successful people use to create a limitless life? Pre-order John R. Miles's new book, Passion Struck, which will be released on February 6, 2024.
Like this show? Please leave us a review here – even one sentence helps! Please post a screenshot of you listening on Instagram & tag us to thank you personally!
And in case you didn't already know it, John R. Miles (@John_R_Miles) takes your comments and questions for Momentum Friday right here every week! If you want him to answer your question, register your feedback, or tell your story on one of our upcoming weekly Momentum Friday episodes, drop us a line at [email protected]. Now, let's dive in!
Hear the secrets and philosophy of the World's GREATEST high achievers every Tuesday and Thursday, and tune in each week for an inspirational Momentum Friday solo message.
Listen to the episode on Apple Podcasts, Spotify, Podcast Addict, Pocket Casts, Stitcher, Castbox, Google Podcasts, Listen Notes, Amazon Music, or on your favorite podcast platform. You can watch the interview on YouTube below.
Breaking Taboos: Jeremy Fall's Unconventional Path to Mental Health Triumph
Jeremy Fall is on a mission to destigmatize mental health, delivering a powerful message that it's perfectly okay to seek help when you're struggling. With remarkable transparency and candor, Jeremy shares his own journey through the shadows of mental illness. He eloquently emphasizes that mental health issues are no different from physical ailments; they, too, require intervention, treatment, and sometimes medication.
Drawing from the wisdom and experiences he shared in his interview, Jeremy's story serves as a beacon, illuminating the path for others. By opening up about his struggles and triumphs, he encourages a much-needed societal conversation about mental health. It's a conversation that's long overdue but essential for dismantling the taboos and embracing mental health as an integral part of our overall well-being.
In this episode, you will be able to:
Gain practical strategies to break the stigma surrounding mental health and promote understanding and empathy.
Unlock the power of digital validation to reshape society's perception of mental health and create a more accepting and inclusive world.
Explore the redefinition of modern masculinity and discover how embracing vulnerability can enhance mental well-being and build stronger relationships.
Discover the importance of seeking help and how it can lead to personal growth, resilience, and overall improved mental health.
Dive into the challenges faced by individuals in the restaurant industry and learn strategies to prioritize mental well-being in a high-pressure environment.
Join us as we explore Jeremy's inspiring journey and gain fresh perspectives on mental health, resilience, and the power of seeking support.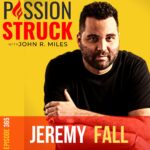 Please Scroll Down For Featured Resources
Thank You, Indeed, For Sponsoring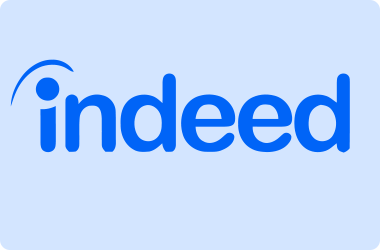 With Indeed, you can search for millions of jobs online to find the next step in your career. With tools for job search, resumes, company reviews, and more.
Head to https://www.indeed.com/passionstruck, where you can receive a $75 credit to attract, interview, and hire in one place.
Thank You, One Skin, For Sponsoring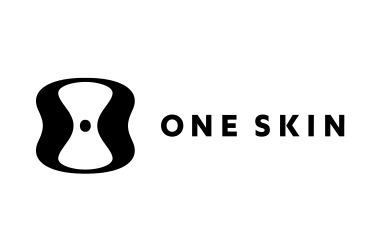 Change how your skin ages with the help of OneSkin. All OneSkin Topical Supplements are formulated with OS-01, the first ingredient scientifically proven to reverse skin's biological age at the molecular level. Use the code PASSIONSTRUCK to get 15% off your order.
*Our Patreon Page: https://www.patreon.com/passionstruck.
Check Out The Improveit Podcast With Host Erin Diehl: CLICK HERE.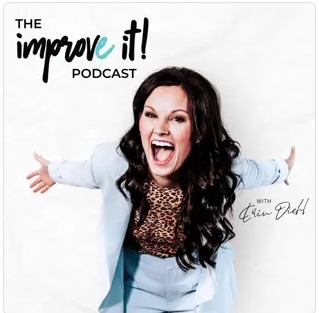 Join Erin every Wednesday as she speaks with personal and professional development gurus about the things that make this life pesky and beautiful!
Starter Packs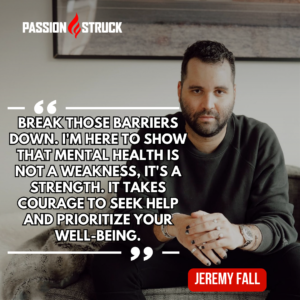 New to the show? These Starter Packs are collections of our most popular episodes grouped by topic, and we now have them also on Spotify.
You can also browse starter packs for existing listeners to find your old favorites. Every week, John interviews everyday heroes from all walks of life. Learn how to subscribe to the show and never miss a new episode and topic.
Like this? Please subscribe and join me on my new YouTube platform for peak performance, life coaching, and personal mastery.
A Q&A With Jeremy Fall about his New Book "Falling Upwards"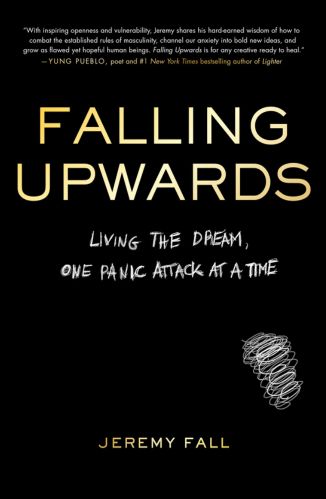 Did you know that the digital era has revolutionized the age-old tradition of storytelling? It's incredible how we can now share our journeys, inspirations, dreams, and even our darkest of fears with a global audience. Utilizing social media and digital platforms to raise awareness and break stereotypes has amplified the voices of those who would otherwise be unheard.
Jeremy Fall echoes this digital storytelling sentiment quite beautifully. He decided to pen down his journey in a book. It wasn't about being published; it wasn't about judgment or the outside world. It was raw, emotional, and, most importantly, therapeutic. An account of understanding his behaviors, anxieties, and struggles with mental health. It served as both a self-expressive outlet and a way to encourage people around him to communicate their internal struggles.
Facing a mental health challenge can feel like an uphill battle. Throw in the whirlwind of finding the right kind of help and it seems like navigating through a maze. But remember, it's not a sprint. It's a marathon. Just like how you wouldn't expect to cure a flu overnight, treating mental health requires time, patience, and the right kind of professional help.
Reflecting on his own experiences, Jeremy Fall echoes this sentiment. He had to find the right course of medication explore different treatment options until he found his silver lining. Backpacking on his past experiences, Jeremy reiterated that the spirals would not be eliminated completely, but thanks to medication, they were manageable. And for this, he was grateful to his mental health warriors – his therapist and psychiatrist, who were constant pillars of support and guidance.
Isn't it absolutely mind-blowing how even in today's modern society, mental health is still often treated like a skeleton in the closet? But hey, let's talk about our fears and anxieties. Let's face it, being open about how you're feeling and what you're going through can really make a difference. No matter the stigma attached to mental health, it's important to tear down these walls and foster a culture of understanding and empathy. After all, we only get one shot at life, and having a sound mind goes hand in hand with achieving our dreams, right?
Now, take a look at Jeremy Fall's journey. This guy had it all – a successful career in the culinary industry, running his own businesses, yet he found himself battling mental health challenges. Jeremy opted to seek help. He went through therapy, and explored medication, realizing it wasn't something to be afraid of but, instead, a tool to manage his mental well-being. His resilience and bravery really stand testament to the whole 'it's okay to not be okay' message.
Thanks, Jeremy Fall
If you enjoyed this interview with Jeremy Fall, let him know by clicking on the link below and sending him a quick shout on Instagram:
Click here to show Jeremy Fall your thoughts about today's episode on Instagram!
Click here to let John R. Miles know about your number one takeaway from this episode!
If you want us to answer your questions or you have a topic you would like John to discuss on one of our upcoming weekly Momentum Friday episodes, drop us a line at [email protected].
Resources From The Show With Jeremy Fall
Please note that some of the links on this page (books, movies, music, etc.) lead to affiliate programs for which The Passion Struck podcast receives compensation. It's just one of the ways we keep the lights on around here. Thank you so much for being so supportive!
Website: https://jeremyfall.com/
Instagram: https://www.instagram.com/jeremyfall/
Twitter: @jeremyfall
Buy Jeremy Fall's Book: https://amzn.to/497vcVQ
Passion Struck Core Value System: https://passionstruck.com/the-passion-struck-core-belief-system/
Listen to Passion Struck's interviews with New York Times bestselling authors Gretchen Rubin and Seth Godin.
Check out Passion Struck's Episode Starter Packs on Spotify or Passion Struck starter packs to get started with the podcast.
Want to learn the 12 philosophies that the most successful people use to create a limitless life? Pre-order John R. Miles's new book, Passion Struck, which will be released on February 6, 2024.
My solo episode on Stop Hiding Your Authentic Self: https://passionstruck.com/stop-hiding-your-authentic-self-john-r-miles/
Watch my interview with Gretchen Rubin On Why The Key To Happiness Is Knowing Yourself: https://passionstruck.com/gretchen-rubin-the-key-to-happiness/
Catch my interview with Jen Bricker-Bauer On Everything Is Possible: https://passionstruck.com/jen-bricker-bauer-on-everything-is-possible/
My solo episode on What Is Sisu? Harnessing The Finnish Art Of Courage For Life: https://passionstruck.com/what-is-sisu-finlands-powerhouse-of-resilience/
About Today's Guest, Jeremy Fall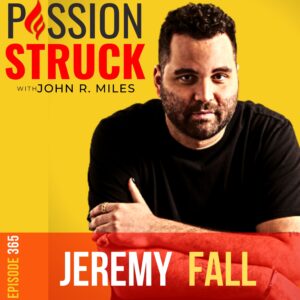 Jeremy Fall, a multifaceted entrepreneur and culinary innovator, is a prominent figure in the world of food, media, and technology. As the founder of various ventures and a trailblazer in the culinary scene, Jeremy's impact reaches across diverse industries. With a passion for food, Jeremy began his culinary journey with a vision that transcended traditional norms. He ventured into the restaurant industry, creating unique dining experiences that pushed boundaries and captured the essence of modern cuisine.
Jeremy's influence goes beyond the culinary world. He has ventured into the realm of media, collaborating with well-known brands and shaping the way food is experienced in the digital age. Through a blend of creativity and technology, he's redefining how we interact with culinary content and the culinary industry itself.
In addition to his contributions in the culinary and media domains, Jeremy has embraced the transformative potential of technology, particularly in the field of Web 3.0 and NFTs. His forward-thinking approach to Web 3.0 technology allows him to explore new avenues of digital ownership, authenticity, and sustainability in the food industry.
Jeremy Fall's innovative spirit and unique approach to entrepreneurship have led him to create a significant impact in multiple fields. His story is a testament to carving one's path, embracing new technologies, and reimagining the possibilities across different industries, all while staying true to a core passion for food and culinary excellence.
Follow John R. Miles On The Socials
* Twitter: https://twitter.com/Milesjohnr
* Facebook: https://www.facebook.com/johnrmiles.c0m
* Medium: https://medium.com/@JohnRMiles​
* Instagram: https://www.instagram.com/john_r_miles
* LinkedIn: https://www.linkedin.com/in/milesjohn/
* Blog: https://johnrmiles.com/blog/
* Instagram: https://www.instagram.com/passion_struck_podcast/
* Gear: https://www.zazzle.com/store/passion_struck/
Learn more about me: https://johnrmiles.com.
Passion Struck aspires to speak to the humanity of people in a way that makes them want to better, live better, and impact the world.
Passion Struck's mission is to unlock the power of intentionality for the benefit of us all. To create a world where we live better, be better, and impact the world through our unique and powerful content.