Jason Feifer (@heyfeifer) is the editor in chief of Entrepreneur magazine, author of Build for Tomorrow: An Action Plan for Embracing Change, Adapting Fast, and Future-Proofing Your Career, and host of the Build for Tomorrow podcast,
We often hear that to grow and develop requires embracing change. But what does embracing change mean exactly? Do you do that by embracing ALL types of change to pursue personal growth? If you're going to become your best self, are there particular areas of your life where you should focus on change relative to others? And most importantly, how do you determine how you adapt quickly to the change?
Hear the secrets and philosophy of the World's GREATEST high achievers every Monday and Thursday, and tune in each week for an inspirational Momentum Friday solo message.
Like this show? Please leave us a review here – even one sentence helps! Post a screenshot of you listening on Instagram & tag us to thank you personally!
Listen to the episode on Apple Podcasts, Spotify, Podcast Addict, Pocket Casts, Stitcher, Castbox, Google Podcasts, Listen Notes, Amazon Music, or on your favorite podcast platform. You can watch the interview on YouTube below.
Enjoy!
What I Discuss With Jason Feifer About His New Book Build For Tomorrow
The future is not predictable, but one thing is for sure: your job today isn't the same as it will be done five years from now. Instead of resisting the unavoidable changes already proceeding, being able to adapt quickly and embrace changes is what will future-proof your career and overall happiness in the coming world, according to Entrepreneur magazine editor-in-chief Jason Feifer in his book Build for Tomorrow: An Action Plan for Embracing Change, Adapting Fast, and Future-Proofing Your Career.
Jason Feifer shows us how to navigate these decisions on our journey to becoming passion-struck through the lens of his new book Build for Tomorrow. During our conversation, we discuss how to chase the gains that come with change while avoiding the gaps, achieving long-term success in our world, why we should reconsider the impossible, and so much more.
Why he believes the secret to public speaking is interlocking parts
The secret to Entrepreneur Magazine's recipe for success
How to create a sizeable personal brand while doing your day job
The common trait Jeff Feifer found in all successful entrepreneurs
The keys to future-proofing your career
The four phases of embracing change and which is most important
Why do we extrapolate the loss and its importance to our success
Why should we be Living in the gain, not the gap
Understanding the importance of the what and the why
How to take charge of your distractions
Importance of playing the long game
Jim McKelvey's advice on finding your But, Really
Why you should constantly reconsider the impossible
Have any questions, comments, or stories you'd like to share? Drop us a line at

[email protected]

m!
And much more…
Please Scroll Down For Featured Resources
Our Patreon Page: https://www.patreon.com/passionstruck
Thank You, Dry Farm Wines, For Sponsoring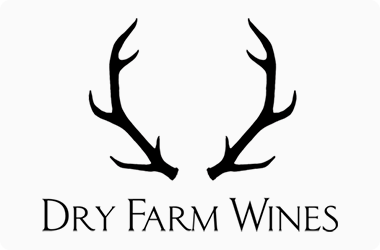 This episode of Passion Struck with John R. Miles is brought to you by Dry Farm Wines, which Have No Chemical Additives for Aroma, Color, Flavor, or Texture Enhancement. Dry Farm Wines – The Only Natural Wine Club That Goes Above and Beyond Industry Standards. For Passion Struck listeners: Dry Farm Wines offers an extra bottle in your first box for a penny (because it's alcohol, it can't be free). See all the details and collect your wine at https://www.dryfarmwines.com/passionstruck/.
*Our Patreon Page: https://www.patreon.com/passionstruck.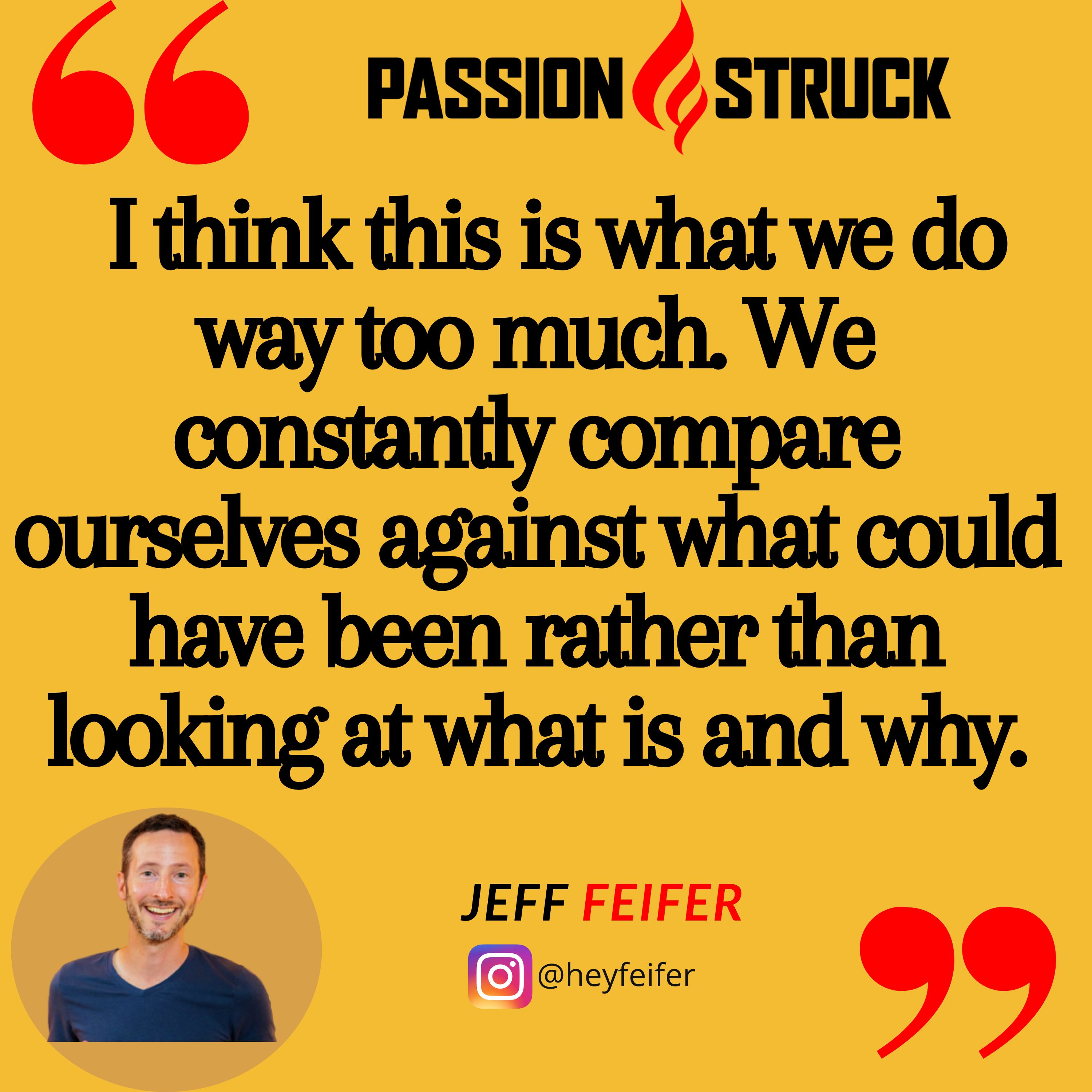 New to the show? These Starter Packs are collections of our most popular episodes grouped by topic, and we now have them also on Spotify. You can also browse starter packs for existing listeners to find your old favorites. Every week, John interviews everyday heroes from all walks of life. Learn how to subscribe to the show and never miss a new episode and topic.
Like this? Please subscribe, and join me on my new YouTube platform for peak performance, life coaching, and personal growth: https://www.youtube.com/c/JohnRMiles/.
More From My Interview With Jason Feifer.
During the Passion Struck podcast interview, I brought up Benjamen Hardy's Book The Gap and the Gain, where he says that unsuccessful people focus on the gap, but successful people focus on the gain. Basically, we all have an ideal which is a moving target that is always out of reach, and when we measure ourselves against the ideal, we're in the gap However, if we measure ourselves against our previous selves, we're in the game. I asked Jason if he could explain his concept of loss concept and gain.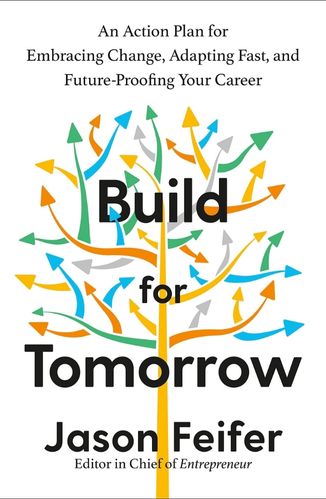 Jason Feifer explains, "As I watch people navigate change. It's a natural psychological phenomenon. It's been a kind of a mainstay of psychological research for decades now called loss aversion theory. And what it shows us is that we are naturally more concerned about loss, we focus more on loss, and we frame things as a loss than we are in gain.
I'll give you a personal example. A friend told me to buy Bitcoin when Bitcoin was $4,000. I said, Ah, this thing sounds stupid, but I guess I've heard of it enough. And I trust my friends, so I'll buy two of them. So I invested $1,000 and Bitcoin, then it went up, and I was excited. And then it went down. And it stayed down for quite a while.
And I said, I shouldn't have done this, and then it came back up. And when Bitcoin got to $16,000, I decided to sell because I thought it couldn't possibly go any higher than this. Now, we all know that that turned into a very poor financial decision. But I sold, and then as Bitcoin went up, and up and up and up, I mean, obviously, as we talk right now, it's down quite a bit, but who knows, was at least in the 50s, or maybe $60,000.
I gotta tell you. I could not stand it. I could not I didn't want to hear about it. I do want to talk about it. I used to text friends about crypto and didn't want to do it. Why? Because to me, that sale felt like a loss. It wasn't, it was a gain. I made money. But it felt like a loss because I was comparing it against the profits I could have had if I had done something else. I think this is what we do way too much. We constantly compare ourselves against what could have been rather than looking at what is and why.
Thanks, Jason Feifer!
If you enjoyed this interview with Jason Feifer, let him know by clicking on the link below and sending him a quick shout on Instagram and Twitter:
Click here to thank Jason Feifer on Instagram!
Click here to thank Jason Feifer on Twitter!
Click here to let John R. Miles know about your number one takeaway from this episode!
And if you want us to answer your questions or you have a topic you would like John to discuss on one of our upcoming weekly Momentum Friday episodes, drop us a line at [email protected].
Resources From The Show With Jason Feifer
Please note that some of the links on this page (books, movies, music, etc.) lead to affiliate programs for which The Passion Struck podcast receives compensation. It's just one of the ways we keep the lights on around here. Thank you so much for being so supportive!
* Website: https://www.jasonfeifer.com/
* LinkedIn: https://www.linkedin.com/in/jason-feifer-b04543a/
* Instagram: https://www.instagram.com/heyfeifer/
* Twitter: https://twitter.com/heyfeifer
Show Links
About Today's Guest Jason Feifer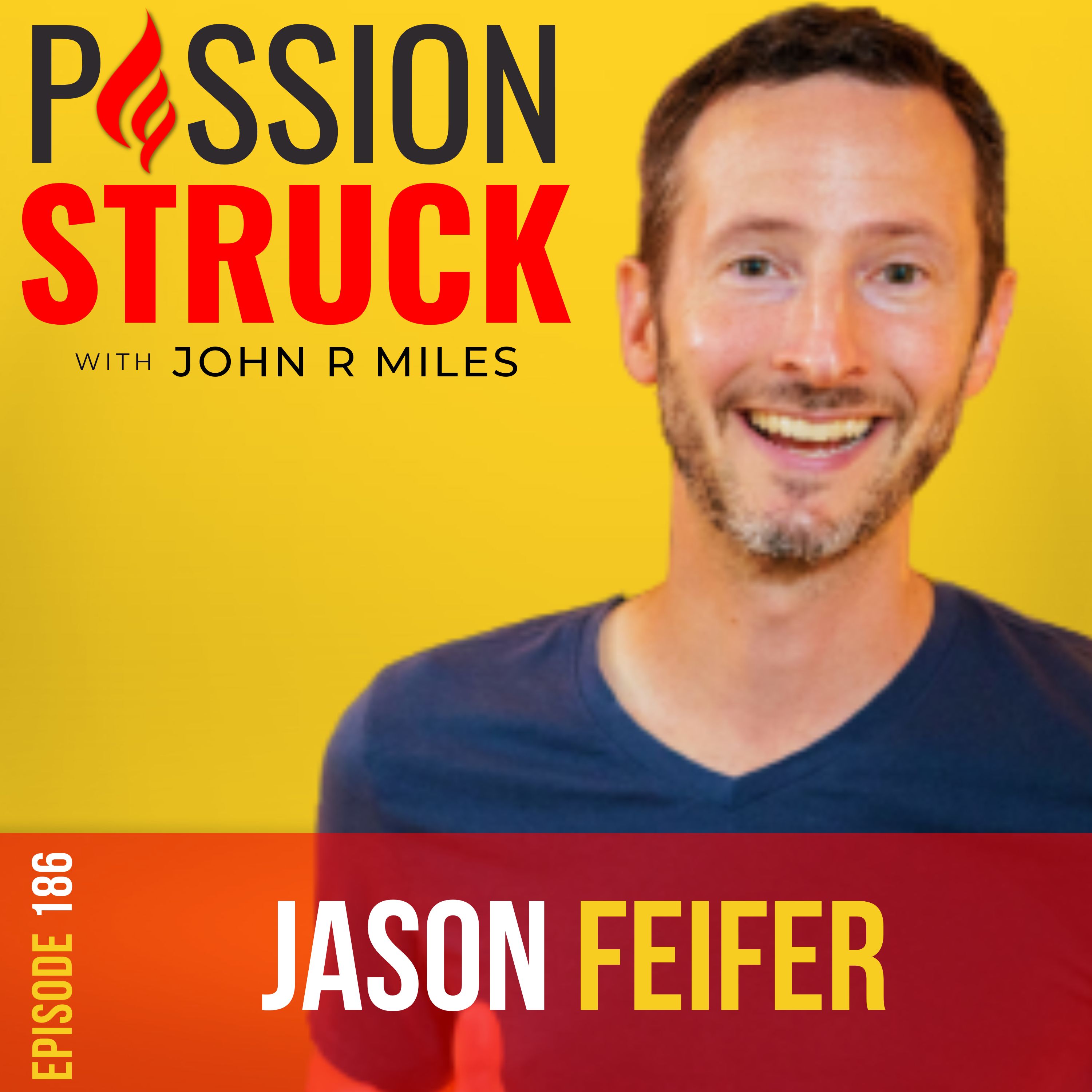 Jason Feifer is the editor-in-chief of Entrepreneur magazine, a startup advisor, and host of the podcasts Build for Tomorrow and Problem Solvers. He has worked as an editor at Fast Company, Men's Health, and Boston magazine. Jason is the author of the new book that was released on September 6th, BUILD FOR TOMORROW: An Action Plan for Embracing Change, Adapting Fast, and Future-Proofing Your Career.
Follow John R. Miles On The Socials
* Twitter: https://twitter.com/Milesjohnr
* Facebook: https://www.facebook.com/johnrmiles.c0m
* Medium: https://medium.com/@JohnRMiles​
* Instagram: https://www.instagram.com/john_r_miles
* LinkedIn: https://www.linkedin.com/in/milesjohn/
* Blog: https://johnrmiles.com/blog/
* Instagram: https://www.instagram.com/passion_struck_podcast/
* Gear: https://www.zazzle.com/store/passion_struck/
John R. Miles is a serial entrepreneur and the CEO and founder of Passion Struck. This full-service media company helps people live intentionally by creating best-in-class educational and entertainment content. John is also a prolific public speaker, venture capitalist, and author named to the ComputerWorld Top 100 IT Leaders.
John is the host of the PassionStruckPodcast. The show focused on exploring the mindset and philosophy of the world's most inspiring people to learn their lessons to living intentionally. Passion Struck aspires to speak to the humanity of people in a way that makes them want to live better, be better and impact.
Stay tuned for JJohn'slatest project, his upcoming book, which will be published in summer 2022.
Learn more about me: https://johnrmiles.com