Are you sick and weary of being single? Are you prepared to overcome obstacles, claim power, and let go of your old baggage? If so, our guest today Jaime Bronstein, who Yahoo Finance recognized as "The Number One Relationship Coach Transforming Lives," is here to teach you how to manifest the love of your life. Jaime is the author of the new book which launches today, "MAN*ifesting: A Step-By-Step Guide to Attracting the Love That is Meant For You."
How to Manifest Anything You Desire
Manifesting refers to the process of bringing something into existence through thoughts, beliefs, and actions. It is often associated with the idea of manifesting one's desires or goals through positive thinking, visualization, and focus. The concept of manifestation is based on the belief that our thoughts and emotions can attract and shape reality. Manifestation practitioners aim to use their minds' power to bring about desired outcomes in their lives, such as abundance, love, success, or happiness.
Hear the secrets and philosophy of the World's GREATEST high achievers every Monday and Thursday, and tune in each week for an inspirational Momentum Friday solo message.
Like this show? Please leave us a review here – even one sentence helps! Post a screenshot of you listening on Instagram & tag us to thank you personally!
Listen to the episode on Apple Podcasts, Spotify, Podcast Addict, Pocket Casts, Stitcher, Castbox, Google Podcasts, Listen Notes, Amazon Music, or on your favorite podcast platform. You can watch the interview on YouTube below.
Enjoy!
In This Episode, Jaime Bronstein and I Discuss Her Debut Book, Manifesting.
Jaime, a licensed psychotherapist and relationship coach with over 20 years of experience, shares her expertise and real-life examples from her work and personal journey to help our listeners overcome blocks and find the love and life they desire. This episode showcases Jaime's proven techniques and blend of psychological and spiritual tools that guide readers to their authentic selves and the love of their life. Get ready to learn the lost art of manifestation through an immersive and insightful experience.
The interview with Jaime Bronstein covers the following subjects:
How to remove the "Dating Personas" based on fear that has been holding you back.
How to connect with and develop your intuition, or inner compass, so that you may begin to trust yourself and live a life free of regret and poor choices.
Jamie Bronstein discloses the final element to attracting the love you deserve—the ideal person for you, not just any person.
How you can recover your real self—the self you were born as before life and difficult relationships got in the way.
Discover your inner resources to change your lens of perception.
Dispel self-defeating beliefs, and adjust your lens of vision.
And much, much more!
Have any questions, comments, or stories you'd like to share? Drop us a line at

[email protected]

m!
And much more…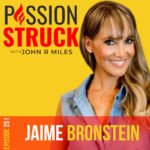 Please Scroll Down For Featured Resources
Thank You, Indeed, For Sponsoring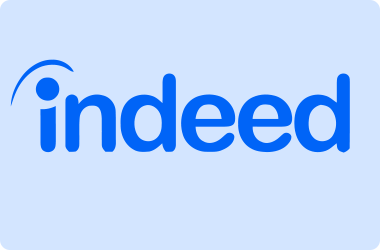 With Indeed, you can search for millions of jobs online to find the next step in your career. With tools for job search, resumes, company reviews, and more..
Head to https://www.indeed.com/passionstruck, where you can receive a $75 credit to attract, interview, and hire in one place.
Thank You, Shopify, For Sponsoring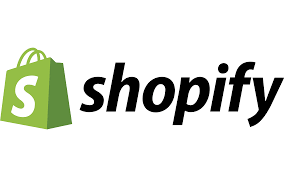 Discover the number one eCommerce platform for all businesses. Start, run + grow your business with Shopify®. Customize your store with their website builder. Trusted by millions of businesses. Sign up for a one-dollar-per-month trial period at SHOPIFY DOT COM SLASH "passionstruck."
Thank You, Green Chef, For Sponsoring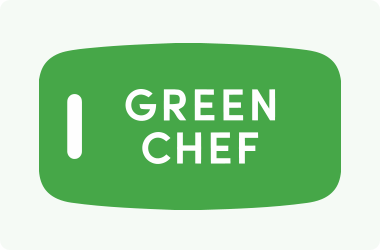 The #1 Meal Kit for Eating Well … Now offering more options than ever before! Choose from Keto+Paleo, Mediterranean, Fast & Fit, Vegan, Vegetarian, and Gluten-free. Use code passionstruck60 to get $60 off, plus free shipping!"
*Our Patreon Page: https://www.patreon.com/passionstruck.
Starter Packs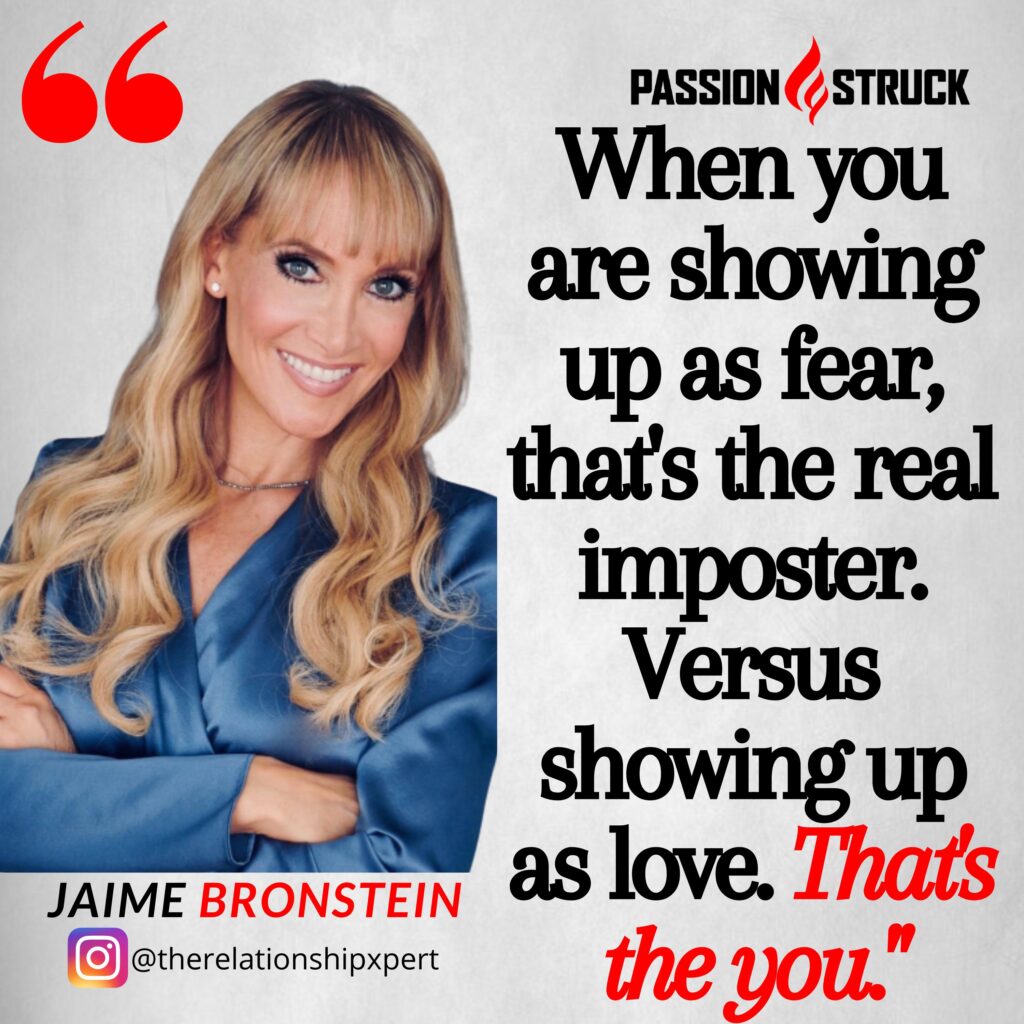 New to the show? These Starter Packs are collections of our most popular episodes grouped by topic, and we now have them also on Spotify. To find your old favorites, you can also browse starter packs for existing listeners. Every week, John interviews everyday heroes from all walks of life. Learn how to subscribe to the show and never miss a new episode and topic.
Like this? Please subscribe, and join me on my new YouTube platform for peak performance, life coaching, and personal growth: https://www.youtube.com/c/JohnRMiles/.
More From My Interview With Jaime Bronstein
During our interview, I asked Jaime how we can dispel self-defeating beliefs and adjust our lens of vision by changing our lens of perception.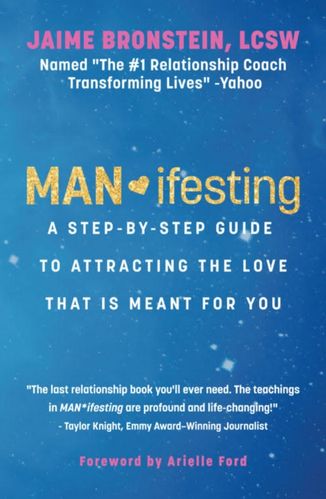 Jaime Bronstein explains, "Yes, changing your lens of perception and how you see things makes such a difference. And this goes back to change shifting your negative narratives and your limiting beliefs. But it's also a little bit more of an umbrella. What is your perception of something that just happened in your life? And this goes back to also, how you relate to the issue is the issue.
It's a choice of how you look at things. There's an author Michael Singer, Untethered Soul. So things are going to happen in our life. But if we attach an emotion to it, it keeps us stuck. That's what engraves in us a perception. But when we choose to say, 'I'm gonna let this pass through, not that I'm gonna ignore the emotion, I'll feel the emotion and let it pass through.'
That can help you to change your whole perception that this is the worst thing in the whole world. Okay, this happened. What am I going to do about it? Now, I'm going to heal, let it pass through, and move on with my life.
And then getting back to that future bias versus past bias, while being present, is the key that you want to be moving forward, while being present. That should be the title of my next book. Move forward while being present. It's a tricky one, but it's available for all of us."
Thanks, Jaime bronstein
If you enjoyed this interview with Jaime Bronstein, let her know by clicking on the link below and sending her a quick shout on Instagram:
Click here to show Jaime Bronstein your thoughts about today's episode on Instagram!
Click here to let John R. Miles know about your number one takeaway from this episode!
And if you want us to answer your questions or you have a topic you would like John to discuss on one of our upcoming weekly Momentum Friday episodes, drop us a line at [email protected].
Resources From The Show With Jaime Bronstein
Please note that some of the links on this page (books, movies, music, etc.) lead to affiliate programs for which The Passion Struck podcast receives compensation. It's just one of the ways we keep the lights on around here. Thank you so much for being so supportive!
My solo episode on why you need to stop chasing perfection: https://passionstruck.com/stop-chasing-perfection/
Want to hear my best interviews from 2022? Check out episode 233 on intentional greatness and episode 234 on intentional behavior change.
My interview with Dr. Scott Barry Kaufman and Dr. Jordan Feingold on Choosing Growth and transcending self-doubt, fear, and anxiety: https://passionstruck.com/jordyn-feingold-scott-barry-kaufman-chose-growth/
My interview with NYU Stern School of Business Professor Scott Galloway on Why America is Adrift: https://passionstruck.com/scott-galloway-america-is-adrift/
My solo episode on why micro choices matter: https://passionstruck.com/why-your-micro-choices-determine-your-life/
About Today's Guest, Jaime Bronstein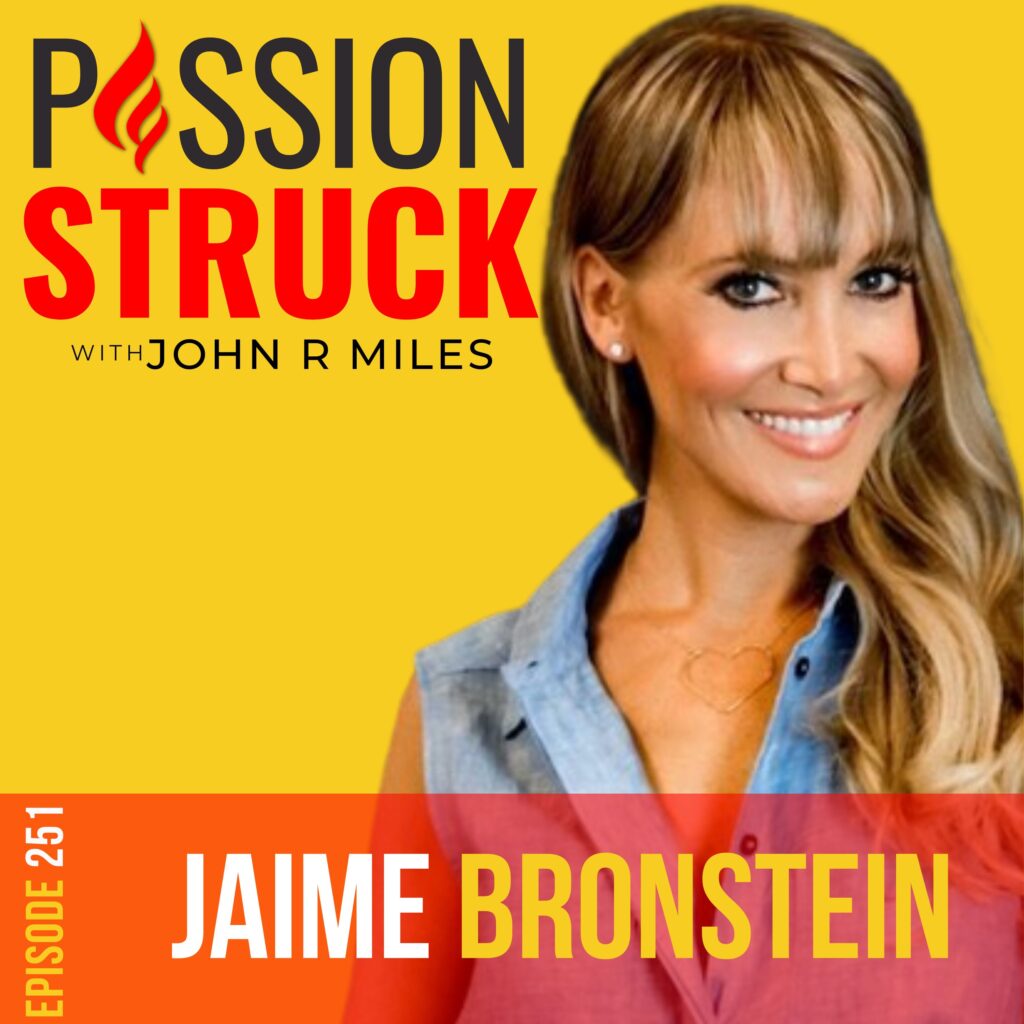 Jaime Bronstein is a licensed therapist (LCSW), relationship coach, and author of the upcoming book "MAN*ifesting: A Step-By-Step Guide to Attracting the Love That is Meant For You," (Post Hill Press, 2/7/23). Jaime works on Zoom and in-person with singles, couples, and people navigating breakups and divorces.
Growing up in Chicago, Jaime credits her parents' long-lasting marriage as a big inspiration for her love life and why she wanted to start her own business focusing on love. "I had the honor of growing up witnessing my parents' love. They just celebrated their 51st anniversary. They have been such an inspiration in my life," Jaime shares. "Because of them and my experience in love, I know that authentic romantic love exists, and I make it my life's work to teach people not to settle and to hold out for that real love connection!"
Jaime received her BA in psychology from Boston University and obtained a master's degree in social work from New York University. She then completed 3,000 hours of clinical work to become a psychotherapist and licensed clinical social worker. Jaime has three certifications in Spiritual Psychology from the University of Santa Monica, including Soul-Centered Living I, Life Mastery and Soul-Centered Living II, and Consciousness Health and Healing. She also has a certificate for completing the Gottman training from The Gottman Institute. Her studies and work enable her to help her clients heal, seeing each challenge in life as an opportunity to evolve as an individual to manifest love and live life to its fullest extent.
Follow John R. Miles On The Socials
* Twitter: https://twitter.com/Milesjohnr
* Facebook: https://www.facebook.com/johnrmiles.c0m
* Medium: https://medium.com/@JohnRMiles​
* Instagram: https://www.instagram.com/john_r_miles
* LinkedIn: https://www.linkedin.com/in/milesjohn/
* Blog: https://johnrmiles.com/blog/
* Instagram: https://www.instagram.com/passion_struck_podcast/
* Gear: https://www.zazzle.com/store/passion_struck/
John R. Miles is a serial entrepreneur and the CEO and founder of Passion Struck. This full-service media company helps people live intentionally by creating best-in-class educational and entertainment content. John is also a prolific public speaker, venture capitalist, and author named to the ComputerWorld Top 100 IT Leaders.
John is the host of the PassionStruckPodcast. The show focused on exploring the mindset and philosophy of the world's most inspiring people to learn their lessons to living intentionally. Passion Struck aspires to speak to the humanity of people in a way that makes them want to live better, be better and impact.