In this thought-provoking episode of the Passion Struck podcast, I welcome Dr. Neha Sangwan, a physician, engineer, CEO, and communication specialist. Dr. Sangwan shares her remarkable journey from experiencing severe burnout in her medical career to developing a holistic approach to address the root causes of burnout. Neha is the author of "Powered by Me: From Burned Out to Fully Charged at Work and in Life."
Together, we delve into the often-overlooked concept of spiritual burnout and explore how it's connected to our values and decision-making. Dr. Sangwan discusses the impact of unhealed trauma on burnout and introduces the concept of "vibes" in healing disconnection. With over two decades of research, she offers valuable insights into stress, miscommunication, and interpersonal conflicts, and how they relate to chronic conditions like headaches, insomnia, anxiety, depression, and burnout. Tune in to discover the keys to healing spiritual burnout and embracing a more fulfilling and balanced life.
Want to learn the 12 philosophies that the most successful people use to create a limitless life? Pre-order John R. Miles's new book, Passion Struck, which will be released on February 6, 2024.
Like this show? Please leave us a review here – even one sentence helps! Please post a screenshot of you listening on Instagram & tag us to thank you personally!
And in case you didn't already know it, John R. Miles (@John_R_Miles) takes your comments and questions for Momentum Friday right here every week! If you want him to answer your question, register your feedback, or tell your story on one of our upcoming weekly Momentum Friday episodes, drop us a line at [email protected]. Now, let's dive in!
Hear the secrets and philosophy of the World's GREATEST high achievers every Tuesday and Thursday, and tune in each week for an inspirational Momentum Friday solo message.
Listen to the episode on Apple Podcasts, Spotify, Podcast Addict, Pocket Casts, Stitcher, Castbox, Google Podcasts, Listen Notes, Amazon Music, or on your favorite podcast platform. You can watch the interview on YouTube below.
Dr. Neha Sangwan's Guide to Healing Spiritual Burnout
Are you experiencing burnout in your life? Join us in this illuminating episode as Dr. Neha Sangwan takes us on a journey to understand and heal a different kind of burnout—spiritual burnout. She shares her personal story of overcoming burnout and explains how our values and decisions play a significant role in our spiritual exhaustion. With her expertise, you'll gain valuable insights into addressing the root causes of stress, miscommunication, and chronic conditions, ultimately reconnecting with your true purpose in life.
Dr. Neha Sangwan, with her deep insights and extensive experience, discusses the often-overlooked concept of spiritual burnout, shedding light on its roots, symptoms, and life-altering implications. Discover the keys to unlocking a healthier, more balanced life through her unique approach.
In this episode, you'll learn how unhealed trauma and disconnection can lead to spiritual burnout and contribute to chronic conditions like anxiety, depression, and insomnia. Dr. Sangwan introduces the concept of "vibes" and shares her wisdom on restoring harmony in your life.
In this episode, you'll learn about:
The Power of Passion: Discover the importance of aligning your career and life choices with your true passion and values.
Recognizing Burnout: Understand the phases of burnout – alarm, adaptation, and exhaustion – and learn how to identify early signs to prevent its negative impacts.
Prioritizing Self-Care: Gain insights into the significance of self-care and how setting boundaries and restoring energy across various dimensions (physical, mental, emotional, social, and spiritual) can combat burnout.
Value Alignment: Explore the connection between personal values and choices, and how living in harmony with your values can contribute to overall well-being.
Holistic Approach: Dr. Sangwan's holistic toolkit for addressing burnout covers multiple facets of life, emphasizing the importance of a comprehensive strategy.
Empowerment Through Self-Reflection: Learn how self-reflection can empower you to regain control, vitality, and balance in your life.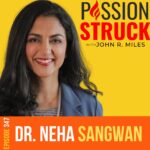 Please Scroll Down For Featured Resources
Thank You, Indeed, For Sponsoring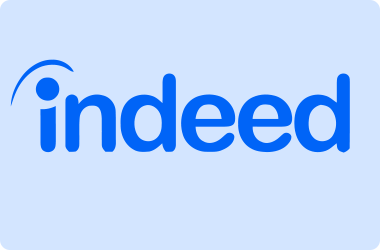 With Indeed, you can search for millions of jobs online to find the next step in your career. With tools for job search, resumes, company reviews, and more.
Head to https://www.indeed.com/passionstruck, where you can receive a $75 credit to attract, interview, and hire in one place.
Thank You, One Skin, For Sponsoring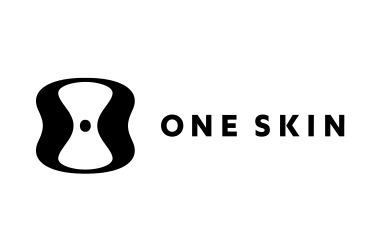 Change how your skin ages with the help of OneSkin. All OneSkin Topical Supplements are formulated with OS-01, the first ingredient scientifically proven to reverse skin's biological age at the molecular level. Use the code PASSIONSTRUCK to get 15% off your order.
*Our Patreon Page: https://www.patreon.com/passionstruck.
Starter Packs
New to the show? These Starter Packs are collections of our most popular episodes grouped by topic, and we now have them also on Spotify. You can also browse starter packs for existing listeners to find your old favorites. Every week, John interviews everyday heroes from all walks of life. Learn how to subscribe to the show and never miss a new episode and topic.
Like this? Please subscribe and join me on my new YouTube platform for peak performance, life coaching, and personal mastery.z
Empowering Balance: Dr. Neha Sangwan's 'Powered by Me' Unveils the Path to Sustainable Well-Being
Dr. Neha Sangwan's book, "Powered by Me," offers readers a profound exploration of the delicate balance between our inner selves and the demands of the outer world. In today's society, there's a constant pressure to excel, gain recognition, and achieve the highest levels of success, often leading to an extreme pursuit of these goals. Dr. Sangwan emphasizes that the book is a guide to grounding ourselves in this complex experience, regardless of where we fall on the spectrum from burnout to fully charged.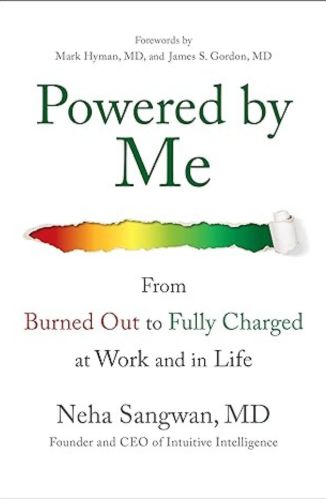 At the heart of "Powered by Me" is the concept of navigating paradoxes, a skill essential in the modern world. Dr. Sangwan encourages readers to understand that structure in our physical world, including aspects like nutrition, sleep, and exercise, can provide the foundation for the freedom to innovate, create, socialize, and thrive. It's about learning to hold the tension between our internal and external realities and finding equilibrium in this intricate dance.
The book offers practical insights through pulse check questions that help individuals determine where they might be experiencing a net gain or drain of energy in various aspects of their lives. Dr. Sangwan recognizes that burnout is deeply personal, and she aims to demystify it for each reader, making it relatable and actionable. Whether someone is actively experiencing burnout or simply seeking a path to regain a sense of balance and fulfillment, "Powered by Me" provides a roadmap to building meaningful habits.
Dr. Sangwan's early-to-bed, early-to-rise lifestyle serves as an example. Still, she encourages readers to personalize their approach to habits, recognizing that there's no one-size-fits-all solution. The book helps individuals assess their physical, mental, emotional, social, and spiritual well-being and guides them toward areas where they can make positive changes.
Perhaps the most important aspect of "Powered by Me" is the emphasis on alignment. Dr. Sangwan highlights that when our actions align with our values, we prevent the leak of energy that often leads to burnout. By paying attention to both the mind and the body, individuals can achieve alignment and work toward a more balanced, fulfilled, and energized life.
Thanks, Dr. Neha Sangwan
If you enjoyed this interview with Dr. Neha Sangwan, let her know by clicking on the link below and sending her a quick shout on Instagram:
Click here to show Dr. Neha Sangwan your thoughts about today's episode on Instagram!
Click here to let John R. Miles know about your number one takeaway from this episode!
If you want us to answer your questions or you have a topic you would like John to discuss on one of our upcoming weekly Momentum Friday episodes, drop us a line at [email protected].
Resources From The Show With Dr. Neha Sangwan
Please note that some of the links on this page (books, movies, music, etc.) lead to affiliate programs for which The Passion Struck podcast receives compensation. It's just one of the ways we keep the lights on around here. Thank you so much for being so supportive!
These websites offer valuable information, strategies, and exercises to help individuals combat burnout. Remember, each person's experience with burnout is unique, so it's important to explore multiple resources and find strategies that work best for you.
My solo episode on The Illusion Of Eternal Now: The Problem With Living In The Present: https://passionstruck.com/the-problem-with-living-in-the-present/
Watch my interview with Dr. Emily Morse On The Keys To Boosting Your Sex IQ: https://passionstruck.com/dr-emily-morse-the-keys-to-boosting-your-sex-iq/
Catch my interview with Seth Godin On How You Create The Song Of Significance: https://passionstruck.com/seth-godin-the-song-of-significance/
My solo episode on 7 Reasons Why Acts Of Kindness Are More Than Meets The Eye: https://passionstruck.com/acts-of-kindness-are-more-than-meets-the-eye/
About Today's Guest, Dr. Neha Sangwan, MD.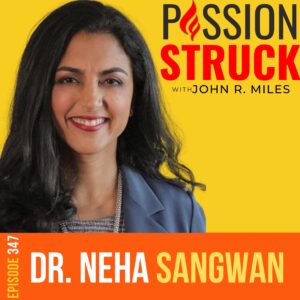 CEO and founder of Intuitive Intelligence.
Dr. Neha Sangwan is an internal medicine physician, international speaker, executive coach, and corporate
communication expert. Her private practice and corporate consulting focus on empowering individuals, organizational leaders, and their teams with the tools for clear, effective communication. She addresses the root causes of stress, miscommunication, and interpersonal conflict, often healing chronic conditions such as headaches, insomnia,
anxiety, depression, and burnout.
She consults with organizations such as the American Heart Association, American
Express, Apple, Kaiser Permanente, and Google, and she has shared her journey on the stages
of TEDx Berkeley, TEDx San Luis Obispo, and TEDx Babson. She is the author of TalkRx: Five Steps to Honest Conversations that Create Connection, Health and Happiness.
Follow John R. Miles On The Socials
* Twitter: https://twitter.com/Milesjohnr
* Facebook: https://www.facebook.com/johnrmiles.c0m
* Medium: https://medium.com/@JohnRMiles​
* Instagram: https://www.instagram.com/john_r_miles
* LinkedIn: https://www.linkedin.com/in/milesjohn/
* Blog: https://johnrmiles.com/blog/
* Instagram: https://www.instagram.com/passion_struck_podcast/
* Gear: https://www.zazzle.com/store/passion_struck/
Learn more about me: https://johnrmiles.com.
Passion Struck aspires to speak to the humanity of people in a way that makes them want to better, live better, and impact the world.
P.S.
Passion Struck is now on the Brushwood Media Network every Monday and Friday from 5-6 PM.
Step 1: Go to TuneIn, Apple Music (or any other app, mobile or computer)
Step 2: Search for "Brushwood Media" Network
Passion Struck's mission is to unlock the power of intentionality for the benefit of us all. To create a world where we live better, be better, and impact the world through our unique and powerful content.